Apply for Gwinnett 101 Citizens Academy – Fall Class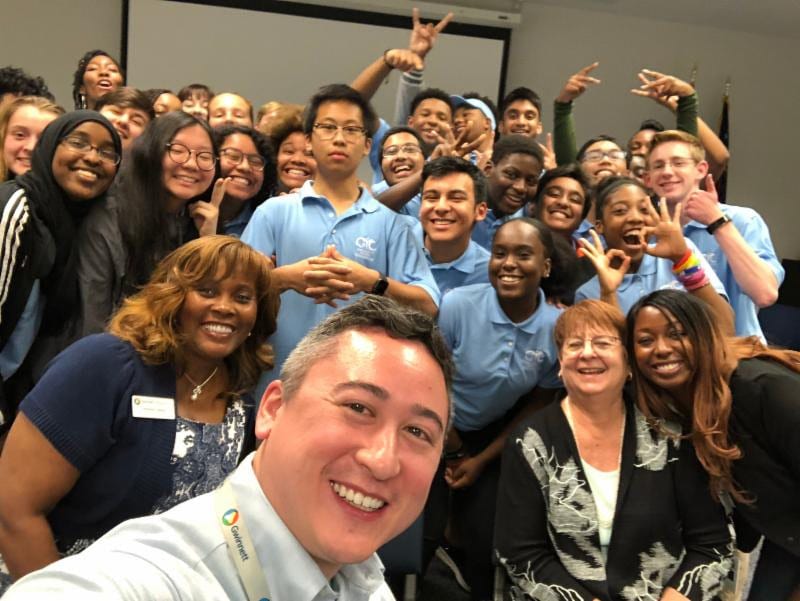 Ben Ku enjoyed speaking with the Gwinnett Youth Commission last week. The Gwinnett 101 Citizens Academy's 2019 spring cohort is wrapping up soon, so they're accepting applications for the fall, which runs August 29 to November 19.
Gwinnett 101 is a 12-week program offered twice each year that aims to develop and nurture informed and engaged residents, students, and business owners. Those who take part in this program will interact with leaders in their county government, visit county facilities to get a first-hand glimpse of how the county works, and build a network with others who live, work, and learn in Gwinnett County. As an alumnus of Gwinnett 101, Ben Ku can tell you that this is a great way to learn about your county government.
For more details and to apply, visitwww.gwinnett101.com. The deadline to apply for the fall 2019 term is July 1.
What Are You Doing this Summer, Peachtree Corners?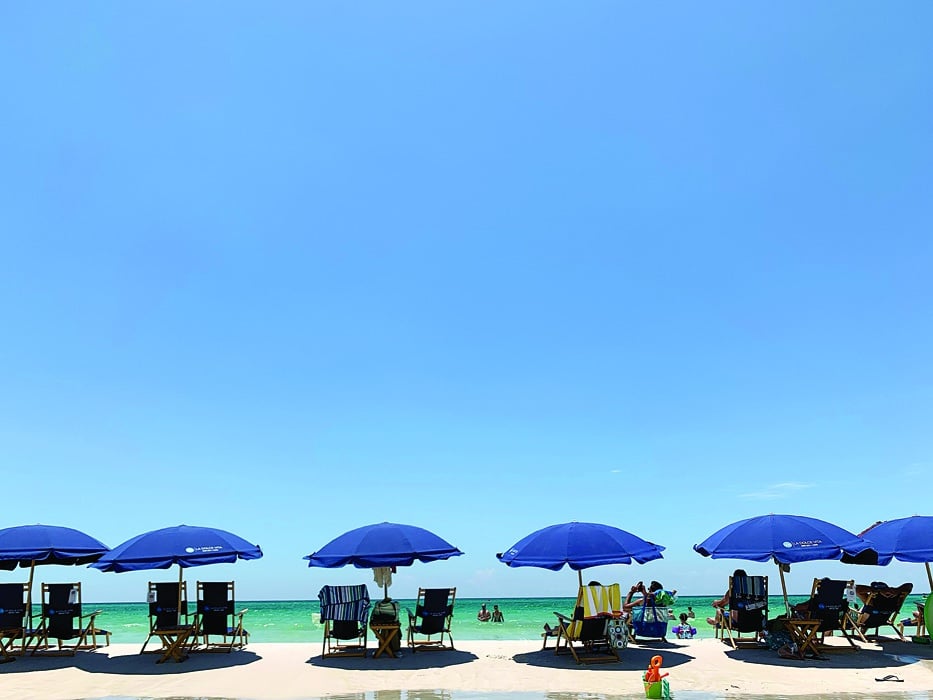 Geographically blessed, we can pretty much stay put or head in any direction from our city and end up someplace nice for summer vacation. Whether you're on a budget or seeking five-star accommodations, there is something to guarantee a fun summer getaway for all Peachtree Corners families.
Wisdom from a travel advisor
Luxury Travel Advisor Jeanne Derderian shared some vacation trends. When travel became complicated due to COVID-19, area residents flocked to road trip destinations like Charleston, Kiawah Island, Blackberry Island, Amelia Island and the Florida panhandle, she said.
Why use a travel advisor? "We have access to discounted rates and perks like complimentary breakfast and resort credit," Derderian shared.
With ever-changing travel requirements for each state and country, it makes sense to have a professional manage the details. "I've always handled tours, hotels, restaurant reservations and spa appointments, but now there's a lot more to do because of COVID. You have to follow the rules exactly or you won't get in," she said.
From perfectly timed COVID tests to downloading apps — in Iceland for example, visitors must use an app that tracks them during their stay — Derderian can make your trip seamless. Find her on Facebook (@JeanneLargayTravel) and on Instagram (@jeannederderian).
A sign of the times
Before the pandemic, Europe was the most popular summer destination. "I'm advising clients not to book Europe now. People are still locked down," Derderian said. "You want to have the full experience. If museums, excursions and restaurants are closed, it's just not the same."
Now more than ever, with people avoiding cities and destinations abroad, she is being asked to help with beach trips as U.S. beaches become increasingly crowded.
"Everyone wants to go to the beach or to the mountains. There aren't enough hotel rooms to rent. There is not much availability nowadays," she warned. "For a beach, I'd consider Mexico or an island, if you're comfortable getting on a plane."
Top beach destinations include Florida's gorgeous panhandle, Watercolor Beach, Rosemary Beach and the Keys. Other favorites include South Carolina beaches, like Myrtle Beach and Hilton Head, as well as Georgia's Sea Island.
"All of the trips that were booked for last year got canceled. They've since been rebooked, so there's not a lot of availability through 2023," Derderian explained.
Supply and demand have driven prices up, she noted. The luxury hotel in Watercolor Beach and The Pearl in Rosemary Beach are more expensive now. The same room she booked for someone in Jackson Hole last year costs double this year. Nonetheless, she is certain the hotels will be sold out.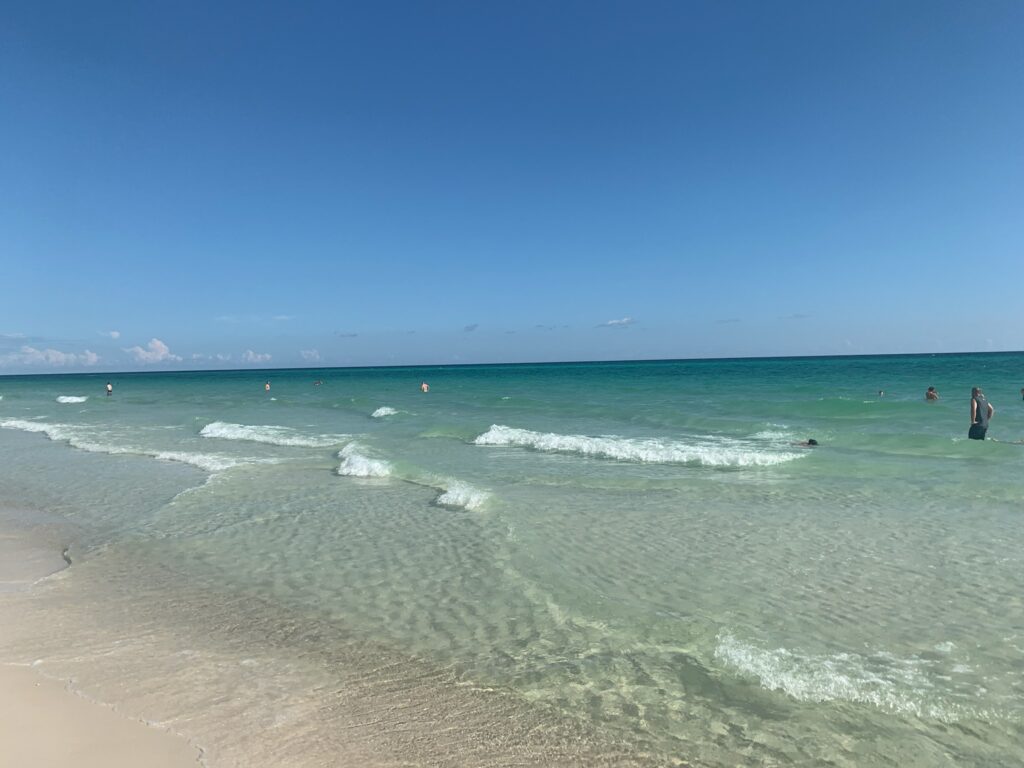 Travel tips from a pro
■ Plan ahead for a rental car. Cars are difficult to get and they're expensive. For a recent Yellowstone Trip she booked, rental cars were going for $6,000 a week. Whereas a rental car was once a last-minute consideration, Derderian suggests securing a rental before you even purchase flights. "Rental car companies sold off their fleets when the pandemic hit. There are very few cars available. It's something you really need to consider up front and make sure you're comfortable incurring the cost," she said.
■ Among the top places to visit this summer is Iceland. "Iceland just opened up, that could be a great place to go," Derderian said. "U.S. cities like New York and Washington, D.C. — the prices are good, and they're starting to open up." National Parks, not necessarily the best-known ones, should be explored, she added. "If you're willing to be a little more adventuresome, the Faroe Islands are open to vaccinated Americans, and there are not many cases of COVID there." The trick today, according to Derderian, is to find the sweet spot — a place that's open, and relatively safe.
■ If you're seeking U.S. beach or mountain destinations, it won't be easy to find something available — and it'll be expensive. "Make a good friend who has a home there," she said. "Otherwise, it's going to be hard." But it may well be worth it. "You can rent a home in Blue Ridge," suggested Derderian. "It's just gorgeous. We have a mountain home there, and it's only two hours away."
As for Derderian's own summer plans? She'll be heading to Aruba at the end of May to celebrate her mother-in-law's 86th birthday. Multi-generational family trips is another trend. Later, she and her husband will check out an all-inclusive adult resort in Cancun.
A woman's work is never done! Some college visits will be planned, if campuses open up, and in July, she's hoping restrictions will be lifted in Greece.
See the USA
Beach, please! Is the beach your happy place? Head south, to northwest Florida. Just a five-hour road trip away or a one-hour flight, the Florida panhandle offers 200 miles of white sand beaches with crystal waters guaranteed to scratch anyone's itch for a beach getaway.
Along the beaches in South Walton, Florida scenic route 30A stretches between Destin and Panama City, dotted with upscale beach towns boasting views of the Gulf of Mexico's turquoise waters, and sugary white sand beaches. Jennifer Hathaway and her family love to escape there.
"The beautiful beaches, great restaurants and cute boutiques of 30A are a great option for Peachtree Corners families. Our favorite is Rosemary Beach," Hathaway said. "It's family-friendly. It looks like a European village with a town square and cobblestone pathways. The vacation homes and condos reflect the same architecture."
Why 30A gets an A+
The area offers tennis, fitness centers, pools, yoga on the green, standup paddleboard (SUP), kayak and bike rentals, private golf courses, concerts on the green, movie nights and kid friendly events, so it's appealing to all ages.
Beach service includes chair and umbrella rentals and bonfires at night. Restaurant options range from fine dining (Restaurant Paradis) to casual (Cowgirl Kitchen). "Our favorite is La Crema Tapas and Chocolate — fabulous food, wine and delicious chocolate desserts," Hathaway said.
Ample green spaces and boardwalks provide easy access from vacation homes to beaches, restaurants and shops. The beach towns in this area (Seacrest, Alys, Watersound, Seagrove, Seaside, Watercolor, Grayton Beach, Blue Mountain, Dune Allen) are connected by sidewalks where people can stroll, jog and bike.
Hathaway shared, "With so many cute beach towns, each with its own style and personality, great restaurants, coffee and ice cream shops, wine bars, breweries, bookstores and cute boutiques, everyone will find their perfect beach on 30A!"
There are only two types of Peachtree Corners residents, those who have been to 30A and those who will go to 30A.
The mountains are calling, and I must go!
If you prefer higher elevations and cooler temperatures for some relief from the Georgia summers, that segment of the Appalachian Mountains in northeast Georgia is a must. Quaint mountain towns and stunning views await in historic towns like Ellijay, Blue Ridge, and Blairsville. For those willing to travel outside of Georgia, other beautiful mountain destinations are not too far away.
Brevard, NC
A three-hour drive away from their Peachtree Corners home, Brevard, North Carolina has drawn Jay and Susan Polokoff for over 20 years. The condo they recently inherited from Susan's parents is located in a valley overlooking a river and a golf course. The community is an Audubon Conservatory — a nature lover's dream for bird watching, gardening and wildlife sightings.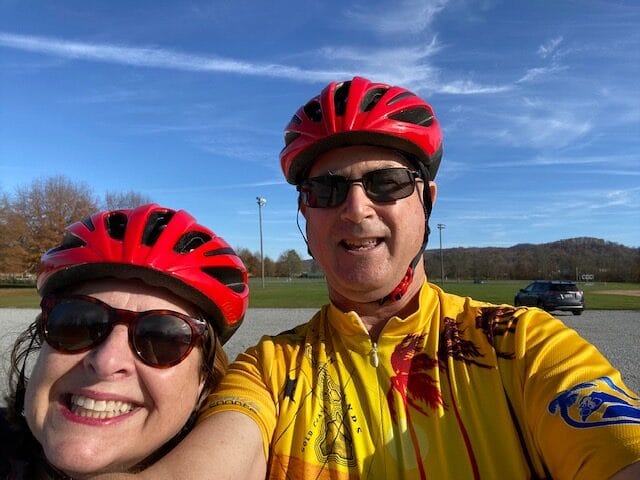 Once a retirement destination, Brevard has seen an influx of young families moving in since the pandemic. Many are second homeowners from all over.
"It's a great mountain community with just about everything you'd want to do. There's access to hiking. There are five natural spring-fed lakes, perfect for swimming and kayaking," Susan said. "Brevard boasts nice restaurants, an old-fashioned downtown area with a movie theater, candy and ice cream shops, an art gallery, breweries and a farmers market on Saturday mornings."
Jay enjoyed the Brevard Music Center bringing in guest conductors every year, until COVID struck. Visitors can hike in the DuPont State Recreational Forest where many scenes of the 2012 blockbuster "The Hunger Games" was filmed.
It's also a draw for mountain bikers. This small town of 8,000 boasts four bike shops. "We like to ride bicycles. They built the Brevard Bikeway that goes from downtown into Pisgah National Forest. You don't have to ride with traffic for the most part," Susan said.
Motorboats are not allowed on the spring-fed lakes, only canoes, kayaks and paddle boards. The water is clear and like glass.
The Polokoffs like to spend a week or long weekends in Brevard. Their 32-year-old daughter enjoys visiting and hiking there, too. With Jay on the cusp of retirement, they plan to spend more time there in June, July and August.
Waynesville, NC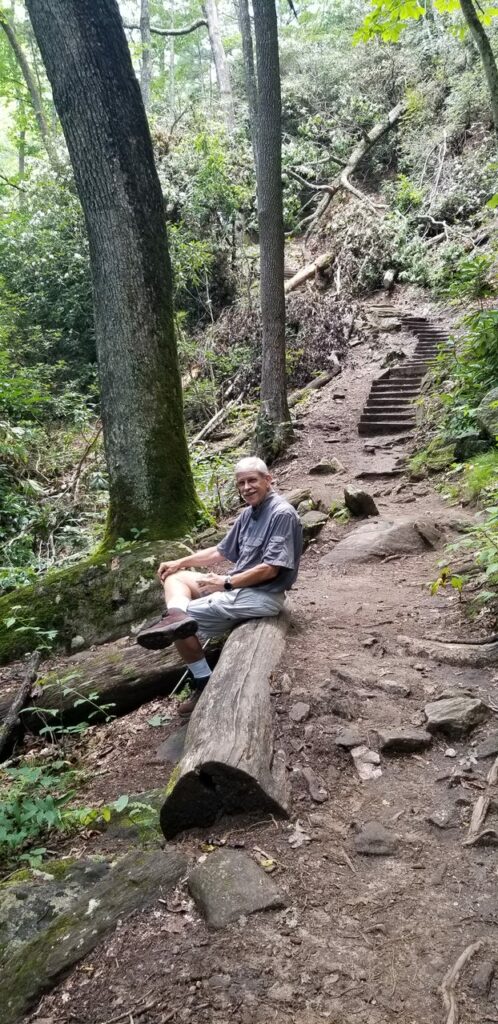 Every June, Bob and Lori Howard plan a two or three-day hiking trip to Waynesville, North Carolina. They like to stay at the Waynesville Golf and Country Club, and one of their favorite hikes is nearby Flat Laurel Creek.
To learn about the Flat Laurel Creek hike, visit hikewnc.info/besthikes/black-balsam/flat-laurel-creek.
Travel Abroad
Ocho Rios, Jamaica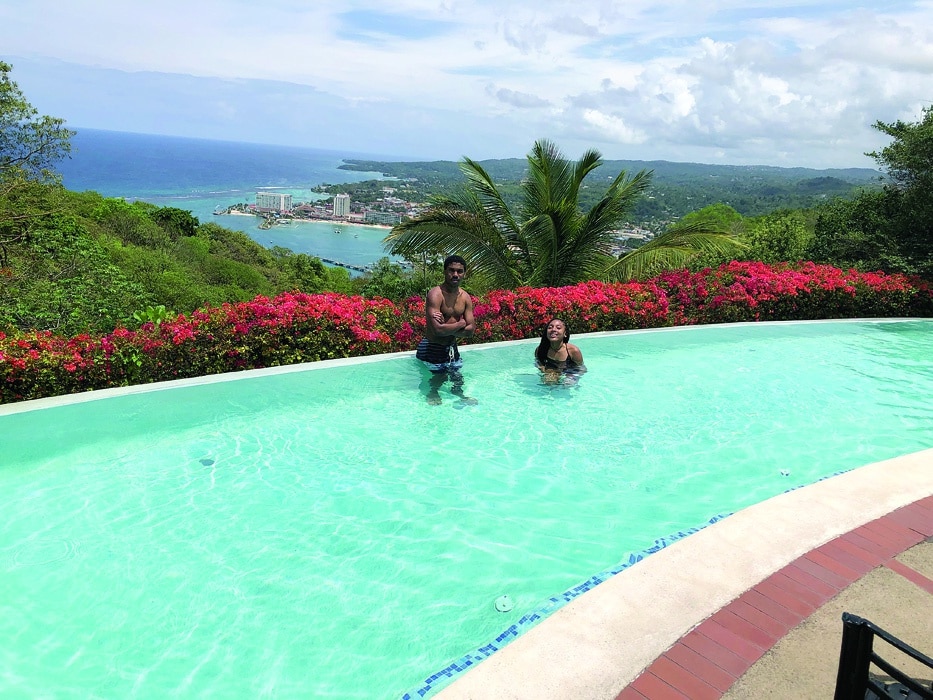 Prudence Franklin and her family enjoy summer visits to Ocho Rios, Jamaica about every three years. Franklin grew up in Oracabessa, where the 12 original James Bond novels were written and where two of the Bond films were made.
"There's a beach called the James Bond Beach," Franklin said. It's on the north shore. On the outskirts of Ocho Rios, in Brighton, one can visit the Blue Hole, a natural limestone sinkhole and mineral spring with azure waters 20 feet deep, which Franklin describes as "the Garden of Eden."
In Ocho Rios, you can swim with the dolphins, tour in glass bottom boats and enjoy a roller coaster-like bobsled ride through the rainforest in homage to the 1988 Jamaican Bobsled team from the movie, "Cool Runnings."
"The people are friendly, really relaxed and laid back. Your vacation can be as active or quiet as you like," Franklin shared.
Franklin and her family prefer active vacations. They like to incorporate learning something new on their travels. When heading to Tennessee for example, they'll stop along the way and visit Indian reservations where they can see artifacts and learn about The Trail of Tears.
Ambergris Caye, Belize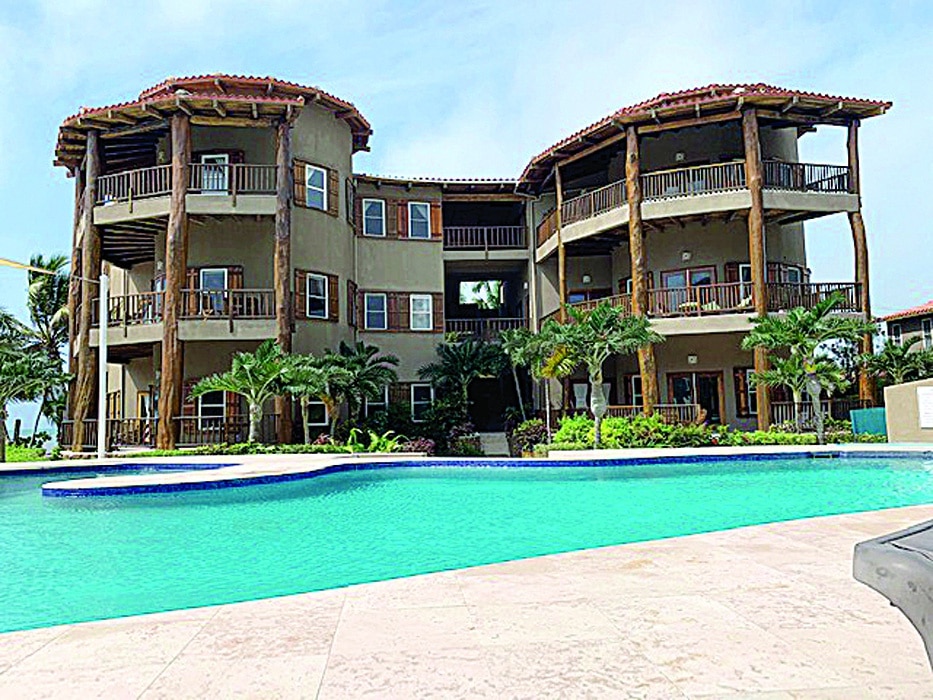 How about visiting a place where local wildlife includes toucans, parrots, jaguars and monkeys? Evan Hanson loves Belize so much, she purchased a condo on Ambergris Caye, an island off of Belize in Central America, east of Guatemala. Belize is becoming a favorite vacation and retirement spot.
"If you love the beach or outdoor activities, this is the place for you," Hanson stated. Besides relaxing on the beach, possible activities include snorkeling, scuba diving in the world's second largest reef, fishing and swimming with the sharks, stingrays — and if you're lucky, manatees and whale sharks. There's also sailing, kayaking, ziplining, cave tubing, spelunking, visiting Mayan Ruins or the zoo, and hiking by waterfalls.
Belize encompasses a multitude of cultures. Everyone is bilingual because the official language is English. "You can speak Spanglish and fit right in," Hanson said.
The local cuisine is characterized by its Jamaican and Caribbean influences. Fish is prevalent. During lobster season, lobster is both abundant and affordable. Belizean fry jacks (fried dough) — sweet or savory — are a local breakfast favorite.
"What I love most about Ambergris Caye is the people — they are the nicest — followed by the ocean," Hanson said.
Ambergris Caye is a party town, with lots of fun bars on the water. One of Hanson's favorites is a place called Truck Stop, a bar with live music, games, a pool and food trucks. During the high season, large crowd of locals and tourists gather there.
Hanson's condo, just steps from the ocean, may be available for your summer vacation! Visit indigobelize.com/beachfront-condo-4a/.
Staycation
Fun on the Hooch!
"My family and friends love to play on the water and there's nothing more convenient than the Chattahoochee River which runs right through Peachtree Corners," said Sonia Lee. Activities include playing on the rocks at Jones Bridge Park and kayaking down the river.
"My friends and I also love to have moms-only floats down the river," Lee shared. For the past several years, she has organized a Beach Day for her kids and their friends at Buford Dam Park on Lake Lanier.
In an effort to "give back" to the river which provides so much enjoyment, they volunteer regularly at the bi-annual Sweep the Hooch event to help clean up the parks along the river, as well as the Chattahoochee itself. To get involved visit chattahoochee.org/sweep-the-hooch/.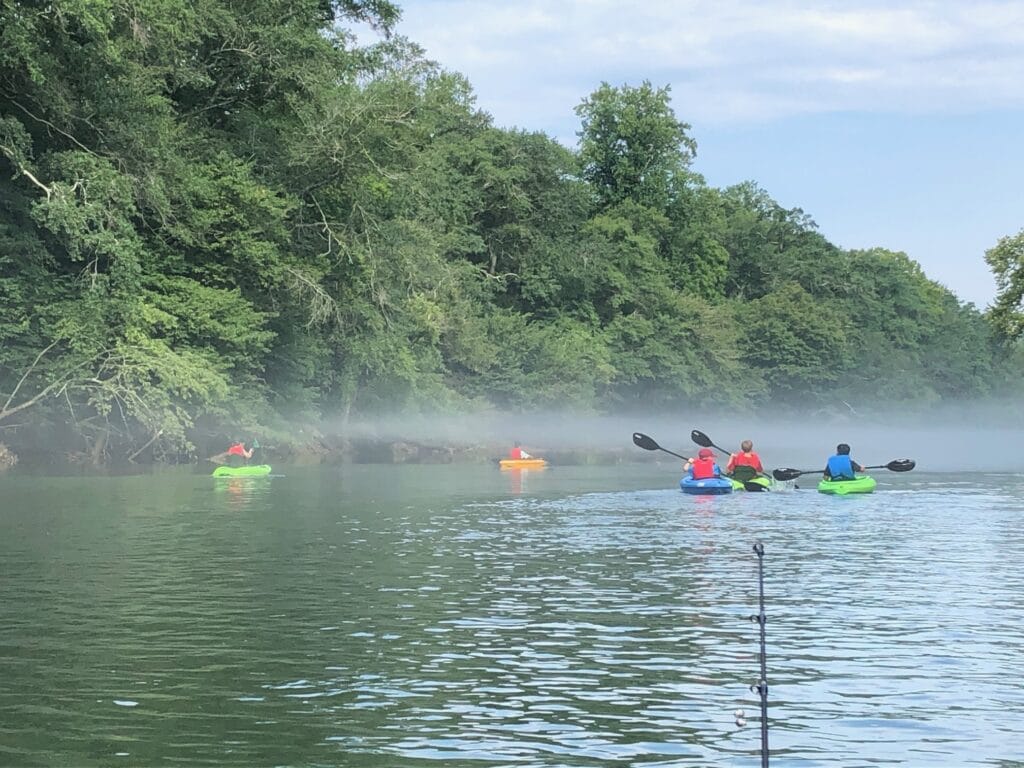 For more local summer activities visit exploregeorgia.org/city/peachtree-corners.
As the old adage goes, travel is the only thing you buy that makes you richer. Whether you're traveling internationally, across the U.S. or staying in Georgia this summer, there are plenty of opportunities to get out and visit something new. I hope you do, and I'm wishing you all a safe and amazing summer!
Once a year, go someplace you've never been before. — Dalai Lama
Summer Camps Are Back: What to Expect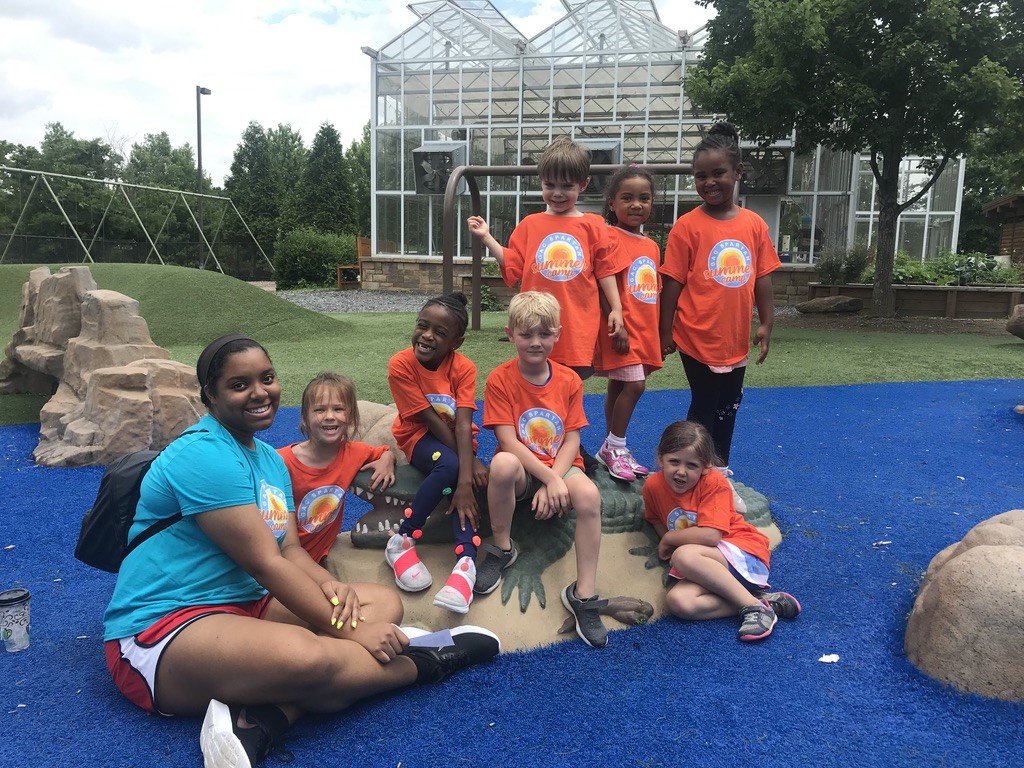 Camp is supposed to be a time of carefree fun with friends out in nature, but the gray storm cloud of current health concerns might make parents wary to sign their kids up. To help parents make informed decisions for their children's summer recreation, let's summarize some of the guidance laid out by The American Academy of Pediatrics (AAP).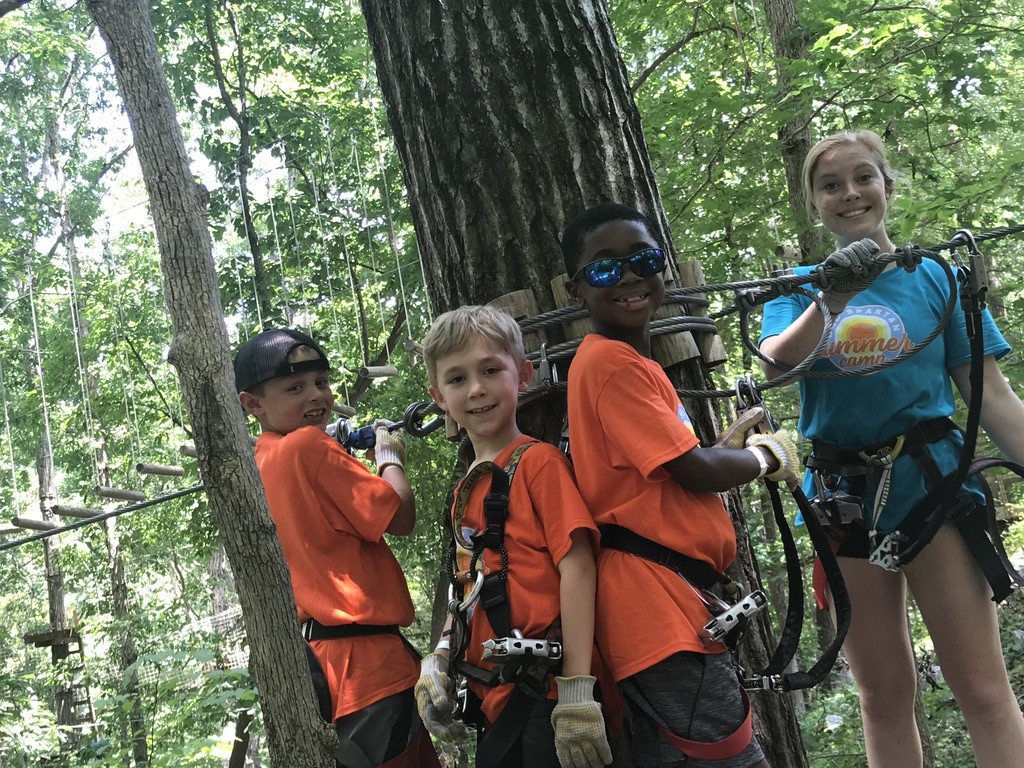 "During the summer, it is important that children begin to reestablish connections with their friends, peers and non-parental adults in an environment that supports their development while also consistently practicing the recommended principles to limit the spread of SARS-CoV-2, including physical distancing, density reduction, face masks, hand hygiene and enhanced hygiene measures and enhanced cleaning and disinfection of surfaces. The group camp environment can be a challenging place to maintain these principles. However, the commitment of camp operators and the community to support safe camp openings is important to support child health and well-being," say the AAP camp guidance outlines.
Other good info and rules of thumb include:
■ Camp directors must adhere to CDC guidance for maintaining healthy environments and operations. Camp directors should be vigilant in implementing and enforcing state, local and CDC guidelines. Camp directors must maintain good communication with families and campers regarding the expectation for the use of masks, distancing, hand hygiene and other COVID-19 mitigation strategies, especially the requirement to remain home when ill, reporting to the camp of a COVID-19 exposure or a positive test result. It is important to note that the vast majority of children, even those with medical conditions, are able to safely and effectively wear face masks with adequate practice and support as well as modeling from adults.
■ Camps should encourage children to be physically active outdoors if possible, but must be aware that for children, it may be a challenge to maintain recommended physical distancing without very frequent reminders. Additionally, camps should incorporate recommended COVID-19 mitigation strategies into the normal camp daily routine.
■ For some children who are at risk of severe illness from COVID-19, their healthcare provider may recommend they not attend camp. Families should discuss with their child's healthcare provider whether camp is appropriate for the child on the basis of the medical history.
■ Regardless of whether a camp establishes a process for testing campers and staff as they come to camp or during the camp session, it is critical for camps to have a policy regarding symptom screening and what to do if a camper or staff member becomes sick with COVID-19 symptoms. This should include plans to remove a camper or staff member infected with COVID-19 from the camp, to separate and evaluate the health of close contacts, and if necessary, to close the camp if an outbreak is detected.
■ From the point of view of local summer camps, this upcoming summer is an opportunity to engage kids in invigorating camp activities, just in a flexible manner to create the safest possible environment.
Here is what Margie Asef, Director of Community Relations at Greater Atlanta Christian School (GAC), had to say about the full calendar of summer camps at GAC and their intentional focus on safety. "We are all counting down to the days of summer, and our Summer Camp Counselors have designed camps to be FUN and SAFE. GAC's 88-acre campus has over 34 facilities that allow campers to explore and master skills like tennis, marine biology, Lego-engineering, dance, swimming, basketball and more. In addition, popular field trips are now included, like Tree Top Quest, Nitro Zone, and roller skating.
"GAC's 2020-2021 school year offered both on-campus and off-campus learning, which helped refine the art of sanitizing and training students on the best ways to stay healthy. According to Camp Director, Jennifer Lofton, the classes will continue to be smaller, and masks will be optional. Half-day and full-day options are available to allow families plenty of flexibility. Activities are broad, ranging from AP Pre-Calculus AB prep to Story-Book Dance Camp," Asef said.
If you are interested in enrolling your children in camp this year, remember to ask questions about group size, sanitation and other factors that may affect your choices and comfort level. And of course, many camps offer comprehensive virtual camp programming that allows your little ones to have a great time without leaving the living room.
Has COVID-19 Changed Our Friendship Groups? What It Looks Like a Year Later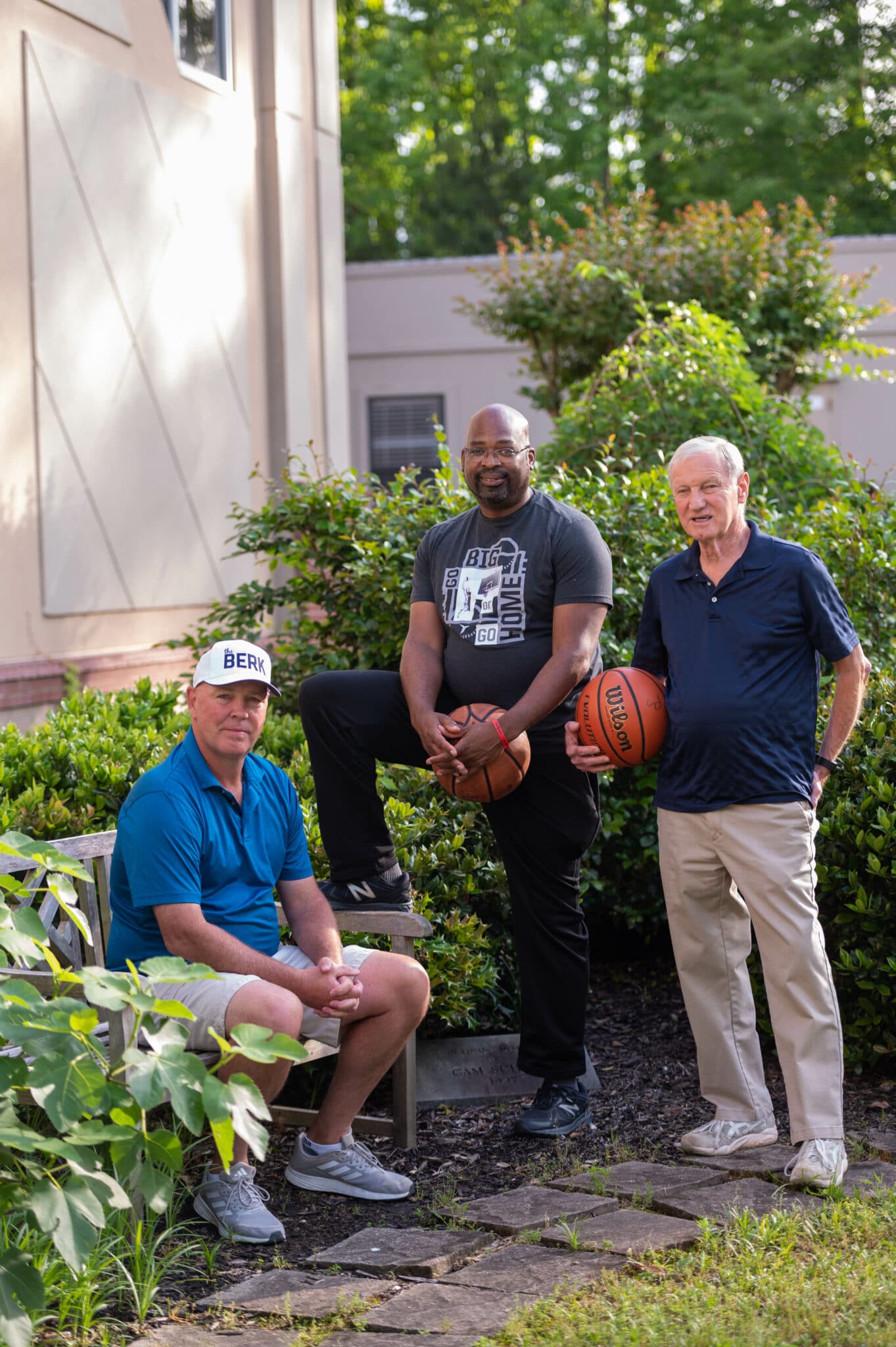 By Matt Bruce
Photos By George Hunter
Sanctuary is an oasis of refuge. A fortress of equanimity nestled upon resilient timbers sturdy enough endure turbulent sea changes.
Many look for sanctuary in the traditional realms of church pews and scripture. Others find it in work or hobbies while some turn to yoga mats and nature trails to find their place of solace.
But a local group of hoops lovers found theirs in sport. Three times a week, they crawled out of bed before dawn and convened at the Robert D. Fowler Family YMCA on Jones Bridge Road for early morning pickup basketball games.
Theirs was a refuge that existed between the black lines of the hardwood court. Saggy-eyed engineers and insurance salesmen filtered in for shoot arounds at 6 a.m. Minutes later, the kinetic pace of full-court runs energized the gymnasium.
For two hours, the chorus of sneakers squeaking against the synthetic wood floors mixed with the snap of the roundball swishing through the net. Afterward, each of the men went their separate ways for an honest day's work.
It was a ritual that held true for decades at the Peachtree Corners Y. Dozens of recreational ballplayers, hungry for good pickup games, cycled through the gym on different days. As many as 75 players were signed up on an email distribution list for the 6 a.m. runs.
But COVID forced statewide shutdowns of Georgia's gyms last spring, stripping the local hoopers of their beloved sanctuary. Gov. Brian Kemp issued a shelter-in-place order April 2, 2020, officially closing all gyms, hair salons, barbershops and many other businesses across Georgia. That executive order came two weeks after all of Metro Atlanta's YMCA facilities temporarily closed.
Thirteen months later, many of the shutdowns have lifted. However, the morning ballers had yet to return to their haven on the court.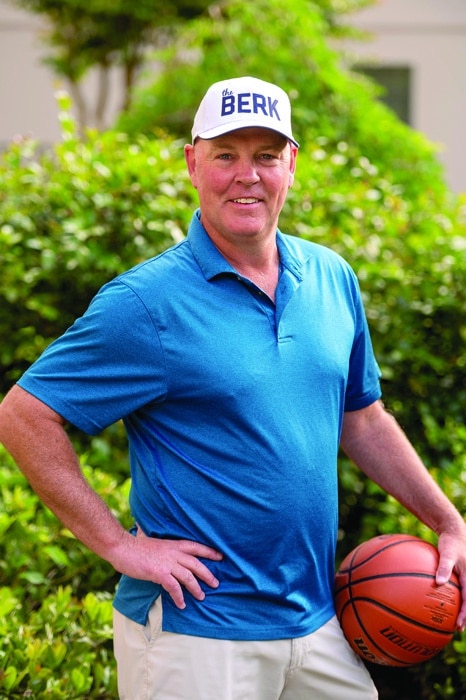 "I feel like I'm missing something," Terry Hogan said during a recent interview. "It's just another loss for me. It's like the whole world's been rocked and this is a piece that I miss and hate that it was taken away."
COVID-19's devastation has extended to all aspects of life, affecting everything from work and school to the ways we shop, vote, congregate and worship.
One of its overlooked impacts is the toll the pandemic has had on casual friendships. Researchers say those relationships add depth to people's lives and help eliminate the feelings of isolation that have crept into many households over the past 14 months.
Before the pandemic-forced closures, Hogan, a 56-year-old engineer, had been playing basketball at the Y since 1998. He and three of the other group's mainstays sat down with Peachtree Corners Magazine last month to discuss life sans their pre-dawn basketball rendezvous.
"It feels good because it's a sense of normalcy," Hogan said of seeing some of his old buddies for the first time in more than a year. "Normalcy's about to return, that's how I view it."
'It's Sort of Like Family'
For this group, normalcy meant starting their day with a workout. They met at the Peachtree Y around 6 a.m. every Monday, Wednesday and Friday. The majority of them are working professionals so the early starts gave them enough time to muster a handful of pickup games before cleaning up and heading to the office.
"It jumpstarts your day," Jesse Mills said. "The thing about it, once you get into a routine, your body adapts."
Mills, a 39-year-old tech analyst, was recruited to play about 12 years ago. He's a part-time referee and was officiating a rec league in which Hogan played at the time. Mills said he was about 300 pounds when he first started waking up for the morning scrimmages. He's slimmed down to about 200 pounds and now brings an explosive style to the pickup games, capable of slashing to the bucket and knocking down 3-point shots.
The ensemble includes a mixture of ballplayers from across the Atlanta metro region. Some drove from as far away as Cherokee County — over an hour away — to get in on the action. The players ranged in age from early 20s to mid-50s. Some of the regulars were women.
Between 12 and 15 players showed up each morning. The crowd swelled to over 20 during the summer months, when college students were home from school and local teachers joined the fray.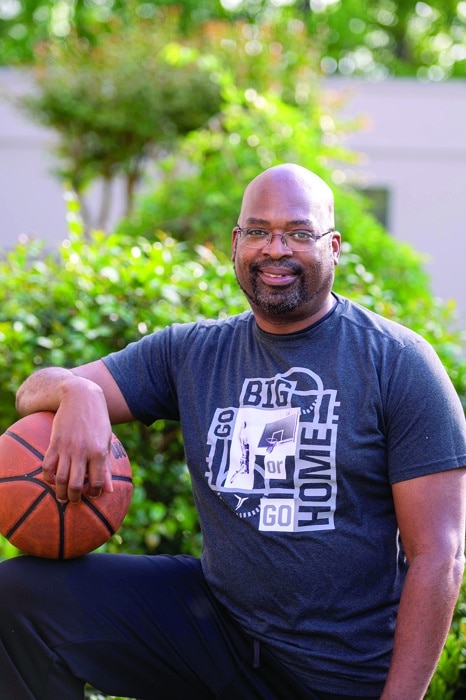 "All the basketball personalities are there at different times," said Karl Barham, a regular of the past 20 years. "You dread it, but you can't beat it. Every morning, I get up with the same feeling of 'I don't want to go, I want to sleep.' But on those days, the second I get on the court and get that first game in, that feeling's gone. And I never regret it. I never feel like I should have stayed home. It's the days that you don't go that you regret not going."
Barham, a 48-year-old New York City native, plays a physical style patterned after the Patrick Ewing-led Knicks of the 1990s. Without real options to play basketball over the past year, he said he's struggled to stay in shape. He's tried alternatives like the Peloton and running outdoors.
"But you don't get the cardio, you don't get the exercise you get with running on the basketball court," Barham said. "Even just getting up in the morning, keeping that routine."
Trash talk was an integral part of the players' bond. Barry Blount, an automotive engineer, moved to the area from Michigan in 2012 and quickly stumbled upon the morning rec runs. He said the boastful banter begins with text messages long before they hit the court. And the smack talk continues right after the runs are over for the day. It's all borne out of the spirit of competition that draws the ballers to the gym.
"It's sort of like family because even when we argue, we all know what the limits are and it never really lasts that long," Blount said. "We have the games and everybody loves it. It's the kind of group that would hang out outside of work."
While Mills may be effective on the court, he catches flack for the volume of fouls he calls during the games. It's become a running joke in the group over the years, with his comrades wisecracking that he should leave his whistle at home. Mills shrugs it off.
"I'm a ref, so anytime I call something, they're always yelling 'bad call,'" he acknowledged with a wry grin. "But it's a pretty good group of guys that we've got on a normal basis."
The Love of the Game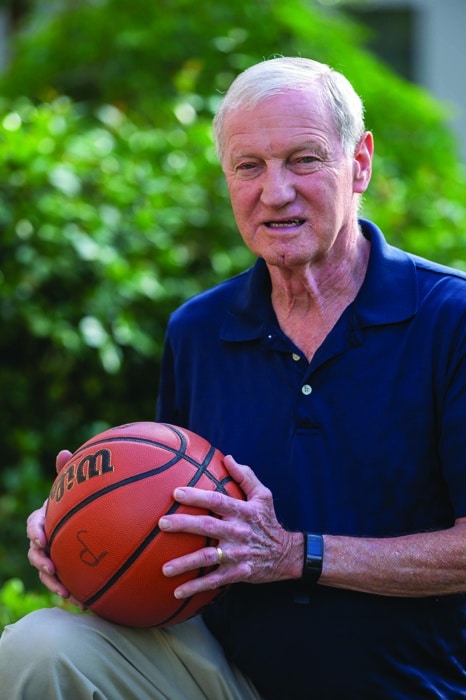 Jiles Parham, who turned 77 in May, played morning basketball for more than 30 years in Albany, Georgia before moving to Conyers in 2012.
Parham has a special bond with the game. Basketball is credited with saving his life. During a morning run at the Albany Y in 1995, Parham collapsed on the court. He came up to Atlanta to have five heart bypasses at the Emory University Hospital.
"The doc that did the surgery said, 'Keep playing, keep doing what you're doing,'" Parham recalled. "They said it was the reason I survived, because I was in good shape. But I say it's because the Lord saved my life."
When he moved to the Atlanta suburbs, Parham said he first tried out a gym in south DeKalb. But it only offered recreational games once a week on Monday nights.
"So I called around, and this was the only Y that had 6 o'clock basketball. That's why I started coming up here," Parham said.
Before the early pickup games at Peachtree Y were suspended last year, Parham woke up at 4:20 each morning in time to travel from Conyers and hit the court by 6 a.m. "If you love basketball, you'll do it," he said.
"If the world could live like we play basketball, we'd be a lot better place. That's for sure," Parham added later. "If we have disagreements, we take turns on a ball. But if you have a bad call, we'll shoot the three for it. And whoever makes or misses it, we keep playing."
Shaking Off the Rust
All of the members of the group said they miss the fellowship. Blount said a few tried to arrange times to catch up around Christmas, but those plans eventually fell through because of scheduling conflicts.
"I love the basketball," he explained. "But I also love the fact that I found a group of guys who all kind of have the same mindset as I do. They're all family guys…And a lot of us are not from here, so we don't have family here. So it gives me, like, a group that I can affiliate myself with."
The bug to get back on the court started to set in around late March when the winter weather dissipated. Several people started texting each other about going back to the gym.
"At least get the guys sparked back up to start playing again," Blount said. "Everybody wants to get back in the gym, to get in shape and just kind of see each other. Get that camaraderie going again."
Mills said he'd already started back at different gyms throughout the area, but his game wasn't the same as before the pandemic. He'd heard whispers of other local courts that were set to open.
Hogan reflected on losing his connection with the group. He was itching to get back on the court but had some apprehensiveness after being away for a whole year.
"I'm worried about my age," he said. "It's hard at this age to stop and start back up." Despite those concerns, he began making plans to get the word out and round the gang back up.
"This is perfect timing," he told Mills, Parham and Barham as they sat at Towns Center plotting a return to the courts. "This is like going to be the restart. It's like we're close to restarting, and talking to us now is the perfect reason to restart."