Celebrate Older Americans Month, with Events in Gwinnett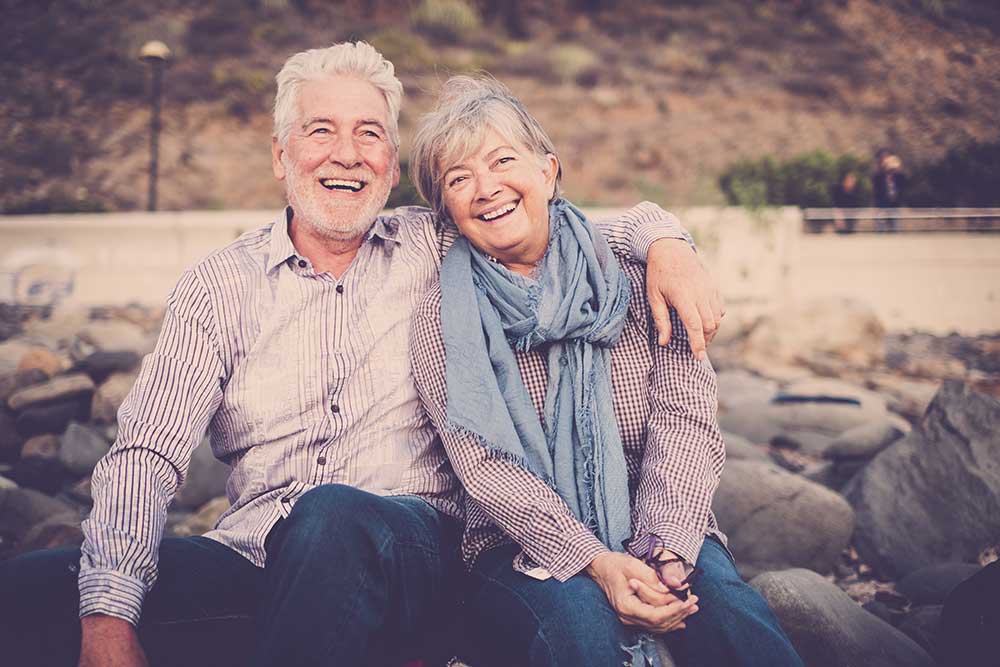 5 Gwinnett Centers & Parks Offer Activities
Gwinnett County Health and Human Services and Gwinnett County Parks and Recreation are celebrating Older Americans Month in May with several events that reflect the theme "Connect, Create, Contribute."
This year's theme encourages older adults to connect with friends and family and with services that support participation in activities that promote learning, health and personal enrichment. Seniors are also urged to share their time, talent and experience to benefit others.
On May 7, the Gwinnett County Board of Commissioners will present a proclamation recognizing the positive impact and contributions older adults make to the vitality of communities and individual lives. By staying active and engaged, older Americans can remain healthy, independent and vibrantly connected in Gwinnett.
Special activities and programs will be offered throughout the month at OneStop locations and Gwinnett County Parks and Recreation facilities:
Norcross Senior Center, 5030 Georgia Belle Court, Norcross:
Ribbon Cutting – May 8 from noon to 2 p.m.
Ceremony includes lunch with the seniors at the newly renovated center.
Bethesda Park Senior Center, 225 Bethesda Church Road, Lawrenceville:
For information and to register, call 678.277.0179
Walk-a-Weigh – May 1 to May 23 from 10 a.m. to 11 a.m. Cost:
$10 per person
Cutting up with Cards – May 2 from 1 p.m. to 2 p.m. Cost: $4 per person with $2 Supply Fee
Movin' & Groovin' Line Dance – May 10 from 6 p.m. to 8 p.m. Cost: $8 per person in advance; $10 per person at the door
Connect, Create, Contribute – May 20 from 2 p.m. to 4 p.m. Cost: $2 per person
George Pierce Park, 55 Buford Highway, Suwanee:
Community Health Fair – May 11 from 10 a.m. to 1 p.m. Hosted by the Gwinnett Daily Post and Live Healthy Gwinnett. The fair includes fitness demos, health screenings, wellness presentations, blood drive, giveaways, and a blood drive. Cost: free
Hawaiian Luau Lunch – May 17 from 11 a.m. to 1 p.m. at Prime Timers Pointe. Cost: $12 per person
Going Once! Going Twice! Penny Auction – May 23 from 10 a.m. to noon. Cost: free
OneStop Centerville, 3025 Bethany Church Road, Snellville:
For information and to register, call 678.277.0228
Chair Tai Chi each Friday – from 1:30 p.m. to 2:30 p.m. Cost: $10 per person.
Osteoporosis Tai Chi each Thursday – from 10 a.m. to 11 a.m. Cost: $20 per person
Smart Driver Class – May 8 and May 9 – from 5 p.m. to 8 p.m. Cost: $20 per person
OneStop Norcross, 5030 Georgia Belle Court, Norcross:
For information and to register, call 678.225.5400
Smart Driver Class – May 23 from 9:30 a.m. to 4 p.m. Cost: $20 per person
Gwinnett Health and Human Services Director Regina Miller said her staff is proud to support Older Americans Month and to show appreciation and commitment for senior citizens. "Many of the County's parks and OneStop facilities offer ongoing activities for older Americans," said Miller. "I hope the seniors who try us out during Older Americans Month decide to become regular participants in our programs."
For more information about programs offered by Gwinnett County Health and Human Services, visit www.GwinnettHumanServices.com.
Gwinnett Accepting Cares Act Grants Applications For Covid-19 Programs For The Needy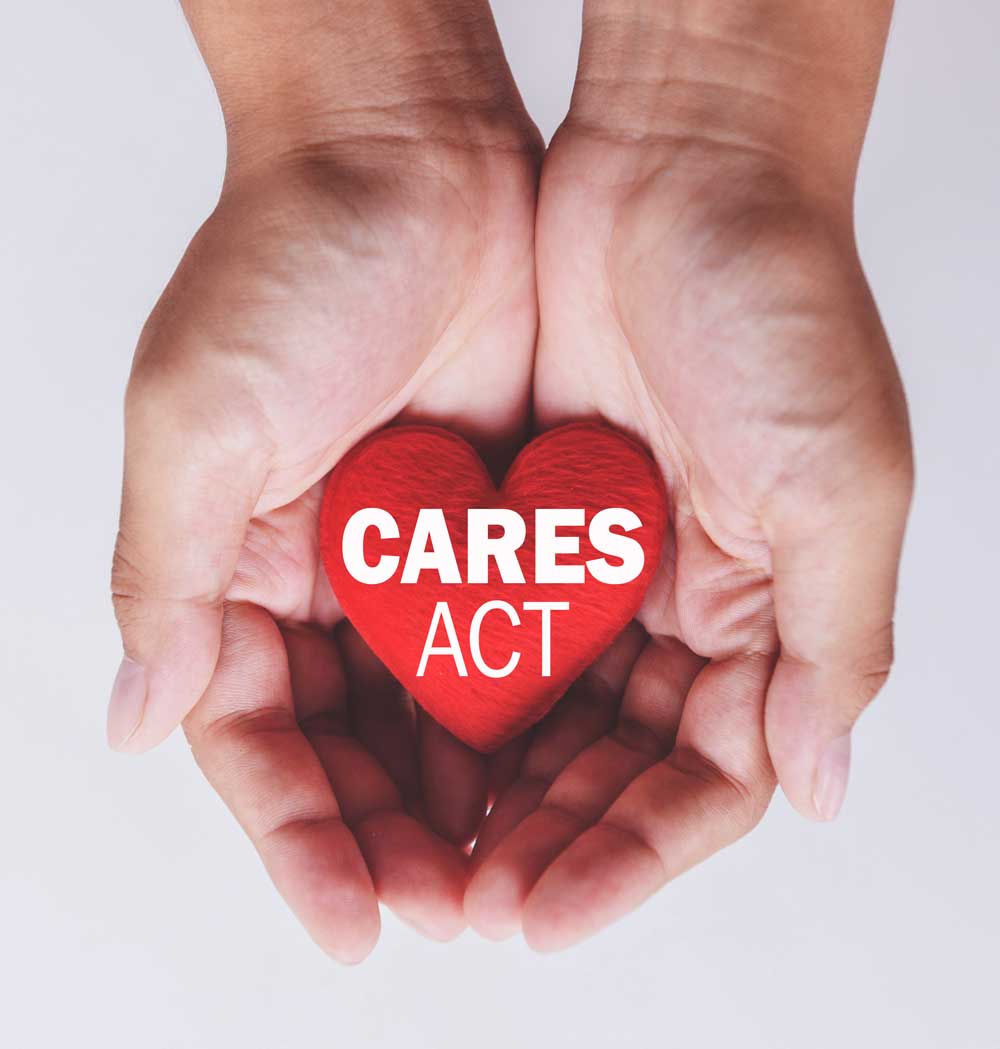 Gwinnett County is accepting applications from nonprofit and faith-based partners for round one of its federal CARES Act grant funding to serve Gwinnett residents most in need because of COVID-19.
All applications must be submitted electronically to the Community Development Program by June 4 for consideration.
Funding allocations will be made to qualifying nonprofit agencies providing eligible services in Gwinnett County. Applicants must be registered to conduct business in the state of Georgia and be designated as a 501(c)(3) organization.
The Gwinnett County Community Development Program will be hosting a Gwinnett COVID-19 Funding Webinar Friday at 11 a.m. The meeting can be accessed by computer, tablet or smartphone at global.gotomeeting.com/join/994133205 or by phone at 571.317.3112. The access code is 994-133-205.
CARES Act grant funds are reimbursable, so applicants must have the capacity and cash-flow to cover eligible costs. The County encourages collaborative submissions – especially those that use a strategic approach to address critical needs, such as emergency food assistance, housing and emergency shelter, childcare, transportation, and healthcare services.
Applicants will need to fill out the COVID-19 Statement of Need application at www.GwinnettCounty.com. The application can be found under Top Stories from the home page as well as under COVID-19 Resources for Nonprofits on the Department of Financial Services' Grants webpage.
The $2 trillion Coronavirus Aid, Relief, and Economic Security Act passed in March is intended to provide direct economic assistance for American workers, families, and small businesses, and to preserve jobs for industries. Gwinnett County manages CARES Act funding locally.
For more information, call the Community Development Program at 678-518-6008 or email gchcd@gwinnettcounty.com.
Gwinnett Public Library Joins County Summer Meals Program For Kids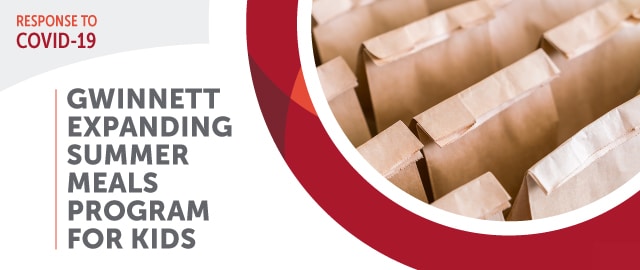 Gwinnett County and Gwinnett County Public Library are collaborating to provide summer meals at two library branches for youngsters needing food as a result of the COVID-19 pandemic.
"We appreciate the library system partnering with us to help children in need during this difficult time," said Gwinnett Board of Commissioners Chairman Charlotte Nash. "The library system's participation allows us to reach more families and hopefully ease their burden a little bit."
With the library branches, Gwinnett now has 20 locations countywide where children 18 years old and younger can pick up free grab-and-go breakfasts and lunches. Parents can pick up nutritious meals for their children at the locations to take home or the children can pick up their own meals. The meals, which consist of things like sandwiches and wraps, meet USDA guidelines.
"Libraries are more than just places for books now," said Charles Pace, executive director for the Gwinnett County Public Library. "With educational programs, job training seminars, lectures and now summer feeding programs that we offer, Gwinnett County Public Library strives to be an essential partner with the people we serve."
Locations were selected based on school clusters with 50 percent free-and-reduced-lunch student populations. Participating library branches are the Lawrenceville Branch and Snellville Branch of the Gwinnett Public Library starting Wednesday, May 27.
The County program, part of the Summer Food Service Program offered through the U.S. Department of Agriculture, is being sponsored by the nonprofit Georgia Nutritional Services Inc., which will provide the vendor for the meals. Funding for the program comes from the USDA.
Registration is not required. Meals can be picked up between 11 a.m. and 1 p.m. while supplies last at:
The County's Summer Meals program complements a summertime meals program for students offered by Gwinnett County Public Schools. Meals are also available for adults with disabilities. The school district will ramp up its Seamless Summer feeding program for children June 8 through June 26, and will provide school locations once they are finalized.
For more information, visit www.GwinnettSummerMeals.com or call 770-822-8840.
Multiple options to cast your ballot for the June 9 elections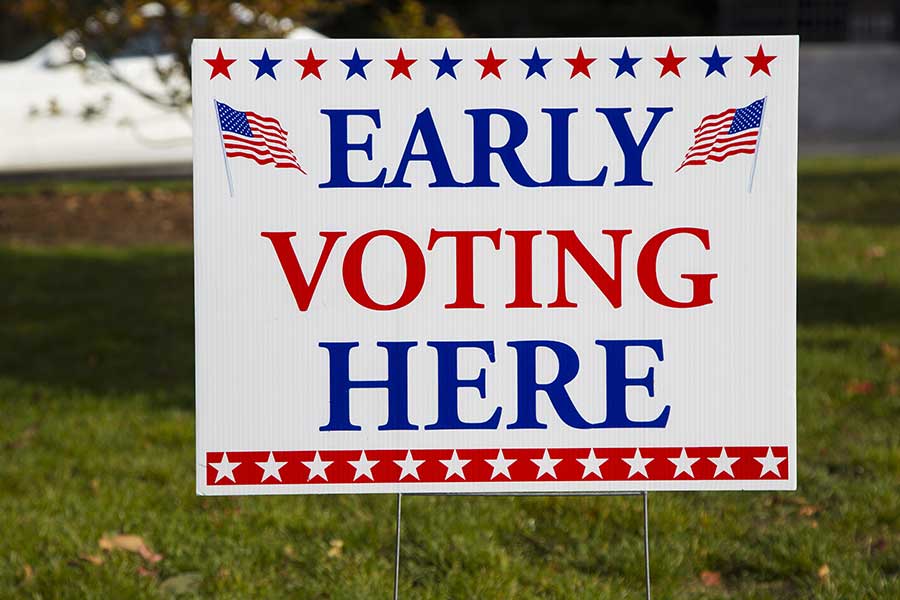 Voters are not limited to Election Day to cast their ballot in the June 9 Presidential Preference Primary, General Primary, and Nonpartisan Election.
Eligible voters may vote advance in person every day, including weekends, through June 5 at the Gwinnett Voter Registrations and Elections Beauty P. Baldwin Building, located at 455 Grayson Highway in Lawrenceville. The office is open for advance voting Monday through Saturday from 8:00am to 5:00pm and Sunday from noon to 7:00pm.
Voters can also cast their ballots advance in person every day, including weekends, through June 5 at the Gwinnett County Fairgrounds, located at 2405 Sugarloaf Parkway in Lawrenceville (use the Davis Road entrance) Monday through Saturday from 7:00am to 7:00pm and Sunday from noon to 7:00pm.
Satellite voting will be offered daily from Saturday, May 30 through Friday, June 5 from 7:00am to 7:00pm at four satellite locations.
Bogan Park Community Recreation Center, 2723 North Bogan Road, Buford
George Pierce Park Community Recreation Center, 55 Buford Highway, Suwanee
Lenora Park Gym, 4515 Lenora Church Road, Snellville
Lucky Shoals Park Community Recreation Center, 4651 Britt Road, Norcross
To check the status of your voter registration and see a sample ballot, visit My Voter Page at mvp.sos.ga.gov. For more information or to stay up-to-date with elections in Gwinnett, follow @GwinnettGov on Facebook, Twitter, and Instagram or visit GwinnettElections.com.