Celebrate Older Americans Month, with Events in Gwinnett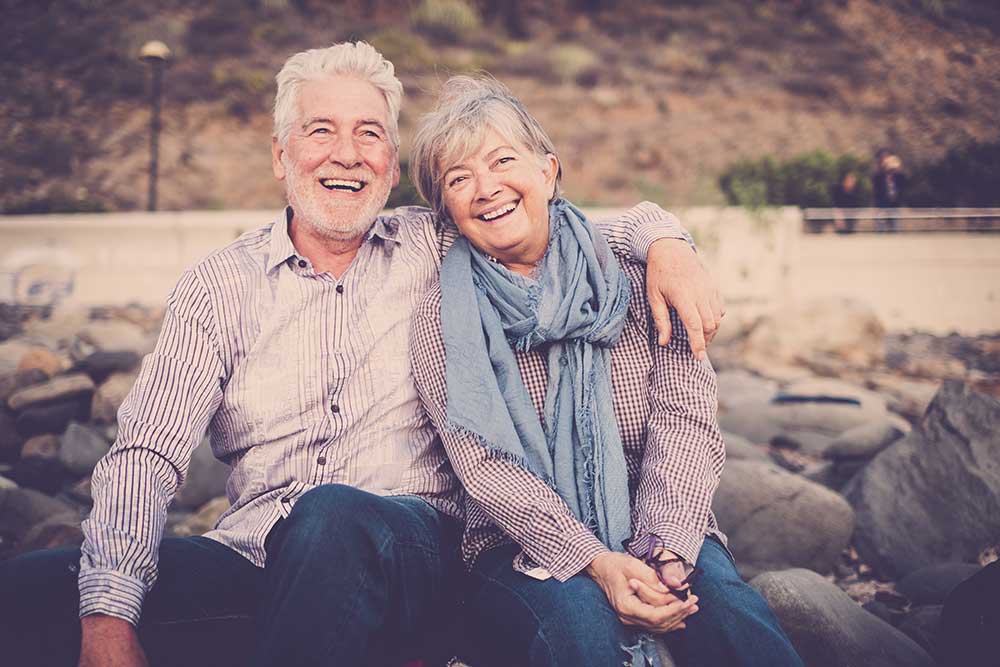 5 Gwinnett Centers & Parks Offer Activities
Gwinnett County Health and Human Services and Gwinnett County Parks and Recreation are celebrating Older Americans Month in May with several events that reflect the theme "Connect, Create, Contribute."
This year's theme encourages older adults to connect with friends and family and with services that support participation in activities that promote learning, health and personal enrichment. Seniors are also urged to share their time, talent and experience to benefit others.
On May 7, the Gwinnett County Board of Commissioners will present a proclamation recognizing the positive impact and contributions older adults make to the vitality of communities and individual lives. By staying active and engaged, older Americans can remain healthy, independent and vibrantly connected in Gwinnett.
Special activities and programs will be offered throughout the month at OneStop locations and Gwinnett County Parks and Recreation facilities:
Norcross Senior Center, 5030 Georgia Belle Court, Norcross:
Ribbon Cutting – May 8 from noon to 2 p.m.
Ceremony includes lunch with the seniors at the newly renovated center.
Bethesda Park Senior Center, 225 Bethesda Church Road, Lawrenceville:
For information and to register, call 678.277.0179
Walk-a-Weigh – May 1 to May 23 from 10 a.m. to 11 a.m. Cost:
$10 per person
Cutting up with Cards – May 2 from 1 p.m. to 2 p.m. Cost: $4 per person with $2 Supply Fee
Movin' & Groovin' Line Dance – May 10 from 6 p.m. to 8 p.m. Cost: $8 per person in advance; $10 per person at the door
Connect, Create, Contribute – May 20 from 2 p.m. to 4 p.m. Cost: $2 per person
George Pierce Park, 55 Buford Highway, Suwanee:
Community Health Fair – May 11 from 10 a.m. to 1 p.m. Hosted by the Gwinnett Daily Post and Live Healthy Gwinnett. The fair includes fitness demos, health screenings, wellness presentations, blood drive, giveaways, and a blood drive. Cost: free
Hawaiian Luau Lunch – May 17 from 11 a.m. to 1 p.m. at Prime Timers Pointe. Cost: $12 per person
Going Once! Going Twice! Penny Auction – May 23 from 10 a.m. to noon. Cost: free
OneStop Centerville, 3025 Bethany Church Road, Snellville:
For information and to register, call 678.277.0228
Chair Tai Chi each Friday – from 1:30 p.m. to 2:30 p.m. Cost: $10 per person.
Osteoporosis Tai Chi each Thursday – from 10 a.m. to 11 a.m. Cost: $20 per person
Smart Driver Class – May 8 and May 9 – from 5 p.m. to 8 p.m. Cost: $20 per person
OneStop Norcross, 5030 Georgia Belle Court, Norcross:
For information and to register, call 678.225.5400
Smart Driver Class – May 23 from 9:30 a.m. to 4 p.m. Cost: $20 per person
Gwinnett Health and Human Services Director Regina Miller said her staff is proud to support Older Americans Month and to show appreciation and commitment for senior citizens. "Many of the County's parks and OneStop facilities offer ongoing activities for older Americans," said Miller. "I hope the seniors who try us out during Older Americans Month decide to become regular participants in our programs."
For more information about programs offered by Gwinnett County Health and Human Services, visit www.GwinnettHumanServices.com.
Veterans Day Service Monday at Peachtree Corners Veterans Monument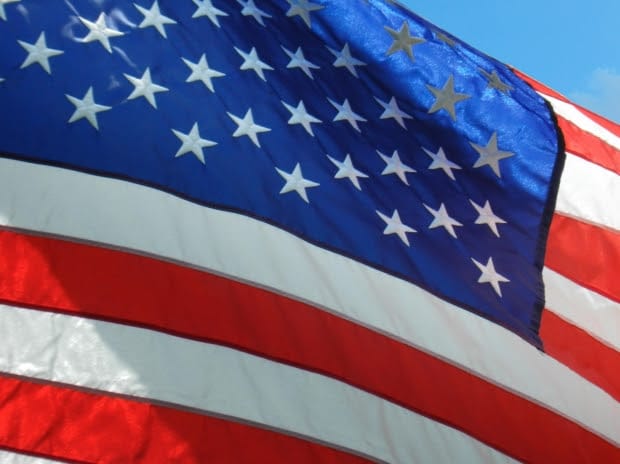 Every year, Veterans Day gives us a chance to pause and honor the sacrifices, courage and patriotism of the men and women who have worn the military uniform. Peachtree Corners residents will have an opportunity to honor its own on Monday, November 11 at the Veterans Monument located on the Town Green at the Peachtree Corners Town Center (5200 Town Center Boulevard, Peachtree Corners, GA 30092).
The 45-minute ceremony will begin at 11:00 a.m. and will include music by the Norcross High School Band and A Capella Chorus, posting of colors by Norcross High School JROTC and guest speakers. Film actor Daryl Keith Johnson will recite an article titled, "A French Soldier's Impression of Americans." The ceremony will conclude with taps to honor all veterans and active service members who have died in the past year and retirement of colors.
There will be seating for about 200 people and golf carts available for those who need assistance getting to the monument.
Please arrive by 10:45 a.m. so we can start precisely at 11:00.
For information about the Veterans Monument, please visit http://www.ptcvets.net.
Bob Ballagh
Executive Director
PTC Veterans Monument Assoc.
The Story Behind the Making of the City's Veterans Monument [Video]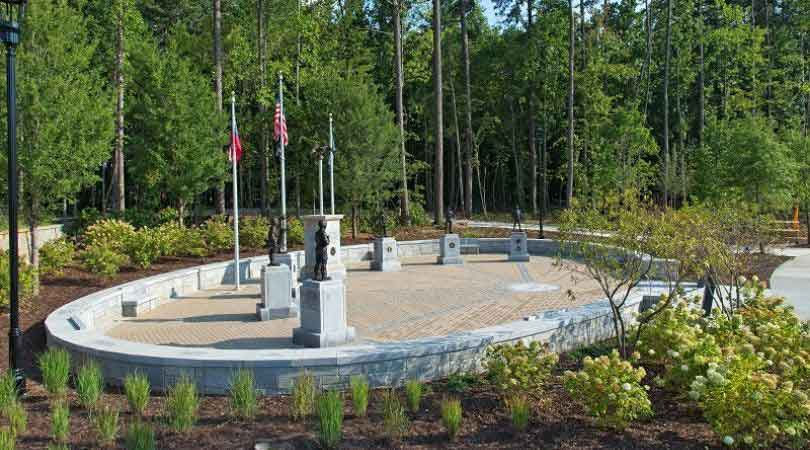 Have you visited the Peachtree Corners Veterans Monument on the city's Town Green?
Do you know the story behind the efforts to build a monument to recognize all of the men and women who have served or are serving our country?
Take time to watch this video which chronicles the history of the monument that took four years and countless hours by a group of very dedicated volunteers to complete.
Howell Upchurch, a PTC resident and videographer, has recreated this extraordinary story in a 39-minute video.
Winter Cornhole League Registration Starting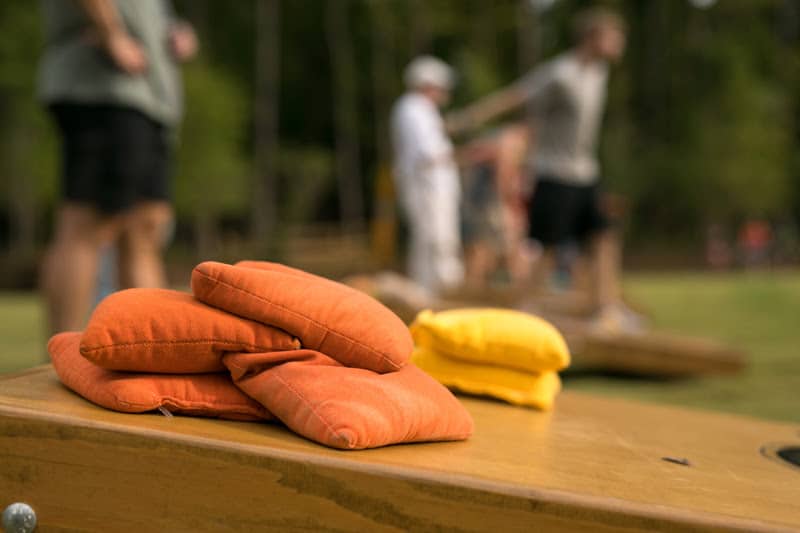 Join us for our 7 week outdoor winter cornhole league in Peachtree Corners Town Center on Wednesday nights!

Season begins on Thursday, January 9, but you must be registered by Monday, December 30!
Play times are 6:45, 7:30, and 8:15pm. *Times may change due to registration numbers.*
All teams play a best of three series against an opponent at their same skill level.

All teams participate in playoffs and qualifying teams represent their location at the CornholeATL City Cornament!

We hope to see you out there tossing bags!
Click here to register and for more information:
Questions? Email Marjie Foley at info@cornholeatl.com or call 404-771-1010.