Gwinnett Police Joins Neighborhood Watch Company to Fight Crime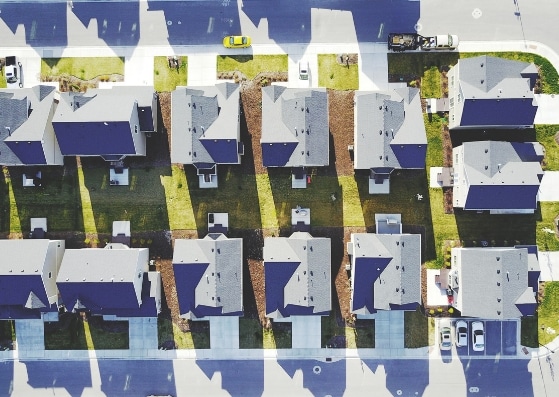 The Gwinnett County Police Department is partnering with a private neighborhood watch program to deter crime. Under an agreement approved by the Board of Commissioners on May 7, the department will be able to access videos submitted by subscribers of Ring, a doorbell video company that forms online crime watch networks with neighborhood users.
The company will donate 80 Ring Video Doorbell 2s valued at $15,920, which the department will give away and help install. However, residents do not need the Ring security system to be a part of the Ring online crime watch network, called Neighbors. Unlike other social media-type networks, Ring is solely dedicated to crime prevention.
Gwinnett Police Chief Butch Ayers said, "This agreement will allow the Gwinnett County Police Department to engage the community with a tool that can assist in solving crimes, help in reporting suspicious activities, and provide timely notifications by residents of potential problems in their neighborhoods."
Ring sells doorbells equipped with video cameras triggered by motion. Residents can volunteer those recordings to help police investigate crimes. Police cannot access live stream video and cannot access videos that residents do not submit.
Ring also offers an app that allows users to post on a page with neighbors to alert one another of possible criminal activity. The agreement with Ring allows Gwinnett police to follow those conversations to track burglars and other criminals.
Gwinnett County Police Department will meet with neighborhood groups that are designated COPS communities to discuss the Neighbors crime watch app. Residents of these neighborhoods who download the app will be entered into a raffle to win a doorbell video camera. One Ring doorbell camera will be raffled per COPS community. The Gwinnett County Police Department will help install the device at the winners' residences at a later date.
Report an issue with the free Peachtree Corners Fix-it app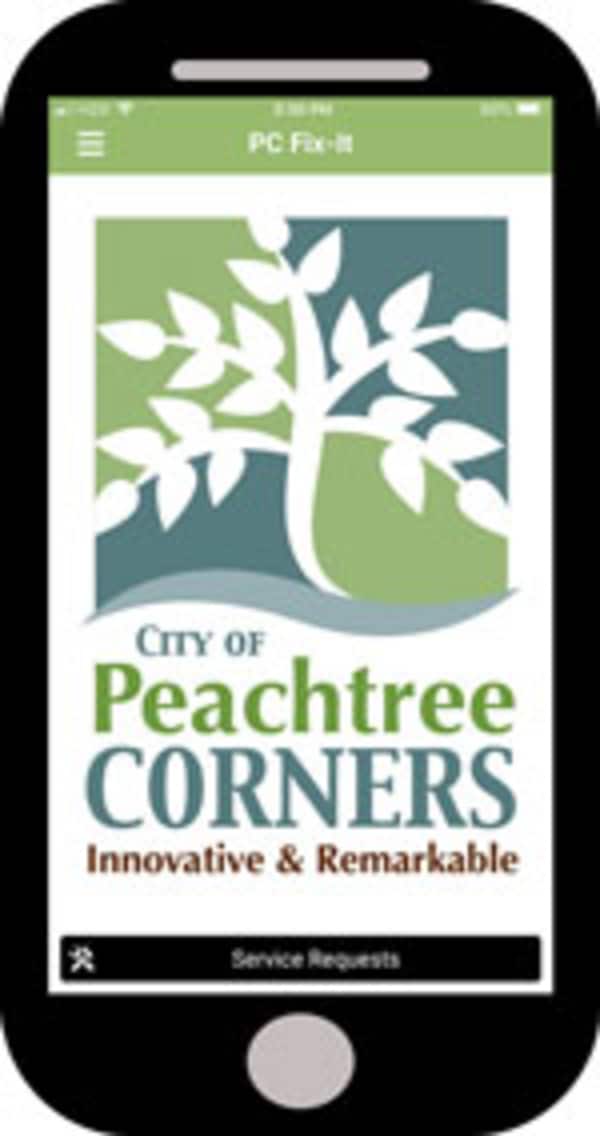 It's now easier than ever to report an local issue by using the free Peachtree Corners Fix-it app.
To Create a Report
Select "Create" from the menu.
Log in, create an account, or click "Create anonymously…"
Click the box under "Select a Report Type" and select a type from the menu that appears at the bottom, then click "Done".
Under "Where is the problem" click the map; set the location by entering an address in the search box or by clicking the location on the map, then click "Done".
Click in the box under "Tell us more details" to answer additional questions and/or enter a description of the problem. Please include the address.
Under "Add photos, video, or audio" click the paper clip icon to upload a file.
Click "SUBMIT".
To View the Status of a Report
Select "View" from the menu.
Select an item from the list, or click the map icon at the far right to see all reported issues on a map.
Click a flag on the map, then click the status box to see details of the report.
Tiffany P. Porter Takes Office as Gwinnett Tax Commissioner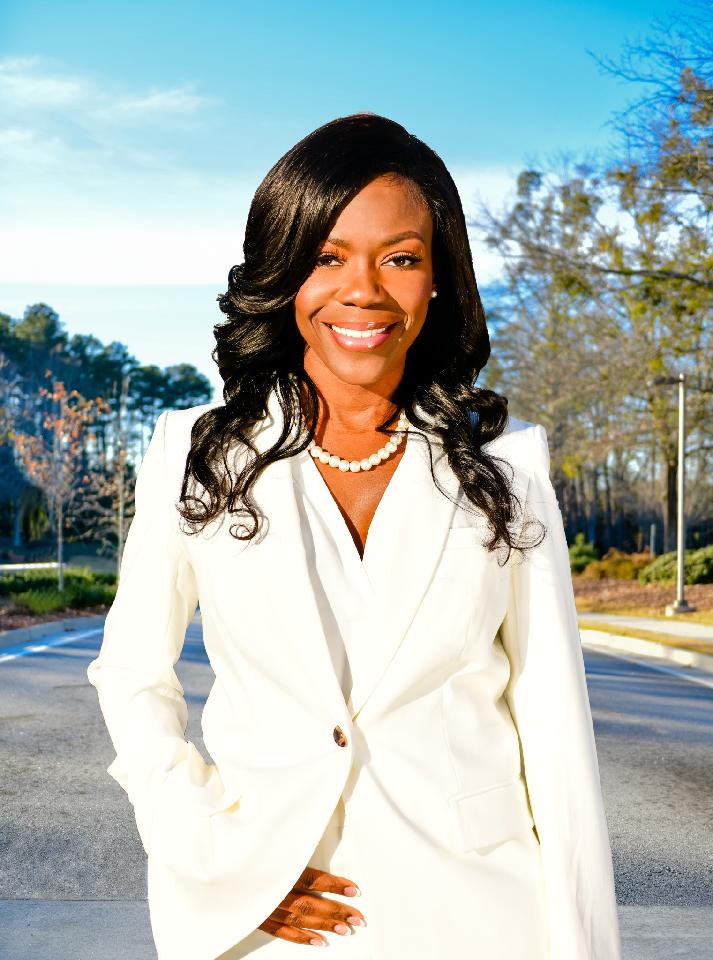 Tiffany P. Porter assumed the Office of the Tax Commissioner for Gwinnett County effective today, the first African American to do so in the county's history.
Porter campaigned on a platform of bringing a new type of leadership to Gwinnet that builds upon the legacy of past leaders.
"I'm honored that voters put their faith and trust in me," Porter said. "I believe in civic duty and promise to serve all Gwinnett residents to the best of my ability."
Prior to being elected tax commissioner, Porter served as the first African American judge in Duluth Municipal Court and had founded two law firms. In addition to serving on the bench and practicing law, Porter appears weekly as a legal analyst for the Court TV network.
Porter has a law degree from Emory University and was admitted in 2009 to the State Bar of Georgia. She also earned a master's degree in Business Administration from Georgia State University and a bachelor's degree from Hampton University, where she graduated with honors.
A 20-year resident of Gwinnett County and the mother of four, Porter is the first in her family to attend college and the first to earn a law degree. She is a 19-year member of Life Church International in Duluth, a 20-year member of Alpha Kappa Alpha Sorority, and a proud two-time breast cancer survivor.
Gwinnett Cares Launches Website Update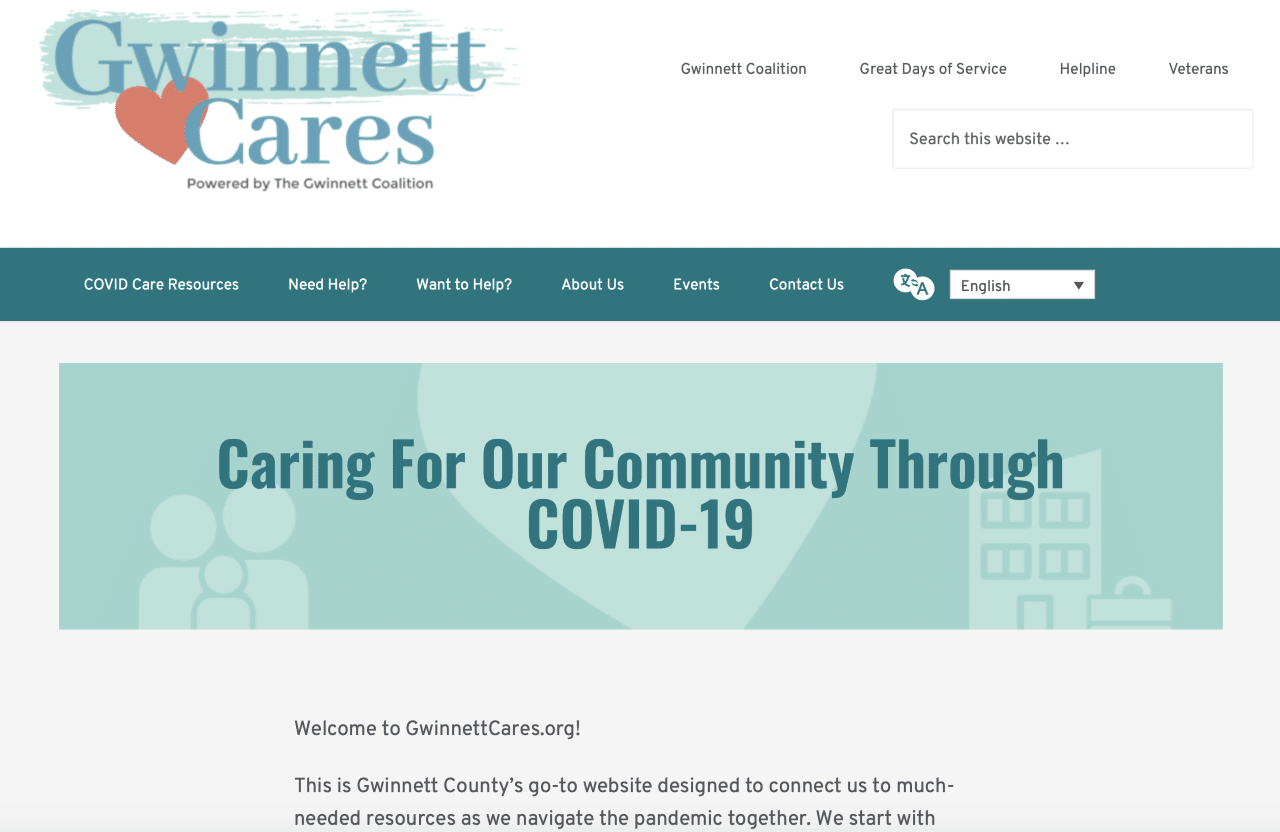 Gwinnett Cares, a community collaboration powered by the Gwinnett Coalition for Health & Human Services, has launched a new and improved website to improve its impact and reach to Gwinnett citizens as we continue to navigate the COVID-19 pandemic. Gwinnettcares.org quickly points residents to helpful resources related to COVID-19 care, assistance for those adversely affected, and opportunities to lend support as we work together to care for those in need in our community.
The updated website now sorts materials through two primary paths, "Need Help" and "Want to Help." The site's "Need Help" section sorts information for both individuals and businesses. Individuals and families can find resources for food and supplies, housing support, healthcare, childcare, education, employment, and multicultural information. Veterans and senior citizens have access to additional specialized resources to fit their needs. Businesses can find ways to care for their employees through materials regarding COVID-19 testing, childcare and eldercare, financial support, mental health and addiction, healthcare, and unemployment. Visitors can also now access helpful video programs and "Friday @ 5" healthcare tips.
Under the "Want to Help" pathway site visitors can choose to explore both volunteer and donation opportunities. Visitors can join the Gwinnett Cares volunteer bank and get updates when volunteers are needed to support various care efforts, as well as explore other opportunities such as enlisting in Gwinnett's medical reserve corps or serving as an online tutor. The site also shares opportunities to donate supplies or monetarily to Gwinnett Cares efforts, as well as other partner charities. Gwinnett Cares success stories are now prominently showcased, so we can all see great examples of how we are caring for each other through COVID-19.
One of the most exciting additions to the Gwinnettcares.org site is the translation capability. In addition to English, the website can now be viewed in Spanish, Korean, and Vietnamese. Gwinnett Cares is excited to serve and support a wider audience through this update.
The updated website also offers a new quick link to COVID care resources which provide critical information about when and where to get tested, what to do after exposure to COVID-19, the latest isolation and quarantine protocols, and more. Visitors can also find a calendar of community care events that include details on local food pantries, resource drives, job fairs, healthcare summits, clothing closets, etc. Users that don't find the specific resources they need are encouraged to call the Gwinnett Coalition Helpline at 770-995-3339 or use the "Contact Us" form on the site.
Gwinnett community members are encouraged to share the updated gwinnettcares.org with their families and friends as a vital resource for COVID-19 information. Users should also visit the Gwinnett Cares Facebook page (@GwinnettCares.org) for the organization's latest news and events.
Source: Gwinnett Cares Press Release