Outdoor Burn Ban Ends, But Still Limited in Gwinnett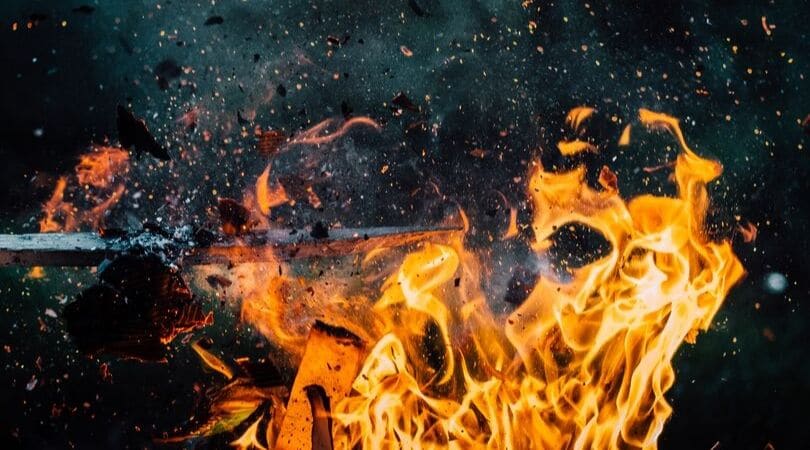 The annual ban on outdoor burning put in place by the Georgia Environmental Protection Division has now ended, but Gwinnett residents must still take precautions and check whether burning is allowed before burning yard debris or hosting bonfires.
The annual summer ban restricts open burning in metro Atlanta and larger counties between May 1 and September 30 to comply with Federal Clean Air Regulations.
Even though the ban is now lifted, burning may still be restricted on a given day due to weather conditions and in accordance with High Fire Danger Warnings from the National Weather Service or Red Flag Warnings from the Georgia Forestry Commission. Recent drought conditions may also impact when and if outdoor burning is allowed.
Residents who wish to burn limited amounts of yard debris are allowed to do so between October 1 and April 30, but are required to follow County ordinance restrictions that cover all types of outdoor burning. Residents should review the outdoor burning ordinance and take required safety precautions before burning to reduce the potential risks of outdoor burning.
The types of fires that are allowed without a permit are:
The burning of leaves, limbs, and natural vegetation that may fall on one's property.
Fires for the purpose of keeping warm when the outdoor temperature is 50-degrees or less.
Fires for the purpose of cooking food for human consumption.
Recreational fires in commercially available chimineas or outdoor fireplaces.
The types of fires that require written permits from Gwinnett County Fire Plan Review are:
Land clearing pit fires.
Bonfires.
The following general rules govern all outdoor burning:
Never leave an outdoor fire unattended.
Have a water hose or other means available to control the fire.
The Fire Marshal's Office may temporarily prohibit any and/or all outdoor fires.
Burning is not permitted when prevailing winds are predicted to be, or are, in excess of 15 miles per hour, when the National Weather Service issues a Red Flag Warning or a Fire Weather Watch, or during an air pollution episode, such as an air pollution alert, warning or emergency declared by proper authorities. You also must wait at least 24-hours (one-day) following the passage of a cold front before burning.
No burning of solid waste or household garbage is allowed. No burning of any materials that emit a heavy dark smoke, such as rubber products, oils, roofing material and petroleum-based products, etc.
No burning when smoke presents a health hazard to persons near the fire.
No burning within 25-feet of a property line.
No burning shall be conducted within 20 feet of flammable or combustible materials (inclusive of homes, outdoor structures and decks) or in close proximity of explosive materials unless otherwise specified by the Fire Marshal's Office.
No outdoor burning of limbs, leaves and yard debris is allowed on Sundays or at night. Any burning limbs, leaves or yard debris must be completely extinguished by nightfall.
Compliant bonfires, cooking fires and recreational fires in chimineas and outdoor fireplaces may be burned at any time provided all other criteria and restrictions are applied.
In addition to the rules listed above, there are certain times during the outdoor burning period that may be designated as a "NO BURN" day due to weather conditions or Red Flag Warnings from the Georgia Forestry Commission. Outdoor burning may also be restricted in certain areas of the county where a medical burn ban area has been established.
Visit www.gwinnettfiremarshal.comfor more information and to see a brochure covering safe burning practices for outdoor and open burning. You can also contact the Gwinnett Fire Community Risk Reduction Division-Fire Marshal's Office at (678) 518-4980 and select Option 3 for the Burn Information Line, or call the outdoor burn line at (678) 518-4979. Information on outdoor burning is updated daily by 9 a.m. both online and through the outdoor burn line.
Robert D. Fowler Family YMCA Relaunches Manning Playground Fundraising Campaign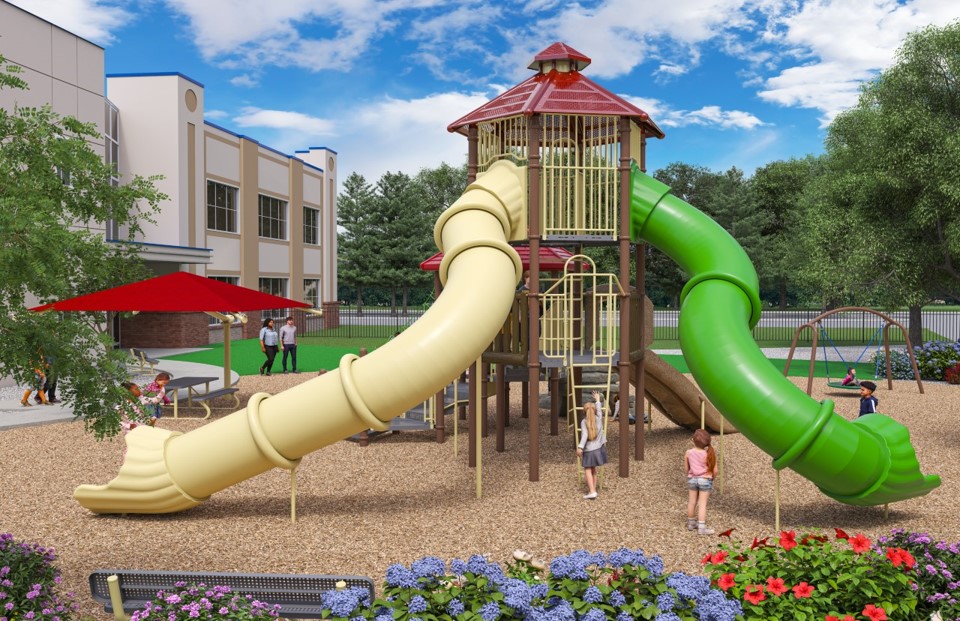 YMCA of Metro Atlanta announced September 18 that it has relaunched the John Manning Playground Fundraising Campaign to raise an additional $25,000 to reach its $200,000 goal for a new state of the art playground for the Robert D. Fowler Family YMCA, an initiative introduced in fall 2019 that was halted due to the uncertainties of the coronavirus pandemic. 
John Manning was a dedicated YMCA volunteer, active church member, respected family and corporate lawyer and Peachtree Corners community member who left a legacy of service and friendship. The new playground will incorporate educational and creative-based play structures for all ages. Landscaping in and around the playground will provide a new park-like setting for families to enjoy. The Y is looking to volunteers, members and business for their support in bringing honor to Manning and his legacy through the new amenity.
"We are excited to safely welcome back our members and children into our daycare programs," said Mark Thornell, executive director, Robert D. Fowler Family YMCA. "The Manning playground is something for us all to look forward to as we are on schedule to break ground in the fall."
A featured donor is Manning's 12-year-old granddaughter Caroline, who has instructed acting camps for her peers the past three summers to raise money for the playground. Caroline aims to raise enough money to reserve a "Camp Caroline 2020" brick on the park grounds in memory of her grandfather.
"We are blessed with an amazing playground committee who has worked tirelessly to secure donations to make this dream come true," said Sarah Manning Locke, playground committee co-chair and Manning's daughter. "We are so close to our goal and are having to get creative to see everything to completion due to the coronavirus uncertainty. I love that Caroline is on board to pitch in with her Camp Caroline donation."
Those interested in donating or purchasing a brick to help pave the way for Y children, can do so on the organization's website ymcaofmetroatlanta.givingfuel.com/john-manning.
Flood Awareness in Peachtree Corners

As we approach the tropical storms and hurricane season, the city would like to bring awareness to the various resources provided by the city of Peachtree Corners for floodplain awareness.
Peachtree Corners is bordered by the Chattahoochee River to the north. Additionally, tributaries and streams run throughout the city. Flooding damage can occur due to large rainfall events or when the natural flow of water is redirected.
A wealth of information can be found on the city's Floodplain Management webpage that pertains to:
• Flood Insurance Rate Maps (FIRM) – the only legal document allowed to be used by lenders to write a flood insurance policy.
• Floodway Data – Properties located in or near the floodplain have special regulatory requirements for development. Prior to any building construction, please apply for a building permit
• Special flood-related hazards – such as local drainage problems, areas predicted to be flooded in the future, and erosion
• Approximate Depth of Flooding – information about how deep flood waters can be anticipated on a property can be provided
• Historical flood information – to find out if a property has been flooded in the past or is a repetitive loss
• Wetlands and Natural Conservation Data – areas mapped in the: National Wetlands Inventory, critical habitat by the US Fish and Wildlife Services, areas receiving natural floodplain functions
• Flood Insurance – it is mandatory for a property located in the Special Flood Hazard Area (SFHA) to purchase flood insurance
Gwinnett County Burn Ban Ends Sept. 30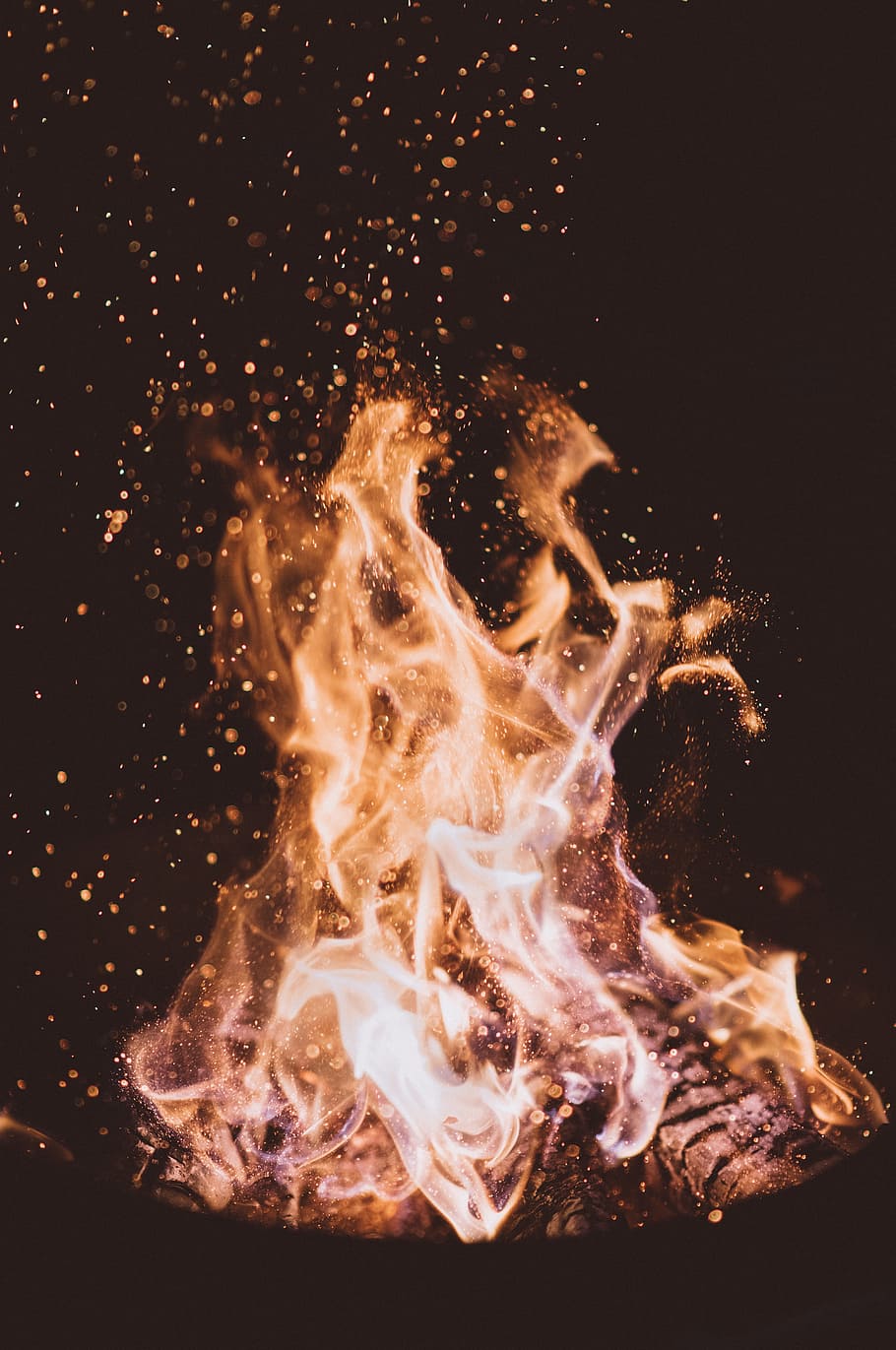 The Georgia Environmental Protection Division (EPD) imposes a total ban on outdoor burning in Gwinnett County annually from May 1 to September 30.
Once the Burn Ban has been lifted on Oct. 1, please note you MUST first check with Gwinnett County Fire Marshall as to whether it is an allowable burn day. Many factors such as atmospheric conditions come into play that affect whether you can burn, and this can change daily.
A few of these factors are – prevailing winds that are predicted to be, or are, in excess of 15 miles per hour, air pollution episodes, the National Weather Service issues a "Red Flag Warning" or a "Fire Weather Watch," when there is fog, rain, or a cloud base that is diffused or ill-defined – these are just some of the factors taken into consideration as to whether it will be an allowable burn day or not.
The burning of leaves, limbs, and natural vegetation on one's property shall not be less than fifty (50) feet from any structure and not less than twenty-five (25) feet from the property line. No burning of solid waste or household garbage is allowed. Burning is NOT allowed on Sundays or at night.
This is not the full content of the Gwinnett Department of Fire and Emergency Services "Outdoor and Open Burning" and "Outdoor Burning Ordinance Restrictions" and should not be interpreted as such. For the complete content please visit the Gwinnett County Fire Marshal site then select the tab on the left marked "Outdoor Burning."
Remember BEFORE BURNING check with Gwinnett County Fire Marshal first at either of the two contacts below:
Burn Information Line– 678-518-4979 or www.gwinnettfiremarshal.com
The Burn Information line and website are updated daily by 9:00 a.m.
If you suspect someone is improperly burning, please report it by calling 770-513-5700.
*Remember: Do not bury the fire. The fire will continue to smolder. Tree roots could catch on
fire which will eventually surface and start a wildfire. If it's too hot to touch, it's too hot to
leave!