Peachtree Corners Children Lend Their Hands to Unique Town Green Project
Years from now these 25 pairs of handprints will be a reminder of just how far we've come since we incorporated as a city just 6 ½ years ago.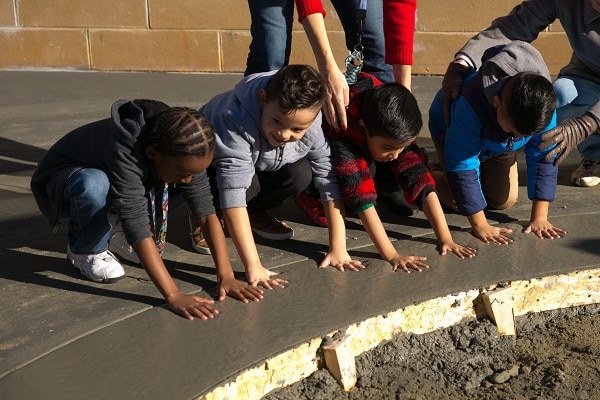 Long after the ribbon has been cut on the new Town Center and the last vestiges of the grand opening ceremony have disappeared, a group of children are set to leave a lasting memory of the Town Center's early days.
On Tuesday, Dec. 18, a group of 25 students from Peachtree Elementary School gathered on the Town Center plaza and placed their handprints in the wet cement along a circular concrete pad that will be dedicated as a Children's Plaza when the Town Center opens next year. The children, who were all born in 2012, are a nod to the city's founding date, July 1, 2012.
Despite the chilly weather, the children were eager to add their handprints thus cementing their contribution to the city's Town Center. The Children's Plaza, still under construction, is located near the town green. Teachers and parent volunteers assisted in ensuring each little handprint was set to leave a lasting impression.
"This will be a wonderful addition to our Town Center," said Mayor Mike Mason. "Years from now these 25 pairs of handprints will be a reminder of just how far we've come since we incorporated as a city just 6 ½ years ago."
The Town Center, which is expected to open in spring 2019, is a 21-acre mixed-use development located on the 5200 block of Peachtree Parkway and features entertainment venues, restaurants, shops, townhomes and a 2-acre town green. The town green, designed to be the heart of the Town Center, will include two open-air pavilions, large oval-shaped lawn, performance stage, large screen TVs and café tables. It will also be the site of a veterans' monument which will honor our men and women who served or are serving our country.
For additional information on the Town Center, including a list of restaurants, retail shops and entertainment venues, please visit the city's website, www.peachtreecornersga.gov, and select the link marked "Town Center News" on the top right side of the homepage.

Live Demo of AV on City's New Track Scheduled for the Public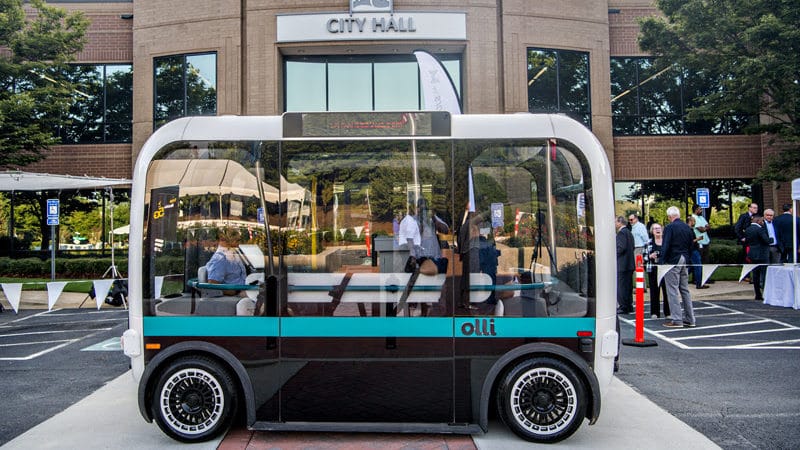 The opening event for the Atlanta Smart City Expo (which runs through Friday at the World Congress Center) was held Wednesday morning at City Hall. The event featured a number demonstrations highlighting cutting-edge 5G and IoT technologies. One of the technologies, Olli, a fully driver-less vehicle, was part of the demonstrations.
In a few weeks, you will have a chance to see Olli in action right here at the Peachtree Corners City Hall. On Oct. 1 at 11 a.m. you are invited to attend a live demo of Olli on the new 1.5-mile autonomous vehicle track on Technology Parkway which runs through Technology Park.
The Olli will be one of, if not the first, fully autonomous vehicle to officially use the new track.
We hope you'll be able to attend and be among the first to witness the future of AV technology.
Watch for more details on the Oct. 1 event to come.
Visit the Curiosity Lab at Peachtree Corners website for more information on the autonomous track.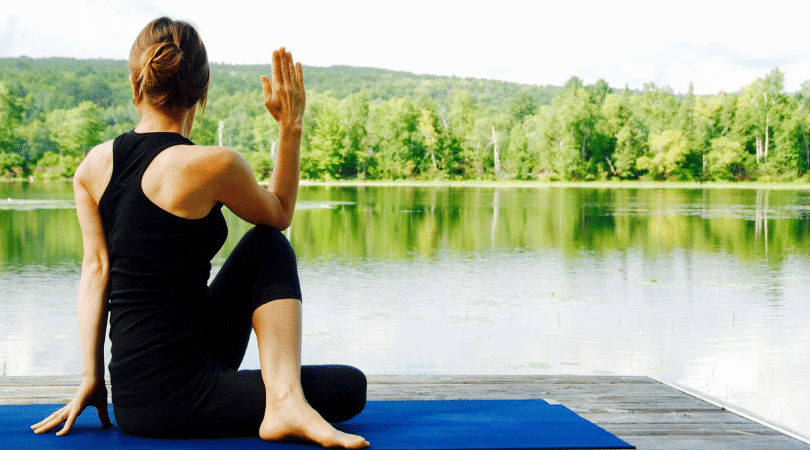 Join us for Yoga on the Green every Tuesday at 8am – extended through September 24! Everyone from brand new beginners to experienced yogis are welcome to this FREE class taught by Sun Dragon Yoga. After class wind down and relax with light snacks provided by the Sleep Number.
What to Bring:
Water (no glass containers), a small towel, and a mat if you have one.
What to Wear:
Comfortable clothes that allow a full range of motion. Consider a close-fitting shirt, or a shirt that can be tucked in. Loose shirts float up on forward bends and get in the way of your practice. Come in whatever shoes you would like, as practice will be done in your bare feet.
Learn more about Sun Dragon Yoga at www.sundragonyoga.com
PCBA Business Networking & Appetizers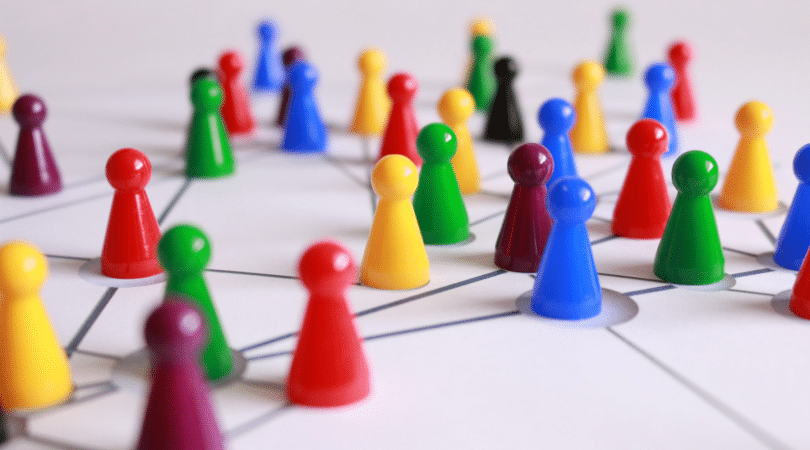 Anderby Brewing
Thursday, Sept 26, 2019
5:30 – 7:30 pm
Please join PCBA on Thursday, September 26th from 5:30 – 7:30 pm
PCBA is excited to have an evening of business networking and fantastic appetizers!
PCBA will also be awarding a check to honor those who protect and serve our community.
Come for the networking, have fun and see how PCBA impacts our community!
Member Advance Registration – $20 – (registration thru Sept 20, 2019)
Guest Advance Registration – $25 – (registration thru Sept 20, 2019)