Peachtree Corners Children Lend Their Hands to Unique Town Green Project
Years from now these 25 pairs of handprints will be a reminder of just how far we've come since we incorporated as a city just 6 ½ years ago.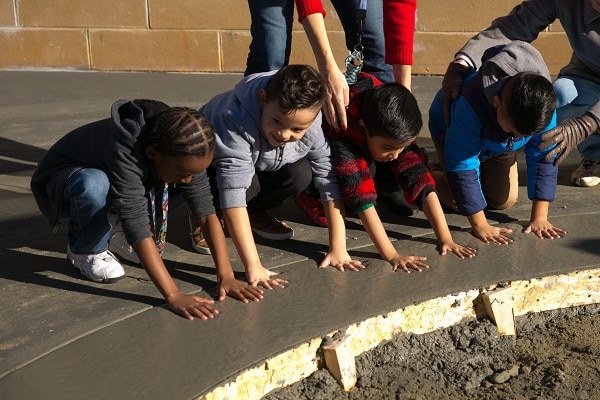 Long after the ribbon has been cut on the new Town Center and the last vestiges of the grand opening ceremony have disappeared, a group of children are set to leave a lasting memory of the Town Center's early days.
On Tuesday, Dec. 18, a group of 25 students from Peachtree Elementary School gathered on the Town Center plaza and placed their handprints in the wet cement along a circular concrete pad that will be dedicated as a Children's Plaza when the Town Center opens next year. The children, who were all born in 2012, are a nod to the city's founding date, July 1, 2012.
Despite the chilly weather, the children were eager to add their handprints thus cementing their contribution to the city's Town Center. The Children's Plaza, still under construction, is located near the town green. Teachers and parent volunteers assisted in ensuring each little handprint was set to leave a lasting impression.
"This will be a wonderful addition to our Town Center," said Mayor Mike Mason. "Years from now these 25 pairs of handprints will be a reminder of just how far we've come since we incorporated as a city just 6 ½ years ago."
The Town Center, which is expected to open in spring 2019, is a 21-acre mixed-use development located on the 5200 block of Peachtree Parkway and features entertainment venues, restaurants, shops, townhomes and a 2-acre town green. The town green, designed to be the heart of the Town Center, will include two open-air pavilions, large oval-shaped lawn, performance stage, large screen TVs and café tables. It will also be the site of a veterans' monument which will honor our men and women who served or are serving our country.
For additional information on the Town Center, including a list of restaurants, retail shops and entertainment venues, please visit the city's website, www.peachtreecornersga.gov, and select the link marked "Town Center News" on the top right side of the homepage.


With the City Manager: The Forum sale and its impact, plus what is PadSplit?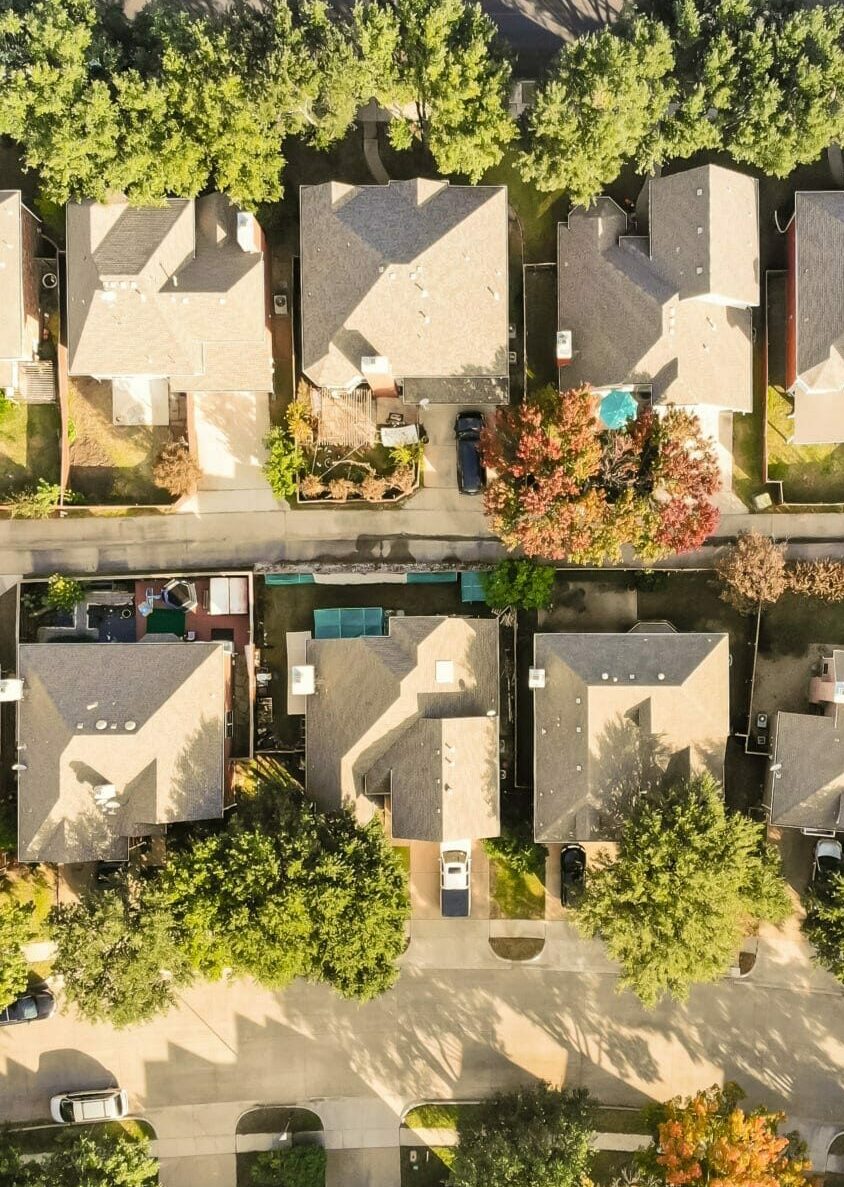 The Forum Shopping Center could be under new ownership soon, but the city of Peachtree Corners is determined to not let it become just another failing shopping mall.
City manager Brian Johnson said if the 500,000-square-foot mall does get a new owner, the city would like to work with them when it comes to any revitalization plan.
The Forum is currently managed by Bayer Properties, a commercial real estate firm based in Birmingham, Ala., which was granted third-party management rights in 2019. Its retailers include a Barnes & Noble, Trader Joe's, Old Navy, Home Goods and Pottery Barn, but there are plenty of suites open for new businesses, Johnson said.
"The Forum finds itself in a position where I think a new owner is going to do something beyond just becoming a new owner and just work hard to fill lease space," he said.
"Someone is going to buy this thing. When you add up all the lease revenue, it has to exceed their operating cost and the note they have on the property. To a degree, they are chasing numbers and they're not married to the community like us, and they'll fill space with tenants you just don't want to see at something like this. That's the first sign of a terminal illness."
The challenge will be coming up with ideas to make The Forum a place that is more attractive to young people, and the best way to do that is to utilize its 500,000-square footage and create a public gathering area that can be used as a venue for more events, Johnson said. He added that several proposals have already been made to do just that, including the construction of a two-story parking garage that will allow the current parking between facing stores to be converted into a large gathering space.
"Once you show there is a reason for people to hang out, there's something to do and space to do that, I think you're going to start seeing space get filled by tenants who cater to a younger crowd because now there's a reason for them to do it," he said.
"I think we can reinvent The Forum in such a way that we don't have such density that the parking is an issue and such density that the public space, there won't be such a crush of people that people will enjoy going there."
Another improvement Johnson wants to see is to make the Forum more accessible to nearby residents.
"On-site residential creates a stable customer base for the mix of uses that are there," he said. "If there's a boutique pet store that's within walking distance of where I live, I will shop there even if it's more expensive versus getting into my car to go some bigger pet place like PetSmart. The Forum doesn't have that."
With the success of the Peachtree Corners Town Center shopping mall on the other side of Peachtree Parkway, Johnson said the two shopping centers are the heart of the city, and he is determined to see both thrive.
"The Forum is an integral part of this community," he said. "It can't fail, and the city will not let it."
PadSplit 'problematic on a number of fronts.'
An Atlanta-based start-up that provides affordable housing has been running into legal battles as they've tried to expand.
PadSplit, founded in 2017 by CEO Atticus LeBlanc, has made its way into Peachtree Corners. The company allows landlords and property owners to rent out individual rooms within their homes to tenants, which means owners can rent out single-family homes to four or five (and in some cases as many as 10) tenants at a time, while each tenant pays a low weekly rent rate for a furnished room.
PadSplit does not own any of the properties listed on its website but is responsible for making sure all rooms are furnished. While the company's website states PadSplit conducts background checks on all its tenants and advertises high standards in terms of maintenance and furnishing, the company has run into legal trouble and backlash.
Last year, WSB-TV in Atlanta interviewed former PadSplit tenants as part of a seven-month investigation, and many of them complained about unsafe living conditions and violations of code enforcement. Johnson has concerns about those same issues arising in Peachtree Corners.
In Peachtree Corners, the city code prohibits short-term rentals of less than 31 days. Any property that provides less than 31 days of renting is considered a hotel and is subject to hotel code standards, Johnson said. Peachtree Corners residents cannot turn any property they own into an Airbnb for the same reason.
"We had a situation uncovered here in a neighborhood in which a property owner used a company called PadSplit," Johnson said. "It was brought to our attention that an owner there had been advertising for as many as 10 rooms in one house.
"There are those within the community who may have heard about this and are wondering what our stance is. We absolutely do not allow this kind of stuff to happen. We do not want our neighborhoods to end up getting into a situation where people are coming in and they're running some of these properties as investment properties."
City code also prevents more than six vehicles from being parked at a residence, and no parking on grass or dirt is allowed.
"It's problematic on a number of fronts," Johnson said. "Everything from, you know, where do you park all those cars?"
Johnson said the homeowner trying to advertise his home on PadSplit has already sparked action within city government.
"We're going to make our public code a little bit clearer so that if there is a homeowner digging into it saying, 'Hey, can I do this?' it will be clear," he said.
The article is in part based on a recent podcast episode of Prime Lunchtime with the City Manager.

Mighty Me, The story of a second chance, love and how a transplant can change lives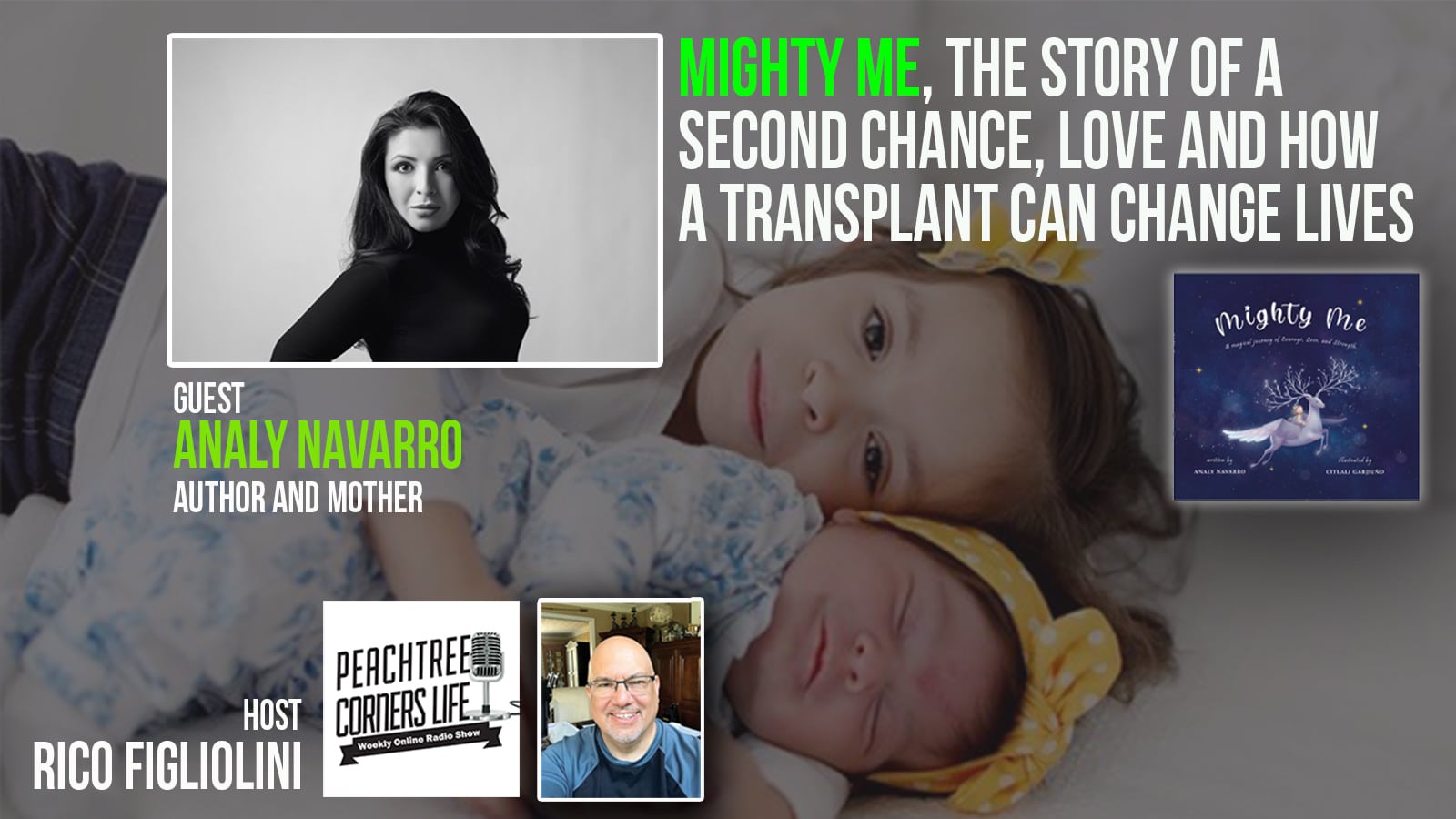 In this episode of Peachtree Corners Life, we hear from Analy Navarro, a mother, and author of the book "Mighty Me." A resident of Peachtree Corners and first-time author, her new children's book tells the story of how she became a living organ donor for her daughter.
Navarro became her daughter's living donor in 2018 and allowed this transformative experience to guide her into a new career as an author, an advocate for organ donation, and a leader in raising awareness and funds for Biliary Atresia.
Listen in to hear Rico and Analy talk about the journey of this amazing family.
Resources:
Organ Donor Information: https://www.organdonor.gov
"Mighty Me" Book on Amazon: https://www.amazon.com/Mighty-Me-Magical-Journey-Strength/dp/057891896X
Analy's Social Media: @the_a_navarro
Timestamp:
[00:00:30] – Intro
[00:02:17] – How Analy and Julia's Journey Started
[00:05:20] – The Process of the Donation
[00:08:20] – The Importance of Organ Donations
[00:11:11] – Post Surgery and Family Support
[00:16:33] – The Idea Behind "Mighty Me"
[00:18:09] – New and Other Books
[00:20:42] – Funding Biliary Atresia Research
[00:22:31] – Where to Find Analy and The Book
[00:25:10] – Closing
"Thankfully the team that we had at Egleston and CHOA was amazing and they were able to educate us at every level about what the disease was about, what to expect, what the procedures were going to be, what our options were. And so we're just so incredibly thankful with Children's and everything that they've been able to do for us and for our family and give life back to our daughter."

Analya Navarro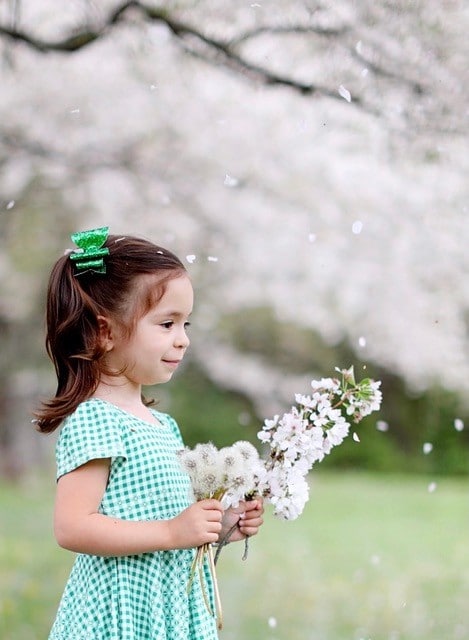 Podcast transcript
[00:00:30] Rico: Hi everyone. This is Rico Figliolini, host of Peachtree Corners Life. Today, we have a special guest, I'll bring her on shortly. Our sponsor of the podcast and this family podcast is Peachtree Corners Magazine. Which is coming out. We just put that to the printer this week and we'll have our issues hitting the mailboxes sometime next week, middle of next week I think. So check it out. It's one of our biggest issues and we're talking about holidays in Peachtree Corners along with a lot of other stories in there. But today's podcast is an important podcast. It deals with a mother and author and her child. But let me start off a little bit with some stats that you all should be aware of. 106,868. That's the number of men, women, and children on the national transplant list. According to the OrganDonor.gov site. Every year, certain amount get to have a transplant, but it's a smaller number then what's on the list. Last year alone, only 39,000 transplants were performed. That means that about 8 lives almost every day pass because there's not enough living or past life donors to be able to help with the situation. Today's guest is an author, a mother. She's a mother first, became an author because of the journey she's had. She's a resident of Peachtree Corners and she is a first time author. And the journey she's had with her daughter that inspired that book because the child had to have a transplant as well. And because there weren't the right amount of people or actually the right person to donate or the right organ available, her mom became the living donor in 2018. And that inspired this book and our conversation today. So let me, bring her on, her name is Analy Navarro. Hey Analy, nice to have you on.
[00:02:16] Analy: Hi, thank you for having me.
[00:02:17] Rico: Sure. So tell us a little bit about the journey that you had with your daughter. And that must be tough because at some point, you were looking for donors. But then you had to make that decision because no donor organs were available that matched. Maybe not a tough decision for a mother, I don't know. I'm a father of three kids and I think I would feel the same way. And I certainly would do what needed to be done to save my child. So tell us a little bit about what that journey was like for you and how that started.
[00:02:47] Analy: So our daughter, Julia she's a first born and when she was almost four months old, she was diagnosed with Biliary Atresia. And that is a rare condition that about one in 10,000 babies are born with here in the US. What that meant is that she was inevitably going to need a liver transplant, and she was going to go into the waiting list. There is a procedure called a Kasai procedure that can be done to help elongate the life of the liver, the native liver. Unfortunately, my daughter was diagnosed too late to be able to qualify for that procedure. Our pediatrician initially missed it and she was diagnosed at almost four months. So at that point, having that Kasai procedure, it was only like a 25% success rate. And so we decided that it was best to just wait for a transplant. We ended up being listed and waiting on a transplant. And we were at the top of the waiting list for a child. Unfortunately, one didn't come. And maybe not unfortunately, but just one didn't come. Initially, when we were told that she was going to need a liver transplant we immediately asked, is that something that we ourselves can donate to her? And thankfully the liver is one of the few organs that you are able to be a living donor for. And so we went through the process and I was able to be her donor. It was a very extensive process to be able to qualify as a donor. And it happened here in Atlanta. So she was at Egleston and I was at Emory University Hospital. They collaborate and they are one of the few places in the country that are able to do living donors. And we are so fortunate to be here in Atlanta where that was possible.
[00:04:37] Rico: Wow. Unbelievable. That's fortunate that you were able to be in the right place. It's almost like God's hands, put that there.
[00:04:44] Analy: Exactly. It was tough times, but we were at the right place and we were fortunate enough to be able to be at a place where they could do the procedure and where I could also be a living donor. And I was fortunate enough to be a match for her. They are many parents that have to end up waiting for an organ donor because neither a family member or themselves are able to donate for whatever reason. So they just have to sit there and wait. And that's a very painful and just dreadful wait for you to just sit there and watch your child deteriorate.
[00:05:20] Rico: Now, most people may not understand this, a certain portion of your liver that was donated. Obviously not your whole liver cause yeah. So what is it? It's like 25%? They find a portion of it that needs to be donated, right?
[00:05:34] Analy: Yeah. So for Julia, I had to undergo about, I think it was like a two, three day series of tests at Emory. Everything from blood work to scans. I mean, they look at everything. You have to be in optimal health in order to be a donor. And then aside from that, you also have to have the perfect liver. And like I said, it's, it was a miracle that I was able to donate to her and that we were at a place where they could do it.
[00:06:00] Rico: Wow. So how long was the process from the point where you went under to the point where it was completed?
[00:06:07] Analy: So I went in at around five o'clock in the morning. Before I went to Emory, I went to CHOA, to Egleston to see her before the procedure. And I was able to give her a hug and a kiss, and then I walked across the street to Emory. And then from there on, I think it was about, I remember very little of it. It's about an eight hour procedure for myself. And halfway through it, that's when they brought her in and then they started to open her up and get her ready and get the native liver out in order to put my half in there or my portion.
[00:06:41] Rico: So that was 2018, that was three years ago. How old is your daughter now?
[00:06:45] Analy: She's four. And her fourth anniversary is coming up in March the 26th. And every year we celebrate it as if it were her birthday, because it is a sort of rebirth.
[00:06:56] Rico: Is she aware of what happened? How aware is she of everything?
[00:07:02] Analy: Oh yeah, she knows the whole story. And that's why the book was born. I wanted to make sure that she knew what she had been through. And I wanted her to feel empowered and own her story. So I want her to be able to share what she has journeyed through and understand the importance and how strong and mighty she is. At the time, she was only seven months old. But since I can remember, I've always told her that she has a small portion of mom in her belly. And that it was something that she braved through. And that's how the book came about. I started telling her all these different stories. And I said, what's a good way to present this to a child and to help her understand what it is that she's been through at such a young age. And I was not able to find a book or anything that would, you know, that she could see herself in. So I went ahead and I decided, you know what, I'm going to write a book because she's not the only child that has had a transplant and she's not the only child that a parent needs to have this type of discussion with. And sometimes it's not the child per se. It might be a brother, it might be a friend, it might be a grandparent that had to have a transplant. So this is a good way to present it to them and open that conversation and start that important dialogue about organ donation.
[00:08:20] Rico: It's amazing. And the book is Mighty Me. Just bought that off Barnes and noble. So everyone should go out. We'll have the link in the show notes and stuff. It's a great book. Well-written, beautifully explained actually. Very well done. The artwork is phenomenal. So I think you have a great book there and a great story, obviously. So I'm glad that you were able to do this. Unfortunately, not every parent is able to do this, like you said. And it's very difficult to find donors online and because of COVID. And you were fortunate also, that was the other thing, 2018 was pre COVID. So when COVID came about, living donors, that dropped. The amount of living donor donations dropped by far. And so there was a push to do donors after death. And that's been, I think that's actually been at the highest level, I think in 2020. Something like that, than ever before.
[00:09:07] Analy: The important point that you're bringing up, because we are one of the happy stories when it comes to Biliary Atresia. Unfortunately, and it's very heartbreaking, I've seen too many children pass away and die either one because they didn't have a donor that came in on time. Or two, it's such an aggressive disease that it's hard to get them to the point. It's such a fine line between being sick enough to qualify for a transplant and being healthy enough to be able to receive the transplant. And some centers might not have as much experience. And then, so we end up with parents going and traveling to other places to be able to receive a transplant as well. On top of the fact that some centers don't actually do living donors. It's so important to start building that awareness about how important it is to become a donor, but then also that there is the option to be a living donor. And as you pointed out at the beginning, there's a long list of people waiting to receive an organ such as the liver. And many of those people on the waiting list are actually pediatric patients and tiny babies. Julia was only seven months old when she received her transplant. So there are babies waiting on different organs that sometimes we, we don't think about because we don't, when we think of somebody waiting on an organ, we picture an adult. We don't picture a child or a newborn or a baby. But, you know, it's important to keep that in mind and become aware that we are able to save people's lives and leave a legacy behind. One that is of love and of life to a child or an adult.
[00:10:45] Rico: You have beautiful kids. I've just put the picture on so that people can see. Beautiful kids. Here's another shot actually, and this is you and Julia
[00:10:55] Analy: Julia, yes. And I've gotten many questions from people wanting to be living donors. Especially women that have wanted to donate to a parent or to a sibling, and being pregnant and having a child after being an organ donor.
[00:11:11] Rico: And you're a great advocate for it because you've been through the process. But let me take a step back also, because there's dangers in everything that's done in this world. Especially when it comes to transplants. Rejection of the organ donation and all that. So how long was your daughter actually under observation after the surgery was done?
[00:11:28] Analy: So she was there for about a week and a half, almost two weeks. She had some issues post transplant with her breathing. But it was because of her Biliary Atresia, she developed cirrhosis of the liver. So before she received the transplant, she was yellow. And I wish I would've sent you those pictures, but she was extremely yellow because her bilirubin level was extremely high. And so as soon as my portion of the liver went in, within a couple of hours, you could just see her looking so much healthier and her skin color completely changed. It was, it's amazing to see.
[00:12:04] Rico: It's a bit of a miracle to be able to see that. And especially everything that you've gone through. I imagine the family circled round and was supportive of everything?
[00:12:14] Analy: Oh yeah, for sure. My husband, he was amazing. I, I always say that I had the easiest portion in all of this because I was in the hospital. And he's the one that had to send me out to be the donor and go under the knife. And then after that run to CHOA and take care of her daughter and then send her off. And I can't even imagine what he was going through, waiting on me to be done with my part of the procedure. And for her to come out at the end and be well. For both of us to be well. And then take care of both of us at the same time, too. Thankfully like you pointed out, we have a strong support system and our families are here and they were able to take turns and watch me. And then also have him stay with her at the hospital too.
[00:13:03] Rico: Just because I know that, I don't want to get into necessarily health insurance and all that. But was that, were you able to be covered by all that? Did the insurance cover your transplants and all that?
[00:13:15] Analy: Oh yeah, yes. Thankfully we had insurance. And if you are a living donor, the insurance coverage for the person that needs the liver or that needs the organ is the one that will cover you as well. Yeah, we had coverage and it's, it was a lot that we had to go through. But thankfully we had everything. Everything just all the stars lined up.
[00:13:37] Rico: Yeah, definitely. The hospitals here being able to do it here, not having to travel, or being away for 2, 3, 4 weeks for the whole process to be done. That's just, I could see how that could be a burden and stress.
[00:13:50] Analy: Oh, yeah, for sure. You know, you're just so worried. You're a parent and you know what it must have been like. Thankfully the team that we had at Egleston and CHOA was amazing and they were able to educate us at every level about what the disease was about, what to expect, what the procedures were going to be, what our options were. And so we're just so incredibly thankful with children's and everything that they've been able to do for us and for our family and give life back to our daughter.
[00:14:19] Rico: Yeah. And even the other side of that, being able to, for some families getting paid time off, maybe. Or being able to do that, to have the financial ability, the health insurance, to be able to do that. And the support system of family. Becomes very important at this point. Does your daughter still have to, I imagine your daughter still has to go back on a regular basis to be checked every once in a while, or?
[00:14:42] Analy: Yes, and I did as well. So she is at the point where she only goes back every six months. Just so they can you know, do some blood work and make sure that she's doing fine. And thankfully she's thriving and she is full of energy and life. She's just amazing. And also initially for the first year, I want to say, I had to go back every so often as well. Because they wanted to make sure that my liver was regenerating and that everything was working correctly.
[00:15:10] Rico: Okay. And the idea is that the liver within your daughter's body is going to regenerate also, I would imagine?
[00:15:16] Analy: Yeah, and grow with her.
[00:15:17] Rico: Yeah. So, and as far as the, was she having to take medications? Because sometimes with transplants, I guess you have to do that possibly?
[00:15:26] Analy: Yes. So initially she had to take seven different medications and now she's down to one. And she takes an immunosuppressant that helps her system not attack the liver because obviously it's not her native liver.
[00:15:40] Rico: Does she have to keep taking that?
[00:15:42] Analy: She has to take it, yeah. It's a very insignificant almost, it's like a little tiny droplet that she takes every day, twice a day. And it just makes sure that her immune system is at a certain level where they need it to be, to make sure that it doesn't go into rejection because of the liver.
[00:15:58] Rico: Do you have to be a little bit more careful because of COVID?
[00:16:02] Analy: Yes. And now parents that are having their children get their transplant right now, I can't even imagine. Because initially, the immunosuppressants that they take at the beginning of their transplant is a lot higher. And then they start dosing them down a little bit. So for us, we keep our circle very close and small. And it's just basically family, a couple of friends that we know that are very still cautious. And it's important for people to keep children in mind that are also immunocompromised. Cancer patients and, and everybody, when it comes to COVID as well
[00:16:33] Rico: Sure. So stepping back a little bit, when did the idea of Mighty Me the book come about? Was it before or after this? When did that thought hit you? That you should be an author of a book like this?
[00:16:44] Analy: Well, you know, I've always enjoyed reading and that was one of the things that I wanted to pass down to my children. And with Julia, I always bought her a lot of books and I wanted her to live many different lives. And I thought, what a great story her story is to help educate other children and to help other children see themselves as well. Not as victims of a disease or as victims of life that they've struggled with a disease, but more to feel empowered and be able to share that with their friends. I wanted her to have something to be able to take to school and say, look, this is my favorite book, and this is why it's my favorite book. It's about me. It's about my own journey and I braved through this and that's how it came to be. I wrote the story. In like a day, a day and a half maybe. And then the longest process was trying to find the right illustrator that had the look that I was going for. And that was going to be able to tell the story with the pictures the way I had envisioned it. And as you know, with children's books it's half the story and half the illustration. So if you don't have both and the perfect marriage of both, the story might not be able to transmit everything that the author intended. And yeah. So that's how it came to be. Eventually I found someone in another country that took me forever, but it's been an amazing journey so far.
[00:18:09] Rico: She's in Mexico, I think right? Is where she's from. I mean, it's just beautiful illustrative work. So you're right. I think children's books or any picture book really, lives on both the writing and the art work and it has to be captivating. And I think as anyone might look through this, they'll see that. So it was very well done. Do you plan other books as well?
[00:18:29] Analy: Yes. Actually this book has had such an amazing, I received such an amazing reaction within the transplant community. Because as I said before, it's nothing that we've had before. We didn't have a way to open that dialogue with our children or their siblings and help them understand in a child way what a transplant was and what the journey was about. And so this has been so well received. I'm actually working on another two books right now and to tell the stories of, one is unfortunately the other side and the other end of children that end up not being able to get their transplant. So that's such a hard thing to, to talk about with anyone, but especially children. And I felt that in my heart, it was something that I had to work on and do as well to bring that about. And it has to do with one of the characters in the book that's in the Mighty Me book right now as well.
[00:19:24] Rico: That is a tough subject to be able to, I can't even imagine doing that. You know, as far as owning that journey, transforming that journey, do you see a special mission for your daughter as well? As she gets older, does she participate with you? I mean, she's only four. But I'm sure, these events that you go to and stuff maybe on this.
[00:19:43] Analy: Yes. She's gone to a couple of the book signings that I've done. And we are also working on putting together a package to donate to the transplant floor at Children's Healthcare of Atlanta. And so she's very excited about that. She wants to sign all the books and write them a note and send them little drawings and say you're strong. And I was like, Julia, that's so kind. But it's, I think it's up to the families and the parents to educate their children on this and make them feel empowered by what they've been through. And help them understand that there are other little children that are also waiting and in a way, you're an advocate for them. And you are an advocate for transplants and for Biliary Atresia. And not to give her a big burden to be able to do that, but just to make it into something that just comes with who she is as a person. And be able to, to be giving in kind and just be considerate and help share the stories of others based on her own story as well.
[00:20:42] Rico: Yeah, she has a strong story to tell. And a loving mother and family, obviously. To be able to go through all that. The fundraising work that you're doing is through, mainly through the books, I imagine. And they're available online. I think that, well I know I bought mine on I think it was Barnes and Noble or Amazon probably.
[00:20:59] Analy: Yeah. So you can find it on Amazon. And we've worked with Children's Healthcare of Atlanta before, because they, it just happens too that they have one of the few research programs for Biliary Atresia. So Biliary Atresia is a disease that we don't know much about yet. We don't know what causes it. We don't know how to prevent it. As I said before, the only forms of treatment that we have right now, are the Kasai procedure and a transplant. So we are working with them to be able to fund their research program. And before COVID we actually hosted an event, a fundraiser, and we donated a substantial amount to them through the event as well. And we hope to continue to work with them on this and help find a cure or a way to prevent BA. Because research to us is such an important aspect of a rare disease. You're not only helping the community, which is something that we love to do as well, but you're making a global impact. Because they are children in other countries, even here in CHOA. You know, you see people traveling from other countries to be able to bring their children here and have a transplant. So to us, that's a way of us giving back, being able to help save other children as well. And give back as much as we can. And every holiday season, since Julia's transplant, we try to hold a fundraiser. And before we had the book, we would donate blankets or toys and do like a toy drive, or a blanket drive. And this year, just to make it that much more meaningful, we want to donate our Mighty book to the transplant department, at CHOA too
[00:22:31] Rico: So while you're on that, where would people go to besides Amazon, if people search on Amazon, they can find Mighty Me, by Navarro. That's an easy enough search. Anywhere else that they can find the book?
[00:22:45] Analy: Just on Amazon right now. Hopefully next year, I'm trying to turn it into a hardcover and be able to bring the other books and create that much awareness and donate more too.
[00:22:56] Rico: And is there a website or social media that people can follow or visit to find out more?
[00:23:00] Analy: Sure, yeah. My Instagram account is DANavarro. And as you pointed out, my name is Analy Navarro. So you'll be, you'll find me pretty easily. I don't think there are many of me yet.
[00:23:14] Rico: Yes, for sure. If people do Navarro, mighty Me, I think the book pops up like number one or something. And so portions of the book sales goes to the research.
[00:23:25] Analy: So the fundraiser that we're doing right now is for every $25, we are donating two books to transplant children at Children's Healthcare of Atlanta. And also we want to donate additional funds to the research program as well.
[00:23:39] Rico: Okay. And it's important to be able to do that. There's plenty of unfortunate diseases out there that don't have advocates for them. They're don't even have, I guess they're called orphan drugs where there's not even treatments because there's just not enough of a sickness out there for pharmaceutical companies to go and create treatments, to research treatment for them. So it's great that you're doing this. Obviously there's a personal experience there and a personal reason for doing this, but you know, you're the best advocate for that because of that. So I'm glad, one door opens, one door closes, one door closes, one door opens. So the, the idea of the transplant and the book that came about from that is just phenomenal. I was going to say, I'm sure, as you said, there'll be more books coming, maybe even in other languages as well. That's a possibility I would think.
[00:24:27] Analy: Yes. As you said, we are, we actually translated the book to Spanish already and looking into Portuguese. I had people from even the Netherlands and Spain and Portugal reach out to me that they ordered the book, they received it. And as I mentioned before is a very, it's a one of a kind book when it comes to our transplant community. And it's not just for livers. It's also as you probably noticed, when you read the book, it doesn't mention anything about an organ, or it doesn't mention anything about a liver. It's just the journey that this mighty little girl goes on to be able to save her own life. And so I wanted to make it as broad as possible so that any child could be able to see themselves in the journey, regardless of what they've gone through.
[00:25:10] Rico: Yeah, no, I think the idea of searching, I don't want to give spoiler alert. But searching for this stone I think it was a good, obviously a good analogy of what, this little girl in the book goes through. So yeah, it's, I think anyone that's looking at transplants. Anything quite frankly, hope in something. That journey to be able to find hope and resolve is important. So I would encourage people to go out and search Mighty Me. Find the book online. If you have questions for Analy Navarro, you can find her through the social media that she mentioned. Probably comment and message her on Instagram. Do you want to give us any more thoughts that you want to leave us with, Analy?
[00:25:50] Analy: Yes. I do want to say that you know, sometimes as a parent and especially as a first time parent, you are dealt some cards that sometimes you don't anticipate. You think about having this perfect little baby, that's going to be healthy and strong and ou r baby was perfect and strong. Unfortunately she wasn't healthy. And we had to journey through this very complicated road and there was no roadmap to. So if you find yourself being at the beginning of a complicated journey, just know that it's important for you to choose what it is that you're going to make out of the journey and how you want it to end up. I know sometimes a lot of things are out of your control, but if you just trust and become positive and just think positively. And know that your child feeds off of your energy and that as a parent it is important for you to be their rock. To be able to be their powerhouse and feed them that energy and just make the most out of it. And obviously, if you're not an organ donor, please consider one because you are able to save many lives and you can even do it while you are still living. There are many children, as we said before, waiting on a transplant. And it's a painful wait for the parent and for the child as well. So you have the power within you to give life to others and to be able to save them and leave a great legacy of love and life behind.
[00:27:15] Rico: Great. Perfect. Thank you Analy for spending some time with us and telling us about your story and your book. Everyone, it's a great little book. I think you should pick it up, Mighty Me. Find it on Amazon. And if you have questions about the journey or you have your own journey that you want to ask questions about, I'm sure Analy Navarro will be more than willing to answer those questions. So find her social media link in our show notes or search for Navarro, Mighty Me. And you'll find where she is.
[00:27:43] Analy: Thank you so much. Thank you for having me here. And as you said, you can find me on Facebook or Instagram, and I'll be more than happy to share more questions or answer your questions too.
[00:27:52] Rico: Excellent. Thanks again. Bye.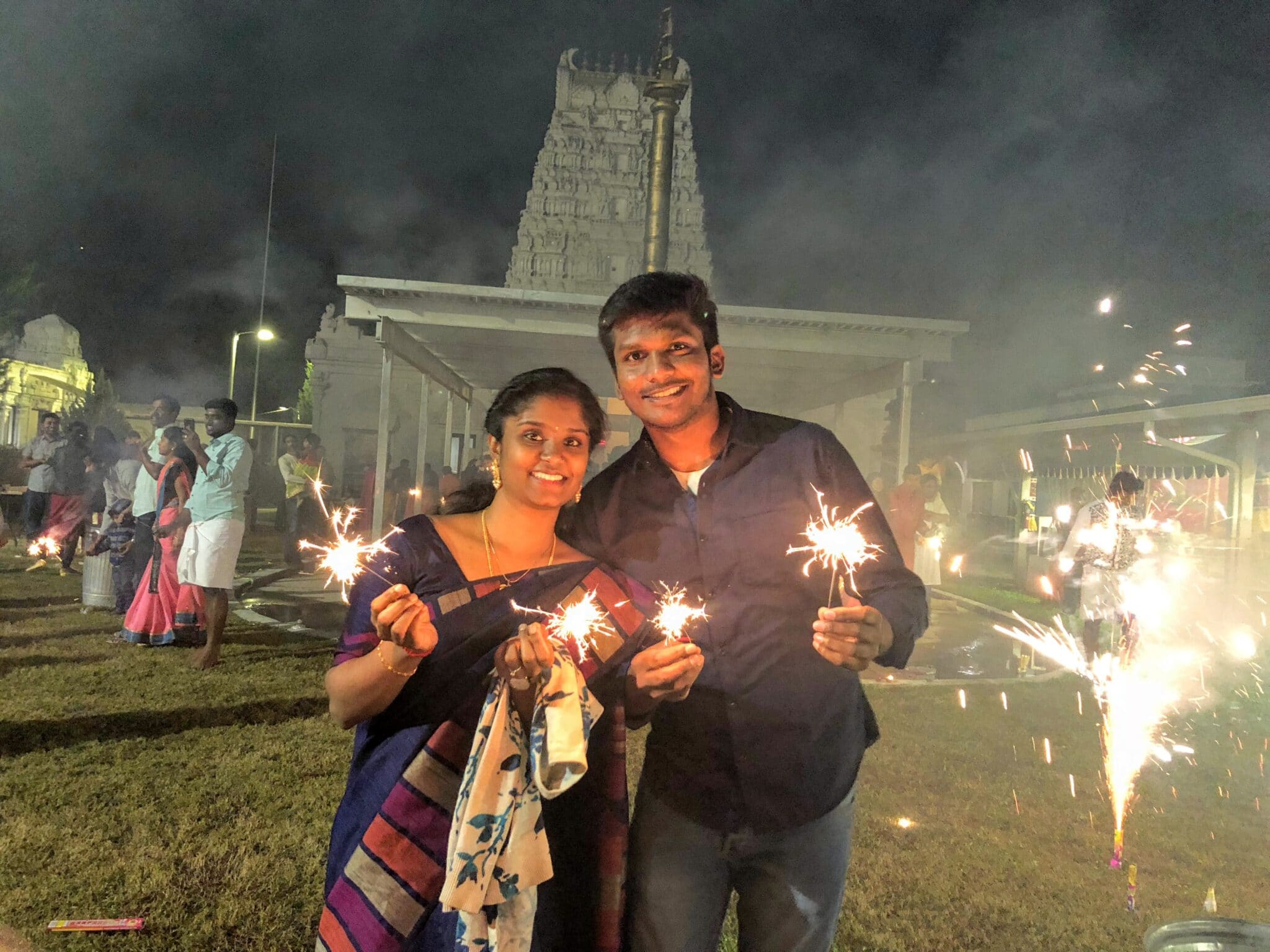 How Peachtree Corners sparkles during the holiday season
The holidays are upon us, and what ignites the holiday spirit within us can be as unique as our fingerprints. Decorations, traditions and holiday carols do it for this Catholic Canadian of Italian heritage, now American – it begins with that first slice of panettone, an Italian sweet bread.
When the house is brimming with cards, garlands, ribbon, the irresistible aroma of baked cookies, beautifully wrapped presents, all set aglow by the soaring North Carolina Frasier Fir glimmering in the living room — its angel topper precariously perched yet sweetly smiling down upon my family from the top — it feels like Christmas.
Psst! I slip baby Jesus into the manger as soon as I set up the nativity, knowing full well I'm supposed to wait until Christmas.
The anticipation of Christmas Eve mass is almost more than I can bear; it inexplicably fills me with the purest feeling that all is right in the world. Of course, Christmas morning has its own charms — comfy jammies, fun surprises and the joy of spoiling our loved ones. Since I love the season so much, I wondered what fellow residents of Peachtree Corners cherished most about their holidays.
What do the holidays mean to you?
Diversity is part of what makes Peachtree Corners special. Multiple faiths and backgrounds are represented here, and within each of those, different aspects of religious and cultural observances are responsible for the city's unique holiday sparkle, bringing cheer to all.
My gift to you is a glimpse into an assortment of revelries that may differ in many ways from your own, but for one common denominator — they all bring warmth and light to an otherwise cold and dark time of year.
Diwali- November 4-8
Diwali is a festival of lights celebrated by Hindus, Sikhs, Jains and some Buddhists around the world at the new moon in the month of Karthik (October-November). It's a celebration of the spiritual victory of good over evil, light over darkness, and knowledge over ignorance.
Hailing from southern India, Parnitha Selvaraj speaks Tamil, the world's oldest living language. She and her family have been celebrating Diwali, or Deepavali, in Peachtree Corners since 2019.
Observance and tradition
"We wake up early, take an oil bath before sunrise, wear our finest clothes and say our prayers. We take blessings from our elders in the family," Selvaraj said. "A week before, we shop for nice clothing and joyfully prepare a variety of sweet and savory foods at home, to be shared with extended family and friends."
"We draw colorful kolam or rangoli at our entrance as part of the festival decorations," she added. Colored rice, rice powder or sand is used to create this traditional decorative floor art. The colorful, intricate patterns symbolize happiness and prosperity. They announce auspiciousness, that all-is-well in the household. Drawing kolams signifies that Goddess Lakshmi is welcome, while poverty, illness, laziness and bad luck is banished.
Favorite memories
"My favorite part was mom's special breakfast, bursting firecrackers and colorful fireworks – we were mesmerized as kids," Selvaraj said.
Her fondest memories are spending time with family and friends and "eating traditional wheat halwa (sweet pudding), a delicacy prepared by my grandmother," she said, as well as "celebrating our culture, conveying the significance of the festival to our next generations."
"The celebration gives reaffirmation of hope, a renewed commitment to goodwill, the feeling of greeting people and being greeted by everyone we meet," Selvaraj said.
Family traditions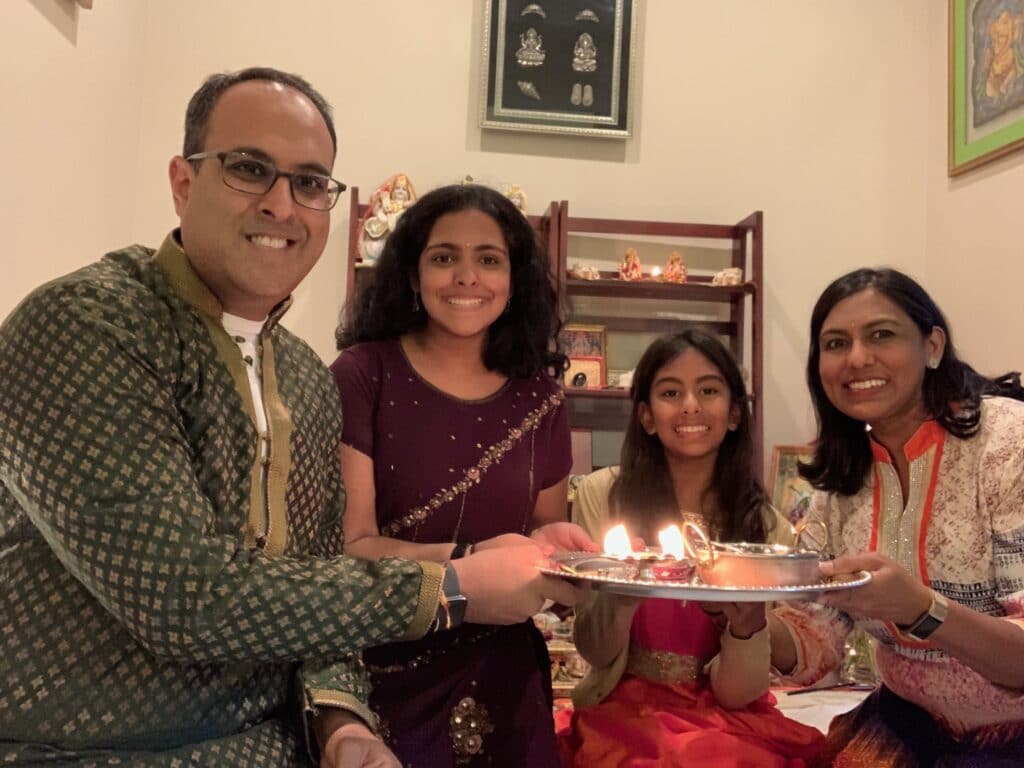 From northern India, Seema Gupta has been celebrating Diwali with her Hindu family in Peachtree Corners for eight years. Based on the lunar calendar, the days of celebration vary from year to year.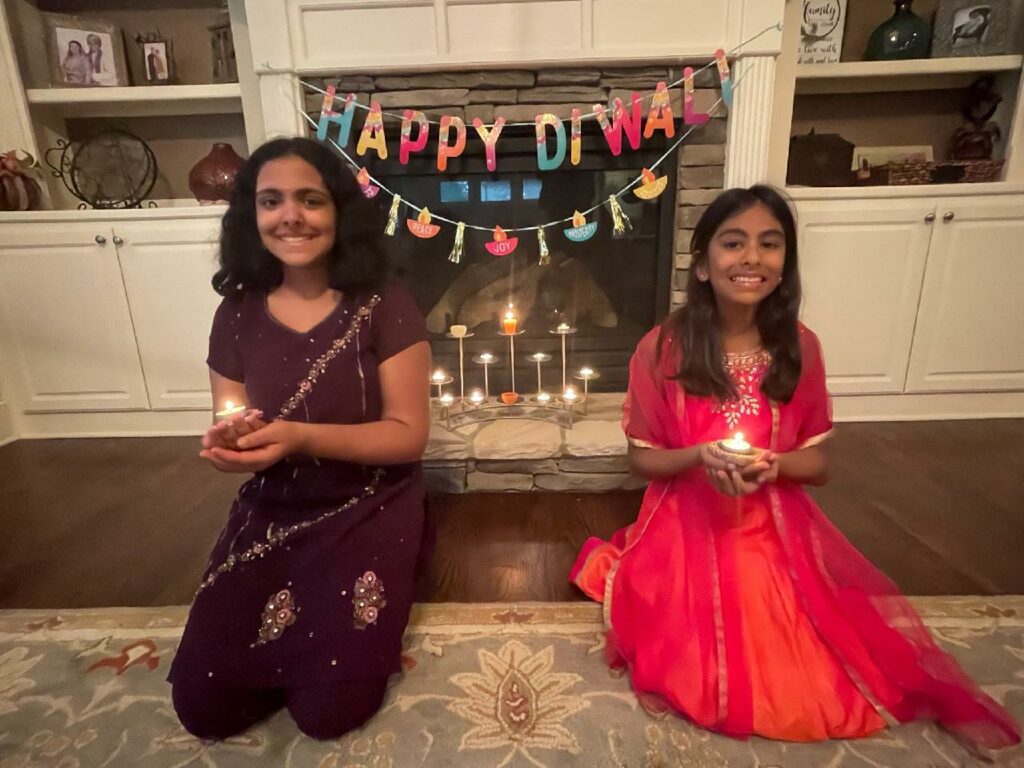 One of the most celebrated holidays in India, Diwali gets its name from the row (avali) of clay lamps (deepa) that people light outside their homes. It's the celebration of Lord Rama's return to his kingdom Ayodhya, with his wife Sita and his brother Lakshmana, after defeating the demon-king Ravana and serving 14 years of exile.
"We love to dress in traditional Indian clothing, then do a pooja (a worship ritual) at our house, where we offer prayers to Goddess Lakshmi, so that the Hindu New Year is filled with peace, wealth and prosperity," Gupta said.
"We decorate the entire house (inside and outside) with lights and candles. We also make rangoli with colored rice. Afterwards, we enjoy a delicious Indian feast with family, and light sparklers and fireworks at night."
Shared traditions
"We have enjoyed going to the BAPS Shri Swaminarayan Mandir (Temple) in Lilburn to see an amazing display of fireworks," Gupta added. "Diwali is like Christmas and New Year's Day wrapped into one big holiday! We love sharing the traditions with our children and celebrating with family and friends."
Celebration of family
Vipul Singh was born in Patna, India and celebrates Diwali with his multicultural family in Peachtree Corners since their recent move here. He grew up in a Hindu household, cherishing Diwali as one of the most important festivals of his childhood, while his wife Lindsay was born and raised in Pennsylvania.
With several origins in the Hindu religion, most families celebrate Diwali across five days as a victory of good over evil and the start of a new year. Some take holidays to distribute gifts to friends and relatives. It's a time for families to reset and take time to check on their well-being over the past year.
Traditions and memories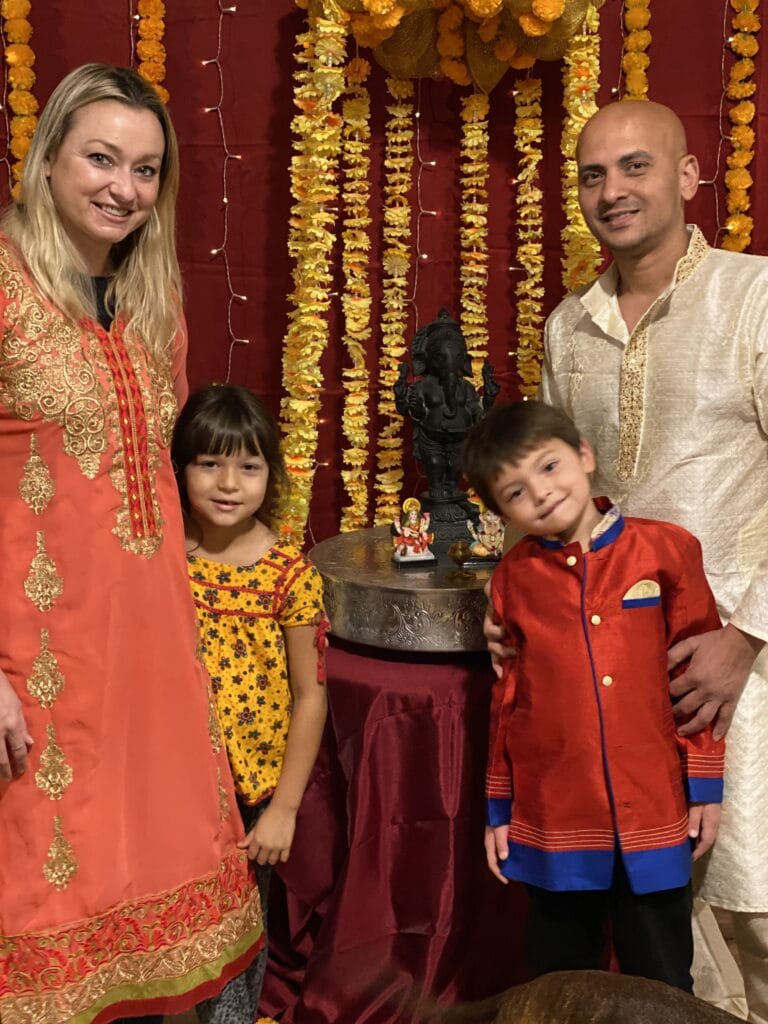 Singh said his family traditions include "meeting family and friends, enjoying Indian food, and fireworks, placing lights outside which stay on until Christmas for neighbors to enjoy."
Children often travel hundreds of miles to visit parents. It's a time of gathering and rejoicing. People decorate their homes after a fall clean-up.
"There were lots of fireworks the year my younger sister was born," Singh said. "Daughters are considered a version of Goddess Lakshmi (Goddess of wealth), so we celebrated a bit more."
His favorite feature of Diwali, he said, is seeing the joy in the eyes of the kids.
Hanukkah November 28-December 6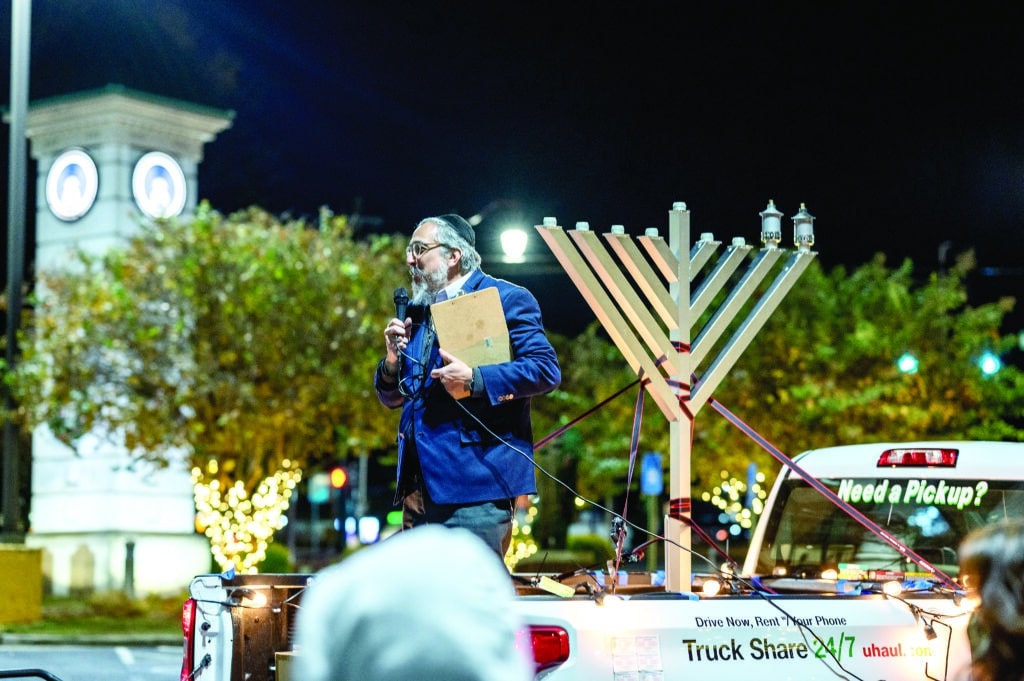 Spiritual leader of Judaism, Rabbi Yossi Lerman is President of the Chabad Enrichment Center of Gwinnett. He's been celebrating Hanukkah in the Peachtree Corners area for 20 years and delivers an exceptionally concise and interesting account of the origins of the Jewish festival of lights, "Hanukkah epitomizes a determination to see life through a positive lens."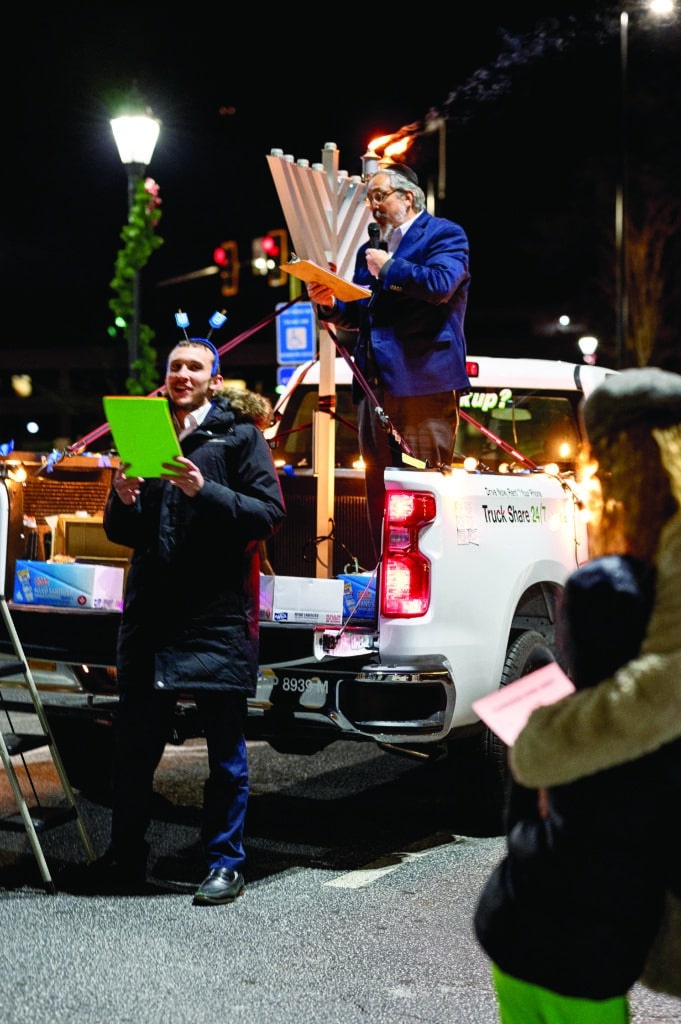 Under Alexander the Great, the Greek and Hebrew cultures were allowed to flourish simultaneously. When Antiochus Epiphanes reigned in Jerusalem (175-164 BCE), he was tyrannical, forcing his Greek ways upon the Jewish people.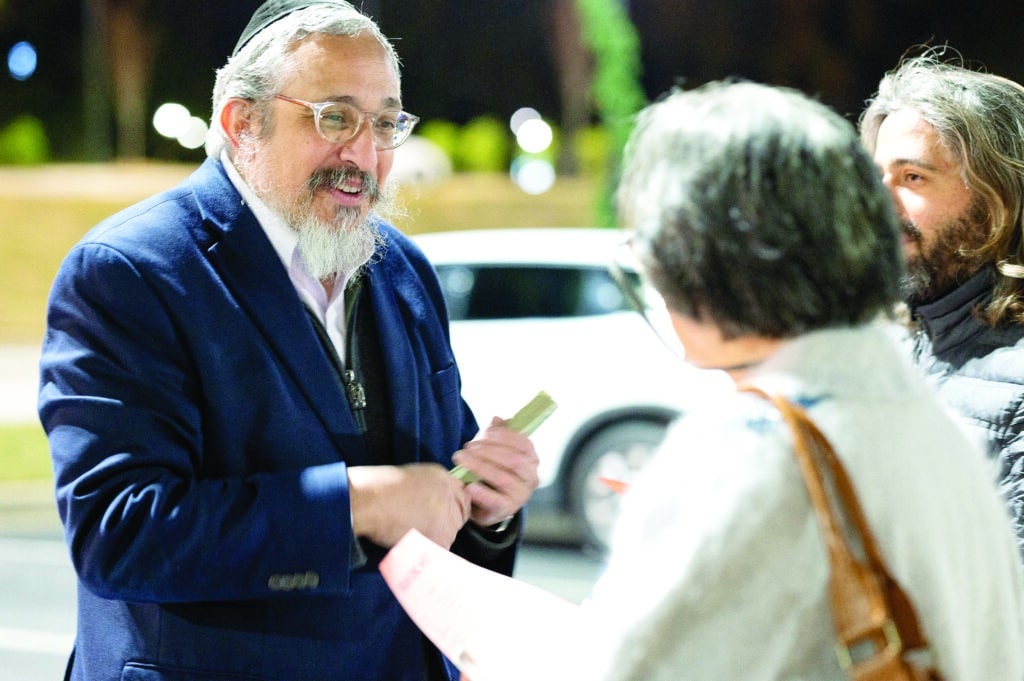 Religious observance
Hanukkah commemorates the military victory of the Jews revolting and regaining access to the holy temple that had been desecrated by the Greeks (which was a miracle in itself: a small band of Jewish fighters against the mighty Greek forces) as well as the miracle of the oil.
Finding only one jug of oil intact after the Greeks had vandalized everything, they lit the menorah (candelabra) which should only have lasted one night. Instead, it lasted eight days, giving them time enough to produce new oil. They had to travel to the Judea hills, where olive trees grew, to make new olive oil.
"We don't like to talk about war, or even celebrate the fact that we won that war," Rabbi Lerman said. "We do celebrate the miracle of finding the jug of oil and its lasting eight days instead of one, so we call it the Festival of Lights. We're into the constructive message. If we can turn the lights on, we can have a positive perspective on life."
Traditions and memories
The rabbi shared some Hanukkah traditions:
■ Foods that are baked or fried in oil, like potato latkes and fried donuts made with various fillings like cream or jelly, to memorialize the jar of oil through which the miracle occurred.
■ Lights are kindled every evening for the eight days of the holiday.
■ Children play dreidel (spinning the Hanukkah top).
A favorite memory is getting Hanukkah gifts for eight days. (Hanukkah gift-giving predated Christmas by 200 years). "The main emphasis is getting the children excited," Rabbi Lerman said.
"Gelt is the Yiddish word for money. I give cash instead of gifts to my seven children, encouraging them to spend some, save some and give some away," he said. "This becomes an educational piece on how to use money in life."
Another favorite aspect is the public menorah lighting, Rabbi Lerman said. "We'll be doing four outdoor menorah lightings in Gwinnett County, open and free to the public in Duluth, Suwanee, Lawrenceville and one at the Forum on December 5th."
Saint Lucia Day December 13
78-year-old Realtor Christine Robinson was born in Lulea, in northern Sweden, where she grew up in the Christian traditions of the Lutheran church and was educated through college. For 37 years, she has kept the holiday traditions of her native royal kingdom alive in this area, well before it became incorporated Peachtree Corners.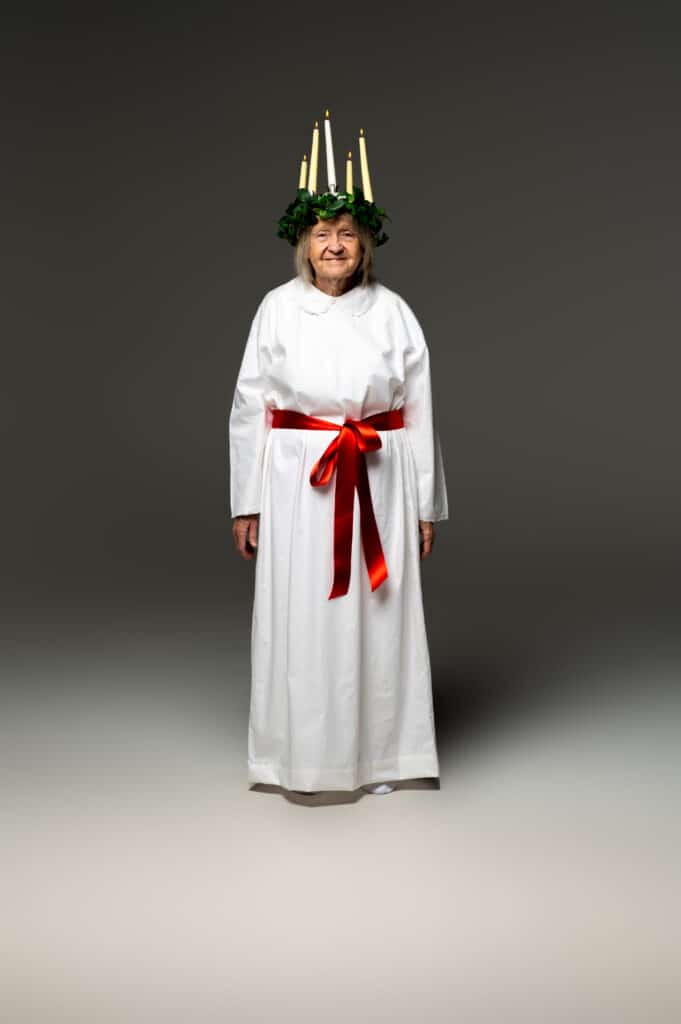 Saint Lucia Day is celebrated by Lutherans, Roman Catholics and Anglicans. It's the story of a young Christian girl from Syracuse, Sicily, who was brutally martyred by the Romans in 304 CE.
Legend has it she wore a crown of candles to light her way as she brought food to persecuted Christians hiding in the Roman catacombs.
All of Sweden celebrates the Queen of Light — every city, airline, school, hospital, nursing home and church.
Family traditions
A beautiful young lady wearing a long white dress and a crown of live candles on her head comes early in the morning with her attendants behind her carrying one candle each, singing the famous Italian song, "Santa Lucia."
"Where I'm from, the sun doesn't come up for two months in winter because it's so far north, so it's quite something to see. It's very special," Robinson said.
"I've observed this tradition with my children, neighbors, friends and grandchildren over the years. I invited young girls to my home (to be my attendants). We'd all wear the long white gowns. I decorate the crown with fresh greenery. I turn off all the lights in the house, light the candles, turn on the music and sing."
She added, "Some of the young boys watching said, "This is what it must be like in Heaven. You look like angels.""
Fondest memory
Robinson always enjoys seeing "all the girls in white gowns arriving, Lucia with the candles on her crown." She shared a special memory: "The first time my daughter was Lucia, she was two years old. I dressed her up as Lucia with battery candles. She knew exactly what to do. She even served the Lucia buns (saffron bread rolls)."
Advent November 28-December 24
Robinson also celebrates Advent during the four weeks leading up to Christmas in keeping with Christian churches of the western tradition: Catholic, Anglican, Episcopalian, Lutheran and some Protestant churches. Every Sunday during mass, a candle is lit on a wreath presented horizontally, in preparation for the coming of Jesus Christ. The candles symbolize hope, love, joy and peace.
Family traditions and memories
On the first day of Advent, a star of paper, straw or metal goes up in one of the windows in every household, to recall the star that the three wise men followed to Bethlehem. "My dad put a lamp inside our paper star," Robinson said.
"Advent starts four Sundays before Christmas. We would gather as a family, turn the lights off and light the first candle on the first Sunday, and then one more each Sunday until Christmas," she continued. "My dad read from the Old Testament how it was declared that a child would be born. We had a little prayer." Then her mother played the piano, and the family sang Christmas songs and ate gingerbread cookies.
"We had an Advent calendar with small boxes; you open one per day," Robinson said. "Now they have candy or presents, but I was born during the war; we were so poor." "We had little pictures in our boxes; it could be of a Christmas tree, a squirrel, a bird, candles. We were excited just to open the box to see what the picture was," she added. "I took turns opening the boxes with my two younger brothers, sometimes cheating and peeking in the boxes ahead of time."
Christmas December 25
The same Christian churches that celebrate Advent celebrate Jesus' birthday. Christians believe that Jesus is the son of God, born as man to save us from our sins, the Messiah foretold in the Hebrew Bible and the Christian Old Testament.
Family traditions
Robinson said that, in Sweden, her family brought the tree in on the 23rd "and decorated it with our famous straw ornaments, ginger cookies and handmade ornaments. Today I start decorating much earlier. I have 11 Christmas trees. My Christmas room full of decorations is sacred."
She does a lot of special cooking and baking in December. "I bake Swedish cookies; jam, gingerbread, oatmeal, a jelly roll (with my own jam) and saffron bread," Robinson said.
"We used to order ham from Chicago – they prepared it like in Sweden, not like Honey Baked Ham. It's more like country ham. Christmas meal is ham and potatoes (casserole or mashed), some different vegetables here, and in Sweden, rice porridge for dessert."
For Robinson's family, Santa comes in person to deliver gifts on Christmas Eve. "He knocks on the door asking, "Are there any nice kids in this family?" In the 40s after the war, we got three presents each," she shared. "One was practical (clothes, skis), a toy and a bag of candy that we'd never get during any other time of the year. There was no money for candy. We opened gifts on Christmas Eve."
Fondest memories
Robinson fondly remembers "being with family — aunts, uncles, cousins. Playing games, singing and eating."
Her favorite part is "celebrating Christ's birth!" she said. "On Christmas morning the old churches in Sweden ring the church bells, some of them over 500 years old. The service starts at 7 a.m. Only candles light these big old churches. The Pipe organ plays, and the choir sings traditional carols like "Silent Night." I can still hear and feel the incredible voices and message of hope and peace ringing out in churches!"
The Twelve Days of Christmas
Peter Molloy was born in Ireland and raised as a Catholic. He's lived in Peachtree Corners since 2005. Unlike many Americans, he still observes The Twelve Days of Christmas, the period between Jesus' birth and the arrival of the Magi that has been celebrated since before the Middle Ages. That's what "The Twelve Days of Christmas" song refers to — the 12 days after the birth of Jesus, to the Epiphany.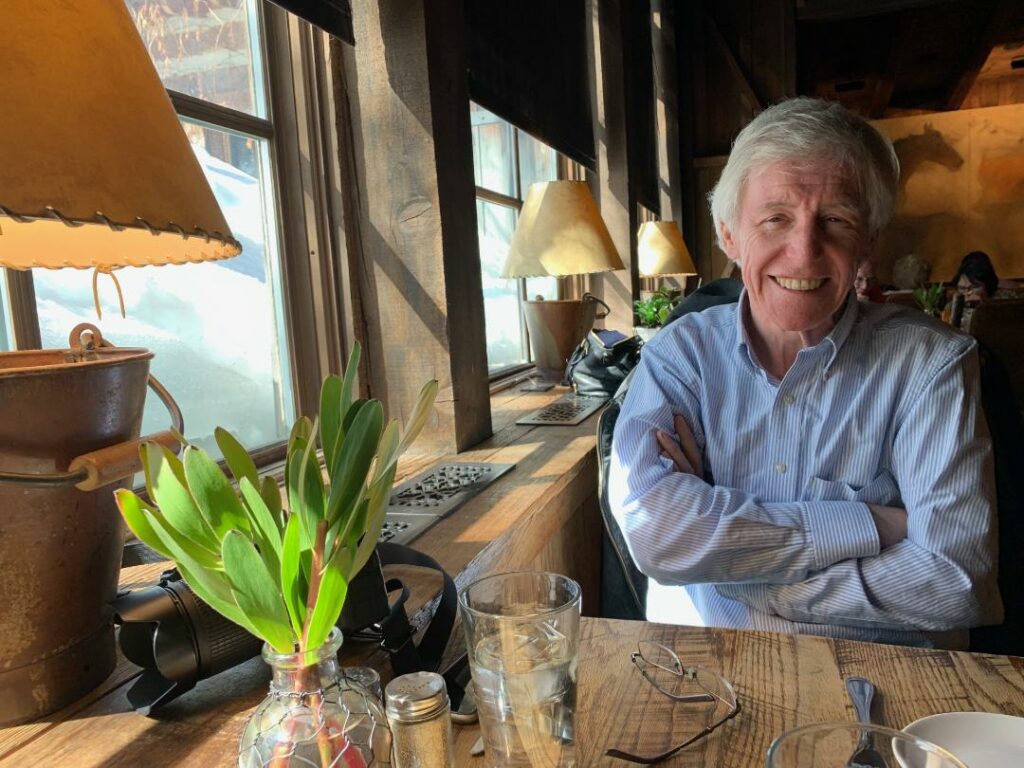 Religious observance
Molloy said he's always focused on the religious component of Christmas growing up. "I spent most of my childhood in Ireland. Christmas did not truly start until Christmas Eve and continued until January 6th, Little Christmas." Also known as The Epiphany, it's the day the three wise men went to see baby Jesus in Bethlehem led by a miraculous star, and offered him gifts of gold, frankincense and myrrh.
Christmas decorations didn't go up until after the children went to bed on Christmas Eve, according to Molloy. "Then they stayed up until Little Christmas. I do put the decorations up earlier now."
"I'm truly bothered when people dispose of their Christmas tree on the day after Christmas," he said. "Don't they realize Christmas has just started?"
Peter Malloy livestreams the mass on the church YouTube Channel. He said, "We probably have the best live-streaming with a four-camera system. Watching, you can appreciate mass more than you would sitting at the back of the church."
Traditions old and new
Molloy said he has fond memories of "going to midnight mass on Christmas Eve with our family doctor and close family friends, the Fall family."
These days, he's very involved with his church — Mary Our Queen Catholic Church. "I help usher all four masses on Christmas Eve and then go back on Christmas morning to attend mass," he said. "Our church is beautiful at Christmas; it's a joy to be there over the Christmas season."
He's part of a group of close friends that have agreed to pick one name out of a hat; each person is only allowed to spend $100. "This simplified gift giving is a lot more fun," Molloy said. "It greatly reduced the stress of Christmas for us and allowed us to enjoy our friendship without worrying that someone might be disappointed."
"We all finally get to slow down for a couple of days," he continued. "In Ireland the country shuts down for a few days. I wish stores would not be in such a big hurry to open back up. I've never gotten over how commercialized Christmas has become. I suspect this is also the case in Ireland now."
Family and food
Bruno Chidozie Okonkwo moved to Peachtree Corners in 2018. He is from the southeastern part of Nigeria, Imo state, in west Africa. His native language is Igbo. His wife, Rita, attended Peachtree Elementary School. They were married at Mary Our Queen Catholic Church.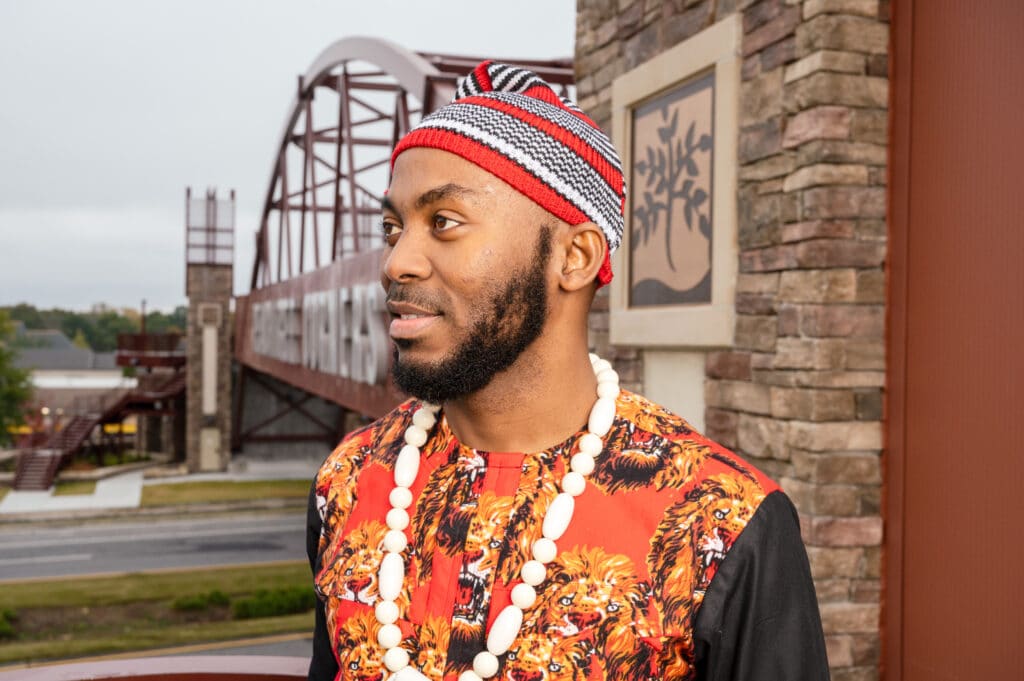 "We are Catholic Nigerians," Okonkwo said. "During Advent we say prayers to prepare our hearts for the birth of Christ. We attend Christmas Day mass."
Large quantities of food are prepared to have ready for guests, he explained. Favorite dishes include fried chicken; roasted goat; jollof rice with a base of tomato sauce, oil and spices; nkwobi (cooked cow foot); fufu (doughy balls of cassava) with egusi soup, prepared with ground melon seed, goat meat, crayfish, palm oil, bitter-leaf or spinach, onions and dried mackerel; ukwa (African breadfruit seed) prepared like black eyed peas; and ugba (shredded oil bean) salad. A popular drink is fresh palm wine.
"We like to travel to Nigeria as often as we can during Christmas time," Okonkwo said. "In Nigeria, most travel to "the village" (hometown) from the city to celebrate. My family did so every Christmas season until just after New Year's. It's a special time for reunions with extended family and friends. My siblings, cousins and I would visit relatives' homes where we were welcomed and fed by our aunties."
These visits made according to market days are called Erigwara (eat mine, I eat yours) — a wonderful custom. There are four market days in Igboland: Eke, Orie, Afor and Nkwo. Every village has a market day. "We visit relatives and friends according to their market days and eat any food they've prepared," he said. "On our market day, Eke, we expect friends and family to come spend all day eating and drinking."
Traditions and memories
"Weeks in advance, we decorate our home and put up a Christmas tree and a nativity both here and in Nigeria," Okonkwo said. "After mass on Christmas Day, we come back home to cook, eat and be merry. At mass in Nigeria, we sing hymns in both Igbo and English. Here we attend mass at Mary Our Queen."
Gifts are opened prior to Christmas Day in Nigeria. "If you buy someone clothes or jewelry, it's called Christmas cloth, and they will likely wear it on Christmas Day. Here, we open gifts when we come back from mass," he explained.
Okonkwo's favorite holiday memories are the family reunions, and his favorite part of Christmas is "being reminded of the gift of our Christian faith and celebrating it with dear ones — the celebration of God's love for mankind."
Kwanzaa December 26- January 1
Kwanzaa is a celebration of African American culture. Founder and Director of the Georgia Wholystic Center Wiletha Williams celebrates both Christmas and Kwanzaa. She has called this area home for 37 years.
A time of learning, family and celebration
Williams explained that Kwanzaa isn't religious, it's cultural. "We have been celebrating Kwanzaa in Peachtree Corners since 1994. We usually pick a Friday or Saturday between December 25 and December 30. We send an invitation to friends and family."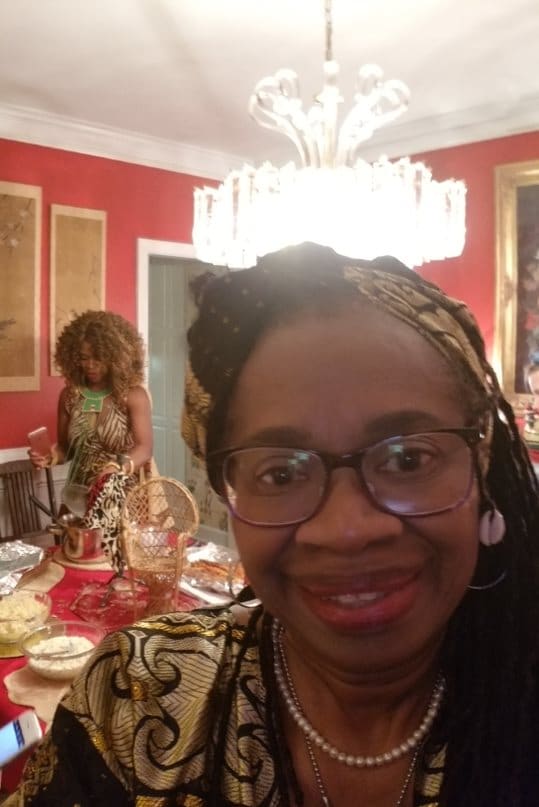 People come together to feast, honor ancestors, affirm their bonds and celebrate African culture. On each of seven days, a candle is lit, highlighting that day's principle. Reciting sayings or writings of great Black thinkers and writers, original poetry, drumming and sharing a meal bring the principles to life.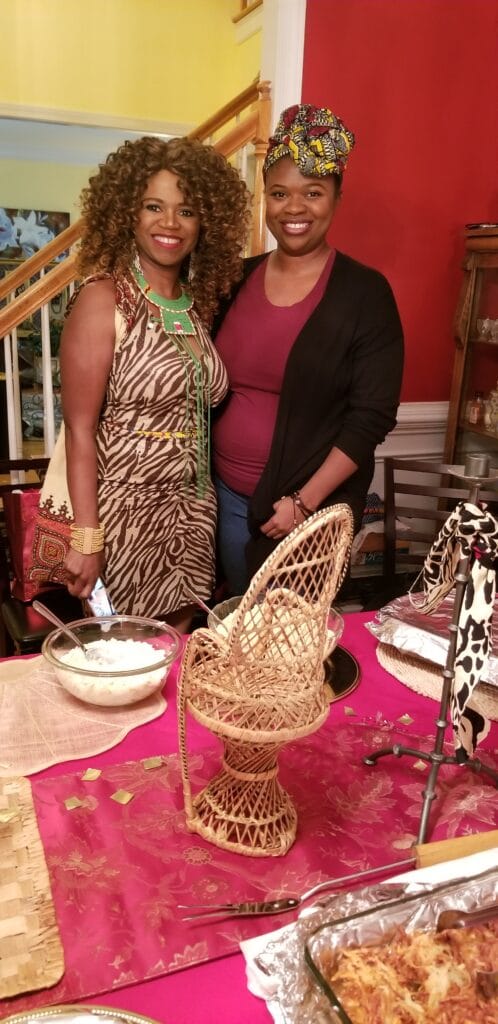 Table decorations include the symbols of Kwanzaa: the Kinara (candle holder), Mkeka (mat), Muhindi (corn representing the children), Mazao (fruit representing the harvest) and Zawadi (gifts).
Traditions and memories
"I love Christmas trees and other decor, music and cooking family favorite recipes: turkey, dressing, macaroni and cheese, green bean casserole, potato salad," Williams said.
"For my 70th birthday, my son surprised me. He chartered a helicopter which picked us up in front of our house in Amberfield. After a tour of Atlanta, we landed at the 57th Fighter Group for dinner."
Her favorite part of the holiday is spending time with family and friends, watching sports and movies. "Everyone brings a dish to add to the feast, while we provide the basics," Williams said.
"We play games related to Kwanzaa facts, such as how the holiday was started in 1966 by Dr. Maulana Karenga in California."
The family also discusses the Seven Principles of Kwanzaa:
• Umoja (unity in the family, community, nation and race),
• Kujichagulia
(self-determination),
• Ujima (collective work
and responsibility),
• Ujamaa (cooperative
economics),
• Nia (purpose),
• Kuumba (creativity) and
• Imani (faith).
"Everyone has the opportunity to perform dance, poems, songs or whatever they want. Music and dancing are enjoyed by all," Williams said. "We try to get the children interested. Often, we honor ancestors by sharing pictures and stories of their lives."
She said that, of course, the highlight is the feast (Karamu), which consists of a variety of traditional and contemporary dishes, including Southern dishes like collards and lima beans, buffalo wings, chili, sweet potato pie and cakes.
Chinese New Year February 1
Jun Lin emigrated from China in 2007 and has resided in Peachtree Corners for eight years. She observes Chinese New Year with her multiethnic family within the constraints of American work schedules and HOA covenants.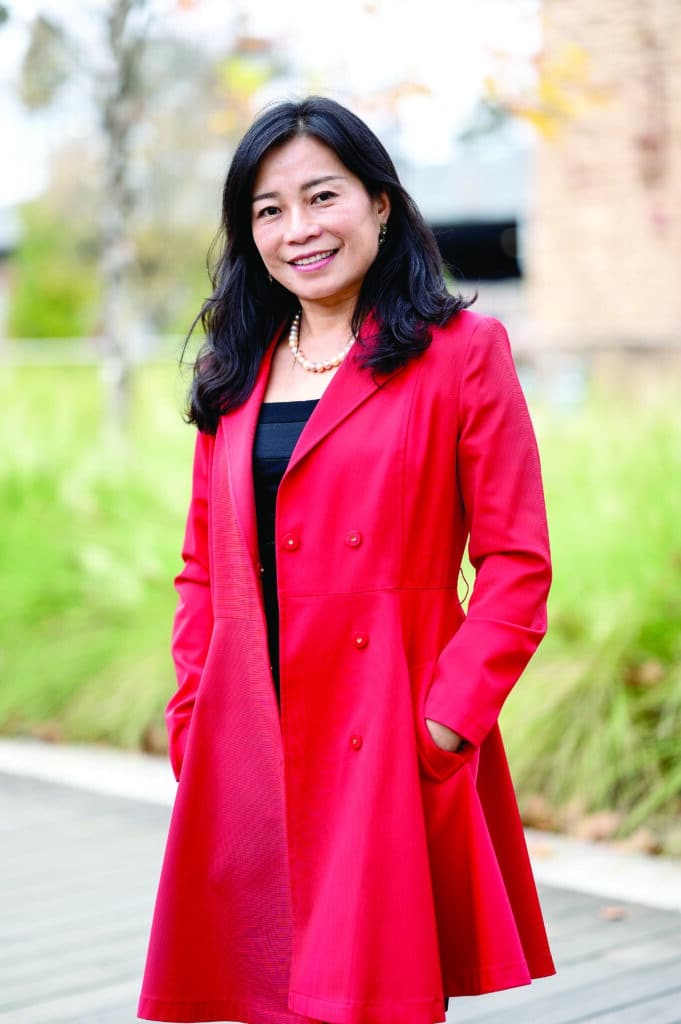 Chinese New Year is not a religious observance. Based on the lunisolar Chinese calendar, it's the biggest cultural holiday celebrated in China and other Asian countries. It usually falls on the second new moon after the winter solstice, marking the transition from one Chinese animal zodiac sign to the next. 2022 is the year of the Tiger.
Chinese New Year is also known as Lunar New Year and Spring Festival. On the calendar of solar terms, the start of Spring falls on February 5th. It's not necessarily a reflection of meteorological reality, yet it represents heading towards Spring and new beginnings.
Some businesses start two to four weeks before, and continue festivities two to four weeks after, the New Year. It's the longest holiday and creates a massive travel rush known as Spring Movement.
Family traditions
"It was my favorite holiday when I was a kid because we got new clothes and gifts from our parents," Lin said. "The whole month was a time to visit relatives."
"Growing up, families started food preparation a month ahead since we didn't have refrigerators. People bought pigs in the village where farmers would slaughter and butcher them."
The pork would be brought back, seasoned and left to marinate for days. It was then set atop dried branches of pinewood and smoked, resulting in a month's supply of meat similar to bacon.
"Two weeks before, my mom would soak sticky rice and then grind it into powder. When guests came to visit, she would cook the smoked meat and make Tangyuan, a soup of sweet rice balls with brown sugar, orange peel and sesame inside. The round shape signifies full accomplishment," Lin explained. "Everything smelled and tasted so good, it was the taste of Chinese New Year."
Fond memories
She added that on New Year's Eve everyone watched a gala on TV which showcased popular songs, dances and comedians. "It was fun. Everyone talked about it afterwards."
To decorate for the New Year, red scrolls and couplets are posted on both sides of the front door with auspicious words. Red lanterns are hung at the door to guide good luck into the home and ward off bad luck.
"In China, the whole city is illuminated, but outdoor decorations are not allowed after January 7th here, so I don't decorate," Lin said.
In Chamblee, the Chinese community has ceremonial dragon and lion dances, musical performances, art and authentic cuisine in Chinatown Mall.
One of Lin's special memories is "being with [her] mother. I loved her with all my heart. We normally took family photos. It was the only time we were all together."
She said that here, the visits with family and friends don't last a full month, since it's not a national holiday, "but we do get together."
Wishing you all things bright and beautiful this holiday season!
As sundry as our holiday beliefs and practices may be across cultures, what unites us rings out loud and clear. Whether it's the candles in the Diwali clay pots, the Hanukkah Menorah, the Advent wreath, Saint Lucia's crown, the Christmas lights, the Kwanzaa Kinara or the Chinese lanterns, we seem to universally gravitate towards light and goodness.
The common threads that run through our varied festivities — light over darkness, familial and social bonds — speak to what is at the core of our shared values and humanity, making us infinitely more alike than we are different.
Many thanks for making Peachtree Corners sparkle so brilliantly.