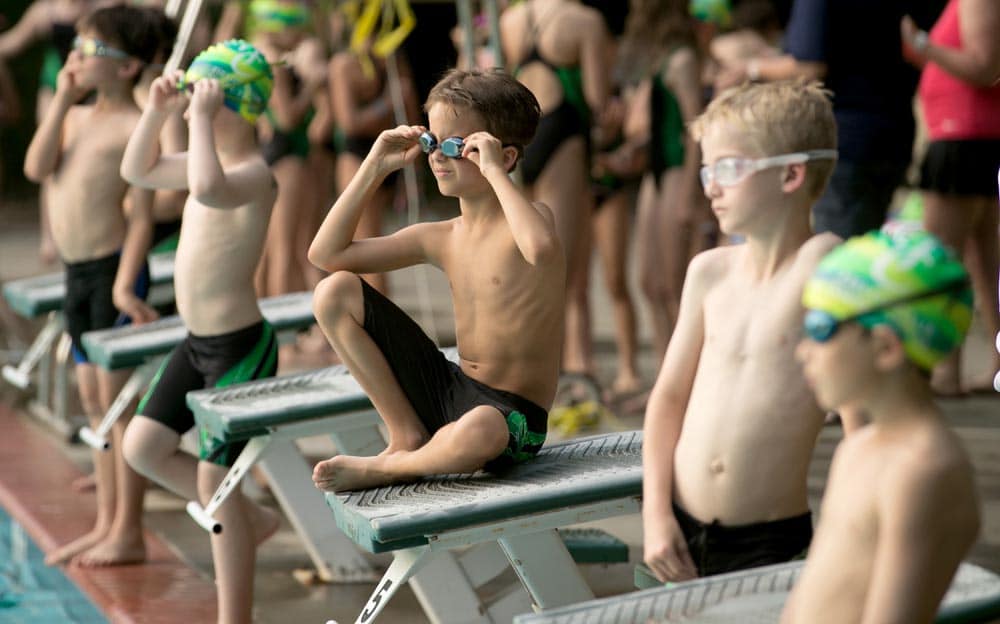 A Summer of Rivalries, Friendships & Family
The start of summer can be marked by a handful of familiar sounds: water splashing, kids squealing from the chilly temperatures, coaches' whistles, parents hustling and that infamous heat-opening honk. Yes, it's time for summer swim team.
Peachtree Corners is fielding five teams, together including hundreds of swimmers, for the Gwinnett Swim League's competitive — but still fun — Western Division.
Bragging rights, along with a sportsmanship award and invitations to the county meet, are on the line for the Fields Club, the Rapid Barracudas, the Peachtree Corners WaveRunners, Peachtree Station Piranhas and Spalding Corners Sharks, along with the Berkeley Hills Barracudas from Duluth.
For Susan Brooks, Peachtree Station's head coach, there is no better way to spend Thursday nights in the summer than when the people of the community draw her back to the pool year after year.
"If I didn't love y'all, I wouldn't keep doing this," Brooks said as she prepared for her 20th swim team season.
Brooks was not alone in her sentiments, which echoed across teams and generations in Peachtree Corners. Many swimmers now in high school recalled fond memories of starting swim team in their early elementary school days. Swimmers evolve and grow, becoming junior coaches and mentors to their peers. Some even become head coaches.
"I'm looking forward to bringing the experience and enthusiasm that helped me stick with swim team all these years," said Colton Kryski, who started swimming with the Rapid Barracudas about 14 years ago. He is now entering his inaugural season as the team's head coach. "I hope to leave something behind that will stay past my years as coach."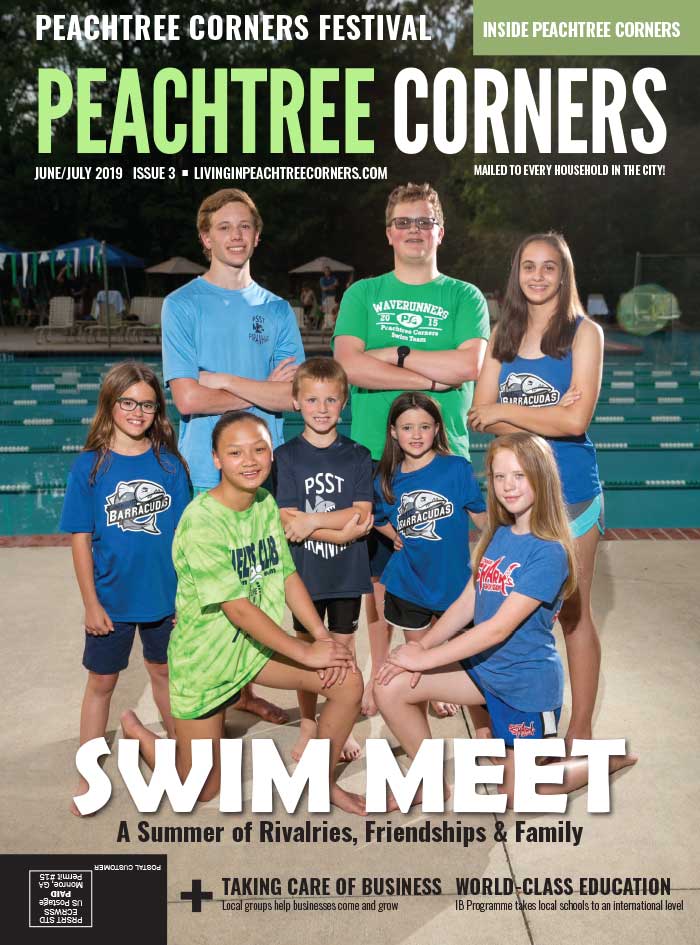 Friendly competition
Spalding Corners has recently dominated the swimming landscape in Peachtree Corners: Over the last six seasons, the team has amassed a 36-0 record under co-coaches Willie Hildebrand and Kailyn Dunn.
But for many in the area, even the coaches, the sport is more about personal bests and camaraderie. It's made possible, in part, because the neighborhoods are so close together geographically, with five of the division's six teams sharing a ZIP code.
"The rivalries are more for the kids," said Jessica Sapough, the registrar for the Peachtree Corners WaveRunners. "Peachtree Corners is like a small town, so you have a meet with 350 kids, but all the kids go to the same school or are friends with the kids they're swimming against."
Coaches said their top priorities for swimmers were to see improvement in the pool and in the kids' confidence. Nothing, they said, beats the joy of watching young swimmers sharpen their strokes, or the celebration of a relay team that crushed its record.
"It's just as good to watch the 4- and 5-year-old make it across the pool for the first time as it is to watch a kid going off on a college scholarship and Olympic trials," Sapough said.
Aidan Rickaby, Peachtree Station Piranhas Mock Swim Meet at the Riverfield Swimming pool Friday May 17, 2019, in Peachtree Corners, Ga. (JASON GETZ/Getz Images)

Peachtree Station coach Susan Brooks Mock Swim Meet at the Riverfield Swimming pool Friday May 17, 2019, in Peachtree Corners, Ga. (JASON GETZ/Getz Images)

Emma Fass, Jones Bridge/River Station Rapid Barracudas Mock Swim Meet at the Riverfield Swimming pool Friday May 17, 2019, in Peachtree Corners, Ga. This is for the June/July issue of Peachtree Corners Magazine. (JASON GETZ/Getz Images)
Community wide
Swim season is more than a series of summer meets; planning for the teams starts as early as January, long before people are even thinking about getting in the water, and Gwinnett Swim League requires more volunteers than many others.
"It doesn't work without the parent volunteers," said Melanie Willenborg, team manager for the Fields Club. "They're the key element to make the whole team experience flow: the starter, the timers, bullpen volunteers and so much more."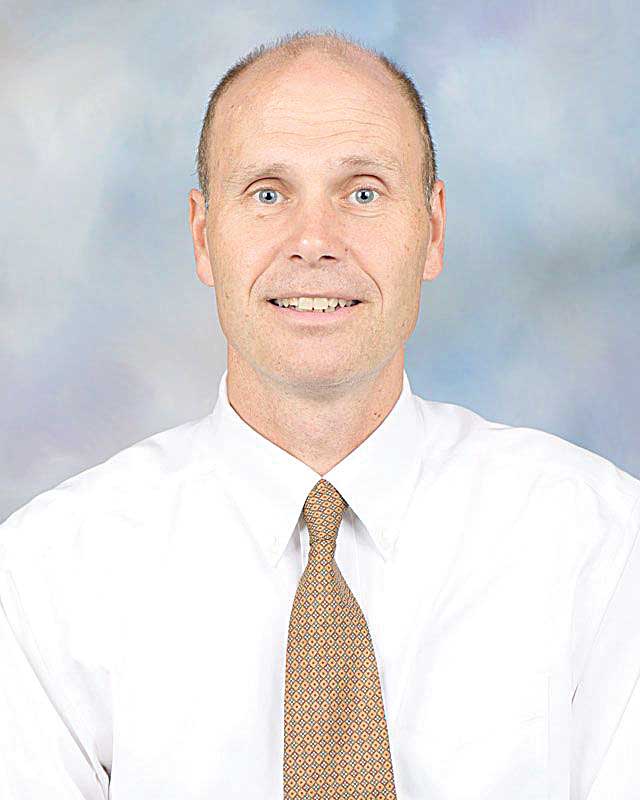 Jason Erb, head coach of the Field Club and Lower School Principal at Wesleyan School, said he would love to see the former swim team parents come back and be involved. Even though their kids are grown, he hoped they might like to volunteer again and reinvest in the community where they have fond family memories.
And for new families, the swim season can be a valuable way to quickly plug into the community. Come summer, it's often a safe bet that neighbors with kids will be at a meet on a Thursday night. Those nights often give way to a common bond among families as they cheer on each other's kids, summer after summer.
"It's like a giant tailgate party for kids," Sapough said. "They're eating candy and sitting on towels hanging out and doing their thing, and then they go swim. What's not to like?"
Character building
Parents and coaches alike see swim team as one of the most valuable ways for children to spend their summers. Not only are the kids learning a skill that could prove life-saving, they're getting exercise, hanging out with kids of all ages, contributing to a team and developing the talents that can improve their performances.
"Our mission is to build community and character through competitive swimming," said Erb, adding that he focuses on resilience and overcoming hurdles through hard work and self-improvement.
Those lessons go beyond the pool, but so does the talk about sportsmanship and swimming etiquette.
"We encourage our swimmers to stay on the pool deck until all relays are finished and stay in the water until the race is over and shake hands afterward," said Spalding Corners co-coach Dunn.
As the swimmers age through the program, there are also opportunities for them to mentor the younger kids and become junior coaches, offering new ways to grow and be challenged.
"We want to make every kid feel important," Hildebrand said. "We want to make the pool a second home to them. The swimming will go, but it's the memories of having fun that will go beyond."
Fun for the whole family
Unlike most youth sports, age and gender matter only so much.
"Swim team is an equalizer because a 5- or 6-year-old can earn just as many points for a team as an 18-year-old about to go D-1," said Kryski. "It's a good environment for the older kids to set a good example for the younger ones and push them to be better."
For year-round swimmers, the summer league is a chance to cut loose while staying in shape. But for many families, swim team is about participating in a sport that celebrates individual and group efforts — while adding in the fun of obstacle courses, greased watermelons, parent relays and occasional pie-ings of the coaches.
"It's great to win," Brooks said, "but it's more fun to enjoy the spirit of the team and the cheers." ■
(Photos by JASON GETZ/Getz Images)
Correction: The print edition had Swimmer Profile for Emma Fass in correctly noted as Emma Sass. We apologize for the error.
Veterans Day Service Monday at Peachtree Corners Veterans Monument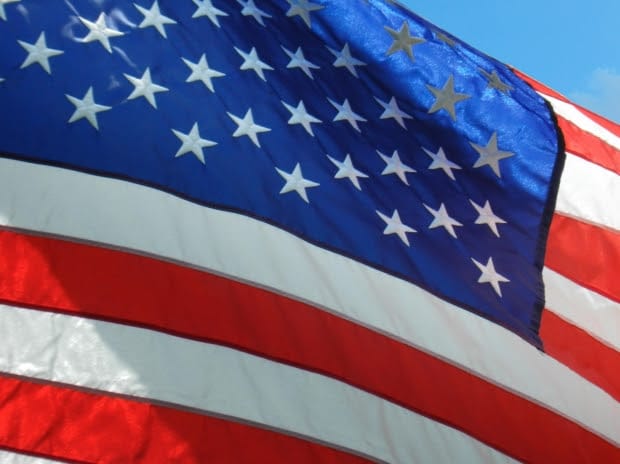 Every year, Veterans Day gives us a chance to pause and honor the sacrifices, courage and patriotism of the men and women who have worn the military uniform. Peachtree Corners residents will have an opportunity to honor its own on Monday, November 11 at the Veterans Monument located on the Town Green at the Peachtree Corners Town Center (5200 Town Center Boulevard, Peachtree Corners, GA 30092).
The 45-minute ceremony will begin at 11:00 a.m. and will include music by the Norcross High School Band and A Capella Chorus, posting of colors by Norcross High School JROTC and guest speakers. Film actor Daryl Keith Johnson will recite an article titled, "A French Soldier's Impression of Americans." The ceremony will conclude with taps to honor all veterans and active service members who have died in the past year and retirement of colors.
There will be seating for about 200 people and golf carts available for those who need assistance getting to the monument.
Please arrive by 10:45 a.m. so we can start precisely at 11:00.
For information about the Veterans Monument, please visit http://www.ptcvets.net.
Bob Ballagh
Executive Director
PTC Veterans Monument Assoc.
The Story Behind the Making of the City's Veterans Monument [Video]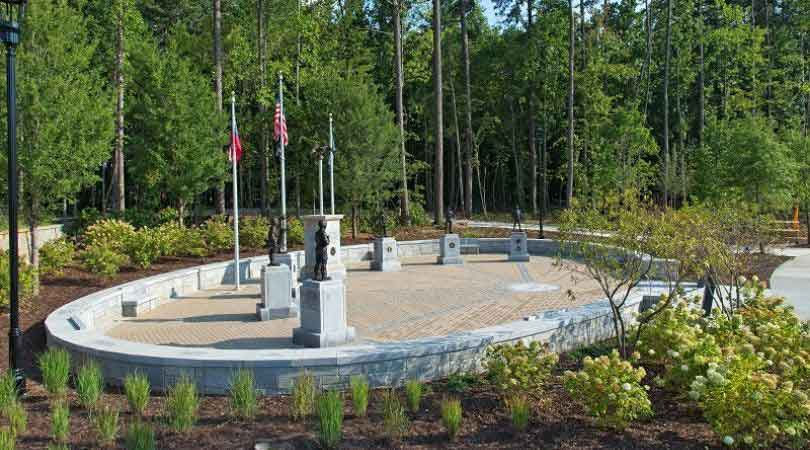 Have you visited the Peachtree Corners Veterans Monument on the city's Town Green?
Do you know the story behind the efforts to build a monument to recognize all of the men and women who have served or are serving our country?
Take time to watch this video which chronicles the history of the monument that took four years and countless hours by a group of very dedicated volunteers to complete.
Howell Upchurch, a PTC resident and videographer, has recreated this extraordinary story in a 39-minute video.
Winter Cornhole League Registration Starting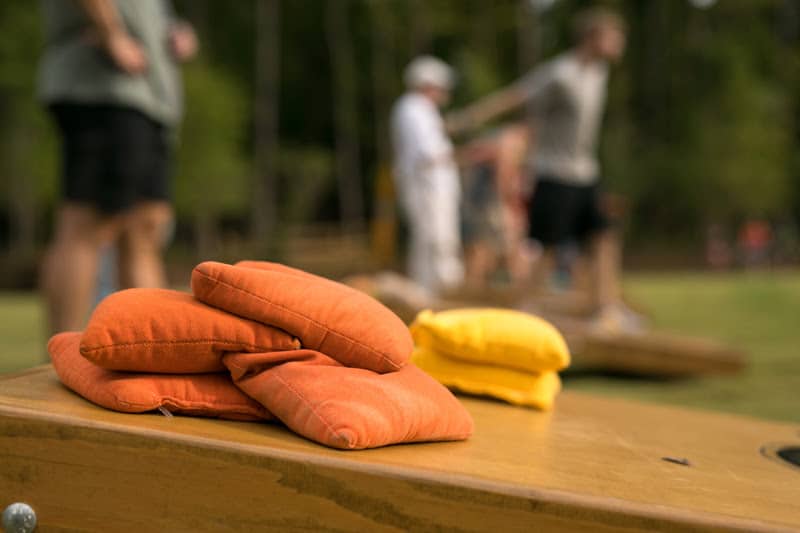 Join us for our 7 week outdoor winter cornhole league in Peachtree Corners Town Center on Wednesday nights!

Season begins on Thursday, January 9, but you must be registered by Monday, December 30!
Play times are 6:45, 7:30, and 8:15pm. *Times may change due to registration numbers.*
All teams play a best of three series against an opponent at their same skill level.

All teams participate in playoffs and qualifying teams represent their location at the CornholeATL City Cornament!

We hope to see you out there tossing bags!
Click here to register and for more information:
Questions? Email Marjie Foley at info@cornholeatl.com or call 404-771-1010.