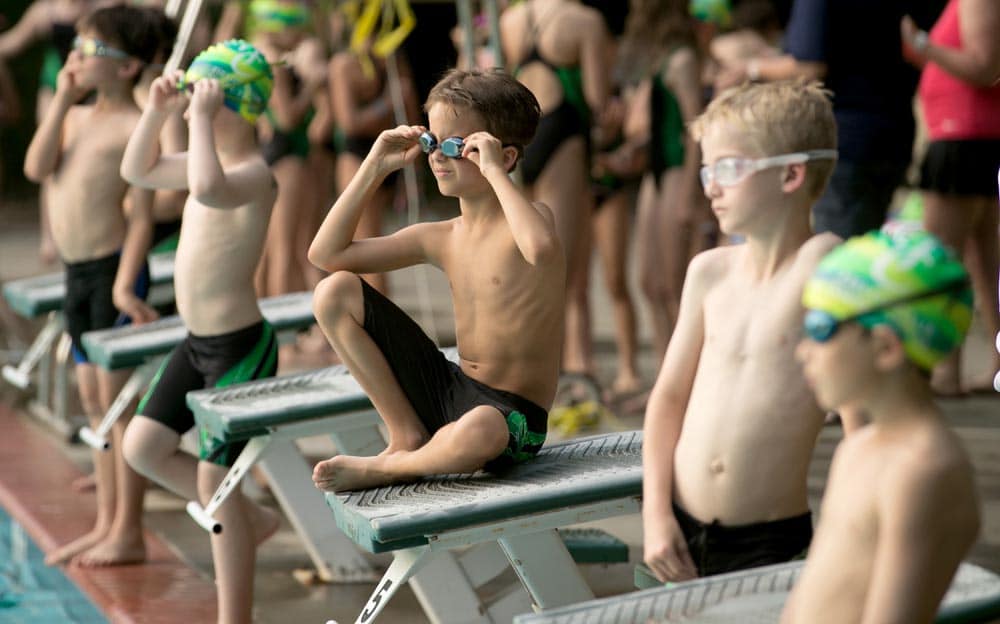 A Summer of Rivalries, Friendships & Family
The start of summer can be marked by a handful of familiar sounds: water splashing, kids squealing from the chilly temperatures, coaches' whistles, parents hustling and that infamous heat-opening honk. Yes, it's time for summer swim team.
Peachtree Corners is fielding five teams, together including hundreds of swimmers, for the Gwinnett Swim League's competitive — but still fun — Western Division.
Bragging rights, along with a sportsmanship award and invitations to the county meet, are on the line for the Fields Club, the Rapid Barracudas, the Peachtree Corners WaveRunners, Peachtree Station Piranhas and Spalding Corners Sharks, along with the Berkeley Hills Barracudas from Duluth.
For Susan Brooks, Peachtree Station's head coach, there is no better way to spend Thursday nights in the summer than when the people of the community draw her back to the pool year after year.
"If I didn't love y'all, I wouldn't keep doing this," Brooks said as she prepared for her 20th swim team season.
Brooks was not alone in her sentiments, which echoed across teams and generations in Peachtree Corners. Many swimmers now in high school recalled fond memories of starting swim team in their early elementary school days. Swimmers evolve and grow, becoming junior coaches and mentors to their peers. Some even become head coaches.
"I'm looking forward to bringing the experience and enthusiasm that helped me stick with swim team all these years," said Colton Kryski, who started swimming with the Rapid Barracudas about 14 years ago. He is now entering his inaugural season as the team's head coach. "I hope to leave something behind that will stay past my years as coach."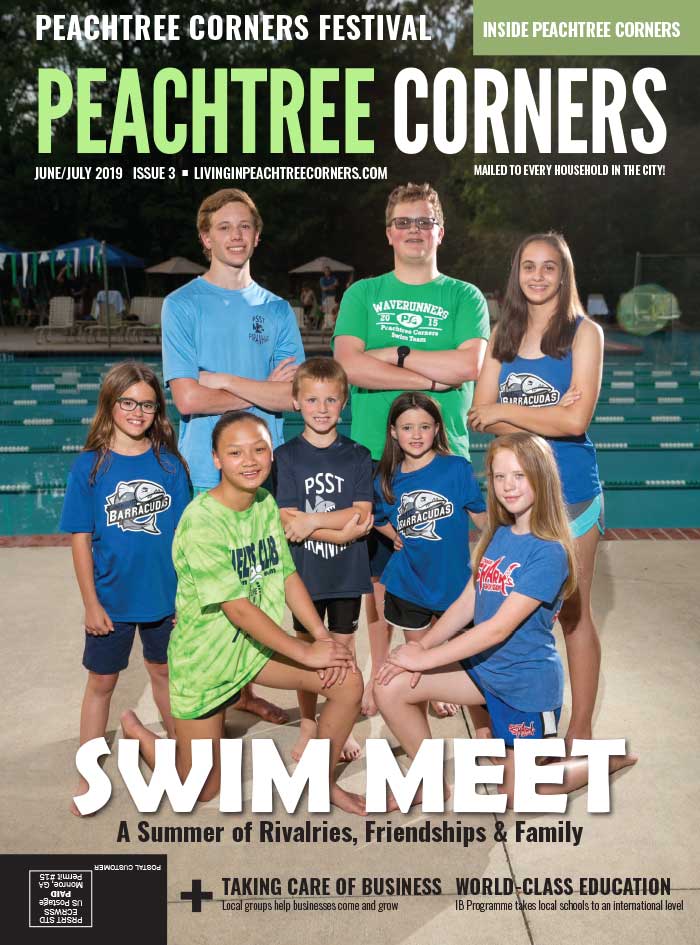 Friendly competition
Spalding Corners has recently dominated the swimming landscape in Peachtree Corners: Over the last six seasons, the team has amassed a 36-0 record under co-coaches Willie Hildebrand and Kailyn Dunn.
But for many in the area, even the coaches, the sport is more about personal bests and camaraderie. It's made possible, in part, because the neighborhoods are so close together geographically, with five of the division's six teams sharing a ZIP code.
"The rivalries are more for the kids," said Jessica Sapough, the registrar for the Peachtree Corners WaveRunners. "Peachtree Corners is like a small town, so you have a meet with 350 kids, but all the kids go to the same school or are friends with the kids they're swimming against."
Coaches said their top priorities for swimmers were to see improvement in the pool and in the kids' confidence. Nothing, they said, beats the joy of watching young swimmers sharpen their strokes, or the celebration of a relay team that crushed its record.
"It's just as good to watch the 4- and 5-year-old make it across the pool for the first time as it is to watch a kid going off on a college scholarship and Olympic trials," Sapough said.
Aidan Rickaby, Peachtree Station Piranhas Mock Swim Meet at the Riverfield Swimming pool Friday May 17, 2019, in Peachtree Corners, Ga. (JASON GETZ/Getz Images)

Peachtree Station coach Susan Brooks Mock Swim Meet at the Riverfield Swimming pool Friday May 17, 2019, in Peachtree Corners, Ga. (JASON GETZ/Getz Images)

Emma Fass, Jones Bridge/River Station Rapid Barracudas Mock Swim Meet at the Riverfield Swimming pool Friday May 17, 2019, in Peachtree Corners, Ga. This is for the June/July issue of Peachtree Corners Magazine. (JASON GETZ/Getz Images)
Community wide
Swim season is more than a series of summer meets; planning for the teams starts as early as January, long before people are even thinking about getting in the water, and Gwinnett Swim League requires more volunteers than many others.
"It doesn't work without the parent volunteers," said Melanie Willenborg, team manager for the Fields Club. "They're the key element to make the whole team experience flow: the starter, the timers, bullpen volunteers and so much more."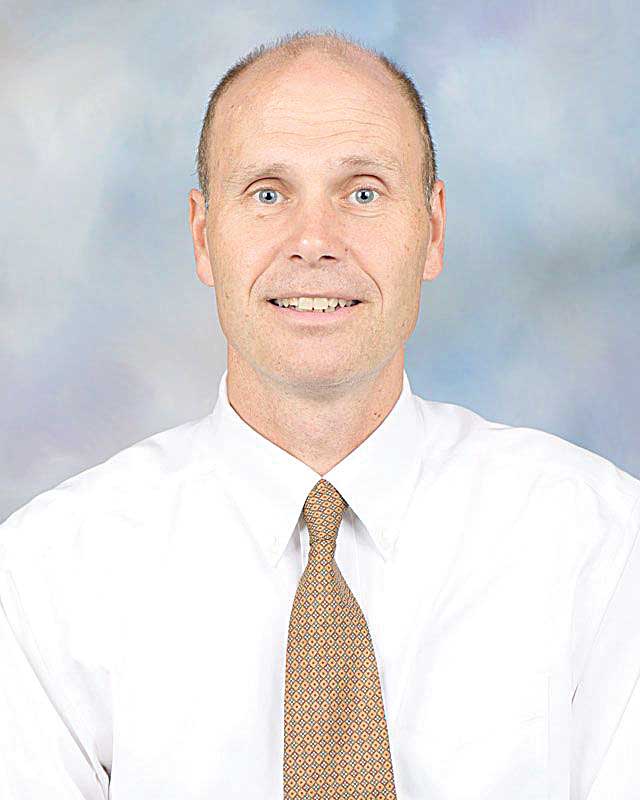 Jason Erb, head coach of the Field Club and Lower School Principal at Wesleyan School, said he would love to see the former swim team parents come back and be involved. Even though their kids are grown, he hoped they might like to volunteer again and reinvest in the community where they have fond family memories.
And for new families, the swim season can be a valuable way to quickly plug into the community. Come summer, it's often a safe bet that neighbors with kids will be at a meet on a Thursday night. Those nights often give way to a common bond among families as they cheer on each other's kids, summer after summer.
"It's like a giant tailgate party for kids," Sapough said. "They're eating candy and sitting on towels hanging out and doing their thing, and then they go swim. What's not to like?"
Character building
Parents and coaches alike see swim team as one of the most valuable ways for children to spend their summers. Not only are the kids learning a skill that could prove life-saving, they're getting exercise, hanging out with kids of all ages, contributing to a team and developing the talents that can improve their performances.
"Our mission is to build community and character through competitive swimming," said Erb, adding that he focuses on resilience and overcoming hurdles through hard work and self-improvement.
Those lessons go beyond the pool, but so does the talk about sportsmanship and swimming etiquette.
"We encourage our swimmers to stay on the pool deck until all relays are finished and stay in the water until the race is over and shake hands afterward," said Spalding Corners co-coach Dunn.
As the swimmers age through the program, there are also opportunities for them to mentor the younger kids and become junior coaches, offering new ways to grow and be challenged.
"We want to make every kid feel important," Hildebrand said. "We want to make the pool a second home to them. The swimming will go, but it's the memories of having fun that will go beyond."
Fun for the whole family
Unlike most youth sports, age and gender matter only so much.
"Swim team is an equalizer because a 5- or 6-year-old can earn just as many points for a team as an 18-year-old about to go D-1," said Kryski. "It's a good environment for the older kids to set a good example for the younger ones and push them to be better."
For year-round swimmers, the summer league is a chance to cut loose while staying in shape. But for many families, swim team is about participating in a sport that celebrates individual and group efforts — while adding in the fun of obstacle courses, greased watermelons, parent relays and occasional pie-ings of the coaches.
"It's great to win," Brooks said, "but it's more fun to enjoy the spirit of the team and the cheers." ■
(Photos by JASON GETZ/Getz Images)
Correction: The print edition had Swimmer Profile for Emma Fass in correctly noted as Emma Sass. We apologize for the error.
City Releases Special Memorial Day Tribute Video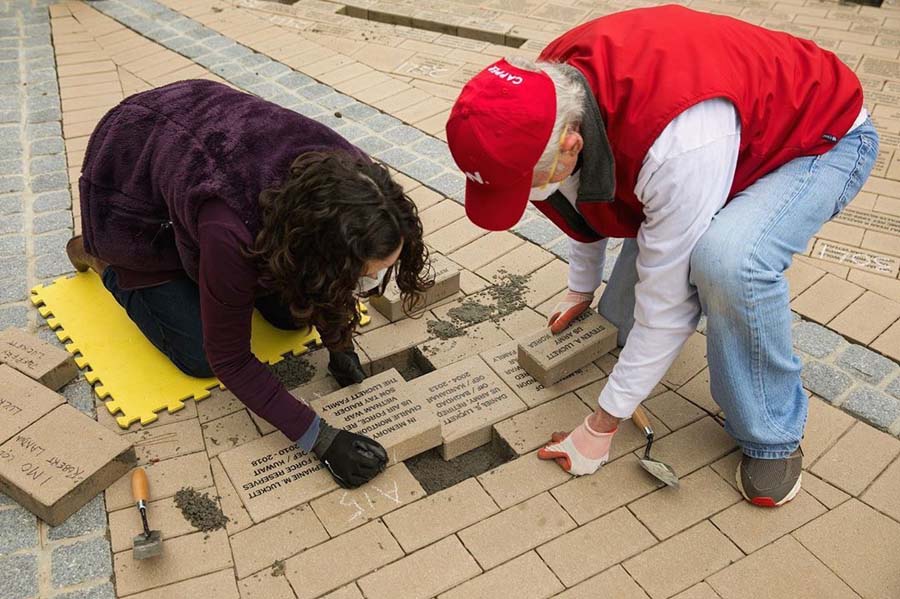 Due to the coronavirus pandemic, the City of Peachtree Corners and the Peachtree Corners Veterans Monument Association will commemorate America's fallen soldiers this Memorial Day with a special video tribute.
The special video features comments by Mayor Mike Mason and Retired Army Col. Bob Ballagh, a wreath laying by Councilmember Alex Wright, volunteers installing 48 new pavers and concludes with the traditional raising of the flags to full staff at noon.
Please use this link (or see the embedded video below) to view the city's video tribute as we remember the men and women who died while serving our country.  
The PCVMA would like to thank all who were involved in the making of this year's video:
Mayor Mike Mason, a veteran of the U.S. Navy
PCVMA Master of Ceremonies, Retired Army Col. Bob Ballagh
Councilmember Alex Wright, a veteran of the U.S. Navy
PCVMA Vice President, Retired Army Reserves Col. Doug Heckman
PCVMA Committee Member and Retired Navy Commander Tiffany Grave de Peralta
Assisting with flag raising PCVMA volunteer David "Doc" Hammer
Simpsonwood United Methodist Church Rev. John Purington
Bugler, Wesleyan Band Director Jeff Foster
Videographer Howell Upchurch, a veteran of the U.S. Air Force
Professional Photographer Jason Getz, a Peachtree Corners resident
And the volunteers who installed the 48 new brick pavers
Gwinnett Accepting Cares Act Grants Applications For Covid-19 Programs For The Needy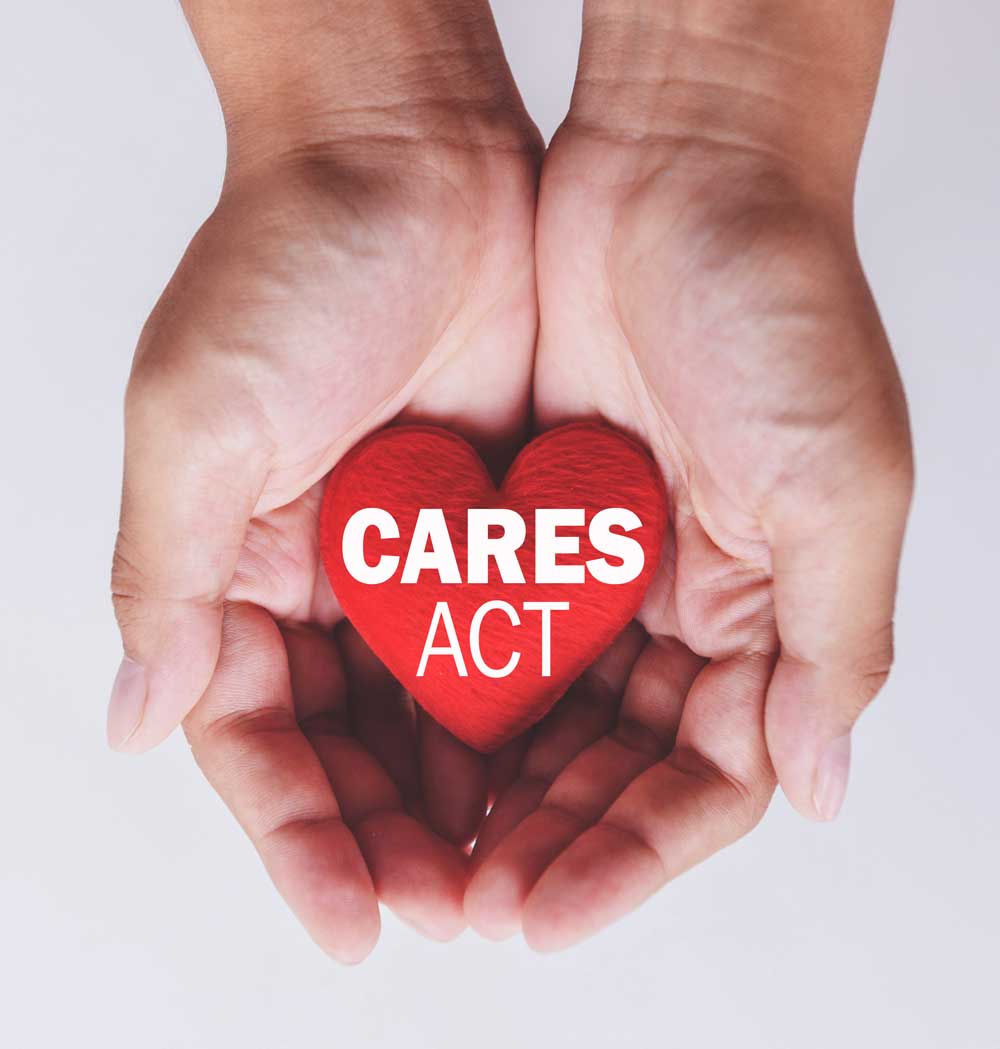 Gwinnett County is accepting applications from nonprofit and faith-based partners for round one of its federal CARES Act grant funding to serve Gwinnett residents most in need because of COVID-19.
All applications must be submitted electronically to the Community Development Program by June 4 for consideration.
Funding allocations will be made to qualifying nonprofit agencies providing eligible services in Gwinnett County. Applicants must be registered to conduct business in the state of Georgia and be designated as a 501(c)(3) organization.
The Gwinnett County Community Development Program will be hosting a Gwinnett COVID-19 Funding Webinar Friday at 11 a.m. The meeting can be accessed by computer, tablet or smartphone at global.gotomeeting.com/join/994133205 or by phone at 571.317.3112. The access code is 994-133-205.
CARES Act grant funds are reimbursable, so applicants must have the capacity and cash-flow to cover eligible costs. The County encourages collaborative submissions – especially those that use a strategic approach to address critical needs, such as emergency food assistance, housing and emergency shelter, childcare, transportation, and healthcare services.
Applicants will need to fill out the COVID-19 Statement of Need application at www.GwinnettCounty.com. The application can be found under Top Stories from the home page as well as under COVID-19 Resources for Nonprofits on the Department of Financial Services' Grants webpage.
The $2 trillion Coronavirus Aid, Relief, and Economic Security Act passed in March is intended to provide direct economic assistance for American workers, families, and small businesses, and to preserve jobs for industries. Gwinnett County manages CARES Act funding locally.
For more information, call the Community Development Program at 678-518-6008 or email gchcd@gwinnettcounty.com.
Gwinnett Public Library Joins County Summer Meals Program For Kids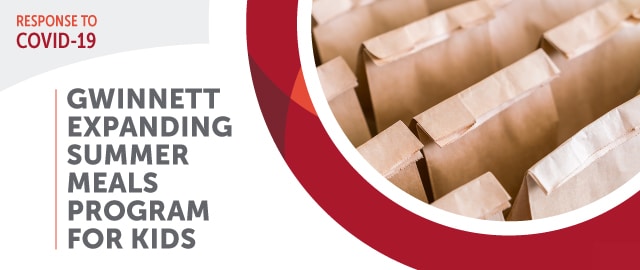 Gwinnett County and Gwinnett County Public Library are collaborating to provide summer meals at two library branches for youngsters needing food as a result of the COVID-19 pandemic.
"We appreciate the library system partnering with us to help children in need during this difficult time," said Gwinnett Board of Commissioners Chairman Charlotte Nash. "The library system's participation allows us to reach more families and hopefully ease their burden a little bit."
With the library branches, Gwinnett now has 20 locations countywide where children 18 years old and younger can pick up free grab-and-go breakfasts and lunches. Parents can pick up nutritious meals for their children at the locations to take home or the children can pick up their own meals. The meals, which consist of things like sandwiches and wraps, meet USDA guidelines.
"Libraries are more than just places for books now," said Charles Pace, executive director for the Gwinnett County Public Library. "With educational programs, job training seminars, lectures and now summer feeding programs that we offer, Gwinnett County Public Library strives to be an essential partner with the people we serve."
Locations were selected based on school clusters with 50 percent free-and-reduced-lunch student populations. Participating library branches are the Lawrenceville Branch and Snellville Branch of the Gwinnett Public Library starting Wednesday, May 27.
The County program, part of the Summer Food Service Program offered through the U.S. Department of Agriculture, is being sponsored by the nonprofit Georgia Nutritional Services Inc., which will provide the vendor for the meals. Funding for the program comes from the USDA.
Registration is not required. Meals can be picked up between 11 a.m. and 1 p.m. while supplies last at:
The County's Summer Meals program complements a summertime meals program for students offered by Gwinnett County Public Schools. Meals are also available for adults with disabilities. The school district will ramp up its Seamless Summer feeding program for children June 8 through June 26, and will provide school locations once they are finalized.
For more information, visit www.GwinnettSummerMeals.com or call 770-822-8840.