The Sky Is the Limit for Five Norcross High School Grads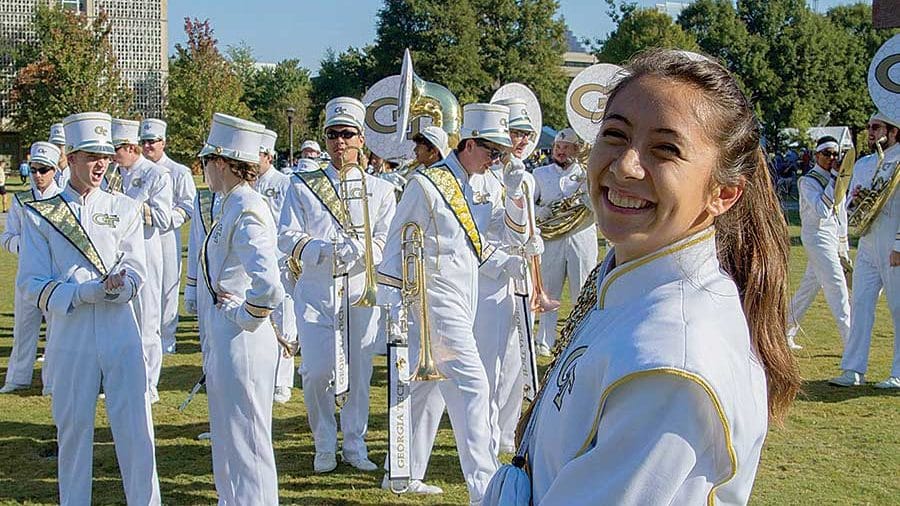 How Five Former Students Found Inspiration and Memories From the School's Band Program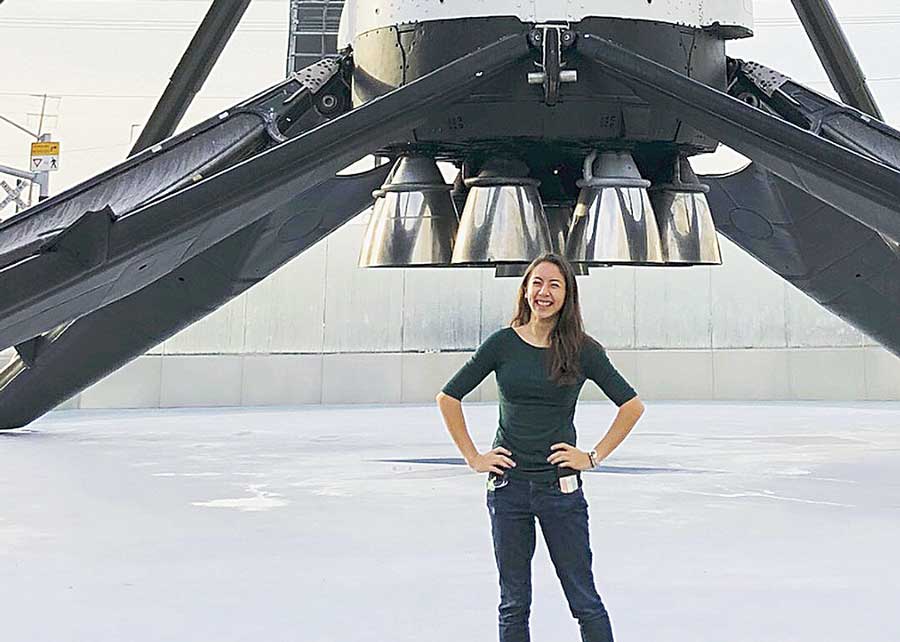 Dawn Andrews, class of 2014
Drum Major at Georgia Tech
Norcross's Band program was a huge part of her high school experience, according to Dawn Andrews. "From marching band to jazz band to symphonic band to pit orchestra, I wanted to do it all. And I'm so glad I did!," she said. "It gave me lifelong friends, unique experiences, and it kept me busy doing something that I love."
Dawn's played piano, flute and piccolo, and she was a drum major at NHS. Her favorite memory is "conducting "We Are the Champions" in the Georgia Dome after our football team won the State Championships in 2012 — and we did it again in 2013!"
She noted that band also gave her opportunities for leadership and taught her how to be a good representative; she believes that has carried forward into all the communities that she is a part of now.
After graduating from Norcross in 2014, Dawn went on to major in Aerospace Engineering at Georgia Tech. "During my undergraduate years, I joined the band and was drum major from 2015 through 2018. Just like in high school, band became one of the most special parts of my life," she said, "and I'm so grateful to the Georgia Tech Marching Band for all the friends, memories and opportunities that it gave me — more than I ever thought possible."
Dawn is currently working on her master's degree in Aerospace Engineering from Georgia Tech. She's planning to graduate in December and move to Los Angeles in 2020 to start a career with SpaceX as a Design Engineer. "Instead of conducting bands, I build rockets now," Dawn said. "But most importantly, I'm still keeping myself busy doing something that I love!" ■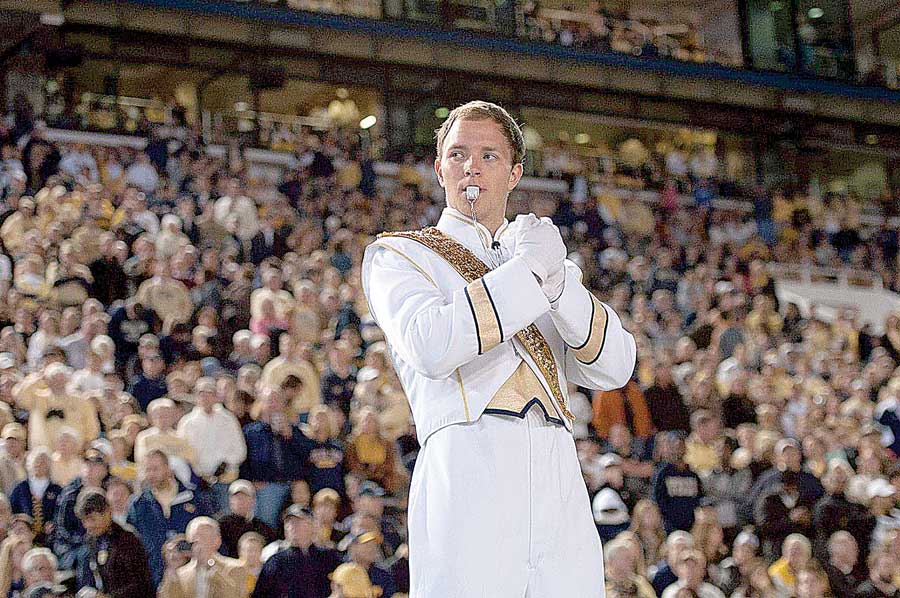 Parker Buntin, class of 2012
Drum Major at Georgia Tech
Parker Buntin just completed his Masters in Materials Science and Engineering at Massachusetts Institute of Technology following an undergraduate degree in the same field at Georgia Tech. During his college and post-graduate career, Parker worked in Texas, England and California and is about to move back to California to work at Virgin Orbit.
Parker was actively involved in band throughout his time at both NHS and Georgia Tech. At Norcross, he played trumpet in the marching band, wind symphony, jazz band and brass ensemble. He continued playing trumpet at Georgia Tech in the orchestra, symphonic band, jazz band, new music ensemble and marching band. Parker was also drum major in 2011 at Norcross and from 2013 to 2016 at Georgia Tech.
He said his favorite memories from the band were traveling, whether for district and all-state bands at Norcross, for football games at Georgia Tech or for any other opportunity to get out into the world with the band. Two particularly memorable trips were the Orange Bowl trip in December, 2014 and the Dublin, Ireland trip in 2016.
According to Parker, his experiences in band at NHS and Georgia Tech left him with strong friendships and lasting memories, and he's thankful for them. He hopes the students in the band community continue to work hard and enjoy their time in band, because the excellence of the program is something special that they will remember long after graduation. ■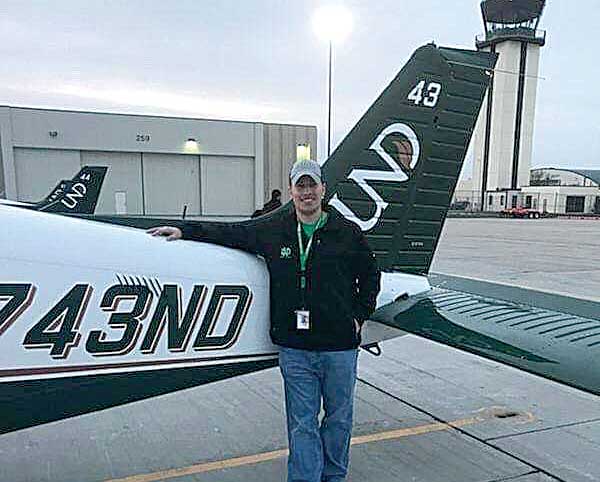 Taylor Kay, class of 2012
During Taylor Kay's time at Norcross High School, he participated in the NHS Wind Symphony, marching band, jazz band and the Gwinnett County Youth Symphony. After graduating from NHS, Taylor attended Georgia State where music earned him scholarships from the School of Music. He earned a spot in the GSU Marching Band where he performed in the 2012 Presidential Inaugural Parade in Washington, D.C. and the 2014 88th Annual Thanksgiving Day Parade. Taylor also played in the GSU Wind Orchestra for two years.
In 2016, Taylor transferred to the University of North Dakota in Grand Forks, N.D. where he now majors in Aeronautical Sciences — Commercial Aviation. He is currently a commercial pilot working on his Airline Transport Pilot ratings, and he'll flight instruct for the University before moving on as a first officer for SkyWest Airlines. Ultimately, Taylor hopes to return home to Atlanta and fly for Delta Airlines. ■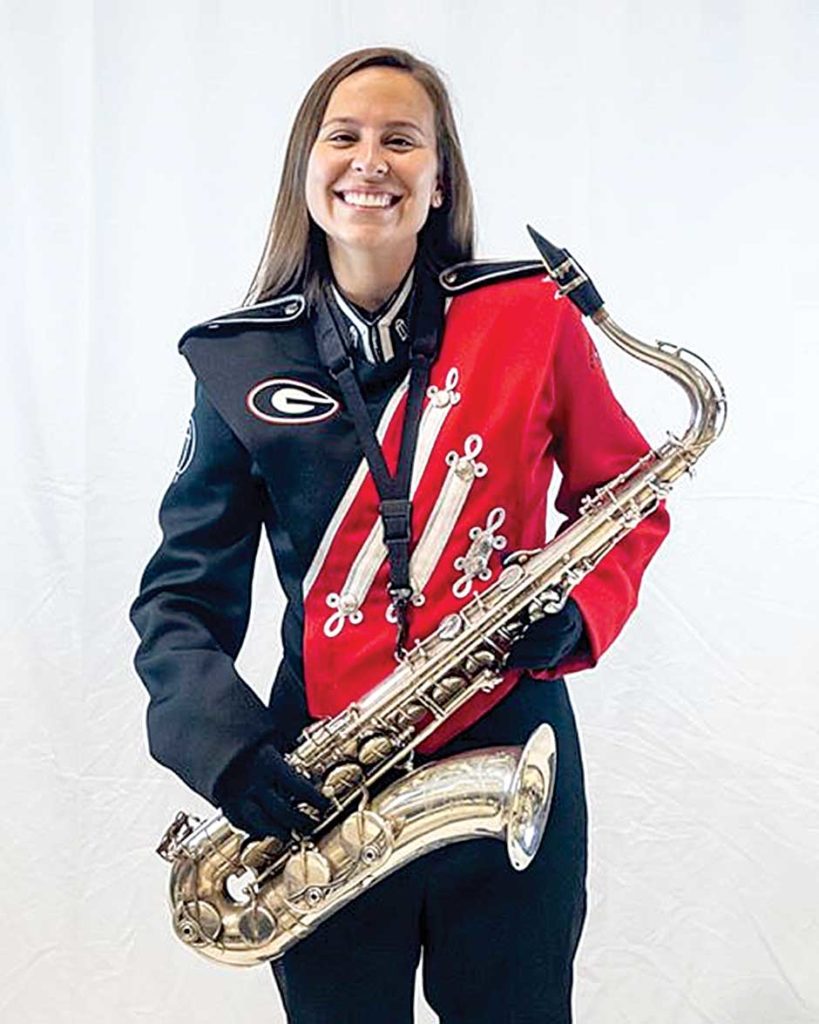 Kate Tabeling, class of 2016
Drum Major at UGA
Throughout her years in band, Kate Tabeling has gone from a drum major in high school, a section leader in college to a drum major in college. Due to UGA's football achievements, she has been able to travel cross country to march at the Rosebowl and play at the National Championship.
"My past seven years in marching band have shaped who I am as a person and a leader," Kate said. "I had to lead groups both large and small in rehearsals, teach students how to march, plan rehearsals, communicate with directors and students and so much more."
She added that each of the tasks taught her different ways to organize, communicate and inspire. "When leading the Redcoat Band next season, I'll apply all that I've learned from my freshman year of high school and continue to grow during my final season. ■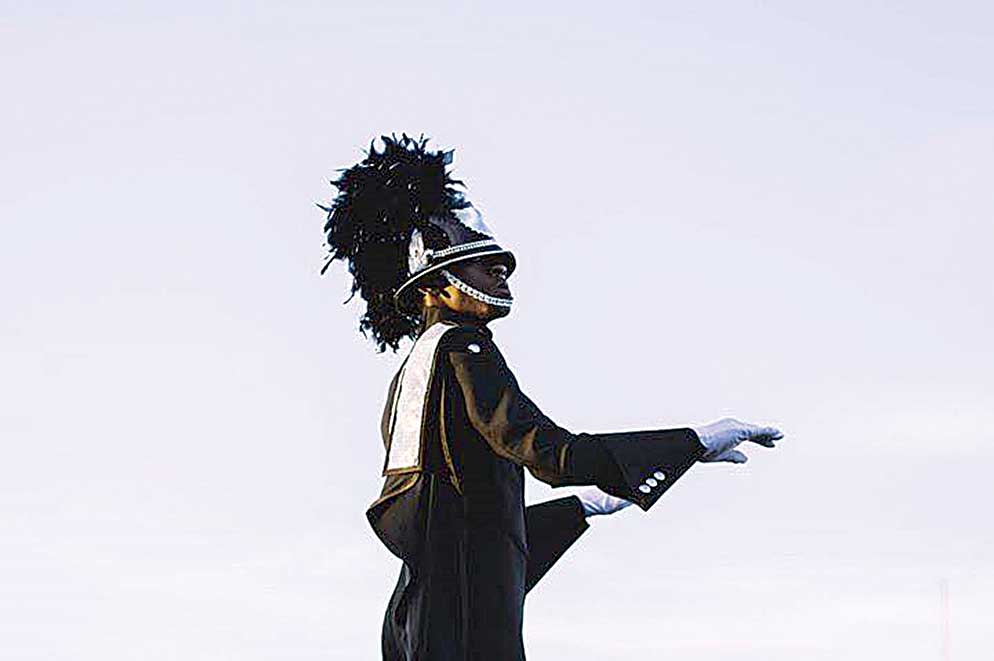 Beavan Zulu, class of 2017
Drum Major at Georgia State, Conductor with Phantom Regiment
"I wouldn't be the person I am today if it weren't for band," Beavan Zulu said. "Through band, I learned many lessons on patience, team work and perseverance." He said that band also helped to make him a leader. Without it, "I wouldn't know how to manage my time or efficiently maximize the time I have to reap the greatest benefits. I wouldn't know that for a group to follow a leader, the leader first has to make personal connections with those he's leading. I wouldn't know that leadership carries on even when off duty."
Beaven sums it up with, "I wouldn't be half the leader or the person that I am today without the invaluable experiences I've acquired through band." ■
Nine Wesleyan Seniors Honored by National Merit Scholarship Corporation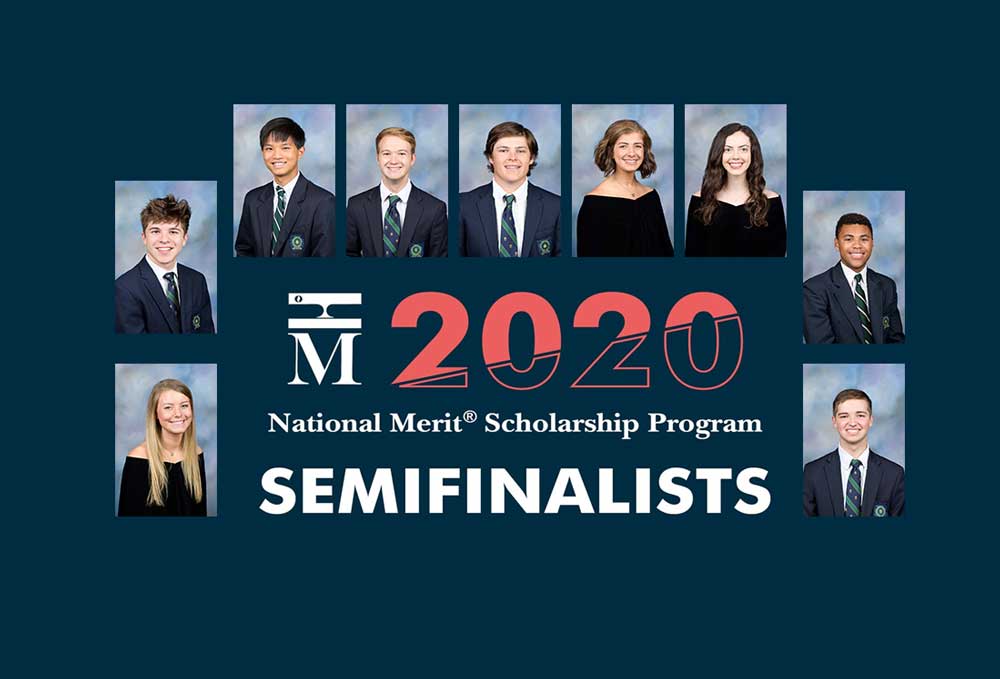 Wesleyan School is pleased to announce that the National Merit Scholarship Corporation has recognized nine Wesleyan seniors.
Meredith Mangum, Braden Thorne, and Andy Yang were named National Merit Semifinalists, an honor that only 1% of seniors (approximately 16,000 total) nationwide receive based on their PSAT scores. These students will now submit essays in the hopes of becoming finalists and earning scholarship money. The finalists will be announced in February 2020.
In addition, six Wesleyan seniors were named National Merit Commended Students. Approximately 2% of seniors nationwide receive this recognition. Wesleyan's Commended Students are Isaiah Erb, Lindsey Mains, Adam Rogers, Jacob Walton, Abby Weatherly, and Holden Wilder.
Wesleyan School is a Christian, independent K-12 college preparatory school located in Peachtree Corners, Georgia. At the start of the 2019-2020 school year, Wesleyan enrolled 1,179 students from throughout the metropolitan Atlanta area. To learn more about the school, visit www.wesleyanschool.org.
North Metro Academy of Performing Arts Students Celebrate Hispanic Heritage Month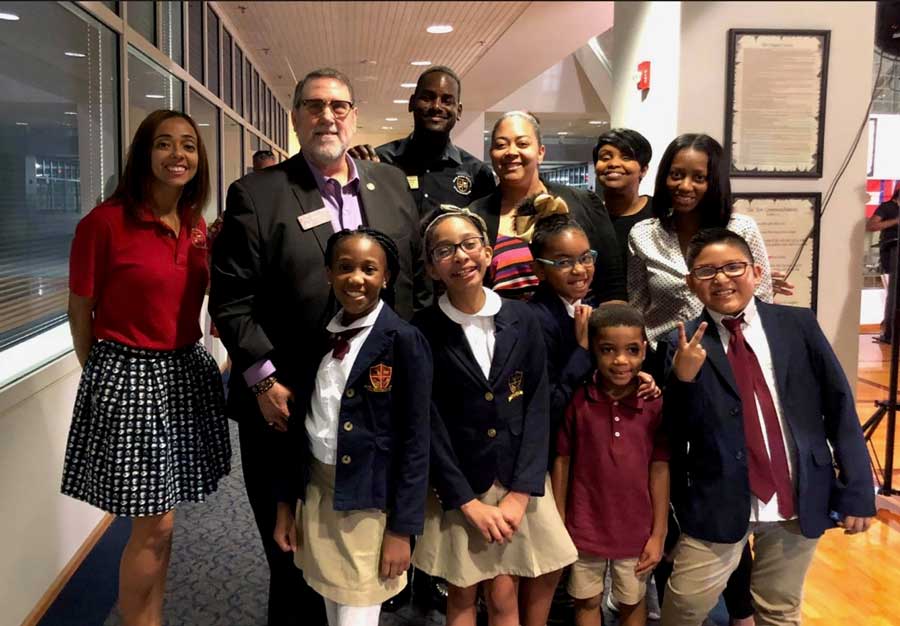 Some students from the North Metro Academy of Performing Arts in Norcross took to the stage recently to celebrate Hispanic Heritage Month. The 4th and 5th grade students sang and performed for nearly 100 people at the 2019 Gwinnett County Hispanic Heritage Month Recognition and Reception. The annual event recognizes and honors the contributions of the county's Latino community and is in line with north metro Atlanta's focus on inclusion and celebration of diversity.
North Metro Academy of Performing Arts Diversity also embraces diversity. This year, the number of Hispanic students who enrolled at the school has doubled, and students at the school have learned about several different Hispanic cultures, their differences, their similarities and how to respect and honor them all.
Find out more at northmetroacademy.org.
Greater Atlanta Christian Students Earn National Merit Scholarship Recognition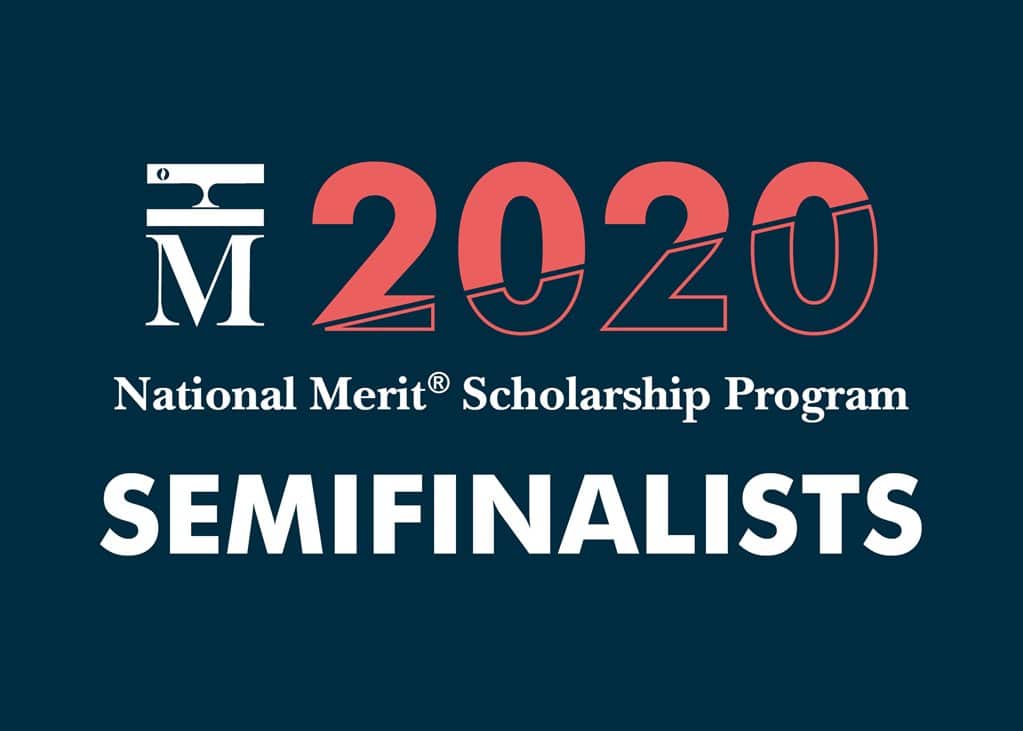 Greater Atlanta Christian School (GAC) located in Norcross, announced senior Nicolas Veltmaat, of Duluth, was named as a National Merit Semifinalist in the 2020 National Merit Scholarship Competition. Mr. Veltmaat has been named among approximately 16,000 Semifinalists in the 65th annual National Merit Scholarship Program.
Semifinalists are selected from about 1.6 million high school students who took the 2018 Preliminary SAT/National Merit Scholarship Qualifying Test (PSAT/NMSQT) during their junior year. These semifinalists are competing for 7,600 National Merit Scholarships worth more than $31 million. Those scholarships will be announced in the spring of 2020.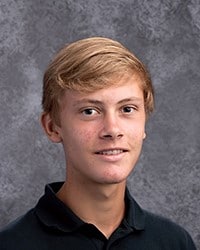 Nicolas is a 4-year Varsity soccer athlete and plans to pursue a career in biomedical engineering. He reports that his favorite subjects in school have consistently been math and science. "I contribute my success on the exam to my GAC school courses, which helped me to expand my knowledge and develop my problem-solving skills," he said.
GAC also had four of its seniors named as National Merit Commended Scholars:
Kaitlyn Williams, of Peachtree Corners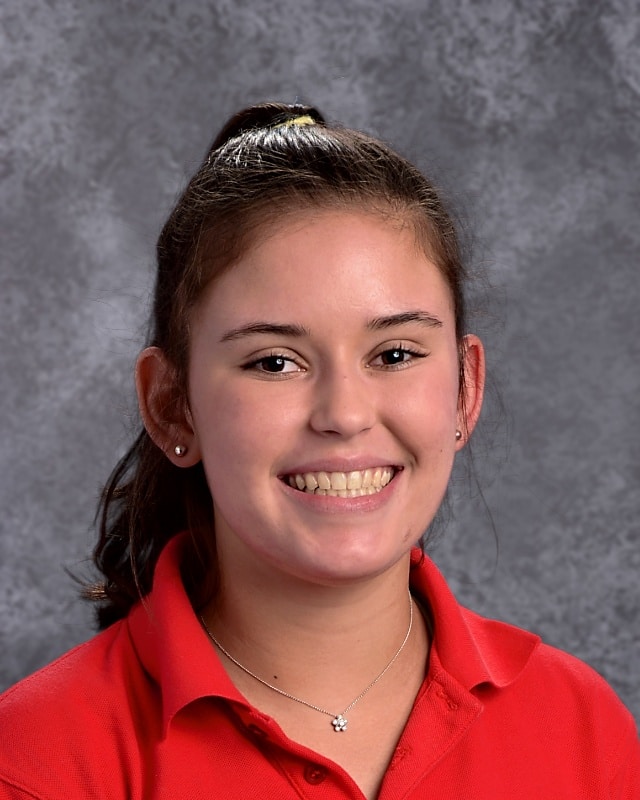 Kaitlyn Williams, of Peachtree Corners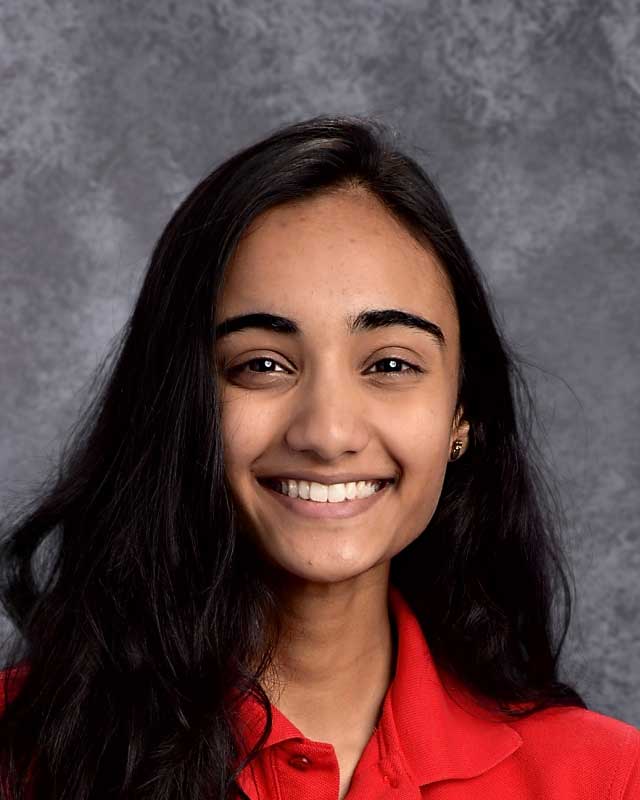 Navya Sarikonda, of Norcross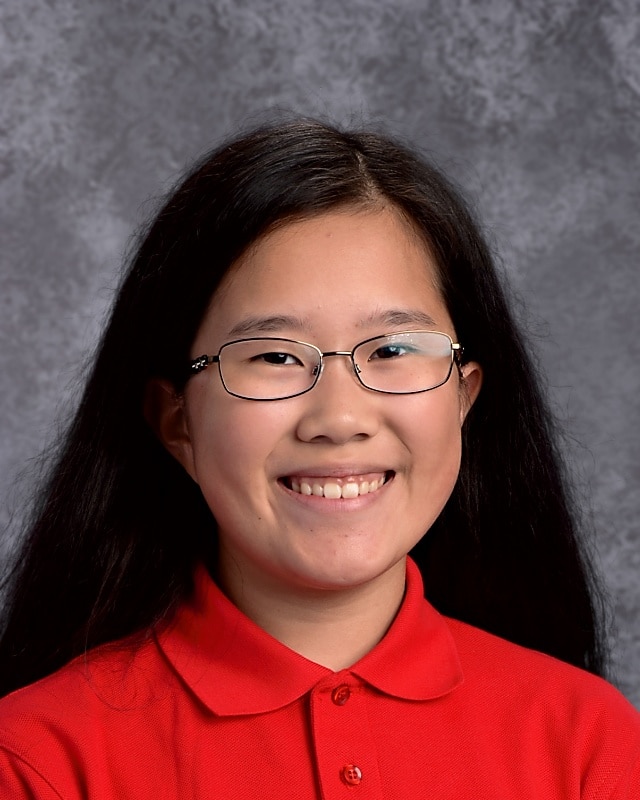 Melissa Lucht, of Atlanta
Alexandra Maynard, of Stone Mountain