Three Scholarships Available to High School Seniors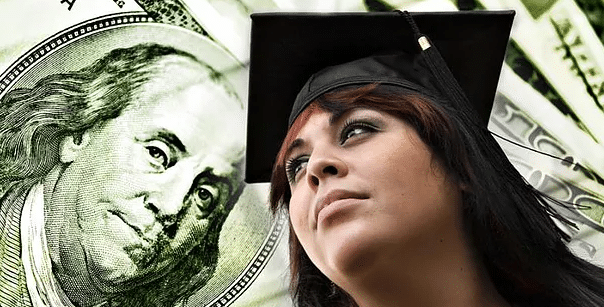 Peachtree Corners Students Eligible, Deadline is March 15th
The United Peachtree Corners Civic Association (UPCCA) is offering a Community Service Scholarship for High School Seniors who reside in Peachtree Corners.
This year, three $1,000 scholarships will be awarded to students who have made the commitment to volunteer outside of school hours during their high school years.
A 300-word essay and a community service listing, along with an application, is the requirement. See the application below for more details.
The deadline is March 15, 2019. For questions, email scholarships@upcca.org. 
The applicants should return:
Completed scholarship application
Essay on his/her community service work that had the greatest influence on them and why. This should be on a separate sheet or email.
A community service listing of all activities he/she participated in while in high school.
Navigating Back to School in Gwinnett County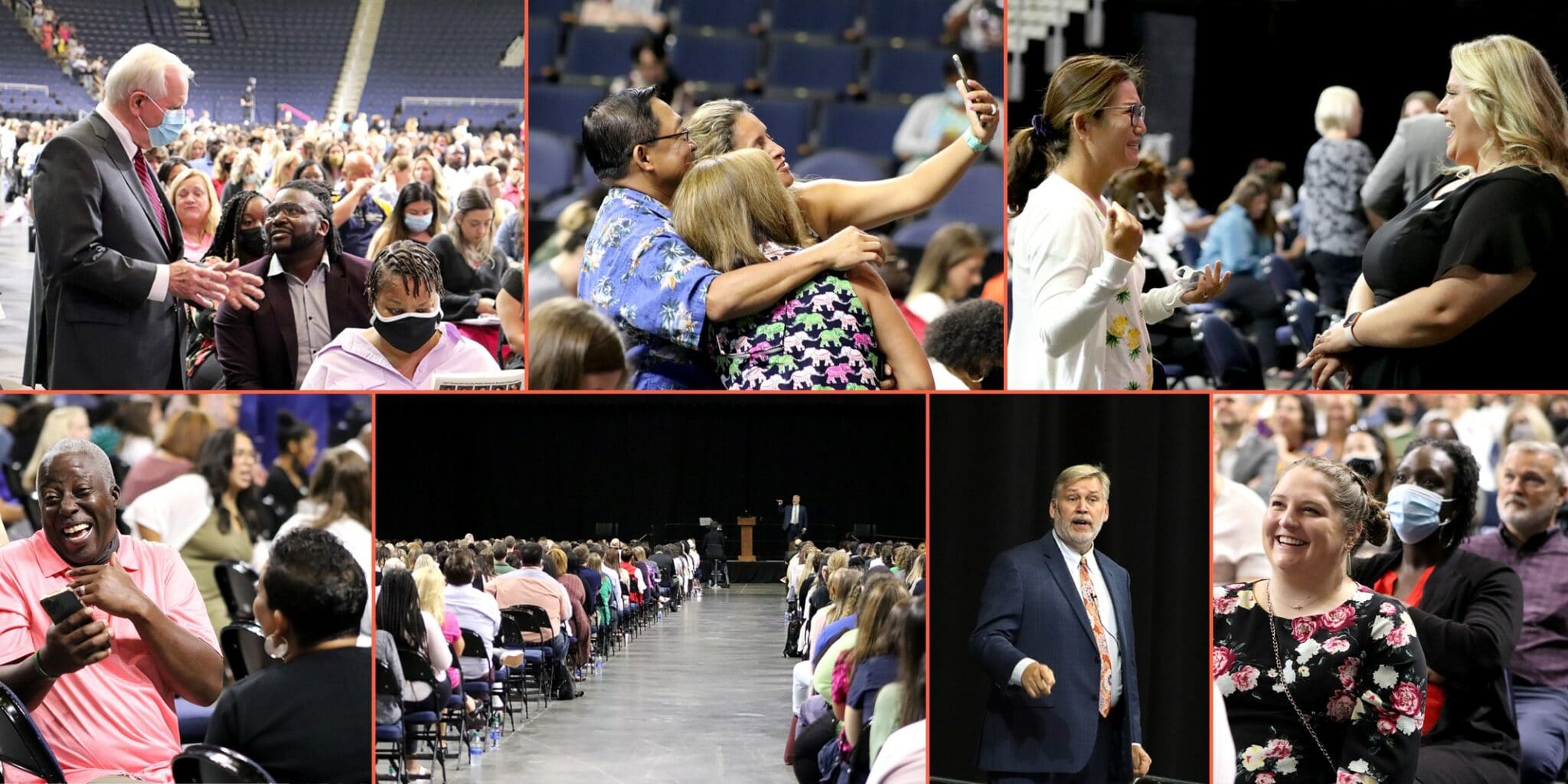 Here we go again.
As the school year draws nigh, local administrators are having to grapple — one more time — with a school-related twist in the evolving COVID-19 pandemic and the official and public response to it.
Fortunately, more positive changes are waiting in the wings as well.
Gwinnett County Public Schools
Gwinnett County Public Schools (GCPS) has fallen into line with new Centers for Disease Control guidance issued Tuesday, July 27. The federal public health agency is now recommending that students, teachers, staff and visitors in K-12 schools universally mask up indoors, regardless of their vaccination status.
GCPS says as a result, masks are now required for all students, all adult personnel and visitors in all school facilities and on school buses, even those who previously had been fully vaccinated.
School officials said the toughened requirement takes into consideration such factors as the rise in Gwinnett County COVID cases and that children younger than 12 are ineligible for the current menu of inoculations.
"We must do all we can to keep students in school in person," said Superintendent J. Alvin Wilbanks. He added that "a layered approach is needed to keep students safe in school."
Wilbanks said, nonetheless, it was disappointing that the year was starting with masks. In addition to the mask requirement, he's urging those who are eligible for the vaccines, but who haven't yet taken that step, to roll up their sleeves.
The district had gone mask-optional in June following Governor Kemp's signing of an executive order restricting public school face-covering mandates.
Additionally, GCPS spokeswoman Sloan Roach said the district continues to stress deep cleaning and disinfection practices in schools and has installed upgraded air filters in some buildings.
Gwinnett school officials said that in light of the latest curveball, they'll allow families to decide on whether children should be in school or learn remotely through Monday, August 2. Families wanting to make a change should contact their local school. The first day of school is August 4, with a staggered start for in-person learning.
A spokeswoman for GCPS said — before the latest announcement — that 98% of their students would be physically in school come the beginning of the year.
Private schools
In contrast to the county schools, private and parochial institutions serving Peachtree Corners had not announced any changes in policy resulting from the CDC's new guidance change at press time, but indicated they were taking a close look.
Director of School Life Jimmy Chupp at Greater Atlanta Christian said that "we are reviewing mitigation strategies in light of the new recommendations and hope to have an answer soon." Like Gwinnett, the campus had become mask-optional June 1. Chupp had said earlier that they had expected to continue that this year.
With such uncertainty present, the headmaster at Cornerstone Christian Academy said that they are still weighing options. Colin Creel said they had planned on publicizing their COVID protocols August 2. He emphasized that the school is in the process of consulting with health officials and others and hoped to have an announcement shortly.
"We're going to stick to our plan," he said in an email. "We've made some adjustments and we'll continue to make appropriate adjustments as necessary." Creel said that aside from the CDC recommendations, they're still waiting for guidance from the health department, saying there's always a chance a local mandate could be laid down.
Could the CDC change impact the number of families choosing digital learning? Chupp said in a previous interview that GAC does have a digital learning option in place, a platform so finely tuned that it virtually brings absent students into the classroom.
Parents and students will be able to choose either in-person or remote learning each day, so giving estimated numbers is difficult, he said. "That option allows for great flexibility," Chupp added.
That theme of being nimble has been played up by other administrators. Head of School at Wesleyan School Chris Cleveland said he thinks the lessons learned and approaches taken during the 2020-2021 school year will stand them in good stead.
Departing from other campuses he said — before this latest announcement — that a digital option will not be offered at Wesleyan. In an email, he had said, "We believe students need to be in school every day. Teachers are more effective, and students learn best when they are in the classroom with their peers."
Exceptions could be made in the case of prolonged illness or multiple quarantines, he added. Wesleyan had similarly eased its mask mandate. Cleveland could not be reached before press time to comment on what officials there may do as a result of the CDC guidance alteration.
What else is new at GCPS
An altered COVID landscape isn't the only change for the new school year. New school facilities and new policies will greet some students and their parents.
In the Gwinnett schools, procedures on visiting will be tightened up. Campus employees will start using a tool called Raptor enabling each school building to screen all adult visitors against the National Sex Offender Registry.
That will dictate a change in the sign-in process, said school officials. After visitors show up and are "buzzed in" using a bell on the visitor management panel, they'll head to the front desk. Staffers will ask first-time adult visitors for a drivers' license or other state-issued ID. After cross-checking visitors against the database, those who are cleared get a detailed badge with the name of the visitor, the date and the reason why the visitor's on-campus.
A district news release indicates subsequent visitors will be screened as well.
Also new this year, more surveillance cameras are being installed in district high school stadiums. "As a district, we have a responsibility to ensure the schools are safe and secure for our students, staff and visitors," said Al Taylor, GCPS Associate Superintendent for School Improvement and Operations in a news release.
Also new in Gwinnett this year is the opening of a School of the Arts at Central Gwinnett High School. Administrators call it a state-of-the-art facility with more than 50,000 square feet of new space, where students can delve into performing and visual arts as well as arts technology classes.
In addition, Benefield Elementary and Grayson High School added classrooms, and Berkmar High School added theater performance facilities.
Growth and changes at local private schools
At Greater Atlanta Christian, Chupp said the new school year won't bring any noticeable changes other than a shift in the structure of class schedules.
Some changes and upgrades are in the works at Wesleyan School. Cleveland said this fall will mark the debut of the school's newly redesigned cross-country course, the last piece of the recently developed Hoyt Family Athletic Complex.
It includes a 13,000 square-foot fieldhouse plus other amenities. Also, growth in the school's STEM program dictated construction of a STEM wing in their library as a temporary home for the program.
Incidentally, this year is the 25th anniversary of the first day of the school on the Peachtree Corners campus, following a 1996 move from Sandy Springs.
Students and parents at Cornerstone Christian Academy will see substantial physical changes, including demolition of the middle building and creation of a campus mall with a stage on one end. A plaza will be added on the other. A middle school plaza is also being added.
■ Watch for further changes in COVID guidance and mandates on the Peachtree Corners Magazine website.
Gwinnett County Public Schools to require masks based on latest CDC guidance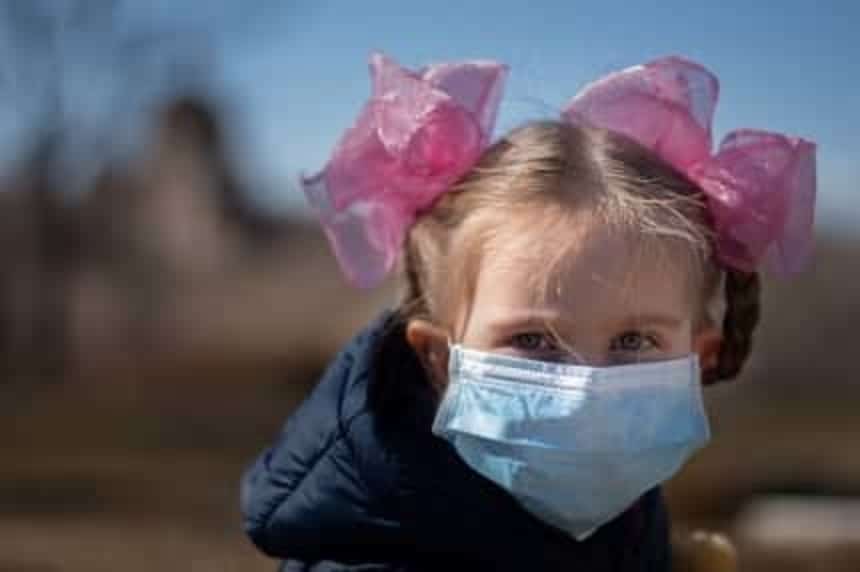 In response to the latest guidance for K-12 schools issued on Tuesday, July 27, by the Centers for Disease Control and Prevention (CDC), Gwinnett County Public Schools has updated its back-to-school plans to require masks. As of July 28, masks will be required for students, staff, and visitors to all Gwinnett County Public Schools' facilities and on school buses, regardless of vaccination status. This decision takes into account current conditions, the rise in COVID-19 case rates in Gwinnett County, and the ineligibility of children age 12 and younger for the vaccine.
In announcing the district's position, CEO/Superintendent J. Alvin Wilbanks affirmed that Gwinnett County Public Schools will follow the CDC's recommendations. "The facts and recommendations are clear… masks do make a difference and we must do all we can to keep students in school, in person."
In addition to the CDC's guidance calling for masks to be worn by everyone in the K-12 environment and recent recommendations from the American Academy of Pediatrics, the following considerations also played a role in today's decision by district leaders:
– GCPS' primary concern is the health and safety of students and staff.
– It is critical for students to be in school and to benefit from in-person instruction.
– Elementary students and young middle school students currently are not eligible to be vaccinated.
– Many GCPS students and employees who are eligible to be vaccinated are not vaccinated.
– The CDC and other health partners indicate wearing a mask is a key tool, even for vaccinated individuals, in stopping the spread of COVID-19.
– A federal executive order requires all students on school buses to wear masks.
– In the classroom setting, students who are identified as close contacts to a student who is positive for COVID-19 will not have to quarantine if both students are wearing masks. Quarantined individuals could be out of school for up to two weeks.
In light of the latest CDC guidance and the district's decision to require masks, GCPS will allow families to make a change in their child(ren)'s instructional preference (either in-person or digital) through Monday, August 2. Families should contact their local school should they wish to make a change. In sharing why the district has set this deadline, Mr. Wilbanks explained, "We realize this does not allow families a lot of time to make this decision, but we must have this information by this date to ensure schools are staffed appropriately to serve students and student schedules are finalized prior to the start of school."
Schools will communicate with their staff members about scheduling mask breaks during the school day, providing times when students can take off their masks. In addition to these breaks and during lunch, children will be allowed to take off their masks while they are outside (on the playground, etc.) Students in band and PE will have times during the day in which they will not wear masks (i.e. cardio exercises, etc.). Accommodations will be made for students and employees unable to wear a mask for documented medical reasons, for instance, a pulmonary condition such as asthma or sensory issues.
Mr. Wilbanks indicated that, in light of today's announcement by the CDC and the steady upward trend in cases in Gwinnett, this is the most prudent course of action. He said, "A layered approach is needed to keep our students safe and in school. Masks are one of the tools proven to be effective in stopping the spread of COVID-19. It is time for us to mask up and take advantage of vaccination opportunities to help our community get past the pandemic."
With this in mind, GCPS is doing its part by placing an emphasis on wearing masks to start the school year more safely and will continue to encourage our GCPS community to get vaccinated. The district is partnering with the Gwinnett Health Department to host a weekly vaccination clinic at Discovery High School every Wednesday from 3-7 p.m. through the end of August.
While disappointed that the school year will start with masks, GCPS is very happy that its students will be starting the school year in person. Please know that district leaders will continue to monitor for new guidance from the CDC, health partners, and the state, using it to make updates throughout the 2021–22 school year.
Local student represents Georgia at American Legion Auxiliary Girls Nation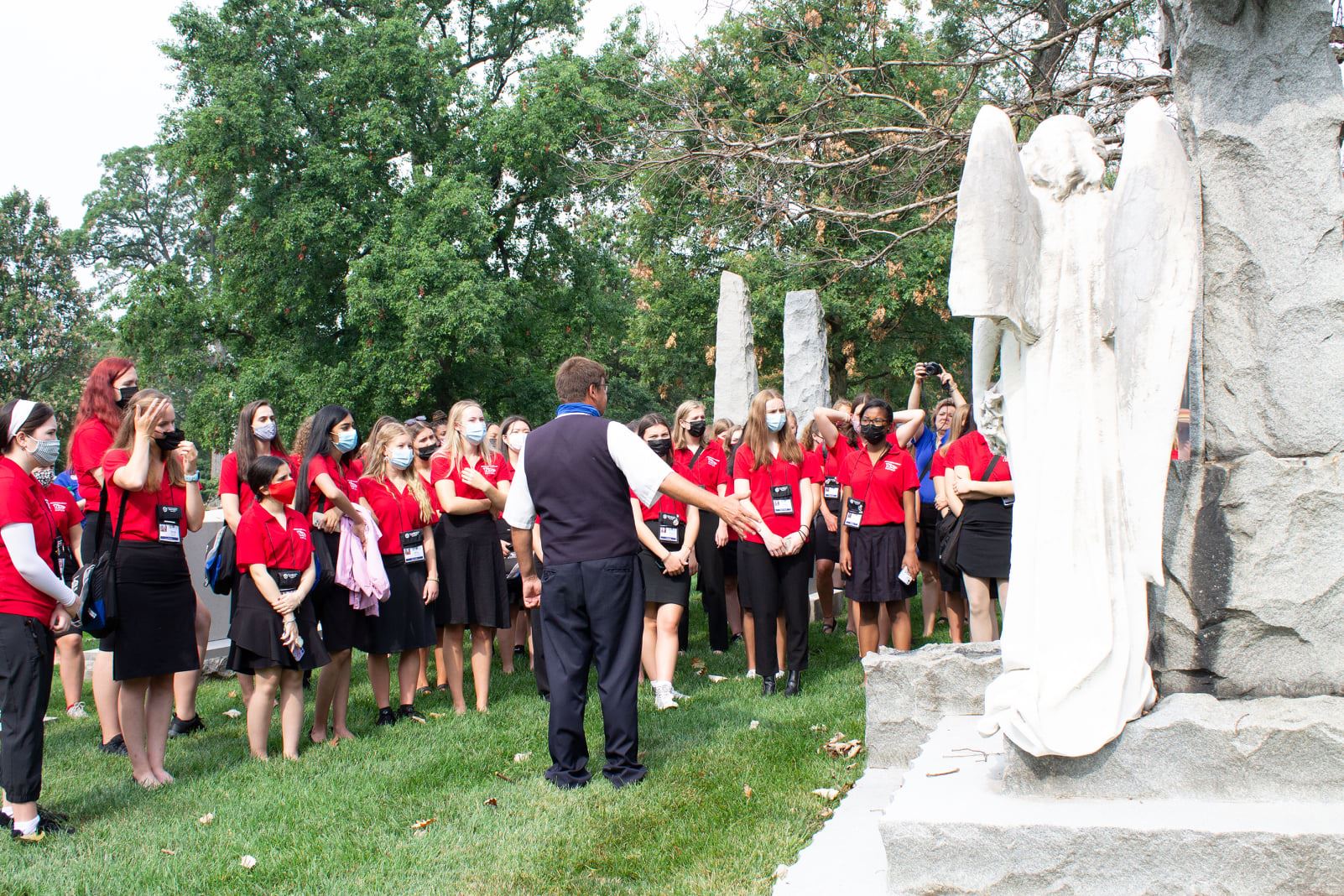 Emma Fass of Peachtree Corners is one of 94 young women selected to attend the 74th American Legion Auxiliary (ALA) Girls Nation session July 24-31 in Washington, D.C. As part of the premier ALA program, two outstanding high school seniors are selected to represent their respective state as "senators" at ALA Girls Nation after participating in one of 47 ALA Girls State sessions held across the country. ALA Girls Nation is a seven-day leadership conference that provides aspiring young women leaders with practical insight into how the federal government operates, instills a sense of pride in our country, and promotes youth civic engagement. Many participants of the program go on to have careers in public service at the local, state, and national levels. 
Fass, a rising senior at Norcross High School was active in many ways during her week at ALA Georgia Girls State. She also participates in many activities in her school and community. 
At ALA Girls Nation, Fass will participate in mock senate sessions complete with caucuses and debating bills that range from personal to political interests. Other activities on the agenda include a visit to Arlington National Cemetery where they will place a wreath at the Tomb of the Unknown Soldier, a community service project, and a tour of the D.C. monuments.
"ALA Girls Nation is a once-in-a-lifetime opportunity for our nation's future leaders to learn about the inner workings of the federal government before they are of voting age," said Wendy Riggle, ALA Girls Nation Committee chairman. "After attending their local ALA Girls State program and then ALA Girls Nation, the girls return home ready to be engaged citizens at all levels of government."  
The American Legion Auxiliary (ALA) is a community of volunteers serving veterans, military, and their families. . Founded in 1919, the ALA is one of the oldest patriotic membership organizations in the U.S.A. To learn more and to volunteer, join, and donate, visit ALAforVeterans.org.