Departure, a Journey tribute band, Concert July 27th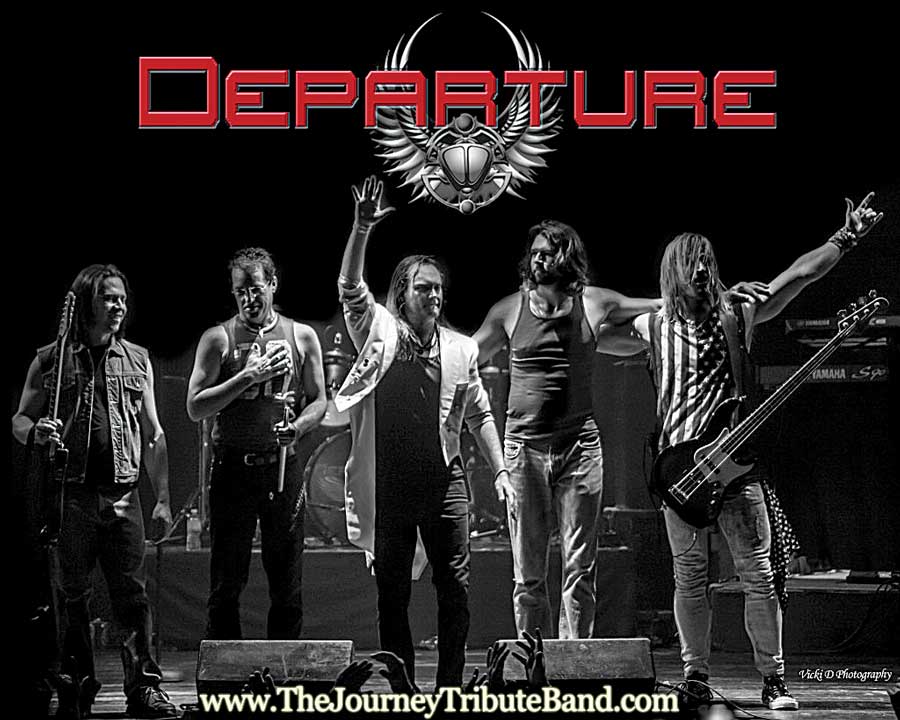 Join us for the Summer Concert Series at the all new Town Green at Town Center on the last Saturday of May, June and July from 5:30pm – 9:30pm.
Admission is FREE to enjoy lawn games and a variety of food vendors. Fans can also visit one of the many restaurants located within the Town Center and bring food to the Town Green.
Departure, SATURDAY, JULY 27TH, 2019
The most respected Journey tribute band in the nation Departure replicates the look, sound and feel of the original 80's rock super group. Their 2 hour performance brings the very best of Journey to audience of all ages.
Food Vendors and Lawn Games start at 5:30 pm
Departure on at 7:30 pm
The all new Town Green is located off Peachtree Parkway directly across from the Forum in the Town Center shopping center at 5140 Town Center Blvd.
GETTING THERE
Park and Walk
Park in the parking areas off Davinci Court off Peachtree Corners Circle (3720 Davinci Ct, 3715 Davinci Ct or 2745 Davinci Ct). You'll cross Peachtree Corners Circle and access the Town Green via a path – look for the signs!
Ride Share
We strongly encourage the use of Ride Share for the event. Ride share drop off and pick up location is The Piedmont Bank, 5100 Peachtree Parkway.
Get'cha Get'cha Get'cha Head in the Game!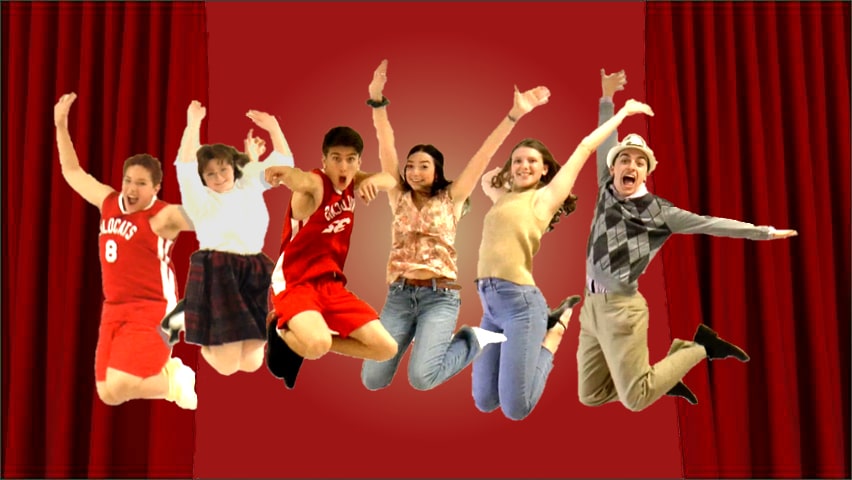 A Play by Norcross High School Players
The captain of the East High basketball team (Troy) and the key member of the academic club (Gabriella) shock the student body by teaming to audition for the upcoming school musical in this stage version of Disney's smash hit movie that's all about being yourself and following your dreams.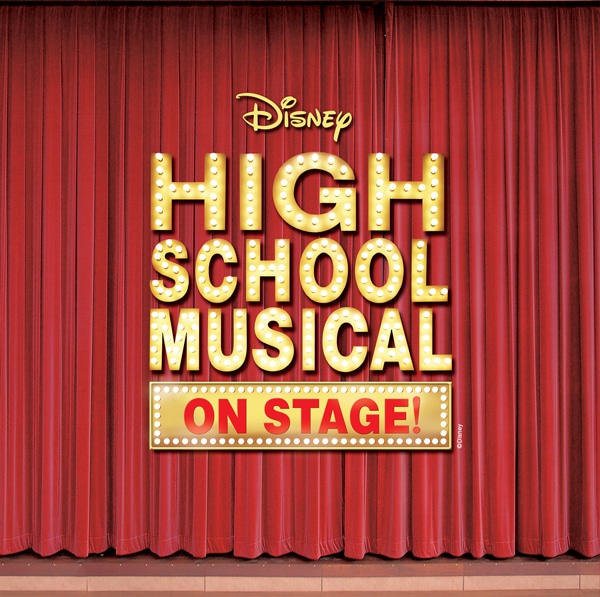 You will not want to miss this rollicking roller-coaster ride of music, dancing and teens finding their true selves performed for the by the award-winning actors of Norcross High School Drama.

See you at the theatre!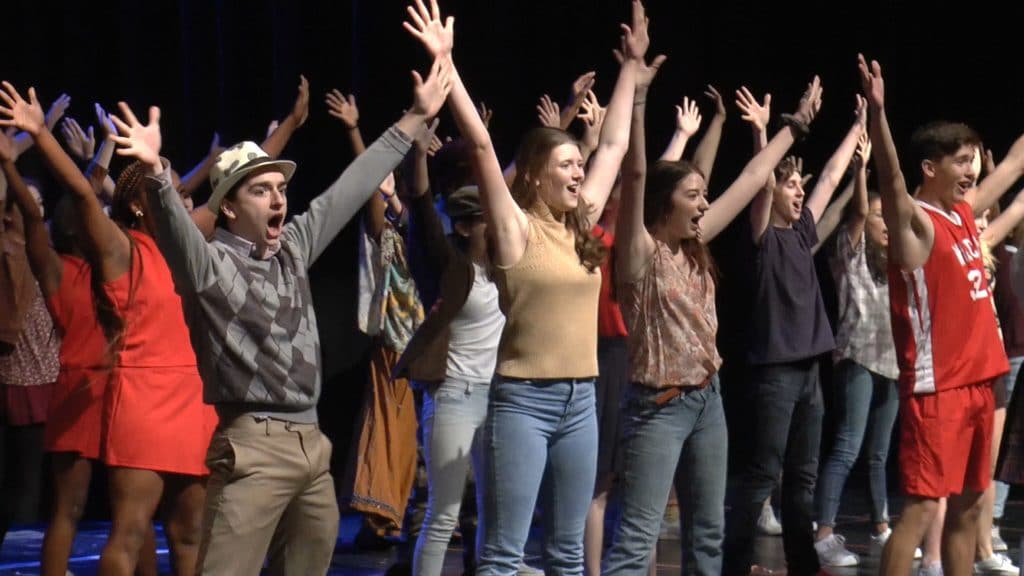 The Norcross High School Players proudly presents Disney's High School Musical

December 12, 13, 14 & 15
Thu/Fri/Sat at 7:00 PM
Sun at 2:00 PM

Norcross High School Auditorium

TICKETS: $10 Adult / $6 Student / $15 Premium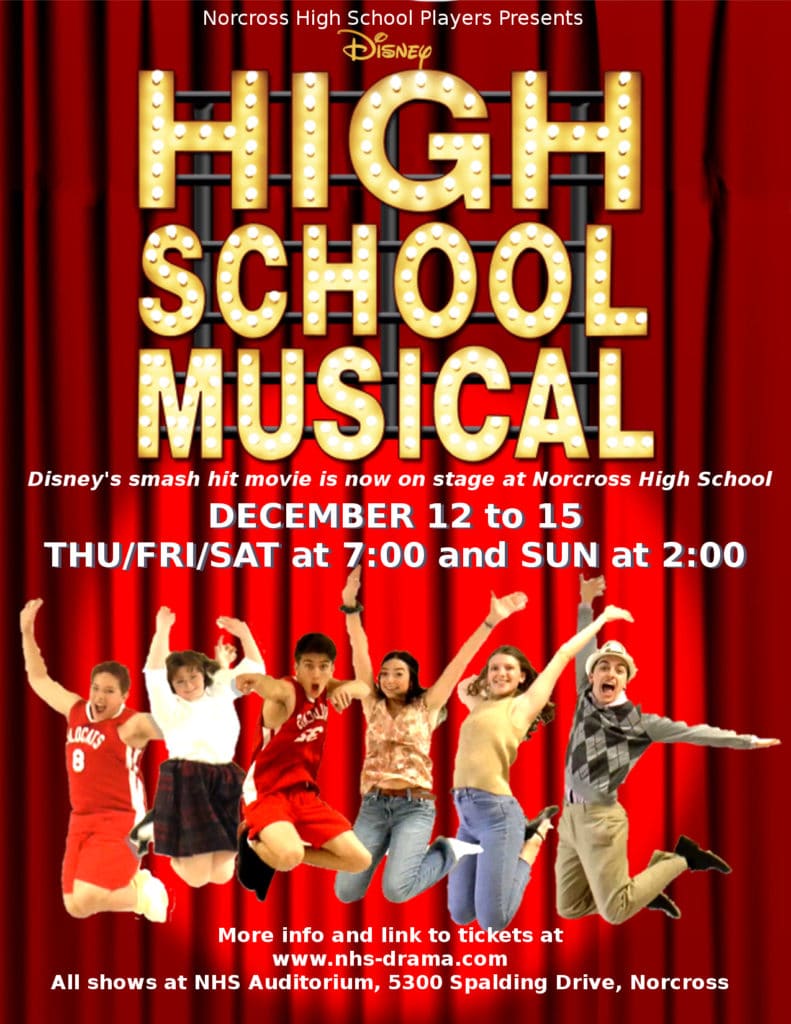 Live on the Green – Sawgrass Blues Band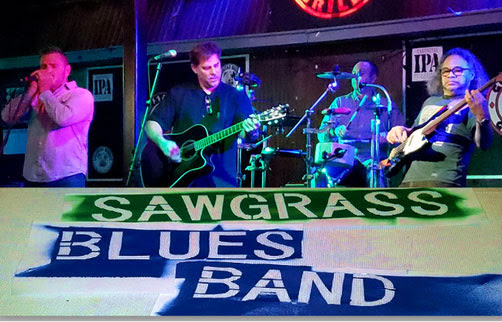 The LIVE on the Green series will take place once a month through October. Come socialize with family and friends while enjoying local up and coming artists during this FREE event. Music kicks off at 7pm and Farm Burger will be selling favorites like their NO. 1 Farm Burger and the NO. 4 Chicken Burger along with local craft beer off their back patio.
Saturday October 19: Sawgrass Blues Band
Parking is available within the Town Center shopping center, 5200 Town Center Blvd.
Additional parking is available off Davinci Court off Peachtree Corners Circle (3720 Davinci Ct, 3715 Davinci Ct or 2745 Davinci Ct). You'll cross Peachtree Corners Circle and access the Town Green via a path – look for the signs!
Fourteenth Annual Spooky Mill Festival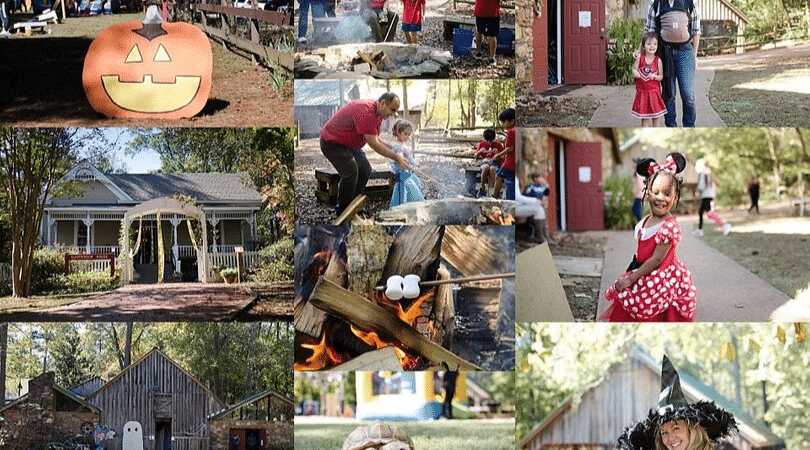 Autrey Mill Becomes Haunted!
Autrey Mill Nature Preserve and Heritage Center is preparing for our fourteenth annual Spooky Mill. Visitors of all ages are encouraged to dress in their scariest, silliest or wackiest costumes for this rain or shine event held on both Friday, October 25th and Saturday, October 26th from 6:00 to 9:00 pm. Special attractions cost from 1 to 3 tickets: single tickets $1.00 or you can buy 25 tickets for $20.00. A purchase of 15 tickets will ensure your child can do every activity.
Refreshments will be for sale under the Pole Barn for our guests. There is no charge for parking, however space is limited. Junior Spooky Mill, an event for the younger ghosts and goblins up to age 6 will take place on Sunday, October 27th from 1:00 pm to 4:00 pm. Junior Spooky Mill is a $5.00 per child flat rate.
Spooky Mill is an annual fundraiser providing a safe and kid-friendly environment for Halloween family fun. Attendees can Trick-or-Treat in the Heritage Village and purchase tickets for activities, such as a not too scary Haunted House, bouncy house, concessions, carnival style games, activities, and lots more! 
Autrey Mill Nature Preserve and Heritage Center is located on 46 acres of woodlands and wetlands in the Johns Creek area. Although Autrey Mill is a city-owned park, all of the programs and special events are paid for by the non-profit association. Open year round, Autrey Mill provides opportunities for visitors to explore nature and historical buildings from Johns Creek. Autrey Mill offers a variety of programs, including special events like Spooky Mill, classes of nature- and history-based curriculum for all ages, public programs, summer camps, field trips, and a natural history museum featuring both native and exotic animals, and a brand new Farm Museum featuring farm equipment dating back to the early 20th century. For more information about Spooky Mill and other Autrey Mill programs, please visit our website at www.autreymill.org.
Check out our website www.autreymill.org to discover more ways to explore Autrey Mill. For any questions, please call (678)366-3511 or email info@autreymill.org
Autrey Mill Nature Preserve & Heritage Center is a non-profit, 501(c)3 charity, established in 1988.