Firebirds Wood Fired Grill Spring Features Menu Infuses Popular Dishes with Fresh Seasonal Ingredients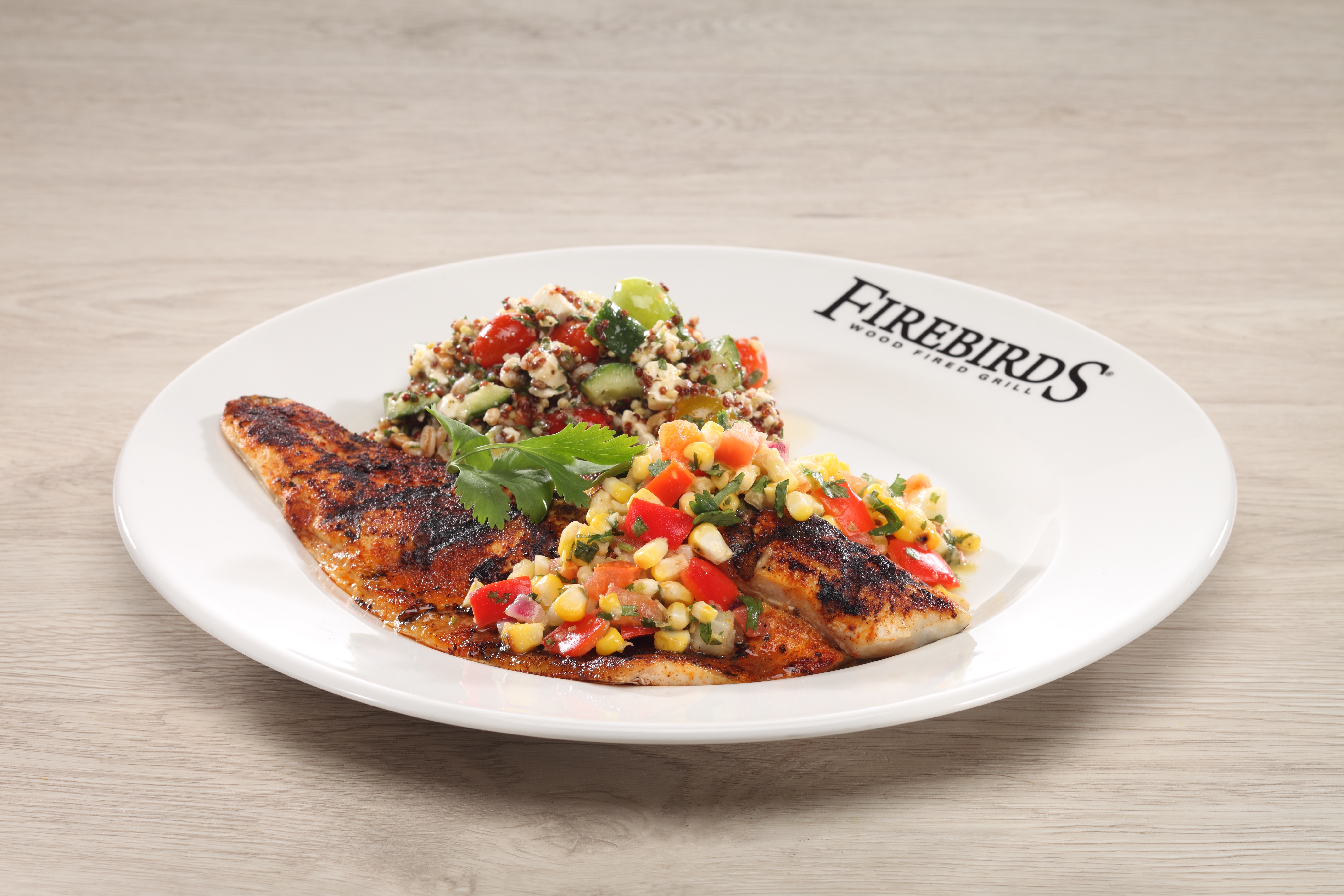 Firebirds Wood Fired Grill, known for its bold flavors and classic American cuisine, brings fresh seasonal ingredients and smoky, grilled dishes to its new Spring Features menu, which includes Crispy Flounder Filet, Southwest Steak Salad, Wood Grilled Striped Bass and the Impossible Burgerä. Additionally, Firebirds has added refreshing seasonal cocktails to its FIREBAR® menu and refreshed its popular Kids Menu.
"These scratch-prepared menu items are perfect for spring," said Firebirds Executive Chef Steve Sturm. "They put a creative twist on our favorite dishes by adding fresh, seasonal ingredients to create a delicious dining experience for all."
Available from March 20 – April 30, the Spring Features menu includes:
Lunch
Impossibleä Burger – Delicious patty made from plants that tastes like beef, topped with Tillamook cheddar, vine-ripened tomato, pickles; served on a brioche bun
Crispy Flounder Filet Sandwich with lettuce, vine-ripened tomato, pickles and our
house-charred lemon tartar sauce
Southwest Steak Salad served over a salad of mixed greens, charred corn salsa, peppers, onions crispy tortilla and avocado, tossed in house-made salsa verde vinaigrette
Chef Steve's Steak Sandwich topped with Sam Adams beer cheese, crispy onions and
house-made spicy pepper relish on toasted focaccia bread
Dinner
Wood Grilled Striped Bass topped with our own charred corn salsa and served with a cool Mediterranean grains salad of cucumber, roasted peppers, tomatoes, feta and lemon vinaigrette
Steak & Shrimp wood-grilled flat iron steak topped with seared shrimp and creamy lemon-garlic sauce
Southwest Marinated Grilled Steak served with salsa verde, house-made pico de gallo, freshly sautéed asparagus and rice with smoked tomato and Southwest spice; topped with Cojita cheese
Lunch and Dinner
Buffalo Shrimp Flash-fried jumbo shrimp tossed with house-made buffalo hot sauce, served over chunky bleu cheese dressing
Ooey Gooey Butter Cake served with vanilla ice cream and fresh berries
"We are also happy to introduce our spring and summer cocktails that incorporate seasonal ingredients, perfect for when our guests want to relax and unwind," said Sturm.
Firebirds' hand-crafted seasonal cocktails such as the Slow Burn Margarita, Rosé All Day and The Icebreaker are available through the summer. Firebirds is also offering the only authorized wines of the most-watched and most-awarded HBO series of all time, Game of Thrones, for a limited time:
Game of Thrones Chardonnay: A rich palate of peaches, apricots, tangerine, Meyer lemon, baking spices and honey
Game of Thrones Pinot Noir: Fruit-focused with subtle tones of earthiness, vanilla, spice and toasted oak in the background
In addition to Spring Features, Firebirds has also changed up its well-regarded Kids Menu. This menu is inspired by the adult menu, with healthy new entrees such as the kids Wood Grilled Salmon, perfect for any young visitor.

Henri's Bakery and Deli Celebrated its Grand Opening this Weekend [Photos]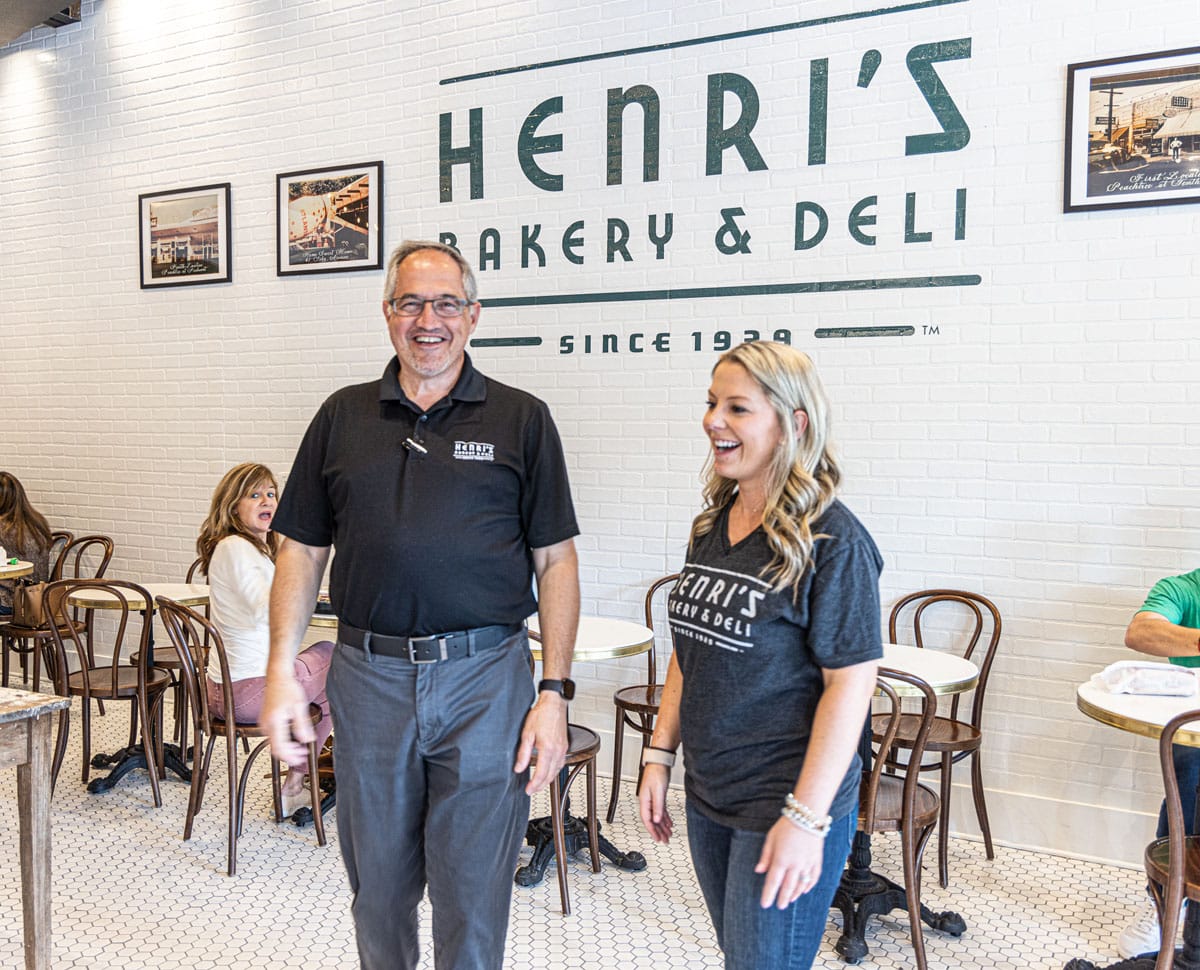 This past weekend, Henri's Bakery and Deli celebrated the grand opening of its newest location in Peachtree Corners, marking a new chapter in the story of this Atlanta-based institution. Since 1929, Henri's has been synonymous with indulgent pastries, savory sandwiches, and scrumptious baked goods.
The addition of the Peachtree Corners location brings their irresistible offerings to an even wider audience. The event saw a great turnout, with customers eagerly lining up to taste Henri's famous Po' Boy sandwiches and European-style pastries, as shared on their Instagram page.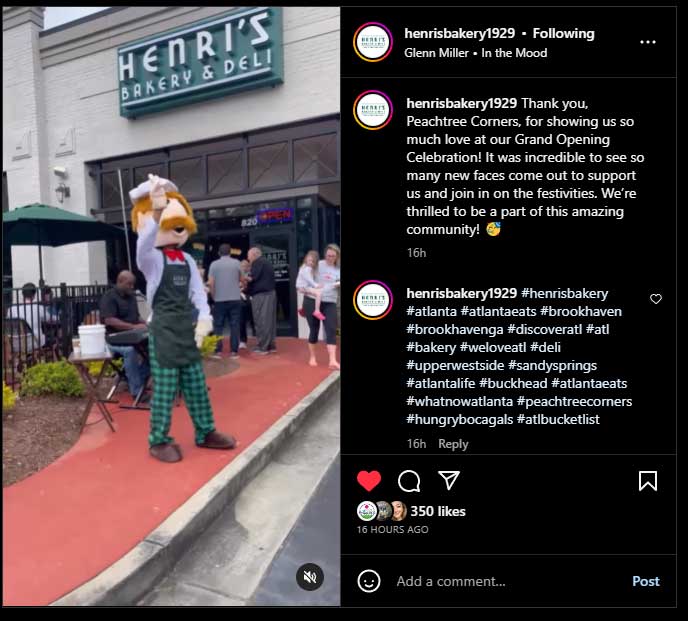 The grand opening featured an array of festivities, including live music, free samples, and a ribbon-cutting ceremony to inaugurate the new location officially. Patrons savored Henri's mouthwatering creations and were reminded of this family-owned bakery's rich history and enduring legacy.
The launch of Henri's Bakery in Peachtree Corners is a testament to the brand's continued growth and popularity among generations of Atlantans. As they expand their footprint, they maintain their commitment to serving delectable, high-quality culinary delights that have made them a cherished part of Atlanta's food scene for nearly a century.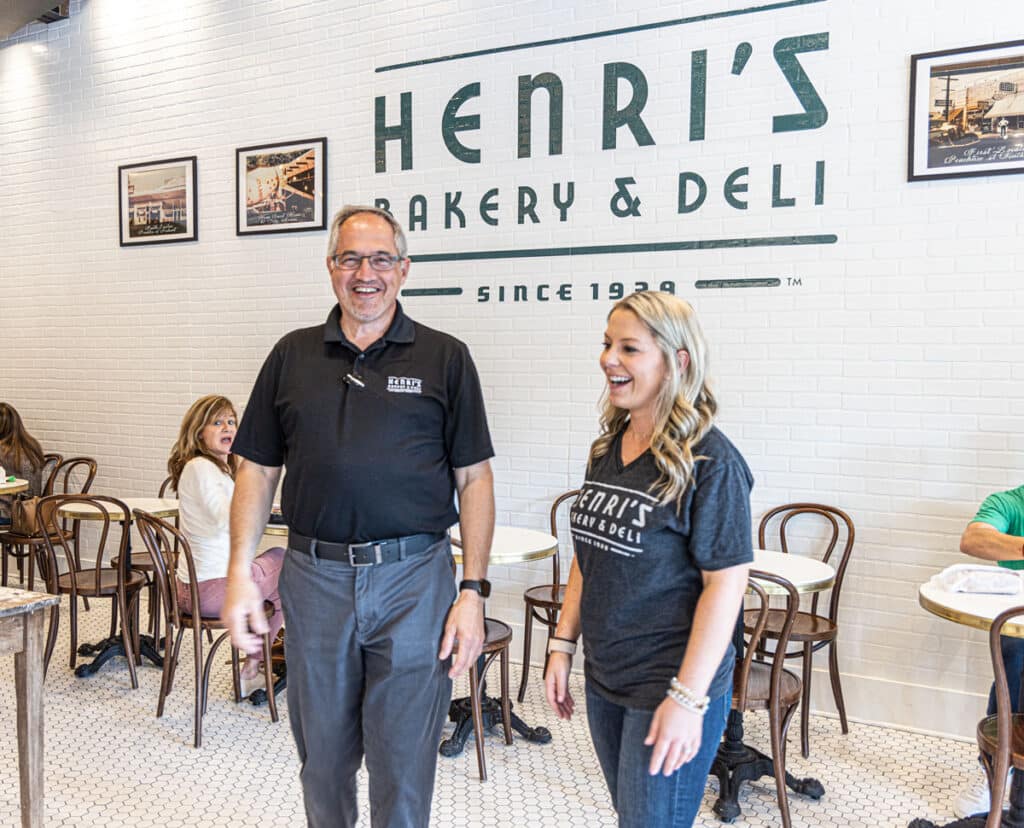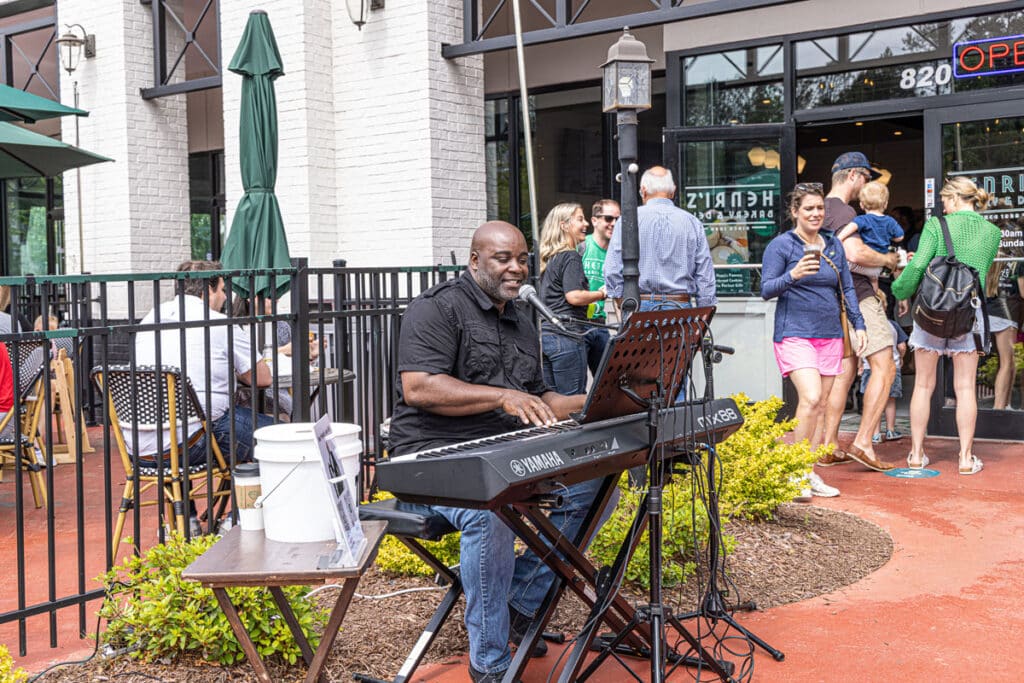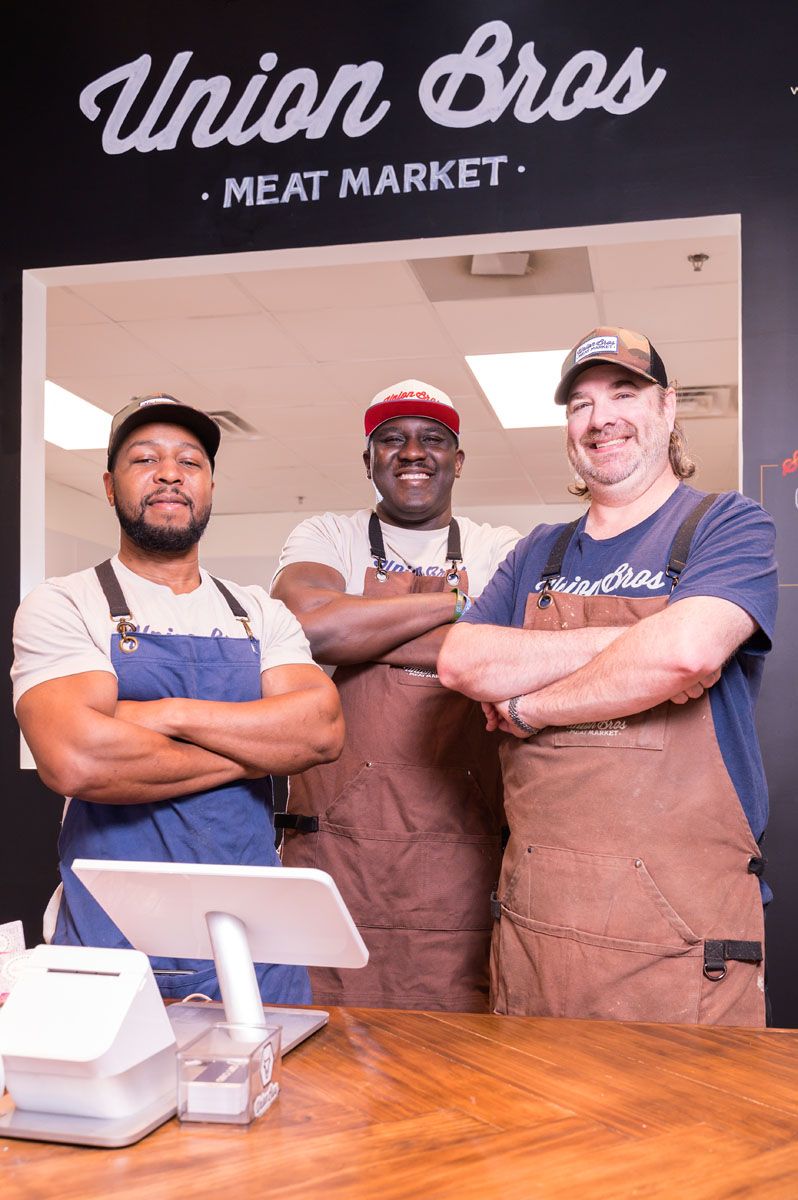 New-style butcher shop aims to help make family mealtime a fun bonding experience.
With his business just past the six-month-old milestone, Jared McFadden hopes the concept of sharing good food that's locally sourced will resonate with Peachtree Corners residents.
Union Brothers Meat Market opened in September 2022 and along with his staff and family, McFadden is looking to bring a new culinary experience to the area. The philosophy behind the butcher shop stems from getting away from the divisiveness that's been driving people apart.
"The goal to bring people together. And we think food is a great vehicle to do that," McFadden said. "The goal isn't to change people's opinion, but I feel like, if you understand where somebody is coming from, I think it just makes you more aware, more sensitive, and could hopefully bring unity.
"So that's where the name 'Union Brothers' came from — a way to hopefully unify people, family, friends, whatever, together around an amazing meal," he explained.
When you think about it, sharing food is a great equalizer, he added, because everybody is around a table with no hierarchy.
"It's just great food and a great bottle of wine and being able to share fellowship together," said McFadden.
The 'make it better' guarantee
Even though his background isn't in culinary arts or food management, McFadden believes his experience in Human Resources (HR) is a natural foundation.
"I'm in the people business," he said. "So if you come to the shop, one of the first things we say is, 'I want you to have an amazing customer experience.'"
The store is set up to make shopping and choosing the components of a meal convenient. Even though there is an entire wall of spices, rubs and flavorings, there is always someone who can help suggest the right cut of meat for each occasion — and include everything that should go with it.
"We have a 'make it better' guarantee — not even just to make it right, but to make it better," said McFadden. "We want people to have a better experience through our shop."
To ensure the experience lives up to the shop's guarantee, McFadden surrounds himself with people who know the meat industry well.
"Our lead butcher, Carey Wise, has 25-plus years of experience. Chris Baler [the butcher apprentice] also has a ton of experience as well," McFadden said. "I handle the customer experience side, and I have folks who really understand the meat side of the business."
McFadden, father of three girls and member of Perimeter Baptist Church, said, "I've always been very passionate about community. That's why …I ended up back in Gwinnett County."
Well before the pandemic hit, he'd had the idea of combining his "foodie" passion with his people-pleasing persona. "I love going to different shops in the city and wanted to bring something a little different to Peachtree Corners," he said. "There are some great shops around here who do similar things, but I wanted to have a little bit of a different twist."
Bonding over meals
One example of his innovations is Union Brothers concept of providing all the ingredients for an amazing family meal. It's an idea that came to him during the COVID-19 pandemic.
"We just spent [time making] a lot of meals at home. Then we began to think of trying to cook something different," he said. "One of the downfalls of our culture over the last 40 years is getting away from the family dinner, …microwaving something and then everybody sits around the TV."
McFadden is adamant about getting family time back. It is important to not just eat together. He said that preparing meals together is one of the most satisfying bonding experiences.
In addition to locally sourced meats, Union Brothers carries produce, charcuterie, desserts, seasonings, wines and cooking utensils from nearby and/or small businesses. "As much as we can, we try to work with vendors who were either from Georgia or minority business owners," he said.
With all the great foods and items the shop offers, McFadden doesn't want customers to feel intimidated by high-quality products. A weekly newsletter offers cooking tips and advice on meal planning and wine pairings.
This summer he plans to add cooking demonstrations, he said.
"Mealtime should be enjoyable, and we want customers to know that now you have someone who can help you make the most of it," said McFadden. "We even give out our phone number so you can text us with questions."
Union Brothers Meat Market
5275 Peachtree Pkwy. NW, Ste. 105, Peachtree Corners
unionbrosmeatmarket.com, 770-601-3696

Gwinnett Burger Week Set for March 19-25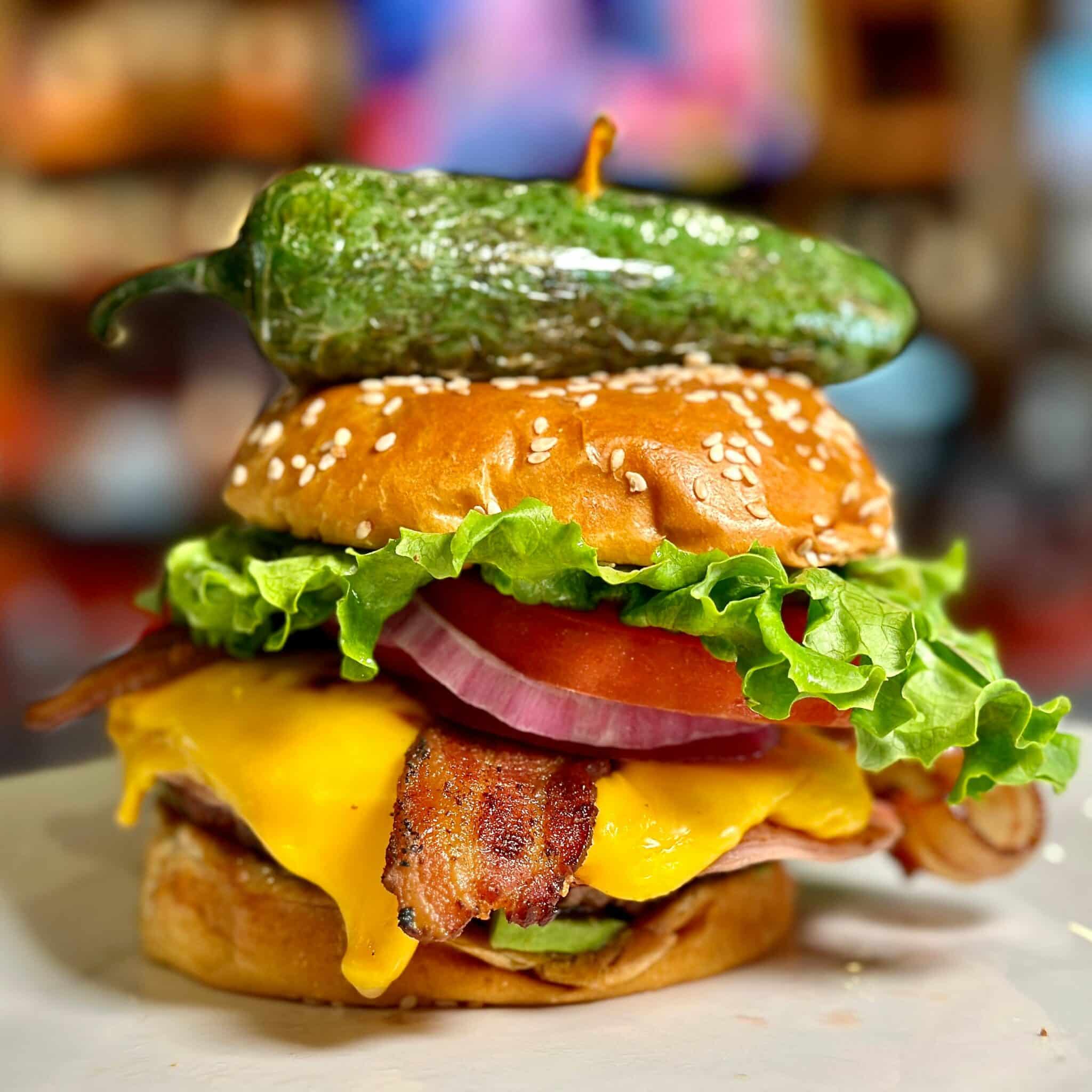 Eighth annual celebration will feature limited-time, chef-created burgers at 25 locally-owned restaurants.
Explore Gwinnett has announced the return of its eighth annual Gwinnett Burger Week will take place from March 19 to 25. The weeklong celebration will feature limited-time burger creations for just $10 at restaurants across the county.
"We can't wait to celebrate the return of Gwinnett Burger Week and look forward to trying new and unique recipes while supporting our locally owned eateries," said Explore Gwinnett Executive Director Lisa Anders.
"This highly anticipated event is an excellent opportunity for locals and visitors alike to experience delectable chef-crafted burgers from some of the best restaurants in the area, at an affordable price."
This year, 25 restaurants are participating in Gwinnett Burger Week, each featuring an exclusive off-menu burger throughout the week. A sampling of this year's offerings from some Peachtree Corners area participating restaurants include:
The Pepper Ranch Burger at Marlow's Tavern: a hearty hamburger topped with Pepper Jack cheese, fried jalapeños, and smoked chili cream, served on a wheat bun.
The Jack Jack Burger at Uncle Jack's Meat House: two three-ounce smash wagyu beef patties, each with double-stacked cheese and with secret sauce on the bottom bun, topped with onion, pickle, bacon, and tomato relish purée, all on a buttered potato bun.
The Mexican Burger at B&W Burgers, Buns & Brews: a half-pound ground beef and pork patty with ham, bacon, cheese, avocado, onions, lettuce, and a grilled jalapeño.
Participating restaurants include:
Lawrenceville
o Cosmo's Pizza + Social
o Local Republic
o McCray's Tavern
o Parkside District
o Scrum-did-dly-ump-tious
o The Boujee Southerner Eatery
o Uncle Jack's Tavern
o Universal Joint
o Village Burger
Buford
o Diesel Tap House
o Over The Top Burger Bar
o Parma Tavern
o Tannery Row Ale House
o The Dawg House
Duluth
o Local on North
o Marlow's Tavern
o Uncle Jack's Meat House
Peachtree Corners
o Marlow's Tavern
o Uncle Jack's Meat House
Suwanee – Craft Burger by Shane
Loganville – Philanthropy Grill and Ale House
Sugar Hill – The Diner at Sugar Hill
Norcross – B&W Burgers, Buns & Brews
Dacula – Old Fountain Tavern
Lilburn – 1910 Public House
For additional information on the limited-time burger offerings, visit ExploreGwinnett.org/Gwinnett-Burger-Week.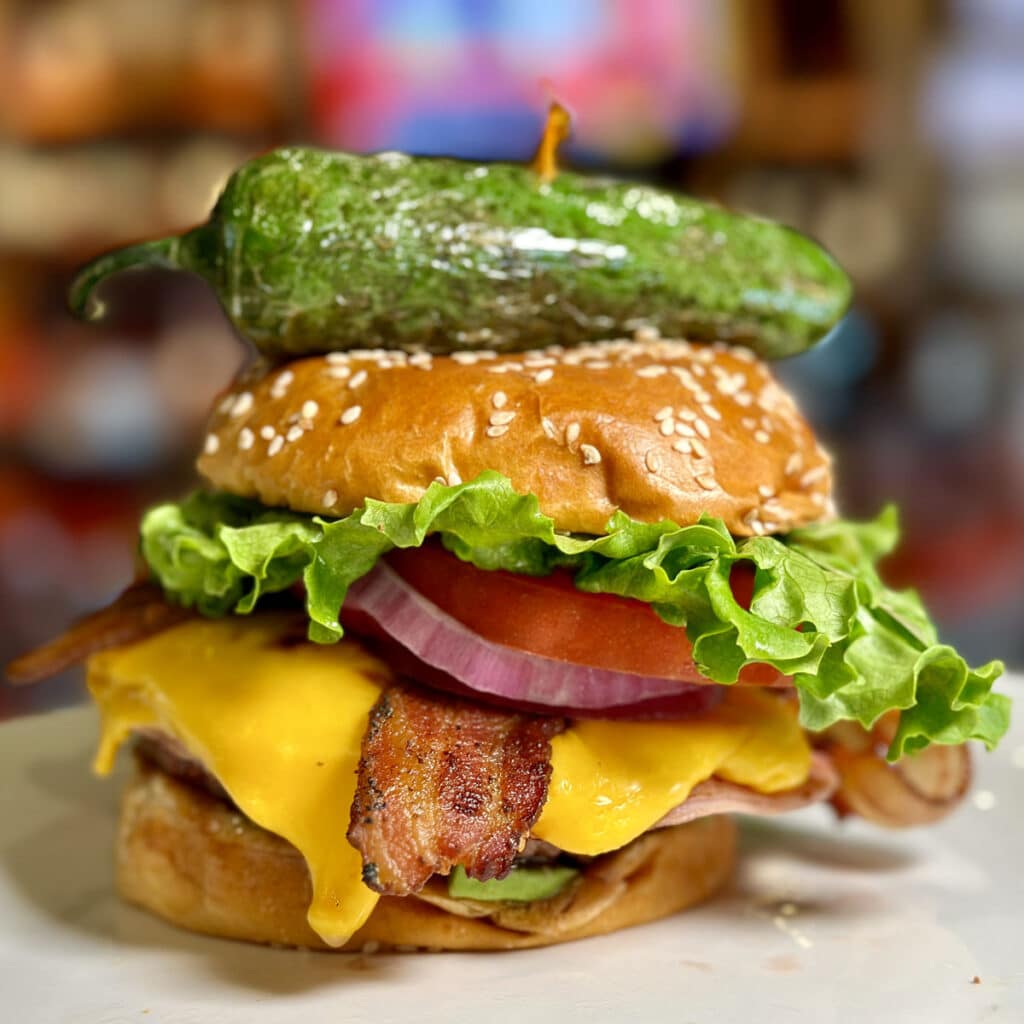 All participating restaurants will have the chance to win the "People's Choice" award for Gwinnett's best burger, which will be selected by participating diners. There will also be an optional "Judge's Choice" award; restaurants choosing to participate will bring their burger to the Explore Gwinnett office for the judges to taste and score. 
Get details about this year's competition at ExploreGwinnett.org/Gwinnett-Burger-Week/voting.