Firebirds Wood Fired Grill Spring Features Menu Infuses Popular Dishes with Fresh Seasonal Ingredients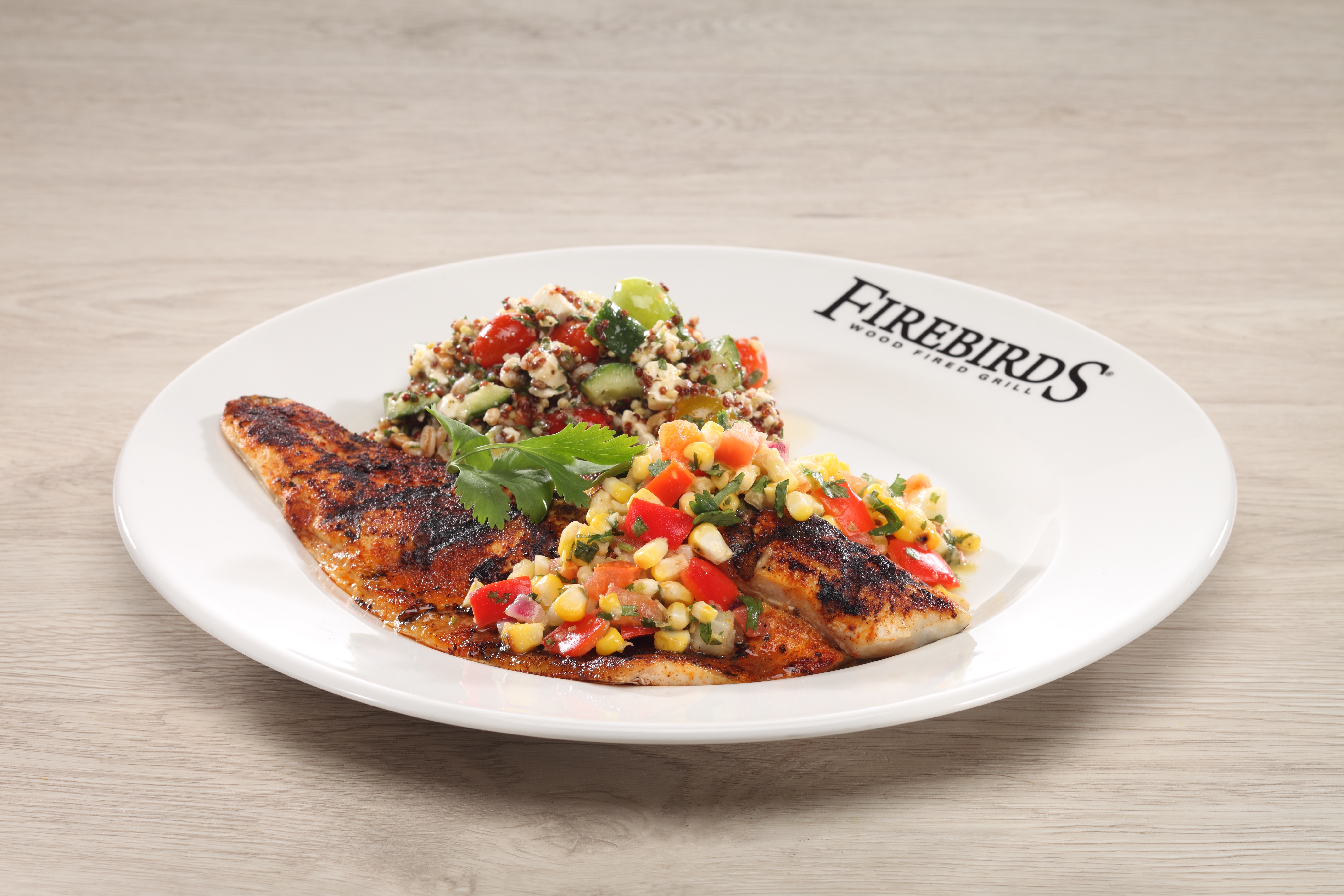 Firebirds Wood Fired Grill, known for its bold flavors and classic American cuisine, brings fresh seasonal ingredients and smoky, grilled dishes to its new Spring Features menu, which includes Crispy Flounder Filet, Southwest Steak Salad, Wood Grilled Striped Bass and the Impossible Burgerä. Additionally, Firebirds has added refreshing seasonal cocktails to its FIREBAR® menu and refreshed its popular Kids Menu.
"These scratch-prepared menu items are perfect for spring," said Firebirds Executive Chef Steve Sturm. "They put a creative twist on our favorite dishes by adding fresh, seasonal ingredients to create a delicious dining experience for all."
Available from March 20 – April 30, the Spring Features menu includes:
Lunch
Impossibleä Burger – Delicious patty made from plants that tastes like beef, topped with Tillamook cheddar, vine-ripened tomato, pickles; served on a brioche bun
Crispy Flounder Filet Sandwich with lettuce, vine-ripened tomato, pickles and our
house-charred lemon tartar sauce
Southwest Steak Salad served over a salad of mixed greens, charred corn salsa, peppers, onions crispy tortilla and avocado, tossed in house-made salsa verde vinaigrette
Chef Steve's Steak Sandwich topped with Sam Adams beer cheese, crispy onions and
house-made spicy pepper relish on toasted focaccia bread
Dinner
Wood Grilled Striped Bass topped with our own charred corn salsa and served with a cool Mediterranean grains salad of cucumber, roasted peppers, tomatoes, feta and lemon vinaigrette
Steak & Shrimp wood-grilled flat iron steak topped with seared shrimp and creamy lemon-garlic sauce
Southwest Marinated Grilled Steak served with salsa verde, house-made pico de gallo, freshly sautéed asparagus and rice with smoked tomato and Southwest spice; topped with Cojita cheese
Lunch and Dinner
Buffalo Shrimp Flash-fried jumbo shrimp tossed with house-made buffalo hot sauce, served over chunky bleu cheese dressing
Ooey Gooey Butter Cake served with vanilla ice cream and fresh berries
"We are also happy to introduce our spring and summer cocktails that incorporate seasonal ingredients, perfect for when our guests want to relax and unwind," said Sturm.
Firebirds' hand-crafted seasonal cocktails such as the Slow Burn Margarita, Rosé All Day and The Icebreaker are available through the summer. Firebirds is also offering the only authorized wines of the most-watched and most-awarded HBO series of all time, Game of Thrones, for a limited time:
Game of Thrones Chardonnay: A rich palate of peaches, apricots, tangerine, Meyer lemon, baking spices and honey
Game of Thrones Pinot Noir: Fruit-focused with subtle tones of earthiness, vanilla, spice and toasted oak in the background
In addition to Spring Features, Firebirds has also changed up its well-regarded Kids Menu. This menu is inspired by the adult menu, with healthy new entrees such as the kids Wood Grilled Salmon, perfect for any young visitor.
Highball Celebrates the Best of Brunch Cocktails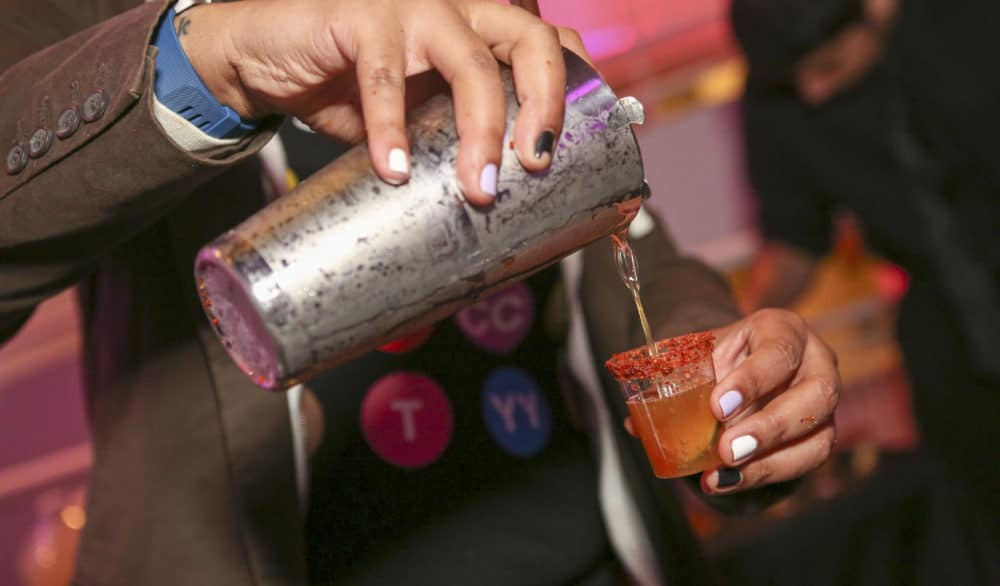 Atlanta's leading mixologists will face off at the High Museum of Art's 3rd annual Highball, an exclusive craft cocktail competition fundraiser featuring libations, light bites and lively music on Aug. 11, 2019, from 12:30 to 4 p.m., at The Fairmont. This year's event has a Sunday Funday theme, with each bartender creating his or her best brunch-inspired drink. Early bird tickets will be available on June 3, and general admission tickets go on sale June 18. Visit www.high.org/highball for more information and to purchase tickets while supplies last.

"Highball has given our patrons a unique and festive opportunity to raise a glass in celebration and support of the arts," said Allison Chance, the High's director of development. "We are very excited to see what the competitors mix up for this year's theme and to toast the laid-back and sundrenched brunch atmosphere."

The 2019 Highball will feature 15 of Atlanta's top bartenders, who were hand selected by the event's host committee:
· Fernando Alonso (Casi Cielo)
· James Cramer (Biltong Bar)
· Tiana Dillard (King + Duke)
· Greg Emilio (Bellina Alimentari)
· Baylee Hopings (Empire State South)
· Erika Moore (Parlor)
· Colten Murray (9 Mile Station)
· Mitchell Oliver (King of Pops)
· Don Pirone (Brezza Cucina)
· Gabriella Ramel (Iberian Pig Buckhead)
· Mathew Riggins (Negril Village Atlanta)
· Tokiwa Sears (Bar Margot)
· Jessica Smith (Urban Tree Cidery)
· Nik Soukavong (Little Trouble)
· Zee Zammit (The Consulate Atlanta)

Each bartender will unveil his or her original cocktail recipe at the event to compete for Highball's top honors. Guests are invited to sip each cocktail and vote for their favorites. Local judges, The Atlantan Editor Lauren Finney and the Atlanta Journal-Constitution Food and Dining Editor Ligaya Figueras, also will score each cocktail based on five categories: appearance, taste, complexity, balance and originality. Guest and critic votes will be combined to select first, second and third place winners: Luxury Mixologist, Top Shelf Mixologist and Classic Mixologist. In addition to bragging rights, each winning bartender will receive a cash prize. This year

Throughout the afternoon, guests will enjoy music by DJ Teknology and breakfast-inspired bites by Dennis Dean catering.

Doors will open at noon for VIP benefactor access, with general admission beginning at 12:30 p.m. Cocktail enthusiasts age 21 and older are encouraged to attend; all proceeds will benefit the High Museum of Art. Early bird tickets are $65 for High Museum of Art members and $85 for not-yet-members. Beginning on June 18, regularly priced single tickets will be available at $75 for Museum members and $95 for not-yet-members. Benefactor packages with exclusive benefits begin at $500. Tickets may be purchased online at www.high.org/highball. Guests are encouraged to break out their favorite brunch casual attire for the occasion.

Event listing:

Highball
Sunday, Aug. 11, 2019
12:30 to 4 p.m.
VIP Benefactor access begins at noon, followed by general admission at 12:30 p.m.
The Fairmont
1429 Fairmont Ave NW, Atlanta, GA 30318

Atlanta's best bartenders compete in a head-to-head craft cocktail competition at this Sunday Funday-themed fundraiser benefiting the High Museum of Art. Guests will raise a glass for a top-shelf cause and vote for their favorite libation as they enjoy music and light bites. Single tickets are $75 for Museum members and $95 for not-yet-members. Benefactor packages begin at $500. More information and tickets available at www.high.org/highball.

Highball Support
Media Partner – The Atlantan
Esprit de Pour – Atlanta Beverage Company


About High Museum of Art
Located in the heart of Atlanta, Georgia, the High Museum of Art connects with audiences from across the Southeast and around the world through its distinguished collection, dynamic schedule of special exhibitions and engaging community-focused programs. Housed within facilities designed by Pritzker Prize–winning architects Richard Meier and Renzo Piano, the High features a collection of more than 17,000 works of art, including an extensive anthology of 19th- and 20th-century American fine and decorative arts; major holdings of photography and folk and self-taught work, especially that of artists from the American South; burgeoning collections of modern and contemporary art, including paintings, sculpture, new media and design; a growing collection of African art, with work dating from pre-history through the present; and significant holdings of European paintings and works on paper. The High is dedicated to reflecting the diversity of its communities and offering a variety of exhibitions and educational programs that engage visitors with the world of art, the lives of artists and the creative process. For more information about the High, visit www.high.org.
Live on the Green with Emily Hackett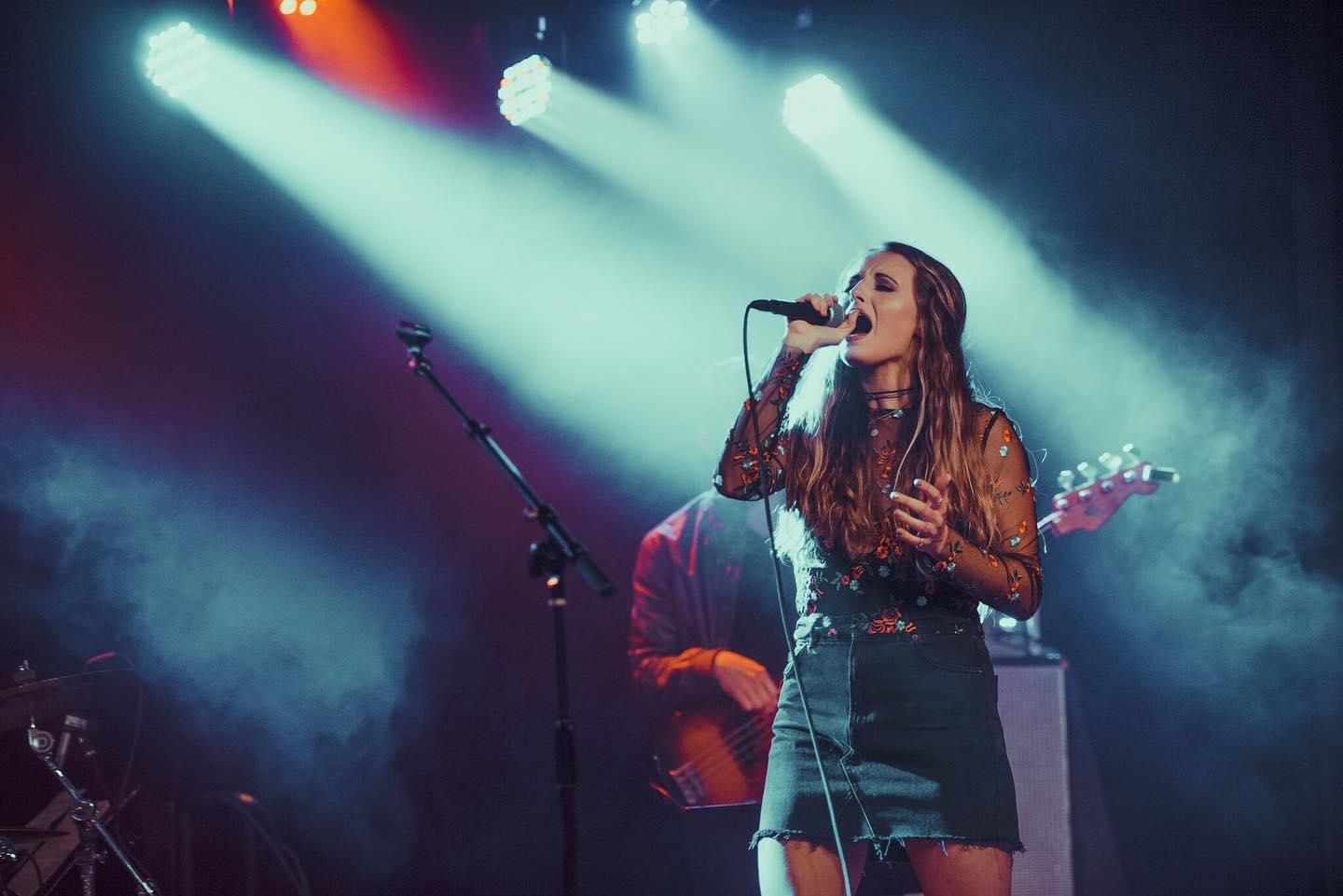 The Live on the Green series hosts free monthly concerts in the Town Center through October. The summer performances kick off with Emily Hackett on Saturday, June 22.
Hackett, who was raised in Atlanta but has since moved to Nashville to launch her music career, has gained recognition as a country artist through her bold and honest songwriting. In fact, she was recently named one of the 10 "need to know" up-and-coming country artists by Rolling Stone Magazine.
Her unique, fresh take on country music has cemented her place in the new wave of the genre and allowed her to tour with renowned artists like Lady Antebellum, Rascal Flatts and Luke Bryan.
The show will start at 7 p.m., and Farm Burger will be serving up classics like their original Farm Burger and the popular Chicken Burger, along with local craft beer off the back patio. Parking will be available within the Town Center and off Davinci Court off Peachtree Corners Circle.
Bring your blankets and lawn chairs, and get ready for a night of great music, food and family fun.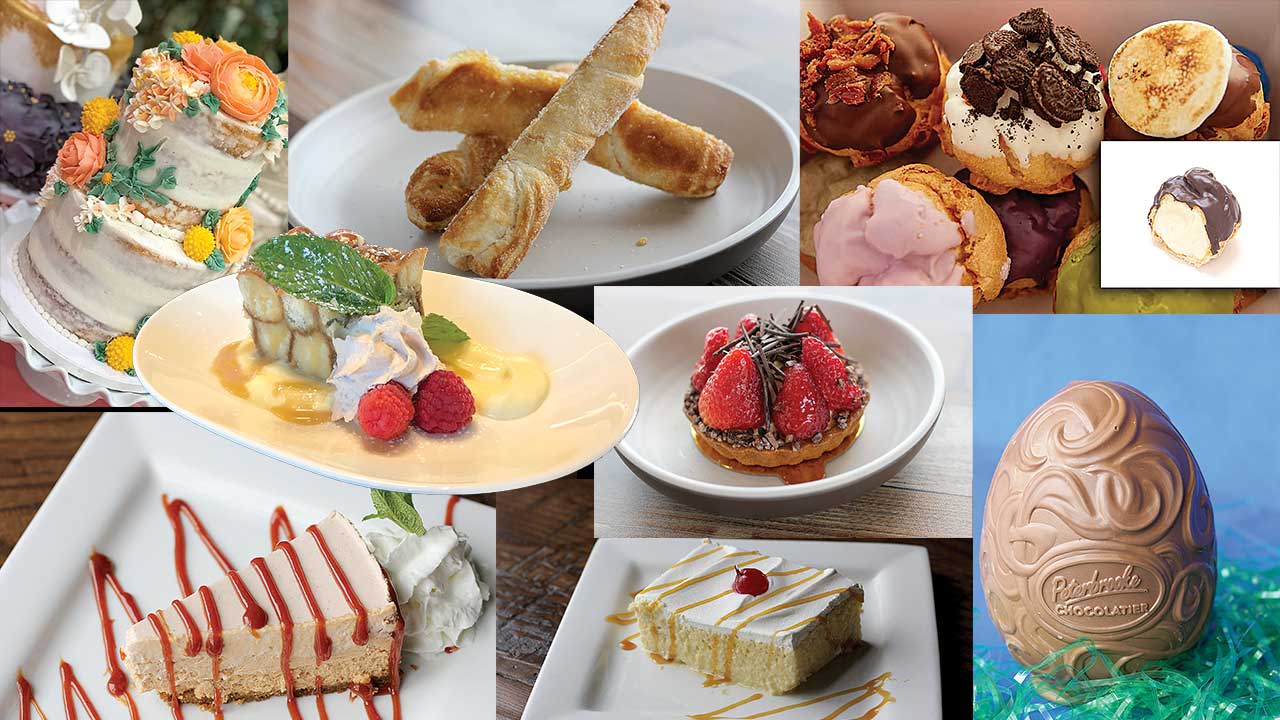 Eight treats from a restaurant, three bakeries, a movie theater, and a chocolatier
Donut Bread Pudding from CMX CineBistro

Donut Bread Pudding
A twist on your favorite breakfast treat comes in the form of this decadent dessert. Made in-house and from scratch, it's the perfect balance of salty and sweet. The dough is soft and tender with lemon crème pâtissière and salted butterscotch — and to top it all off — a dollop of cinnamon whip cream. Donut Bread Pudding is just one of CinéBistro's tasty dessert options.

CMX CinéBistro
Town Center, 5180 Town Center Boulevard, Peachtree Corners
facebook.com/cmxcinebistropeachtreecorners
cmxcinemas.com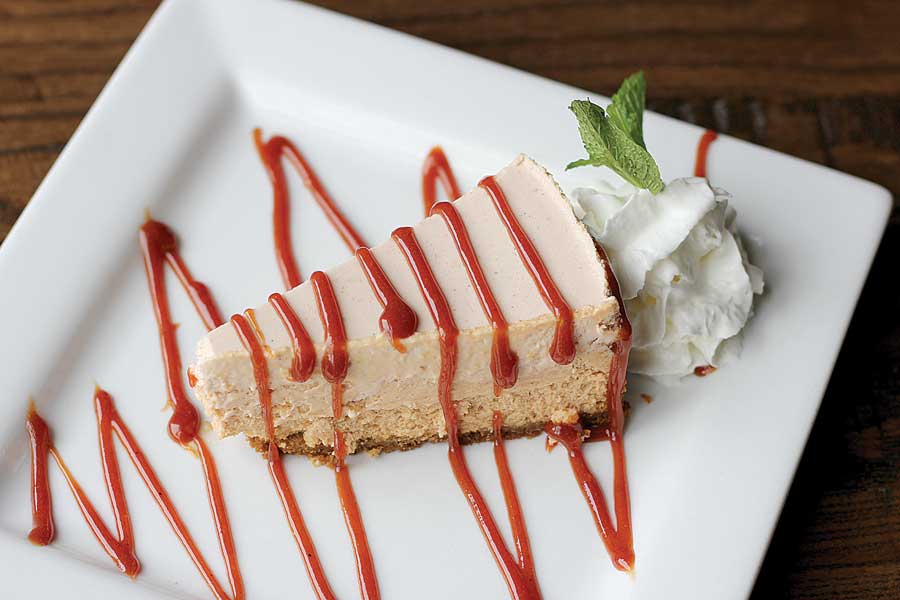 Guava Cheesecake
Mojitos Cuban American Bistro at the Forum has cleverly taken the classic Cuban treat of crackers with cream cheese and guava paste and transformed it into a cheesecake! It's their original, and also their signature, dessert — found nowhere else. The cream cheese is guava infused and the icing is made in-house as well. Cheesecake is an American favorite, while the guava adds a brilliant Cuban flair.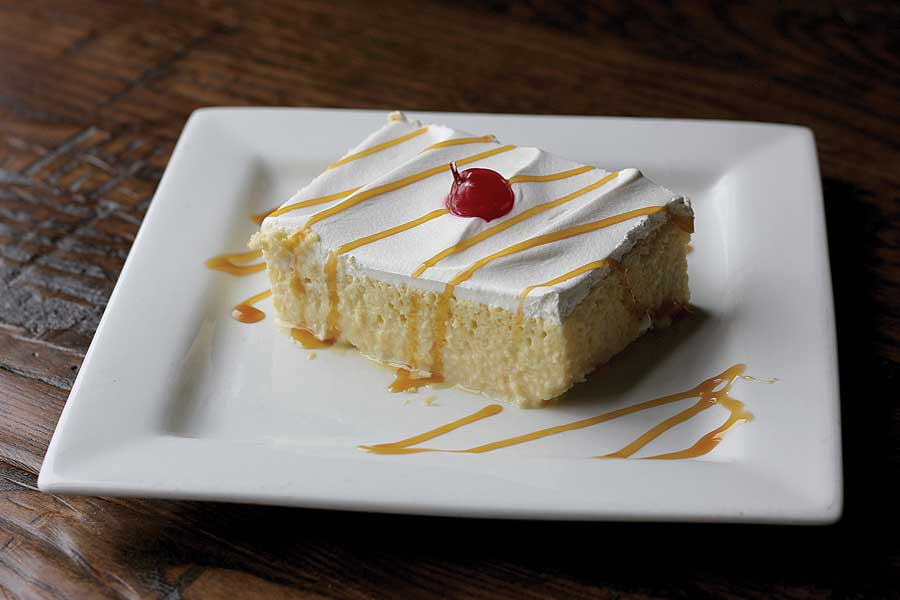 Tres Leches
A traditional Latin specialty, tres leches consist of three milks: evaporated, condensed and heavy cream. This moistened sponge cake is made fresh and in-house at Mojitos daily. The cake is garnished with a lush red cherry to top it all off. It's a sweet treat that will melt in your mouth. Delish!
Mojitos at the Forum
5161 Peachtree Parkway
Suite 630
Peachtree Corners
mojitosbistro.com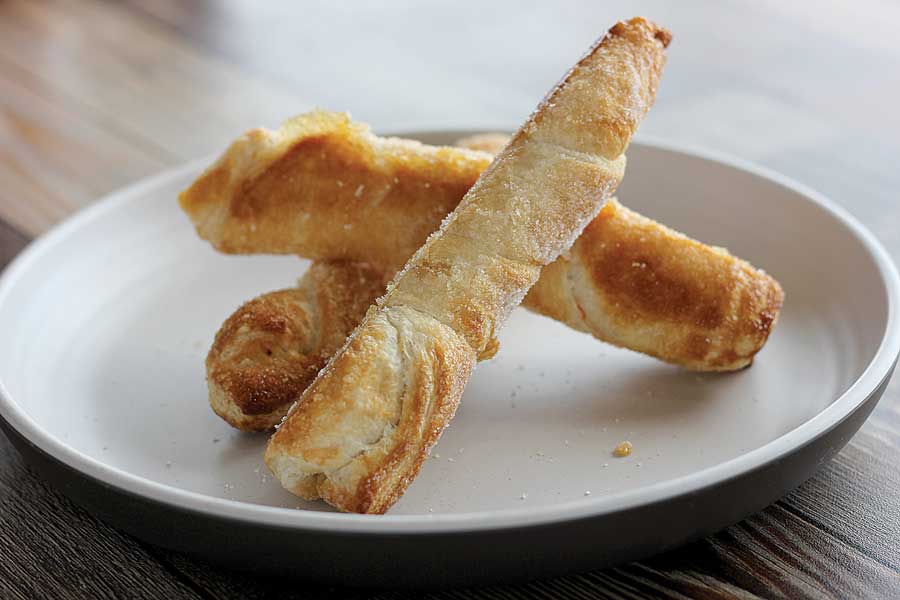 Quesitos
A traditional dessert from Puerto Rico, quesito is a puff pastry consisting of cream cheese and covered in sugar. The perfect shade of golden brown you see on the outside is a result of the caramelization of the sugar — absolutely mouthwatering! This treat pairs perfectly with a cup of hot coffee.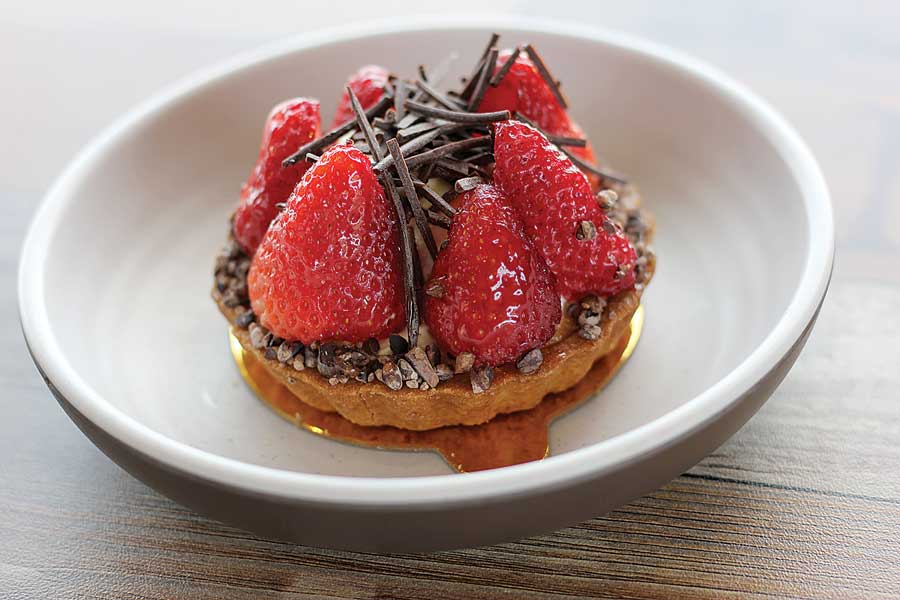 Strawberry Tart
Pablo's Bakery takes a unique approach to the classic strawberry tart dessert. It's prepared in-house, like many of their other treats. The dough is made like a cookie, then the tart and the frangipane are baked to perfection. It's topped with cream and, of course, fresh strawberries with little sprinkles of chocolate.
Pablo's Bakery & Cafe
5075 Peachtree Parkway, Suite 101
Peachtree Corners
facebook.com/pablosbakerycafe
(770) 676-5784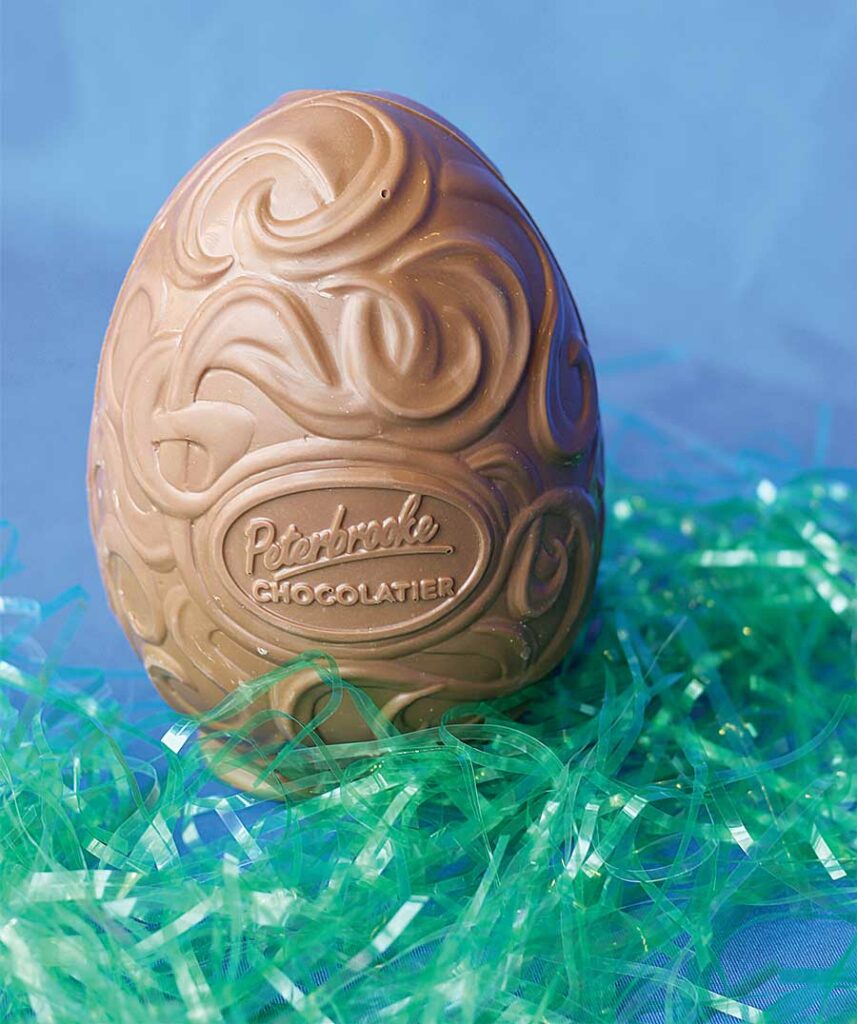 The Wonder Egg
The ultimate Easter treat is Peterbrooke's Wonder Egg! While a chocolate egg is exciting enough, break the Wonder Egg open for a pleasant surprise – chocolate covered popcorn! Are you the lucky winner? One of the eggs has an additional surprise hidden inside: a $100 gift certificate. Chocolate eggs are not the only indulgent treats. Peterbrooke also has chocolate bunnies, and a diverse array of them — whether it's vanilla, dark or milk chocolate you prefer. Most of their treats are made right in-house.

Peterbrooke Chocolatier
The Forum, 5135 Peachtree Parkway
Suite 930
Peachtree Corners
facebook.com/PeterbrookeAtlanta
(770) 817-8118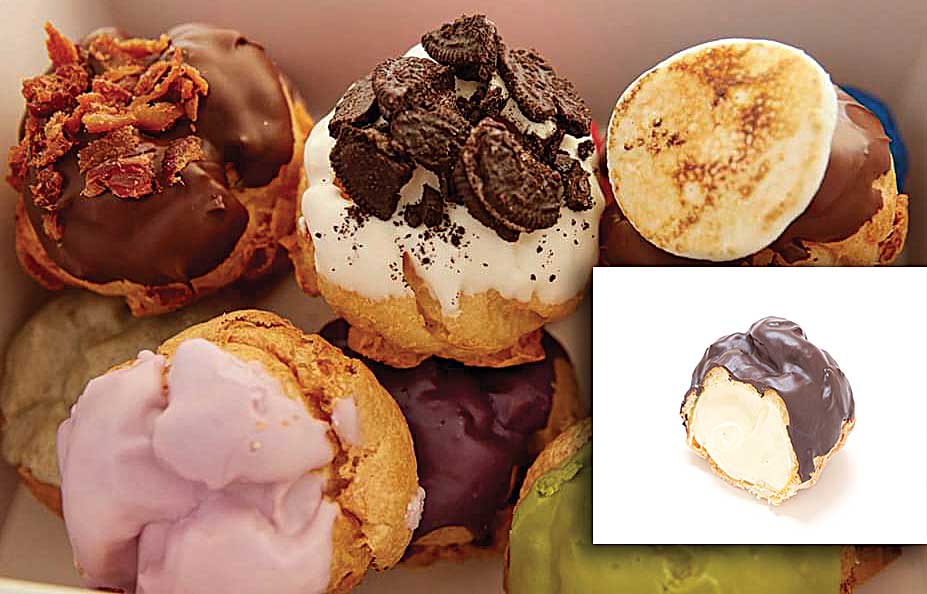 Cream Puffs
Cream puff? More like dream puff! Beard Papa's which originated in Japan, has the most fresh and natural cream puffs in the game. The puff shells and custard cream used to fill the delicious puffs are made fresh every day from scratch right in the kitchen! The natural ingredients include Madagascar vanilla beans. There are a variety of cream puff flavors to choose from, ranging from your classic vanilla and chocolate to more extravagant flavors, like crème brûlée and espresso.

Beard Papa's
Town Center, 5215 Town Center Boulevard, Suite 620
Peachtree Corners
facebook.com/BeardpapaATL
Image provided by Beard Papas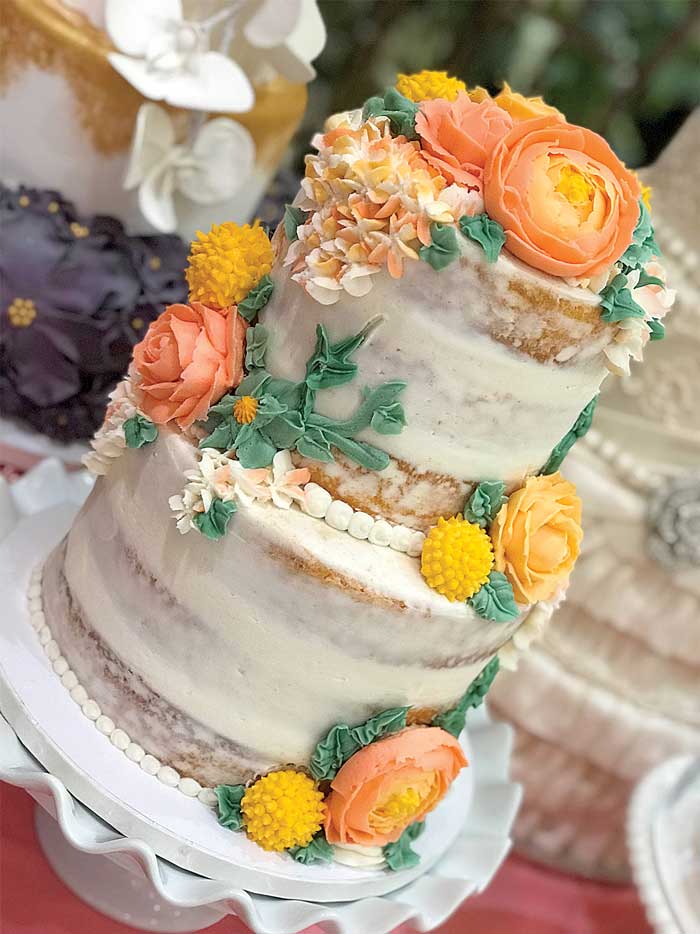 Custom Cakes
Don't let the name fool you. While cupcakes are Gigi's signature treat, there's more where that came from. Gigi's is a full-service, family-owned bakery that specializes in custom cakes that come in various sizes and designs. They offer themed cakes fit for any occasion, whether it's a birthday party or wedding. Pictured here is a semi-naked vanilla cake decorated with beautiful hand-piped flowers. It looks so good you almost don't want to eat it!

Gigi's Cupcakes
The Forum, 4880 Peachtree Corners Circle
Suite 1130
Peachtree Corners
gigiscupcakesusa.com/norcrossgeorgia
Image provided by Gigi's Cupcake