The newly opened CMX CinéBistro will serve 'Brunch and a Movie' on Saturdays and Sundays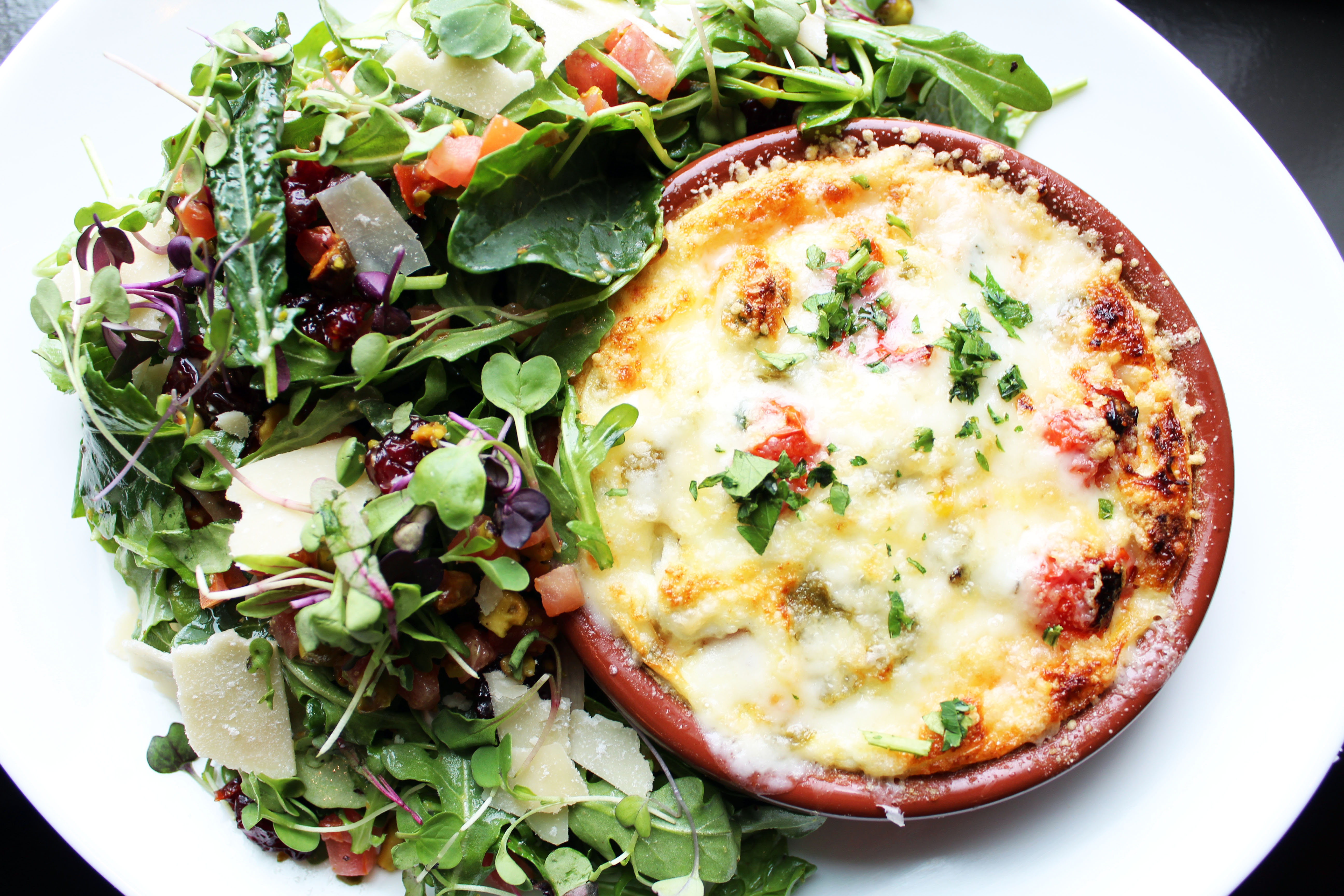 CMX CinéBistro Peachtree Corners is unveiling a special brunch menu for guests to enjoy on the weekends. Beginning Saturday, March 23, moviegoers can experience 'Brunch and a Movie' on Saturdays and Sundays until 2 p.m. at the brand-new, luxurious dinner-and-a-movie theater – located in Peachtree Corners Town Center.
"Brunch is a favored weekend activity that foodies from every generation can enjoy," said Isaac Stewart, vice president of culinary development for CMX Cinemas. "Our new, thoughtfully crafted menu takes the typical brunch affair to the next level, creating a can't-miss dining experience that further elevates the theater as the preferred entertainment destination in Peachtree Corners and surrounding communities."
On the Menu
The luxury, world-class theater will serve brunch classics, including Chicken & Waffle Sliders, Steak & Eggs, Bread Pudding French Toast, Egg White Frittata, Braised Chicken Tostada, and Sausage Sliders. Guests can also spice up their order with a variety of individual or bottomless prosecco drinks from the bar, including the signature King of Prosecco cocktail with a King of Pops popsicle, or by warming up with Coffee with Dulce De Leche.
"We welcome guests to experience our new weekend brunch menu while watching the latest movies in one of our premium auditoriums, which feature comfortable, oversized reclining love seats," said Shane Pierce, general manager of CMX CinéBistro Peachtree Corners. "Our full from-scratch menu, including brunch, can also be enjoyed on our outdoor patio or in the spacious indoor lounge area."
CMX CinéBistro Peachtree Corners features six auditoriums with 90 to 100 lush oversized reclining leather love seats and provides the latest projection technology on curved high-gain screens with Barco 4K laser projectors, RealD XL 3D on silver screens and a digital 7.1 sound system. Movie ticket prices are $16 for adults and $14 for children. Matinee prices for shows earlier than 4 p.m. are $14, every day of the week.
The multifunctional theater also offers a private dining room available to rent for executive meetings and/or private celebrations. All areas, including the bar and auditoriums, are also available to reserve for VIP movie screenings, corporate events, celebrations and special occasions.
CMX CinéBistro Peachtree Corners is located in the back section of the new Peachtree Corners Town Center development, adjacent to the parking garage – offering free, ample parking, at 5180 Town Center Boulevard. It is a 21-and-over theater for all shows nightly after 6 p.m. Guests three and older are welcome for all shows 6 p.m. or earlier and must be accompanied by an adult over the age of 21. Proper ID is required. To enjoy in-theater dining, guests should arrive 30 minutes before showtime.
CMX CinéBistro currently offers the USL Closed Captioning System, Assisted Listening and Descriptive Narration for most films and most showtimes to enhance the hearing and visually impaired theater guest's movie-going experience.
For more information about CMX Cinemas, visit cmxcinemas.com or follow along on social media @cmxcinemas.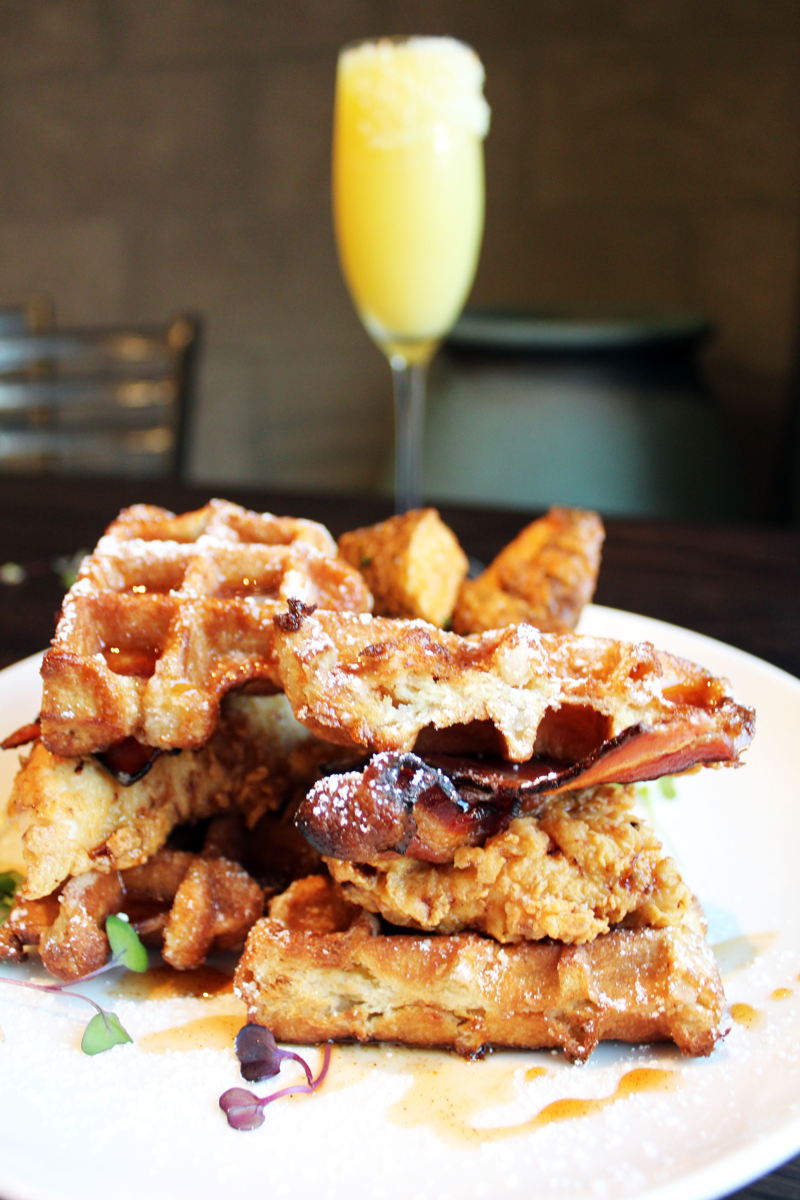 Norcross High School Drama Presents BADGER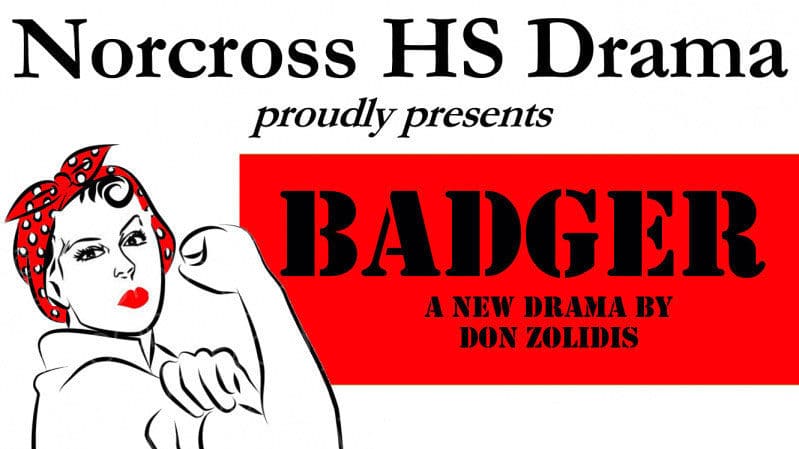 A new play by Don Zolidis about WOWs, Woman Ordnance Workers, will be staged by Norcross High School Drama in early October. BADGER centers around five young women in 1944. They take jobs at the Badger Ordnance Works in Wisconsin, one of the largest munition factories in the U.S. There, they encounter danger and sexism as they form unlikely friendships during the dark days of World War II.
The play will be presented Oct. 2, 3 and 5 at Norcross High School Auditorium, 5300 Spalding Drive, Norcross 30092. On Wednesday and Thursday, it begins at 7 p.m. On Saturday, the play starts at 1 p.m. Tickets, on sale now, are $7 for adults and $5 for students. Visit nhs-drama.com for details and a link to purchase tickets.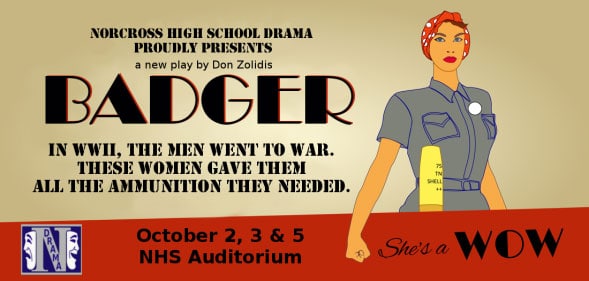 Meet New York Times Bestselling Author Karen Abbott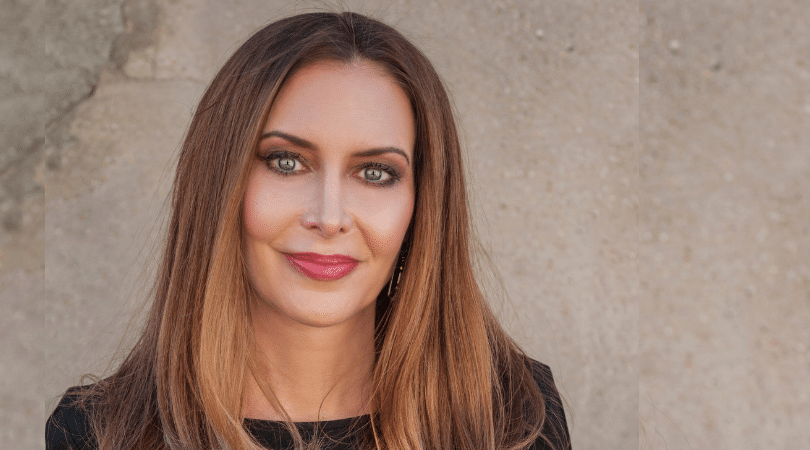 Karen Abbott is the author of Sin in the Second City, American Rose, and Liar Temptress Soldier Spy, which was named one of the best books of 2014 by Library Journal, Christian Science Monitor, and Amazon. She has written for The Wall Street Journal, The Washington Post, newyorker.com, and other publications. Her next book, The Ghosts of Eden Park, tells the story of "the Bootleg King, the women who pursued him, and the murder that shocked jazz-age America."
Join Gwinnett County Public Library and meet Karen Abbott on Friday, August 30 at 7:00 pm at the Peachtree Corners Branch, 5570 Spalding Drive, Peachtree Corners, GA 30092. Free and open to the public.
For more information, please visit www.gwinnettpl.org or call 770-978-5154.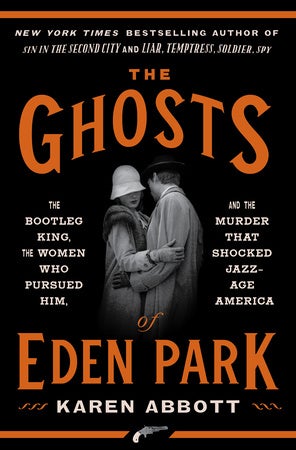 The Dark Crystal Ball: Gathering of Gelflings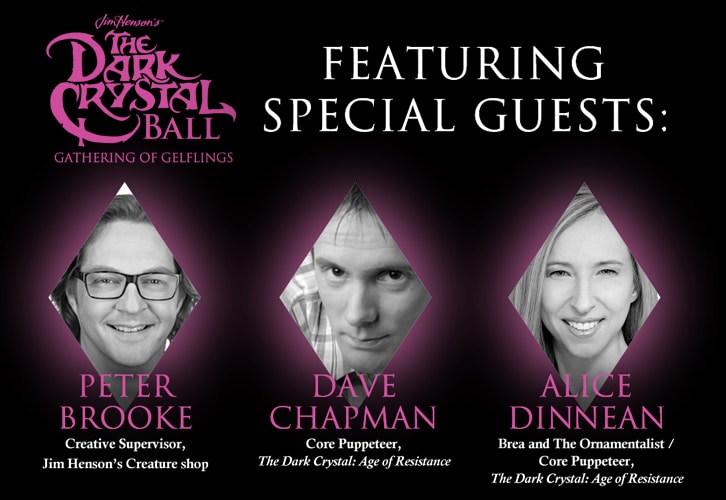 Before the darkening descends, your invited to gather at the Center for Puppetry Arts for their final ball honoring Jim Henson's The Dark Crystal: World of Myth and Magic.
Create a Dark Crystal-inspired costume or wear any fantasy attire. Festivities include celebrity guests, a costume contest, complimentary heavy hors d' oeuvres, and beer and wine for purchase.
Celebrity guests from the upcoming Netflix series The Dark Crystal: Age of Resistance include:
Peter Brooke – US Creative Supervisor, Jim Henson's Creature shop
Dave Chapman – Core Puppeteer
Alice Dinnean – Brea & The Ornamentalist, Core Puppeteer
Ages 21 and over only
Thurs, Aug 29, 7pm
Limited tickets are available and range from General Admission at $150 to ULTRA VIP Tickets $550.