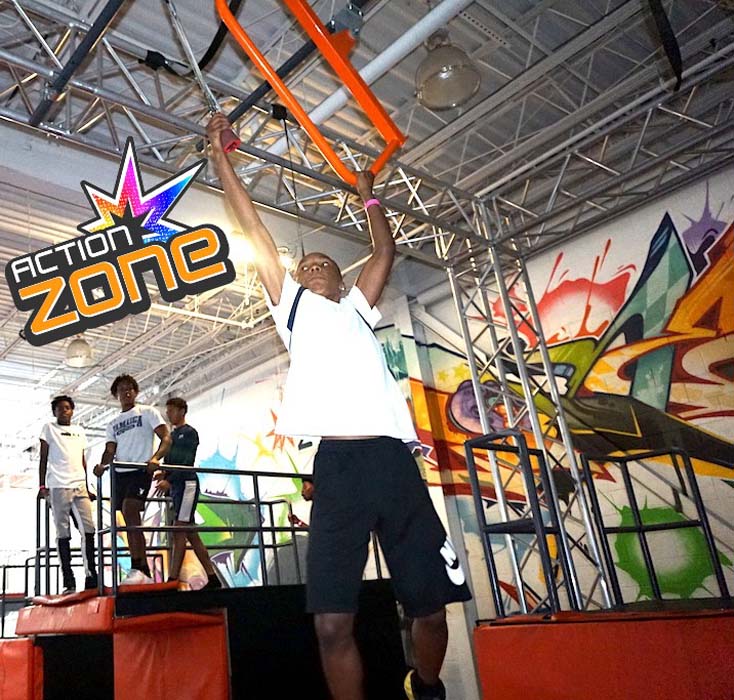 One of Fourteen included in Our Great Spaces for Your Corporate & Holiday Events
Nitro Zone
6344 Cash Court
Peachtree Corners 30071
678-949-3866
nitrozone.com
Who says a corporate or family gathering has to mean a seated meal in a restaurant? Why not entertain the colleagues and the kids – both children and adults who are still kids at heart, and head over to Nitro Zone for some action-packed holiday fun? Nitro Zone offers all the entertainment your coworkers and relatives can possibly handle, in one building.
If you're wondering how this could fit into your holiday plans, Nitro Zone has everything you need for competition-driven, and/or team-building corporate celebrations. And families easily spend 3-4 hours here on average. Eliminate the worry of restless youngsters being seated for a traditional, multigenerational holiday gathering.
Nitro Zone Marketing and Sales Specialist, Kendall Lawrence, informed me that there is something for everyone. The kids are entertained, and when the adults are not joining in the bowling, racing and arcade action, they enjoy the full bar and massage chairs; everyone is happy.
Childhood AND Grown Up Christmas List
The smallest party here would be a party of 10. Conversely, a group as large as 500-750 can be amused for an event at this location. If rotating groups of guests throughout the day, a party can be planned here for up to 2000 people. Buyout for a few hours is an option, you would have to speak to one of their party planners for details.
"Quick Trip had an Employee Appreciation picnic here with 2000 people rotating throughout the day. They had face painters, balloon artists, and bouncy houses for the kids outside. FedEx had a formal Christmas party with white tablecloths…and silver ornaments dressing up the room," recounted Lawrence.
Whether you're seeking a chance at bragging rights, or your team just enjoys cheering each other on, there are plenty of options at Nitro Zone. "It's 127,000 square feet of fun," said Lawrence.
The following activities are sold-by-the-hour options for your event:
The Nitro Speedway go-kart races take place on a high-speed track with dimmed lights. A state-of-the-art timing system allows you to challenge yourself for your best personal time.
Bazooka Ball is a cross between paintball, Nerf Guns, and Laser Tag. Participants wear vests, shoot nerf balls at each other, and light-up when they get hit.
Action Zone includes a Ninja Course, Rope Course, and a Trampoline Park. It's wall-to-wall trampolines. "Picture a game of Trampoline Dodgeball where you can hit your boss in the face and not get in trouble for it," chuckled Lawrence. Bounce and flip into the Foam Pits, or try your hand at a jousting match on a balance beam.
Near Stacks Bar and Grill you'll find Bowling – 14 lanes worth, with interactive touch screens, and Billiards (pool tables) with 24 televisions dedicated to sports.
Arcade video games with the hottest new games and latest technology. "The most popular arcade game is basketball. Everyone loves to show off who's the best."
How About a Holiday Party at Nitro Zone?
From a cocktail hour at the bar with the availability of an additional satellite bar if you wish, to any type of food set-up you'd like for your holiday bash, Nitro Zone's sales team, and event coordinators will make sure the right amount of staff is on-site to make your vision a reality.
Food options vary and depend on the nature of the event you are planning. "We can provide foods like pizza, wings, tacos, and burgers in-house. You may want to have a burger bar, or a taco bar set-up," related Lawrence.
For something more upscale they have a preferred caterer from the Norcross/Tucker area. Their party planners have worked with Moe's, a favorite barbecue place, and Buca di Beppo. Any type of food and service you'd like is possible, as long as you give them enough time to plan accordingly.
In the same manner, any food restrictions you may have can be addressed if they are given proper notice. Lawrence explained, "I can contact our food rep. I ordered kosher wings for a birthday party recently. If we need to outsource something, we'll make sure we do everything we can for the customer." They do have vegetarian options: veggie burger, fries, loaded nachos with no meat. They have a veggie stack, a vegan option, as well as gluten-free options, and dairy-free cheese.
As for desserts, they have cookies in-house, and they are happy to order any desserts you may need. Usually, people bring their own cakes, but they can order those too, if you wish.
Wine, beer, and liquor is available for your party, and you can rent 8-10 tables of 10-12 to set up down the hallway. For larger parties, they offer a buffet style meal with chafing dishes to keep food warm.
Book it!
If you're planning to have a grand, extravagant event at Nitro Zone, you should look into booking two months ahead. For a typical holiday party, a month in advance is advisable, although they've booked socials in as little as two days and even 20 minutes.
Nitro Zone Hours
Monday: Closed
Tuesday: 4 p.m.-9 p.m.
Wednesday: 4 p.m.-9 p.m.
Thursday: 4 p.m.-9 p.m.
Friday: 4 p.m.-11 p.m.
Saturday: 11 a.m.-11 p.m.
Sunday: 11 a.m.-9 p.m.
Parties can be booked during hours of closure with proper notification and sufficient time to plan.
For smaller parties, there is a per person rate. Once you reach 40 or more guests, there is a per hour charge. For reference, you can have 5-6 races on the Speedway in one hour.
Events are sold based on the number of guests, food and beverage selections, and the activities you choose.
Specials
Wednesday: 4 p.m.-9 p.m. unlimited play for $25.
Tuesdays and Thursdays: half off bowling.
Activities are a la carte – you purchase the activities of your choice. You can do all if you time it right, for a little over $50. There are often Groupons available, and you can usually find coupons in the Magazine, Local Flavor.
To give you an idea of the range in cost for activities:
Low: $22 bowling and racing.
Mid: $28-30 two races and one hour of bowling.
High: $35 per person to do Bazooka Ball, racing, unlimited Action Zone, and an hour of bowling.
Buyout: $1250 an hour for Go Karts – depending on the day of the week.
Prices vary from weekday to weekend. A weekend grand package is $35. It's $32 on a weekday. They're willing to negotiate with you as long as they make sure they're covering their costs.
Call Kendall Lawrence, Marketing and Sales Specialist, to inquire about booking your fun-for-all-ages holiday event at Nitro Zone at 678-949-3866.
Disclaimer: Pricing and specials are meant as a guide and is subject to change, please check with the individual facilities directly.
New Restaurant, Townhomes, Specialty Grocery Store Under Construction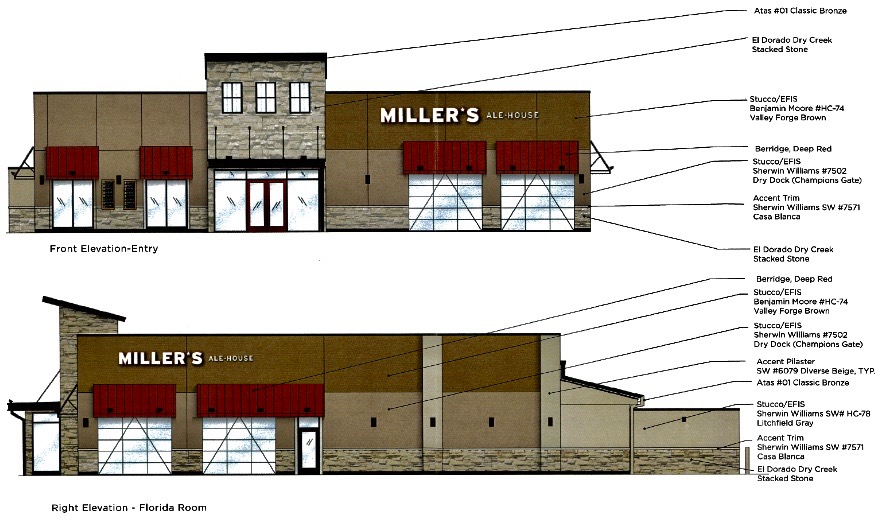 Miller's Ale House, a 7,000 square-foot restaurant, will soon break ground at its new location on Peachtree Parkway. The sports bar will be located on an out-parcel next to Taco Bell in the Peachtree Parkway Shopping Plaza. The north corner of the existing shopping center (where an existing emissions inspection station is located) will be razed for a parking lot for the restaurant. The new restaurant is part of a chain based in Orlando, Florida.
Town Center Townhomes: The first five of the 72 planned townhomes adjacent to the Town Green are now under construction. Foundations have been poured on the new 3-story brick townhomes which will offer three- and four- bedroom/3.5-bathroom floor plans. Features include brick exterior, two-car garages, gas fireplace and stainless-steel appliances, granite counter-tops in the kitchen. The development is named 5200 at Town Center. The sales office is located at the Stonington community located at 3544 Medlock Bridge Road. A full list of amenities and prices are included on the builder's website.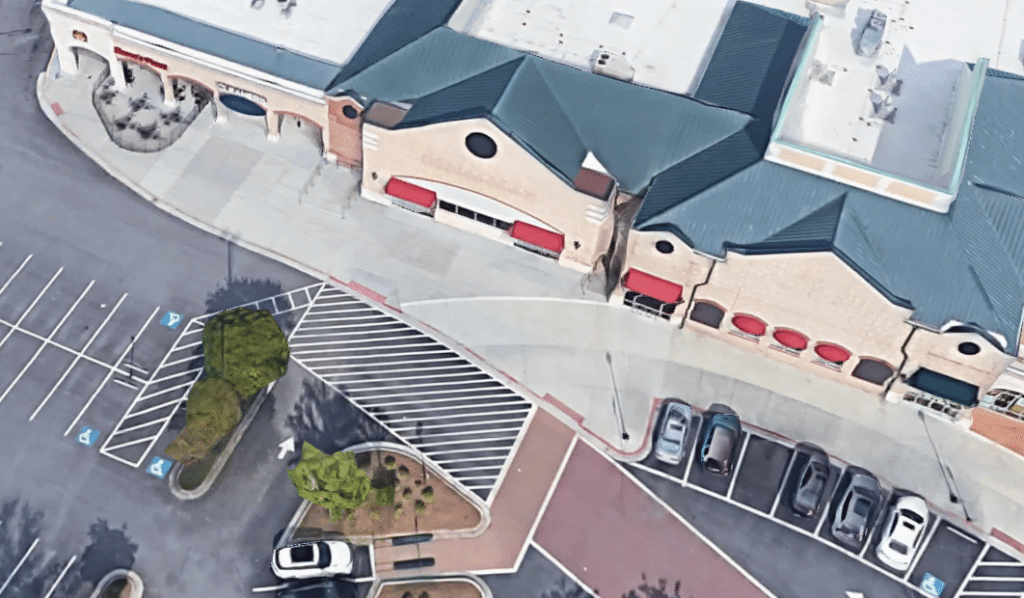 Lidl, the German discount grocer, will open in the former Earth Fare space in the Interlochen Shopping Center at 5270 Peachtree Parkway. Work is currently underway in the 23,500 square foot space but the company has not yet announced an opening date for its new Peachtree Corners location. Along with fresh produce, the discount grocer sells meat and poultry, frozen foods, bakery items, health and beauty and household essentials. The first modern Lidl store opened in 1973 in Germany; today the company operates 10,800 stores in 32 countries including more than 70 stores in the United States.
Information courtesy City of Peachtree Corners
My Favorite Holiday Foods & Desserts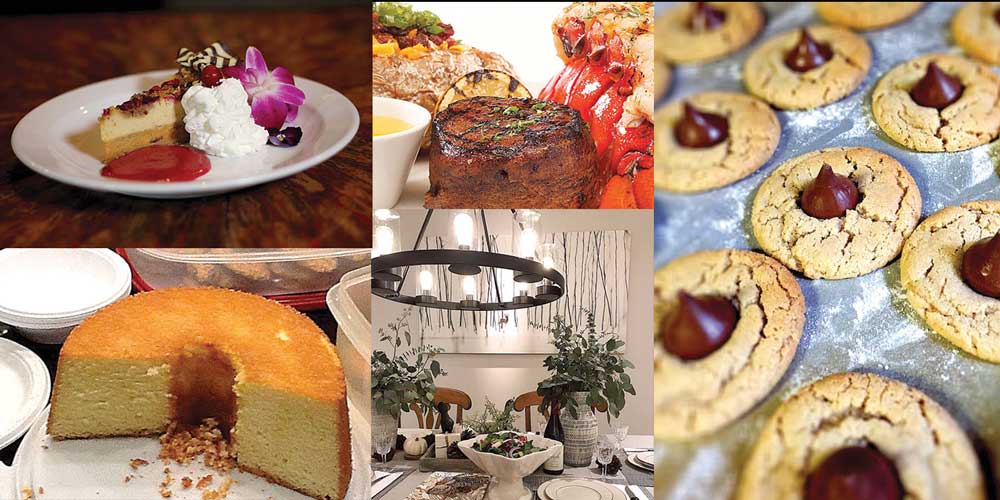 We asked some local people what their favorites were for this holiday season
The Bramble Family
Kyra, Cliff, Stevie, Reid
Owner of Noble Fin
The Bramble Family

Peanut Butter Cookie Kisses
Peanut Butter Cookie Kisses
"One of the joys of making this dessert during the holidays is not the actual eating of these cookies, but the pure look of excitement in our kids' faces. The excitement of gathering all of the ingredients, and the fun of pouring the ingredients into the bowl, making a mess and watching the kids be filled with so much excitement as the cookies get placed into the oven."
---
Debbie Mason
Peachtree Corners
First Lady
While Debbie is involved with many of the city's activities, including the Peachtree Corners Festival, she takes time to bake for her family. She shares this favorite holiday recipe.
Debbie's Sour Cream
Pound Cake

Debbie Mason
Debbie's Sour Cream Pound Cake
2 sticks butter, softened
½ teaspoon baking soda
3 cups sugar
1 cup sour cream
6 eggs
1 teaspoon vanilla extract
3 cups flour
Cream the butter and sugar until light and fluffy. Add the eggs, one at a time, beating well after each. In a different bowl, sift together the flour and baking soda. Then add the flour mixture, alternating with adding the sour cream, beginning and ending with flour. The batter should have taken on a different sheen when it's ready. Add the vanilla and blend well. Pour into a greased and floured tube pan. Bake in a preheated oven at 325 degrees for 90 minutes. Enjoy!
---
Executive Chef Ken Hampton
Hilton Atlanta—Peachtree Corners
Chef Ken Hampton

Cranberry Pumpkin Pie with Berry Coulis

Warm Salted Caramel Vanilla Bean Cake with Peppermint Ice Cream

Pearls Sugar Waffles with Mini Cider Donuts.

Red Velvet Cheesecake with Bourbon Eggnog Crème
"I have been Executive Chef at the Hilton Atlanta—Peachtree Corners Hotel, known as the "Castle on the Hill," for the past nine years, and I've seen tremendous growth in the area. Over the years, several local companies have held their holiday celebrations at our hotel. The holiday season is my favorite time of the year—I love to see the joy and happiness of our customers celebrating the season with co-workers and family.
"Our holiday collection this year includes Red Velvet Cheesecake with Bourbon Eggnog Crème, Warm Salted Caramel Vanilla Bean Cake with Peppermint Ice Cream, Cranberry Pumpkin Pie with Berry Coulis and Pearls Sugar Waffles with Mini Cider Donuts."
---
Gina Solomon
Wesleyan Artist Market
Harvest Salad
"This is, hands down, a sure hit—even for those who typically do not enjoy a salad. The combination of sweet and savory is a crowd pleaser every time. Crisp green apples, toasted pecans and dried cranberries make it a seasonal specialty."
● The salad ingredients include:
● mixed greens lettuce
● sliced red pepper
● cubed Granny Smith apples
● sliced red onion
● toasted pecan halves
● dried cranberries
● crumbled blue cheese
● salted bagel chips and
● homemade dressing of oil, apple cider vinegar, sugar, dried mustard and poppy seeds.
---
Jeanne Aulbach
Peachtree Corners City Council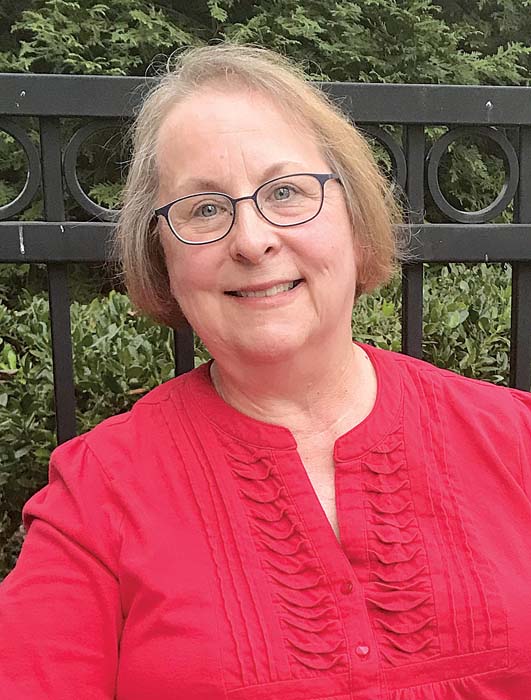 Jeanne likes to keep it basic. "Generally, if I'm hosting for the holidays, I just roast a turkey and fix some candied sweet potatoes, mashed potatoes and succotash. No recipes needed!"
---
Chef Donte Youmans
Firebirds Wood Fired Grill in Peachtree Corners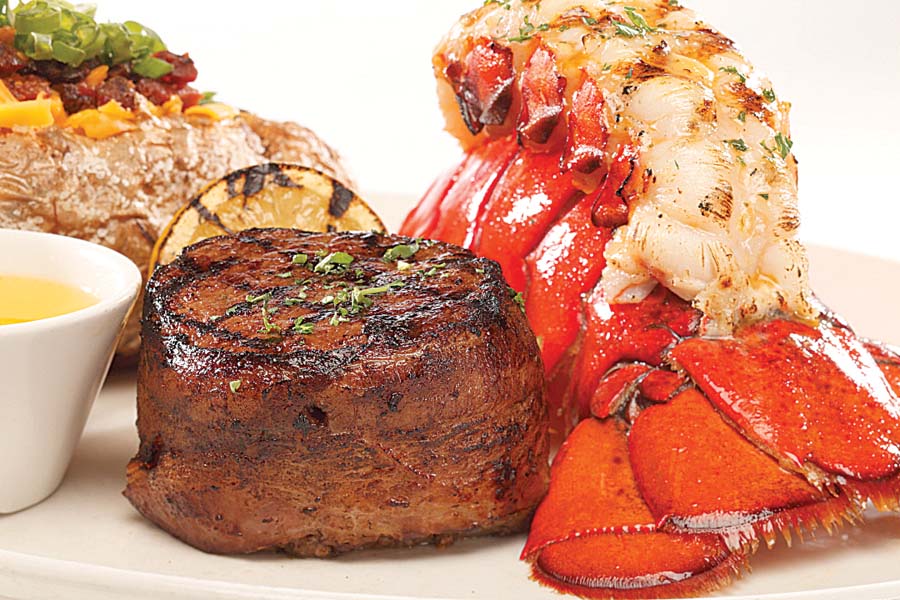 Surf and Turf
If turkey isn't your style, Chef Youmans has a suggestion: try a half-pound lobster tail and a 7-ounce applewood-smoked, bacon-wrapped filet seared over glowing embers of Firebirds' 100% wood fired grill.
"Our Surf and Turf is a special entree combining a flavorful hand-cut filet with a juicy lobster tail grilled to perfection."
Celebrate the Spooky Seask with Family-Friendly Halloween Events at Gwinnett Parks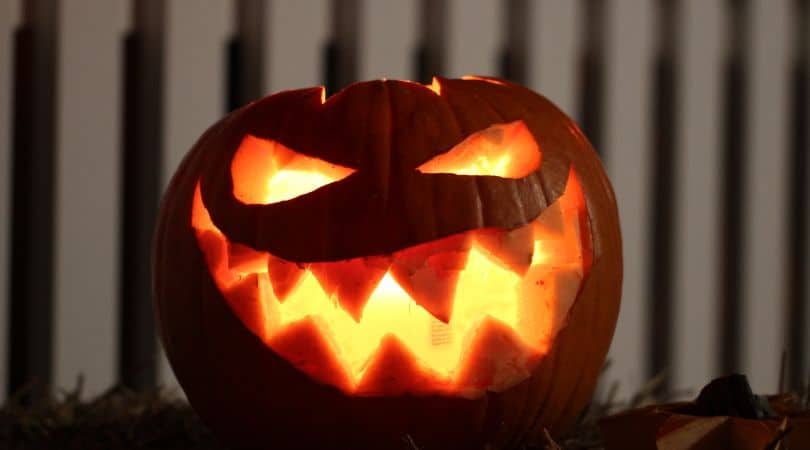 Gwinnett County Parks and Recreation has so many ways to celebrate the haunting season. Some are spine-chilling and others are educational but all are family friendly:
Walk Among the Stars is on Oct. 24, from 6 p.m. to 8 p.m. at Collins Hill Park, 2225 Collins Hill Road, Lawrenceville 30043. Celebrate National Lights on Afterschool at this free event for all ages with costumes, games, crafts, inflatables and more. Visit www.livehealthygwinnett.com or call 770-822-3197 for more information.
Gourd Monsters & Mocktails is Oct. 25, from 2 p.m. to 4 p.m. at Prime Timers Pointe at George Pierce Park, 55 Buford Highway, Suwanee 30024. Create a spooktacular masterpiece while enjoying mocktails and tasty treats! All instructions and materials provided. Ages 50 and older, $5 per person. Preregister by Oct. 22 online with code GPP41901 or call 678-277-0910.
Escape the Room: Teen Edition is on Oct. 25, from 7 p.m. to 9 p.m. at Rhodes Jordan Park Community Recreation Center, 100 East Crogan Street, Lawrenceville 30046. Help solve the mystery, beat the clock and escape. Ages 11 to 14, $10 per person. Preregister by Oct. 21 online with code RJP41605 or call 678-277-0890.
Super Hero Costume Party is on Oct. 26, from 4 p.m. to 7 p.m. at Lilburn Activity Building, 788 Hillcrest Road, Lilburn 30047. Come to this free event dressed as your favorite hero for an afternoon of fun, games, music and more. All ages welcome. Preregister to reserve your spot online with LAB41620 or call 678-277-0875.
Fall Into Halloween is on Oct. 26, from 9:30 a.m. to 12:30 p.m. at Lucky Shoals Park Community Recreation Center, 4651 Britt Road, Norcross 30093. A Halloween festival complete with crafts, games, costume contests and a haunted surprise for everyone. All ages, $3 per person. Preregister online with code LSP41610 or call 678-277-0860.
Harvest Homecoming is on Oct. 26, from noon to 4 p.m. at McDaniel Farm Park, 3251 McDaniel Road, Duluth 30096. A free event with a special trip to the farm for games, face painting and tours. See the furry farm friends, enjoy a hayride, visit vendors and sample some tasty s'mores. All ages, preregister online with code MFP41690 or call 770-822-5450.
Trail of Terror is on Oct. 26, from 6:30 p.m. to 8:30 p.m. at Vines Park, 3500 Oak Grove Road, Loganville 30052. Get your chills and thrills as you experience the shadowy and sinister Phantom Village. All ages, $5 per person. Preregister online with code EXT41700 or call 678-377-4010.
Underwater Pumpkin Patch is on Oct. 26, from 10 a.m. to 1 p.m. at Bethesda Park Aquatic Center, 225 Bethesda Church Road, Lawrenceville 30044. Come find your perfect pumpkin in the pool patch to decorate for our pumpkin contest. All ages, $8 per person. Preregister online by Oct. 18 with code BEP41101 or call 678-277-0880.
Spooktacular Skate Party is on Oct. 26 from, 6:30 p.m. to 8:30 p.m. at Pinckneyville Park Hockey Rink, 4758 South Old Peachtree Road, Peachtree Corners 30071. Create ghoulish crafts, roast marshmallows, participate in a costume contests and more! Free to attend, bring your skates and have some fun. Additional fees may apply. All ages, preregister online with code PVP41690 or call 678-277-0920.
Evening with Edgar Allan Poe is on Oct. 26, from 7 p.m. to 10 p.m. at Lawrenceville Female Seminary, 455 South Perry Street, Lawrenceville 30046. Get into the spooky season with one of the most renowned writers to hear tales that will make your blood run cold! Ages 16 and up, $26 per person. Preregister by Oct. 20 online with code LFS41402 or call 770-822-5178.
Boo Bingo and Potluck is on Oct. 31, from 11:30 a.m. to 1 p.m. at Bethesda Park Senior Center, 225 Bethesda Church Road, Lawrenceville 30044. Dress up in your best Halloween costume, bring a frightfully good potluck dish and enjoy a round of Boo Bingo! Ages 50 and up, $6 per person. Preregister Oct. 29 online with code BEP41908 or call 678-277-0179.