What's New in County District 2, from Commissioner Ben Ku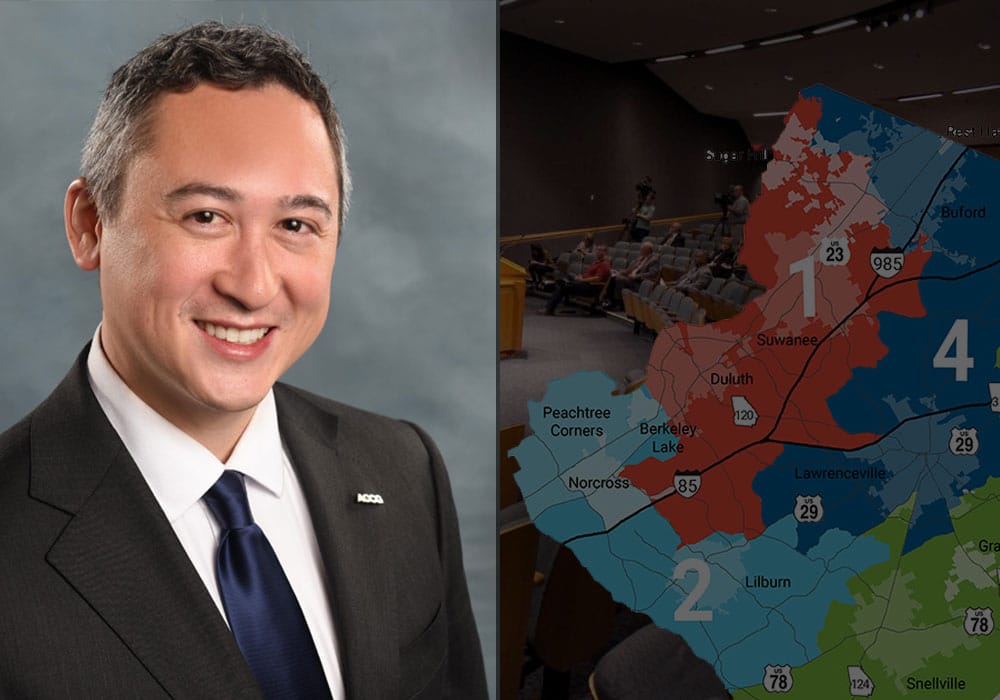 Get ready for the transit referendum in March
In case you aren't aware, there's a special election happening March 19 that will shape the future of transit in Gwinnett County. You can visit the County website for details about the transit contract referendum, transit plan, special election schedule, and voting locations. Remember Tuesday, February 19 is the last day to register to vote and/or update your registration record for this election, and you can check the status of your voter registration on the Georgia Secretary of State's website. 
You'll have several ways to cast your ballot, including advance in-person voting from February 25 to March 15 at the main Elections Office or at one of seven satellite offices from March 4 to March 15. These dates include Saturdays and Sundays. You can also request an absentee ballot by mail through March 15 or wait to cast your ballot at your assigned polling location on Election Day.
Attend a transit referendum open house
There are also several opportunities to learn more about the transit contract referendum before the election. The County is hosting open house sessions where you can drop in and ask questions one-on-one to staff from our Department of Transportation. The next session in District 2 is March 4 from 6:00pm to 8:00pm at New Mercies Christian Church, 4000 Five Forks Trickum Road, Lilburn. View the complete schedule of open houses.
Seeking applicants for board appointments
I'm still looking for dedicated residents who want to serve on a county board to fill a few remaining positions. Positions are available on the Community Outreach Advisory Board, the Merit Board, and the Zoning Board of Appeals. Please apply for that if you're interested! Visit
www.GwinnettCounty.com/D2Application to apply.
Join me at a town hall on February 19
I hope you'll join me at an upcoming town hall that I'm hosting with Representative Brenda Lopez on Tuesday, February 19 from 6:00pm to 7:00pm at Lucky Shoals Park, located at 4651 Britt Road in Norcross. I'd love to see you there!
District 2 open office hours
Thanks for coming out to meet with me in my first round of office hours around the district. The next dates are:
February 20 at 2:30pm, Starbucks, 5485 Jimmy Carter Boulevard, Norcross
March 4 at 5:30pm, Norcross City Hall, 65 Lawrenceville Street NW, Norcross 
March 14, at 4:00pm, GJAC second floor conference room, 75 Langley Drive (Gwinnett County employees welcome)
March 25 at 6:00pm, Peachtree Corners City Hall, 310 Technology Parkway, Peachtree Corners (before the UPCCA meeting)
Behind the scenes of water resources
I recently hosted a behind-the-scenes tour of the F. Wayne Hill Water Resources Center,one of the largest ozone and membrane wastewater treatment facilities in the world. Thank you to everyone who joined me, including Emil Powella, who provided this picture from the tour!
Source: Commissioner's recent "News and Events in District 2" email.

Feeding Hungry Children in Southwest Gwinnett County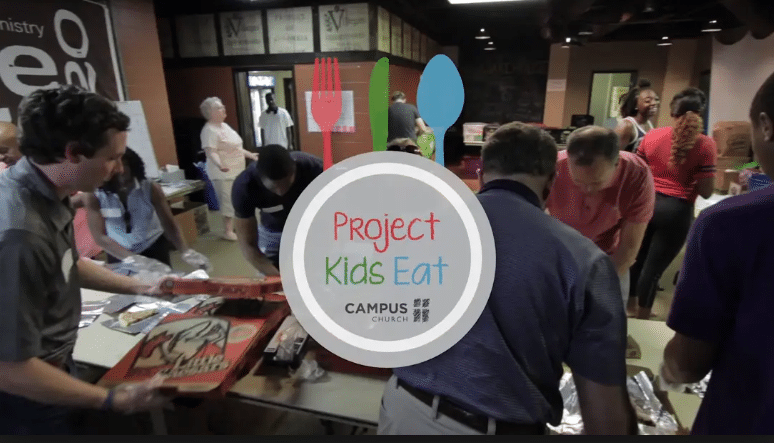 Southwest Gwinnett Chamber of Commerce Volunteers to help prepare and deliver meals to area children in need on Friday, July 12th.
The Southwest Gwinnett Chamber of Commerce will work side by side with the organizers of PROJECT KIDS EAT to deliver meals in the Southwest Gwinnett area to children who often go without regular meals when school is not in session. Studies show that hunger and drug/sex trafficking are linked as predators lure children into activities with simple offers of food. Summer is an especially vulnerable time.
Mayors, Council members, and other SWGC members will make sandwiches, pack and deliver meals to over 100 children, located mostly in the extended stay hotels, on Friday, July 12th from 11:30 a.m. to 1:00 p.m.
SWGC Chair (and Peachtree Corners Mayor Pro Tem), Weare Gratwick, explained that volunteering in areas of need were a central part of the chamber's charter. "We are all in close proximity to kids who need our support. It is something that needs daily attention, and we were glad to participate with the folks who do this work throughout the summer and other times when school is out. Our community is made better because of the efforts of organizations like Project Kids Eat." Membership Director, Beth Coffey also commented "the SWGC members are typically small to medium sized organizations in the SW corridor of Gwinnett County. They truly understand the specific needs of our community and are active in filling in gaps through our volunteer programs. It is one of the reasons Gwinnett County is such a tremendous place to live."
Project Kids Eat is an outreach of Campus Church, located at 1525 Indian Trail Road. They utilize volunteers every weekday to help with the outreach to over 100 children who rely on them for consistent and reliable meals during the summer. For more information about PKE, contact Julie@campuschurch.org or https://campuschurch.org/PKE
The Southwest Gwinnett Chamber of Commerce is a voluntary partnership of business and professional people, both profit and not-for-profit, working together to build a healthy economy and to improve the quality of life in Berkeley Lake, Norcross, and Peachtree Corners. For more information about Chamber, contact Beth Coffey at 678-906-4078 or bcoffey@southwestgwinnettchamber.org.
Apply for Gwinnett 101 Citizens Academy – Fall Class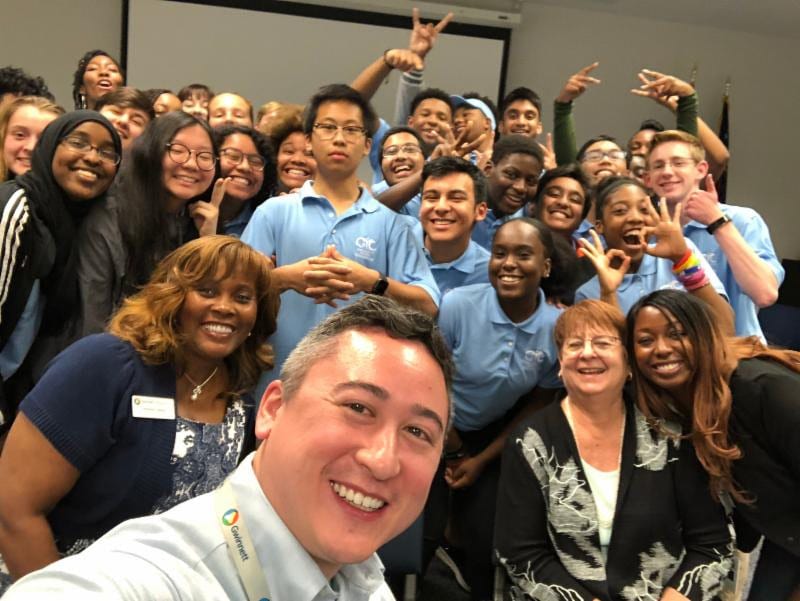 Ben Ku enjoyed speaking with the Gwinnett Youth Commission last week. The Gwinnett 101 Citizens Academy's 2019 spring cohort is wrapping up soon, so they're accepting applications for the fall, which runs August 29 to November 19.
Gwinnett 101 is a 12-week program offered twice each year that aims to develop and nurture informed and engaged residents, students, and business owners. Those who take part in this program will interact with leaders in their county government, visit county facilities to get a first-hand glimpse of how the county works, and build a network with others who live, work, and learn in Gwinnett County. As an alumnus of Gwinnett 101, Ben Ku can tell you that this is a great way to learn about your county government.
For more details and to apply, visitwww.gwinnett101.com. The deadline to apply for the fall 2019 term is July 1.
Gwinnett Police Joins Neighborhood Watch Company to Fight Crime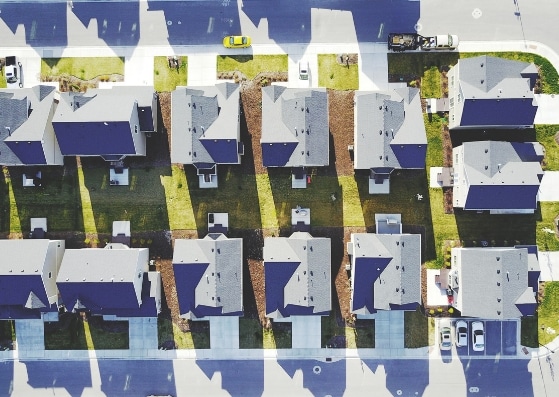 The Gwinnett County Police Department is partnering with a private neighborhood watch program to deter crime. Under an agreement approved by the Board of Commissioners on May 7, the department will be able to access videos submitted by subscribers of Ring, a doorbell video company that forms online crime watch networks with neighborhood users.
The company will donate 80 Ring Video Doorbell 2s valued at $15,920, which the department will give away and help install. However, residents do not need the Ring security system to be a part of the Ring online crime watch network, called Neighbors. Unlike other social media-type networks, Ring is solely dedicated to crime prevention.
Gwinnett Police Chief Butch Ayers said, "This agreement will allow the Gwinnett County Police Department to engage the community with a tool that can assist in solving crimes, help in reporting suspicious activities, and provide timely notifications by residents of potential problems in their neighborhoods."
Ring sells doorbells equipped with video cameras triggered by motion. Residents can volunteer those recordings to help police investigate crimes. Police cannot access live stream video and cannot access videos that residents do not submit.
Ring also offers an app that allows users to post on a page with neighbors to alert one another of possible criminal activity. The agreement with Ring allows Gwinnett police to follow those conversations to track burglars and other criminals.
Gwinnett County Police Department will meet with neighborhood groups that are designated COPS communities to discuss the Neighbors crime watch app. Residents of these neighborhoods who download the app will be entered into a raffle to win a doorbell video camera. One Ring doorbell camera will be raffled per COPS community. The Gwinnett County Police Department will help install the device at the winners' residences at a later date.