High-End Cosmetic Store Opens In Peachtree Corners Town Center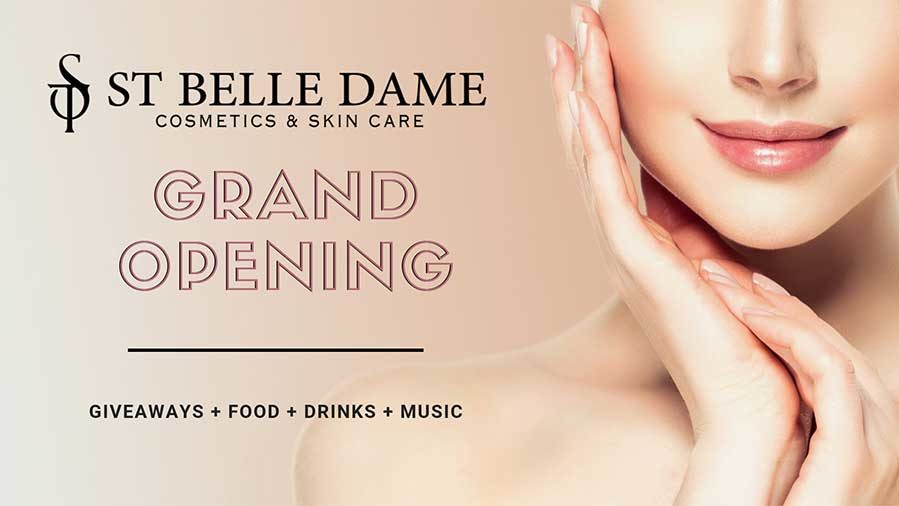 ST Belle Dame, a total luxury cosmetics store is having their Grand Opening on September 27th-29th! Located in the newly constructed Town Center Boulevard in Peachtree Corners, the area provides a great place for people of all ages to make memories for generations to come.
ST Belle Dame carries a variety of popular luxury brands, highly lauded Korean and Japanese skincare products, as well as exclusive brands that are unobtainable anywhere else. Included in its current brand line-up are Dior, Giorgio Armani, Laura Mercier, Becca, Chanel, Shiseido, SK-II, Amore Pacific, Kevyn Aucoin, Dr. Jart, Missha, Innisfree, TonyMoly and many many more.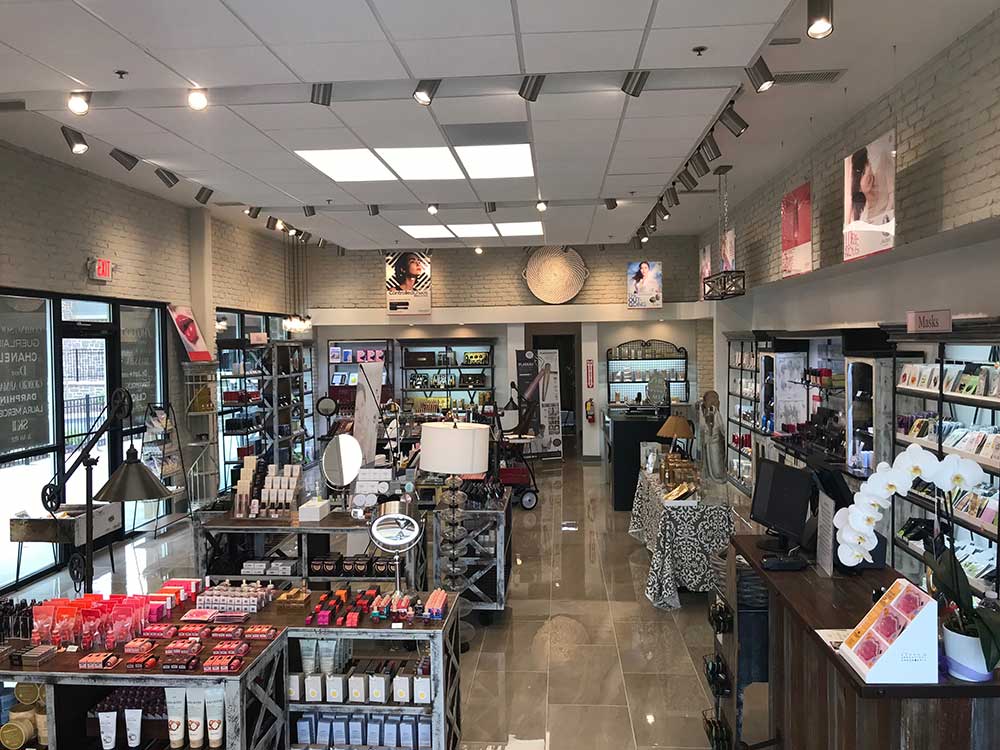 "Belle Dame" itself translates to beautiful woman in French, and ST Belle Dame believes that true beauty comes from within. They offer only the best to allow true, inner beauty to shine without the need for reliance on artificial beauty standards created by the industry. In order to do this, their team of professionals uses a stringent vetting process that allows for only specially curated, top rated beauty and skincare products to be offered.
They take this job seriously as they utilize trained beauty consultants and professionals to provide help and guidance on the journey to embracing natural beauty. They provide everything beauty-related from skincare to at-home facial skincare devices to makeup. And because they especially place an emphasis on skincare, they also have an ancillary spa to offer specialized skincare treatment services.
Additionally, they have incorporated special mini-events to mark their Grand Opening Weekend with the first 20 store customers receiving a free gift worth up to $50 with their purchase as well as anyone spending $150 or over getting a free facial gift card.
Stop by during their Grand Opening to get all your skincare essentials, find new favorites, explore current trends and new releases from all your favorite brands and go home with additional gifts as a part of their Grand Opening Event!


Atlanta Tech Park-Based Start-Up MAGISNAT Researches the Mediterranean Diet and Eating Disorders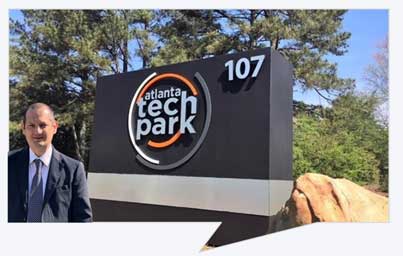 Italian company MAGI'S Lab held a launch event for its innovative American start-up MAGISNAT,at Atlanta Tech Park on June 23, 2022.
This partnership will provide crucial support for MAGISNAT to reach its goals, such as sponsorship opportunities, research and development and exploring the importance of the Mediterranean diet for health.
Atlanta Tech Park was chosen for its track record of successfully developing research projects and laying the foundation for them to grow and thrive in the U.S. market.
This prominent location in the Southeast will enable MAGISNAT to accelerate scientifically and corporately.
The event was broadcast live on the official YouTube channel of the Italian House of Deputies and the Large Café in Atlanta Tech Park. MAGISNAT's presentation was also hosted in the Press Room of the Italian Chamber of Deputies in Rome.
It was the first time that such an important institutional body decided to host an event of scientific importance on the Mediterranean diet and natural molecules.
For more information, download the event's brochure here.
This event was attended by leading American and Italian professors and researchers, who specialize in the study of certain pathologies and natural molecules.
The American researchers who participated in the conference, include:
Professor Stephen T. Connelly, University of California, who is known for his studies on natural molecules and Alzheimer's disease;
Professor Jonh Paul SanGiovanni, BIO5 Institute and School of Nutritional Sciences and Wellness at the University of Arizona, who is studying nutrient constituents of the Mediterranean diet that are essential in dealing with conditions relating to retinal degeneration;
Professor Peng Jin, Emory University of Atlanta, who focuses on the importance of natural molecules in the treatment of certain diseases; and
Professor Karen L. Herbst, Department of Medicine at the University of Arizona, who is devoting herself to the study of lipoedema, and how the Mediterranean diet is among the possible treatments for this condition.
The Italian researchers who participated in the event, include:
Professor Benedetto Falsini, Institute of Ophthalmology at the Catholic University of the Sacred Heart, Rome, who is working on nutrition in hereditary retinal degeneration;
Professor Amerigo Iaconelli, Department of Internal Medicine at the Catholic University of the Sacred Heart, Rome, who is an expert on the Mediterranean diet and its importance for people's well-being;
Professor Sandro Michelini, San Giovanni Battista Hospital, Rome, whose research discovered the first lipedema gene;
, University Polyclinic Foundation "A. Gemelli,"Medical Genetics, Rome, who is working on the study of fragile X syndrome.
Each professor expertly shared their research on the usage of natural molecules for preventive purposes regarding diseases of genetic origin and eating disorders such as anorexia, obesity, lymphedema and lipoedema.
There are still many more things that MAGISNAT has set out to do, but this event was the first step toward important collaborations between American and Italian research. For example, the partnership with Emory University in Atlanta, whose main goals are patient wellbeing, the betterment of society and the development of scientific research.
---
For further information:
Company Name: MAGISNAT
Contact Person: Matteo Bertelli MD, PhD
Email: info@magisnat.com
Address: Atlanta Tech Park
107 Technology Parkway Suite 801, Peachtree Corners, GA 30092
Website: https://www.magisnat.com/

MAGISNAT Successfully Wraps Up Inaugural Edition of "Ambassadors" Project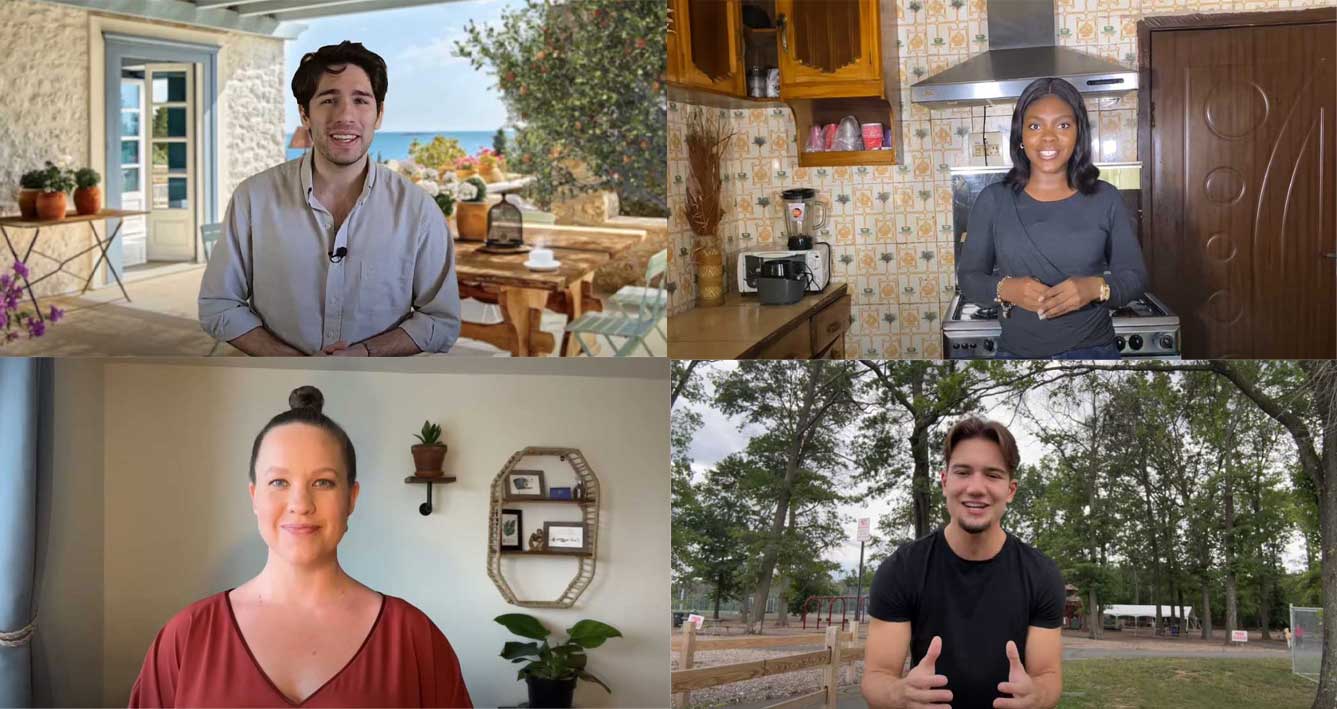 MAGISNAT, a pioneer in the wellness and nutrition sector, has finished the first edition of its groundbreaking initiative, the "Ambassadors" project.
The project, aimed at promoting a holistic approach to a healthy lifestyle, introduced four ambassadors, each contributing their expertise on the aspects of well-being.*
The debut of "Ambassadors" featured a lineup of influencers, including Victoria, the dedicated Diet and Nutrition Ambassador and Bruce, the charismatic Lifestyle Ambassador. Kimberly, the insightful Science and Nutrition Ambassador and Gianni, the dynamic Physical Activity Ambassador joined as well.
Each ambassador has already made a significant impact with their premiere episodes and presentations, which explore the journey toward enhanced well-being.*
What sets this initiative apart is its approach to creating a healthy lifestyle. It is grounded in the Mediterranean diet and tailored nutritional supplementation.
MAGISNAT also leverages OMICS testing to uncover individual-specific deficiencies. This testing allows for a personalized approach to diet, supplementation, physical activity and overall lifestyle.*
"As a journalist who's had the privilege to explore MAGISNAT's Ambassadors project, I am truly amazed by the innovative strides this company has taken towards revolutionizing the concept of well-being," stated George, who recently discovered this side of the wellness industry.
As the project grows, the four ambassadors are committed to regularly sharing their insights and tips for embracing a healthy lifestyle through MAGISNAT's social media channels. By following MAGISNAT on these platforms, audiences can ensure they don't miss a single episode of this project.
For more information and to stay updated, follow MAGISNAT on Facebook, Instagram, Youtube. You can also find the MAGISNAT online store on Amazon.
Watch the first episodes and presentations of the Ambassadors here:
Victoria: Watch Here
Bruce: Watch Here
Gianni: Watch Here
---
For more information:
Company Name: MAGISNAT
Contact Person: Matteo Bertelli MD, PhD
Email: info@magisnat.com
Address: Atlanta Tech Park
107 Technology Parkway Suite 801, Peachtree Corners, GA 30092
Website: https://www.magisnat.com/
---
*This article does not intend to provide medical advice, and the purpose of the summary of scientific bibliography is cultural insight. The article does not suggest that olive tree polyphenols, OMIC tests or dietary supplements have therapeutic or preventive properties for any disease or condition. It is not intended as advice to use the olive tree or its derivatives in any modality or for any purpose. Only a physician and/or nutritionist can provide advice in the areas of nutrition, prevention and health.

First Brewery in Peachtree Corners, to Host Halloween Festival Grand Opening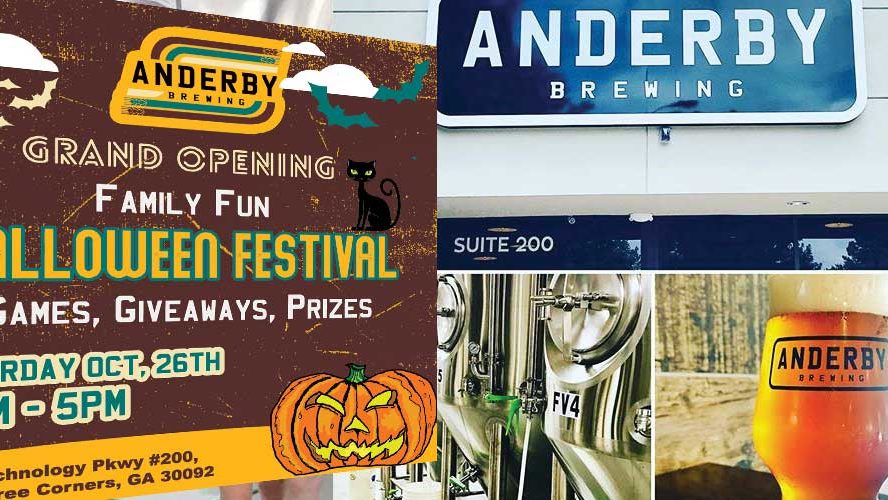 ​Anderby Brewing is the first and only brewery in Peachtree Corners, and they have already sent a wave of excitement throughout the community. With a laid back atmosphere and delicious brews featuring regional grains, they want to bring you the best experience and taste for your taste buds. Preston & Michell Smelt are the owners and their journey to this point has been quite interesting. It all started with a homebrewing course Michell purchased for Preston as a birthday present. The rest is history and now they have brought their delicious brew dreams to life by opening Anderby Brewing in the heart of Peachtree Corners.
If you haven't had a chance to check them out, don't fret! The two are hosting a huge Halloween Festival Grand Opening on October 26th. The Family Friendly event will be from 12pm-5pm. Parents, enjoy a beer while your kids enjoy all the fun-filled activities we have for them! They will have food vendors, candy, giveaways, arts and crafts activities on-site and more.
From 6pm-12pm they will host a Halloween Party for adults 21 & Older. The Halloween Costume Contest will take place during this time along with fun activities, food vendors, and more. $500 will be given to the first place winner for best Halloween costume. If that doesn't excite you enough five new beers will be released that day.
They are currently open for business and ready to serve you Tuesday-Friday 4pm-10pm, Saturday 12pm-10pm, Sunday 12:30pm-7pm.
Anyone interested in attending can RSVP at the following link:
Halloween Festival: ​https://anderbybrewingfestival.eventbrite.com
Adults Halloween Party: ​https://anderbybrewingparty.eventbrite.com