Wesleyan School Opens Registration for Community Basketball Clinics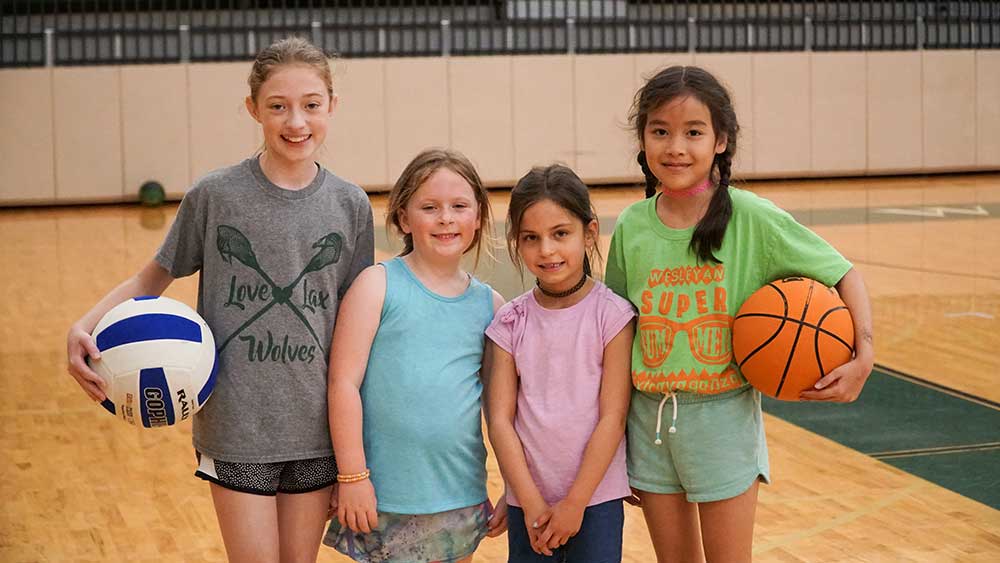 Wesleyan School has opened registration for its fall and winter Community Basketball Clinics. Open to children ages 5-10, all students are welcome and do not have to attend Wesleyan to participate.
The clinics are structured so that players receive sound fundamental instruction in a competitive and organized environment focusing on skill development and teamwork.
"Our goal is for children to learn how to play the game of basketball in the correct way in a fun setting," said Carolyn Whitney, Wesleyan's Varsity Girls Basketball Head Coach.
Boys and girls are invited to participate. Players will be divided by age and ability and will work each week in small groups to learn and develop skills.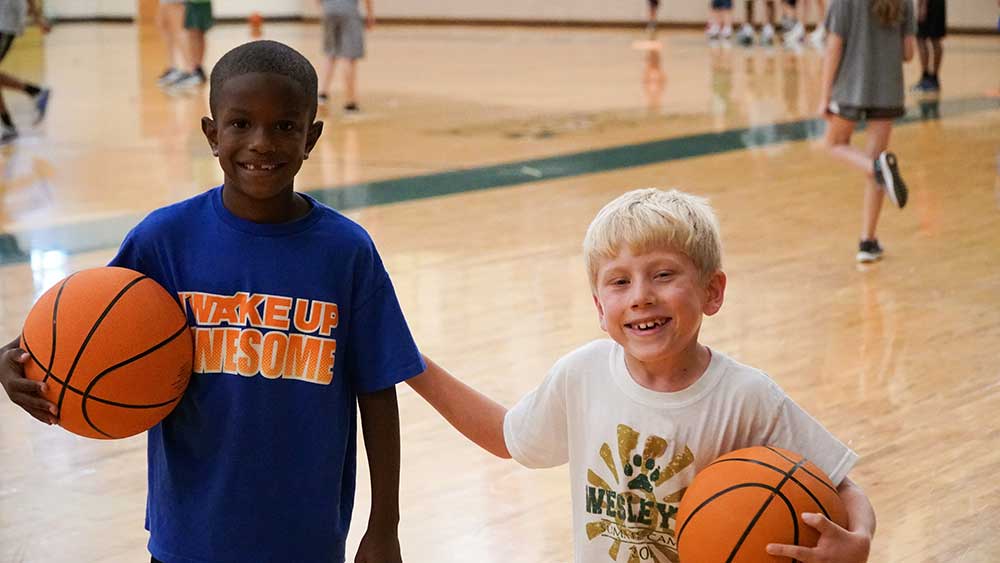 "We're excited to continue to offer excellent programs for the community," said Kelly Weatherly, Director of Auxiliary Programs. "First and foremost, we want children to have fun and learn new skills. The Community Basketball Clinics at Wesleyan provide that opportunity for children in an environment where they can build their confidence and knowledge of the game."
Clinics start Saturday, November 2 and run through Saturday, February 1. Registration for the entire season is $150 and drop-in rates are available per clinic. More information can be found online at https://www.wesleyanschool.org/programs/community-sports.
Wesleyan School is a Christian, independent K-12 college preparatory school located in Peachtree Corners, Georgia. At the start of the 2018-2019 school year, Wesleyan enrolled 1,177 students from throughout the metropolitan Atlanta area. To learn more about the school, visit www.wesleyanschool.org.
Simpson Staff Parade [Photos]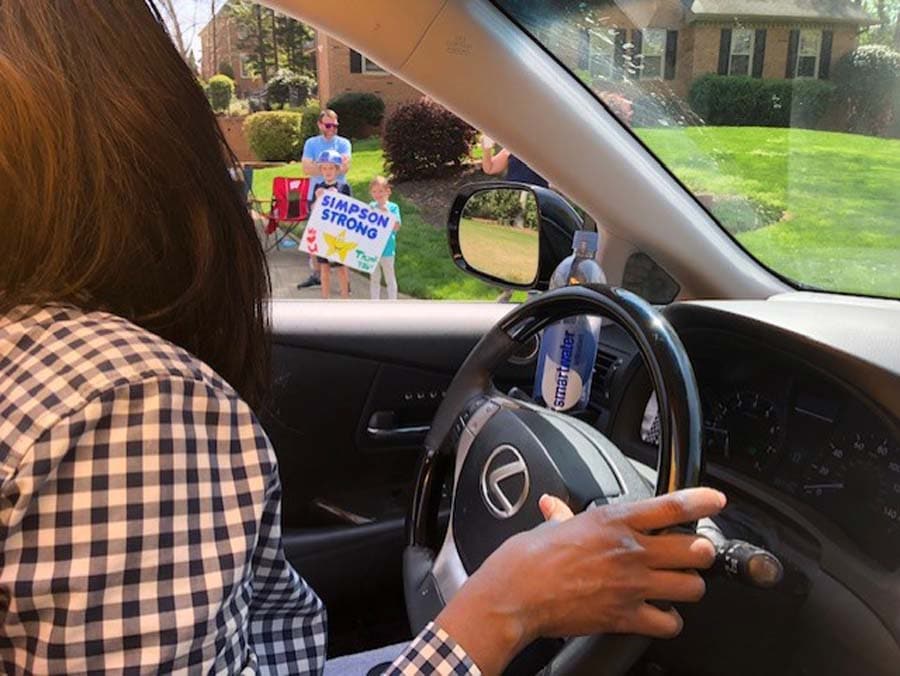 In case you missed it we're sharing pictures from Simpson Elementary School's Staff Parade from Friday, March 27th.
According to Principal Taffeta Connery:
There are not enough words to express how much the Simpson Staff Parade meant to our community today! Your generosity of time, warm caring signs, smiling faces and heart felt waves meant the word to our families. We had approximately 70 staff and family members in attendance (even fur babies).
Community members who did not even have children in the neighborhood commented, "This act of kindness has MOVED me to tears, very INSPIRATIONAL to see!"
A student stated, "This was the best part of my week!"
Parents said, "We needed this! Are kids miss seeing their teachers."
A TREMENDOUS "THANK YOU" goes out to Ms. Kathryn Arnold! She approached me with this idea only 3 days ago and all I had to do is say, "yes!" Thank you Kathryn for planning this special day for us and I THANK everyone who participated by making our Simpson Staff Parade so incredibly successful!!!
The smiles you placed on your students faces today, "priceless!" 🙂
With the deepest of gratitude, Taffeta #NorossStrong#gcps2020
Gwinnett Schools Hold Digital Learning Days, Provide Meals in Response to the Coronavirus Pandemic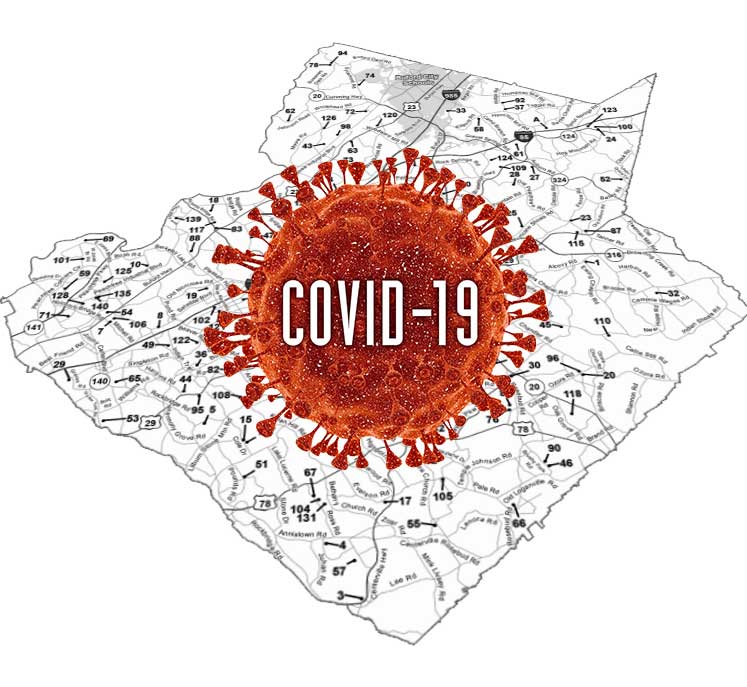 For the week of March 16-20, GCPS will hold Digital Learning Days. All GCPS events and activities are canceled until further notice. This includes all school events, extracurricular activities, school-related trips, community school events, and facility rentals. During next week's Digital Learning Days, all teachers who are leading lessons for students will work from home. All other employees report to work.
As part of next week's Digital Learning Days, 68 schools will provide meals for student pick up at the school and school buses will deliver meals at bus stops in the following clusters– Berkmar, Central Gwinnett, Discovery, Meadowcreek, Norcross, Shiloh, and South Gwinnett– and for the following schools– Alcova ES, Arcado ES, Berkeley Lake ES, Chesney ES, Duluth MS, Harris ES, Jackson ES, Knight ES, Lovin ES, McKendree ES, Northbrook MS, and Sycamore ES.
On Thursday, March 19, the school system will announce its plans for March 23-27, following a thorough review of the COVID-19 situation at that time.
Source: Gwinnett County School
Simpson Elementary Students Shine at Gwinnett County Science Fair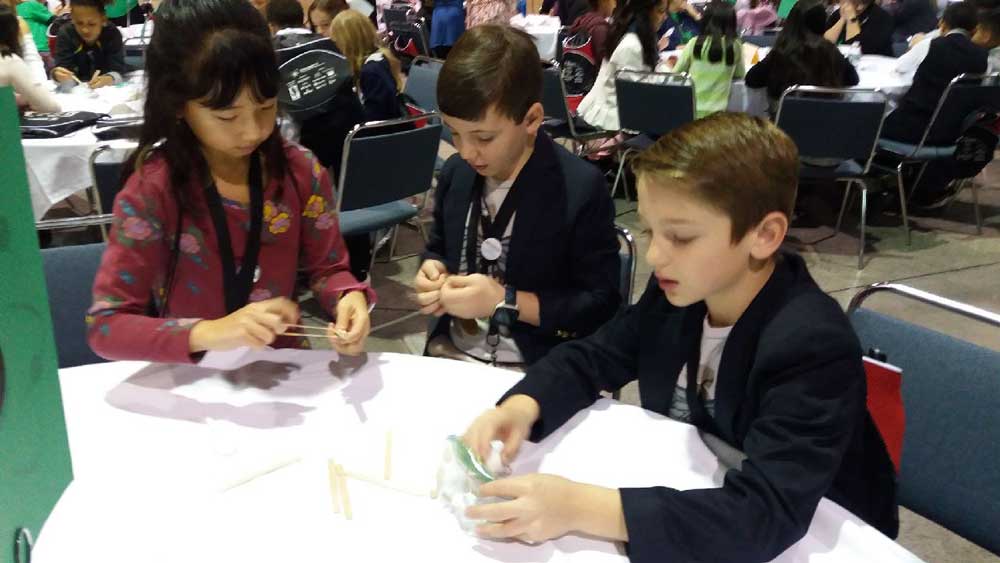 Simpson Elementary School hosted its annual Science Fair on January 23, showcasing student projects investigating seven community driven problems with a STEM (Science Technology Engineering Math) focus. The projects covered: Household Fats, Oils and Grease; Road Bank Erosion; Lake Lanier Phosphorous Levels; Energy Conservation in Georgia's Residential Homes; Protecting Georgia's Pollinators; Small Trash Pickup; and Soil Health in Georgia.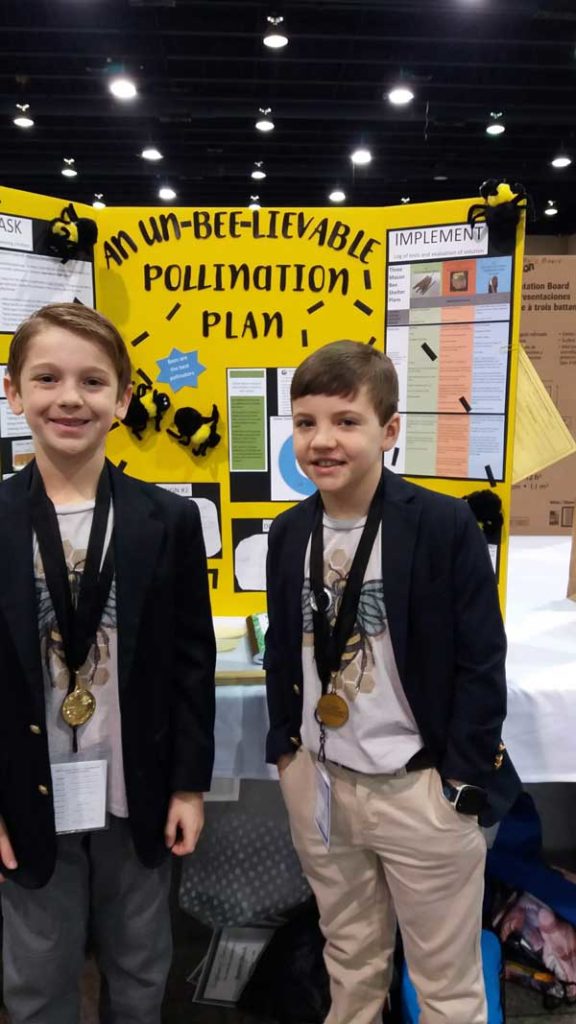 The top three students in the Grades 3-5 STEM project category were 4th graders who went on to compete in the Gwinnett County Regional Science Engineering and Innovation Fair on February 21. Students showcased their award-winning projects, viewed other student projects from across the county and experienced fun breakout sessions.
Barrett O. and Benjamin M. won first place in the "Protecting Georgia's Pollinators" category. The students used the engineering design process to create an efficient and cost-effective solution to protect pollinators in Georgia.
The following award-winning students were recognized at the Simpson Elementary Science Fair.
Demonstration
First Place: Catherine E.—Sugar, Sugar
Second Place: Alexa S.—School of Frogs
Third Place: Wesley P.—How do Instruments Make Sounds?
Traditional
Grades K-2
First Place: Arden W.—Light or No Light
Second Place: Davis S.—What Things Are Dirtiest in the House?
Third Place: Tristen H.—Fruit Volcano
Grades 3-5
First Place: Henry H.—Paper Airplanes and the Best Material
Second Place: Connor K.—DNA and Fingerprints
Third Place: Elizabeth M.—Fizzing Mentos
STEM
Grades K-2
First Place: Rylan A.—Bacon Soap
Second Place: Elliot H.—Grease Traps
Third Place: Ashlyn K.—How the Milkweed Helps the Monarch Butterfly
Grades 3-5
(All three also earned a place in the Gwinnett County Fair.)
First Place: Lyla W.—Spinning Trash Collector
Second Place: David G. and Akin E.—Run Off Run Away
Third Place: Barrett O. and Benjamin M.—An "Unbee-lievable" Pollination