Peachtree Corners Branch Library: 10 Most Popular Titles for Early Fall 2020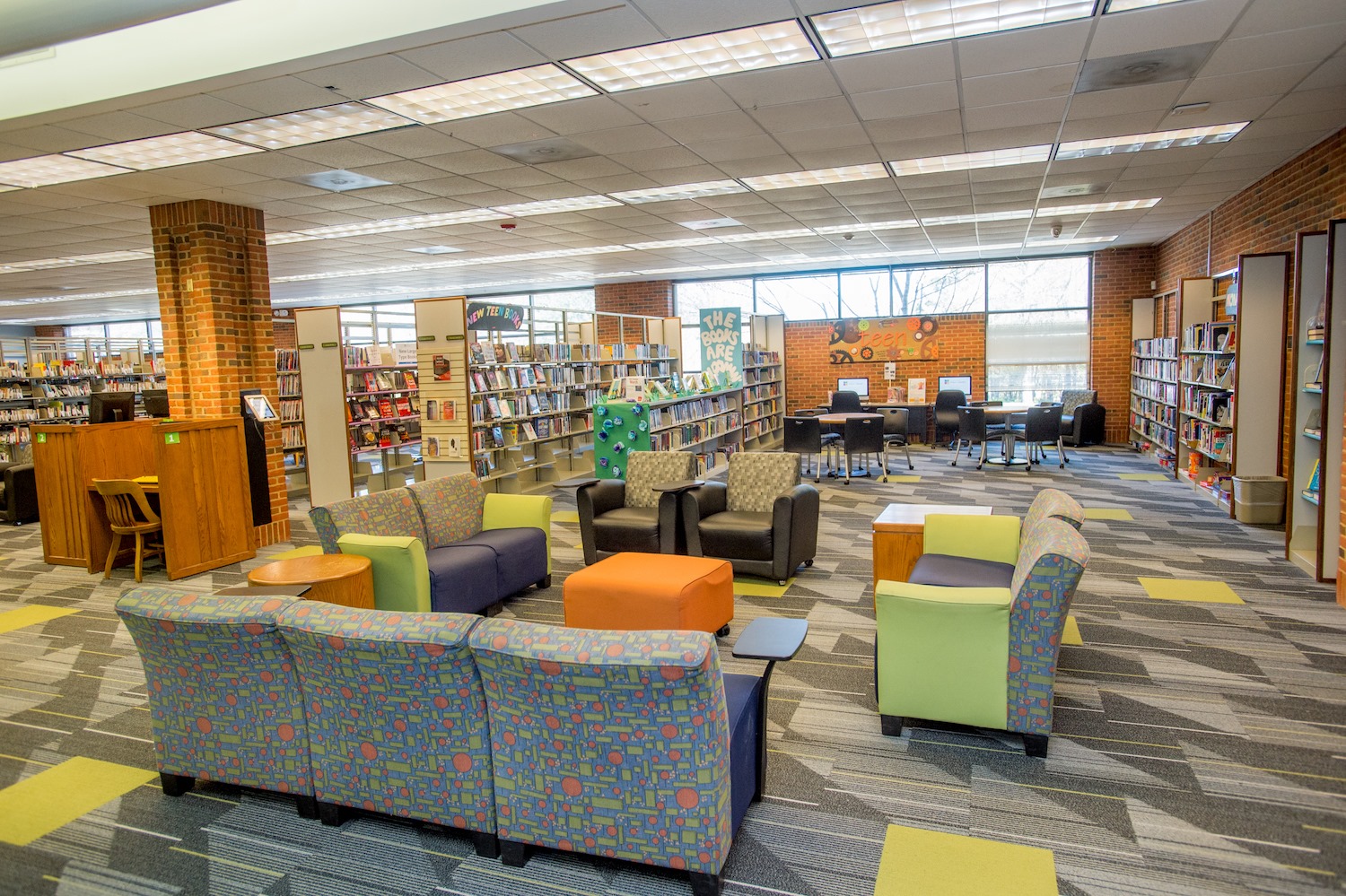 Library Branches in Gwinnett County reopened September 14 for computer use and browsing, so pick up the next great read. These are Early Fall 2020 Popular titles (Nonfiction and Fiction) listed from the Peachtree Corners Branch Library of the Gwinnett County Public Library system.
Non-Fiction Titles
1.) Educated: a Memoir by Tara Westover
2.) It's Not Supposed to Be This Way: Finding Unexpected Strength when Disappointments Leave You Shattered by Lysa TerKeurst
3.) Before and after the book deal: a writer's guide to finishing, publishing, promoting and surviving your first book by Courtney Maum
4.) The Body: A Guide for Occupants by Bill Bryson
5.) Grant by Ron Chernow
6.)  Never Eat Alone: and Other Secrets to success, one relationship at a time by Keith Ferrazzi
7.) 5 Conversations to Have with Your Son by Vicki Courtney
8.) 8 Ways to Avoid Probate by Mary Randolph
9.) ADHD & the focused Mind: a guide to giving your ADHD child focus, discipline & self-confidence by Sarah Cheyette
10.) Becoming by Michelle Obama
Fiction Titles
1.) Where the Crawdad's Sing by Delia Owens
2.) The Giver of Stars by Jo Jo Moyes
3.) Litter Fires Everywhere by Celest Ng
4.) Journey of the Pharaohs: a novel from the NUMA files by Clive Cussler
5.) The Red Lotus: a Novel by Chris Bohjalian
6.) The Alice Network by Kate Quinn
7.) The Gown: A Novel of the Royal Wedding by Jennifer Robson
8.) The Secrets We Kept by Lara Prescott
9.) Circe: A Novel by Madeline Miller
10.) The Dutch House by Ann Patchett
Launch Party for the City's Recently Released History Book [photos]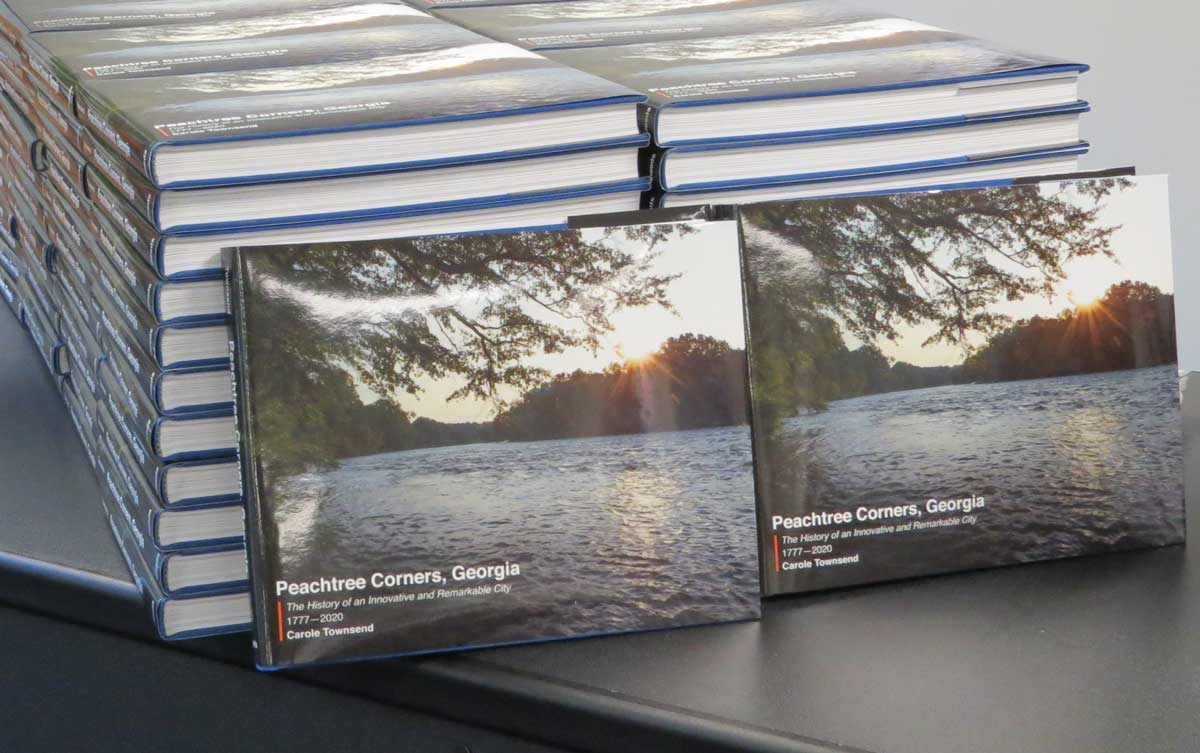 The launch party for the new history book: "Peachtree Corners, Georgia: The History of an Innovative and Remarkable City, 1777-2020" was held at City Hall this past week.
Books must be purchased online and then picked up at City Hall (Monday – Friday 9 a.m. – 4 p.m.) Please allow 2 days for processing and then the order may be picked up at the receptionist desk. All sales are online, no walk-in purchases available.  Purchase copies here
Free Photography Classes by Tytan Pictures

The City of Peachtree Corners is working with Emmy-award-winning Tytan Pictures to provide instruction on a variety of photography and video topics.
Classes are for all levels of photographer (beginner, intermediate, or advanced). Past sessions include:
Video & Film-making Basics
Lighting Techniques
Nature, Landscape, and Night Sky Photography
Photo Class for the Business Owner
Social Media Photography & Video Best Practices
Video Storytelling & Filmmaking
After the Click, Post-Production Made Easy
Upcoming Classes:
Photos of the Month
These classes are free and open to all who live or work in the City of Peachtree Corners. To sign up for a class, send an email to Jim Stone at jstone@tytancreates.com.
See the City Calendar for details on specific classes, or for more information contact the Communications Director, Judy Putnam at jputnam@peachtreecornersga.gov.
High Museum of Art Commissions New Accessible Piazza Installation, Continues Site-Specific Series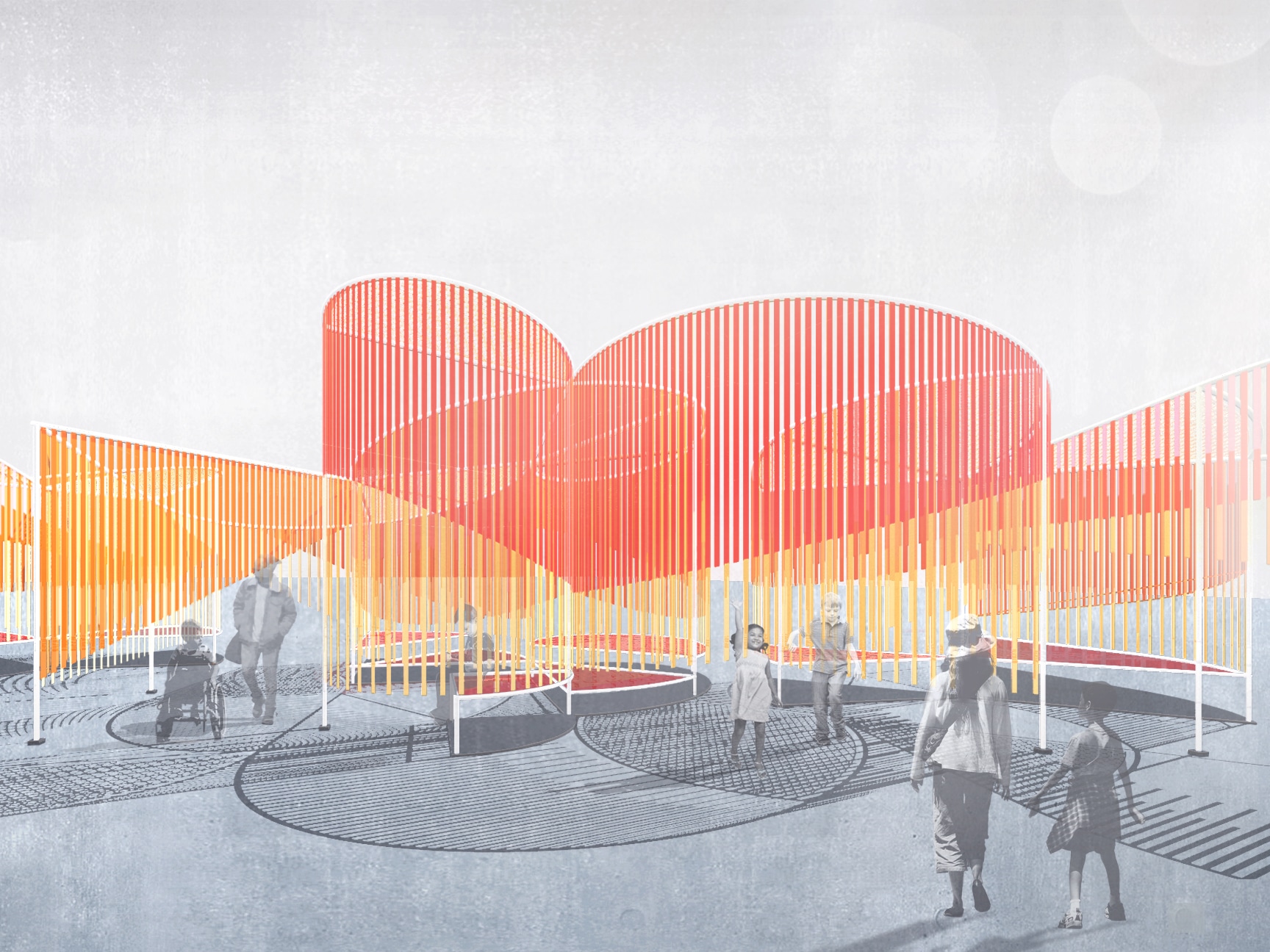 Working with advocates with disabilities and their allies, Bryony Roberts Studio will create an inclusive and immersive environment
This summer, the High Museum of Art will present an immersive maze of accessible, sensory environments by award-winning design and research practice Bryony Roberts Studio as its seventh site-specific installation on The Woodruff Arts Center's Carroll Slater Sifly Piazza. Titled "Outside the Lines," the installation continues the High's multiyear series of inclusive and inviting commissions to activate the Museum's outdoor space and encourage community engagement. On view July 10 through Nov. 28, 2021, "Outside the Lines" emerged from conversations between Bryony Roberts Studio and self-advocates with disabilities and their allies throughout Atlanta, with the goal of creating a space that is engaging for all.
"'Outside the Lines' builds on our tradition of attracting visitors of all ages with participatory art experiences and providing a gathering space for all Atlantans to stimulate their sense of wonder and play," said Rand Suffolk, Nancy and Holcombe T. Green, Jr., director of the High. "We look forward to welcoming audiences with wide-ranging abilities to explore this year's unique, outdoor installation."
"Outside the Lines" provides an environment that is accessible and playful for those with physical, developmental and/or intellectual disabilities, supporting discovery and social connection through an array of tactile environments. The installation aims to present a richer environment for everybody by offering spaces that celebrate a range of sensory experiences.
"Bryony Roberts is a designer who understands the power and immense responsibility of public space by creating community-based projects involving multiple collaborators," said Monica Obniski, the High's curator of decorative arts and design. "For me, her research-driven methodology gives weight to the project's objective, while the aesthetic ambitions of interlocking geometries and colorful tactile surfaces offer a visually stunning and joyful experience for all Atlantans."
The gently curving steel structure of "Outside the Lines" supports thousands of hanging strands, along the rise and fall of the frame, that will form both small enclosures for quiet relaxation and open environments for social interaction. Emulating a forest-like atmosphere, the tactile materials, designed in collaboration with individuals who are blind and visually impaired, invite safe interaction and enable dynamic navigation through touch. The variety and height of the materials provide a spectrum of exploration within reach of all people, including those who use wheelchairs and mobility devices, and produce a range of intensity and stimulation, offering choice for people with sensory sensitivities.

Community engagement is a central part of the design process at Bryony Roberts Studio, with extensive conversations and interviews with local residents informing both the design and programming of a project. For this project at the High, Bryony worked alongside self-advocates with disabilities and their allies to collaboratively imagine a space that would be both inviting and playful. Representatives from the Center for the Visually Impaired suggested ideas for tactile navigation and exploration, while parent advocates from Parent to Parent of Georgia described the benefits of interactive materials and quiet spaces for children with intellectual and developmental disabilities. Self-advocates helped to brainstorm spaces both for social interaction and restorative calm, while doctors from the Marcus Autism Center and Emory Brain Health offered further insights into the relationship between materials, colors, textures and experience.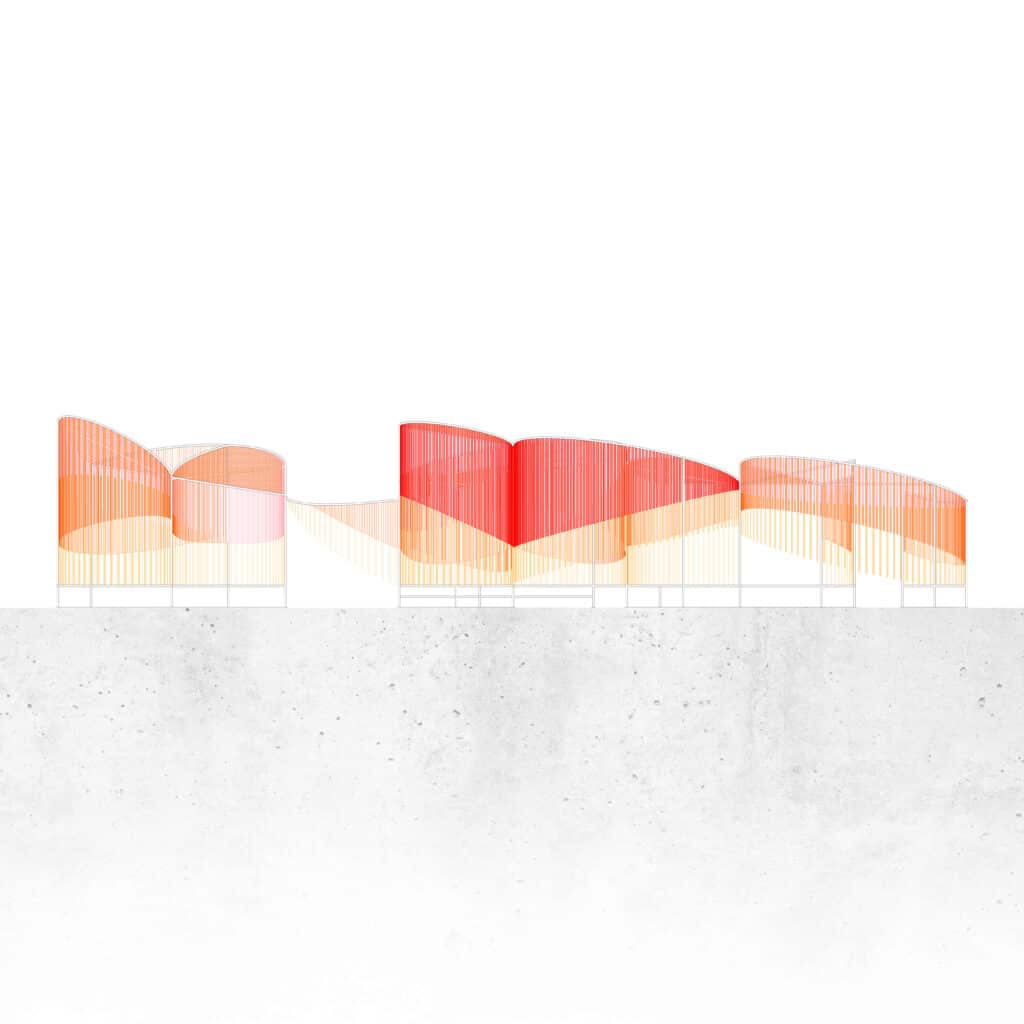 This project builds on the success of the six previous Piazza commissions: "Murmuration" by New York-based architectural firm SO – IL (2020); Japanese designer Yuri Suzuki's "Sonic Playground" (2018); Spanish designer Jaime Hayon's "Merry Go Zoo" (2017) and "Tiovivo" (2016); and 2014-2015's "Mi Casa, Your Casa" and "Los Trompos" ("The Spinning Tops") by Mexican designers Héctor Esrawe and Ignacio Cadena.
Community Partners
Greg Aikens, BEGIN Program Manager, Center for the Visually Impaired
Shelby Ball, STARS Program Manager, Center for the Visually Impaired
Victoria Dugger, Artist
Lindsay Flax, Advocate
Paula E. Forney, MMSc, RPT
Dr. Madeleine Hackney, Associate Professor, Emory University School of Medicine
Eric Jacobson, Executive Director, Georgia Council on Developmental Disabilities
Dr. Cheryl Kaiman, Program Director, Marcus Autism Center
Sitara Nayak, Vice President of Programs, Parent to Parent of Georgia
Mitzi Proffitt, Director of Support Services, Parent to Parent of Georgia
About the High's Piazza Activation Initiative
The High's Piazza activation initiative launched in 2014 to explore how engaging with art and design can extend beyond the Museum's walls. Varied programs, art-making activities and other interactive features enliven these dynamic outdoor installations. More info at high.org