Coronavirus: A Message from the City of Peachtree Corners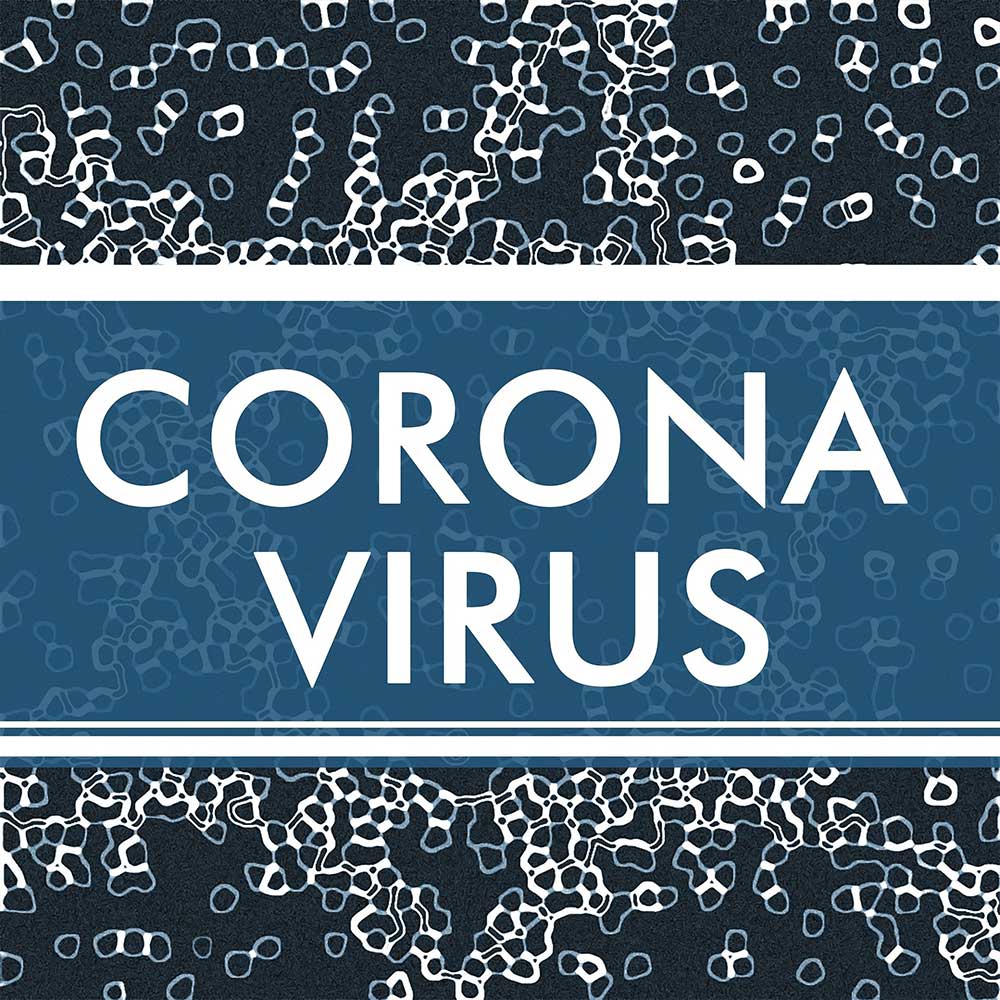 The City of Peachtree Corners is committed to keeping you (our citizens) well informed and safe. We continue to keep a close watch on the evolving situation with regard to the outbreak of respiratory illness caused by the coronavirus (COVID-19).
The City is in close contact with the County Health Department and the Georgia Department of Public Health (DPH) and we will be diligent in sharing with you the vetted information we receive from them. Health care professionals and officials advise us that this is a fluid situation, and that more changes will arise and more measures will be needed in the days, weeks, and months ahead. We will continue to look to public health agencies for additional guidance; provide regular updates as we get them; and announce additional measures as the situation warrants next steps.
The city has taken several precautions to prevent the spread of the illness such as increasing cleaning schedules, installing additional hand sanitizer dispensers and informing our contractors not to send sick personnel to city facilities.
We are encouraging all Peachtree Corners' residents to download the City's mobile app ("Corners Connect") that will allow the City to provide important information quickly, efficiently and accurately. The City's app is free and available for both iPhones (App Store) and Android (Play Store) users. Use "Corners Connect" to search for the app.
As always, please be cautious of possible phishing scams and of those seeking to profit from this.
Some best practices are worth repeating(according to the Georgia Department of Public Health):
Prevention is the best approach to coronavirus.
Wash your hands often with soap and warm water for at least 20 seconds.
If soap and water are not available, use an alcohol-based hand sanitizer.
Avoid touching your eyes, nose, and mouth with unwashed hands.
Avoid close contact with people who are sick.
Stay home when you are sick.
Cover your cough or sneeze with a tissue, then throw the tissue in the trash.
Clean and disinfect frequently touched objects and surfaces.
Older adults and people who have severe underlying chronic medical conditions like heart or lung disease or diabetes seem to be at higher risk for developing more serious complications from COVID-19 illness. Please consult with your health care provider about additional steps you may be able to take to protect yourself.
Avoid crowds, especially in poorly ventilated spaces. Your risk of exposure to respiratory viruses like COVID-19 may increase in crowded, closed-in settings with little air circulation if there are people in the crowd who are sick.
The flu is still widespread and active throughout the state, so if you have not already gotten a flu shot, it is not too late. While the flu shot will not protect against COVID-19, it will prevent serious complications that require hospitalization and prevent overburdening the health care system in the event of a COVID-19 outbreak.
If you have recently traveled to areas where there are ongoing outbreaks of COVID-19 and develop fever with cough and shortness of breath within 14 days of your travel, or if you have had contact with someone who is suspected to have COVID-19, stay home and call your health care provider or local health department right away. Be sure to call before going to a doctor's office, emergency room, or urgent care center and tell them about your recent travel and/or your symptoms.
Below you will find a list of educational resources containing ways to prevent, identify and treat
(if needed) cases of COVID-19. Please review and share this information as a useful informational tool for your family members, neighbors, and coworkers.
For more information please contact DPH directly: (404) 657-2700
24/7 Public Health Emergency Line: 1-866-PUB-HLTH (1-866-782-4584)
Constituent Services DPH-ConstituentServices@dph.ga.gov
Eric Jens, Georgia Department of Public Health, Eric.Jens@dph.ga.gov
Thank you for investing your time into learning more about this public health emergency and for doing your part to help prevent the spread of illness.
Q & A on Stay-at-Home Order from the Mayor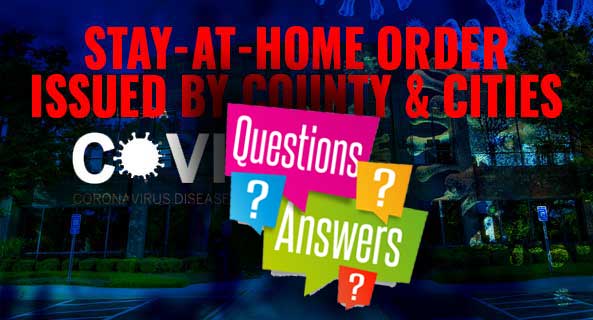 The Emergency Order becomes effective March 28
On March 17 there were 7 cases of COVID-19 in Gwinnett County. Ten days later there were 78. The very next morning there were 83. More compelling, there is a 6 to 7-day delay in getting test results, plus testing is limited to only first responders, medical personnel, and sick people. I think you get the point. As a result, when the County asked all the Cities to join them in a stay at home order, our Council was unanimous in support.
This decision was not made impulsively or without due regard for the impact on our business community. You should know by now how business-friendly we are. Rather we chose to find that balance between your health and your paycheck that we thought was in everyone's best interest. We will do what we can for our businesses separately. For now, our health is paramount.
What is a stay at home order? Below you'll find a basic, simplified Q&A that walks you through what it means. Please note, this list is intended as a living document. We expect lots of questions and clarifications, so do not hesitate to contact us at info@peachtreecornersga.gov, or mmason@peachtreecornersga.gov with your questions. We'll update the Q&A as things change.
Most importantly, take this seriously. STAY HOME. We'll be back to concerts on the Town Green before you know it.
Stay-at-Home Q&A
Q: Does this mean I must stay inside my home/apartment all the time?
A: No, the Emergency Order directs everyone to stay in their place of residence unless they leave their homes for an essential activity.
Q: What are essential activities?
A: Essential activities include:
· Grocery shopping (including restaurant takeout), picking up medical supplies or medication, visiting a health care professional or to obtain supplies needed to work from home, or to go to your place of work, only if it's an essential business (which provides an essential activity).
· Outdoor activities such as walking, hiking, running, bicycling, and other physical activities, as long as you comply with the social distancing requirements (remain at least 6 feet apart from those other than your immediate family).
· You may also leave to care for a family member or pet in another household.
Q: What is an essential business?
A: Essential businesses include:
· Medical facilities, grocery stores, certified farmers' markets, farm and produce stands, supermarkets, food banks, convenience stores, and other establishments engaged in the retail sale of canned food, dry goods, fresh fruits and vegetables, veterinary clinics, pet supply, fresh meats, fish and poultry and any other household consumer projects such as cleaning and personal care products.
· Restaurants that offer food only through delivery, takeout, or drive-thru.
· Establishments that sell alcoholic beverages can sell unopened bottles of liquor or wine, or new sealed growlers, curbside to takeout customers only.
· Businesses and other organizations that provide food, shelter and social services and other necessities of life for economically disadvantaged or otherwise needy individuals.
· Banks and related financial institutions.
· Hardware stores
· Plumbers, electricians, exterminators, lawn service, cleaning services, and other service providers necessary to maintaining safety, sanitation and the essential operation of residences
· Mailing and shipping services including post office boxes
· Laundromats, dry cleaners, and laundry service providers
· Businesses that supply products needed for people to work from home
· Businesses that deliver groceries, food, goods, or services directly to residences,
· Airlines, taxis, and other private transportation services providing transportation for essential activities
· Home-based care for seniors, adults, or children
Q: What is essential travel?
A: Any travel related to an essential activity, essential business or essential government functions. All other travel is restricted.
Q: Can businesses stay open as long as they comply with the 6-foot social distancing rule?
A: No, only essential businesses providing essential services may remain open.
Q: Can my children play with my neighbor's children?
A: Only if they maintain the social distancing requirement of 6 feet.
Q: Can I socialize with my neighbors outdoors as long as we remain 6 feet apart?
A: Yes, but remember, this Local Emergency Order is necessary to protect the health and well-being of all who live and work in our city. This is temporary, we will get through this tough period, there will be plenty of opportunities to socialize if we all work together.
Q: Is the Town Green open? Can I take my family there?
A: Yes, the Town Green is open, however, the playground and restrooms will remain closed during the pandemic. Please remember to maintain the 6-foot social distance requirement.
Q: How long will this Emergency Order be in place?
A: This Emergency Order became effective at 12:01 a.m. on March 28, 2020 and will continue to be in effect until 11:59 p.m. on April 12, 2020. It may be extended, rescinded, superseded, or amended by the Mayor and City Council.
Q: The Department of Public Health has ordered that certain higher-risk population remain quarantined or shelter in place for 14 days. Who are considered at higher risk?
A: Individuals 60 and older and those who are medically fragile such as those who are undergoing cancer treatments, have heart and lung conditions, asthma, and other serious health conditions that put them at risk if exposed to the coronavirus.
Q: Is it OK to attend drive-in church services?
A: While we understand the desire of local churches to gather in worship, we encourage our churches to abide by local limits on social gatherings. Many of the large COVID-19 outbreaks occurring across our nation are directly linked to places of worship and similar social gatherings. The existing state of emergency prohibits gatherings of 10 or more people, which includes weddings, funerals, and church services. This would include a drive-in church scenario.
Q: Does this Emergency Order include a curfew?
A: No, this emergency order does not include a curfew.
Q: What is the best source for finding ways to protect me and my family during the pandemic?
A: Every day the Georgia Department of Health Services (DPH), the Centers for Disease Control and Prevention (CDC) and the Gwinnett County Health Department issue updated guidelines and information related to the coronavirus (COVID-19).
These sources are the best place to get the facts and get your questions answered. The city urges all citizens to visit these websites on a regular basis. These are the health experts who have the expertise to provide the guidance you need to keep you and your family safe.
If you want regular updates delivered to you via email, the CDC offers a subscription to an e-newsletter that provides important COVID-19 updates. To subscribe visit the CDC website and select the link labeled "Sign up for emails from CDC" located near the bottom right side of the page or use this link: https://tools.cdc.gov/campaignproxyservice/subscriptions.aspx?topic_id=USCDC_2067
Q: Is there a phone number that I can call if I have questions about the coronavirus?
A: For health questions, please keep these important telephone numbers handy:
• Georgia Department of Public Health: 404-657-2700 (information); 24/7 Public Health Emergency Line: 1-866-782-4584)
• Centers for Disease Control (CDC) 1-800-232-4636 • Gwinnett County Health Department: 770-339-4260
• The State of Georgia has a new COVID-19 hotline: 1-844-442-2681
City Issues Stay-at-Home Order The Emergency Order becomes effective March 28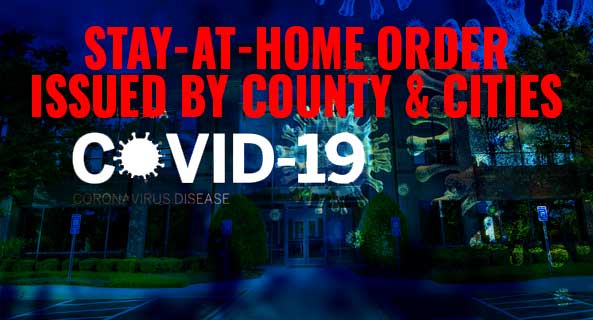 Today Gwinnett County Board of Commissioners and all of county's 16 cities issued a stay-at-home order for their respective jurisdictions, including the city of Peachtree Corners. This action was taken to slow the spread of COVID-19 and to help the community's capacity to provide essential governmental and health care services.
Residents may leave their homes to conduct activities that are essential to their own health and safety and that of family/household members, partners, significant others, and pets. Essential activities include, but are not limited to, obtaining food, medication and medical supplies, household consumer supplies and health care services or caring for a family member or pet in another household. It is also permissible to engage in outdoor activities, like walking, hiking, running or bicycling, as long as individuals comply with social distancing requirements.
The local emergency order also mandates all businesses that operate in Gwinnett County to cease all activity except for the minimum necessary activities to maintain the value of the business' inventory, ensure security, process payroll and employee benefits, and related functions. This directive applies to for-profit, nonprofit or private educational entities; it excludes essential businesses. Businesses consisting exclusively of employees or contractors who work from home may continue to operate.
All essential businesses are strongly encouraged to remain open while adhering to social distancing requirements. Such businesses include health care, grocery stores; certified farmer's markets; organizations that provide food, shelter and social services to those in need; news agencies; gas stations, auto supply and auto repair shops; banks; and restaurants that offer delivery, takeout or drive-thru service. For a complete list, please refer to the order.
Individuals who work to provide essential services or essential products may leave their places of residence to carry out these activities.
The order also makes exceptions for essential governmental functions and essential infrastructure, meaning public works construction, private construction and related activities, utilities, telecommunications and solid waste services. First responders, emergency management personnel, 911 dispatchers, court personnel, law enforcement personnel and others who perform essential services, such as healthcare workers, are exempt from the order.
This local emergency order will be in effect from 12:01 a.m. on March 28, 2020, through 11:59 p.m. on April 13, 2020, or until it is extended, rescinded, superseded or amended in writing by the Peachtree Corners Mayor and Council.
During COVID-19 City Implements Measures to Assist Businesses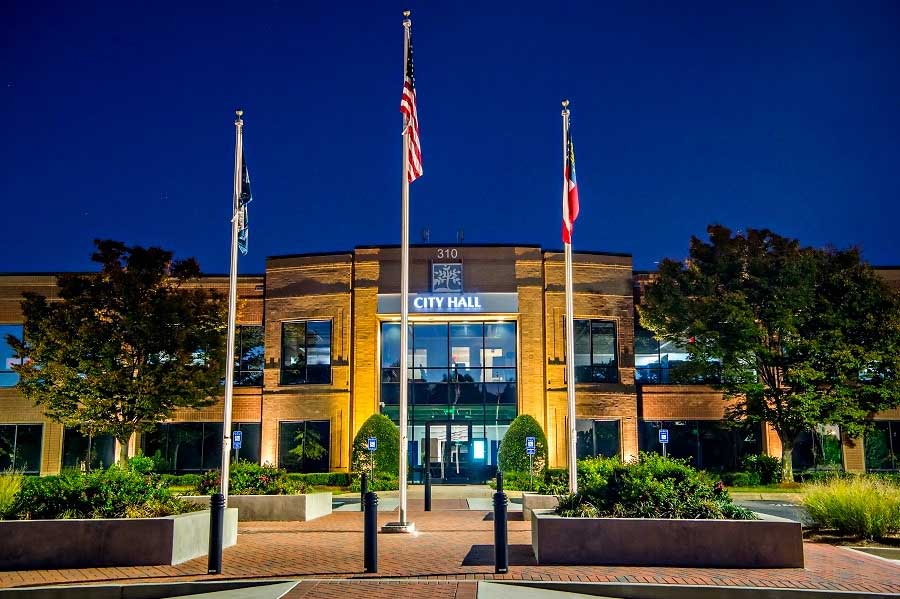 With the outbreak of the coronavirus (COVID-19), Peachtree Corners has been challenged as never before to demonstrate what it means to be a community. From households to businesses, many in our city are struggling and will soon be facing hardship.
Although some will be impacted more than others, the city will all be hurt if there are vacant storefronts and empty office buildings. To assist the business community, the Mayor and Council have approved several measures to help businesses by:
Implementing a 60-day deferral period on all business license fees. The annual fees, normally due by March 31, are now due May 31. There will be no penalty fees assessed during this period.
Temporarily waiving the convenience fees charged for online and/or internet transactions.
Deferring payment of alcohol excise tax for 60 days. No penalty fees will be assessed during this period.
Additionally, the city is asking landlords to join the city as Community Partners by offering:
tenants a 60-day deferral on rent payments
banks to work with their customers by offering a 60-day penalty-free deferral on loan payments
Additionally, the city is asking landlords to join the city as Community Partners by offering tenants a 60-day deferral on rent payments and banks to work with their customers by offering a 60-day penalty-free deferral on loan payments.
To identify and showcase our Community Partners, the city is creating a page on its website to identify and showcase its Partners and will promote those who help our community during these difficult times. Those that can help in any way, will be included as a Peachtree Corners Community Partner
"None of us in our lifetime have had to encounter the circumstances we are now facing," said Mayor Mike Mason. "Be assured the Council and I are committed to doing everything we can as a city to ensure all who live and work here are safe. And we are committed to doing all we can do to ensure our businesses survive and are able to return to operating as they were before the outbreak of the coronavirus."
For questions regarding business licenses or alcohol excise tax fees, please contact City Hall at 678-691-1200.
The Peachtree Corners City Council has pledged to do all that can be done to protect the city's residents and to ensure our business community continues to thrive. Please join us in supporting our local businesses.