Coronavirus: A Message from the City of Peachtree Corners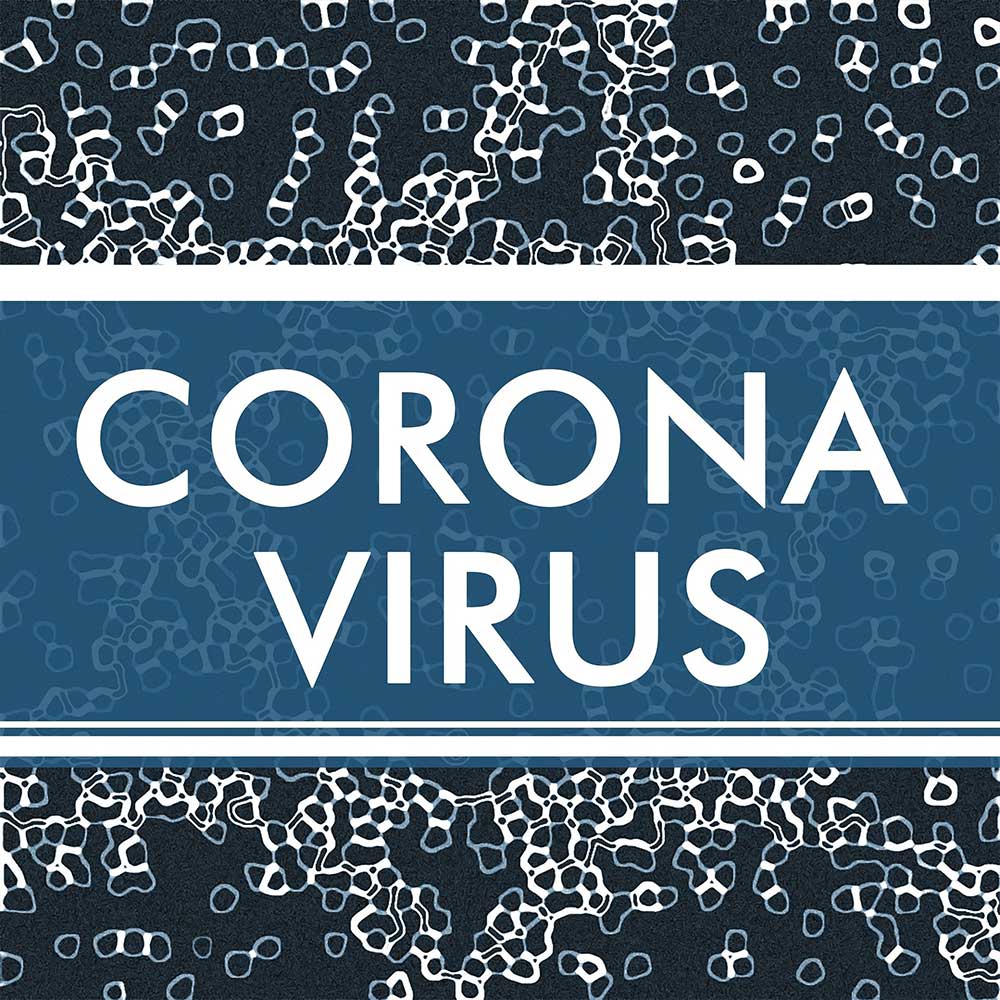 The City of Peachtree Corners is committed to keeping you (our citizens) well informed and safe. We continue to keep a close watch on the evolving situation with regard to the outbreak of respiratory illness caused by the coronavirus (COVID-19).
The City is in close contact with the County Health Department and the Georgia Department of Public Health (DPH) and we will be diligent in sharing with you the vetted information we receive from them. Health care professionals and officials advise us that this is a fluid situation, and that more changes will arise and more measures will be needed in the days, weeks, and months ahead. We will continue to look to public health agencies for additional guidance; provide regular updates as we get them; and announce additional measures as the situation warrants next steps.
The city has taken several precautions to prevent the spread of the illness such as increasing cleaning schedules, installing additional hand sanitizer dispensers and informing our contractors not to send sick personnel to city facilities.
We are encouraging all Peachtree Corners' residents to download the City's mobile app ("Corners Connect") that will allow the City to provide important information quickly, efficiently and accurately. The City's app is free and available for both iPhones (App Store) and Android (Play Store) users. Use "Corners Connect" to search for the app.
As always, please be cautious of possible phishing scams and of those seeking to profit from this.
Some best practices are worth repeating(according to the Georgia Department of Public Health):
Prevention is the best approach to coronavirus.
Wash your hands often with soap and warm water for at least 20 seconds.
If soap and water are not available, use an alcohol-based hand sanitizer.
Avoid touching your eyes, nose, and mouth with unwashed hands.
Avoid close contact with people who are sick.
Stay home when you are sick.
Cover your cough or sneeze with a tissue, then throw the tissue in the trash.
Clean and disinfect frequently touched objects and surfaces.
Older adults and people who have severe underlying chronic medical conditions like heart or lung disease or diabetes seem to be at higher risk for developing more serious complications from COVID-19 illness. Please consult with your health care provider about additional steps you may be able to take to protect yourself.
Avoid crowds, especially in poorly ventilated spaces. Your risk of exposure to respiratory viruses like COVID-19 may increase in crowded, closed-in settings with little air circulation if there are people in the crowd who are sick.
The flu is still widespread and active throughout the state, so if you have not already gotten a flu shot, it is not too late. While the flu shot will not protect against COVID-19, it will prevent serious complications that require hospitalization and prevent overburdening the health care system in the event of a COVID-19 outbreak.
If you have recently traveled to areas where there are ongoing outbreaks of COVID-19 and develop fever with cough and shortness of breath within 14 days of your travel, or if you have had contact with someone who is suspected to have COVID-19, stay home and call your health care provider or local health department right away. Be sure to call before going to a doctor's office, emergency room, or urgent care center and tell them about your recent travel and/or your symptoms.
Below you will find a list of educational resources containing ways to prevent, identify and treat
(if needed) cases of COVID-19. Please review and share this information as a useful informational tool for your family members, neighbors, and coworkers.
For more information please contact DPH directly: (404) 657-2700
24/7 Public Health Emergency Line: 1-866-PUB-HLTH (1-866-782-4584)
Constituent Services DPH-ConstituentServices@dph.ga.gov
Eric Jens, Georgia Department of Public Health, Eric.Jens@dph.ga.gov
Thank you for investing your time into learning more about this public health emergency and for doing your part to help prevent the spread of illness.
Gwinnett County Burn Ban Ends Sept. 30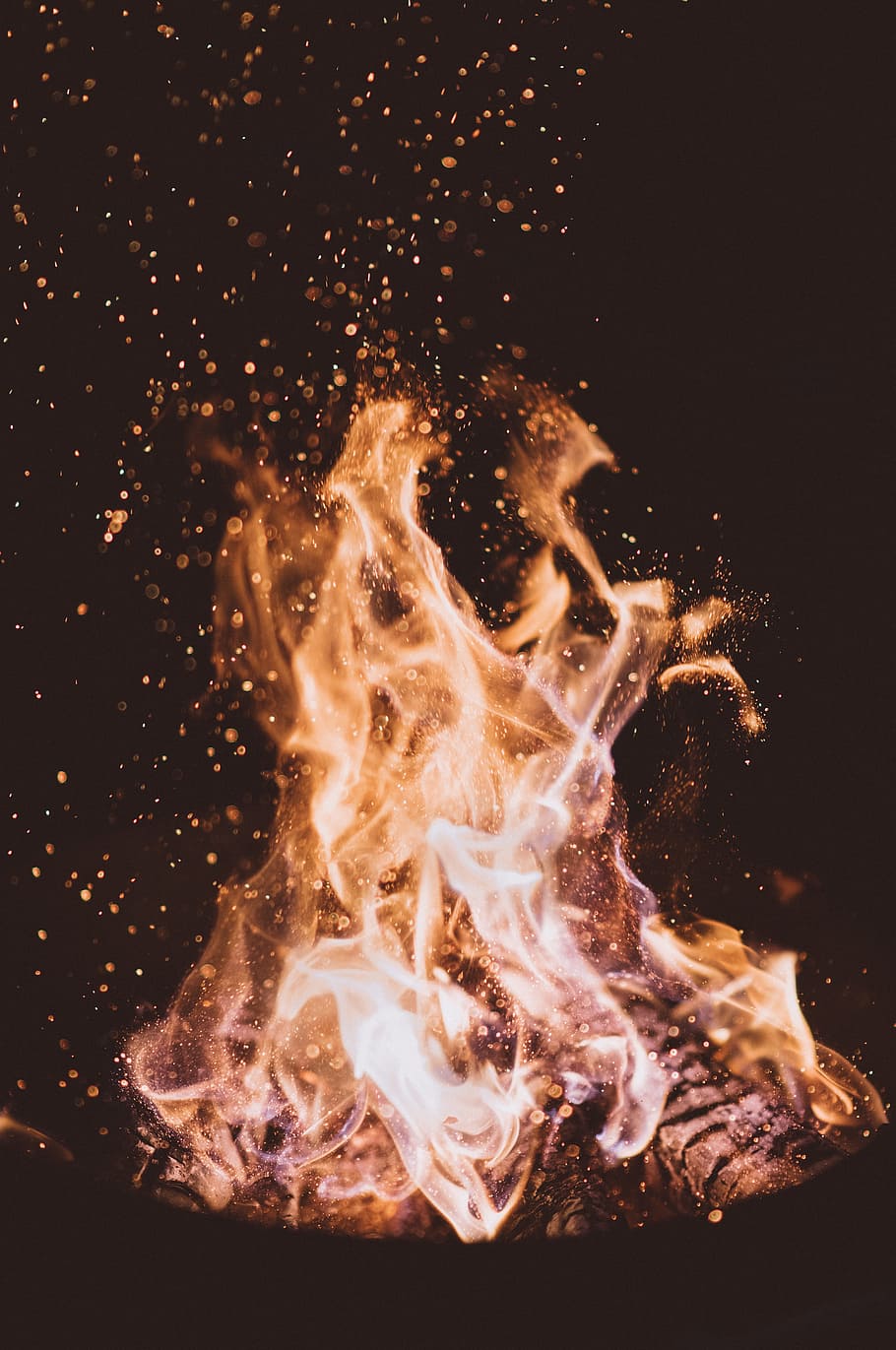 The Georgia Environmental Protection Division (EPD) imposes a total ban on outdoor burning in Gwinnett County annually from May 1 to September 30.
Once the Burn Ban has been lifted on Oct. 1, please note you MUST first check with Gwinnett County Fire Marshall as to whether it is an allowable burn day. Many factors such as atmospheric conditions come into play that affect whether you can burn, and this can change daily.
A few of these factors are – prevailing winds that are predicted to be, or are, in excess of 15 miles per hour, air pollution episodes, the National Weather Service issues a "Red Flag Warning" or a "Fire Weather Watch," when there is fog, rain, or a cloud base that is diffused or ill-defined – these are just some of the factors taken into consideration as to whether it will be an allowable burn day or not.
The burning of leaves, limbs, and natural vegetation on one's property shall not be less than fifty (50) feet from any structure and not less than twenty-five (25) feet from the property line. No burning of solid waste or household garbage is allowed. Burning is NOT allowed on Sundays or at night.
This is not the full content of the Gwinnett Department of Fire and Emergency Services "Outdoor and Open Burning" and "Outdoor Burning Ordinance Restrictions" and should not be interpreted as such. For the complete content please visit the Gwinnett County Fire Marshal site then select the tab on the left marked "Outdoor Burning."
Remember BEFORE BURNING check with Gwinnett County Fire Marshal first at either of the two contacts below:
Burn Information Line– 678-518-4979 or www.gwinnettfiremarshal.com
The Burn Information line and website are updated daily by 9:00 a.m.
If you suspect someone is improperly burning, please report it by calling 770-513-5700.
*Remember: Do not bury the fire. The fire will continue to smolder. Tree roots could catch on
fire which will eventually surface and start a wildfire. If it's too hot to touch, it's too hot to
leave!
Q&A: How to Keep Up with City News, More Corners Connector Trail Plans and Annual State of City Address Update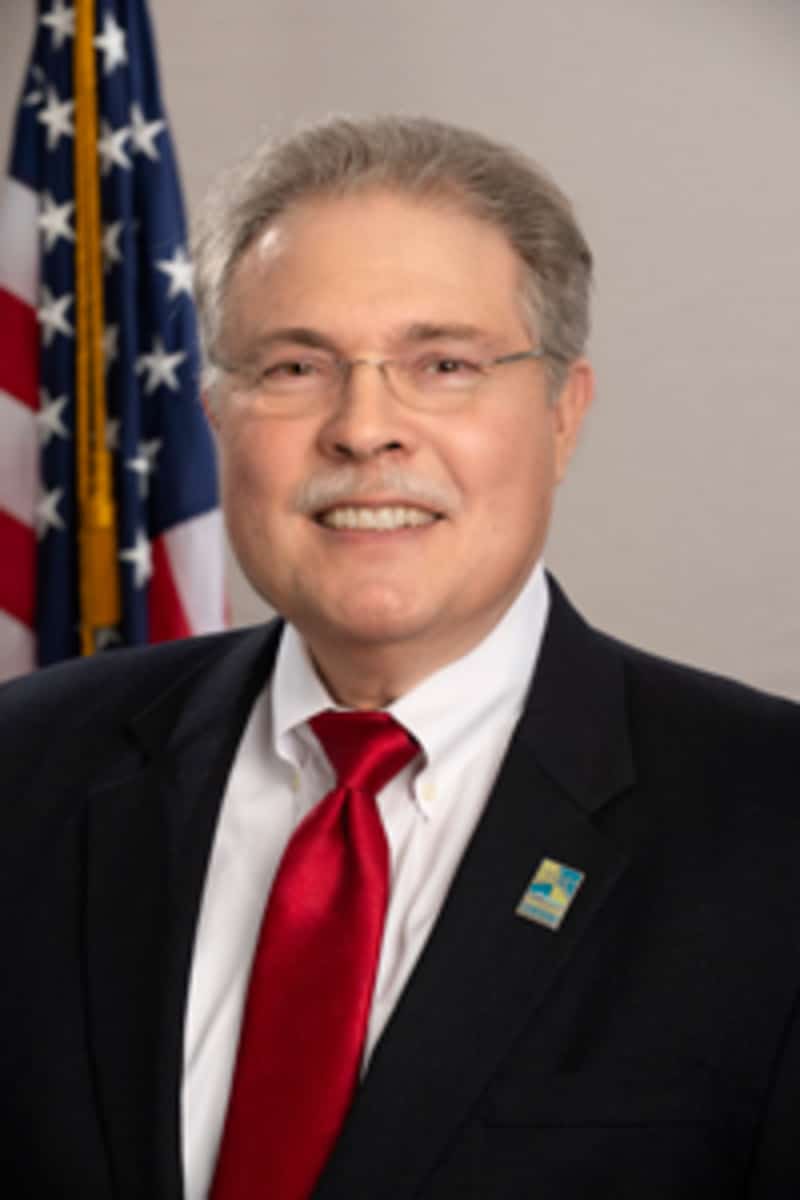 From the Mayor's Desk September 2020
In this month's column, I will provide information on how you can stay informed with what's going on in your city; more news on the multi-use trail and how it will connect to the new pedestrian bridge; and announce how and when I will deliver my annual state-of-the-city address.
Q: There seems to be a lot of misinformation of late posted on social media concerning several city projects. People are posting incorrect information which gets passed along as facts. Is there a place on the city's website that provides updates?
A: Yes there is. On the city's website, peachtreecornersga.gov, you will find the latest updates on all projects. Most can be found in the "News" section which is located on the homepage. You can also use the "Search" feature in the top right side of the page if you're not sure where to look. And if you have a question, you can simply email or call City Hall. Our staff is happy to answer any of your questions. You can find contact information for staff by clicking on the "Contact Us" link at the top of the homepage.
I would urge you to consult the website rather than relying on social media to ensure you get
the facts. If you prefer to talk by telephone, or meet in person, our city staff will be glad to accommodate you. And remember to reach out to your elected official. All of us welcome
hearing from our citizens. You can find City Council contact information listed under the
"Contact Us" link as well.
Q: Sometimes I miss the city's latest news when it comes out, and I don't always remember to
check the city's website to keep up. Is there a way to get the news delivered to me via email?
A: I'm glad you asked. Yes, the city's website has a feature called "e-notifications" that allows
you to sign up to receive an email when a new update is posted. On the website, click on the link at the top of the homepage labeled "NotifyMe!" then select e-Notifications. You'll see a list of options: Select "All News" to receive all news items. You also have the option to receive notices of upcoming City Council meetings, Town Center events and more. The news notices are emailed as soon as they are posted to the website. The calendar notices are sent six days before the event. If you need further information, please send an email to info@peachtreecornersga.gov with your questions.
The second way to keep up with the latest news is to download the city app, Corners Connect.
The app is free and available for both iPhones and Android users. Look for the app in the App
Store (iPhone) and Play Store (Android phones).
Q: Now that the bridge is near completion, what are the plans when pedestrians exit on either
side? Are there plans to connect with the city's Corners Connector Trail?
A: Yes. On the Town Center side, we are working on a new section of the Corners Connector
Trail which will wind through a stand of trees and along a small creek. This new section begins
behind the Lazy Dog restaurant and will connect to the Town Green. It will include a path down to the stream and a footbridge over the water onto the opposite bank. Construction is expected to begin in the spring of 2021.
On The Forum side: This property belongs to The Forum. The property management company
has confirmed it is working on plans for an ADA accessible concrete pedestrian path which will
connect to the shopping center. More details to follow.
Q: Your annual state-of-the-city address is usually held in July. Do you still plan on providing
residents with an update?
A: Yes, but this year's address will be quite different than in years past due to the coronavirus
restrictions. This will be my 7th address as your city mayor and unlike years past when we all
met in person, the 2020 address will be presented as a video. It was shot in different locations
throughout the city. In it, I will give a brief look back at the tremendous strides that have been
made in our city's eight years – and a look toward the future. The video will be released on
Wednesday Sept. 16. Look for an announcement posted on the city's website in the "News"
section with a link to the video. All who have signed up for e-notification will receive an email
with the video link.
If you've not yet signed up for the city's e-notifications, visit the city's website, then click on the link at the top of the homepage labeled "Notify Me," select eNotifications, and select the "All News" option.

Stay Safe,
Mayor Mike Mason
Mayor Mason Delivers Annual State-of-City Address Online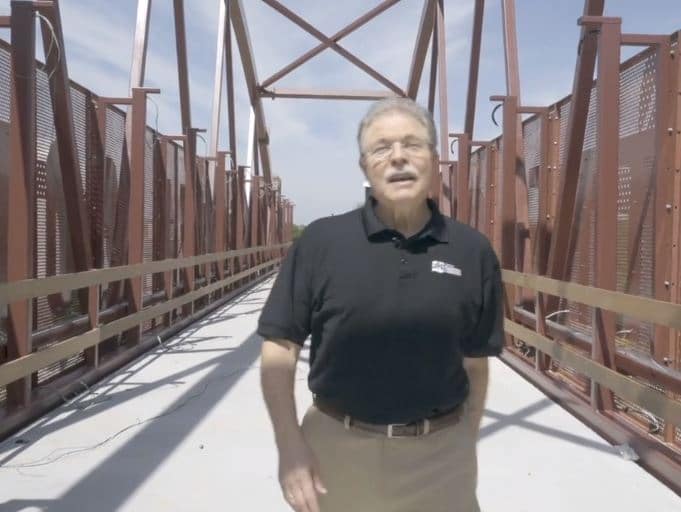 These are unusual times which means even those time-tested traditions, such as delivering a state of the city address, must change.
This year Mayor Mike Mason presents his annual address, not in person but via video. You may expect this year's message to be engaging and unlike any others, as he talks about current projects and future plans for Peachtree Corners.
The video was shot at various locations throughout the city. Among the locations you will see him atop the new pedestrian bridge (which isn't quite finished yet), taking a stroll down a section of the city's new Corners Connector multi-use trail, show off the newly remodeled Curiosity Lab Innovation Center and visit a major road widening project on Spalding Drive.
Following is the link to Mayor Mason's 2020 state-of-the-city video: https://youtu.be/ZdZNATvPbR
Time Stamp – Where to find it in the video
00:01 Mayor Introduction
00:23 Town Center at Peachtree Corners
01:26 Pedestrian Bridge
01:48 Botanical Gardens and Elevated Trails
02:14 Lakeside Trails in Tech Park
03:22 Crooked Creek Trail, Spalding Drive Expansion.
05:25 Redevelopment Authority
06:19 Curiosity Lab at Peachtree Corners
07:03 Innovation Center
08:24 New companies moving to Peachtree Corners and adding jobs
10:05 Closing