Amberfield Community: A multi-part series on communities in Peachtree Corners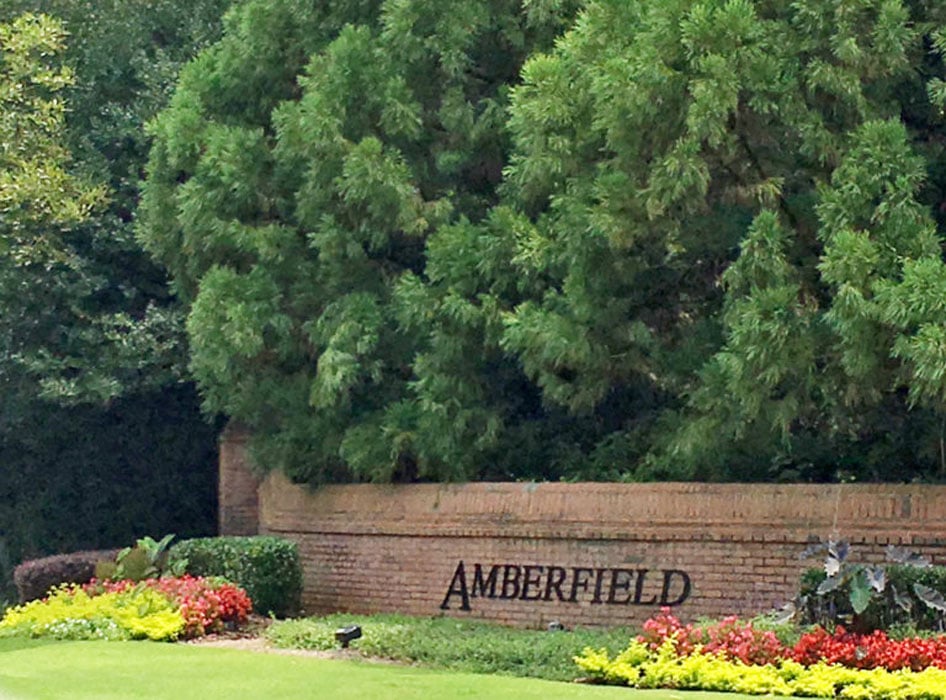 One of the best features about living in Peachtree Corners is the winding sidewalks. In the Amberfield Community, its residents have hit the jackpot. For the community that shares The Fields Club with its neighbors of Riverfield, there is no place they would rather be during such uncertain times. The designs of over 450 homes in Amberfield and the amenities they enjoy are constantly evolving for their ever-changing needs. And thanks to the thoughtful planning of land developer Jim Cowart, the residents can better adapt and change with the world around them.
A resident's perspective
Rhonda Levan, a Realtor for the great city of Peachtree Corners, is one such homeowner. She moved to Peachtree Corners in 1988 from the northeast to attend Emory University, and like most northeastern transplants, she never looked back.
Rhonda started out at North Manor but found her way over to Amberfield because her family wanted a house with extra space so she could take over the family gatherings. Rhonda's two kids who enjoyed the perks of Gwinnett County's award-winning school system are now full grown, but Rhonda muses that the house is just too convenient for them to even consider leaving the nest.
Her favorite part of the homes in Amberfield are that the rooms can be repurposed as the needs of the family change. The guest bedroom on the main floor of her home has been repurposed several times already and may even change again. Rhonda maintains that she will never leave her home, she will simply install an elevator when the time comes!
She recently discovered an old price sheet from her early years of Amberfield real estate and had a laugh over the fact that new residents could once purchase a custom home in Amberfield for the mid-200s. But there is more sparkle to the community than just the homes themselves.
Rhonda gushed over the famed sidewalks of Peachtree Corners and the many events that The Fields Club has to offer. She can't wait to get back to the Halloween parties and bike parades and said she breathes a sigh of contentment when she thinks about being able to go down to the clubhouse with her family and catching up with her neighbors again.
She talked about the time her daughter fell off her bike and one of her neighbors took care of her and brought her back to their home safely. A community that takes care of each other like that is really what brings the most value to the neighborhood.
Putting the real in real estate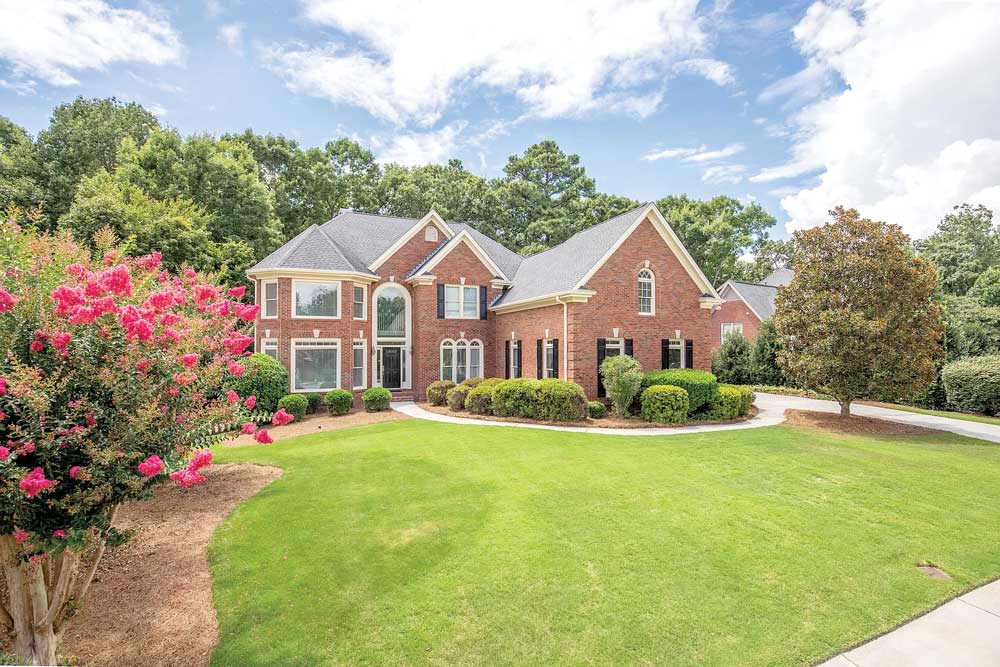 Nancy Minor, who has been a Realtor in Peachtree Corners for 34 years, knew that the Amberfield community was going to be special from the moments she watched it first being built. A seasoned veteran, Nancy recalled all the times over the years that the real estate community braced for a housing bubble burst, but Peachtree Corners was never affected like they thought it would be.
She believes that it's because of residents like those in Amberfield, who keep up with all the latest trends and update their homes to meet modern needs. This is one reason that the market in Peachtree Corners has remained strong.'
Nancy also attributes most of the real estate success in Peachtree Corners to the genius of the late great Jim Cowart. She first met Jim when he used to throw special appreciation events for the real estate agents in Peachtree Corners.
From that point on, Nancy said, she still hears stories about how good a person he was. She even heard a story recently about how a church needed an organ and it was far beyond their budget. So instead of calling attention to it, Jim simply went out and bought the organ; it was waiting in the church the following Sunday. It seems that just like his predecessor, Paul Duke, Nancy knew Jim as someone who "did what needed to be done quietly, to help the community."
The lasting legacy of Jim Cowart
Jim Cowart was one of the first in the nation to put special care into the entrances of neighborhoods, which is why neighborhood entrances in Peachtree Corners (and throughout much of the U.S.) are now flush with lush shrubbery and flowers. He also took risks with modern suburban architecture while developing the Amberfield community, creating homes that were unlike any others of their time.
Up until that point, Nancy recalls that most neighborhood homes were simply "5-4 and a door," meaning that homes were always five windows on top and four on the bottom with a door in the middle. Jim was not only a visionary in terms of architecture, but he would personally step in during any neighborhood disputes.
"How many people do you know with busy jobs like that who would get a phone call and simply drop everything and come to the aid of the homeowners?" Nancy asked.
Jim Cowart was strict with his builders and was even surprised himself by the demand for new homes as Peachtree Corners was booming. He kept having to go back to the city and ask for more money and more land to keep up with the needs of the new homes in the Amberfield community.
But Jim's master plan was in the sidewalks themselves. No other community in the Atlanta metro area has such a well-planned sidewalk system that weaves through each of the surrounding neighborhoods and leads to the YMCA, the river and other amenities.
Nancy was once part of a special committee to fight for the now iconic sidewalk system of modern-day Peachtree Corners. So, thanks to pioneers like Jim Cowart and Nancy Minor, Peachtree Corners will thrive for years to come.
Brian Johnson, Peachtree Corners City manager, boasts of The Fields Club where residents of both Amberfield and Riverfield can come together and enjoy its many amenities including multiple pools, tennis courts, playgrounds and a clubhouse. Members can also enjoy events like live music, movie nights and seasonal festivals.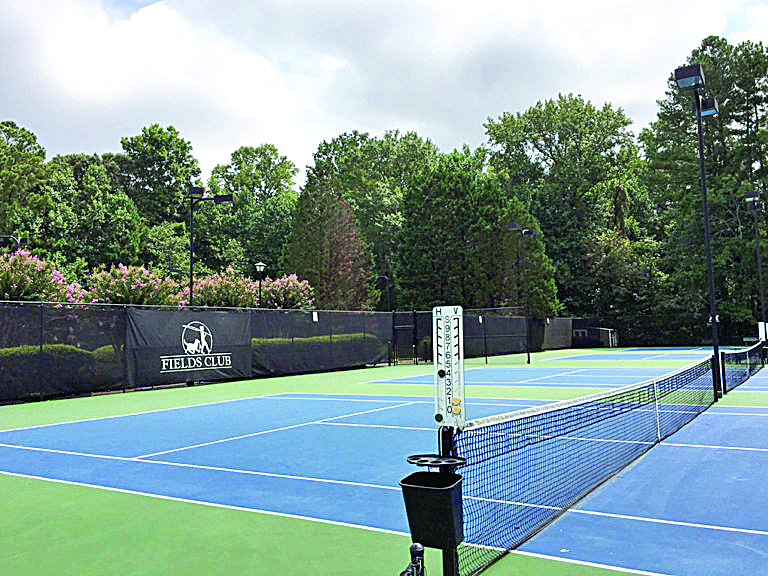 Brian said he believes that "the character of a community is defined by its social and recreational amenities. And the socializing of both communities is made possible by The Fields Club."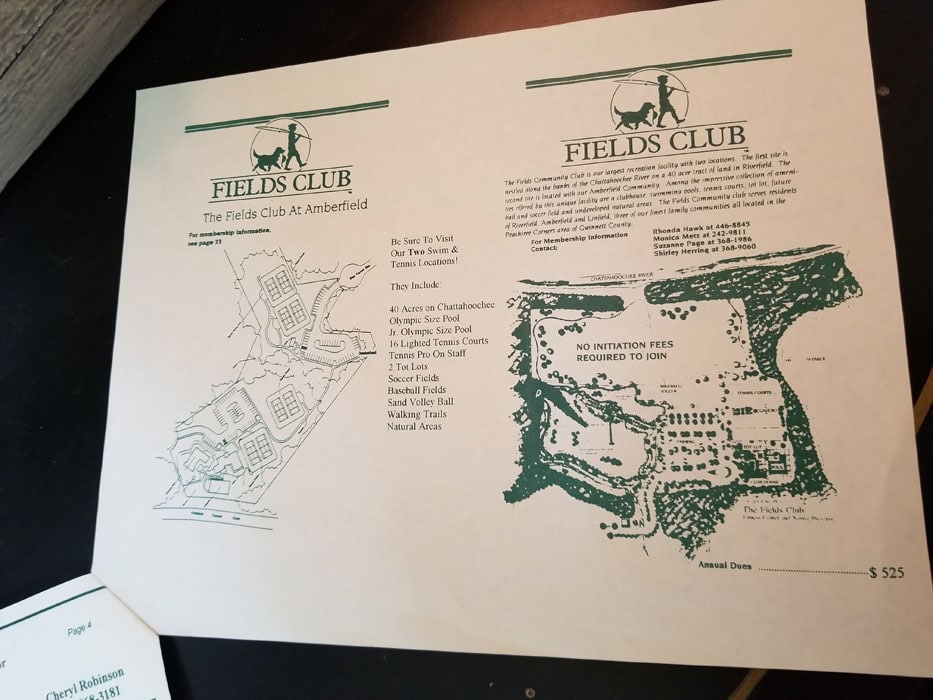 Like him, the residents of Amberfield are a beacon of what an ideal community looks like, and they spread those ideals every day by simply living that philosophy.
Robert D. Fowler Family YMCA Relaunches Manning Playground Fundraising Campaign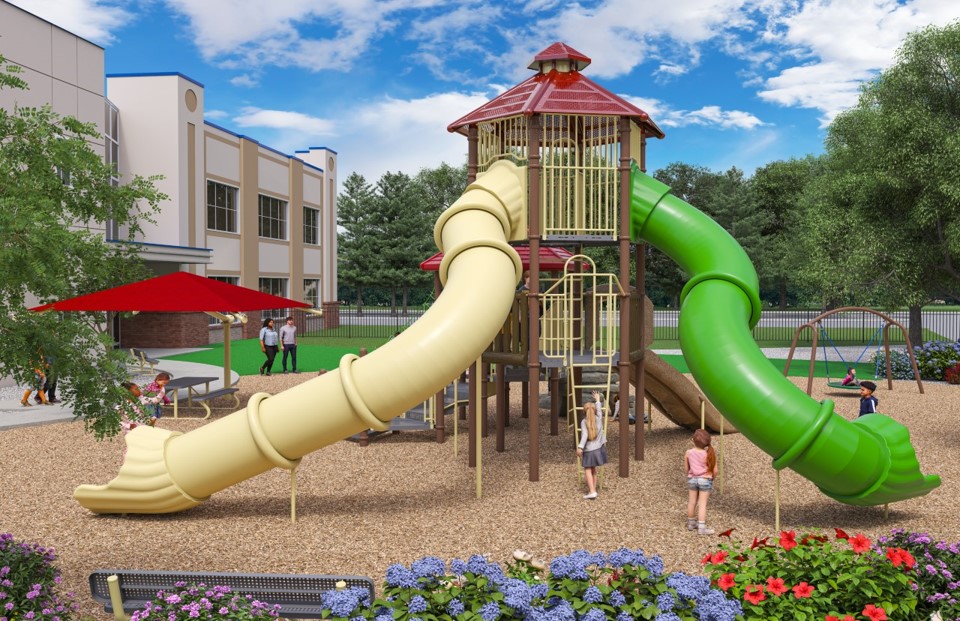 YMCA of Metro Atlanta announced September 18 that it has relaunched the John Manning Playground Fundraising Campaign to raise an additional $25,000 to reach its $200,000 goal for a new state of the art playground for the Robert D. Fowler Family YMCA, an initiative introduced in fall 2019 that was halted due to the uncertainties of the coronavirus pandemic. 
John Manning was a dedicated YMCA volunteer, active church member, respected family and corporate lawyer and Peachtree Corners community member who left a legacy of service and friendship. The new playground will incorporate educational and creative-based play structures for all ages. Landscaping in and around the playground will provide a new park-like setting for families to enjoy. The Y is looking to volunteers, members and business for their support in bringing honor to Manning and his legacy through the new amenity.
"We are excited to safely welcome back our members and children into our daycare programs," said Mark Thornell, executive director, Robert D. Fowler Family YMCA. "The Manning playground is something for us all to look forward to as we are on schedule to break ground in the fall."
A featured donor is Manning's 12-year-old granddaughter Caroline, who has instructed acting camps for her peers the past three summers to raise money for the playground. Caroline aims to raise enough money to reserve a "Camp Caroline 2020" brick on the park grounds in memory of her grandfather.
"We are blessed with an amazing playground committee who has worked tirelessly to secure donations to make this dream come true," said Sarah Manning Locke, playground committee co-chair and Manning's daughter. "We are so close to our goal and are having to get creative to see everything to completion due to the coronavirus uncertainty. I love that Caroline is on board to pitch in with her Camp Caroline donation."
Those interested in donating or purchasing a brick to help pave the way for Y children, can do so on the organization's website ymcaofmetroatlanta.givingfuel.com/john-manning.
Flood Awareness in Peachtree Corners

As we approach the tropical storms and hurricane season, the city would like to bring awareness to the various resources provided by the city of Peachtree Corners for floodplain awareness.
Peachtree Corners is bordered by the Chattahoochee River to the north. Additionally, tributaries and streams run throughout the city. Flooding damage can occur due to large rainfall events or when the natural flow of water is redirected.
A wealth of information can be found on the city's Floodplain Management webpage that pertains to:
• Flood Insurance Rate Maps (FIRM) – the only legal document allowed to be used by lenders to write a flood insurance policy.
• Floodway Data – Properties located in or near the floodplain have special regulatory requirements for development. Prior to any building construction, please apply for a building permit
• Special flood-related hazards – such as local drainage problems, areas predicted to be flooded in the future, and erosion
• Approximate Depth of Flooding – information about how deep flood waters can be anticipated on a property can be provided
• Historical flood information – to find out if a property has been flooded in the past or is a repetitive loss
• Wetlands and Natural Conservation Data – areas mapped in the: National Wetlands Inventory, critical habitat by the US Fish and Wildlife Services, areas receiving natural floodplain functions
• Flood Insurance – it is mandatory for a property located in the Special Flood Hazard Area (SFHA) to purchase flood insurance
Gwinnett County Burn Ban Ends Sept. 30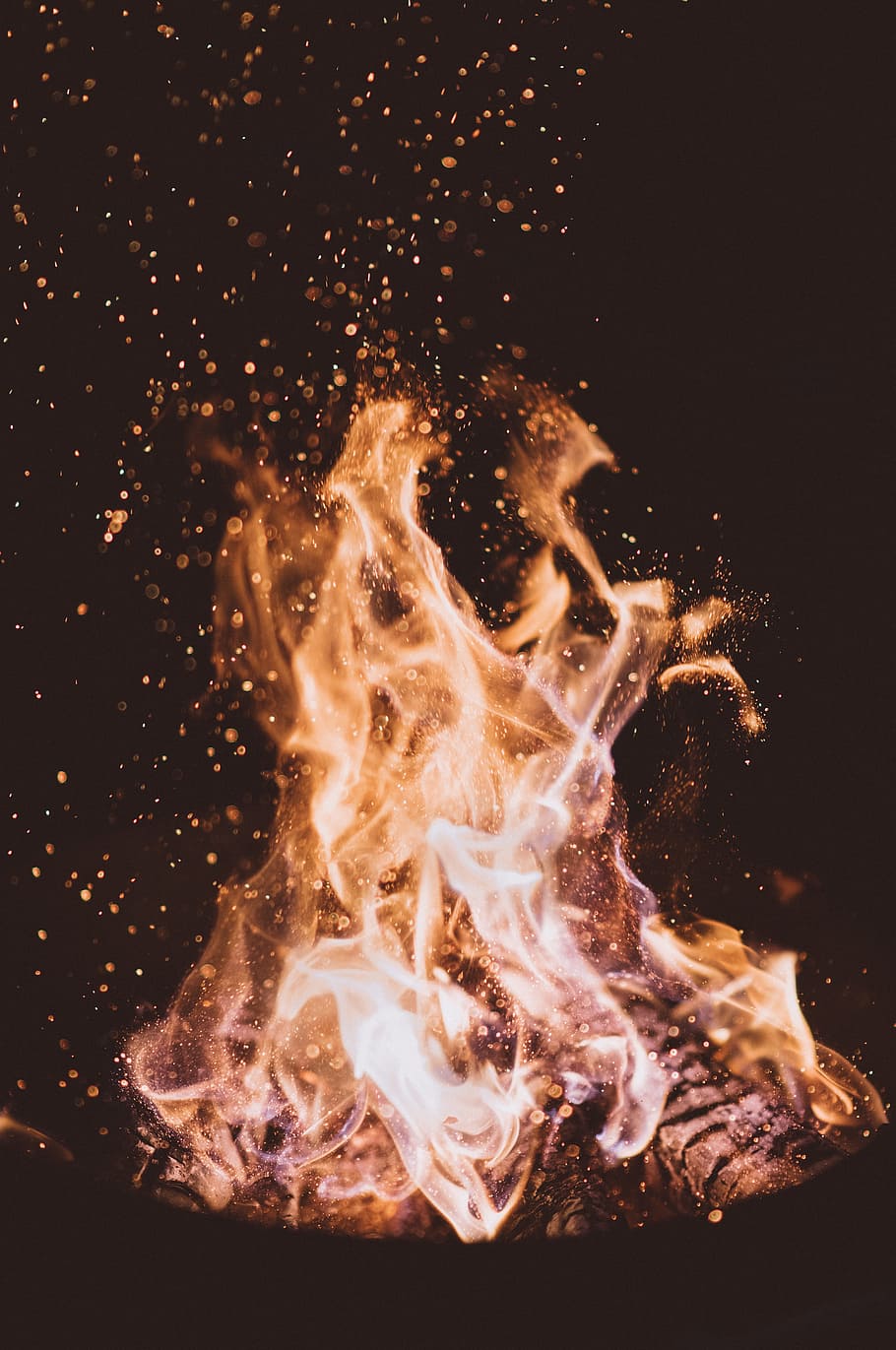 The Georgia Environmental Protection Division (EPD) imposes a total ban on outdoor burning in Gwinnett County annually from May 1 to September 30.
Once the Burn Ban has been lifted on Oct. 1, please note you MUST first check with Gwinnett County Fire Marshall as to whether it is an allowable burn day. Many factors such as atmospheric conditions come into play that affect whether you can burn, and this can change daily.
A few of these factors are – prevailing winds that are predicted to be, or are, in excess of 15 miles per hour, air pollution episodes, the National Weather Service issues a "Red Flag Warning" or a "Fire Weather Watch," when there is fog, rain, or a cloud base that is diffused or ill-defined – these are just some of the factors taken into consideration as to whether it will be an allowable burn day or not.
The burning of leaves, limbs, and natural vegetation on one's property shall not be less than fifty (50) feet from any structure and not less than twenty-five (25) feet from the property line. No burning of solid waste or household garbage is allowed. Burning is NOT allowed on Sundays or at night.
This is not the full content of the Gwinnett Department of Fire and Emergency Services "Outdoor and Open Burning" and "Outdoor Burning Ordinance Restrictions" and should not be interpreted as such. For the complete content please visit the Gwinnett County Fire Marshal site then select the tab on the left marked "Outdoor Burning."
Remember BEFORE BURNING check with Gwinnett County Fire Marshal first at either of the two contacts below:
Burn Information Line– 678-518-4979 or www.gwinnettfiremarshal.com
The Burn Information line and website are updated daily by 9:00 a.m.
If you suspect someone is improperly burning, please report it by calling 770-513-5700.
*Remember: Do not bury the fire. The fire will continue to smolder. Tree roots could catch on
fire which will eventually surface and start a wildfire. If it's too hot to touch, it's too hot to
leave!