Looking Up: Two Peachtree Corners residents show enthusiasm for things that fly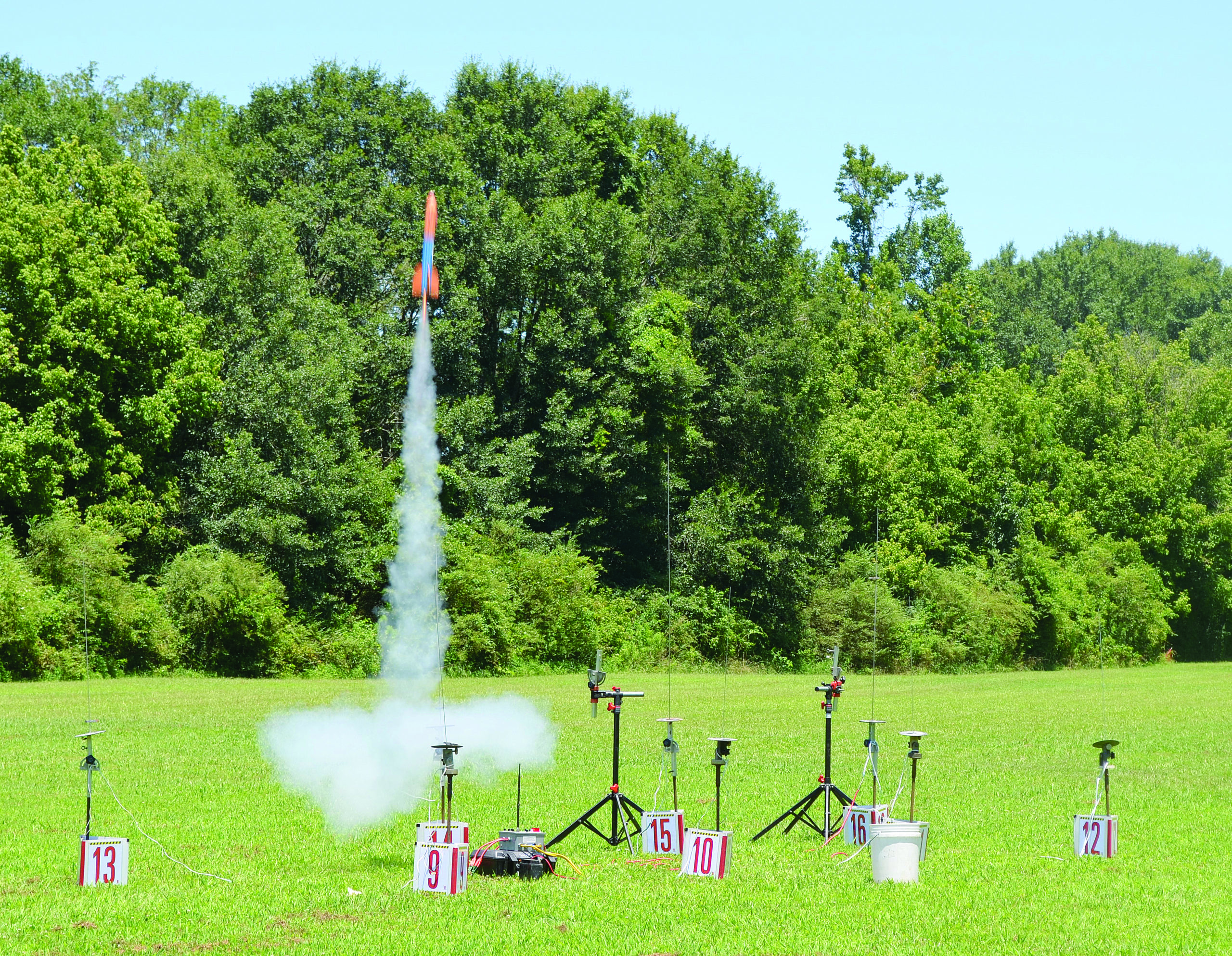 One hot Saturday in July, a cloudless sky burned deep blue above an isolated field hidden among the woods behind a private high school in Atlanta's northern suburbs. About 20 cars, pickups or SUVs lined the edge of the grassy field and families gathered beneath tents or tarps they'd pitched beside their vehicles, like tailgaters at a football game. In the middle of the field, a pair of model rockets sat side by side on launch pads, waiting the electronic command to blast skyward.
One belonged to Maddie Cain, a 9-year-old from Peachtree Corners who enjoys flying rockets with her dad. She and Nicolas Ruthruff, a 7-year-old friend from Acworth, planned to launch their rockets side-by-side in a "drag race," a competition to see how well each rocket performed. The winner would be the last rocket to hit ground. Jorge Blanco, president of the Southern Area Rocketry club (SoAR), stood in the shadow beneath a tarp next to the launch area. Blanco counted down from five to zero and the rockets zipped into the sky. After just a few seconds, they headed back to earth. Nicholas' rocket won. The two rocket racers ran across the mowed grass to collect their models so they could fly another day. "Good race," Maddie said.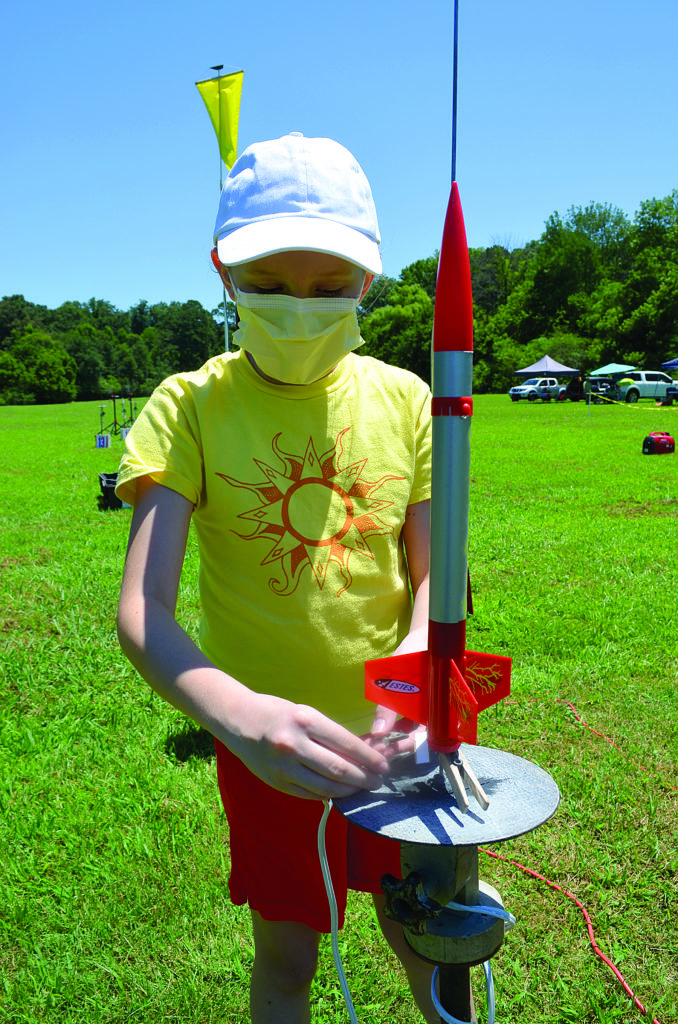 Maddie learned about model rocketry from her dad, David Cain. Cain, a 61-year-old software interface architect, first flew model rockets as a boy who was, as he put it, "growing up in the Space Age." He moved on to other interests as a teenager, he said, but picked up the hobby again a few years ago as a common interest with his children, Maddie and her 12-year-old brother Jim. This year, Cain took over as vice president of the 400-member SoAR.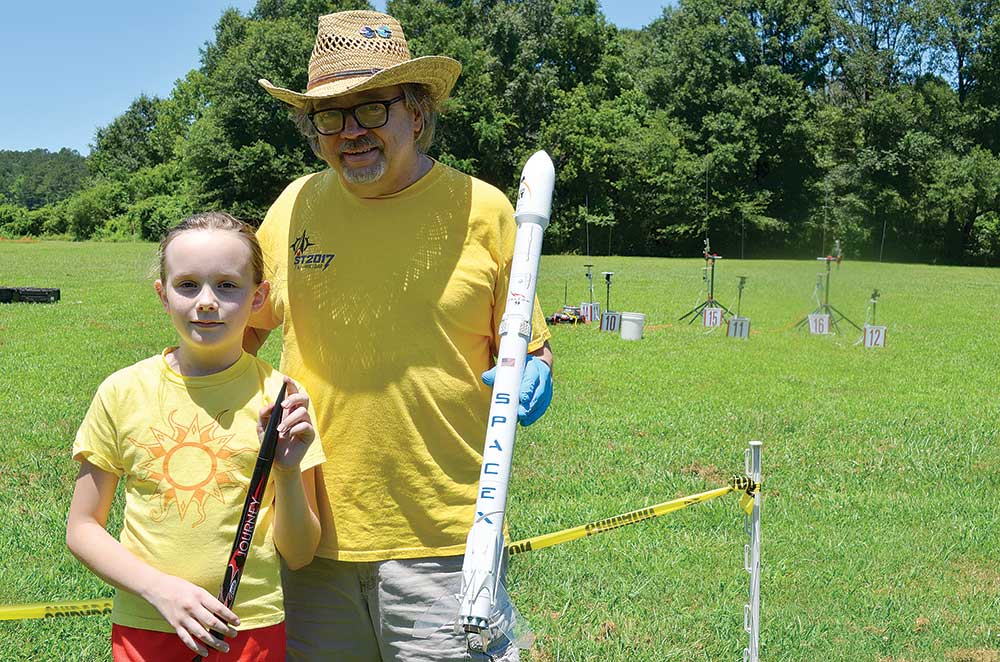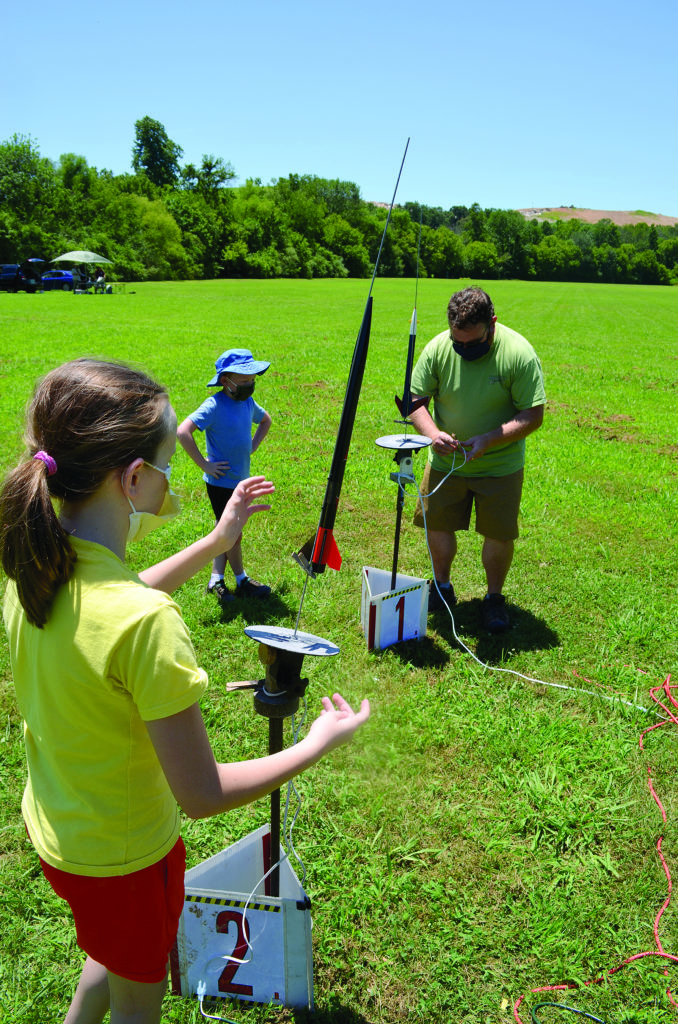 These days, he and another Peachtree Corners resident, Moreno Aguiari, are working to help introduce metro Atlantans to machines that fly.
New kind of aviation museum
While Cain engages in model rocketry, Aguiari, a 44-year-old commercial pilot and publisher of a magazine about vintage warplanes, wants to help create a new museum and education center built around Georgia's aviation history and industry. The new Atlanta Air and Space Museum is proposed for 18 acres on the eastern side of the DeKalb-Peachtree Airport, the county-owned airport in Chamblee usually referred to by its call letters, PDK. The property, once used for a runway but now abandoned, offers a close view of PDK's working runways and airport facilities.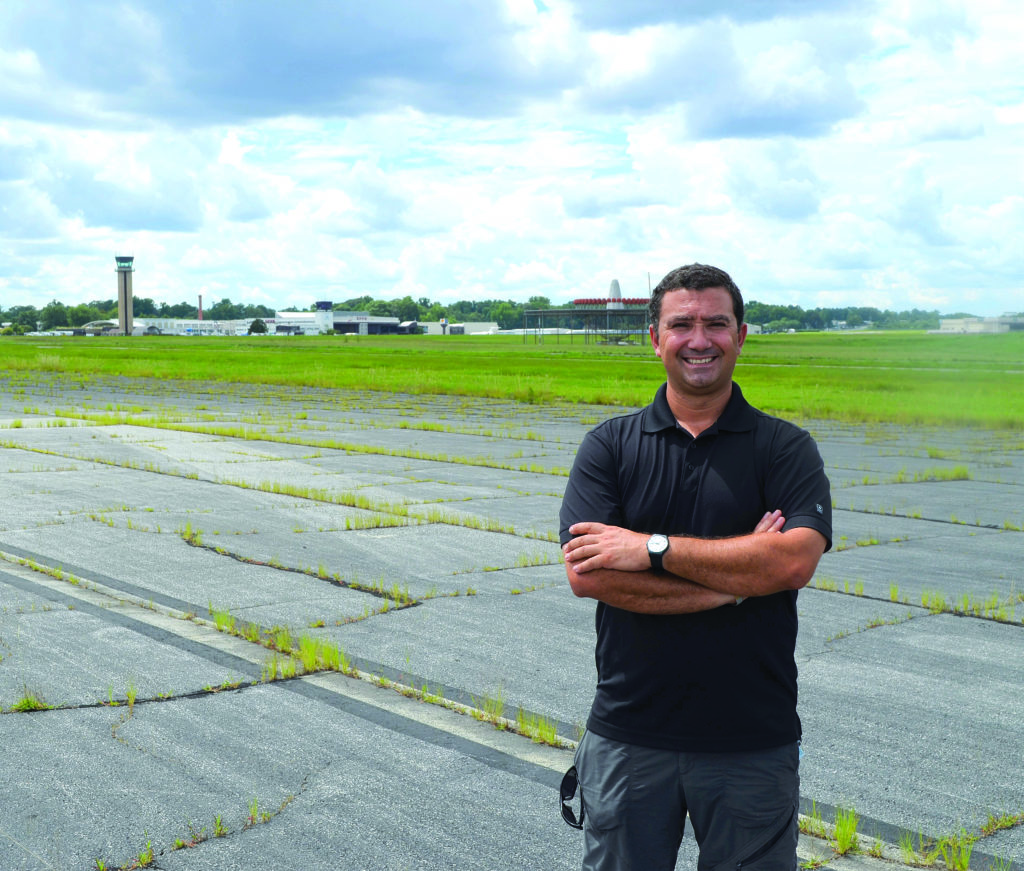 Aguiari is a founder and board member of the Inspire Aviation Foundation, a nonprofit created about three years ago to create the museum. "The purpose of this museum would be to acquire, restore and conserve historic aircraft, spacecraft, technology and related artifacts, while creating innovative visitor experiences that are educational and entertaining," the foundation said in a press release.
Aguiari puts it a bit more simply. The museum's proponents, he said, don't want simply to create another building full of old airplanes, like plenty of other aviation museums scattered around the country. "We are not going to build your typical box full of planes," Aguiari said as he sat in a conference room at PDK once recent afternoon. "That's an old concept of a museum."
Instead, they see exhibits that are interactive and engaging to young people. They want the DeKalb School System and perhaps even Georgia Tech to be involved with the aviation campus to create a place where students can learn about aerospace careers and flying.
The foundation wants to create a place "designed to build aspiration for a life in Science, Technology, Engineering, Arts and Mathematics (STEAM)," it said in its press release. "But the platform will go further than aspirations to nurture an interest in aviation throughout someone's entire life. The [foundation] wants to offer a tangible path from childhood all the way through an aerospace career and beyond."
Aguiari realized the PDK museum should be different when he was taking his own children to see other aviation museums. He liked looking at the old planes, he said, but his kids soon were bored. "My 5- and 6-year-old kids were telling me, 'Dad, can we go someplace else? Nothing moves here.'"
Fellow foundation board member Latessa Meader, a C-130 pilot in the U.S. Air Force Reserve, got excited about and signed on with the project last year because of its educational components. She's a former high school math teacher who says she became an aviation mechanic and then a pilot because she thought the most interesting teachers were those who had done other things during their lives.
"We don't want static airplanes with placards in front of them," she said. "All of us have a passion for aviation and we want to inspire that in students from age 1 to 100."
She said she wants the project to showcase careers in aviation and aerospace and show students how to pursue jobs as engineers, air traffic controllers, mechanics or baggage handlers. "Anything you enjoy doing can be [related to aviation]," she said. "One of my long-term goals in this is to capture their passions."
The museum would tell the story of aviation in Georgia. Georgians have built airplanes at Lockheed Martin and Gulfstream, flown them for Delta Air Lines and operated the busiest airport in the world. "Georgia has an incredible aviation history [stretching back] almost 120 years," Aguiari said.
Georgia's aviation heritage
Georgians were building and flying airplanes soon after the Wright brothers showed it was possible. One of the nation's aviation pioneers was Ben Epps of Athens, whose descendants made flying a family tradition that continues. His youngest son, Pat Epps, started Epps Aviation, the fixed based operator still in business at PDK.
The land that would become PDK was part of the site of Camp Gordon, a World War I army training base. The property was sold at auction after the war to a private owner, and then in the 1920s and early 1930s, aviation enthusiasts thought the land would make a good airport, according to the PDK webpage. In 1940, DeKalb County bought the land and dirt runways and opened it in 1941, the webpage says.
During World War II, the property was home to a U.S. Naval Air Station. "Many young men, not only from Georgia but from all over the United States, began their flying careers during the next few years, while the Navy was using the airport for pilot training," the PDK webpage says.
After the war, the Navy continued to operate the airport as a Naval Air Station until a new facility that could handle jets opened at Dobbins Air Force Base in Cobb County. PDK returned to full civilian use in 1959.
One of the first collections the aviation museum has received is composed of memorabilia from retirees of the Naval Air Station. The collection includes photographs, logbooks, newspaper clippings and other artifacts that had been displayed during annual meetings of the retirees. The foundation is having the items photographed so they can be preserved digitally, Aguiari said. With the items, the museum can showcase the air station's history so "the guys who served here will not be forgotten."
Efforts to pull together the aviation museum and to develop the campus are expected to take at least three to five years, Meader said. The foundation is conducting a feasibility study for the project and for fundraising for the millions of dollars needed for the project, Aguiari said. He remains hopeful.
"I'm just a regular Joe with a big vision," Aguiari said. "It's not like we have millionaires or big companies behind it. It's just a bunch of regular guys trying to build something incredible."
Soaring high
David Cain pursues a different vision. He still regularly fires small kit rockets similar to ones his daughter Maddie and Jim build and fly, but he's also looking up to see just how high some of his models can soar and survive.
SoAR organizes launch days for small rockets every month. (The launches are open to anyone who wants to fly rockets, not just members). But its members also take part, a few times a year, in high altitude flights from fields in south Georgia, Alabama or other places far from the flight paths of airplanes. Cain has taken part in a few of those outings. He said his collection now includes three high-powered rockets, three middle-level ones and seven smaller ones. His personal best flight went up about a mile, he said.
Still Cain likes flying rockets, no matter what size they are. After all, not all launches work. Some rockets sit dead on the launchpad. Others blow up or reach only a few feet before heading back to ground. Others end up in the trees surrounding the range and can't be recovered.
"I have never lost the thrill of seeing my rocket go up there," he said. …"It is a challenge. It's the joy of watching it fly."
The hobby also allows him to indulge other passions. He likes to operate a 3-D printer to make things, he said, so now he creates his own rocket parts. At the range in July, he flew a model of the Space-X rocket that he had built from a kit he bought from Space-X, he said. The largest rocket he's built, he said, stood about six feet tall "…and looked like a length of black hose. I have gotten to a point that my teenage self would not recognize the rockets I do now."
These days, flying rockets also connects him with his kids. "There's not just one reason I enjoy it," Cain said. "I discovered when I did it with my boy that I still enjoyed it. I just hadn't done it in a while. As a hobby, it allows me to integrate my different interests…. It's a great way to spend time with the kids and to give them experience building things with their hands."
Cain said building and flying their rockets gives rocketeers the feeling of personal satisfaction and achievement that video gamers feel when they finally conquer a difficult level in a game and "level up." "Rocketry delivers a similar kind of thing," he said. "It's a 'level-up' experience when you do something like fly your rocket to 5,700 feet and then then get your rocket back."
Maddie sees that, too. "I'm enjoying myself pretty much," she said after a few launches on that hot Saturday in July. "Today, there is a breeze going and there are kids here. … The main reason I'm here is to hang out with my dad and have fun flying rockets.
"It's kind of cool to watch your rocket go up and realize, 'Hey! I built this thing and it's working!'"
Find Out More
Learn more about rocketry and the museum project at:
Atlanta Air & Space Museum — atlantaairandspacemuseum.org
SoAR Rocketry —soarrocketry.org
Robert D. Fowler Family YMCA Relaunches Manning Playground Fundraising Campaign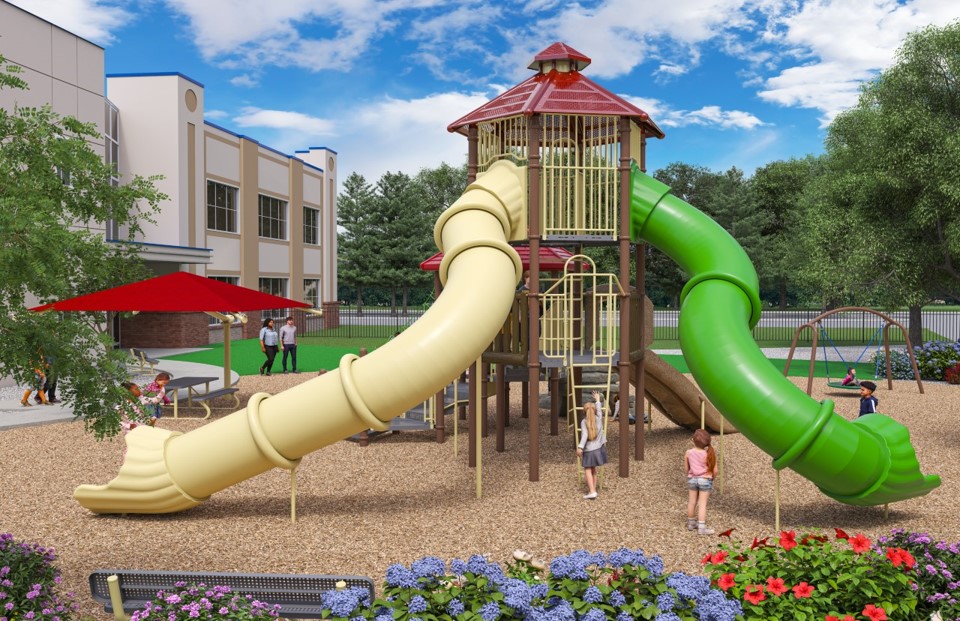 YMCA of Metro Atlanta announced September 18 that it has relaunched the John Manning Playground Fundraising Campaign to raise an additional $25,000 to reach its $200,000 goal for a new state of the art playground for the Robert D. Fowler Family YMCA, an initiative introduced in fall 2019 that was halted due to the uncertainties of the coronavirus pandemic. 
John Manning was a dedicated YMCA volunteer, active church member, respected family and corporate lawyer and Peachtree Corners community member who left a legacy of service and friendship. The new playground will incorporate educational and creative-based play structures for all ages. Landscaping in and around the playground will provide a new park-like setting for families to enjoy. The Y is looking to volunteers, members and business for their support in bringing honor to Manning and his legacy through the new amenity.
"We are excited to safely welcome back our members and children into our daycare programs," said Mark Thornell, executive director, Robert D. Fowler Family YMCA. "The Manning playground is something for us all to look forward to as we are on schedule to break ground in the fall."
A featured donor is Manning's 12-year-old granddaughter Caroline, who has instructed acting camps for her peers the past three summers to raise money for the playground. Caroline aims to raise enough money to reserve a "Camp Caroline 2020" brick on the park grounds in memory of her grandfather.
"We are blessed with an amazing playground committee who has worked tirelessly to secure donations to make this dream come true," said Sarah Manning Locke, playground committee co-chair and Manning's daughter. "We are so close to our goal and are having to get creative to see everything to completion due to the coronavirus uncertainty. I love that Caroline is on board to pitch in with her Camp Caroline donation."
Those interested in donating or purchasing a brick to help pave the way for Y children, can do so on the organization's website ymcaofmetroatlanta.givingfuel.com/john-manning.
Flood Awareness in Peachtree Corners

As we approach the tropical storms and hurricane season, the city would like to bring awareness to the various resources provided by the city of Peachtree Corners for floodplain awareness.
Peachtree Corners is bordered by the Chattahoochee River to the north. Additionally, tributaries and streams run throughout the city. Flooding damage can occur due to large rainfall events or when the natural flow of water is redirected.
A wealth of information can be found on the city's Floodplain Management webpage that pertains to:
• Flood Insurance Rate Maps (FIRM) – the only legal document allowed to be used by lenders to write a flood insurance policy.
• Floodway Data – Properties located in or near the floodplain have special regulatory requirements for development. Prior to any building construction, please apply for a building permit
• Special flood-related hazards – such as local drainage problems, areas predicted to be flooded in the future, and erosion
• Approximate Depth of Flooding – information about how deep flood waters can be anticipated on a property can be provided
• Historical flood information – to find out if a property has been flooded in the past or is a repetitive loss
• Wetlands and Natural Conservation Data – areas mapped in the: National Wetlands Inventory, critical habitat by the US Fish and Wildlife Services, areas receiving natural floodplain functions
• Flood Insurance – it is mandatory for a property located in the Special Flood Hazard Area (SFHA) to purchase flood insurance
Gwinnett County Burn Ban Ends Sept. 30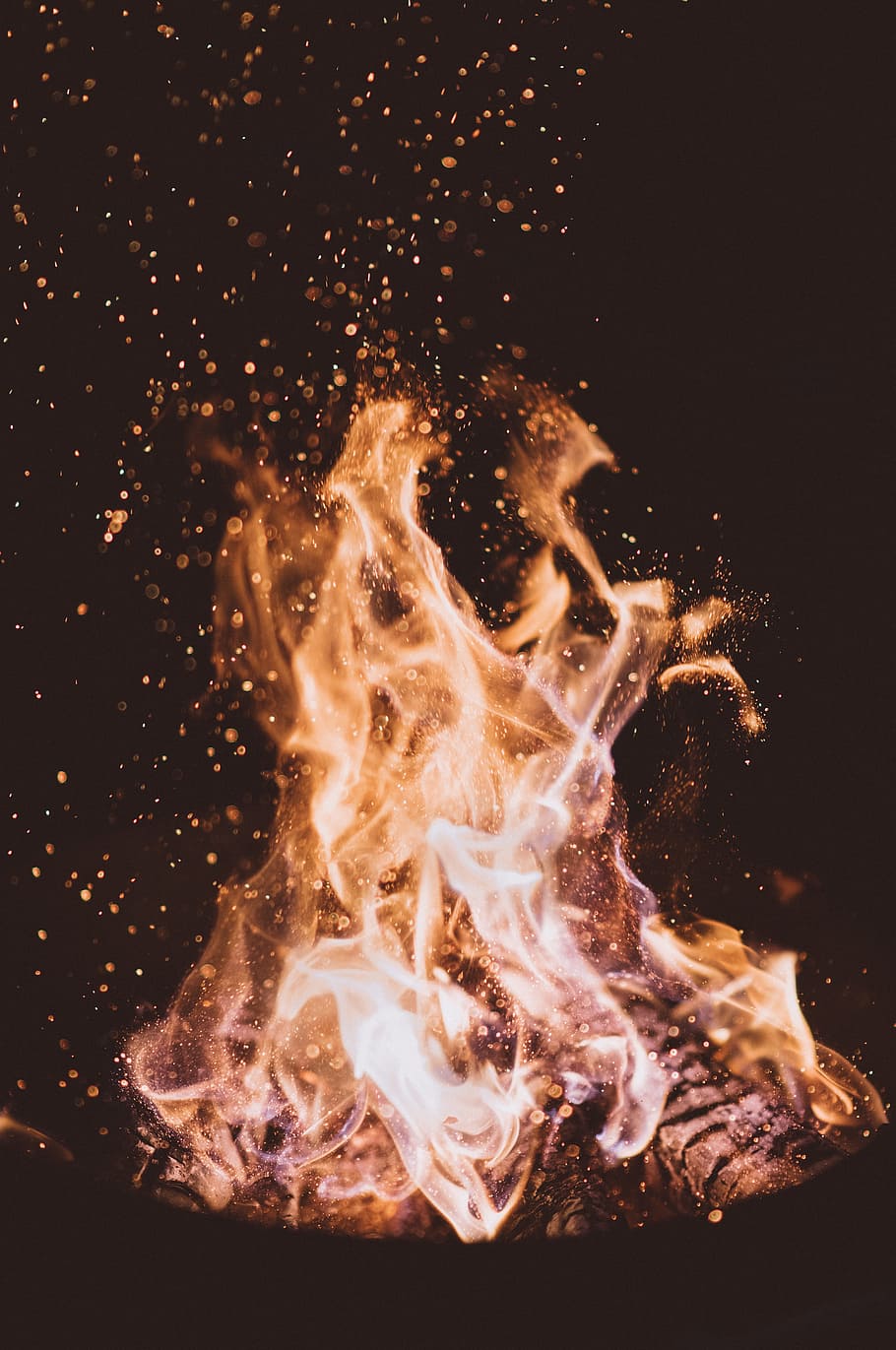 The Georgia Environmental Protection Division (EPD) imposes a total ban on outdoor burning in Gwinnett County annually from May 1 to September 30.
Once the Burn Ban has been lifted on Oct. 1, please note you MUST first check with Gwinnett County Fire Marshall as to whether it is an allowable burn day. Many factors such as atmospheric conditions come into play that affect whether you can burn, and this can change daily.
A few of these factors are – prevailing winds that are predicted to be, or are, in excess of 15 miles per hour, air pollution episodes, the National Weather Service issues a "Red Flag Warning" or a "Fire Weather Watch," when there is fog, rain, or a cloud base that is diffused or ill-defined – these are just some of the factors taken into consideration as to whether it will be an allowable burn day or not.
The burning of leaves, limbs, and natural vegetation on one's property shall not be less than fifty (50) feet from any structure and not less than twenty-five (25) feet from the property line. No burning of solid waste or household garbage is allowed. Burning is NOT allowed on Sundays or at night.
This is not the full content of the Gwinnett Department of Fire and Emergency Services "Outdoor and Open Burning" and "Outdoor Burning Ordinance Restrictions" and should not be interpreted as such. For the complete content please visit the Gwinnett County Fire Marshal site then select the tab on the left marked "Outdoor Burning."
Remember BEFORE BURNING check with Gwinnett County Fire Marshal first at either of the two contacts below:
Burn Information Line– 678-518-4979 or www.gwinnettfiremarshal.com
The Burn Information line and website are updated daily by 9:00 a.m.
If you suspect someone is improperly burning, please report it by calling 770-513-5700.
*Remember: Do not bury the fire. The fire will continue to smolder. Tree roots could catch on
fire which will eventually surface and start a wildfire. If it's too hot to touch, it's too hot to
leave!