Backyard Escapes Pt. 3: Keith and Tina James Dig Their Garden in Riverview Estates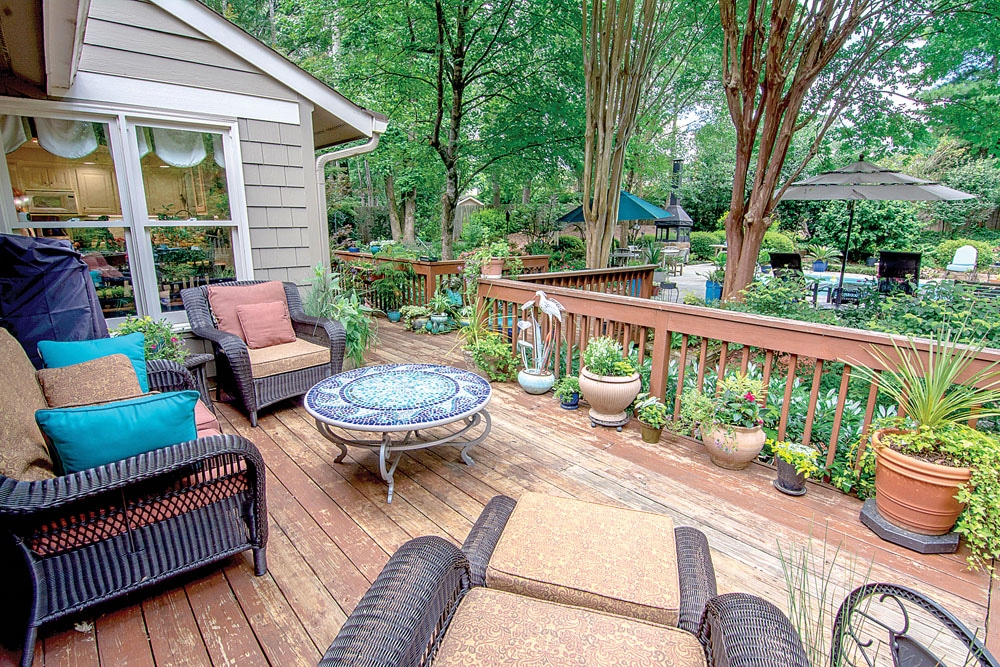 An unassuming façade conceals a spectacular retreat in this established neighborhood. For 17 years, Keith and Tina James have appreciated the resort-like backyard of their 1977 home built on a near acre lot, close to the Atlanta Country Club.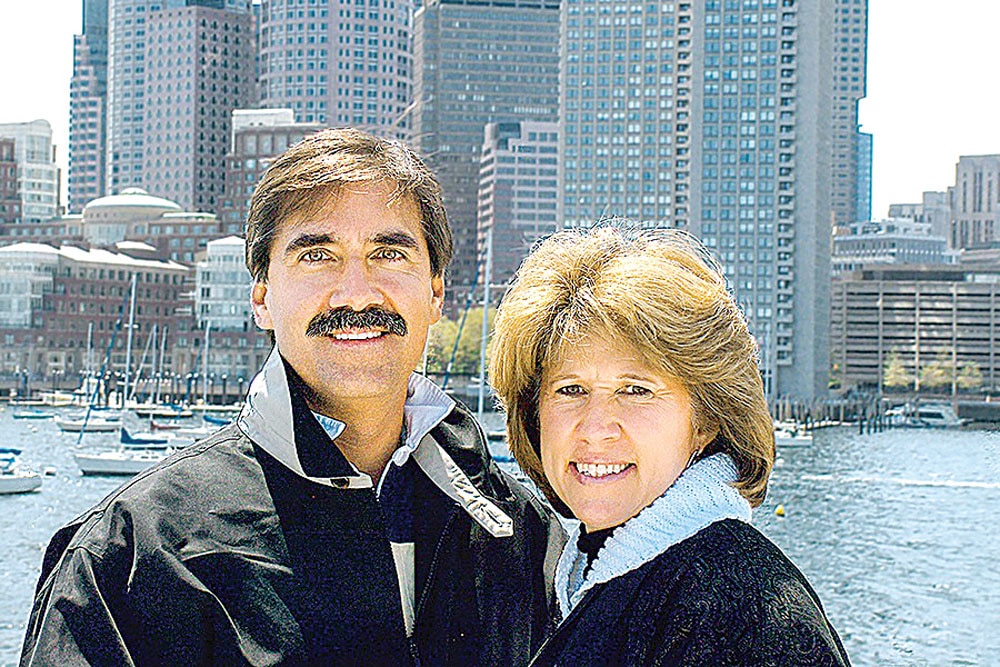 When inside, they and their little dogs, Sophie and Max, can delight in the views of this attractive yard from windows spanning the back of the house. Keith shared, "Every morning I say, 'Wow!'"
When they first discovered this house, it had been on the market for a year and was in a run-down, overgrown state. "The pool had a huge bullfrog in it. We could see through that. It felt like Callaway Gardens, but private. We have this huge fence all around. It was like our own little piece of Heaven to nurture," Tina said.
"It needed a lot of TLC, but all the bones were there. We love plants so we spent a lot of time at nurseries adding new plants here and there — ferns, hostas, potato vines and the Sago Palms around the pool. We ended up with what we have now," Keith said.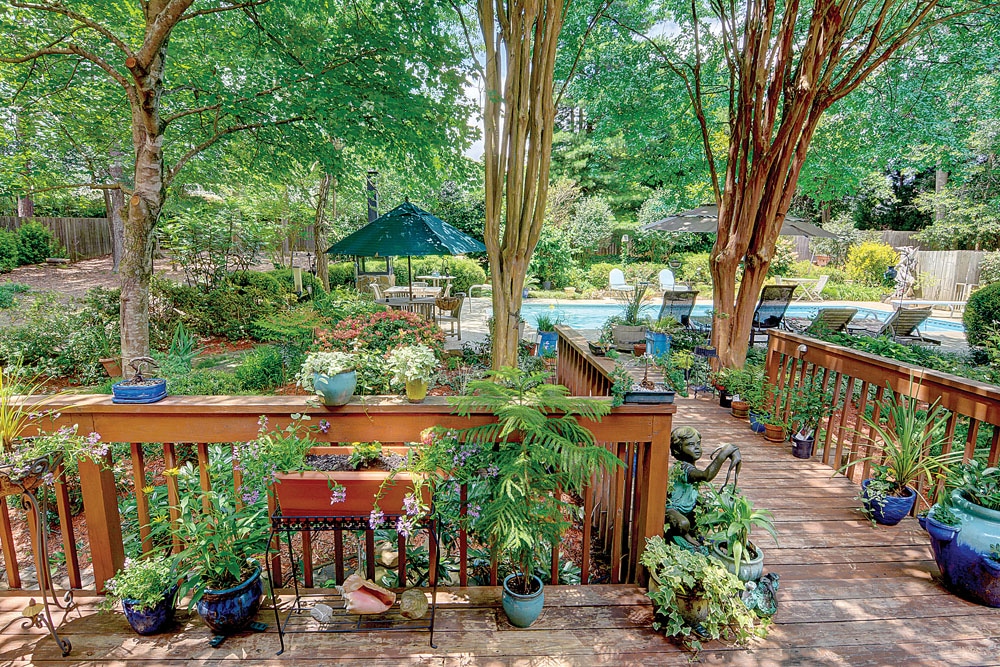 A jasmine covered gate opens up to a sprawling garden surrounded by mature trees. The focal point: a sparkling pool of turquoise colored water. The light blue lounge chairs on the pool surround add to the vacation getaway vibe. The deck, fire pit, pond and patio areas are nestled among crepe myrtles, magnolias, Japanese maples, rhododendrons, azaleas, camelias and hydrangeas.
Blue pots spilling with begonias and ivy line the wooden deck and walkway. Giant ferns growing near the pergola create a lush, jungle-like ambiance. Blueberries are there for the picking if one can get to them before the squirrels.
Pandemic Relief — Backyards for the Win
"It's a relaxing place, like a destination. People would drive somewhere to go have a relaxing weekend in a setting like this — and we've got it every day. We use it that way all the time," Keith said.

Tina, who normally works 14-hour days in an office, has been able to work from home. "It's been the biggest blessing. I haven't spent this much time at home since I was growing up. I take breaks and go outside. The dogs get out more because I'm here. It was so wonderful to enjoy this backyard.

"Keith had family come in from out of town," she continued. "We had our meals outside so we wouldn't be too close. Even in this large house, it's too close inside."
Gardening Is a Work of Heart
After drawing inspiration from magazines, Tina purchases carloads of plants and flowers to plant in all the pots each spring. "It looks like I know what I'm doing," Tina laughed.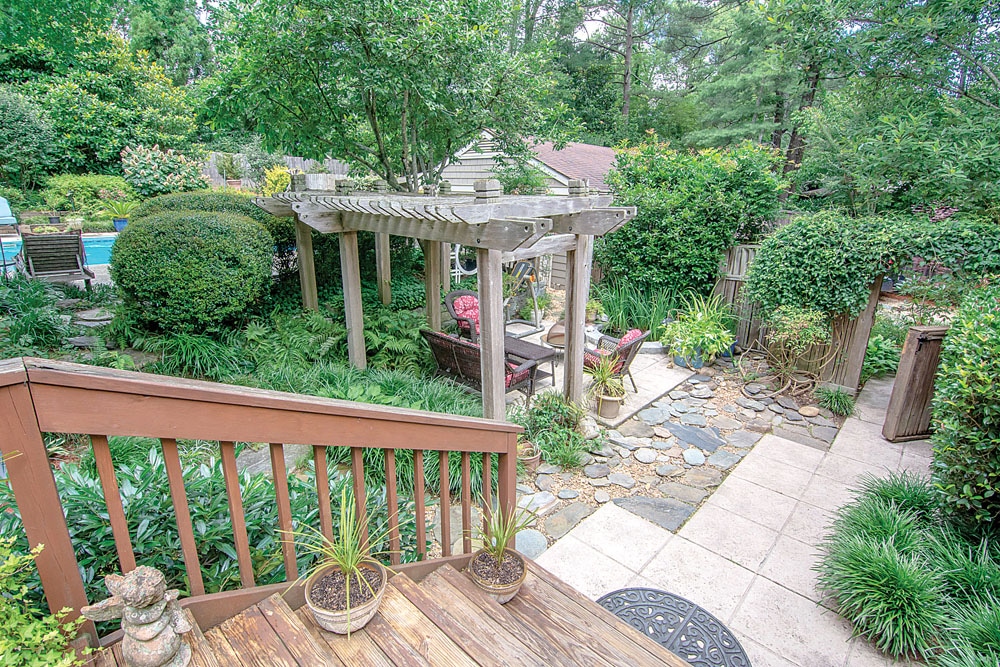 Keith maintains the bushes and everything in the backyard himself. There are tree limbs, leaves and tiny crepe myrtle flowers to pick up and blow off throughout the week. "It's amazing the difference you feel when you walk out and everything is blown off. It feels wonderful," Keith said.
The pool liner was changed once. Routine maintenance is required on the pumps. "We got a pool cover but never use it. We love looking out and seeing that beautiful view all year," Keith said.'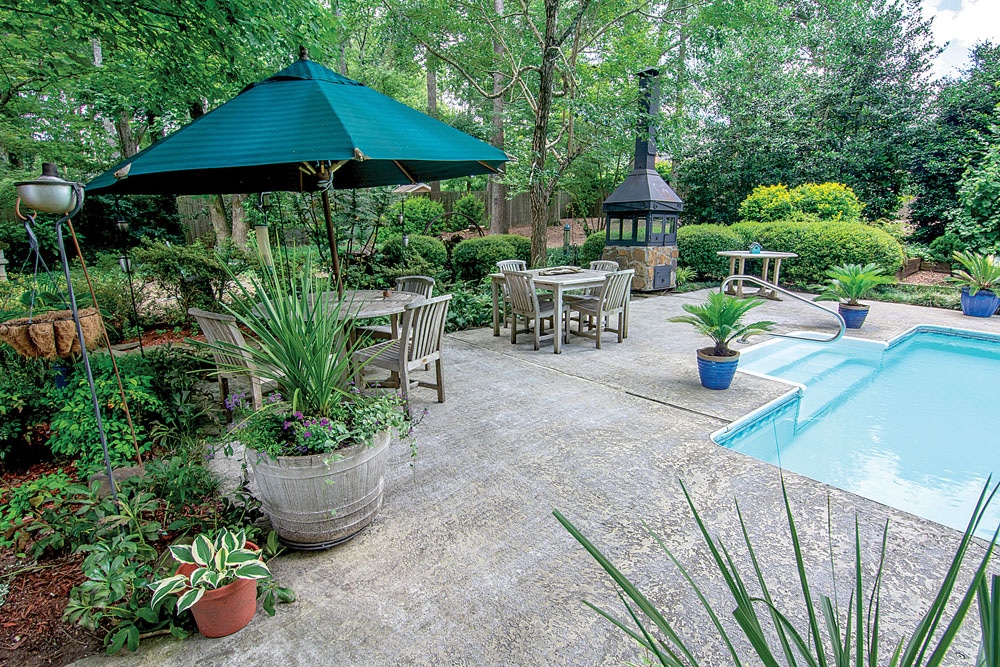 The Jameses share their outdoor space with squirrels, chipmunks, red foxes, hawks and owls. They adore the blue heron fly-bys.
Southwest Gwinnett Chamber of Commerce (SWGC) First Friday Networking Breakfast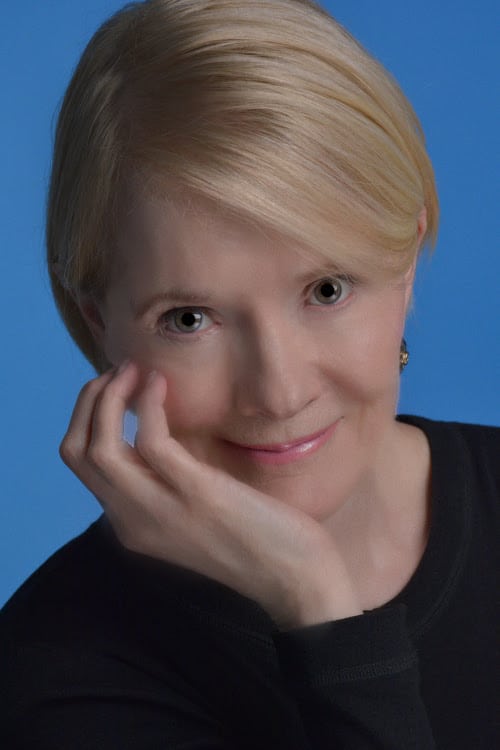 SWGC First Friday Networking Breakfast
Friday, March 5th  |  7:30-9 a.m.

Atlanta Tech Park  |  107 Technology Parkway,  Peachtree Corners. (Park and enter from the back of the building)

Cost and information
Advanced registration is required, at this link. Seating capacity will be limited to maintain physical distancing. Mask-wearing is appreciated for everyone's safety

Reserve your seat by Noon, Thursday, March 4. $15  Members and $20 Non-Members. Registration includes breakfast.
Topic: Leading Out of the Pandemic… Restaurants will show the way.
If you want to understand the economic conditions of our community and its potential impact on every business, look no further than the restaurant & hospitality industry.

At the First Friday Breakfast in March, Nancy Kruse, leading industry analyst, will share "The State of the Plate," to help us better understand consumer attitudes, opportunities for other business segments, and the future consumer expectations.

Learn how and why restaurant menu trends are:
a reflection of current consumer attitudes and behaviors
shed light on opportunities for retailers in other business segments
suggest where consumer needs and expectations are headed in the future
Do you want your business to be ahead of the curve out of this COVID-19 induced slump? Then join for breakfast on Friday, March 5th.
 
Peachtree Corners Family Takes On 'Family Feud'!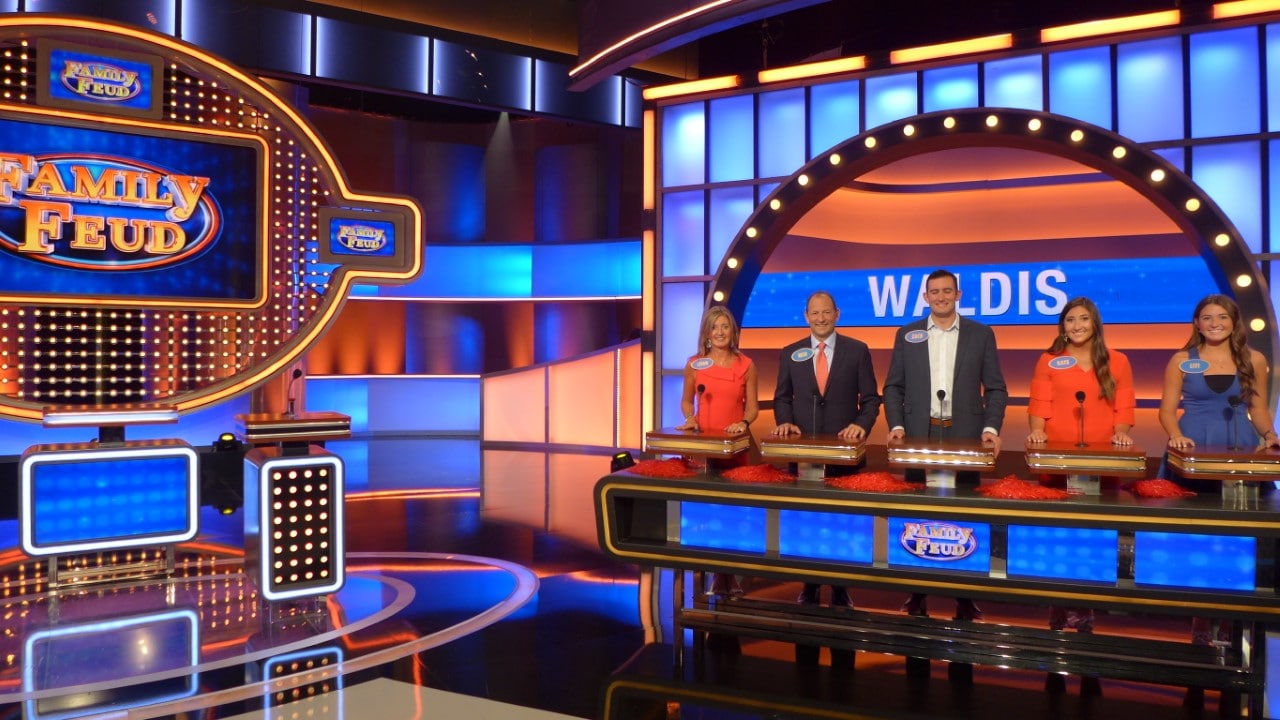 Survey says that the Peachtree Corners Waldis Family had a wild time at Tyler Perry Studios last September playing a game of Family Feud with the larger-than-life Steve Harvey! Their episode will air on ABC, March 2 at 7 p.m. But the story of how this all came to be is almost as disorienting and fun as the filming experience itself.
"Back in May, something popped up on Facebook saying they were looking for families in the Atlanta area. As a joke, I just sent in our information. Then they contacted me about three weeks later to get more information and at that point, I started thinking 'Oh my gosh, this could actually happen.' And it just kind of evolved from there," Leigh Waldis said.
Leigh, her husband Rich, and their teenage daughter Olivia are Peachtree Corners residents. The Waldis' also have two grown children who came home to have this unique family experience. Leigh served as the 'head of the family' in the game, as the first person in line to answer questions.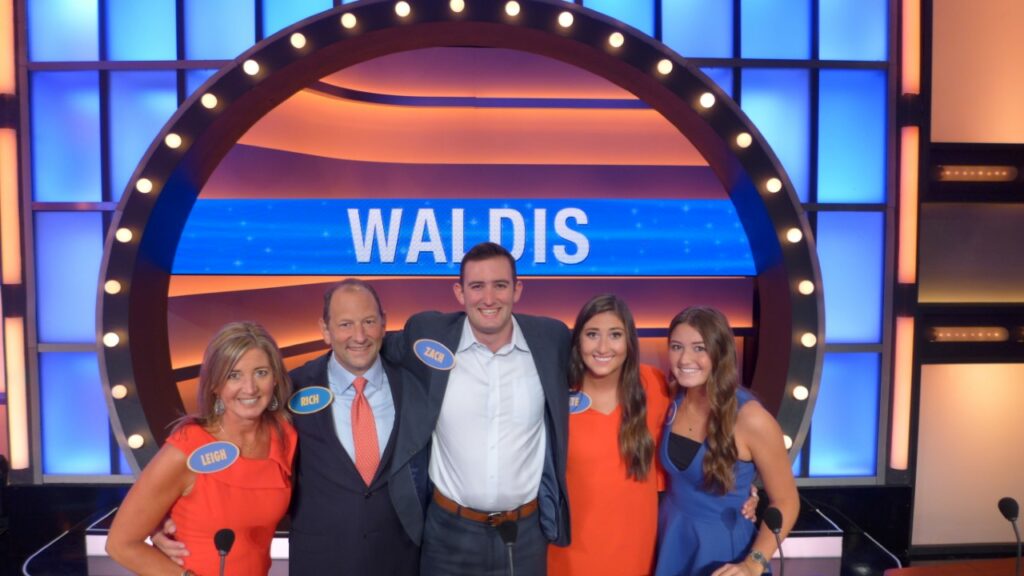 For those not familiar with the popular ABC game show, Family Feud is a survey based trivia style game in which two families compete against each other to guess how a survey of 100 people might answer a certain question, ideally coming up with the most popular answer for the most points. The first to 300 points wins, continuing to the lightning round for the possibility of a $20,000 cash prize. Hosted by beloved comedian Steve Harvey and often filmed in the Atlanta area, this show is a home favorite for many families, including the Waldis'. So joining in the Feud for real must have been a real treat.
"First of all, Steve Harvey is every bit and more funny than you see. The experience was interesting because of the Covid thing. Normally, there would be participants actually watching in the audience or people that are just there to view. Instead, it was the actual families who were the audience, so that kind of made it more fun bonding with the other people that were playing," Waldis said.
In order to get everyone together for the show, the studio flew their daughter Kate (23) in from Texas and their son Zach (24), who is commissioned in the Air Force and required leave time. He is a 2nd Lieutenant training to be a pilot at Laughlin AFB in Del Rio, Texas. Their youngest child Olivia (17) also played and she is a senior at Duluth Highschool.
Leigh noted how "well-orchestrated" the entire process was. The Waldis family immersed themselves in the strange world of Family Feud for two days, September 3 and 4. Day 1 consisted of a try-out with one other family, with a few test questions given to see how the families would react. Then they spectated the rest of that first day. Harvey breaks off a good deal during the taping and interacts with the audience, ad-libbing any particular entertaining tidbits that come to mind, "sort of like you are getting a four hour comedy show out of him," according to Leigh.
The safety restrictions related to Covid19 were strictly upheld and therefore might have complicated the experience but did nothing to dampen the enthusiasm of the family as they had a true view behind the curtain.
"It's kind of crazy but fun. We just went in with a mindset of, 'No matter what happens, we were just going to make the best of it and have the best time'."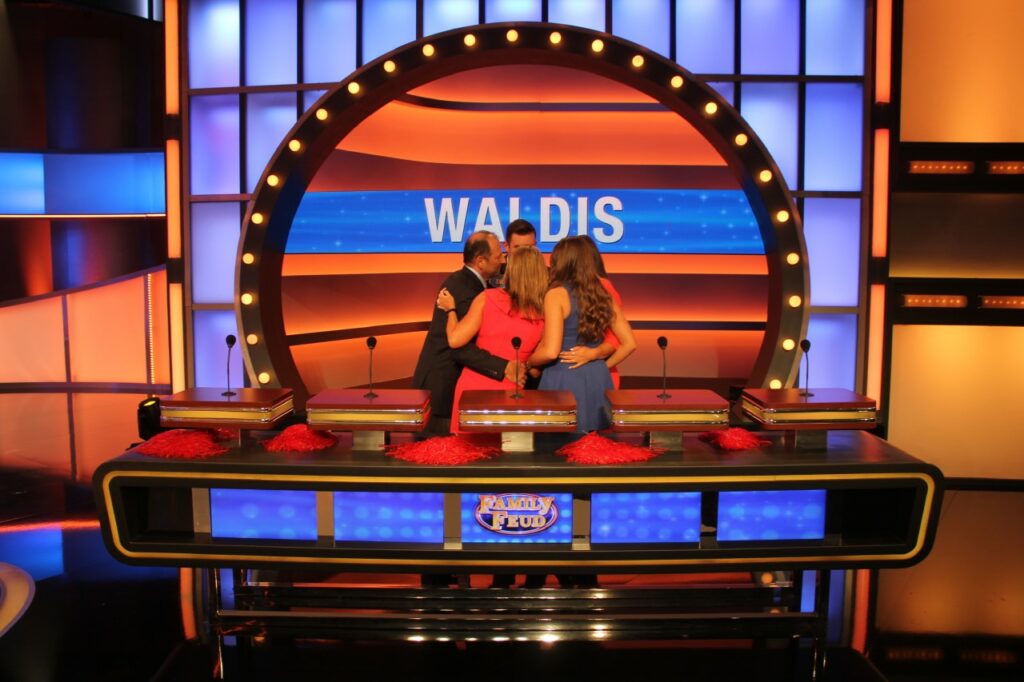 It takes about an hour to film each show, with four shows typically filmed each day. They shave that down to about 22 minutes, so the Waldis family is curious what will make the cut and what won't, as it was "a whirlwind" in the moment.
Watch March 2 at 7 p.m. on ABC to cheer the Waldis family on and see how they fare. The City of Peachtree Corners will also be showing the episode live on the big screen, at Peachtree Corners Town Center. The big screen is located adjacent to the stage so people can gather on the Town Green in front of the screen to watch. This is not an official city event, but just a low-key way to join in the fun.
Medlock Bridge, Bush Road Improvements Underway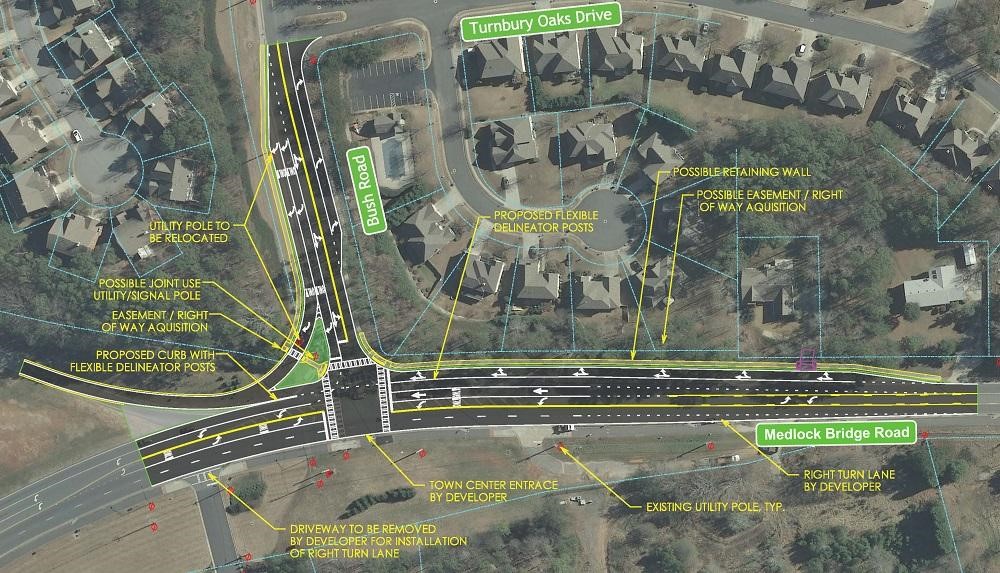 Construction is underway now on a project that will improve the traffic safety, operations, and
capacity of the intersection of Medlock Bridge Road at Bush Road. The project generally
consists of roadway widening, some full depth asphalt pavement, milling and inlay, concrete
curb and gutter, concrete median, concrete sidewalk, signing, pavement marking, storm
drainage improvements, retaining wall, traffic signal installation and grading.
For the westbound Medlock Bridge Road portion of the intersection, the final project will result in:
• a left turn lane onto Town Center Drive
• a through lane that will become a left turn lane onto southbound Peachtree Parkway
• a through lane that will continue across Peachtree Parkway to become East Jones Bridge Road
• a through-right lane that will allow traffic to turn onto Bush Road or continue onto the
slip lane to northbound Peachtree Parkway
Other major improvements in the project will add safety and capacity improvements to Bush Road. Southbound Bush Road will include a through-left lane for traffic to cross over Medlock Bridge Road onto Town Center Drive or turn left onto Medlock Bridge Road. Bush Road will also include two right turn lanes, one intended for accessing southbound Peachtree Parkway and the other for accessing northbound Peachtree Parkway.
Sidewalks and pedestrian crossings will be included for all approaches to the intersection. A new traffic signal will also be added that will include the latest traffic engineering technology. The project will also include walls, guardrails, fencing and landscaping additions.
Following a public bid process to procure a qualified construction contractor, Peachtree Corners' elected officials awarded the work to Vertical Earth, Inc. of Cumming, GA, for approximately $1.2 Million. The contractor will have 180 workdays to complete the project. Funding for the intersection improvements will come from the 2017 Transportation SPLOST.
Source: City of Peachtree Corners release