Cornerstone Christian Academy Students Share Their Gratitude
A writing exercise provided by Suzanna Trice, Middle School Writing Teacher
This year has been a trial for everyone. We've heard that line so many times, from many people. After the first 10 times, we start to ignore it. But that shouldn't be the case. Plenty of people have grown and changed for the better. For me, being quarantined gave me time to reflect, and grow closer to God and my family. I realized I wasn't giving these relationships as much attention as I should have. Also, I've become much more confident and productive by overcoming the struggle of solitary situations such as digital learning or missing my friends and family.
— Kelsey Brown, 7th Grade
2020 has been a tough year, but God has provided through the storm. I would like to take a moment to reflect on those blessings. I am in person at school with a group of Christians that are all going through the same things. God has given me a stable home life that made living through COVID slightly more bearable. None of my family has been infected with the sickness yet, and for that I am grateful. God's grace has given me a light to search for through the chaos of the pandemic.
— Rett Bush, 7th Grade
2020 has been a questionable year and not a favorite of mine, and I'm sure, many others. There are many things I take for granted like having a basketball hoop that I play on with my friend every day while all the gyms are closed, and some people can't hoop. Most importantly, though, is having amazing parents that love me and care for me every day.
— George Thompson, 7th Grade
Between having hours on end to spend with my family, building forts and baking pumpkin bread, I have experienced true joy through a broken world. At the beginning, I felt alone and wanted to go back to school, but as the weeks went on, I realized that the pandemic had given me the opportunity to look at the world with a new perspective. Before I would complain about a small inconvenience, but the pandemic allowed me to grow up and see the struggles of others.
— Julia Jackovich, 8th Grade
I have had a very boring year so far this year, but 2020 has also made me realize how many different things I should be more thankful for. A few of these things are having friends that live nearby, having an energetic dog running around with me, having a brother and sister that care about me and give me new ideas of ways to spend my time. Our relationships have gotten much closer. Also, being able to play soccer is something that is very important to me. I have really enjoyed these gifts that have been given to me.
— Clara Allen, 7th Grade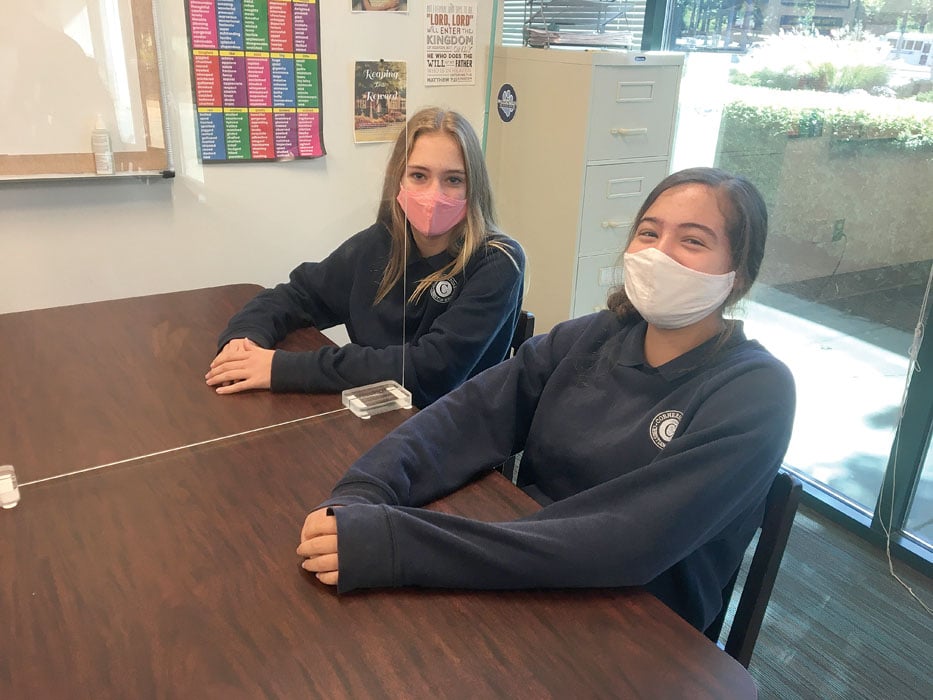 My blessing this year was realizing how many things I take things for granted. During the time that I was in virtual school, I realized how much I appreciate the teacher being right there to help me. Being back in school, I can say that having the teacher right there really impacts the way you can learn. I am so thankful for all the staff at my school and the opportunity to be a part of this school.
— Rachael Samples, 8th Grade
For me, the quarantine meant that we had to leave our home in New York and travel to various different places until we found our home in Georgia. The first place we stopped was an apartment in D.C. While we were there we took various hikes and walks to relieve stress and get exercise, and it made me think about how much I took for granted and how much I am grateful to have a safe and reliable place to stay with a warm bed and to have family and friends that support me throughout my life.
— Christian Richards, 8th Grade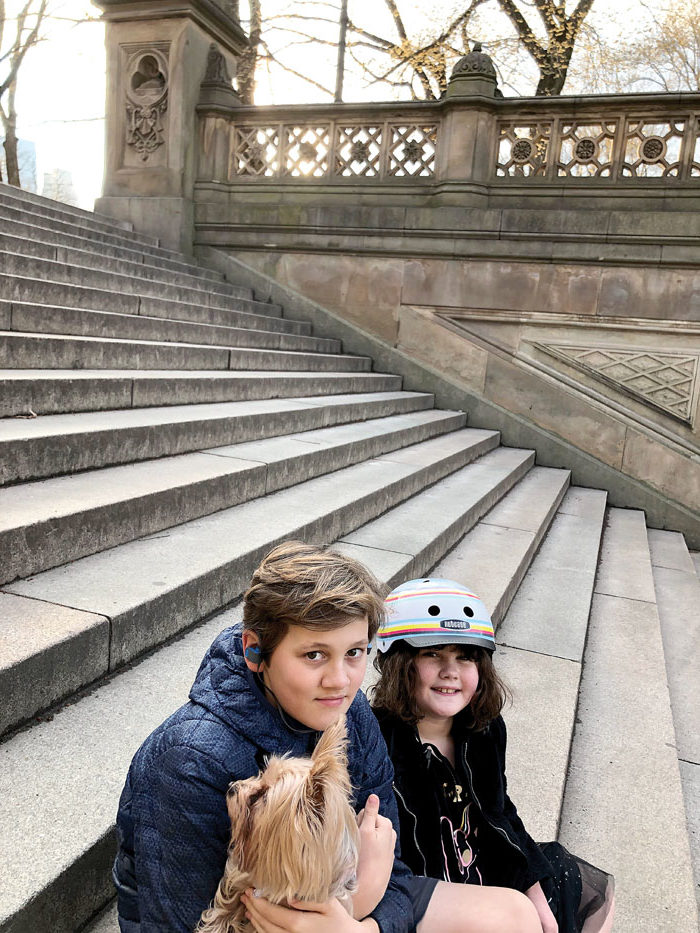 Even through this pandemic and our mess of a world has created a sense of chaos, we can still find blessings within it. God has given us a wonderful community. I was able to attend some get-togethers in the community with my family. It was not only the Scripture that was shared at these outings, it was the slight sense of normalcy. We all needed to see others again. I was one of the lucky ones this 2020. Of course, this year has been a struggle for everyone, but it has brought not only my family, but the community closer.
— Griffin Hackett, 8th Grade
Since the coronavirus outbreak, this year happened at home. School, conversations, church and much more were all on the computer screen. Quarantine has made me a lot more grateful for the little things. For example, I was not very grateful for school. I didn't like the challenging assignments or waking up early, but once school was taken away, I realized what a blessing going to school is. I am extremely grateful to be going back to school in person with my friends.
— Hannah Hightower, 7th Grade
I am immensely blessed to have such good friends that kept in touch nearly every day during coronavirus. I am extremely thankful that my dad kept his job and hired other people too. I am very, very thankful that we are going to school in person which is a ginormous blessing. Peachtree Corners is doing great keeping coronavirus away and keeping everyone safe. Most of all, I am thankful for my family who helped me through COVID-19 and overall made me a better person. I just want to thank everyone for helping me through this pandemic.
— Cole Creel, 7th Grade
The thing I am most grateful for in 2020 is my family. They provide me with a roof over my head, my favorite meal of steak and potatoes, and a shoulder to cry on when I'm in doubt. They love me more than I could ever imagine. God gave me a family that I should treasure, not take for granted. Even when I want to argue with them, I need to take a step back and remember that I have a family who will always be there for me.
— Chloe Nylund, 7th Grade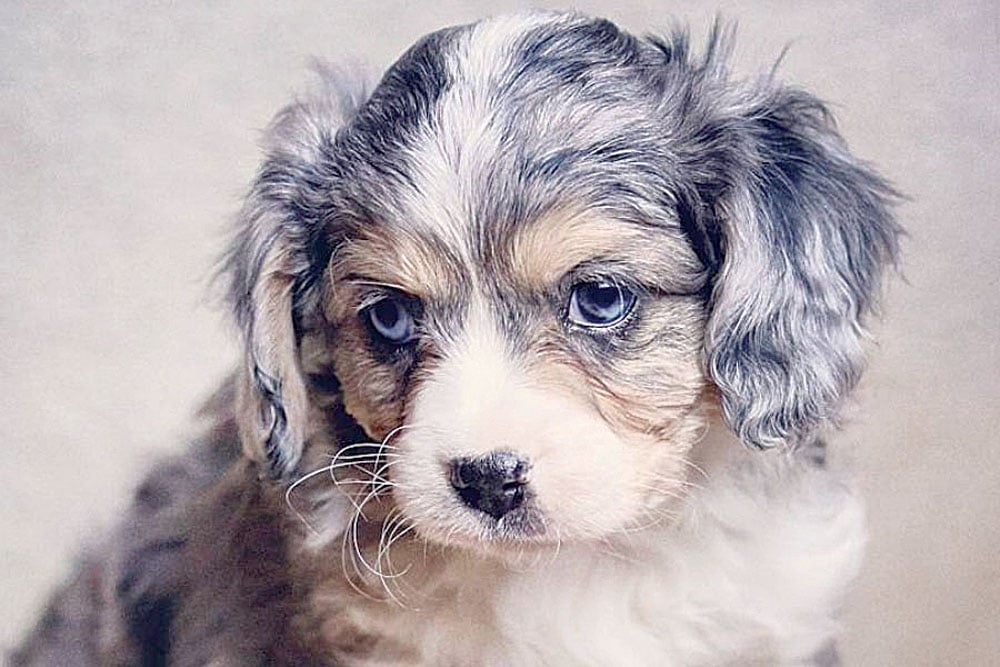 2020 has been a challenging year, but it has been great in some ways too. For me, it was a great year because my family now owns a lake house with two of my best friends ever. Another blessing is that this has been a big year of progression for me in terms of sports. Finally, we are about to get a hyper new puppy called an Aussalier.
— Ben Hester, 7th Grade
2020 has been an eye-opening year for me. The community has done an outstanding job cleaning and keeping the parks in great condition. I also enjoyed kayaking down the Chattahoochee River and spending more time at local parks and recreational areas. The park system has provided my family with many memories. When I think about the trauma of 2020, I will also remember the parks and this community.
— Juliette Dill, 7th Grade
For me, my teachers and mentors have truly poured into me and enriched my life. Whenever I make a poor decision, these wonderful people in my life correct me in a way that will direct me not to make that choice again. Teaching me academically is another way they have impacted my life. My teachers at school have really helped my academic success, and my parents guide me in many different scenarios. These people are helping to make me a better person, and I am truly thankful for that.
— Madeline Austin, 7th Grade
I am thankful for my family. When people say, "you never know you love something so much til it is lost," believe them. Because of taking care of our grandparents' safety and ours, we haven't been able to see them as much. I love my family, but I never knew how much. We have taken turns calling my great grandmother almost every night in quarantine. Not only has she been able to tell the history of our family, but we have also been able to connect on a closer level. I strongly believe God has done this for a reason.
— Sadie Archibald, 7th Grade
My grandparents moved down with us and we had to be completely quarantined. During this time, I was mad but then I realized that we were together, unlike other families. So I made the best of it. We went to Simpsonwood Park and hiked until other people showed up. I started cooking and felting. We did lots of family events like eating dinner together. We truly were able to grow closer together.
— Avery Melendez, 7th Grade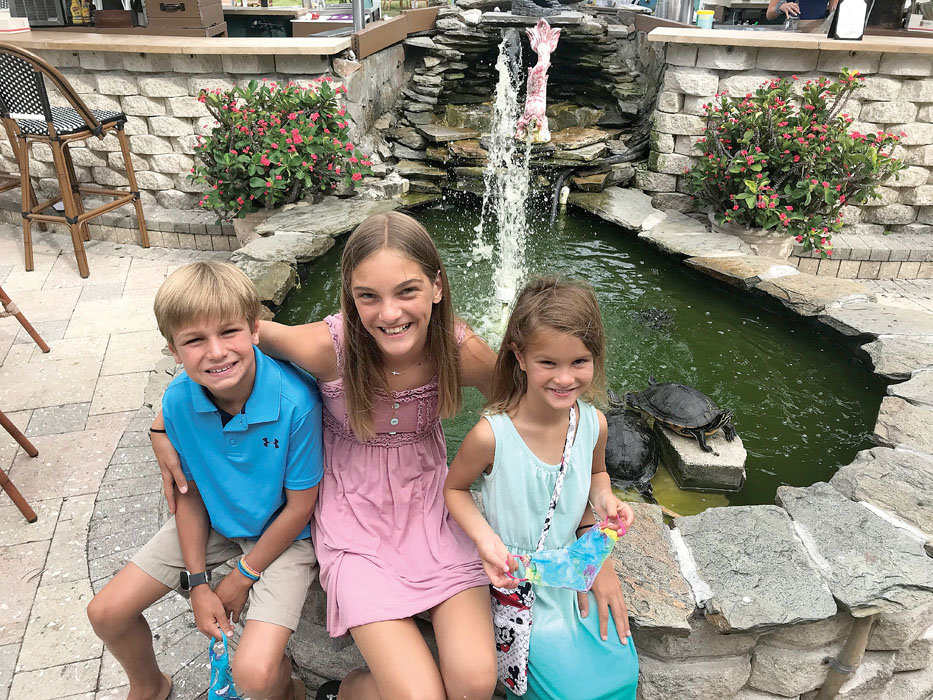 This pandemic has taught me that I'm thankful for an excellent life. The ability to be alive, healthy and safe is a blessing. I'm thankful for the gift of love. When others love you, you feel special and when you love others, you feel excellent about yourself. There will be bad things in life but there will also always be good things. It's not happy people who are thankful, but thankful people who are happy.
— Caroline Trice, 7th Grade
This year, my dad found his biological family. He was adopted by my grandparents, who were right by his side the whole way. My dad found his mom (Momma Jean), his half-sister (Mallory) and many aunts, uncles and cousins. While others saw tragedy in 2020, we saw God's fingerprints. My dad has the date he decided to let God control his life tattooed on his arm, which turns out to be Mallory's birthday. My dad and Mallory even have the same last name. God showed us his power through these hard times, and I am forever grateful for that.
— Ella Floyd, 8th Grade
I wasn't really great at making good friends, so I always struggled. I was coming out of a toxic friendship and I wasn't doing the best. Thankfully, over our time at home, I got closer with a girl named Maya, and she helped me realize that I don't need to worry about what others think.
— Avery Hoffstedder, 7th Grade
Yes, it may be hard during these stressful times, but we have to make the most of it! We should be grateful for our families, that we have a roof over our heads and that we can get a nice, warm, delicious meal! We can also be grateful that we can still see our friends, it may be on a screen, but we should still be grateful. We should thank the Lord that we can still get through this! I hope everyone has a great day and everyone stays safe.
— Eliana T.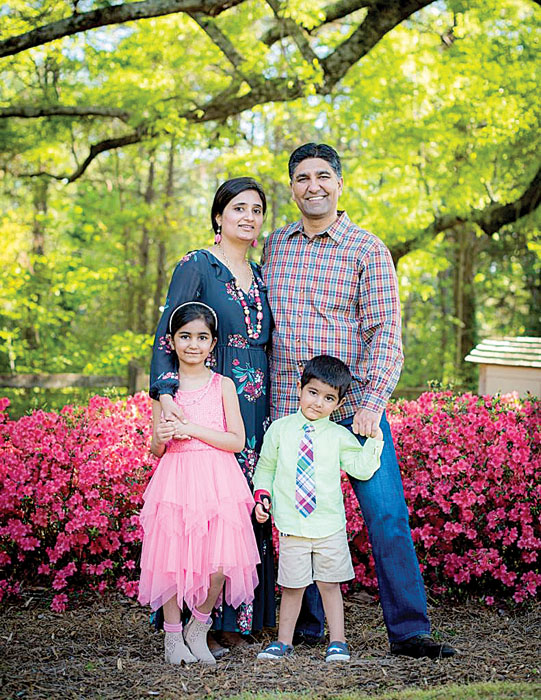 In this world, there's good and bad. 2020 hasn't been amazing, but there are some great things that have happened. I am thankful that I have an amazing family. They have comforted and loved me in these uncertain times. I'm also thankful that I've gotten to stay home and be safe. I'm grateful that my school is open so I can learn and be with my friends. We have some amazing doctors out there, too. In these times a mask helps, but a gun does not. Washing our hands helps, but fighting doesn't. Let's stick together and get through this!!
— Gurbani C.
2020 has been kind of tough. I think we can all agree on that. But through the restrictions and masks, there is actually a whole lot to be grateful for. From houses to water to the magazine you're reading right now, there are a lot of things we take for granted! Lots of people have no food, drink, shelter or the smartphone that most adults use all the time! So put down the phone and take some time to think about all the things you have with your friends and family. Happy Thanksgiving everyone! Much love readers!
— Jackson W.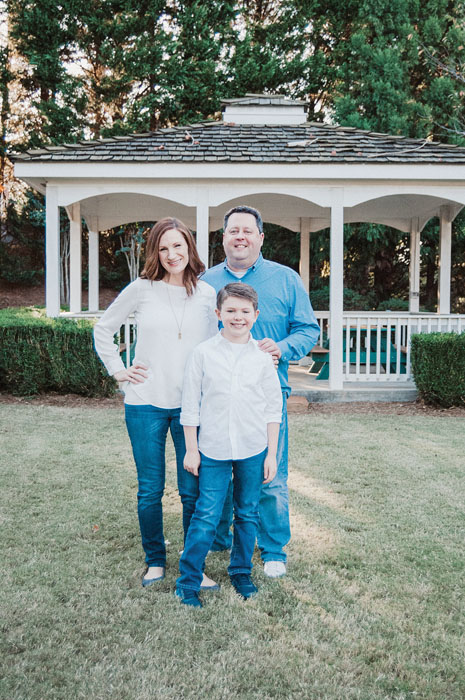 During 2020, I've experienced so much fun, fear, pain and many adventures. I've experienced things like broken bones and digital learning. I know that some people have lost their jobs. This year was hard, but that doesn't mean I didn't do much! COVID-19 has affected so many people. Even still, I am thankful for being able to come back to school and peoples' jobs coming back. So my blessing is that people get well, people stay safe and that you stay healthy.
— KaileyAnn K.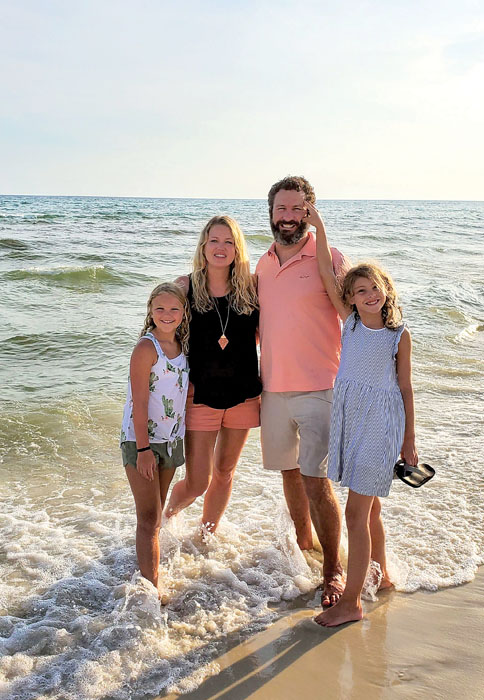 In 2020, anything can happen. We all know it's not the most quality year, but there is a lot to be thankful for. I am thankful for getting to go to school and see all my friends. Almost everything is a privilege. We should be thankful for those around us! A lot of people have lost their jobs and that makes everything a little harder. I'm thankful for my family. I'm also thankful for my mask, pets and hand sanitizer!
— Lawson P.
I have many blessings,
too many to count.
I have so many blessings I might have to recount.
The nature that God provided was more than I needed.
When searching for a new sport, we succeeded.
Volleyball added some joy during coronavirus.
COVID-19 has made our life desirous.
We still found a way to meet up with friends.
Even while following what the law intends.
This is the end of my blessings for now.
Have a good day. ¡Chao!
— a poem by
Lacie Jones, 7th Grade
The extra time we've had
Having an awesome time
And fooling around
Night and day and also
Knowledge matters so we can have
Fun in digital school and an
Ultimate time during summer break in this
Lively year.
— a poem by Joshua S.
*Read more thankful messages from the community by clicking this link.
Backyard Escapes Pt. 5: If You're Lucky, You'll Discover Happiness in Your Own Backyard Like Bob and Lori Howard in Forest Hills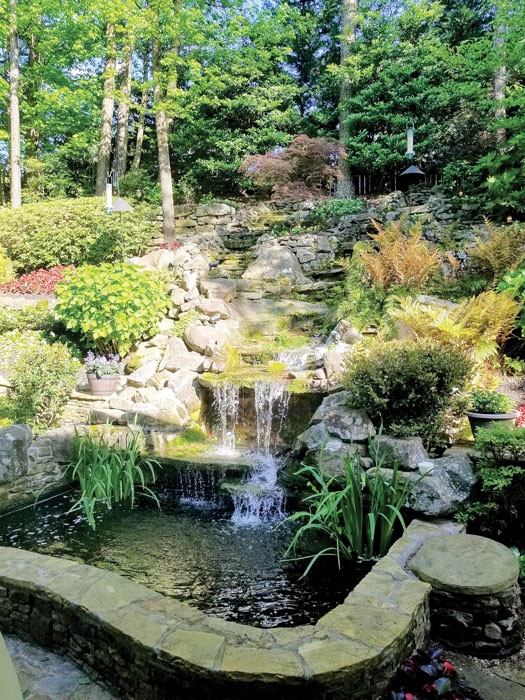 What if you could feel like you were in the north Georgia mountains every time you stepped outdoors? That was the inspiration for Bob and Lori Howard's posh backyard makeover upon settling into their retirement home.
An environmental engineer, Bob designed and supervised the transformation of their yard. A home designed for empty nesters doesn't come with the largest yard, but every square inch of this one is gorgeous.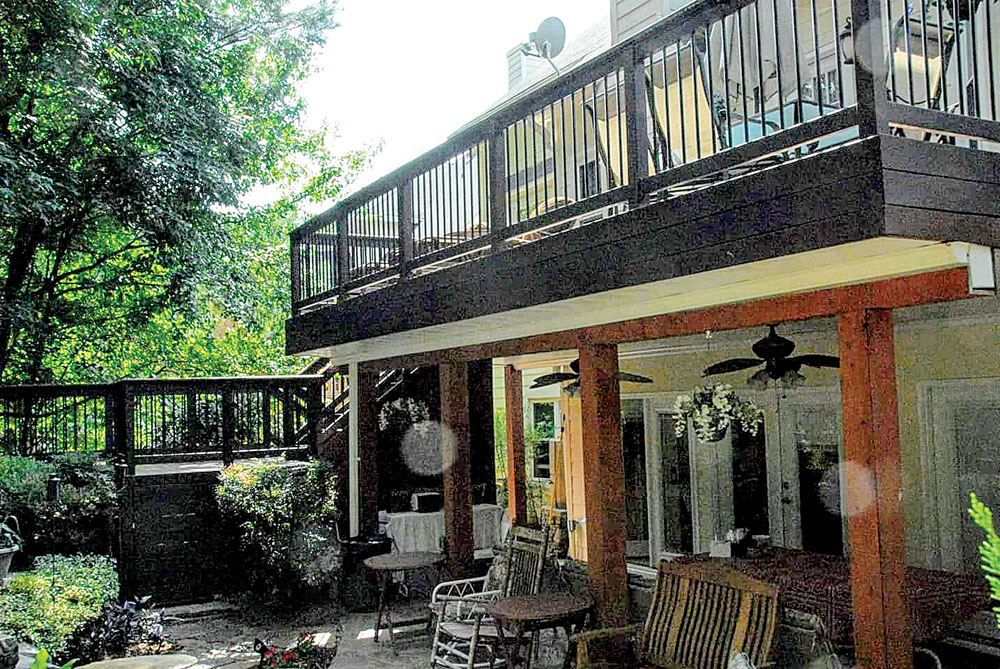 Taking advantage of the natural topography — their property slopes towards the back of the home — Bob had a vision of what could be there and brought it to life exquisitely. It's difficult to believe their yard once consisted of privet and a few short pine and other scrubby trees. "There was no landscaping. It was a cosmetic disaster," Lori recalled.
They were able to develop their outdoor space into a striking deck, a series of retaining walls and flowerbeds, a marvelous waterfall, koi pond and patio haven which they've been reveling in for 12 years.
"It's a comfortable place to be. We turn music on, have the waterfall going, drink a margarita and life is good," Bob said.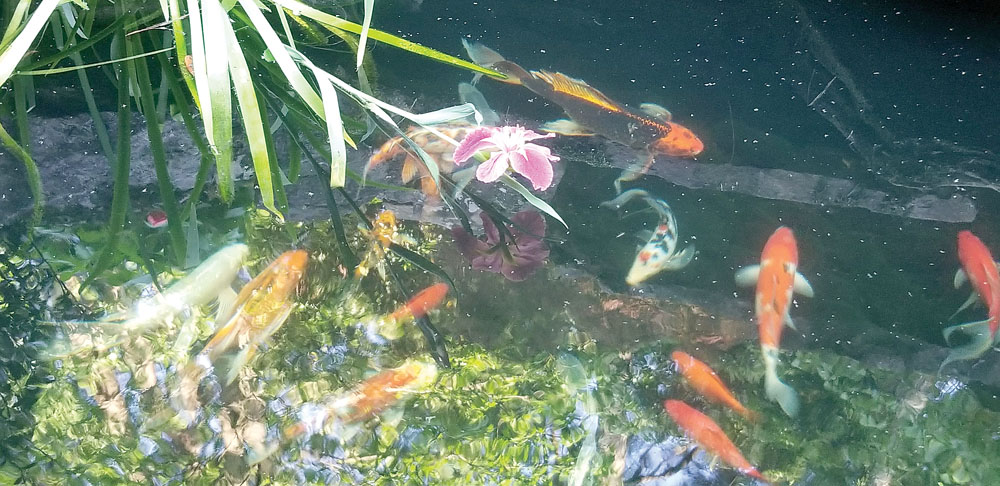 "We have under decking, ceiling fans, a fire pit and a warming light on the patio, so we can sit out almost year-round," Lori added.
Color changing landscape lights illuminate the waterfall at nighttime. From the patio, one has a breathtaking view of the waterfall.
Most evenings you'll find the Howards on their patio, listening to The Bridge on SiriusXM. "Bob also put in a sound system. I've had a live-in handyman for 40 years; I've been blessed," Lori smiled.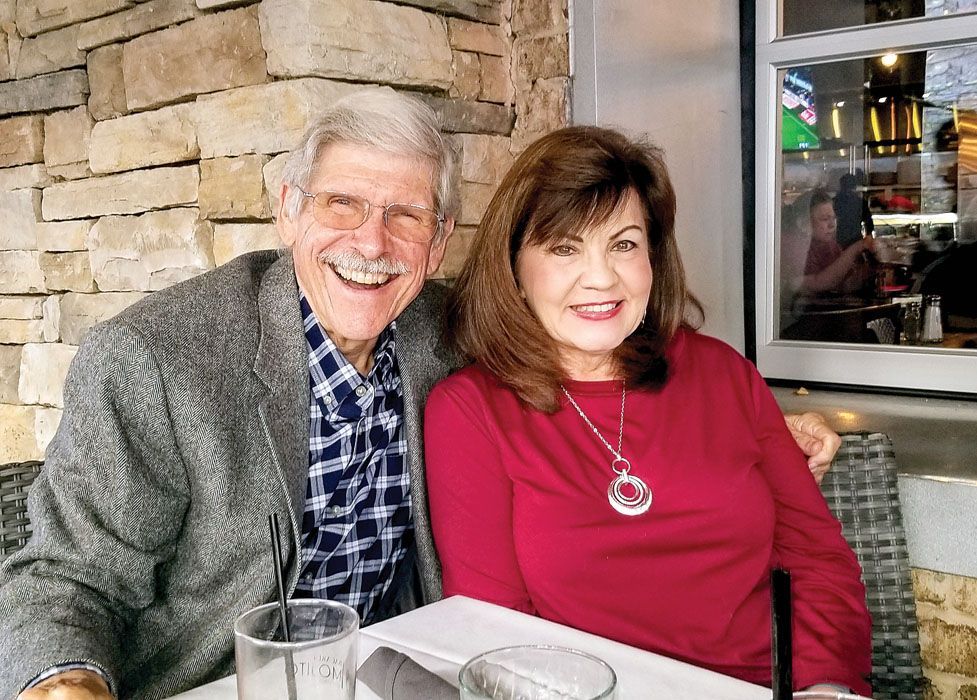 The Howards have been able to share their lovely surroundings with family and friends. Their friends were married here, they host neighborhood parties — not this year, of course. For their 70th birthday, they welcomed a large group of friends. A country western singer came from Nashville to perform for them.
"This is a good party house. It flows very nicely," Lori said.
Extreme Remodel
The stonework in the Howard garden is impressive. "There are probably 20 or 30 tons of stone and rock on the slope. I laid out where I wanted it with spray paint, bought the stone and the contractor, Nick Carillo, built it," Bob reported. The tiered, stacked stone retaining walls were built to create flat areas for planting flowerbeds.
Bob conceived the 3,500-gallon koi pond including the pumps, biological filter and UV light. "We have large koi. I designed it so the herons could not get access to fish," Bob said. "They can stand on the edge, but they can't get into the water to get any fish; it's over four feet deep."
A coyote's attempt at catching the fish was captured on their security camera. The fellow almost drowned after falling in, but he was able to scramble to safety.
Knock on Brazilian Wood
They originally had a poorly made deck that was falling off the house with nothing but earth underneath it — but Bob had plans to rebuild it. He selected premium Brazilian cherry wood for the new, sturdy deck. "I like the reddish color and it holds up longer than pressure-treated pine," Bob said. He designed and built the deck with his son's help.
"On our last deck, we used Trex composite wood. We love the way it looked but it holds a lot of heat in the summer," Bob said.
The new deck has a stair system with a boardwalk that goes over to the back slope. Steps lead to an area by the waterfall.
Carillo poured the foundation, reinforcing the sandstone patio for the posts. "I didn't want to have that much weight on the sandstone patio without having a foundation underneath," Bob said. "It has worked well. Knock on wood."
Pandemic Relief —Backyards for the Win
The couple hosted an engagement dinner for their youngest son and his fiancée in August. They've been able to gather with friends, one couple at a time, socially distanced on their patio. "That's how we've managed to do it, with people our age who have been quarantining and staying close to home like us," Lori said. "They wear masks when they come in. Outside we serve drinks, hors d'oeuvres and talk."
Gardening Is a Work of Heart
Amid a backdrop of hydrangeas, ferns, azaleas, Japanese maples and dogwoods, Carillo and his crew return every spring to plant annuals: begonias and impatiens. In the fall, they pull out the gardens and winterize the flowerbeds.
"Yearly, at the beginning of the season, I have to pressure wash and seal the sandstone patio," Bob said. "It has a water finish look; it's really quite beautiful."
The Howards have had four different homes in Peachtree Corners since 1984. This is their last. "You really want to have a nice backyard, a retreat you can enjoy," Bob said.
Gwinnett Tax Commissioner awarded CARES Act grant to cover convenience fees for 2020 online property tax payments

Gwinnett property owners have the opportunity to pay property taxes online using debit or credit cards without incurring added convenience fees, Tax Commissioner Richard Steele announced today.
"We wanted to make it as easy as possible for people to pay their property taxes safely," Steele said. "Obtaining this grant helps us do that, and I sincerely hope people take advantage of it during the pandemic to pay online from the safety of home."
The Gwinnett County Office of the Tax Commissioner was recently informed of its successful application for obtaining a CARES Act grant to cover the cost of convenience fees for online property taxes. Taxpayers who have already paid their 2020 taxes and incurred a convenience fee will automatically receive a refund of the fees via the card they used from payment processing vendor Value Payment Systems LLC.
Online payments can be made at GwinnettTaxCommissioner.com/pay and include these options:
· E-check, debit or credit card with no added convenience fees.
· Scheduling payments in advance, as long as the total is paid by the Dec. 1 due date.
Property owners who have questions or need assistance may contact the Tax Commissioner's Office 8 a.m. to 5 p.m. weekdays via email to Tax@GwinnettCounty.com, by phone at (770) 822-8800 or initiate a chat on any device from GwinnettTaxCommissioner.com.
Backyard Escapes Pt. 4: Come Gather in the Garden of Jay and Jill Lowe in Peachtree Station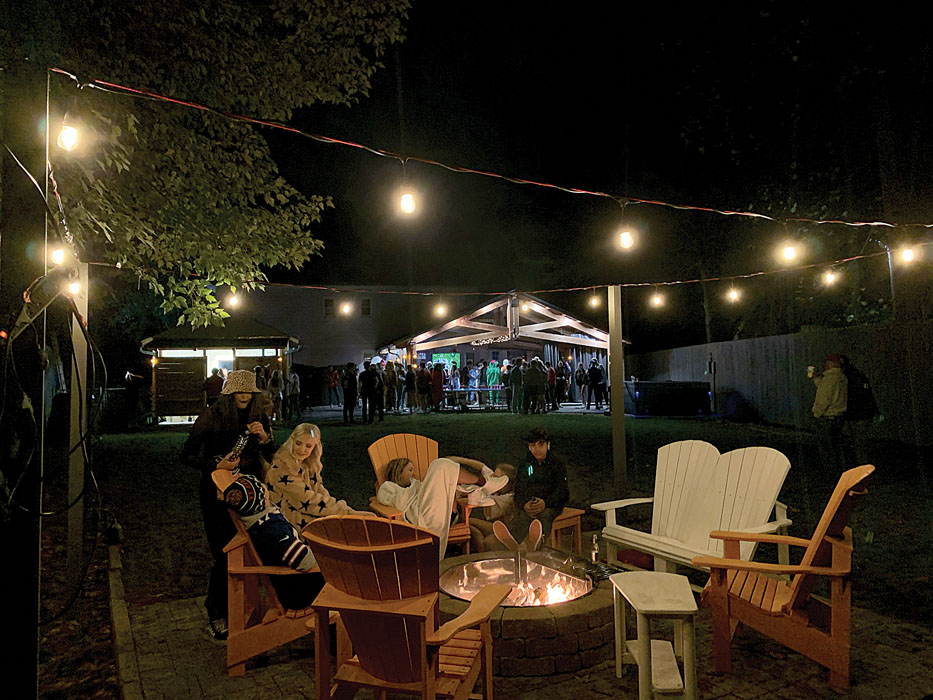 What if the weather couldn't ever foil your plans to spend time outside? That's the case at the home of Jay and Jill Lowe. Little remains of the teal green shuttered house they purchased 20 years ago. Their recent improvements include an architectural pavilion in the backyard— a sheltered center for gatherings and celebrations.
"This was Jay's vision," Jill said. "I gave him a hard time about the size of this space. I thought it was a little over the top. Actually, it's my favorite room in the house. I love it. It's big but it doesn't feel overbearing. It's perfect."
Jay designed the 30-foot x 30-foot all-cedar structure, acting as general contractor. It's equipped with LED lights in the ceiling, a granite bar countertop, a refrigerator, living and dining areas, a stacked stone gas fireplace, fans, heaters, outdoor curtains to enclose it, a Sonos surround system, two televisions and security cameras. The Lowes have this stunning space to entertain family and friends all year long.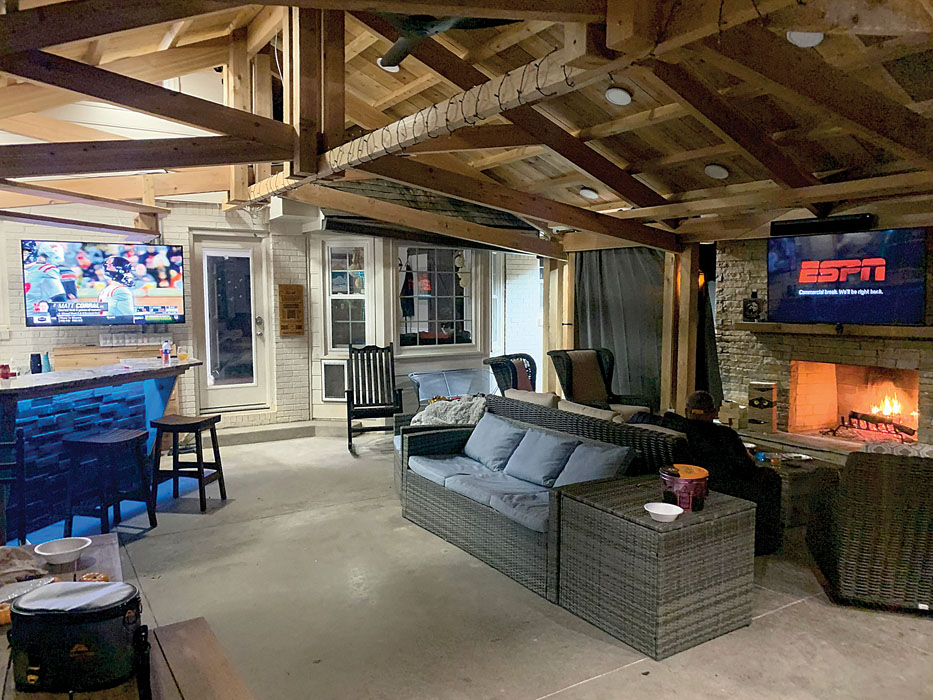 "We put an aluminum roof above the support beams because Jill likes the pitter patter of the rain," Jay noted. Insulation in the 17-foot-tall pitched roof helps to keep it from getting too hot in the summertime.
Their four dogs and kitten, Axel, like to spend time here as well. "We've had fires out here, watched movies and football games. I like the girls to have friends over, so I know where they are," Jay said.

A 600 square foot patio extends around the pavilion to meet a large, level lawn which stretches to the back of the long yard. On the left side of the patio, there is a large hot tub, and to the right, another unusual backyard structure.
When Nature Calls
An outdoor bathroom complete with sink, shower, urinal and toilet is available for guests visiting the party pavilion.
This prevents "a bunch of kids running in and out of the house," Jay said. Regarding using the outdoor restroom in colder weather, Jay said, "I like a wintertime shower; we use the hot tub a lot."
Fire Pit
The end of the yard opposite the pavilion is rounded out by a fire pit surrounded by string lights and a trampoline, which gets regular use. Orange accents like the Adirondack chairs convey the family's Tennessee affiliation.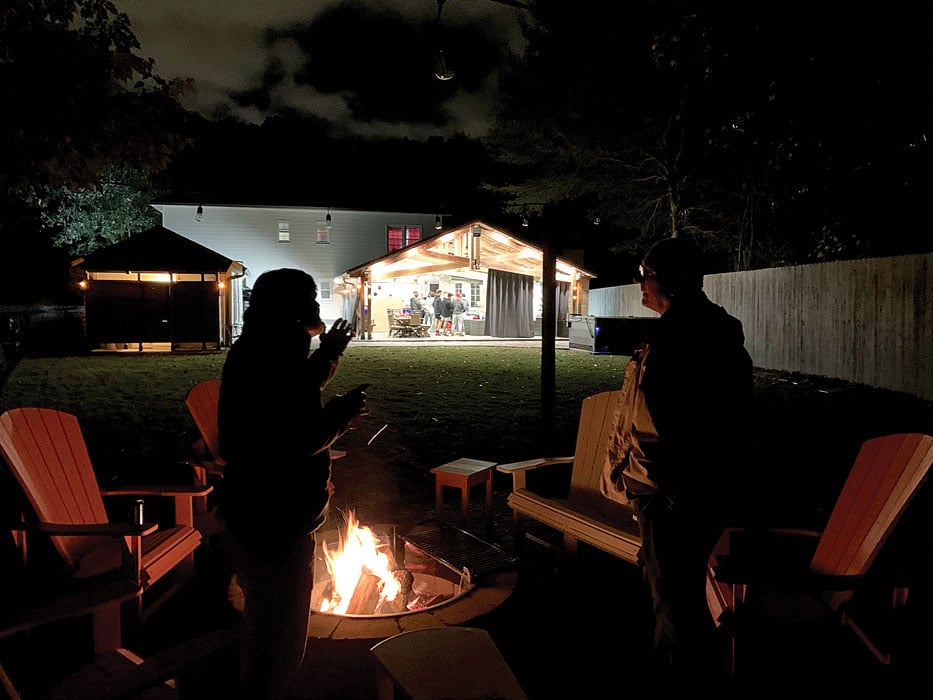 Extreme Remodel
Originally, the Lowes deforested the backyard, removing 65 trees. In 2018, the demolition of a huge back deck and sunroom made way for Jay's plans. His carpenter of choice is Mimi, a Taiwanese gentleman who has done plenty of work for the family over the years. "He's the hardest working, most intricate woodworker," Jill said.
From a muddy plot, to bringing in loads of backfill dirt, to laying the cement pad, the all-season pavilion was underway. Once the frame was up, Jay started building the fireplace. Then the interlocking brick patio was laid. The project was completed last October.
Pandemic Relief — Backyards for the Win
"We are so grateful for this space because it's made [living through a pandemic] a lot easier," Jill said. "We can come out here and play games: ping pong, corn hole, basketball."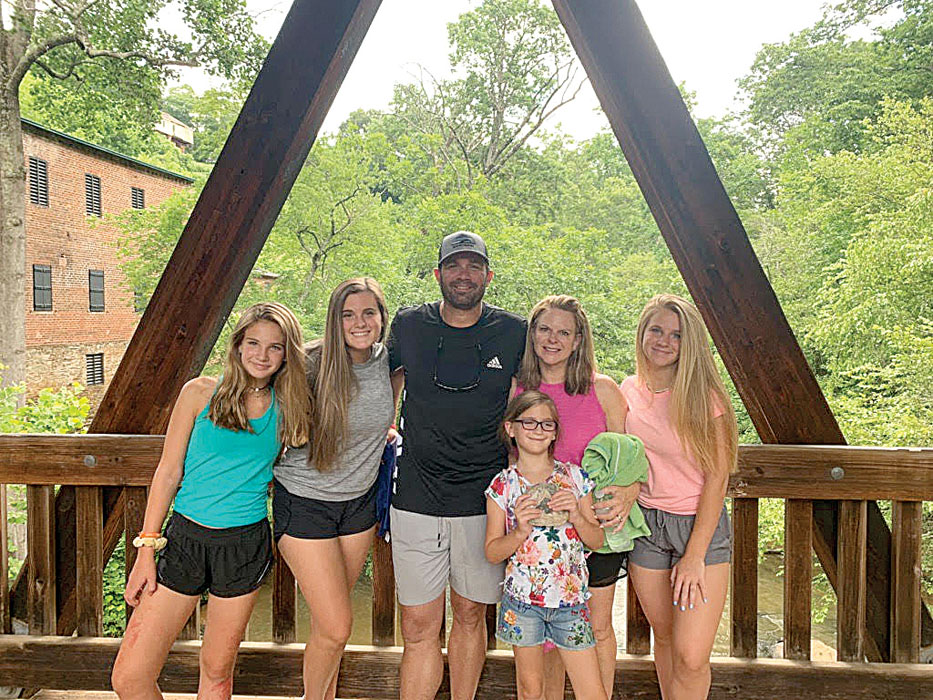 She said that their oldest child graduated this year and noted that it was a rough year for seniors. "We were able to host a little graduation party for her. We had tables and chairs spaced out. There's a lot of room. It's been great for us. It's been a blessing," Jill shared.