Howell Upchurch – From Filmmaking to Guitar Making, Part of Five Stories to Brighten Our Spirits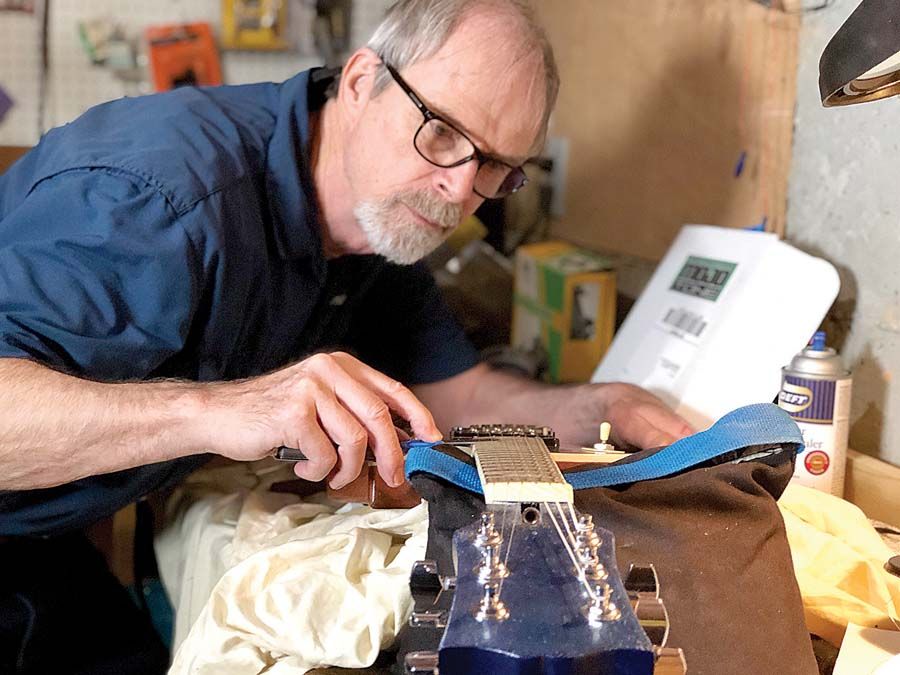 The Bright Side of Lockdown in Peachtree Corners
We can all relate to the surreal feeling brought on by the coronavirus as we struggled with being caught in this bizarre new world that was difficult to believe yet impossible to ignore. We couldn't help but feel shocked as it unfolded — it was unprecedented — although there had been a dreadful buzz in the air heading straight for us from miles away.
As our nation is sieged with controversy, climbing death rates, trepidation and uncertainty, I wanted to find some uplifting, local COVID-19 stories that would serve to brighten our spirits. This is part 2 of 5 stories to be posted.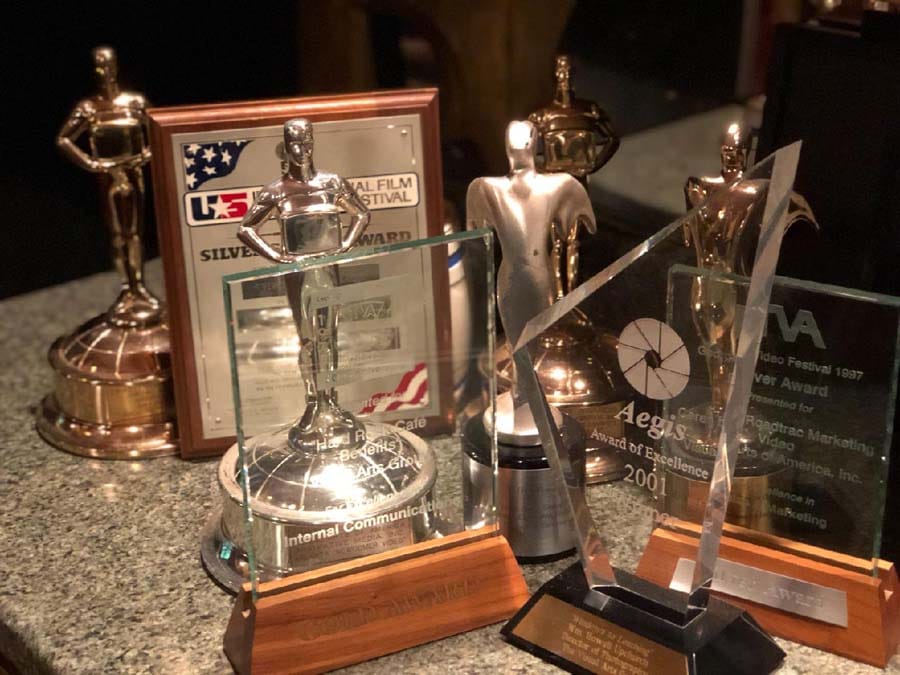 Peachtree Corners resident and Videographer Howell Upchurch has been in the film business since he was 25 years old. His most recent project with the city is a video tribute to commemorate America's fallen soldiers at the Veterans Monument on Town Center, to be viewed on Memorial Day in lieu of having a ceremony — a coronavirus safety precaution.
As many can relate, when the pandemic struck, his professional projects completely shut down. He knew he'd be inoperative for at least two months and decided he wanted something tangible to show for this time.
Rather than join his acquaintances on Facebook who divided into warring camps, Trump vs. Pelosi, Upchurch turned to a creative outlet to find his way out of the darkness.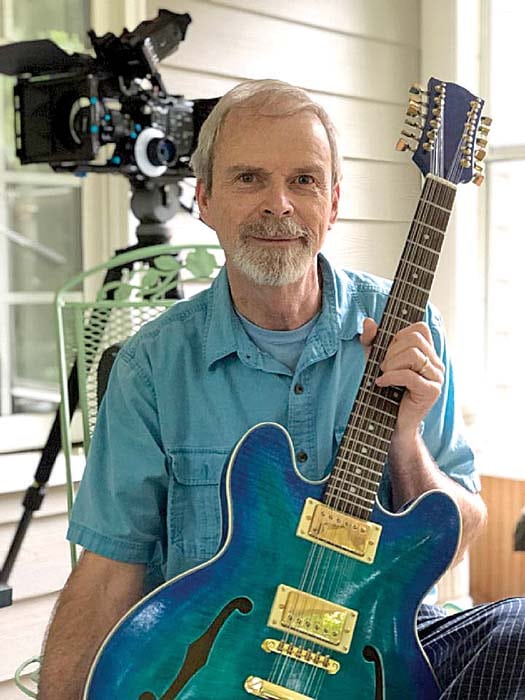 It Only Takes One Finger to Play a Guitar
Upchurch took up the guitar two years ago. Though he doesn't consider himself a gifted guitarist, he enjoys playing the blues. The Allman Brothers and Eric Clapton are among his favorite artists.
"When I met Ric Seymour, former guitar player of Wet Willie, he set me on course to really start taking it seriously," Upchurch shared. "I enjoy playing along with backing tracks. If there's a song I like, I turn up the guitar and jam with it. I feel like I'm playing with the Rolling Stones."
You Can't Play the Guitar All Day
Upchurch soon decided that building a guitar would be a good break from playing one.
He had gifted a guitar kit to his son which they built together. Woodworking has always been a hobby.
"I've built boats, decks, furniture, the chair I'm sitting on, but the guitar was different," he said. "It's very fine woodwork. Once you finish building it, it has a real purpose."
From his basement workshop, Upchurch has constructed both acoustic and electric guitars, with plans to build more and even try his hand at other instruments like the violin. He's eager to expand his hobby as his growing skills allow.
"I'd like to continue on a much grander scale, make it very à la carte. When I do my next acoustic, I'll start out at a very non-kit, raw material level," Upchurch explained.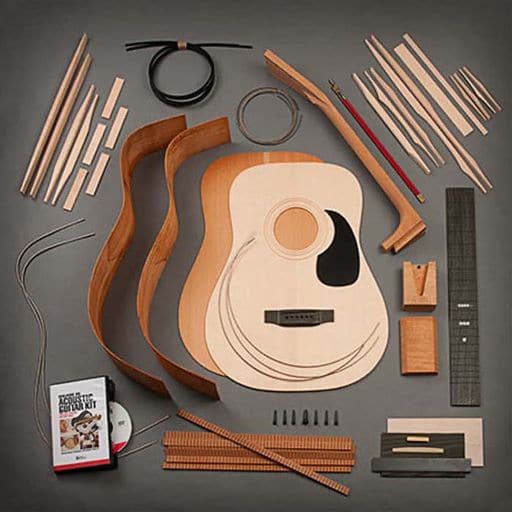 Guitar Making Made Me a Better Musician
Upchurch described a special bond with an instrument you make yourself: "The instrument becomes an extension of you. It sounds the way it does because you made it that way. You speak through the instrument.
"As I got into building it, I learned how the instrument makes the sounds that it makes, which immediately made me a better guitar player," he said. Previously, Upchurch would take his guitar to a luthier who would set it up to get the best sound out of the instrument.
"When you start building guitars, you learn how to do all that yourself. After a while your knowledge of music, scales, fretboards all interrelate with intonation and harmonics. That's what makes a great instrument," Upchurch explained.
Post-Lockdown PTC — More Than Just a Place to Work
Upchurch would like to see music lessons offered by the city, "Playing music brings people together. The city is considering a Cultural Arts Center to be built behind the Veterans Monument. That would be a good place for lessons," Upchurch suggested.
He feels guitar building would also bring the community together. "We could start a Guitar Building Clubwhere we can help each other and share ideas. I'd like to share some of what I've learned and encourage others to build."
According to Upchurch, the new Town Center buildings in chrome and glass can be turned into a cultural center with a focus on music. "The city government is focused on technology, business, a Smart City, driverless vehicles and drone delivery. But there should be an equal amount of emphasis placed on developing the cultural aspects of our city," he said.
Jamming in the Corners
When conditions safely allow for it, Upchurch would like to expand his musical network from virtual jam sessions with friends in Virginia to playing with musicians in town. Evoking the street musicians of New Orleans and Paris, he proposed we encourage local musicians to gather on Town Center to play informally, adding a touch of musical identity and charm typical of iconic cities.
"We have great bands around here, even high school bands like Norcross and Wesleyan. We should bring them out more to perform before an audience. I'd love to see Peachtree Corners' cultural and musical development parallel its technology and industry development," Upchurch said.
Commissions
As things slowly open up again, Upchurch plans to continue his guitar making hobby. A custom guitar can take one to three months to build. An acoustic guitar takes longer to make than an electric guitar.
Upchurch said he would want to learn about your personality, your musical abilities and preferences before setting out to create an instrument for you. "You're trying to make something that's appropriate for the individual. You can actually build a guitar to suit someone's size and personality," he explained.
The choice of wood is determined by the genre of music one wishes to play because the type of wood affects the sound. Mahogany for example, produces a higher pitched sound.
To view his custom guitars, find Howell Upchurch on Facebook. Or contact him via email at howell@mindspring.com
Peachtree Corners Branch Library: 10 Most Popular Titles for Early Fall 2020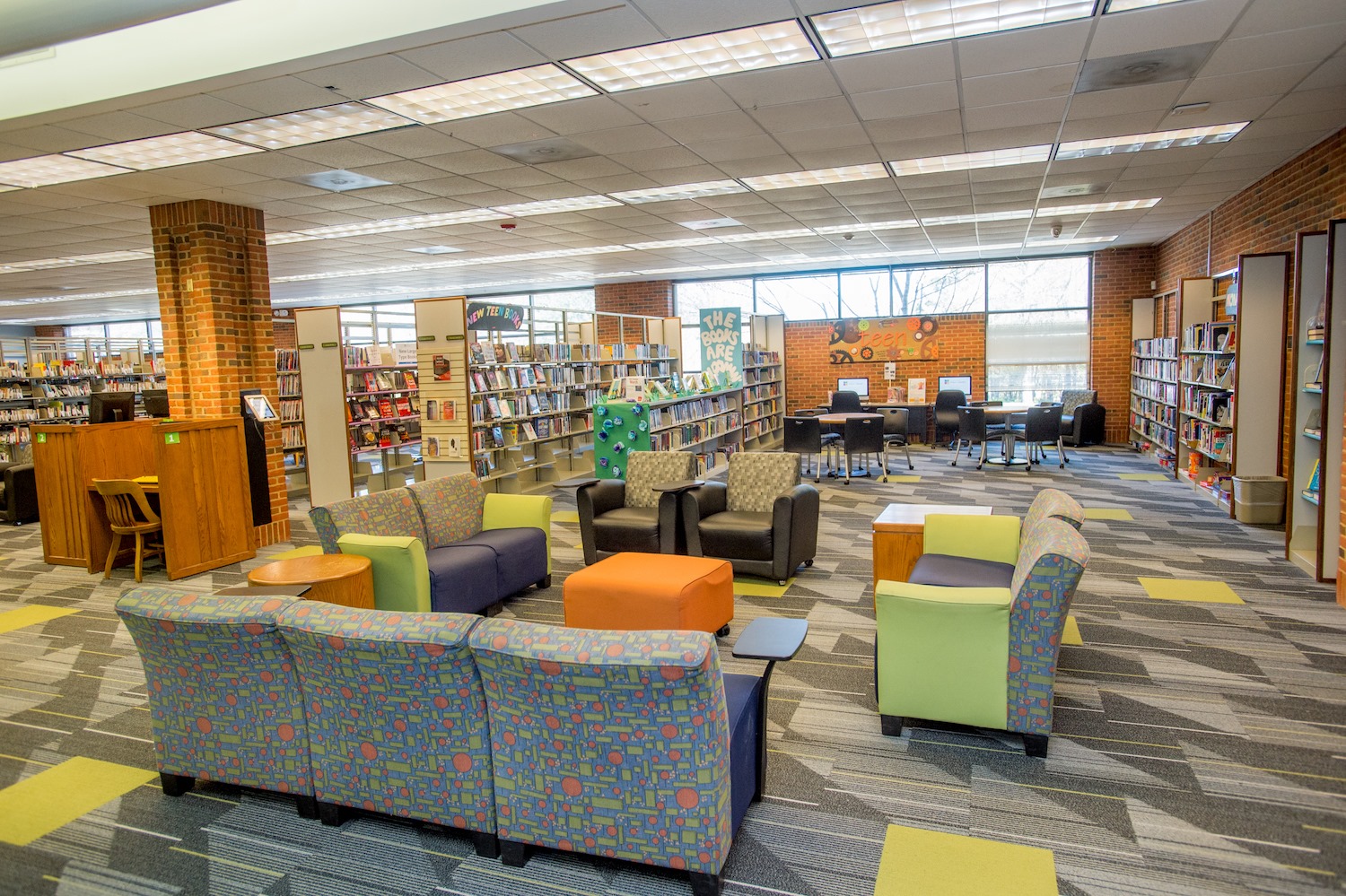 Library Branches in Gwinnett County reopened September 14 for computer use and browsing, so pick up the next great read. These are Early Fall 2020 Popular titles (Nonfiction and Fiction) listed from the Peachtree Corners Branch Library of the Gwinnett County Public Library system.
Non-Fiction Titles
1.) Educated: a Memoir by Tara Westover
2.) It's Not Supposed to Be This Way: Finding Unexpected Strength when Disappointments Leave You Shattered by Lysa TerKeurst
3.) Before and after the book deal: a writer's guide to finishing, publishing, promoting and surviving your first book by Courtney Maum
4.) The Body: A Guide for Occupants by Bill Bryson
5.) Grant by Ron Chernow
6.)  Never Eat Alone: and Other Secrets to success, one relationship at a time by Keith Ferrazzi
7.) 5 Conversations to Have with Your Son by Vicki Courtney
8.) 8 Ways to Avoid Probate by Mary Randolph
9.) ADHD & the focused Mind: a guide to giving your ADHD child focus, discipline & self-confidence by Sarah Cheyette
10.) Becoming by Michelle Obama
Fiction Titles
1.) Where the Crawdad's Sing by Delia Owens
2.) The Giver of Stars by Jo Jo Moyes
3.) Litter Fires Everywhere by Celest Ng
4.) Journey of the Pharaohs: a novel from the NUMA files by Clive Cussler
5.) The Red Lotus: a Novel by Chris Bohjalian
6.) The Alice Network by Kate Quinn
7.) The Gown: A Novel of the Royal Wedding by Jennifer Robson
8.) The Secrets We Kept by Lara Prescott
9.) Circe: A Novel by Madeline Miller
10.) The Dutch House by Ann Patchett
Thinking Outside the Branch: Librarians produce programs you can watch and join from home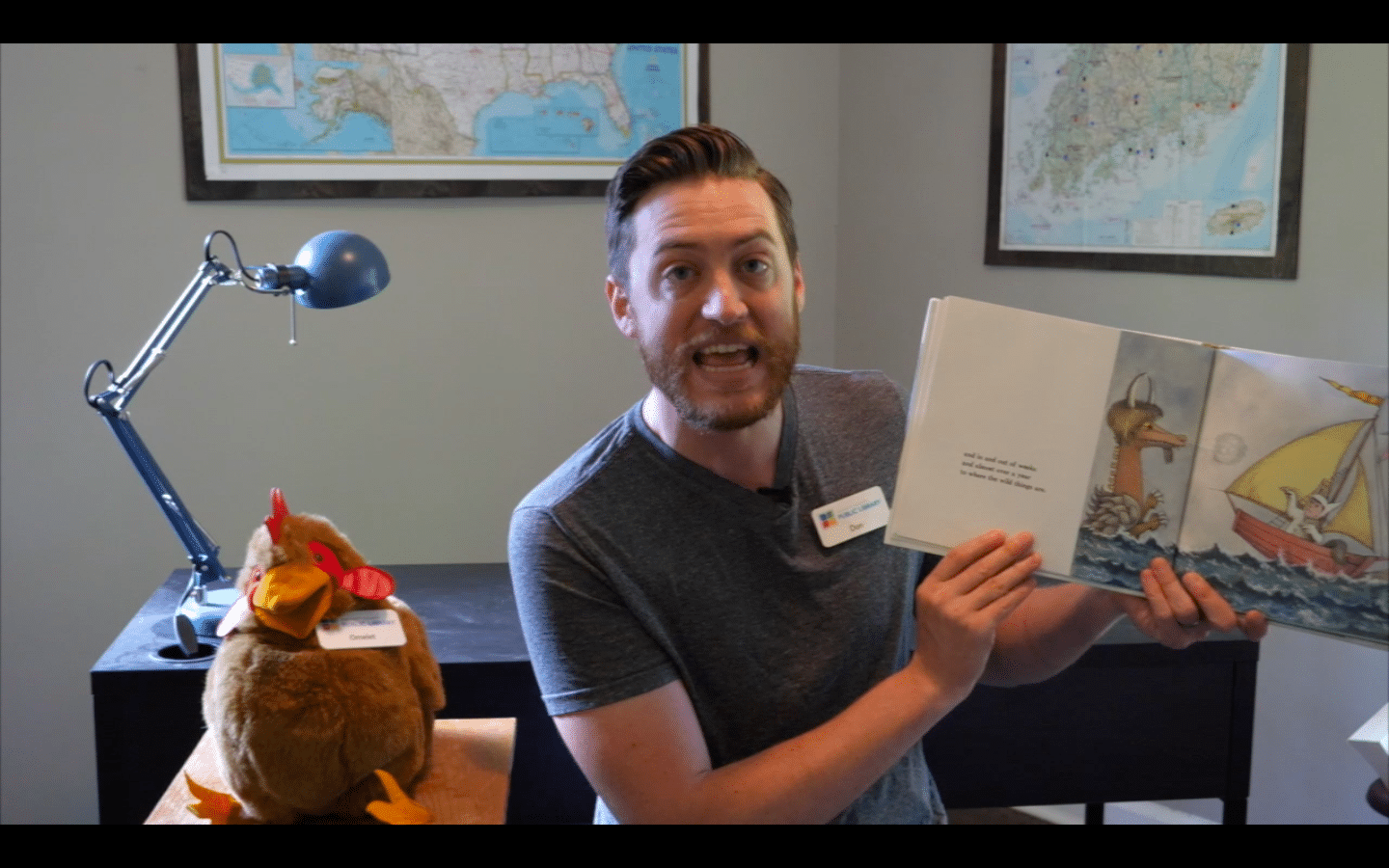 Librarian Becca Wamstad put herself through college by working as a Whole Foods baker. Today, her culinary skills are again being put to public use in a video series she calls "Baking with Becca."
Produced in her kitchen, the show is one of hundreds of homegrown videos produced by Gwinnett County Public Library staffers since March.
After COVID-19 shut their doors, librarians could no longer offer programs at their physical locations. But that didn't stop them from continuing to offer library programs.
They very quickly became video producers.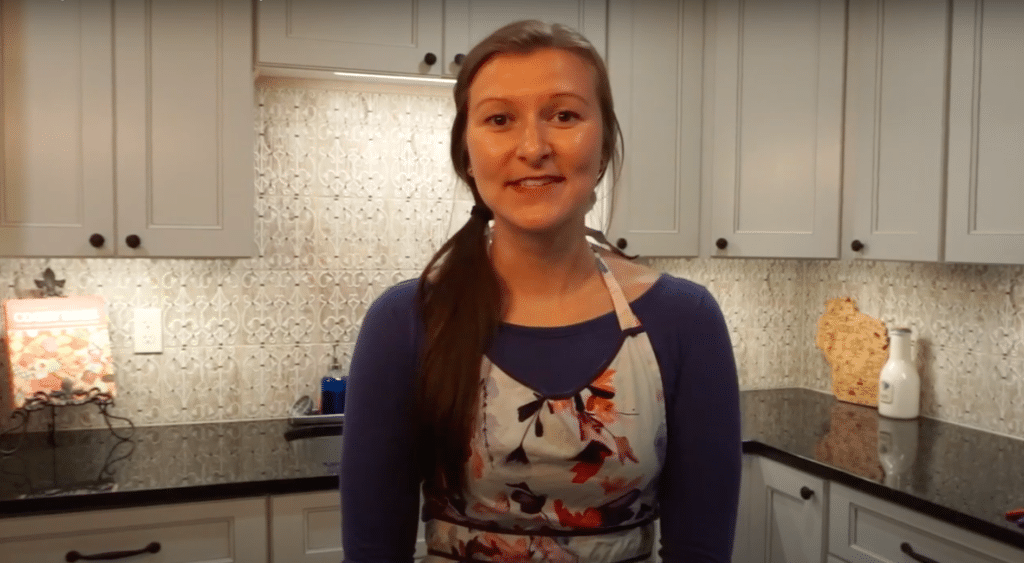 Librarians from the central office to the frontlines at branches are producing programs ranging from "Backyard Biology" and "Virtual Sewing Club" for kids to "Genealogy: Trace Your Roots" and an "Intro to Python" coding class for adults.
Anyone, anywhere can watch the library's videos on graphic design or a series on teas around the world. There's a virtual summer camp for kids and a series based on the Juneteenth commemoration of the end of slavery in the U.S.
About 30 to 40 new programs for kids and adults are posted each week on YouTube, Facebook and Instagram and promoted on the library's website, said Don Giacomini, a youth services specialist in the library system. Giacomini, who's also the storyteller and puppeteer on the library's "Storytime Takeout" variety show, praised the way library staffers have met the challenge of going virtual — from scrambling to master new technical skills to performing on camera.
"The stereotype of librarians is that we're very introverted people, and, in a lot of cases, that is very true. I think nobody could have ever envisioned what we are doing now … but I think it is indicative of the role that libraries have played over the past 20 years in that we are stepping up to provide community services," Giacomini said. "Our job has been to identify community needs and fill that gap."
Atlanta Reads!
The system now has its first ever live, virtual book club, called Atlanta Reads!
Guests can get a link to download a free copy of the book (or buy one) and then get a link to join a moderator a month later to talk about the book, said Denise Auger, who oversees adult programming for the system. Details can be found at gwinnettpl.org/virtual-book-club.
The library's very popular Author & Speaker Series — which has attracted authors such as Pulitzer Prize-winning journalist Rick Bragg — drew 6,001 guests out to hear 44 authors and speakers in 2019, Auger said. Find videos of some of these recorded programs at gwinnettpl.org/adults/gcpl-virtual-author-speaker-series.
New programs in the series are being done virtually and live, allowing guests to use chat boxes to ask the authors questions. Attendance has soared. An online session in May with authors Mary Kay Andrews, Patti Henry and Mary Alice Monroe drew 4,081 virtual guests, Auger said. Visit gwinnettpl.org/authorspeaker for the schedule.
Check out the library's YouTube channel to find many other programs for adults on topics such as gardening, cooking, starting a small business and help workshops for coronavirus-related job and landlord issues. (See info box for link.)
"Baking with Becca"
Wamstad's "Baking with Becca" was the first video to come out of the branches, Giacomini said.
A Hamilton Mill branch staffer, Wamstad said she's always loved doing programs in the library. But being filmed by her boyfriend for her first baking video was an entirely different story. "I never felt so nervous!" she said.
But she didn't cave, and she has gone on from that episode about baking rosemary parmesan bread to other baking episodes on blueberry coffeecake and lemon tarts. A biscuits-from-scratch program is planned.
Wamstad has proposed other programs awaiting approval, such as a Halloween special effects makeup tutorial using products found around the house and a session on DIY natural body care products.
"I definitely love the fact that we are such a resource for the community, and even outside the community, because our programs are available for anyone to view," Wamstad said.
Youth Services Specialist Jana King produces the bulk of the content for "Storytime Takeout," which recently posted its 34th episode. One of the harder things she said she's had to learn is how to engage a virtual audience.
"You don't really think about what you look like when you're (physically) reading a book to a group of children because you're interacting with them and pointing out things," King said.
But she's forging ahead, and, among other things, she's collaborating with her coworker
Sarah Martin to do a weeklong puppet camp for kids from July 27-31 that will be available online through the end of August. Find it by visiting classroom.google.com, hitting the + button, and entering the classroom code jp3dagl.
King encourages people to tell the library what they'd like to see in the way of programs. "We are brainstorming all the time about new content and new ways to get early literary skills out there to our kids and help them in this time," she said.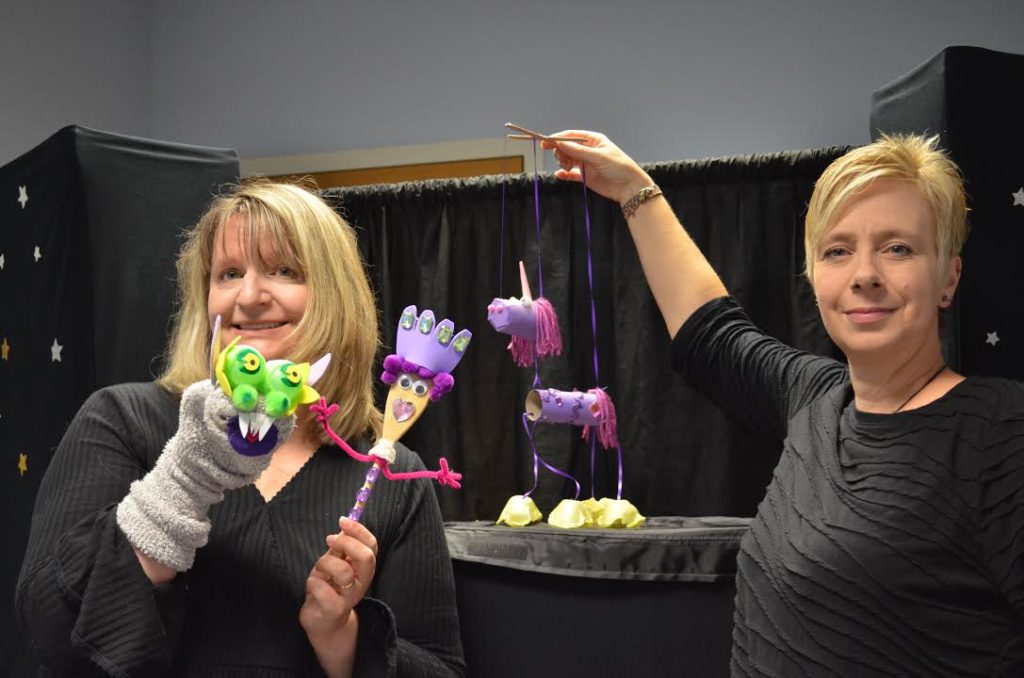 Peachtree Corners Branch
Gwinnett library branches reopened briefly this summer but closed again effective July 23. All branches will offer only curbside holds pickup, except for the Duluth Branch which is closed until further notice.
"There is now substantial data to show Gwinnett's COVID-19 fighting infrastructure is becoming strained," the library said in a public announcement on its web page. "We also see rising numbers of customers visit the library without masks, exacerbating the potential for germ spread."
Peachtree Corners Branch Manager Karen Harris said patrons who came in after they reopened told staff how much they'd missed them.
"My staff is so creative and so ingenious. We're doing well," she said at that time.
Ongoing branch programs are now online, including "Common Threads," a large group of seniors who knit, crochet, embroider and quilt, and two writing programs — one for teens and one for adults.
Harris said other proposed virtual programs await approval. Among them are a senior singing program for all ages called "Virtual Senior Moments," "Reading Rock Stars" for middle schoolers and "Fiber Arts Fridays" for all ages.
Other proposed virtual programs include a book club for adults, family game nights, a "Voting 101" program, and a session on "Fake News." Find scheduled programming on the library's website, gwinnettpl.org.
Catch a library video!

• Facebook
• YouTube: Click 'Videos' to see a list of programs.
• Library event calendar
• Beanstack (online reading program)
• Learning Labs
City Names its New Multi-Use Trail and Unveils First of Six Trail Art Sculptures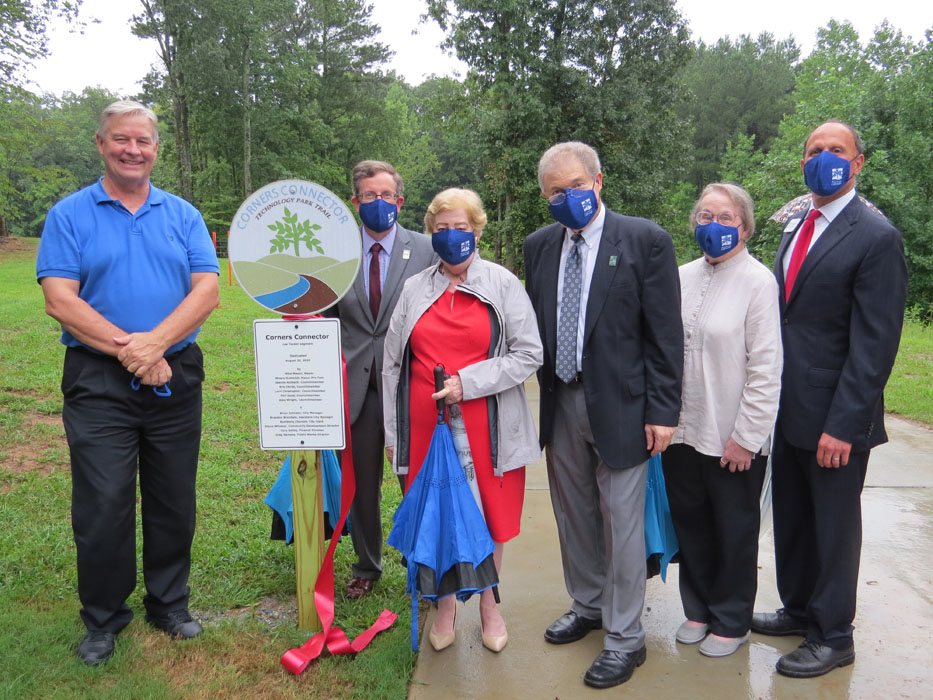 On Tuesday afternoon during a special presentation and ribbon-cutting event, the Mayor and Council celebrated the opening of a new section of its 11.5-mile multi-use trail system. They also announced the name selected for the trail — and unveiled the first of six sculptures to be placed throughout the city.
In the city's name-the-trail contest "Corners Connector" was chosen for the name of the city-wide trail which will wind throughout the community connecting neighborhoods to parks, shops, restaurants and offices. Mr. Randy Gilbert, a long-time resident, selected the winning name chosen from over 150 entries.
Mr. Gilbert was on hand to help cut the ribbon on the new 1/3-mile section of the trail which runs around a portion of the 7-acre Technology Park Lake. This newest section has a plaque dedicated to Mr. Lee Tucker in recognition of his efforts in ensuring the city had the land needed for the trail expansion. Future plans will include the trail to encircle the entire lake.
"The trail is a great asset to Peachtree Corners and well worth the effort to build it," said Mr. Gilbert. "I can see many people enjoying it in the years to come."
In several in-person and online surveys, citizens ranked multi-use trails among the most desirable and valued community recreational assets. The city envisions that the Corners Connector will not only serve as an alternate means of travel but will also be a linear park offering unique amenities and programs for its residents.
"This is an exciting moment for our city," said Mayor Mason during the event. "We hope our citizens, and those who work here in Tech Park, enjoy this new amenity. We look forward to celebrating each section of our "Corners Connector" trail as it is completed. We are also conducting feasibility study now to add a 3 ½- mile walking trail along Crooked Creek. We hope to have more news on that proposed section soon."
The new button-shaped sculpture, which is located at the entrance to the lake-side trail section, is part of a Gwinnett-wide effort by a nonprofit organization, Button Art, to showcase the county. The city plans to install a total of six of the round-shaped Button Art sculptures, each depicting a theme based on the area of town in which it is located. Button Art, Inc. is a nonprofit created to further the love of art in Gwinnett County. The project was inspired by Button Gwinnett, the county's namesake.
The city's first sculpture features a friendly-looking robot walking a robotic dog, a nod to the many high-tech businesses located within Technology Park. Local artist, Lance Campbell has designed the artwork for the city's six sculptures which are among 200 that will be sprinkled throughout the county.  
Visit www.buttonart.org for more information on the Button Art project.