Memorial Day Recognition: Fallen Soldiers Honored in Special Video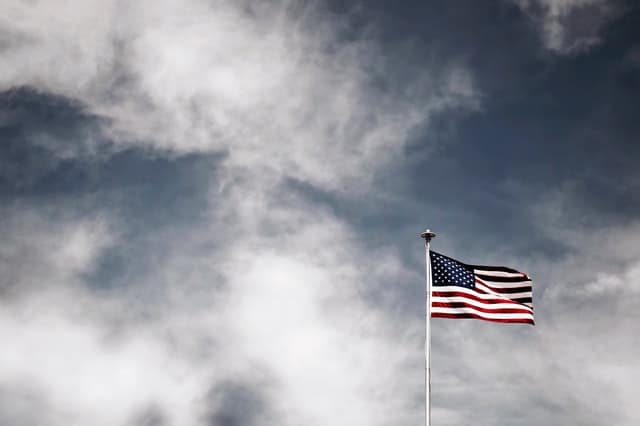 Due to the coronavirus pandemic, all organized Town Green events have been canceled or postponed until further notice
In lieu of a live Memorial Day ceremony, a special video recognizing our country's fallen soldiers will be released on Monday.
The Peachtree Corners Veterans Monument Association video will be available to view on Memorial Day, May 25, via the city's website, on its YouTube channel and Facebook page.
The service will begin with the traditional lowering of the flags to half-staff at daylight and include an invocation, the National Anthem and Pledge of Allegiance.
The video will feature volunteers installing 48 new pavers, comments by Mayor Mike Mason and Retired Army Col. Bob Ballagh, a wreath-laying and conclude with the traditional raising of the flags to full staff at noon.
For questions, contact PCVMA Executive Director, Bob Ballagh.
For more information, visit the Veterans Monument website at www.ptcvets.net
Pets & Their People: Giveaway results

Pets. They are the members of the family that love the deepest, smile the brightest and enjoy life to the fullest. One positive side effect to the call the stay close to home has been spending more time with our furry loved ones, or those with tails, scales and other fun features.
So now seems as good a time as any to celebrate the pets of Peachtree Corners. We had an open call for our Pets & Their People giveaway, in which local people sent in photos with their pets having family time and adventures. We've included a select number of the submitted photos on our pages. Three submissions were chosen at random to receive prizes.
The Pets & Their People giveaway was a great success, and we heartily thank everyone who sent in photos. We especially want to thank our wonderful sponsors, Pet Suites of America Norcross, and The Ark Pet Spa & Hotel Doraville who provided gift cards. Peachtree Corners Magazine supplied Visa gift cards.
To see the full submission gallery, visit livinginpeachtreecorners.com/petsandtheirpeoplegiveaway2020/
Winners of our Giveaway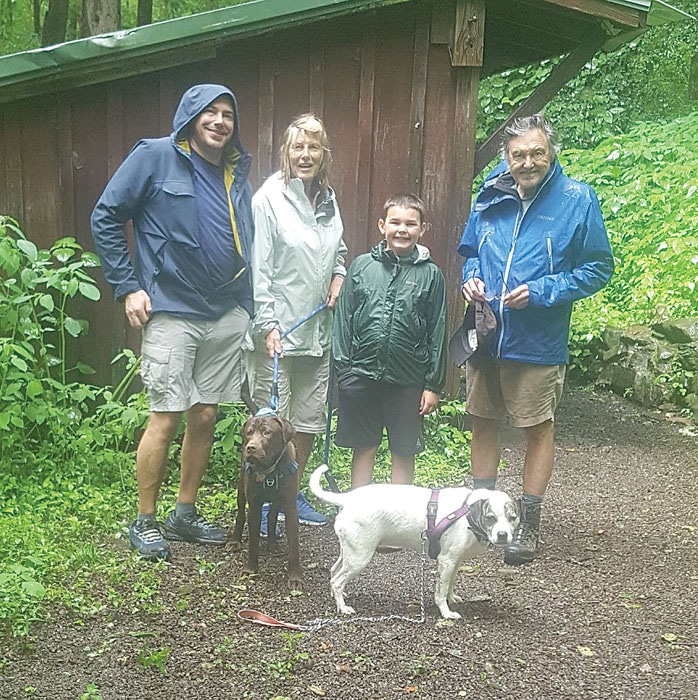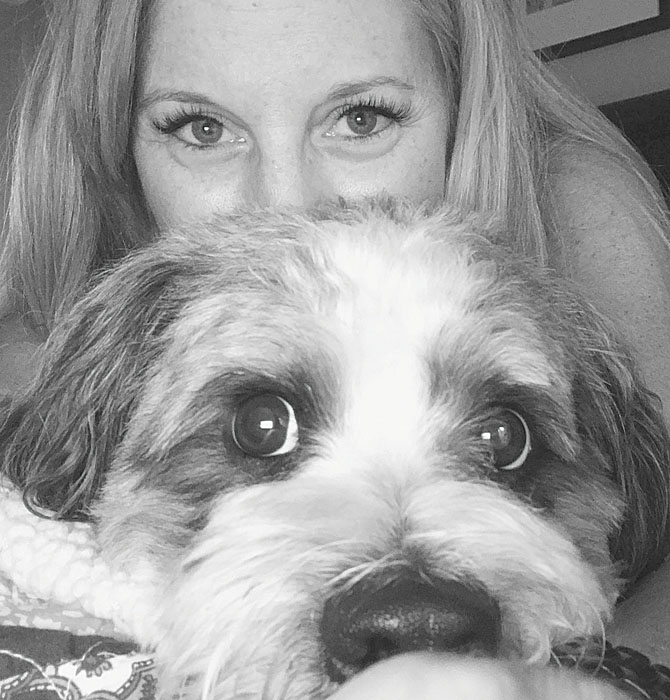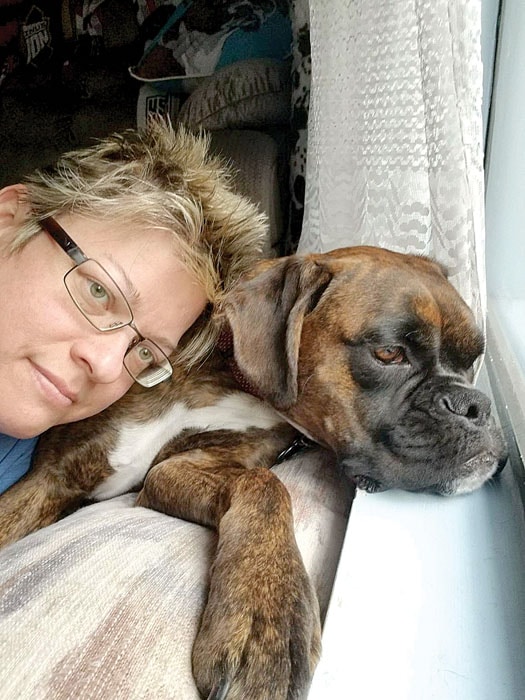 This year's Giveaway Sponsors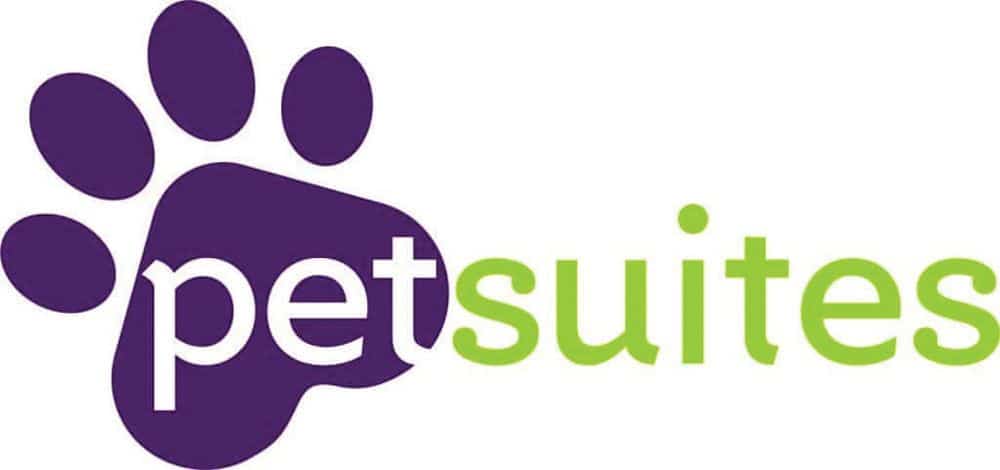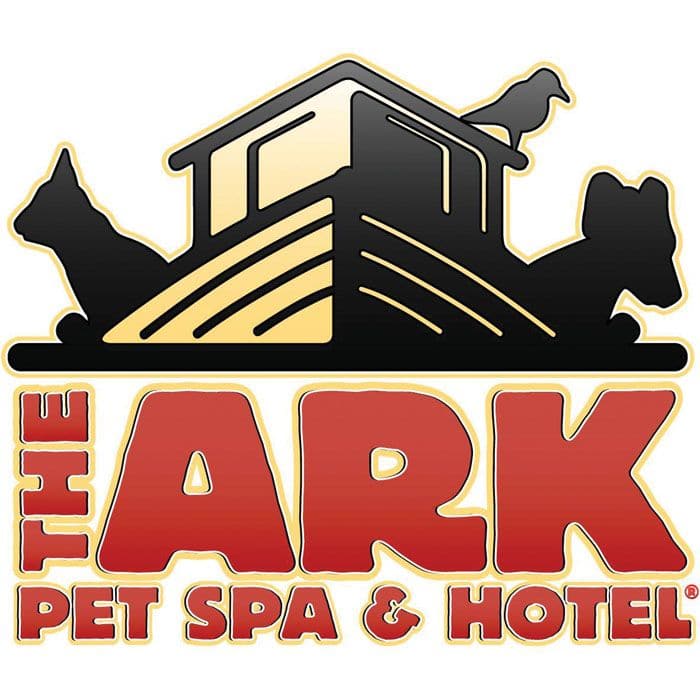 Backyard Escapes Pt. 5: If You're Lucky, You'll Discover Happiness in Your Own Backyard Like Bob and Lori Howard in Forest Hills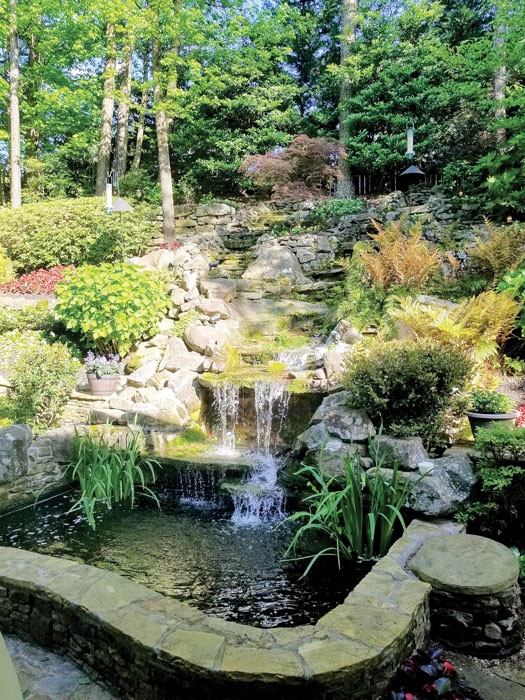 What if you could feel like you were in the north Georgia mountains every time you stepped outdoors? That was the inspiration for Bob and Lori Howard's posh backyard makeover upon settling into their retirement home.
An environmental engineer, Bob designed and supervised the transformation of their yard. A home designed for empty nesters doesn't come with the largest yard, but every square inch of this one is gorgeous.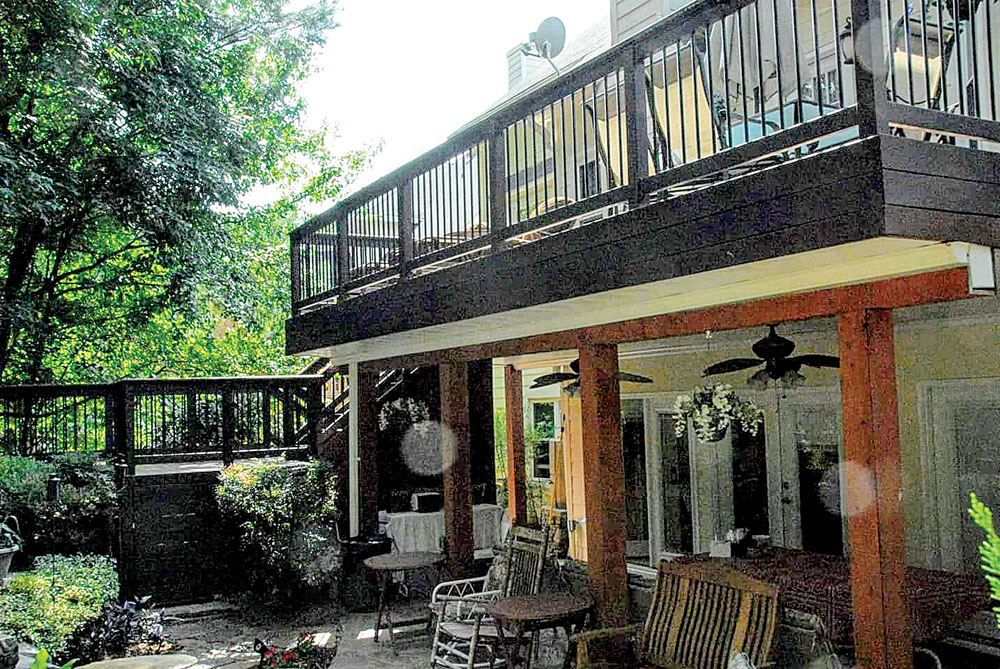 Taking advantage of the natural topography — their property slopes towards the back of the home — Bob had a vision of what could be there and brought it to life exquisitely. It's difficult to believe their yard once consisted of privet and a few short pine and other scrubby trees. "There was no landscaping. It was a cosmetic disaster," Lori recalled.
They were able to develop their outdoor space into a striking deck, a series of retaining walls and flowerbeds, a marvelous waterfall, koi pond and patio haven which they've been reveling in for 12 years.
"It's a comfortable place to be. We turn music on, have the waterfall going, drink a margarita and life is good," Bob said.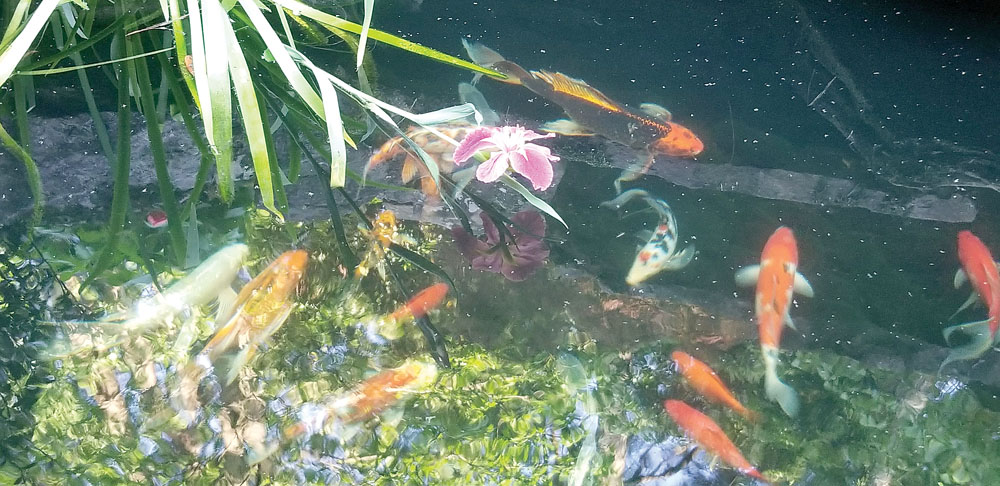 "We have under decking, ceiling fans, a fire pit and a warming light on the patio, so we can sit out almost year-round," Lori added.
Color changing landscape lights illuminate the waterfall at nighttime. From the patio, one has a breathtaking view of the waterfall.
Most evenings you'll find the Howards on their patio, listening to The Bridge on SiriusXM. "Bob also put in a sound system. I've had a live-in handyman for 40 years; I've been blessed," Lori smiled.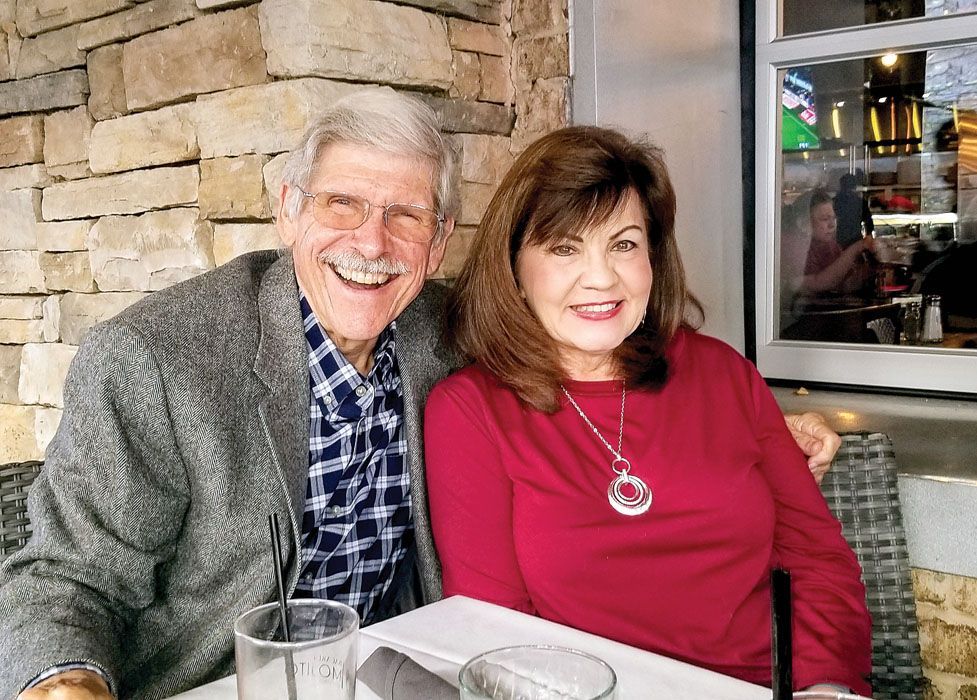 The Howards have been able to share their lovely surroundings with family and friends. Their friends were married here, they host neighborhood parties — not this year, of course. For their 70th birthday, they welcomed a large group of friends. A country western singer came from Nashville to perform for them.
"This is a good party house. It flows very nicely," Lori said.
Extreme Remodel
The stonework in the Howard garden is impressive. "There are probably 20 or 30 tons of stone and rock on the slope. I laid out where I wanted it with spray paint, bought the stone and the contractor, Nick Carillo, built it," Bob reported. The tiered, stacked stone retaining walls were built to create flat areas for planting flowerbeds.
Bob conceived the 3,500-gallon koi pond including the pumps, biological filter and UV light. "We have large koi. I designed it so the herons could not get access to fish," Bob said. "They can stand on the edge, but they can't get into the water to get any fish; it's over four feet deep."
A coyote's attempt at catching the fish was captured on their security camera. The fellow almost drowned after falling in, but he was able to scramble to safety.
Knock on Brazilian Wood
They originally had a poorly made deck that was falling off the house with nothing but earth underneath it — but Bob had plans to rebuild it. He selected premium Brazilian cherry wood for the new, sturdy deck. "I like the reddish color and it holds up longer than pressure-treated pine," Bob said. He designed and built the deck with his son's help.
"On our last deck, we used Trex composite wood. We love the way it looked but it holds a lot of heat in the summer," Bob said.
The new deck has a stair system with a boardwalk that goes over to the back slope. Steps lead to an area by the waterfall.
Carillo poured the foundation, reinforcing the sandstone patio for the posts. "I didn't want to have that much weight on the sandstone patio without having a foundation underneath," Bob said. "It has worked well. Knock on wood."
Pandemic Relief —Backyards for the Win
The couple hosted an engagement dinner for their youngest son and his fiancée in August. They've been able to gather with friends, one couple at a time, socially distanced on their patio. "That's how we've managed to do it, with people our age who have been quarantining and staying close to home like us," Lori said. "They wear masks when they come in. Outside we serve drinks, hors d'oeuvres and talk."
Gardening Is a Work of Heart
Amid a backdrop of hydrangeas, ferns, azaleas, Japanese maples and dogwoods, Carillo and his crew return every spring to plant annuals: begonias and impatiens. In the fall, they pull out the gardens and winterize the flowerbeds.
"Yearly, at the beginning of the season, I have to pressure wash and seal the sandstone patio," Bob said. "It has a water finish look; it's really quite beautiful."
The Howards have had four different homes in Peachtree Corners since 1984. This is their last. "You really want to have a nice backyard, a retreat you can enjoy," Bob said.
Gwinnett Tax Commissioner awarded CARES Act grant to cover convenience fees for 2020 online property tax payments

Gwinnett property owners have the opportunity to pay property taxes online using debit or credit cards without incurring added convenience fees, Tax Commissioner Richard Steele announced today.
"We wanted to make it as easy as possible for people to pay their property taxes safely," Steele said. "Obtaining this grant helps us do that, and I sincerely hope people take advantage of it during the pandemic to pay online from the safety of home."
The Gwinnett County Office of the Tax Commissioner was recently informed of its successful application for obtaining a CARES Act grant to cover the cost of convenience fees for online property taxes. Taxpayers who have already paid their 2020 taxes and incurred a convenience fee will automatically receive a refund of the fees via the card they used from payment processing vendor Value Payment Systems LLC.
Online payments can be made at GwinnettTaxCommissioner.com/pay and include these options:
· E-check, debit or credit card with no added convenience fees.
· Scheduling payments in advance, as long as the total is paid by the Dec. 1 due date.
Property owners who have questions or need assistance may contact the Tax Commissioner's Office 8 a.m. to 5 p.m. weekdays via email to Tax@GwinnettCounty.com, by phone at (770) 822-8800 or initiate a chat on any device from GwinnettTaxCommissioner.com.