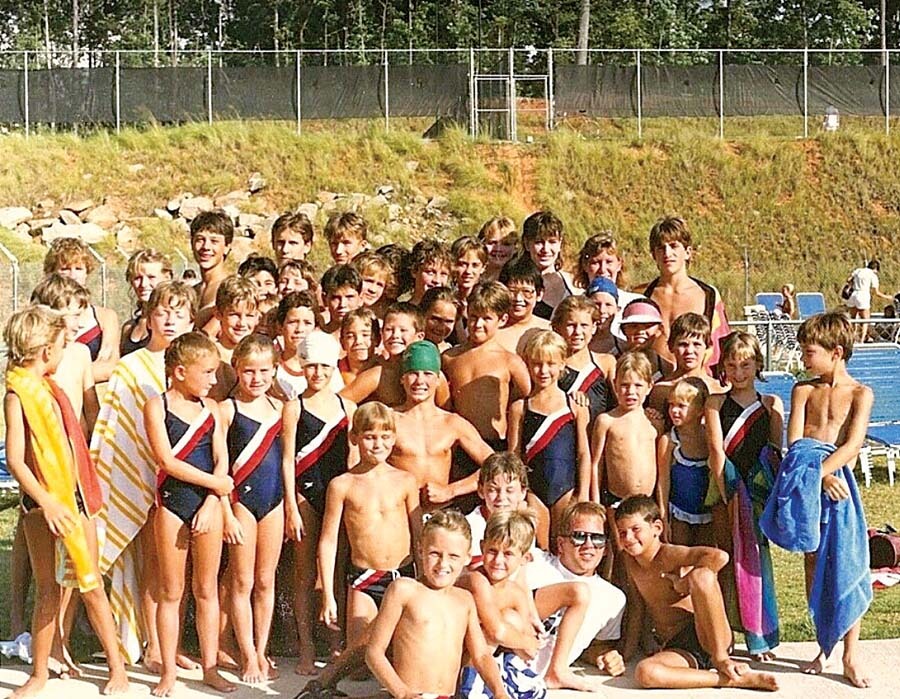 What it took to build a neighborhood
At first glance, you might think that North Manor is an idyllic, tree-lined community with a heart of gold. And after spending some time there, you'd know you were right.
Turn onto East Jones Bridge Road from Peachtree Highway and suddenly the atmosphere changes. Almost immediately, the scenery shifts from strip malls and restaurants to a picturesque neighborhood peppered with community centers and churches.
Despite the current climate, families are still outside taking advantage of the winding sidewalks and sharing a neighborly wave. The schools and playgrounds are currently closed, but on normal spring days, happy children would be making what they'll later describe as their childhood memories.
North Manor memories
This could be any town in "Mayberry, America," but what you don't know is that if it weren't for the residents of this little community, Peachtree Corners would look very different today. Back in the 1980s when the houses were first being built in North Manor, it was still a rural area surrounding what is now modern-day Peachtree Corners.
It was considered a transient community, and houses went for the high $70s to low $80s. Most of the families moved from the Northeast for jobs in the quickly developing
Southern hub of Atlanta. Tech Park had already been built, and young families were flocking to the "city in the forest" in large numbers.
Jim Gaffey has one of these families. Because most of the residents in North Manor were transplants, no one knew each other. There was no infrastructure in place, no main roads to cut off driving distance and no recreational facilities. Gaffey knew that he'd moved to a rural area; finding an old moonshine still in one of the creeks behind his house confirmed just how far out in the country he really was.
One of the biggest obstacles he encountered was the schools in which he was to send his two young boys. The roads were still being measured by a horse and buggy journey, and the closest schools available were Summerour Middle School and Norcross High School.
Gaffey met with the Superintendant of Schools at the time to address the issue, but instead of reassurance, he was told: "We'll never build schools in Peachtree Corners just to have them left empty when you all move on, just like you did in Dunwoody."
He'd already tried and failed twice to start a swim club for the North Manor community, but it was hard to get anything accomplished in a neighborhood full of strangers.
A proposed road leads to a mission
Then came the big announcement that changed it all. The "East Jones Bridge project" is what caught Gaffey's eye. East Jones Bridge Road was proposed to become the major highway to cut through in Peachtree Corners, just like the modern-day Holcomb Bridge Road.
It would have sliced the North Manor community in half with a major highway running through it. Then they'd add a Planned Unit Development (PUD) modeled after similar neighborhoods in Columbia, Md.
"I looked at the original plans in the local media and saw red," Gaffey recalled. "I'd just moved from New Jersey where there was no thought behind the plans — they were just putting up buildings anywhere they would fit — and I felt like it was following me down South."
At the time, there was no real sense of community in the neighborhood, no one to stick up for the little guys and no way of finding out when the hearings would be held. The writing was on the wall for North Manor community just a mere three years after it was built.
Gaffey knew from his experiences in the Northeast that the East Jones Bridge project and subsequent developments would decimate the community.
Connections + contacts = success
Obviously, that's not the case when you look at the community today. So how did a collection of neighbors who didn't know each other build the stately North Manor that we know today? The answer is churches.
The residents of the community banded together at the many different congregations in the area, such as Peachtree Corners Baptist Church and Simpsonwood United Methodist Church. "Then a unique thing happened," Gaffey said. "We started to help one another."
With the solidarity of the community growing in the churches, they had a fighting chance. By the time they held the first town meeting at the Good Age Building, it was packed with families ready to protest the new building plans.
The grassroots campaign was started, but they had little time to block the vote and almost no outlet to plead their case. The group found two members of the commission and Gaffey met with them to try and influence their vote without success.
Then, a member of the community they'd gotten to know from congregation events, Scott Ferguson, won one of the seats on the commission. He became the key to the success of their campaign. Now they had a powerful member of the campaign on their side — and inside information about when the votes were being held.
By the time the plan was put to a vote, the turnout was far beyond what they'd ever imagined. The North Manor community collected signatures and raised $96,000, all through good, old fashioned door-to-door campaigning.
They won the day and successfully blocked the project that would have changed the face of Peachtree Corners forever. The Linfield subdivision never would have been built, and Simpson Elementary or Pinckneyville Middle schools never would have existed. Jones Bridge Park wouldn't be the tranquil place for people to escape that it is; instead, it would be a loud eyesore of a bridge. And, of course, the North Manor community wouldn't be the beautiful oasis it is today.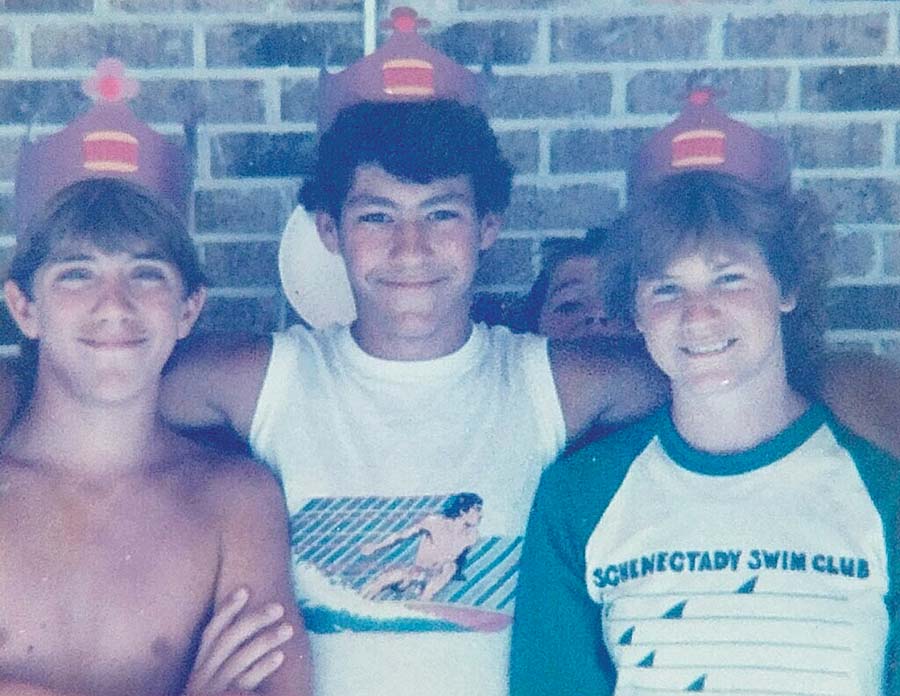 The start of PCSR
Once Gaffey had a platform on which to stand, the neighbors were able to successfully start the North Manor Swim and Racquet Club. Today, you know it as the Peachtree Corners Swim and Racquet Club (PCSR) — a staple to the community.
"The club founders, all North Manor residents, were involved in blocking multiple large-scale developments in the early 80s that would have dramatically impacted the area," said Sonny Peiper, a board member of PCSR, as he recalled the swim club's humble past.
Peiper and many other North Manor residents are excited to celebrate the 35th year of the Waverunners swim team. You can follow them on Facebook and Twitter at #Waverunners35.
The swim club is an intricate part of North Manor's charm. While other areas worship on Fridays, residents here are dazzled by the "Thursday night lights" and all that it means to their history.
North Manor creates a legacy
Nancy Minor, a real estate agent who has lived in the community since its first inception, recalls that "buying in the neighborhood was a leap of faith." Residents of North Manor first fell in love with the forests surrounding the neighborhood, the creeks where their children might play and the idea that one day it might be a strong community.
Today, with 262 homes, the residents can marvel at having some of the most desirable schools in the county, top-notch community amenities, vibrant bus stops and sidewalks filled with smiling faces. Now, because of the affluent subdivisions that have slowly popped up around the community, North Manor will be protected from any future development plans that might jeopardize all that the residents have accomplished.
It was the neighborly bond with each other that became the most important factor in transforming the North Manor community from a rural afterthought into one of the most desirable neighborhoods in the metro Atlanta area. When Minor is asked if she'll ever leave North Manor, she simply says, "I love my neighborhood."
The original residents have lived there long enough to witness the evolution of the neighborhood. Now, their children are grown and looking for homes of their own, and there's something comforting about watching them try to find communities just like the one their parents have built. ■

What's Happening at Pinckneyville Community Center this Month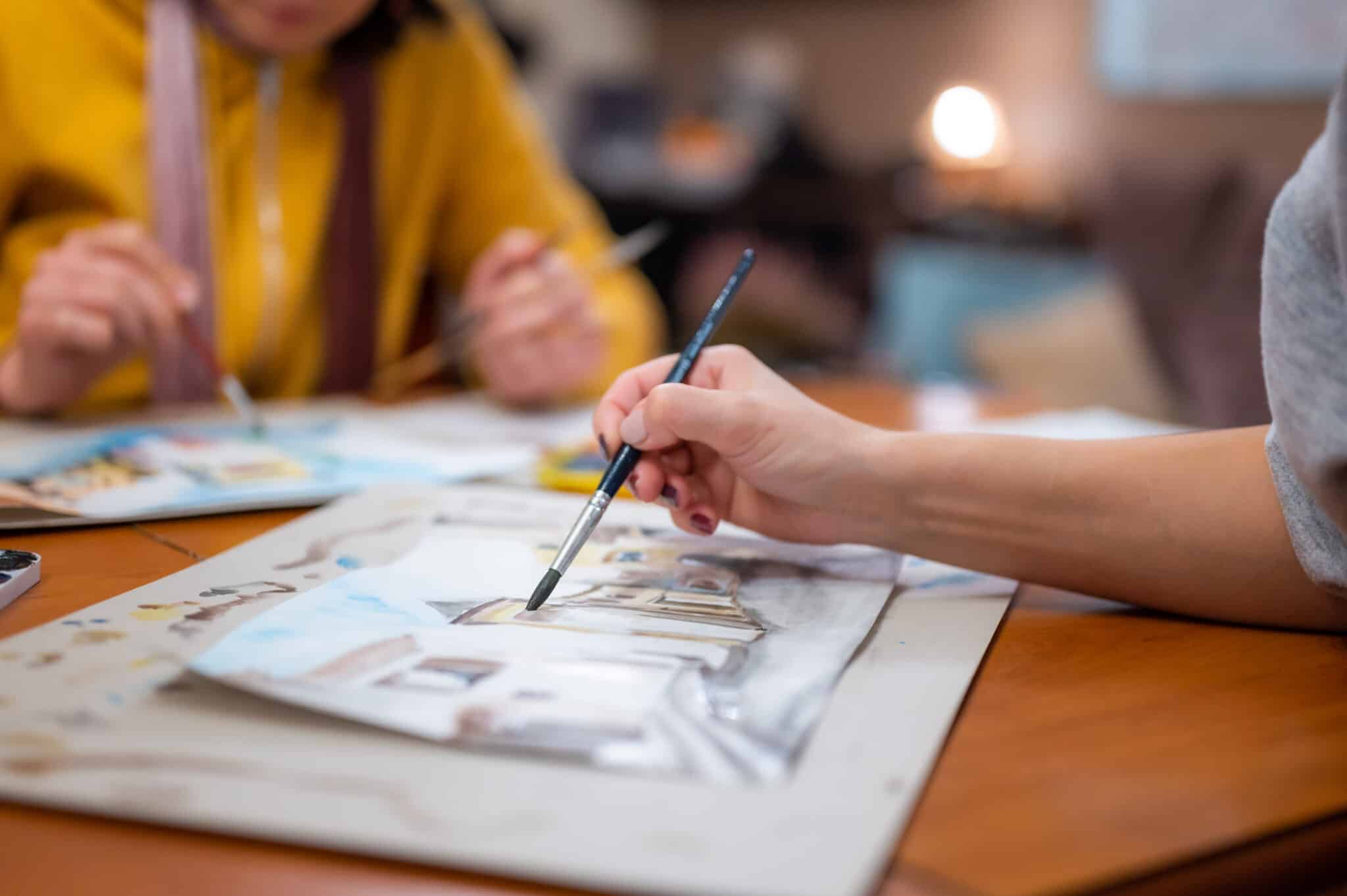 NEW! Gwinnett "En Plein Air" Park Art Challenge: We're calling Gwinnett artists 16 and older to participate in an artwork challenge! Paint an outdoor scene at one or more of the parks selected for a chance to win a cash prize. Saturday, August 5 to Saturday, November 11. Submission deadline is November 17. Please call 678-277-0920 for more information!
OFFERINGS
Adventure Days Out: We've got your school's out childcare covered. Children will have an amazing experience trying new games, exploring new skills, making new friends and most of all, having fun! 7:30 a.m. – 6:00 p.m. Ages 5-12. $30 per day.
NEW! Beginner Karate: This course consists of traditional martial arts self-defense to help students develop strength, knowledge and discipline. Our classes are safe, fun and exciting! Saturdays, October 7 – 28. 1:15 p.m. – 2:15 p.m. Ages 5/up. $88.
NEW! Basic Drawing: Students will learn the basics of line, shape, value, texture, and perspective to create finished drawings in pencil and charcoal. Students will draw subject matter provided by the instructor. Call 678-277-0920 for dates and times. Ages 18/up. $201.
NEW! Understanding Watercolor: Taught by an award-winning watercolorist, this course emphasizes techniques in watercolor. Various subject matter from still life, landscape, animals to portraits will be rendered. All levels welcome. Call 678-277-0920 for dates and times. Ages 18/up. $201.
Get Into Watercolor: Learn the basics of watercolor from a seasoned instructor! This class is designed for beginners as well as the more experienced. Master the methods of watercolor to paint basic and complex shapes; development of depth through values, perspective, color and the composition of overall painting. Students will furnish their own materials (supply list will be provided). Saturdays, October 7 – November 11. 10:00 a.m. – 12:30 p.m. Ages 16/up. $141.
Ballet–Preschool: Creative dances and imagination will help instill a love for dancing, as your toddler learns the basics of ballet in a positive and fun environment! Preschool ballet will need pink leather ballet shoes and pink footed tights, pink leotards and a pink skirt. Saturdays September 9 – 30. 10:00 a.m. – 10:45 a.m. Ages 4–5. $37.
Ballet–Beg: Expand your child's ballet abilities in this beginner class. Students will focus on developing ballet techniques and posturing. Beginner ballet will need pink leather ballet shoes and pink footed tights, pink leotards and a pink skirt. Saturdays, September 9 – 30. 12:15 p.m. – 1:00 p.m. Ages 6–9. $37.
Ballet–Int: Expand your child's ballet abilities in this beginner class. Students will focus on developing ballet techniques and posturing. Beginner ballet will need pink leather ballet shoes and pink footed tights, pink leotards and a pink skirt. Saturdays, September 9 – 30. 9:15 a.m. – 10:00 a.m. Ages 7–10. $37.
Ballet–Int: Students will reinforce their ballet techniques, physical strength, flexibility, and musicality in this intermediate level class. Dancers need pink leather ballet shoes, pink footed tights, black leotard and a black skirt. Saturdays, September 9 – 30. 11:30 a.m. – 12:15 p.m. Ages 11–16. $37.
Ballet–Adv/Pointe: This class is designed for dancers 15 or older, aimed at strengthening ballet technique, flexibility, and performance levels. More demanding and complex movements will help your student master the art of ballet. Dancers need pink leather ballet shoes, pink footed tights, black leotard and a black skirt. Saturdays, September 9 – 30. 10:45 a.m. – 11:30 a.m. Ages 15/up. $37.
NEW! Hip Hop/Jazz: Tone your body and get your heart pumping to the beats of your favorite music! Students will learn fun, innovative, and unique dance routines that will strengthen their dance skills. Each class consists of stretching, exercise, cool downs and dance choreography. Drop in any class for only $15. Wednesdays, September 13 – November 1. 6:10 p.m. – 7:00 p.m. Ages 8-12 $81.
NEW! SWEAT: This class incorporates all aspects of fitness: cardio, resistance, flexibility and core training structured in segments that focus on upper, middle and lower body exercises. This class will improve endurance, strength, muscle, tone and definition for all fitness levels. Wednesdays, September 13 – November 1. 7:10 p.m. – 7:50 p.m. Ages 18/up. $81.
NEW! 3D Printing Workshops: Unlock your child's creativity and introduce them to the exciting world of 3D modeling and printing! Our class teaches the basics of 3D design using industry-standard software, Blender and bringing designs to life through 3D printing. Participants will gain valuable skills such as problem solving, spatial reasoning, creativity and attention to detail while having fun creating their own unique 3D printed creation. A laptop and mouse are needed for this class. Required: A $10 material fee is due at the start of the class paid directly to the instructor Optional: $10/session for laptop rental fee. Please reserve ahead. Highly recommended to bring your own laptop and mouse.
3D Printing Experience: Saturdays in August, 2 p.m. – 3 p.m., Ages 6 – 18, $36
Design Thinking in 3D Printing: Saturdays, August 5 – 19, 1 p.m. – 2 p.m. Ages 6 – 18, $100
POTTERY STUDIO
NEW! Session begins September 11, registration opens August 30.
Wheel: This class is perfect for beginner pottery students who want to learn the basics of working with a pottery wheel. $22 per bag of clay required. Mondays, 6:30 p.m. – 9:30 p.m. Ages 16/up. $128.
Wheel Adv: Advanced pottery wheel lessons that build on the beginner class so you can hone your skills and perfect your craft. $22 per bag of clay required. Tuesdays, 6:30 p.m. – 9:30 p.m. Ages 16/up. $128.
Wheel/Handbuilding – Beginner: This class is for true beginners interested in pottery, both wheel and handbuilding will be explored. Try it out and explore a new art form! $22 per bag of clay required. Tuesdays, 10:30 a.m. – 1:30 p.m. Ages 16/up. $128.
Wheel/Handbuilding – Adv: This course incorporates working with a pottery wheel and hand building with clay for more experienced students. $22 per bag of clay required. Wednesdays, 10:30 a.m. – 1:30 p.m. Ages 16/up. $128.
Handbuilding: No wheel necessary in this course, learn how to work and create with your hands using clay and tools. $22 per bag of clay required. Thursdays, 6:30 p.m. – 9:30 p.m. Ages 16/up. $128.
Independent Study: Open studio session for individual pottery artists. Must complete Pottery Studio orientation prior to first visit if you are a new patron. Monday – Saturday. Ages 16/up. $100.
Independent Study ADD ON: Open studio session for individual pottery artists. Must be registered for current pottery class. Monday – Saturday. Ages16/up. $30.
*Out of county resident fees applied at time of registration*
FREE ACTIVITIES
Atlanta Gourd Patch: Create art on gourd canvases. Meeting the second Saturday of each month, 10:00 a.m. – 2:00 p.m. To register contact Kay Rozea at 470-316-8185 or kmr01@aol.com.
Atlanta Hobby Robotics Club: Come and share your robotics ideas. All ages are welcome. Meeting on the third Saturday of each month, 10:00 a.m. – 12:00 p.m. To register contact Walter Burleson at 404-932-8108 or wlenbl@gmail.com.
Senior Bridge Club: A trick-taking card game using a standard 52-card deck. In its basic format, it is played by four players in two competing partnerships. 50/up. Thursdays, 9:00 a.m. – 2:00 p.m. To register contact Mary Fender at 678-357-6709 or maryrfender@yahoo.com.
Bridge- Act II: Fourth Monday of each month from 10:00 a.m. – 2:30 p.m. For more information contact JoAnne Leisen at 571-330-4730.
Guitars for Vets: Helping Veterans cope with PTSD through music. Participants get 10 weeks of one–on–one lessons. When finished with lessons participants will receive a free guitar! Mondays, 12:00 p.m. – 3:00 p.m. To register contact Cliff Meinhardt at 404-234-8040. Visit guitars4vets.org for more information.
Gwinnett Chess Club: Chess for all ages. All experiences are welcomed. Every other Saturday, 9:30 a.m. – 12:00 p.m. To register contact Tom Emch at 770-605-0429 or ibemch@charter.net.
Last Tuesday Book Club: Join in on all the reading fun! Meets the last Tuesday of each month.

Robert D. Fowler Family YMCA Plans 'Welcoming Week' and More Exciting Events This Fall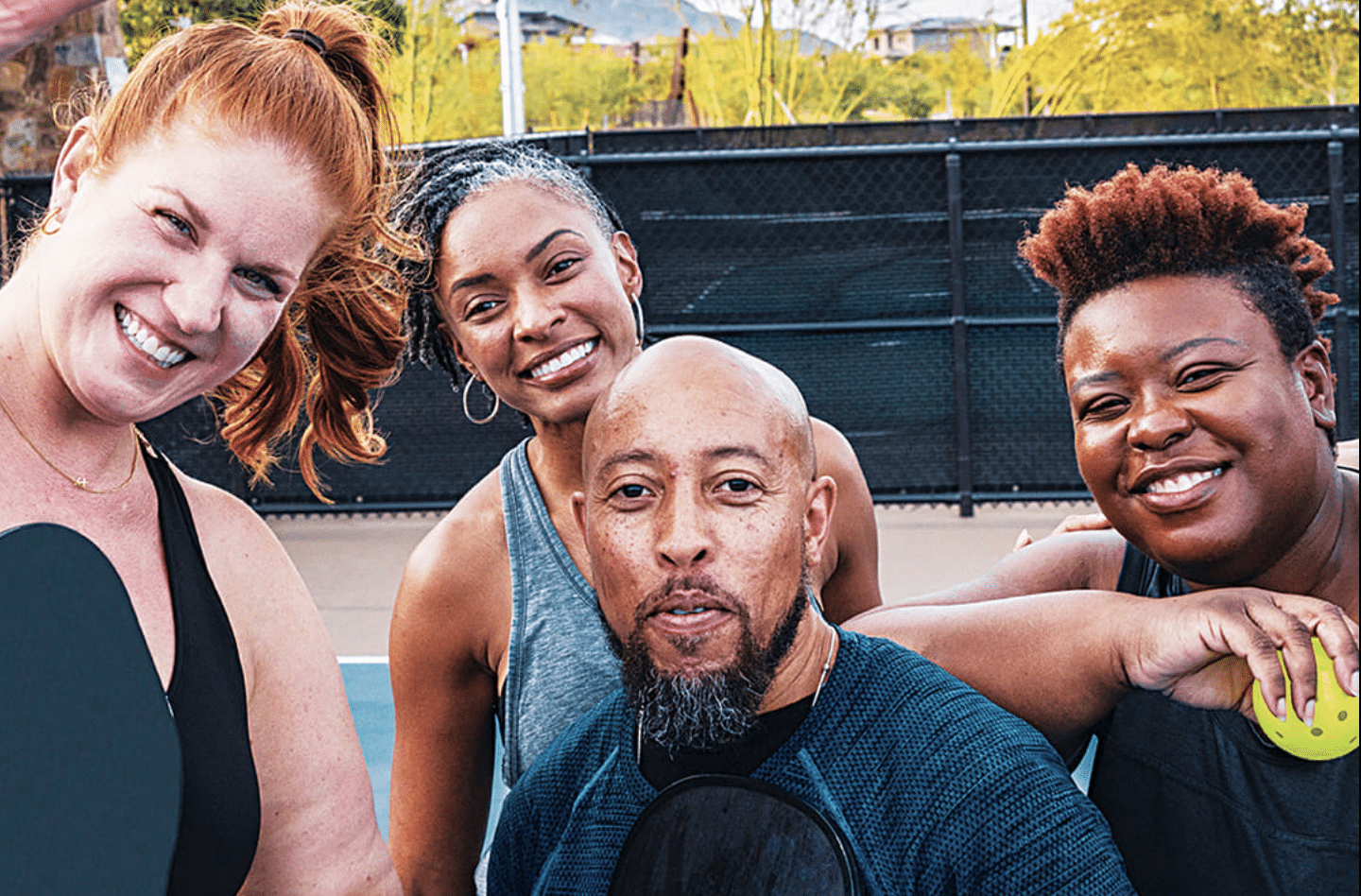 Welcoming Week: Reserve your FREE one-time guest pass during the week of September 8 – 17 and enjoy everything the Robert D. Fowler Family YMCA has to offer. Welcoming Week provides an opportunity for Peachtree Corners neighbors, whether they are immigrants or U.S.-born residents, to connect and strengthen community bonds. From swim class and water safety to day camps, group workouts and community well-being initiatives, the Rober D. Fowler Family YMCA has something for the whole family.
Guest passes do not include access to outdoor pools or basketball facilities in the gymnasium. Click here for you free guest pass.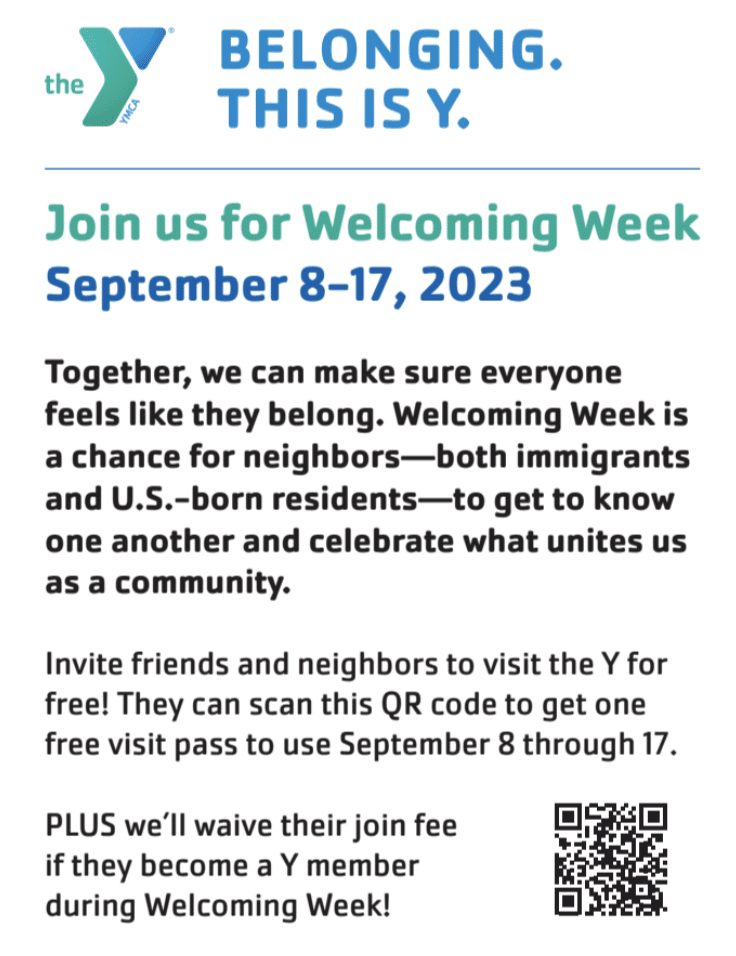 Lifelong Learners: Healthy living doesn't always mean physical activity. Creative thinking, exploring interests, and learning new things are as important as diet and exercise. That is the philosophy behind Lifelong Learners. For ages 50 and up, Lifelong Learners offers seniors the chance to come together and enjoy guest speakers, local field trips and spirited cultural discussions. The group meets every other Friday at 12:15 p.m. in the Senior Center. For more information, email Rob Wilson at robertw@ymcaatlanta.com.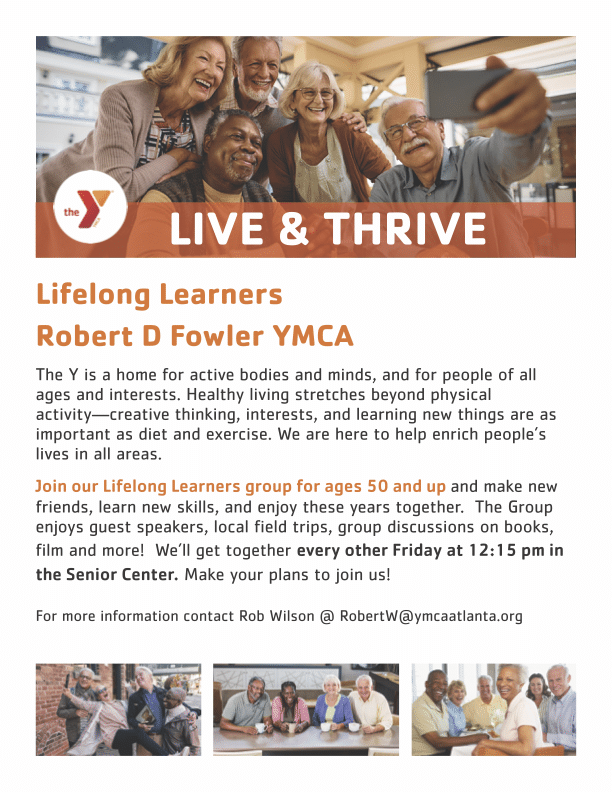 Grief and Loss Support Group: Grief and loss are two of the most difficult emotions to face in life, but you don't have to face them alone. Every Monday at 11 a.m. in the Senior Meeting Room, the Robert D. Fowler Family YMCA provides a safe and caring environment for participants to come together and begin to understand the grief process. For more information, connect with Ellie Garrett at ejgarrett@gmail.com.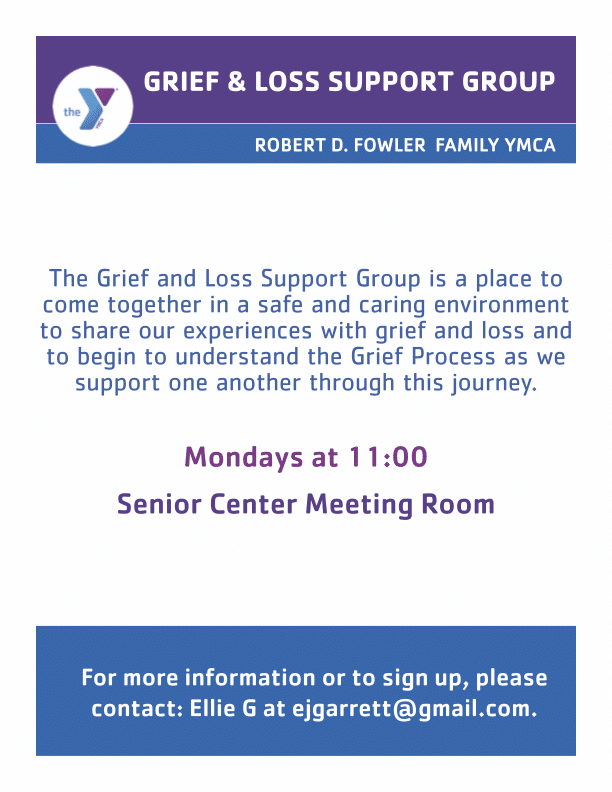 Caring for Those Who Care: The YMCA's weekly Caregivers Group provides a dedicated meeting space for caregivers to offer and receive emotional support. If you are providing care for a loved one, or want to learn more about long term caregiving, this group is for you. The group offers practical information while respecting confidentiality and encouraging camaraderie. Take this opportunity to build relationships with others in similar situations every Tuesday at 11:45 a.m. in the Senior Meeting Room. To learn more, email Mary Crawley at mcrawley@wans.net.
More Senior Activities:
Canasta: Every Monday at 2 p.m. in the Senior Meeting Room,
Dominoes: Every Thursday at 10:45 a.m. in the Senior Meeting Room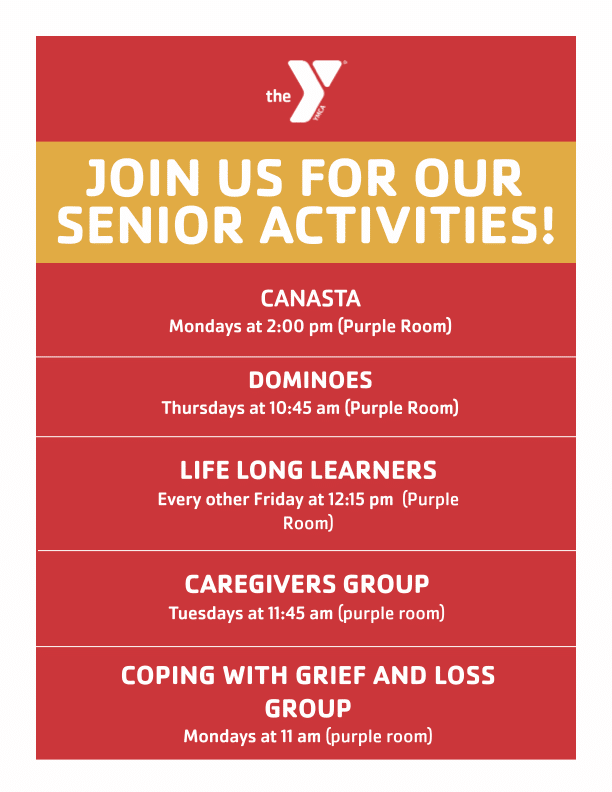 Gully-Washer Subsides to Keep 'Light Up The Corners' on Track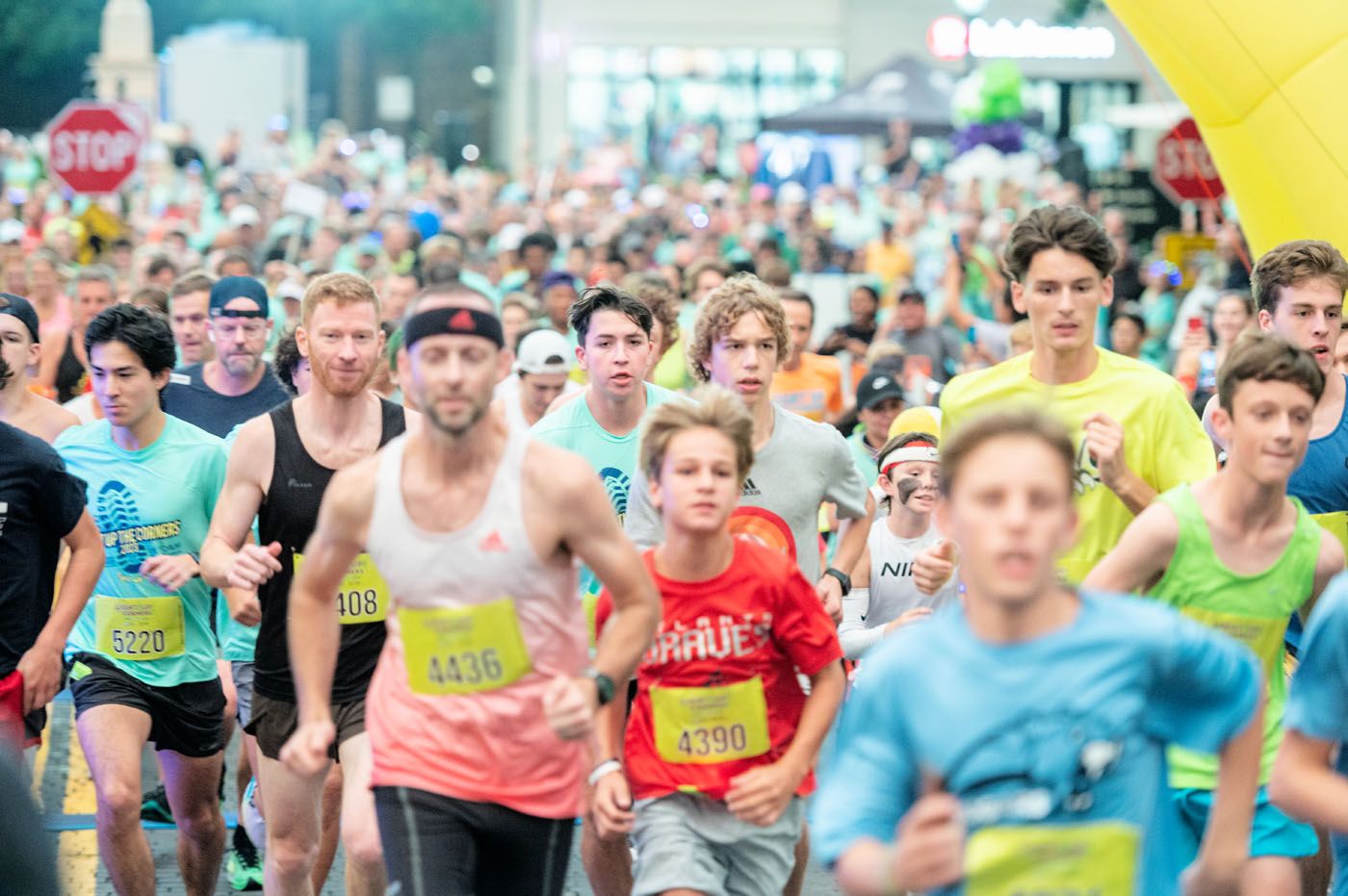 Call it luck or divine intervention, but some force in the universe was determined that the 10th annual Light Up The Corners event was going to take place as planned. About an hour before start time, the deluge that threatened the area with heavy rains and strong winds on Saturday, Aug. 12, began to subside.
By the planned 8 p.m. start, the sun had peeked through the clouds and fun and festivities were in full swing.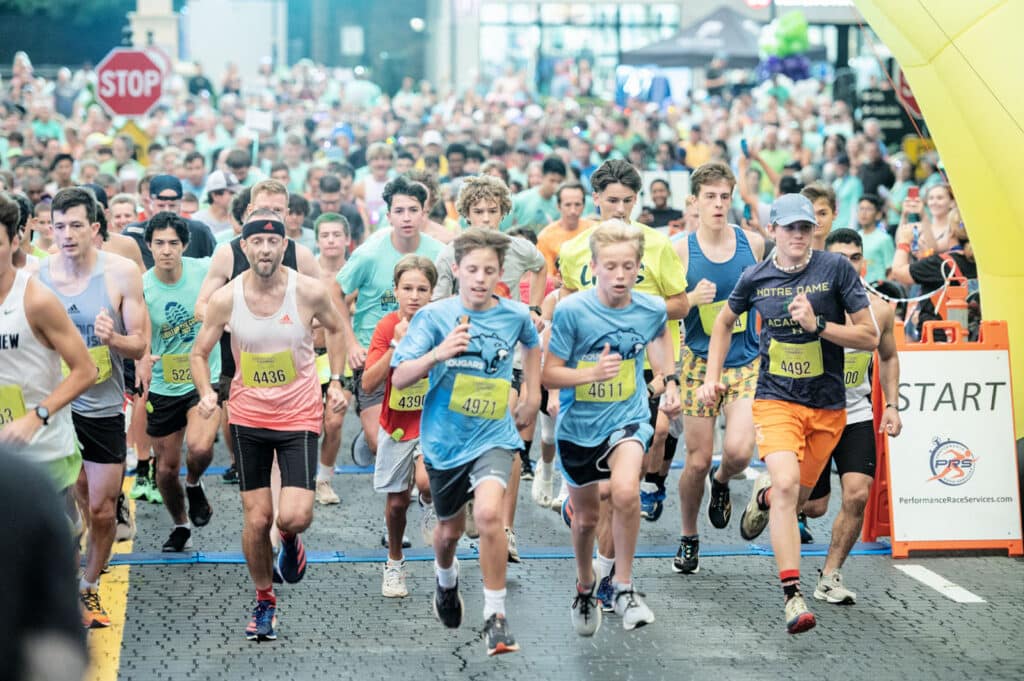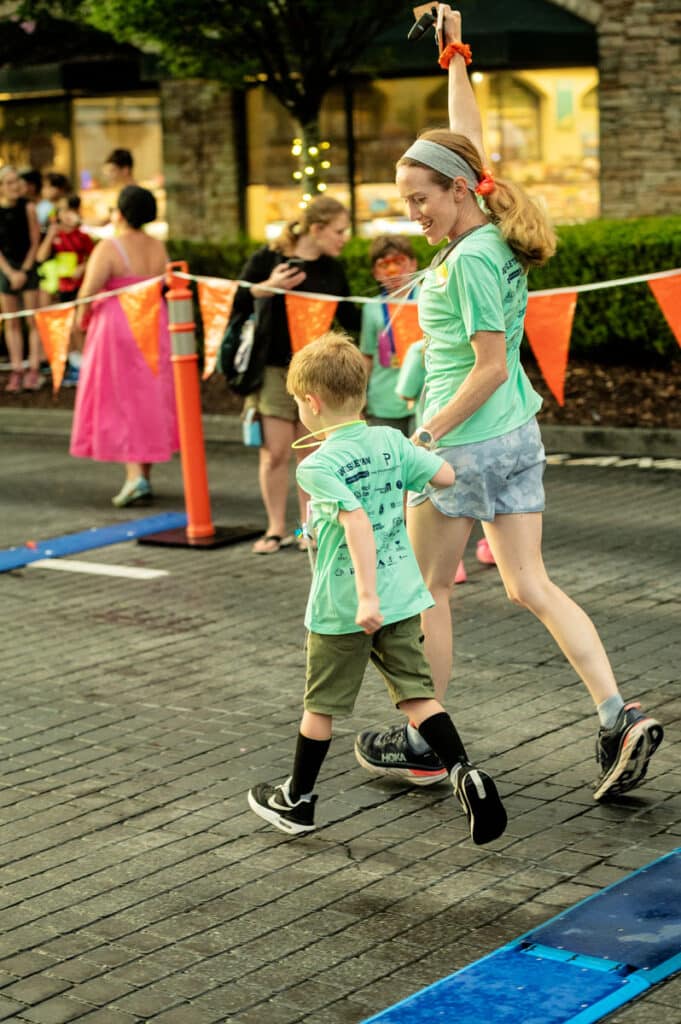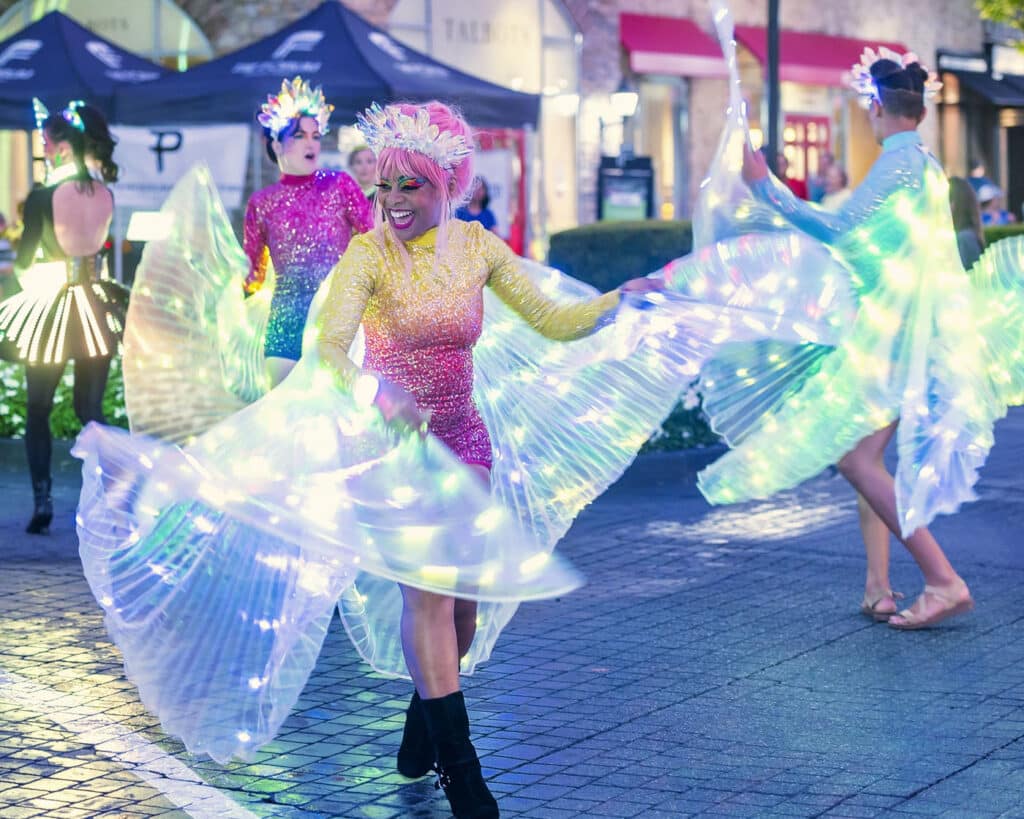 Guests from all across metro Atlanta gathered at The Forum at Peachtree Corners for the four-mile glow run and one kilometer twilight trot benefitting the Fowler Family YMCA. The evening raised over $60,000 for the local community center, according to organizers.
"This event has taken on a life of its own," said Light Up The Corners race organizer Amy Massey in a press release. "The run is less about competition and more about friends, neighbors and families coming together to participate in a healthy, family-friendly fun way to 'glow for the good' of the community."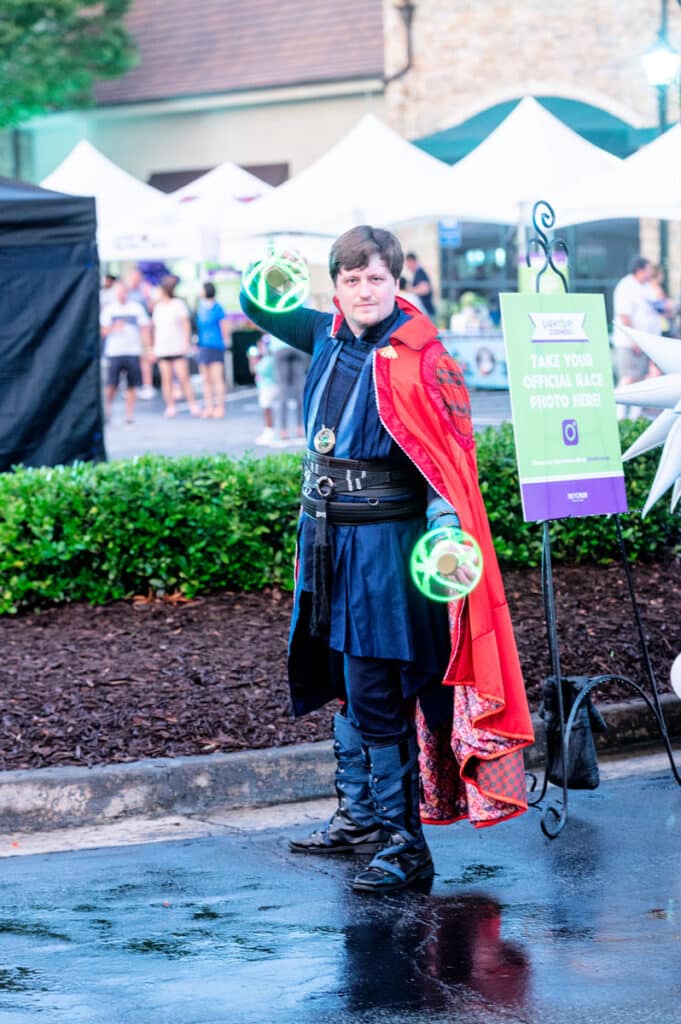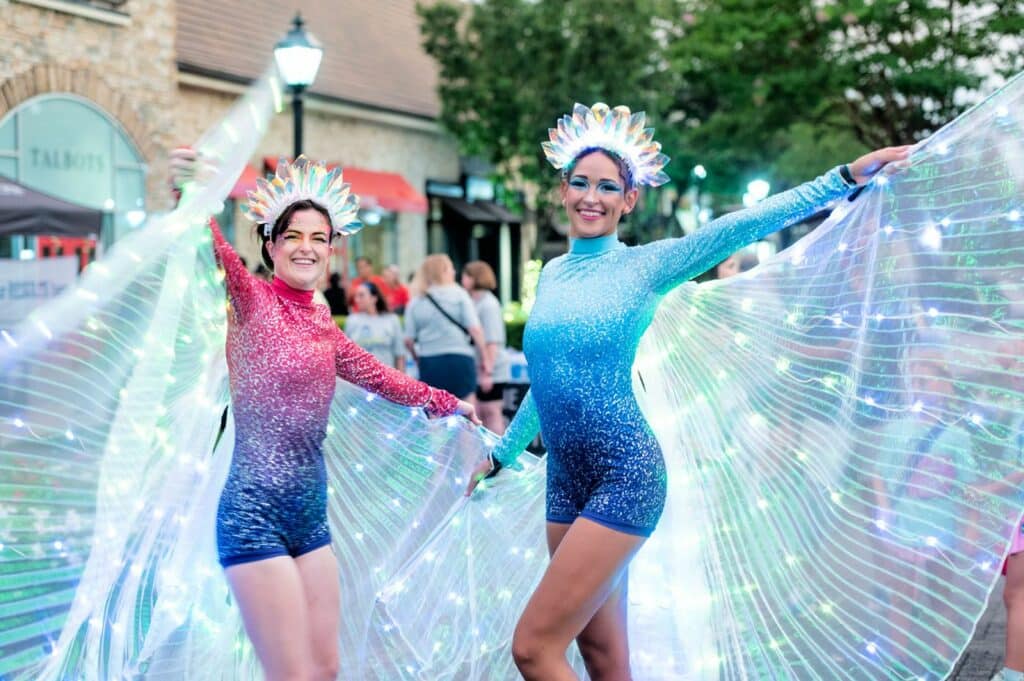 Despite the weather threat, this year's event attracted a record number of participants, sponsors and volunteers with more than 1,400 registered runners and hundreds of spectators cheering along the racecourse. Even if the physical activities weren't your thing, there were plenty of other attractions to keep one occupied.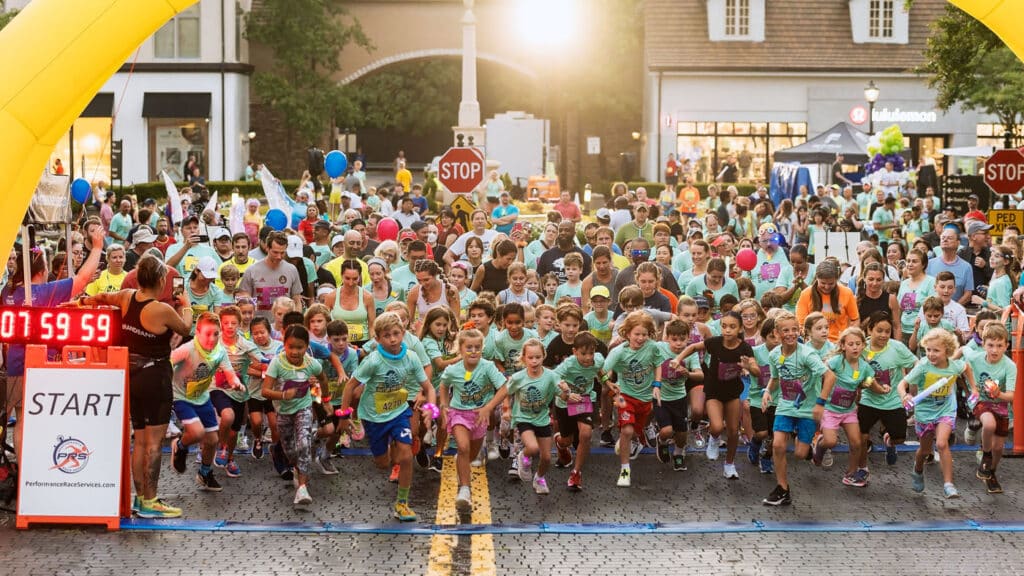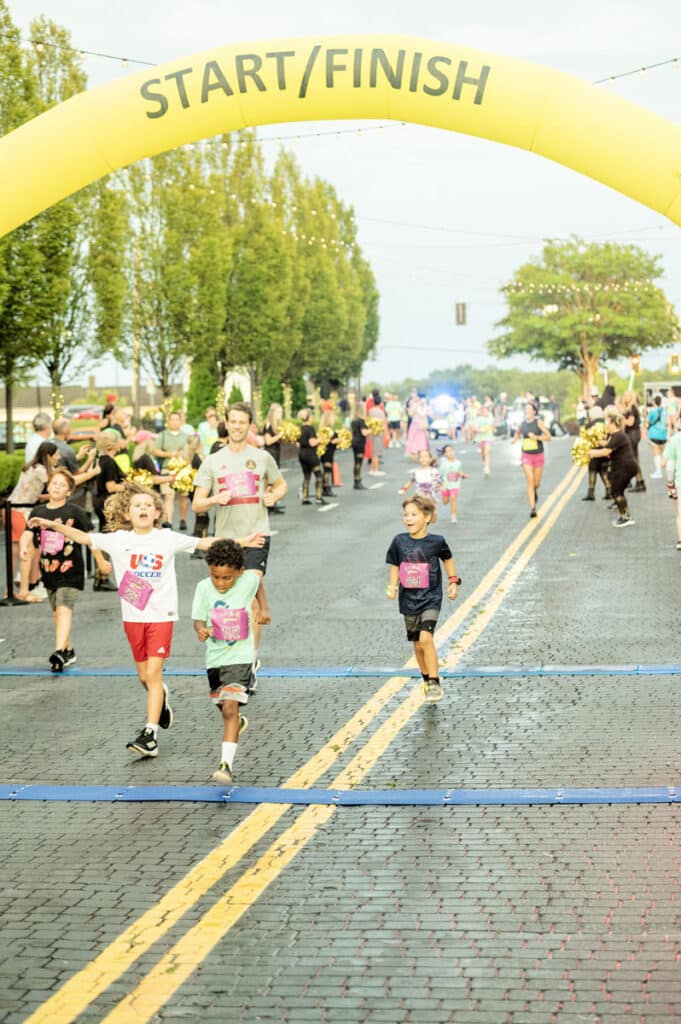 The festivities included activities for the whole family, a live DJ, roaming entertainment — one of the dancers was a dead ringer for Katy Perry — face painting, neon manicures, special prizes and awards for the runners. Light bites, beverages and giveaways were provided by The Forum retailers and restaurants, along with local schools, churches and businesses across the Peachtree Corners and metro Atlanta area.
"Light Up The Corners has become a truly beloved tradition not only for The Forum, but the entire Peachtree Corners community. Witnessing thousands of glowing runners is a thrill from start to finish, and we're honored to support our friends at the YMCA year after year," said Charlotte Hinton, The Forum marketing manager.
Since its inception, Light Up The Corners has raised more than $400,000 for the Fowler Family YMCA. To learn more, go to lightupthecorners.com.
Photos by George Hunter