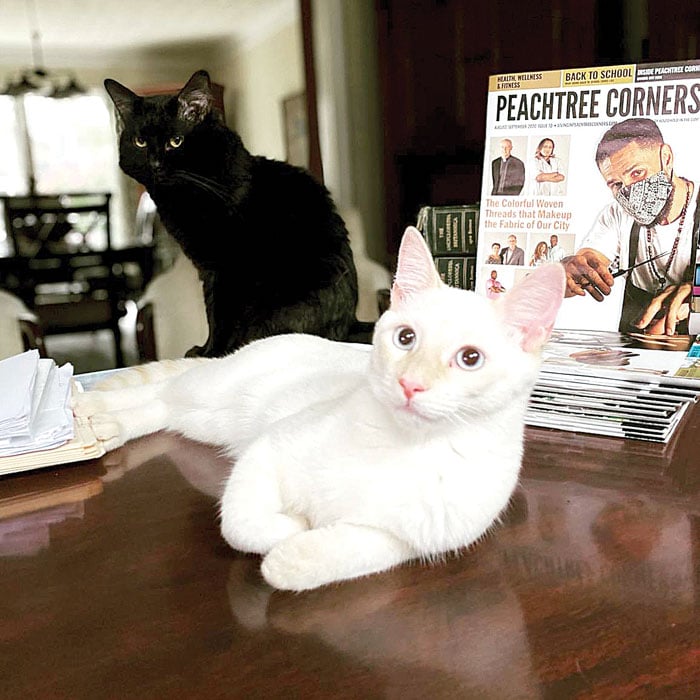 It has been a trying year, to say the least. Unprecedented circumstances have forced us to stay inside and stay apart to stay safe. Many of us have relied on the love of our pets when there hasn't been much else that feels stable right now.
Through these challenging times, our pets understand us. They can sense when we're feeling down and they can even mend a broken heart.
Mister Rogers taught us that in times of turmoil, we should look for the helpers.
The helpers at PetSuites
PetSuites offers dog and kitty boarding, training and daycare. General Manager Jo Lynn McGhee, proud pet-mom of a Basset Hound and a Pug-mix, couldn't help but gush over her loving staff. She maintained that in these trying times, "pets are essential."
PetSuites is here for the community to take care of "the babies," as McGhee calls them, when we can't. The business was named essential by the county and kept open during the quarantine for front line workers and other essential business owners to drop off their pets whenever they needed.
It's comforting to know that while nurses and doctors are working so hard for us, PetSuites is working hard to see that their babies feel right at home. "The team cares about the love of pets and proper care," McGhee said. "They have the TV on Animal Planet during the day and will even take shifts going to sit with a baby just to be with them."
She looked back at confusion earlier in the year and remembered taking in pets for the long term when a resident's house burnt down, or when people had fallen ill from the pandemic and had to bring their babies in until they got better.
McGhee recalled one family that brought in an older dog when they could no longer care for him; one of her team members ended up adopting the dog and taking him home.
But the most heartwarming story of all occurred when McGhee's mother fell ill during the time of COVID. Her mother was diagnosed with multiple myeloma, a cancer of the plasma cells. McGhee was saddled with the unfortunate task of rehoming her mother's three dogs.
Eventually, the doctors were able to stop the disease from spreading, McGhee said, and "in the end, we were able to get her babies back to her, which was really special to me. She is doing so much better now."
The positive power of pets
Peachtree Corners resident Susan Highsmith had a similar situation with her mother. For Highsmith, and most people would agree, COVID-19 has been a topsy-turvy experience.
She first realized the power of pets when her mother was living in an assisted living home. Highsmith wanted to do something special for her mother that included the family's dogs that her mother is so fond of — her two Schnauzers and her daughter's Whippet.
So she organized the "Pets and Peeps Parade" for residents of a local assisted living home. She brought together residents' families, as well as the community at large, to give the elder residents a bit of cheer.
Some residents were brought outside and socially distanced while others watched from inside through the windows. The families paraded by with their pets in costumes. There was music, balloons, decorations and signs of love. The Sandy Springs Fire Department also joined in to show their support.
Highsmith chuckled, remembering how one woman didn't have a pet, so she dressed up a stuffed animal dog and gave the crowd a good laugh!
After the assisted living home went into full lockdown, her mother's health worsened. She lost more than 30 pounds and was sleeping for 22 hours a day; ultimately, she was diagnosed with orthostatic hypotension, a condition in which a person's blood pressure drops when they stand up or sit down.
Highsmith made the decision to bring her mother home so she could be with her family, including the two Schnauzers. She got a bed through a hospice service and set up a bedroom in what was once her dining room. She really thought her mother was nearing the end.
But then something miraculous happened — her mother started to get better almost immediately. "She loves my two dogs; they sit by her bed constantly and they give her hope," Highsmith said. "When we brought her home, we thought she was dying, and now she is coming back to life."
Her mother is sleeping less, gaining weight and is expected to make a full recovery. The dogs not only helped her mother, but they helped Highsmith and her family through those sad days when they didn't think her mother was going to pull through.
Pets — and people — have the power to help
McGhee pointed out that pets offer healing in many ways. Besides offering love, they keep us on a routine even when everything is falling apart around us. They get us up and out of the house even when we don't want to go.
"They don't have a bad day," she said. "They play and do something funny that can always get a laugh out of us no matter how bad our day has been."
During the current pandemic, Highsmith and McGhee have seen that the power of pets can get us through. But more importantly, both of them made decisions to be helpers and reach out to fellow community members in need. They've shown us that we can look for the helpers, like Mister Rogers taught us, or we can choose to be the helpers.
Talented Artists Needed for 2023 Gwinnett Multicultural Festival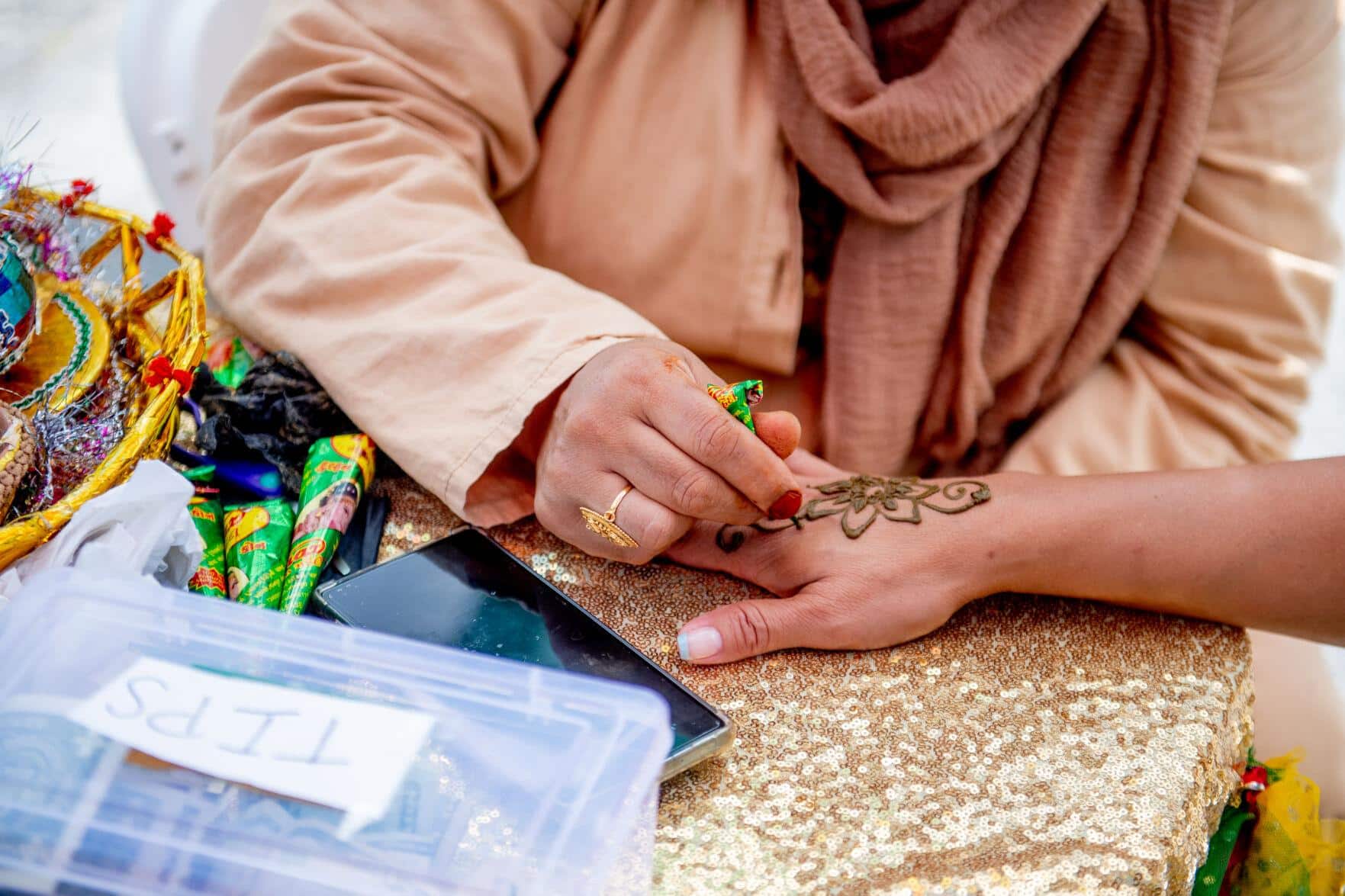 The 2023 Gwinnett Multicultural Festival is set for Saturday, May 13, 10 a.m.-2 p.m. Details will be released soon.
Photographers, painters, sculptors and artists are invited to exhibit their masterpieces at the 2023 Gwinnett Multicultural Festival. Performers — such as comedians, dancers, magicians, musicians and singers — are also invited to showcase their unique talents. 
Please note that while artists are welcome to exhibit their work, they will not be allowed to sell items at the event. However, they can let attendees know how and where to purchase the items at a later date.
Artistic exhibitors can access the festival performer application here. The deadline is Friday, April 14, 5 p.m.
Performers can fill out the performer application through this link. The deadline is Friday, March 31, 5 p.m.
Local businesses are also invited to support the Multicultural Festival with giveaways.
For more info, contact Outreach Manager Rachael Warnsley at Rachael.Warnsley@gwinnettcounty.com or call 770-513-5348.
Gwinnett County to Celebrate Earth Day with Community Recycling Event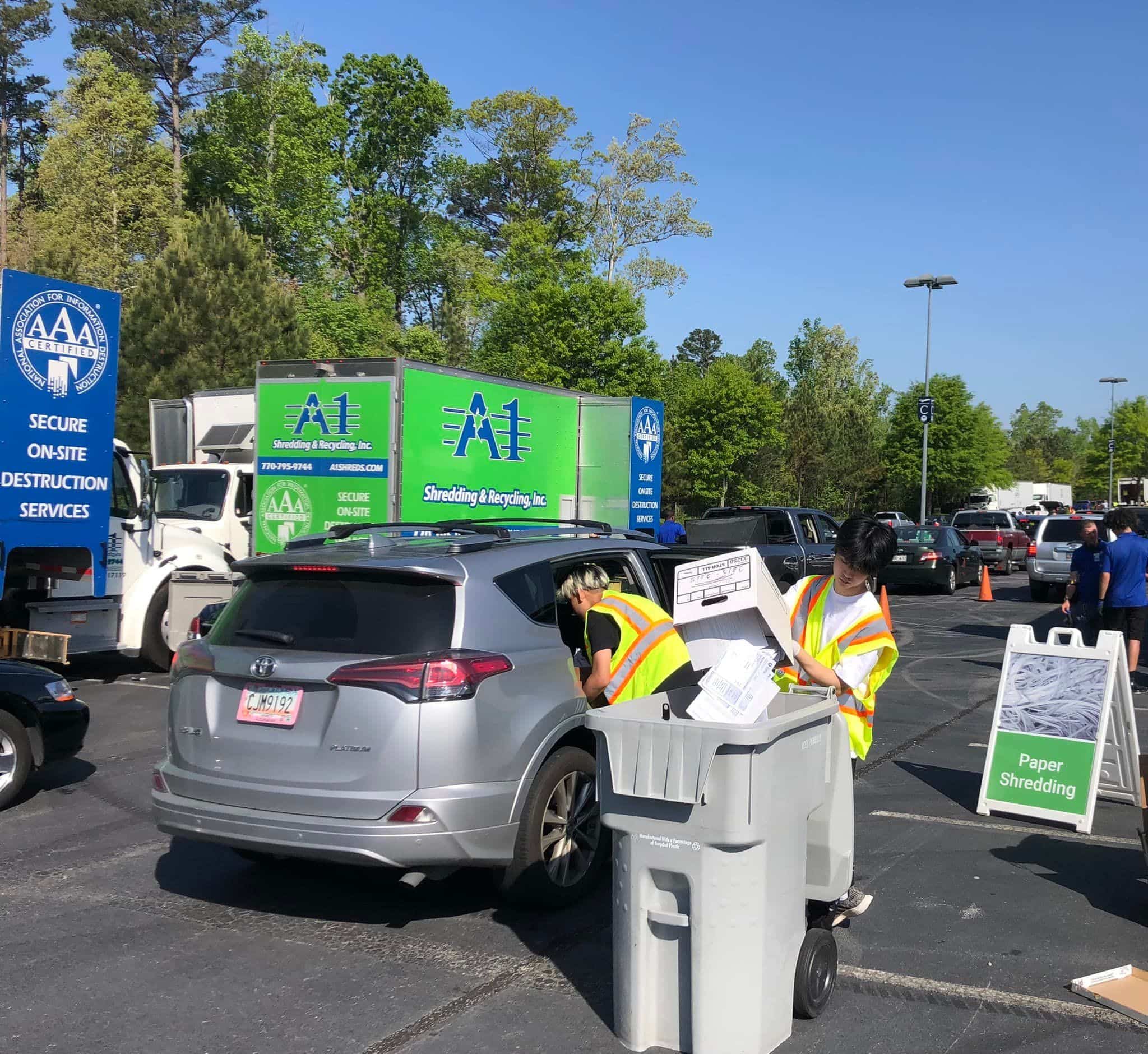 Gwinnett Clean & Beautiful (GC&B) and Gwinnett County Solid Waste are calling out to the public to start collecting tires, paint, electronics, clothing, sneakers and paper for this year's Earth Day Community Recycling. 
Over the last six years, GC&B has hosted a community-wide Earth Day-themed recycling event. Co-hosted with Gwinnett County Solid Waste, this year's event will take place Saturday, April 22, 9 a.m. to 12 noon at Coolray Field, 2500 Buford Drive in Lawrenceville.
"Celebrated by more than a billion people all over the planet since 1970, we are excited to participate in the world's largest environmental movement on Earth Day," said Schelly Marlatt, Executive Director of Gwinnett Clean & Beautiful.
"Designed to change human behavior and create opportunities for civic engagement and volunteerism, this year's theme is 'Invest in our Planet,' so we're asking our Gwinnett County neighbors to invest their time by either volunteering for this event or by combing through their closets, file cabinets, garages, basements, attics and storage sheds for items they no longer need that can be recycled into new products," she said.
"It's a win-win. Local residents get to declutter their homes, and we get to divert tons of items from our local landfills and give them new life!" Marlatt added.
During last year's event, Earth Day organizers helped 1,549 neighbors recycle 175,540 lbs. of items they no longer needed within the event's three-hour window. All told, 44,000 lbs. of electronics, 6,682 gallons of paint, 14 tons of tires, 2,720 lbs. of clothing and sneakers were collected for recycling, and 34,000 lbs. of paper were collected for shredding.
Beyond the all-important act of recycling, the Earth Day Celebration will include Touch-A-Truck, refreshments, a chance for residents to meet their haulers, opportunities to learn more about programs and services from various county departments, and more.
What to bring for recycling
Items collected that day will include latex and oil-based paints, electronics, tires, clothing, sneakers and paper for shredding.
Throughout the April 22 "rain-or-shine" event, the following items will be collected:
Paper for secure shredding — Limit to five copier paper boxes per vehicle.
Electronics — Recycling is free except for TVs, monitors and printers. There is a $15 cash fee per monitor or TV; and a $5 cash fee per printer. Projection/console TVs have a $35 cash fee.
Oil-based and latex paint — Please limit to 10 gallons per vehicle; cans must contain 25% wet paint.
Tires — Limit to eight tires per vehicle; no dealer tires.
Clothing and sneakers.
Materials should be placed in disposable containers or boxes. Containers cannot be returned.
Looking for volunteers
Volunteers are also needed for the event.
To register as a volunteer for Gwinnett County's Earth Day recycling event, visit the Volunteer Gwinnett page under the Employment tab at GwinnettCounty.com.
For more about this and other upcoming GC&B events, visit gwinnettcb.org. Questions may be directed to gwinnettcb@gwinnettcb.org or 770-822-5187.
UPCCA Community Service Scholarship Awards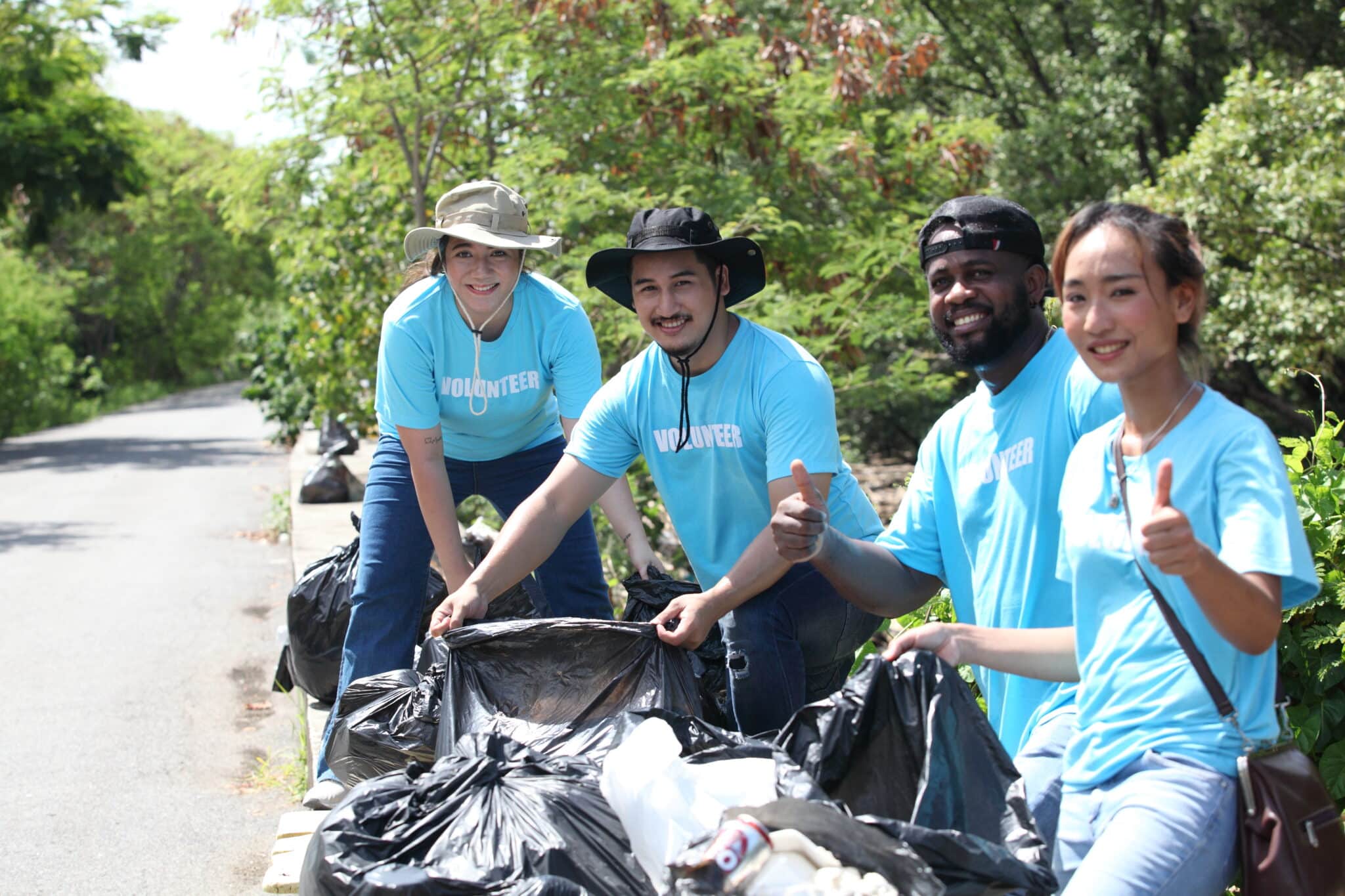 The United Peachtree Corners Civic Association (UPCCA) is again offering a Community Service Scholarship for high school seniors residing in Peachtree Corners. The 2023 scholarships will be awarded to students who have made the commitment to volunteer outside of school hours during their high school years.
New for 2023
Up to two UPCCA scholarships may be awarded.
The Debbie Mason Member Scholarship is a $1,000 scholarship. To qualify, the student or their HOA / neighborhood MUST be a member of UPCCA in good standing for the 2023 calendar year with membership fees paid on or before April 15, 2023.
If the applicant's HOA/ neighborhood is NOT a current paid member of UPCCA, they can contact their HOA, neighborhood board or president and encourage them to become a 2023 member.
Information for becoming a member of UPCCA can be found at upcca.org, or by contacting UPCCA president Matt Lombardi at 770-548-2989.
The Debbie Mason Community Scholarship is a $1,000 community scholarship in honor of Debbie Mason's commitment to serve her community. Students do not need to be a UPCCA member to qualify for this scholarship.
How to apply
High school seniors who meet the qualifications should:
1. Complete the Online Scholarship Application
The online application includes areas to upload documentation for the essay and service activities.
2. Write and/or video a 300-word essay about the community service work they have done that has had the greatest influence on them and why.
3. Include a Community Service listing of all activities they participated in while in high school.
Winners will be chosen strictly on their participation in community service.