Summer Camp, Where Every Day is an Adventure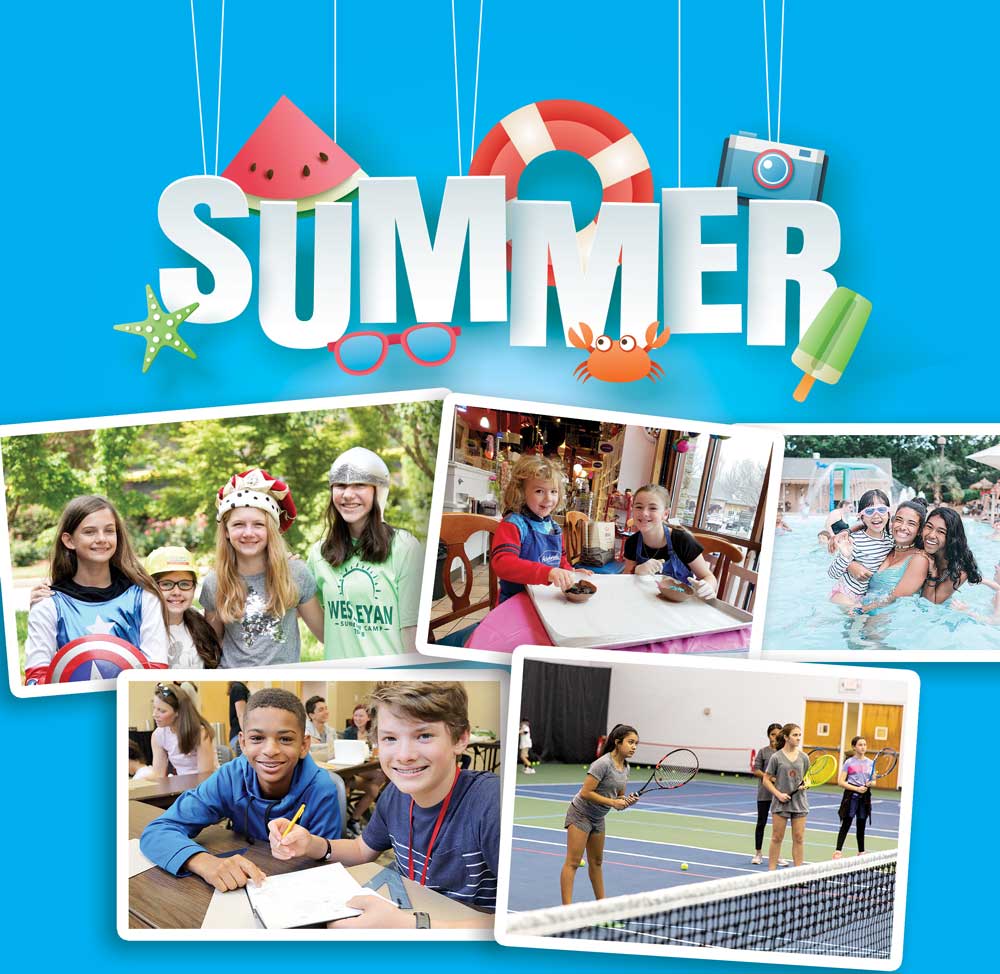 There's no reason for students to get bored during summer break. With all the camp opportunities in the Peachtree Corners area, there's bound to be something that will spark their interest and keep them active. Sure, they'll have fun, and they may even learn something new.
Don't wait to get them signed up, though. Space fills up quickly, so it's best to get registered as soon as you're able.
Schools Stay Open for Summer Fun
Even though school sessions are suspended for summer, that doesn't mean the campuses close down. Many open their doors for summer camps.
Greater Atlanta Christian (GAC) offers a variety of summer camps. There are two separate full-day camps for lower school and middle school children that include activities and field trips. In addition, GAC has camps that feature a full range of sports, fitness and specialties.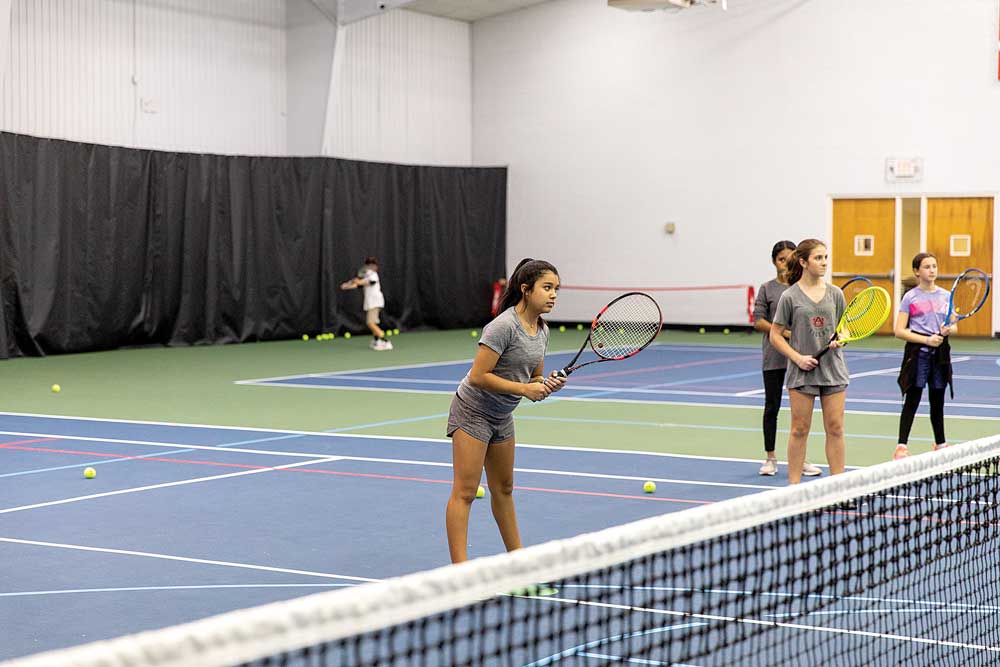 Campers can choose from baseball, flag football, cheerleading, swimming, golf and tennis. GAC is the only K-12 school in Georgia with an indoor tennis facility. It's state-of-the-art, air conditioned and winner of the 2019 USTA Outstanding Facilities Award. GAC's tennis pro also received an award: Tennis Director of The Year, State of Georgia 2019.
All kids are welcome at GAC summer camps; they don't have to be GAC students to attend. Visit greateratlantachristian.org/summer-camp for details and to register.
The Summer Adventure Club at the Primrose School of Peachtree Corners is designed for ages 5 to 12. It allows children to become artists, explorers and scientists as they're challenged by experiments and other themed activities. Register and get more info by calling the school at 770-409-8732 or visiting their website, PrimrosePeachtreeCorners.com.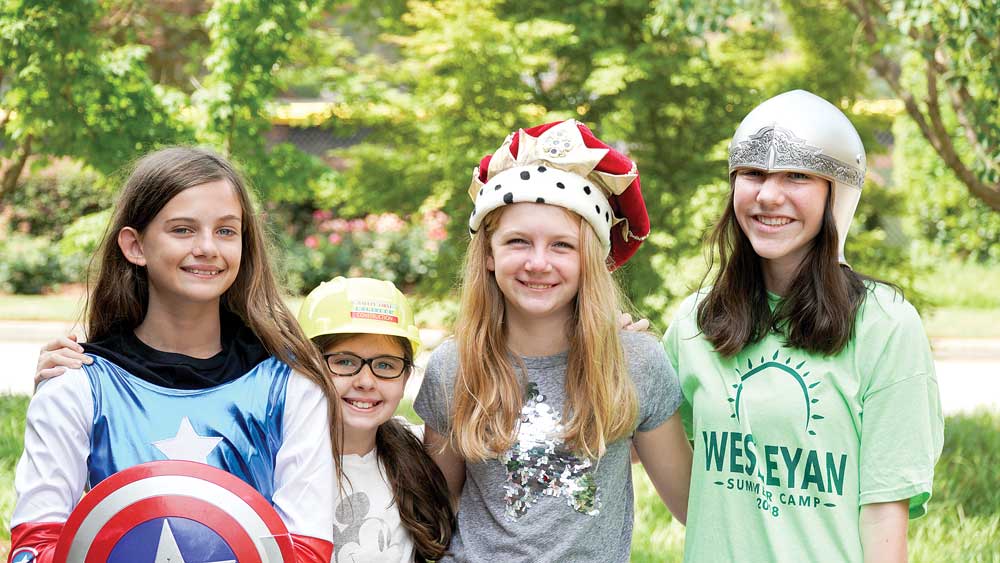 For children aged 4 to 14, Wesleyan School's summer camps run half or full day. The camps cover everything from athletics and arts to STEM and study skills. Camp topics include Adulting 101 and Intro to Babysitting, as well as architecture, cooking and baking, coding and Lego robotics, creative writing, theatre and improv, sewing, movie making and forensic science.
The sports camps include baseball, basketball, football, soccer, lacrosse, tennis and volleyball. Lunch and a snack are included in full-day camps; before and after care is also available. Campers do not need to attend Wesleyan to participate in camp. Learn more at wesleyanschool.org/summercamps.
It's worth the trip to Athens, Ga. for your child to attend camp at UGA Summer Academy. Not only do students stay academically engaged while school is out, they can explore their own interests and passions.
UGA hosts several academic camps for ages 11 to 17. A sampling of the available specialties includes animation, film, mini-medical school and game design. Registration opens Feb. 5, 2020, and financial aid is available for students based on need. Visit georgiacenter.uga.edu/youth or call 1-706-542-3537 for the full list of programs and to register.
Other Spots to Enjoy Camps
Peachtree Corners Baptist Church offers several sports camps through their recreation ministry. But there's much more, like a Beach Camp, for students who have completed grades 6 to 12, from May 31 to June 5, or Lifeway's "Concrete and Cranes" Vacation Bible School running June 8 to 12, 8:45 a.m. to 12 p.m., for children who have completed Kindergarten through grade 5.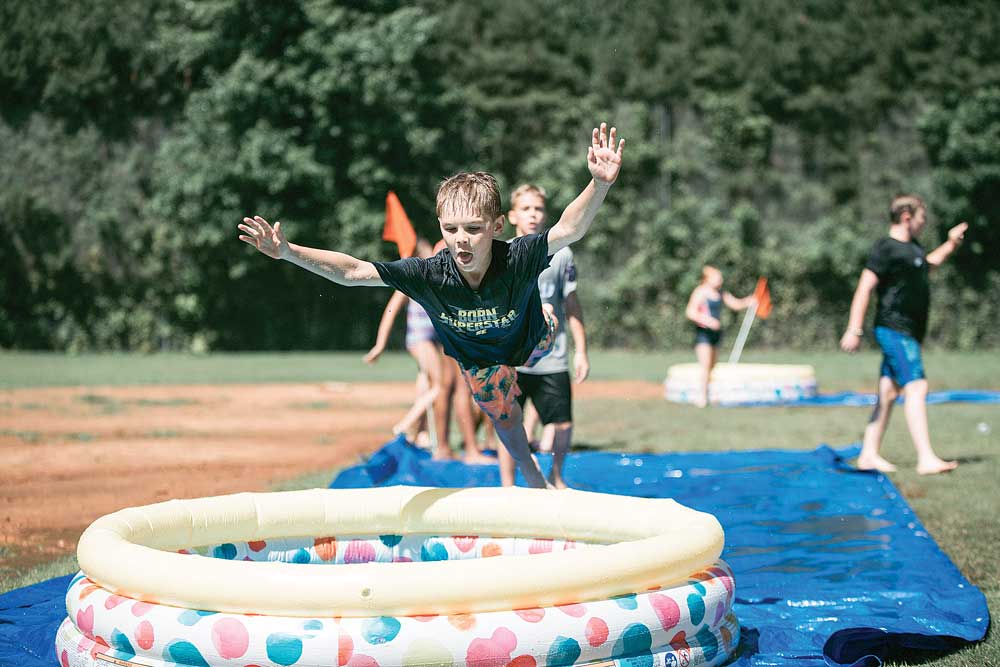 Centri-Kid Camp, July 6 to 10, will be offered at Shocco Springs Retreat Center in Talladega, Ala., for kids who have completed grades 3 to those in grade 5. Take advantage of early bird pricing through Feb. 28 for Peachtree Corners Baptist Church's Summer Daze camp for children aged 2½ to those who have completed grade 3; it runs 9 a.m.-1 p.m. on Tuesdays and Thursdays, from June 23 to July 23. Register and get additional info at pcbchurch.org.
At Robert D. Fowler Family YMCA, there are so many camp opportunities that choosing can be a challenge. Sports lovers can pick from gymnastics, cheerleading, soccer, baseball, basketball, flag football, volleyball and more. There's also swim and skate camp.
Junior Ranger Camp, a traditional camp with full and half-day options for ages 5 to 12, takes students on nature walks, canoeing and swimming in the Chattahoochee River National Recreation Area, park of the National Park Service.
That's not all. There's also half-day preschool camp for ages 4 to 6, full-day teen camps for ages 13 to 15 that prepare them for leadership, and specialty camps including STEM, film and creative arts. To find out more and register, go to ymcaatlanta.org, click on Summer Camp and choose the Robert D. Fowler location.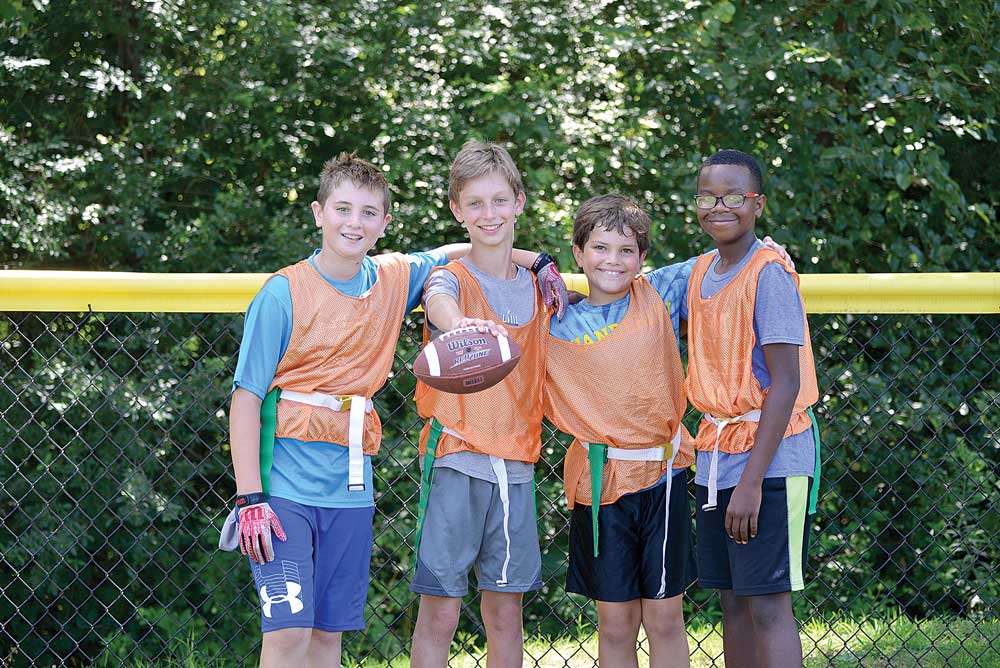 Marcus Jewish Community Center of Atlanta hosts their MJCCA Summer Day Camps for Pre-K to grade 10 students from May 26 to August 14 in three locations: Dunwoody, Intown and East Cobb. Some of the unique camps available are Sports Broadcasting, led by Atlanta Hawks' very own Bob Rathbun, and Teen E Sports, which combines the best of both the real and virtual sports worlds.
Sports camps include the Atlanta Hawks Basketball Camp with Hawks' professional team of coaches leading focused practices and games. Partnering with Concorde Fire, MJCCA Camps offer a one-of-a-kind soccer camp experience, challenging campers both technically and tactically.
Some of the new active 2020 MJCCA Day Camps are American Ninja Warrior (for teens), Bring the Hype Dance Camp, Challenger Soccer Camp, Cheer and Dance Camp and Dancing with a Purpose. Campers can also opt for MJCCA Day Camps' Camp Isidore Alterman (CIA), where they can enjoy lake activities, archery, ropes course, zip-lining, outdoor cooking, swimming and fishing. To register, go to mjccadaycamps.org or call 678-812-4004.
Gwinnett Parks & Recreation works with local instructors and sports-based companies to offer a variety of camps where kids can learn new sports and enhance their skills. Sports camps include baseball/softball, basketball, soccer, flag football and tennis.
Adventure Camp, for ages 7 to 13, and Jr. Adventure Camp, for ages 5 and 6, feature general recreation activities with a different theme each week. For example, the June 1 to 5 camp theme is Earth, Wind & Fire which will allow campers to explore the elements, and July 20 to 24's Full Steam Ahead camp will explore renewable energy with STEAM activities. Campers should bring a lunch, snack and drink daily. Camp runs from 7:30 a.m. to 6 p.m. daily, and costs $126 per child per week of camp.
Register for Gwinnett Parks & Recreation sports camps and Adventure Camps at gwinnettcounty.com. Click on Departments, then Community Services, then Parks & Recreation, then Camps and, finally, Camp Registration. You'll find the full listing of all the available options with details.
The weekly themes at Lifetime Fitness summer camps span many interests—animation, dinosaurs, glitter and slime, emojis, escape rooms, space travelers and so much more. All the activities focus on healthy eating, physical activity, character development, community connections and STEAM. Call Lifetime Fitness in Peachtree Corners at 770-449-6060 for more information and to get signed up.
Full-day camps at Camp All-American are for kids aged 5 through 17 and feature Bible study, physical activity and a wide range of specialties. Camp runs for 10 weeks and is held at Perimeter Church in Johns Creek. Day camps for students in grades 1 to 6 are held at Dunwoody Baptist Church. Get more info and register at campallamerican.com.
Special Times with Specialized Camps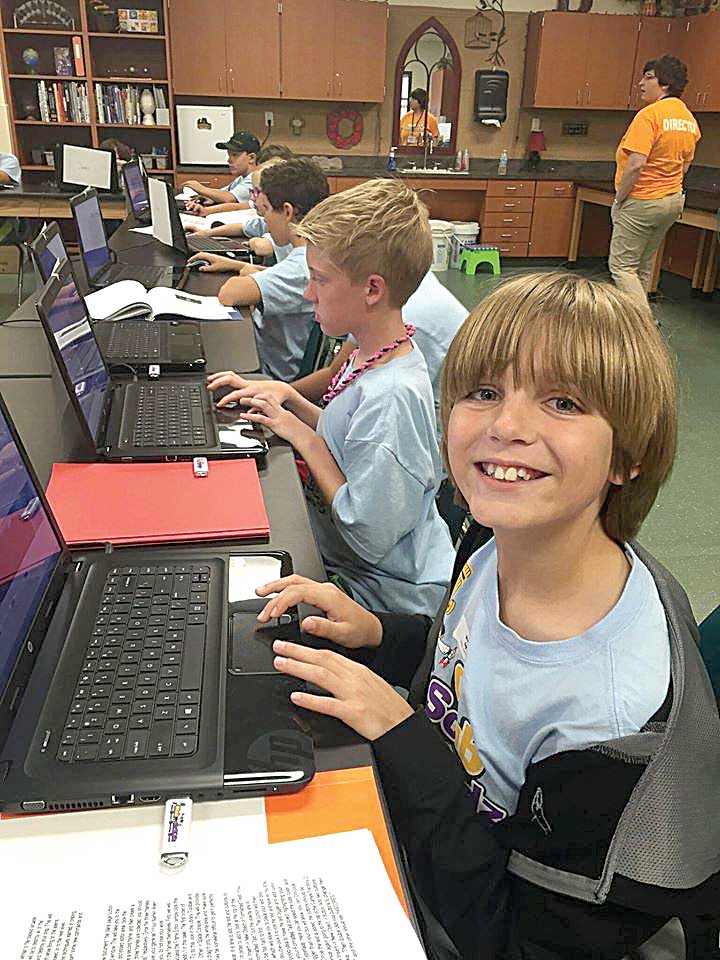 Each summer, Club SciKidz offers four themed camps for grades Pre-K to 5. Themes this year are By the Beautiful Sea, Cosmic Cookie Dough, Robot Rumble and Coding Kaleidoscope. The American Girl camp is open campers in grades 1 to 5.
Campers in grades 5 to 8 can choose from the Tech Scientific division. Concentrations include Veterinary Medicine, 3D Printing, Chemistry, Rocketry, Drones, Stop Motion Animation, Harry Potter, Minecraft with Java Programming and Advanced LEGO Robotics.
Each day, campers rotate through four classes that incorporate science, technology, art and an outdoor component. Pre-camp and post-camp hours are available. Club SciKidz camps are held at several locations near Peachtree Corners, including Duluth First United Methodist Church. Enroll and get details at ClubSciKidz.com.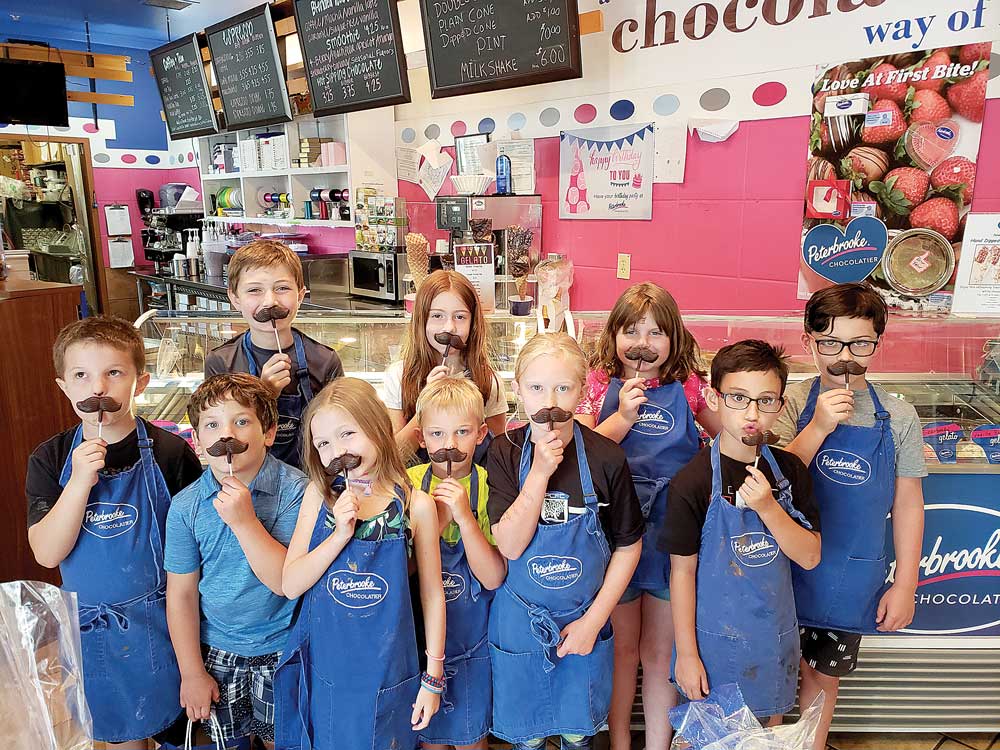 Does your child love chocolate? The answer is probably yes. Consider Chocolate Summer Day Camp at Peterbrooke Chocolatier at the Forum. Not only will campers learn all about the history of chocolate, they'll also get to be chocolatiers for the day. After dipping caramel apple, pretzels, Oreos, potato chips and graham crackers into Peterbrooke chocolate, the kids will package their creations to take home.
Camp is held every Tuesday, Wednesday and Thursday, May 31 through August 9. The daily session cost of $50 per child includes Jason's Deli Lunch and gelato for dessert, and of course, Peterbrooke Chocolate. Space is limited; call Peterbrooke Chocolatier at the Forum for details at 770-817-8118.
New this year is the Animal Ambassador Camp with Gwinnett Animal Welfare and Enforcement for children aged 7 to 14. Students can become a junior animal ambassador by learning all about pet care. The $80 per week cost includes animal interaction, arts and crafts, educational activities and special guests. Camp runs 12:30 p.m. to 4:30 p.m.; register at GwinnettAnimalWelfare.com.
At Autrey Mill Nature Preserve & Heritage Center in Johns Creek, kids are encouraged to reconnect with nature and history. Campers enjoy activities and learning opportunities while having time to explore and imagine. There are several options of full-day summer camps for campers 5 to 13 years old; half-day camps are available for 4-year-olds. Find schedules and more at autreymill.org. ■
Waste Management suspends pick-up of bulk, yard waste, and anything outside of the carts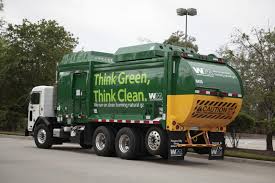 Due to reduced staffing levels, Waste Management will be limiting certain services so that they can focus their remaining staff on trash collection. These changes are effective Monday, March 30 and continue until further notice.
Drivers will not be able to get out of their trucks to collect items sitting outside the trash or recycling carts. Only what is in the carts will be collected.
Yard waste services and bulk item pickup is temporarily suspended. These items will not be collected. (Yard waste fees will be credited back to your account by Waste Management for as many weeks as the service is suspended.)
As always, please place your carts at the curb and away from your mailbox to make it easy for the robot arm to reach them. If your mailbox is on the right side of your driveway, put the carts on the left side (and vice versa).

Above source: Councilman Eric Christ
Waste Management Notice:
Waste Management has significantly reduced its field work force in response to the COVID-19 pandemic. Consequently, effective Monday March 30, Waste Management will be suspending pick-up of bulk, yard waste, and anything outside of the carts until further notice. Pick up of solid waste and recycling carts will continue as normal. Thank you for your patience and understanding
Q & A on Stay-at-Home Order from the Mayor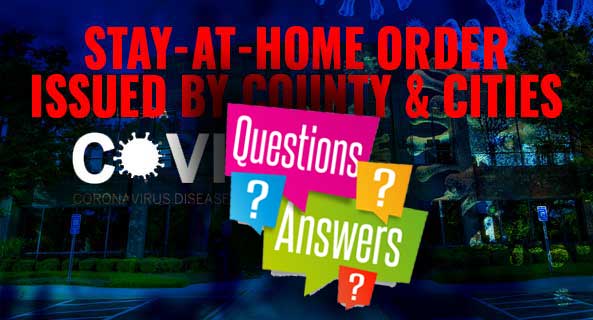 The Emergency Order becomes effective March 28
On March 17 there were 7 cases of COVID-19 in Gwinnett County. Ten days later there were 78. The very next morning there were 83. More compelling, there is a 6 to 7-day delay in getting test results, plus testing is limited to only first responders, medical personnel, and sick people. I think you get the point. As a result, when the County asked all the Cities to join them in a stay at home order, our Council was unanimous in support.
This decision was not made impulsively or without due regard for the impact on our business community. You should know by now how business-friendly we are. Rather we chose to find that balance between your health and your paycheck that we thought was in everyone's best interest. We will do what we can for our businesses separately. For now, our health is paramount.
What is a stay at home order? Below you'll find a basic, simplified Q&A that walks you through what it means. Please note, this list is intended as a living document. We expect lots of questions and clarifications, so do not hesitate to contact us at info@peachtreecornersga.gov, or mmason@peachtreecornersga.gov with your questions. We'll update the Q&A as things change.
Most importantly, take this seriously. STAY HOME. We'll be back to concerts on the Town Green before you know it.
Stay-at-Home Q&A
Q: Does this mean I must stay inside my home/apartment all the time?
A: No, the Emergency Order directs everyone to stay in their place of residence unless they leave their homes for an essential activity.
Q: What are essential activities?
A: Essential activities include:
· Grocery shopping (including restaurant takeout), picking up medical supplies or medication, visiting a health care professional or to obtain supplies needed to work from home, or to go to your place of work, only if it's an essential business (which provides an essential activity).
· Outdoor activities such as walking, hiking, running, bicycling, and other physical activities, as long as you comply with the social distancing requirements (remain at least 6 feet apart from those other than your immediate family).
· You may also leave to care for a family member or pet in another household.
Q: What is an essential business?
A: Essential businesses include:
· Medical facilities, grocery stores, certified farmers' markets, farm and produce stands, supermarkets, food banks, convenience stores, and other establishments engaged in the retail sale of canned food, dry goods, fresh fruits and vegetables, veterinary clinics, pet supply, fresh meats, fish and poultry and any other household consumer projects such as cleaning and personal care products.
· Restaurants that offer food only through delivery, takeout, or drive-thru.
· Establishments that sell alcoholic beverages can sell unopened bottles of liquor or wine, or new sealed growlers, curbside to takeout customers only.
· Businesses and other organizations that provide food, shelter and social services and other necessities of life for economically disadvantaged or otherwise needy individuals.
· Banks and related financial institutions.
· Hardware stores
· Plumbers, electricians, exterminators, lawn service, cleaning services, and other service providers necessary to maintaining safety, sanitation and the essential operation of residences
· Mailing and shipping services including post office boxes
· Laundromats, dry cleaners, and laundry service providers
· Businesses that supply products needed for people to work from home
· Businesses that deliver groceries, food, goods, or services directly to residences,
· Airlines, taxis, and other private transportation services providing transportation for essential activities
· Home-based care for seniors, adults, or children
Q: What is essential travel?
A: Any travel related to an essential activity, essential business or essential government functions. All other travel is restricted.
Q: Can businesses stay open as long as they comply with the 6-foot social distancing rule?
A: No, only essential businesses providing essential services may remain open.
Q: Can my children play with my neighbor's children?
A: Only if they maintain the social distancing requirement of 6 feet.
Q: Can I socialize with my neighbors outdoors as long as we remain 6 feet apart?
A: Yes, but remember, this Local Emergency Order is necessary to protect the health and well-being of all who live and work in our city. This is temporary, we will get through this tough period, there will be plenty of opportunities to socialize if we all work together.
Q: Is the Town Green open? Can I take my family there?
A: Yes, the Town Green is open, however, the playground and restrooms will remain closed during the pandemic. Please remember to maintain the 6-foot social distance requirement.
Q: How long will this Emergency Order be in place?
A: This Emergency Order became effective at 12:01 a.m. on March 28, 2020 and will continue to be in effect until 11:59 p.m. on April 12, 2020. It may be extended, rescinded, superseded, or amended by the Mayor and City Council.
Q: The Department of Public Health has ordered that certain higher-risk population remain quarantined or shelter in place for 14 days. Who are considered at higher risk?
A: Individuals 60 and older and those who are medically fragile such as those who are undergoing cancer treatments, have heart and lung conditions, asthma, and other serious health conditions that put them at risk if exposed to the coronavirus.
Q: Is it OK to attend drive-in church services?
A: While we understand the desire of local churches to gather in worship, we encourage our churches to abide by local limits on social gatherings. Many of the large COVID-19 outbreaks occurring across our nation are directly linked to places of worship and similar social gatherings. The existing state of emergency prohibits gatherings of 10 or more people, which includes weddings, funerals, and church services. This would include a drive-in church scenario.
Q: Does this Emergency Order include a curfew?
A: No, this emergency order does not include a curfew.
Q: What is the best source for finding ways to protect me and my family during the pandemic?
A: Every day the Georgia Department of Health Services (DPH), the Centers for Disease Control and Prevention (CDC) and the Gwinnett County Health Department issue updated guidelines and information related to the coronavirus (COVID-19).
These sources are the best place to get the facts and get your questions answered. The city urges all citizens to visit these websites on a regular basis. These are the health experts who have the expertise to provide the guidance you need to keep you and your family safe.
If you want regular updates delivered to you via email, the CDC offers a subscription to an e-newsletter that provides important COVID-19 updates. To subscribe visit the CDC website and select the link labeled "Sign up for emails from CDC" located near the bottom right side of the page or use this link: https://tools.cdc.gov/campaignproxyservice/subscriptions.aspx?topic_id=USCDC_2067
Q: Is there a phone number that I can call if I have questions about the coronavirus?
A: For health questions, please keep these important telephone numbers handy:
• Georgia Department of Public Health: 404-657-2700 (information); 24/7 Public Health Emergency Line: 1-866-782-4584)
• Centers for Disease Control (CDC) 1-800-232-4636 • Gwinnett County Health Department: 770-339-4260
• The State of Georgia has a new COVID-19 hotline: 1-844-442-2681
Simpson Staff Parade [Photos]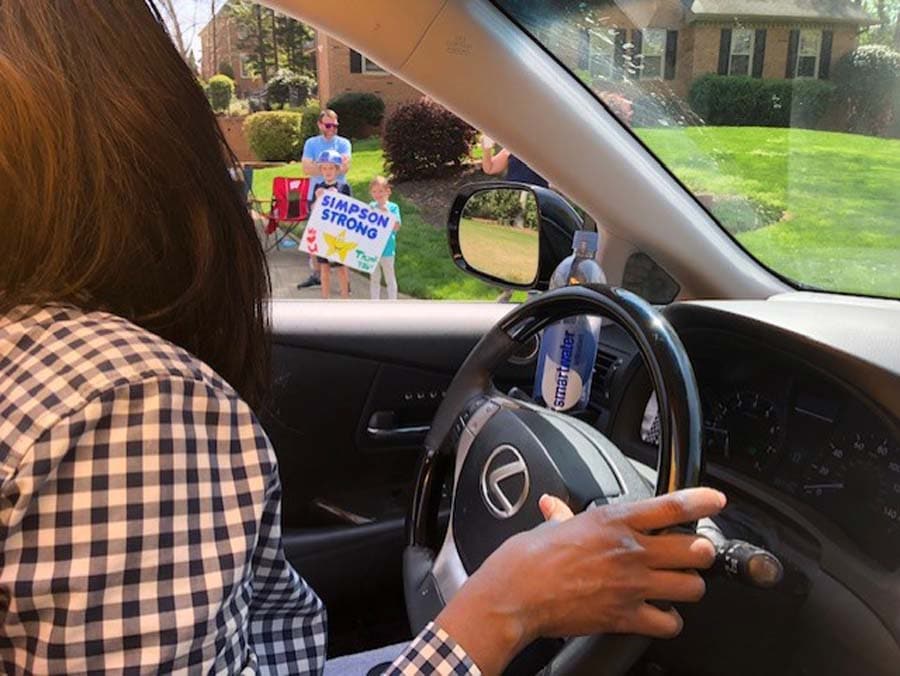 In case you missed it we're sharing pictures from Simpson Elementary School's Staff Parade from Friday, March 27th.
According to Principal Taffeta Connery:
There are not enough words to express how much the Simpson Staff Parade meant to our community today! Your generosity of time, warm caring signs, smiling faces and heart felt waves meant the word to our families. We had approximately 70 staff and family members in attendance (even fur babies).
Community members who did not even have children in the neighborhood commented, "This act of kindness has MOVED me to tears, very INSPIRATIONAL to see!"
A student stated, "This was the best part of my week!"
Parents said, "We needed this! Are kids miss seeing their teachers."
A TREMENDOUS "THANK YOU" goes out to Ms. Kathryn Arnold! She approached me with this idea only 3 days ago and all I had to do is say, "yes!" Thank you Kathryn for planning this special day for us and I THANK everyone who participated by making our Simpson Staff Parade so incredibly successful!!!
The smiles you placed on your students faces today, "priceless!" 🙂
With the deepest of gratitude, Taffeta #NorossStrong#gcps2020