Summer Camp, Where Every Day is an Adventure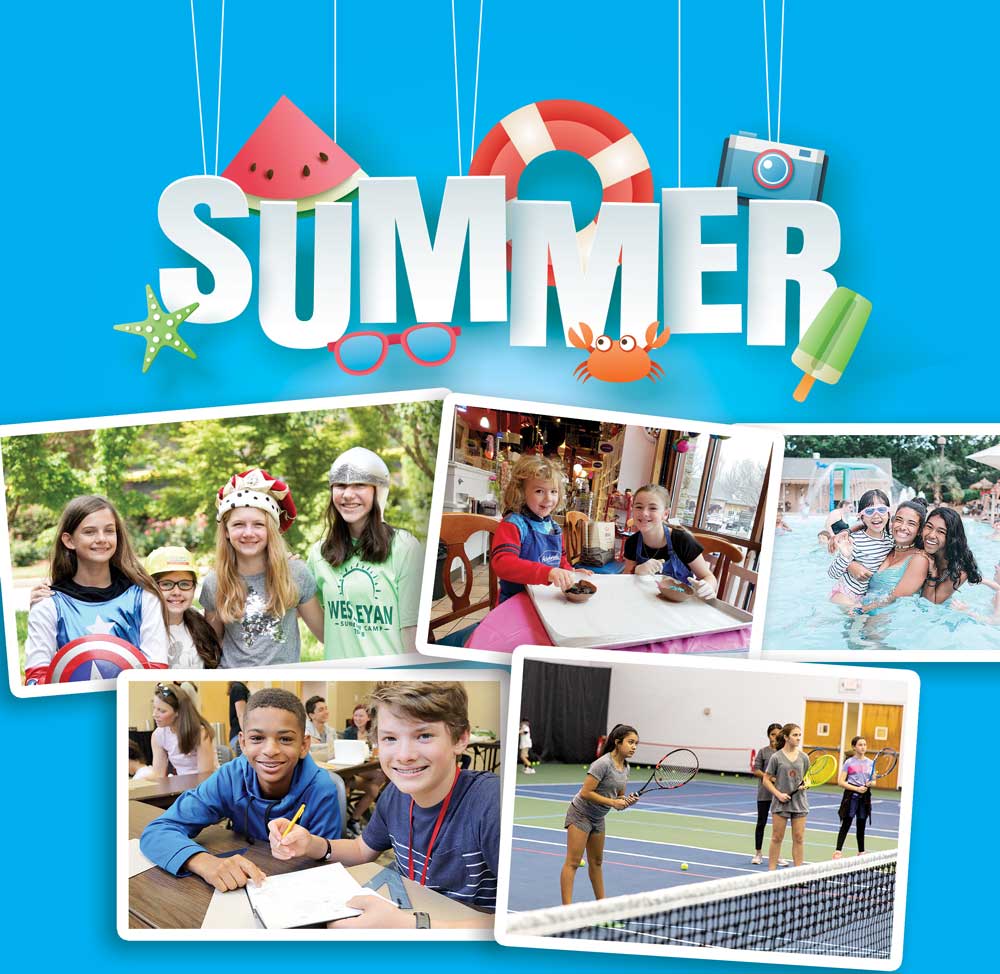 There's no reason for students to get bored during summer break. With all the camp opportunities in the Peachtree Corners area, there's bound to be something that will spark their interest and keep them active. Sure, they'll have fun, and they may even learn something new.
Don't wait to get them signed up, though. Space fills up quickly, so it's best to get registered as soon as you're able.
Schools Stay Open for Summer Fun
Even though school sessions are suspended for summer, that doesn't mean the campuses close down. Many open their doors for summer camps.
Greater Atlanta Christian (GAC) offers a variety of summer camps. There are two separate full-day camps for lower school and middle school children that include activities and field trips. In addition, GAC has camps that feature a full range of sports, fitness and specialties.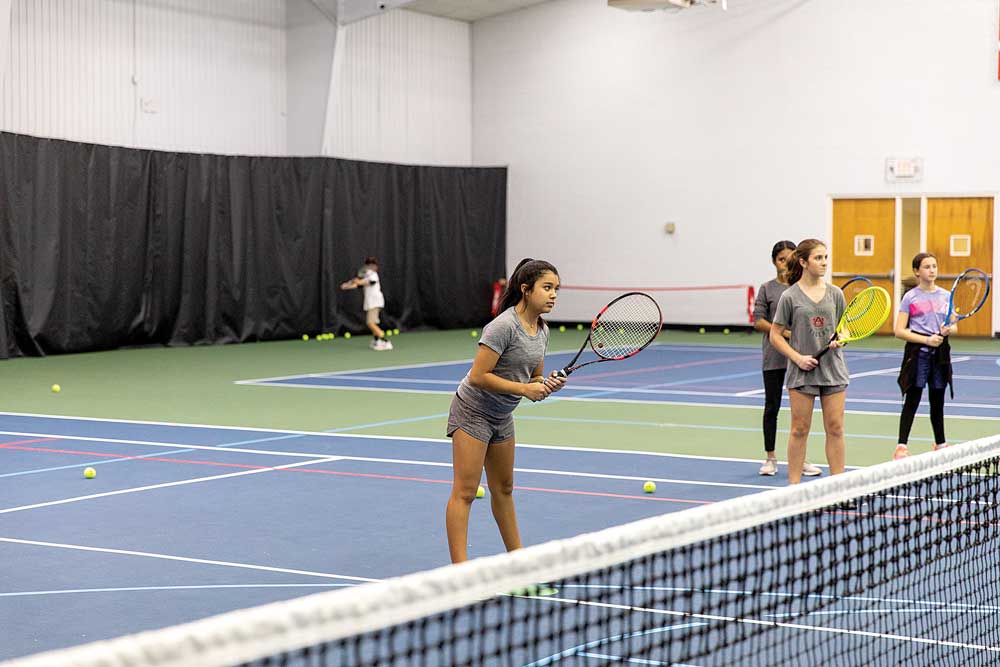 Campers can choose from baseball, flag football, cheerleading, swimming, golf and tennis. GAC is the only K-12 school in Georgia with an indoor tennis facility. It's state-of-the-art, air conditioned and winner of the 2019 USTA Outstanding Facilities Award. GAC's tennis pro also received an award: Tennis Director of The Year, State of Georgia 2019.
All kids are welcome at GAC summer camps; they don't have to be GAC students to attend. Visit greateratlantachristian.org/summer-camp for details and to register.
The Summer Adventure Club at the Primrose School of Peachtree Corners is designed for ages 5 to 12. It allows children to become artists, explorers and scientists as they're challenged by experiments and other themed activities. Register and get more info by calling the school at 770-409-8732 or visiting their website, PrimrosePeachtreeCorners.com.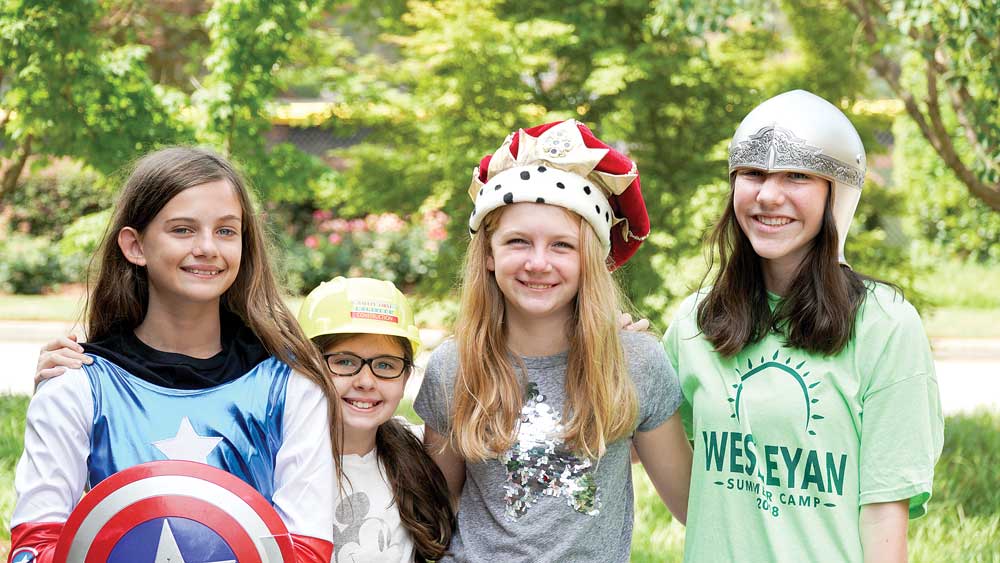 For children aged 4 to 14, Wesleyan School's summer camps run half or full day. The camps cover everything from athletics and arts to STEM and study skills. Camp topics include Adulting 101 and Intro to Babysitting, as well as architecture, cooking and baking, coding and Lego robotics, creative writing, theatre and improv, sewing, movie making and forensic science.
The sports camps include baseball, basketball, football, soccer, lacrosse, tennis and volleyball. Lunch and a snack are included in full-day camps; before and after care is also available. Campers do not need to attend Wesleyan to participate in camp. Learn more at wesleyanschool.org/summercamps.
It's worth the trip to Athens, Ga. for your child to attend camp at UGA Summer Academy. Not only do students stay academically engaged while school is out, they can explore their own interests and passions.
UGA hosts several academic camps for ages 11 to 17. A sampling of the available specialties includes animation, film, mini-medical school and game design. Registration opens Feb. 5, 2020, and financial aid is available for students based on need. Visit georgiacenter.uga.edu/youth or call 1-706-542-3537 for the full list of programs and to register.
Other Spots to Enjoy Camps
Peachtree Corners Baptist Church offers several sports camps through their recreation ministry. But there's much more, like a Beach Camp, for students who have completed grades 6 to 12, from May 31 to June 5, or Lifeway's "Concrete and Cranes" Vacation Bible School running June 8 to 12, 8:45 a.m. to 12 p.m., for children who have completed Kindergarten through grade 5.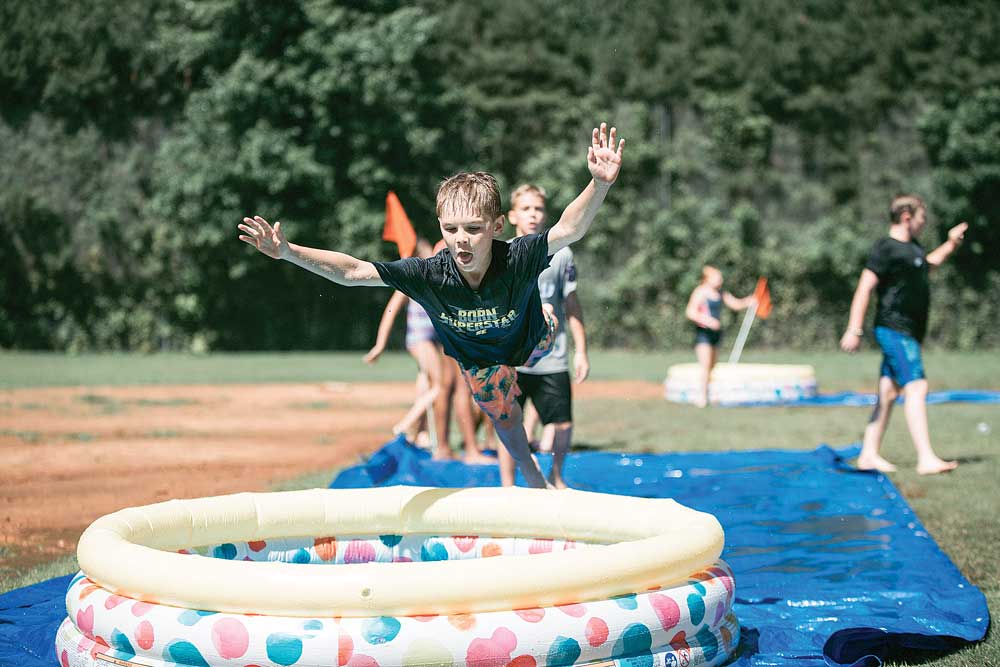 Centri-Kid Camp, July 6 to 10, will be offered at Shocco Springs Retreat Center in Talladega, Ala., for kids who have completed grades 3 to those in grade 5. Take advantage of early bird pricing through Feb. 28 for Peachtree Corners Baptist Church's Summer Daze camp for children aged 2½ to those who have completed grade 3; it runs 9 a.m.-1 p.m. on Tuesdays and Thursdays, from June 23 to July 23. Register and get additional info at pcbchurch.org.
At Robert D. Fowler Family YMCA, there are so many camp opportunities that choosing can be a challenge. Sports lovers can pick from gymnastics, cheerleading, soccer, baseball, basketball, flag football, volleyball and more. There's also swim and skate camp.
Junior Ranger Camp, a traditional camp with full and half-day options for ages 5 to 12, takes students on nature walks, canoeing and swimming in the Chattahoochee River National Recreation Area, park of the National Park Service.
That's not all. There's also half-day preschool camp for ages 4 to 6, full-day teen camps for ages 13 to 15 that prepare them for leadership, and specialty camps including STEM, film and creative arts. To find out more and register, go to ymcaatlanta.org, click on Summer Camp and choose the Robert D. Fowler location.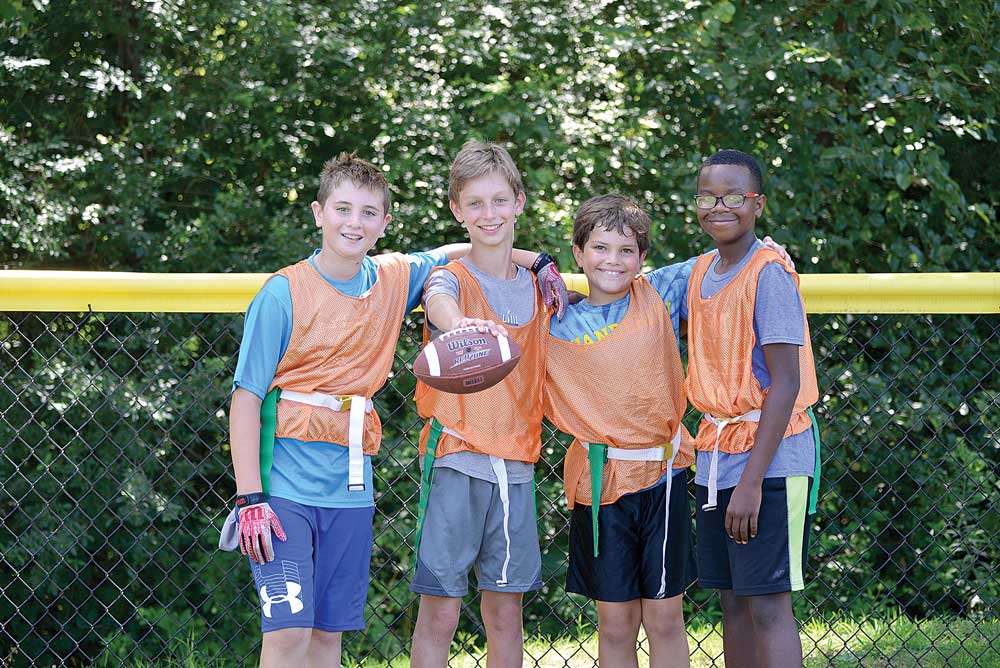 Marcus Jewish Community Center of Atlanta hosts their MJCCA Summer Day Camps for Pre-K to grade 10 students from May 26 to August 14 in three locations: Dunwoody, Intown and East Cobb. Some of the unique camps available are Sports Broadcasting, led by Atlanta Hawks' very own Bob Rathbun, and Teen E Sports, which combines the best of both the real and virtual sports worlds.
Sports camps include the Atlanta Hawks Basketball Camp with Hawks' professional team of coaches leading focused practices and games. Partnering with Concorde Fire, MJCCA Camps offer a one-of-a-kind soccer camp experience, challenging campers both technically and tactically.
Some of the new active 2020 MJCCA Day Camps are American Ninja Warrior (for teens), Bring the Hype Dance Camp, Challenger Soccer Camp, Cheer and Dance Camp and Dancing with a Purpose. Campers can also opt for MJCCA Day Camps' Camp Isidore Alterman (CIA), where they can enjoy lake activities, archery, ropes course, zip-lining, outdoor cooking, swimming and fishing. To register, go to mjccadaycamps.org or call 678-812-4004.
Gwinnett Parks & Recreation works with local instructors and sports-based companies to offer a variety of camps where kids can learn new sports and enhance their skills. Sports camps include baseball/softball, basketball, soccer, flag football and tennis.
Adventure Camp, for ages 7 to 13, and Jr. Adventure Camp, for ages 5 and 6, feature general recreation activities with a different theme each week. For example, the June 1 to 5 camp theme is Earth, Wind & Fire which will allow campers to explore the elements, and July 20 to 24's Full Steam Ahead camp will explore renewable energy with STEAM activities. Campers should bring a lunch, snack and drink daily. Camp runs from 7:30 a.m. to 6 p.m. daily, and costs $126 per child per week of camp.
Register for Gwinnett Parks & Recreation sports camps and Adventure Camps at gwinnettcounty.com. Click on Departments, then Community Services, then Parks & Recreation, then Camps and, finally, Camp Registration. You'll find the full listing of all the available options with details.
The weekly themes at Lifetime Fitness summer camps span many interests—animation, dinosaurs, glitter and slime, emojis, escape rooms, space travelers and so much more. All the activities focus on healthy eating, physical activity, character development, community connections and STEAM. Call Lifetime Fitness in Peachtree Corners at 770-449-6060 for more information and to get signed up.
Full-day camps at Camp All-American are for kids aged 5 through 17 and feature Bible study, physical activity and a wide range of specialties. Camp runs for 10 weeks and is held at Perimeter Church in Johns Creek. Day camps for students in grades 1 to 6 are held at Dunwoody Baptist Church. Get more info and register at campallamerican.com.
Special Times with Specialized Camps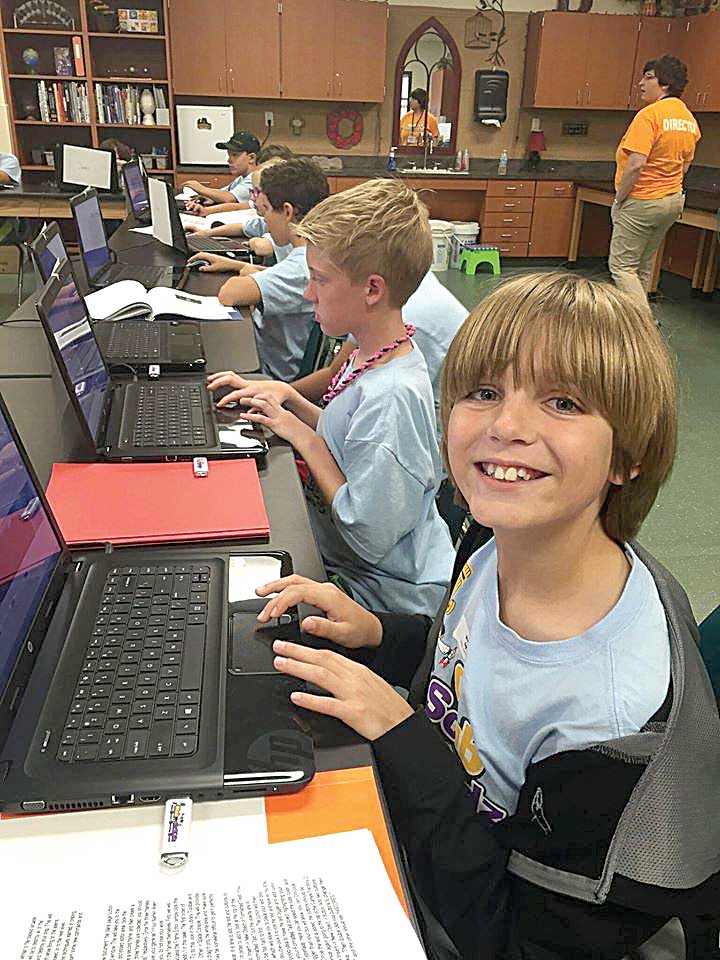 Each summer, Club SciKidz offers four themed camps for grades Pre-K to 5. Themes this year are By the Beautiful Sea, Cosmic Cookie Dough, Robot Rumble and Coding Kaleidoscope. The American Girl camp is open campers in grades 1 to 5.
Campers in grades 5 to 8 can choose from the Tech Scientific division. Concentrations include Veterinary Medicine, 3D Printing, Chemistry, Rocketry, Drones, Stop Motion Animation, Harry Potter, Minecraft with Java Programming and Advanced LEGO Robotics.
Each day, campers rotate through four classes that incorporate science, technology, art and an outdoor component. Pre-camp and post-camp hours are available. Club SciKidz camps are held at several locations near Peachtree Corners, including Duluth First United Methodist Church. Enroll and get details at ClubSciKidz.com.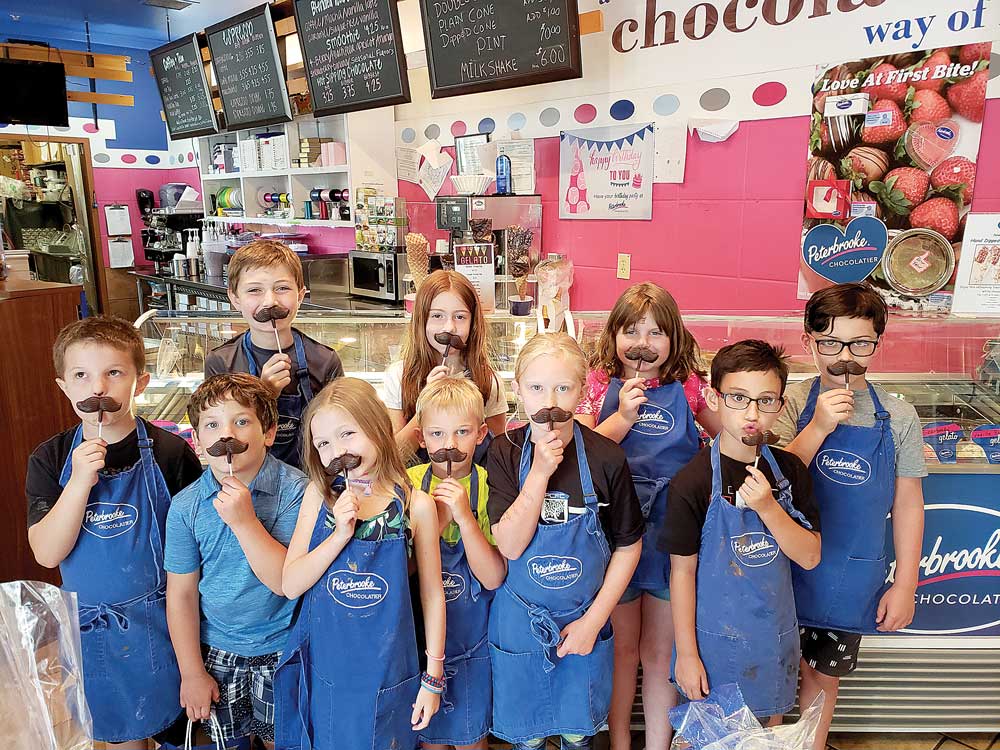 Does your child love chocolate? The answer is probably yes. Consider Chocolate Summer Day Camp at Peterbrooke Chocolatier at the Forum. Not only will campers learn all about the history of chocolate, they'll also get to be chocolatiers for the day. After dipping caramel apple, pretzels, Oreos, potato chips and graham crackers into Peterbrooke chocolate, the kids will package their creations to take home.
Camp is held every Tuesday, Wednesday and Thursday, May 31 through August 9. The daily session cost of $50 per child includes Jason's Deli Lunch and gelato for dessert, and of course, Peterbrooke Chocolate. Space is limited; call Peterbrooke Chocolatier at the Forum for details at 770-817-8118.
New this year is the Animal Ambassador Camp with Gwinnett Animal Welfare and Enforcement for children aged 7 to 14. Students can become a junior animal ambassador by learning all about pet care. The $80 per week cost includes animal interaction, arts and crafts, educational activities and special guests. Camp runs 12:30 p.m. to 4:30 p.m.; register at GwinnettAnimalWelfare.com.
At Autrey Mill Nature Preserve & Heritage Center in Johns Creek, kids are encouraged to reconnect with nature and history. Campers enjoy activities and learning opportunities while having time to explore and imagine. There are several options of full-day summer camps for campers 5 to 13 years old; half-day camps are available for 4-year-olds. Find schedules and more at autreymill.org. ■

What's Happening at Pinckneyville Community Center this Month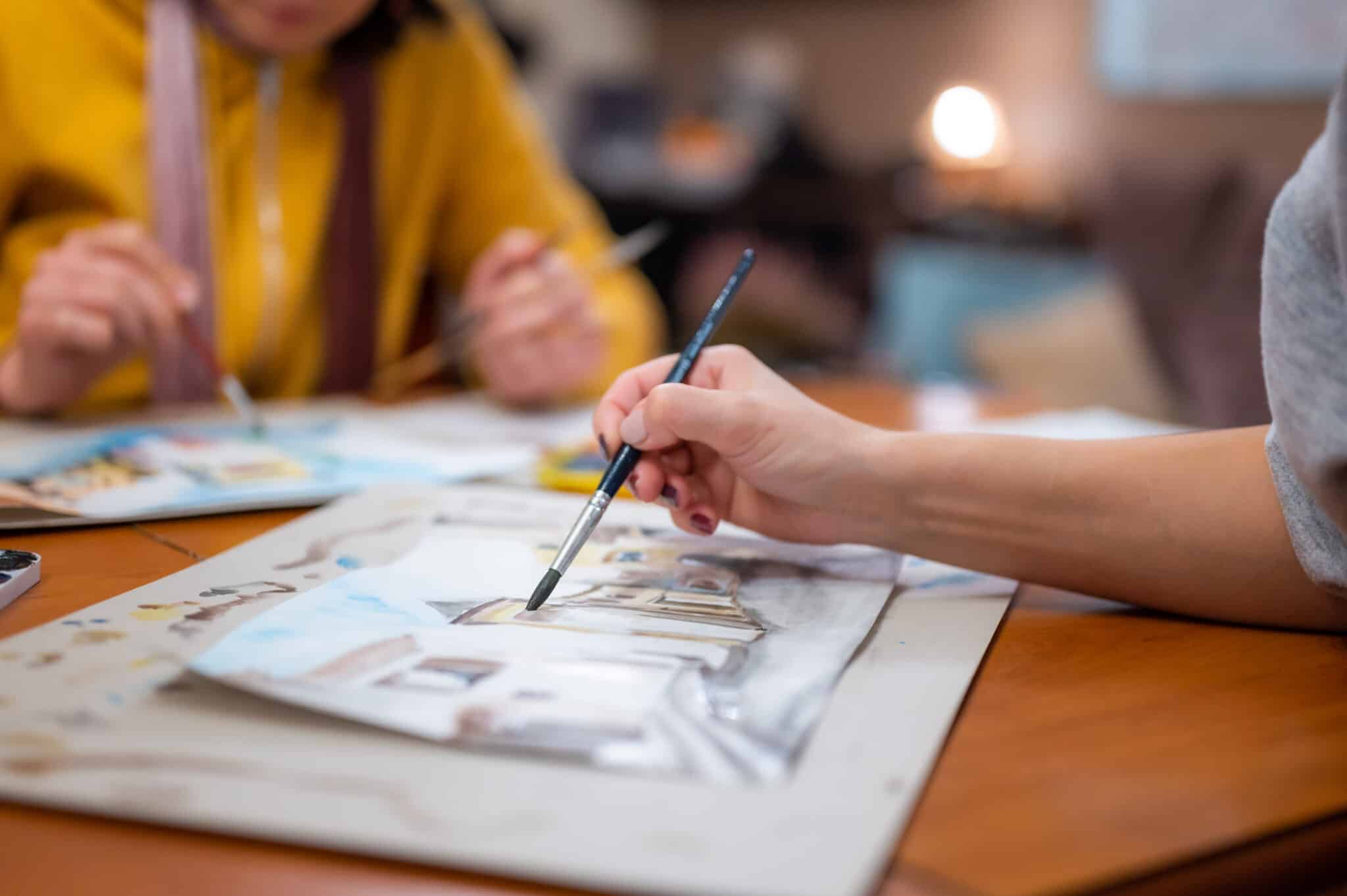 NEW! Gwinnett "En Plein Air" Park Art Challenge: We're calling Gwinnett artists 16 and older to participate in an artwork challenge! Paint an outdoor scene at one or more of the parks selected for a chance to win a cash prize. Saturday, August 5 to Saturday, November 11. Submission deadline is November 17. Please call 678-277-0920 for more information!
OFFERINGS
Adventure Days Out: We've got your school's out childcare covered. Children will have an amazing experience trying new games, exploring new skills, making new friends and most of all, having fun! 7:30 a.m. – 6:00 p.m. Ages 5-12. $30 per day.
NEW! Beginner Karate: This course consists of traditional martial arts self-defense to help students develop strength, knowledge and discipline. Our classes are safe, fun and exciting! Saturdays, October 7 – 28. 1:15 p.m. – 2:15 p.m. Ages 5/up. $88.
NEW! Basic Drawing: Students will learn the basics of line, shape, value, texture, and perspective to create finished drawings in pencil and charcoal. Students will draw subject matter provided by the instructor. Call 678-277-0920 for dates and times. Ages 18/up. $201.
NEW! Understanding Watercolor: Taught by an award-winning watercolorist, this course emphasizes techniques in watercolor. Various subject matter from still life, landscape, animals to portraits will be rendered. All levels welcome. Call 678-277-0920 for dates and times. Ages 18/up. $201.
Get Into Watercolor: Learn the basics of watercolor from a seasoned instructor! This class is designed for beginners as well as the more experienced. Master the methods of watercolor to paint basic and complex shapes; development of depth through values, perspective, color and the composition of overall painting. Students will furnish their own materials (supply list will be provided). Saturdays, October 7 – November 11. 10:00 a.m. – 12:30 p.m. Ages 16/up. $141.
Ballet–Preschool: Creative dances and imagination will help instill a love for dancing, as your toddler learns the basics of ballet in a positive and fun environment! Preschool ballet will need pink leather ballet shoes and pink footed tights, pink leotards and a pink skirt. Saturdays September 9 – 30. 10:00 a.m. – 10:45 a.m. Ages 4–5. $37.
Ballet–Beg: Expand your child's ballet abilities in this beginner class. Students will focus on developing ballet techniques and posturing. Beginner ballet will need pink leather ballet shoes and pink footed tights, pink leotards and a pink skirt. Saturdays, September 9 – 30. 12:15 p.m. – 1:00 p.m. Ages 6–9. $37.
Ballet–Int: Expand your child's ballet abilities in this beginner class. Students will focus on developing ballet techniques and posturing. Beginner ballet will need pink leather ballet shoes and pink footed tights, pink leotards and a pink skirt. Saturdays, September 9 – 30. 9:15 a.m. – 10:00 a.m. Ages 7–10. $37.
Ballet–Int: Students will reinforce their ballet techniques, physical strength, flexibility, and musicality in this intermediate level class. Dancers need pink leather ballet shoes, pink footed tights, black leotard and a black skirt. Saturdays, September 9 – 30. 11:30 a.m. – 12:15 p.m. Ages 11–16. $37.
Ballet–Adv/Pointe: This class is designed for dancers 15 or older, aimed at strengthening ballet technique, flexibility, and performance levels. More demanding and complex movements will help your student master the art of ballet. Dancers need pink leather ballet shoes, pink footed tights, black leotard and a black skirt. Saturdays, September 9 – 30. 10:45 a.m. – 11:30 a.m. Ages 15/up. $37.
NEW! Hip Hop/Jazz: Tone your body and get your heart pumping to the beats of your favorite music! Students will learn fun, innovative, and unique dance routines that will strengthen their dance skills. Each class consists of stretching, exercise, cool downs and dance choreography. Drop in any class for only $15. Wednesdays, September 13 – November 1. 6:10 p.m. – 7:00 p.m. Ages 8-12 $81.
NEW! SWEAT: This class incorporates all aspects of fitness: cardio, resistance, flexibility and core training structured in segments that focus on upper, middle and lower body exercises. This class will improve endurance, strength, muscle, tone and definition for all fitness levels. Wednesdays, September 13 – November 1. 7:10 p.m. – 7:50 p.m. Ages 18/up. $81.
NEW! 3D Printing Workshops: Unlock your child's creativity and introduce them to the exciting world of 3D modeling and printing! Our class teaches the basics of 3D design using industry-standard software, Blender and bringing designs to life through 3D printing. Participants will gain valuable skills such as problem solving, spatial reasoning, creativity and attention to detail while having fun creating their own unique 3D printed creation. A laptop and mouse are needed for this class. Required: A $10 material fee is due at the start of the class paid directly to the instructor Optional: $10/session for laptop rental fee. Please reserve ahead. Highly recommended to bring your own laptop and mouse.
3D Printing Experience: Saturdays in August, 2 p.m. – 3 p.m., Ages 6 – 18, $36
Design Thinking in 3D Printing: Saturdays, August 5 – 19, 1 p.m. – 2 p.m. Ages 6 – 18, $100
POTTERY STUDIO
NEW! Session begins September 11, registration opens August 30.
Wheel: This class is perfect for beginner pottery students who want to learn the basics of working with a pottery wheel. $22 per bag of clay required. Mondays, 6:30 p.m. – 9:30 p.m. Ages 16/up. $128.
Wheel Adv: Advanced pottery wheel lessons that build on the beginner class so you can hone your skills and perfect your craft. $22 per bag of clay required. Tuesdays, 6:30 p.m. – 9:30 p.m. Ages 16/up. $128.
Wheel/Handbuilding – Beginner: This class is for true beginners interested in pottery, both wheel and handbuilding will be explored. Try it out and explore a new art form! $22 per bag of clay required. Tuesdays, 10:30 a.m. – 1:30 p.m. Ages 16/up. $128.
Wheel/Handbuilding – Adv: This course incorporates working with a pottery wheel and hand building with clay for more experienced students. $22 per bag of clay required. Wednesdays, 10:30 a.m. – 1:30 p.m. Ages 16/up. $128.
Handbuilding: No wheel necessary in this course, learn how to work and create with your hands using clay and tools. $22 per bag of clay required. Thursdays, 6:30 p.m. – 9:30 p.m. Ages 16/up. $128.
Independent Study: Open studio session for individual pottery artists. Must complete Pottery Studio orientation prior to first visit if you are a new patron. Monday – Saturday. Ages 16/up. $100.
Independent Study ADD ON: Open studio session for individual pottery artists. Must be registered for current pottery class. Monday – Saturday. Ages16/up. $30.
*Out of county resident fees applied at time of registration*
FREE ACTIVITIES
Atlanta Gourd Patch: Create art on gourd canvases. Meeting the second Saturday of each month, 10:00 a.m. – 2:00 p.m. To register contact Kay Rozea at 470-316-8185 or kmr01@aol.com.
Atlanta Hobby Robotics Club: Come and share your robotics ideas. All ages are welcome. Meeting on the third Saturday of each month, 10:00 a.m. – 12:00 p.m. To register contact Walter Burleson at 404-932-8108 or wlenbl@gmail.com.
Senior Bridge Club: A trick-taking card game using a standard 52-card deck. In its basic format, it is played by four players in two competing partnerships. 50/up. Thursdays, 9:00 a.m. – 2:00 p.m. To register contact Mary Fender at 678-357-6709 or maryrfender@yahoo.com.
Bridge- Act II: Fourth Monday of each month from 10:00 a.m. – 2:30 p.m. For more information contact JoAnne Leisen at 571-330-4730.
Guitars for Vets: Helping Veterans cope with PTSD through music. Participants get 10 weeks of one–on–one lessons. When finished with lessons participants will receive a free guitar! Mondays, 12:00 p.m. – 3:00 p.m. To register contact Cliff Meinhardt at 404-234-8040. Visit guitars4vets.org for more information.
Gwinnett Chess Club: Chess for all ages. All experiences are welcomed. Every other Saturday, 9:30 a.m. – 12:00 p.m. To register contact Tom Emch at 770-605-0429 or ibemch@charter.net.
Last Tuesday Book Club: Join in on all the reading fun! Meets the last Tuesday of each month.

Robert D. Fowler Family YMCA Plans 'Welcoming Week' and More Exciting Events This Fall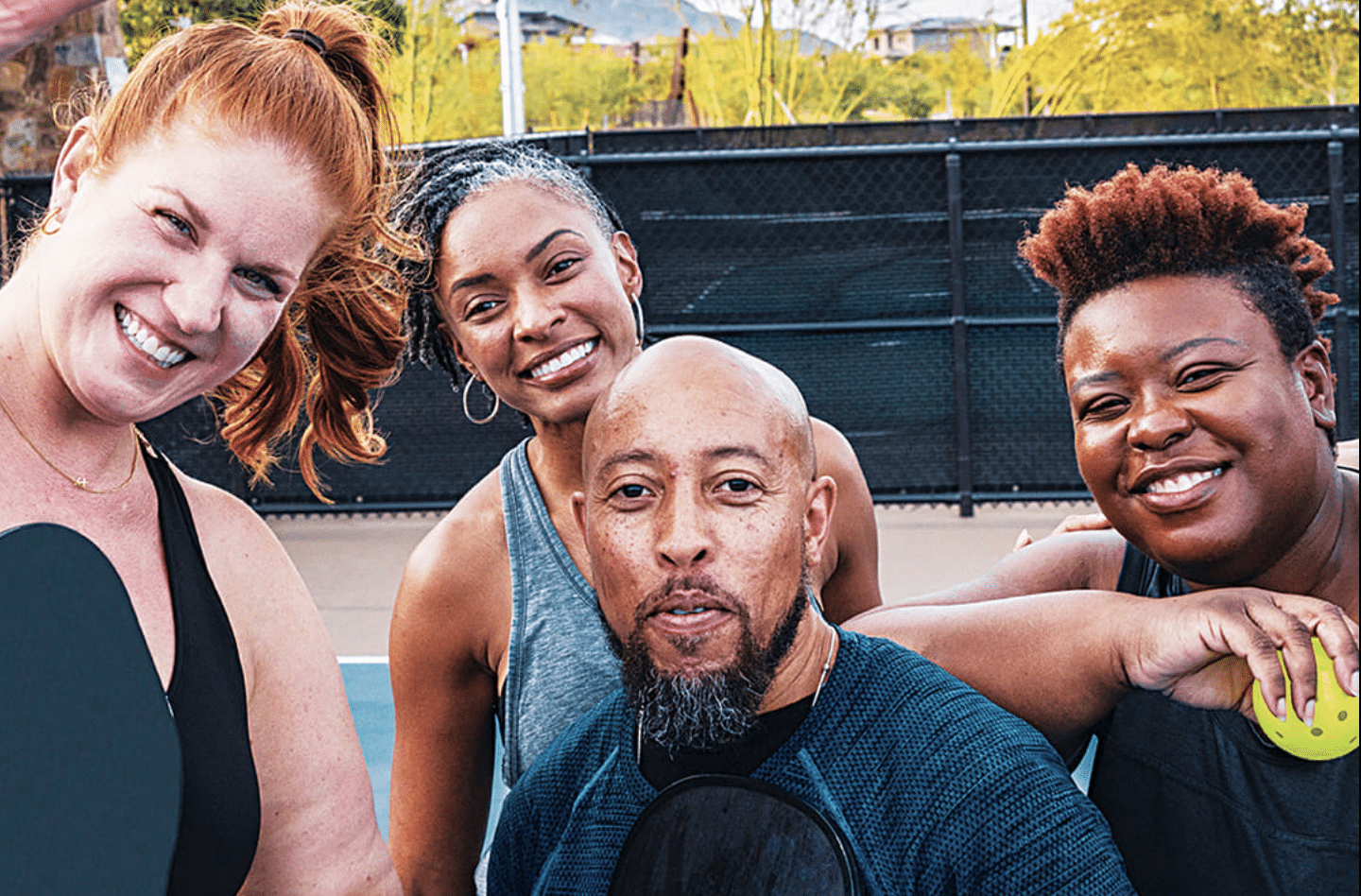 Welcoming Week: Reserve your FREE one-time guest pass during the week of September 8 – 17 and enjoy everything the Robert D. Fowler Family YMCA has to offer. Welcoming Week provides an opportunity for Peachtree Corners neighbors, whether they are immigrants or U.S.-born residents, to connect and strengthen community bonds. From swim class and water safety to day camps, group workouts and community well-being initiatives, the Rober D. Fowler Family YMCA has something for the whole family.
Guest passes do not include access to outdoor pools or basketball facilities in the gymnasium. Click here for you free guest pass.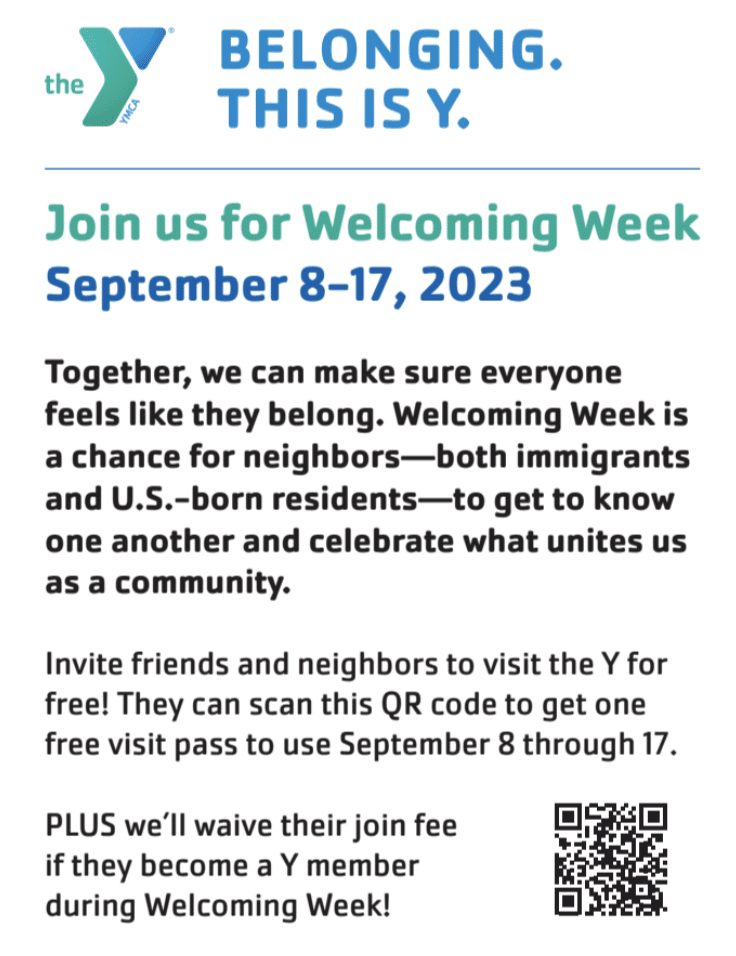 Lifelong Learners: Healthy living doesn't always mean physical activity. Creative thinking, exploring interests, and learning new things are as important as diet and exercise. That is the philosophy behind Lifelong Learners. For ages 50 and up, Lifelong Learners offers seniors the chance to come together and enjoy guest speakers, local field trips and spirited cultural discussions. The group meets every other Friday at 12:15 p.m. in the Senior Center. For more information, email Rob Wilson at robertw@ymcaatlanta.com.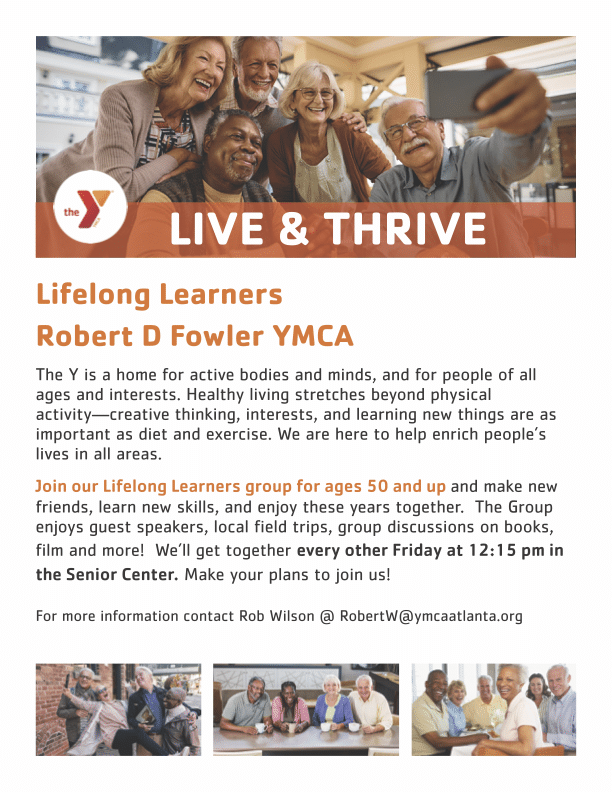 Grief and Loss Support Group: Grief and loss are two of the most difficult emotions to face in life, but you don't have to face them alone. Every Monday at 11 a.m. in the Senior Meeting Room, the Robert D. Fowler Family YMCA provides a safe and caring environment for participants to come together and begin to understand the grief process. For more information, connect with Ellie Garrett at ejgarrett@gmail.com.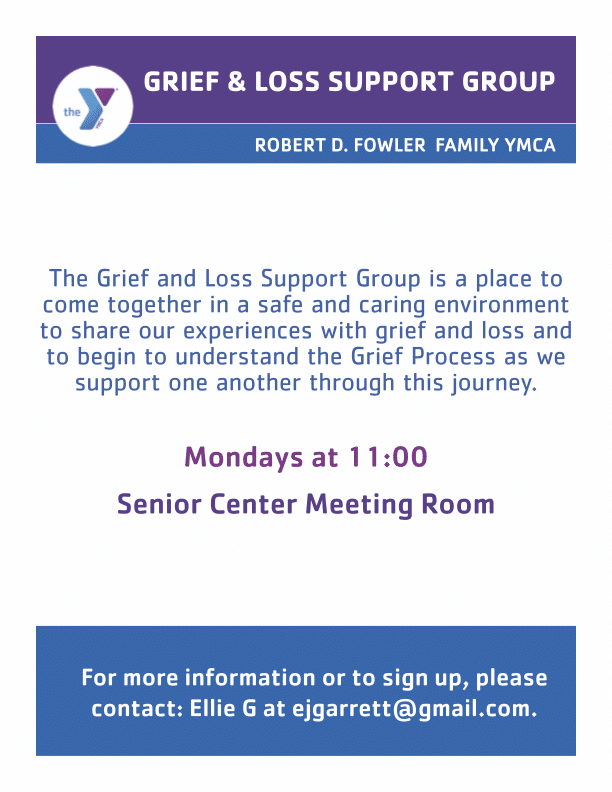 Caring for Those Who Care: The YMCA's weekly Caregivers Group provides a dedicated meeting space for caregivers to offer and receive emotional support. If you are providing care for a loved one, or want to learn more about long term caregiving, this group is for you. The group offers practical information while respecting confidentiality and encouraging camaraderie. Take this opportunity to build relationships with others in similar situations every Tuesday at 11:45 a.m. in the Senior Meeting Room. To learn more, email Mary Crawley at mcrawley@wans.net.
More Senior Activities:
Canasta: Every Monday at 2 p.m. in the Senior Meeting Room,
Dominoes: Every Thursday at 10:45 a.m. in the Senior Meeting Room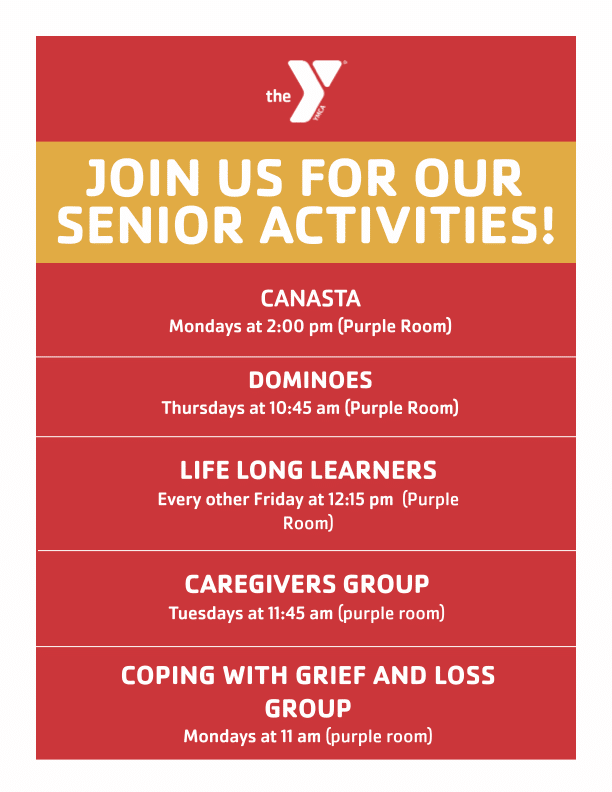 Gully-Washer Subsides to Keep 'Light Up The Corners' on Track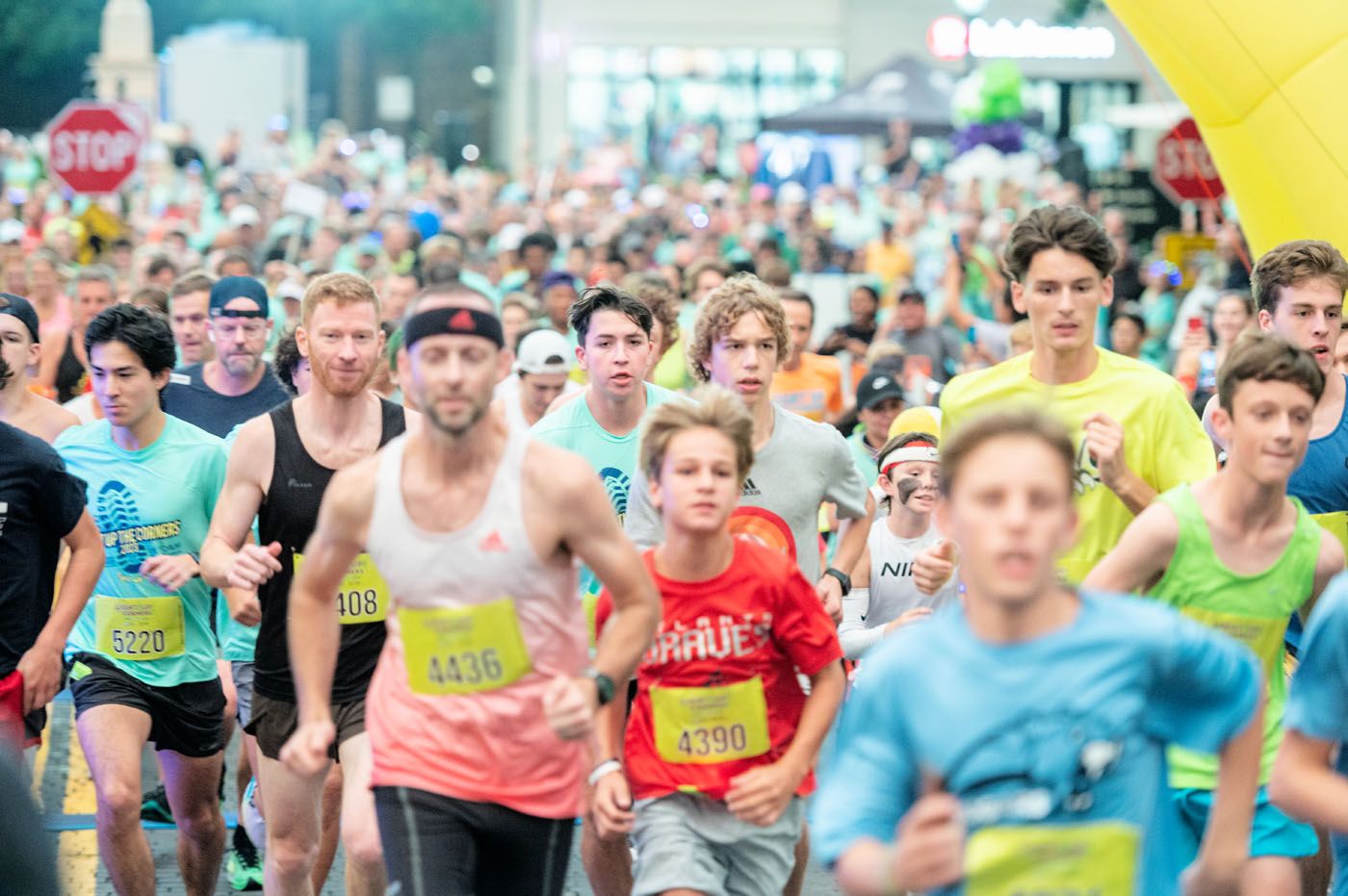 Call it luck or divine intervention, but some force in the universe was determined that the 10th annual Light Up The Corners event was going to take place as planned. About an hour before start time, the deluge that threatened the area with heavy rains and strong winds on Saturday, Aug. 12, began to subside.
By the planned 8 p.m. start, the sun had peeked through the clouds and fun and festivities were in full swing.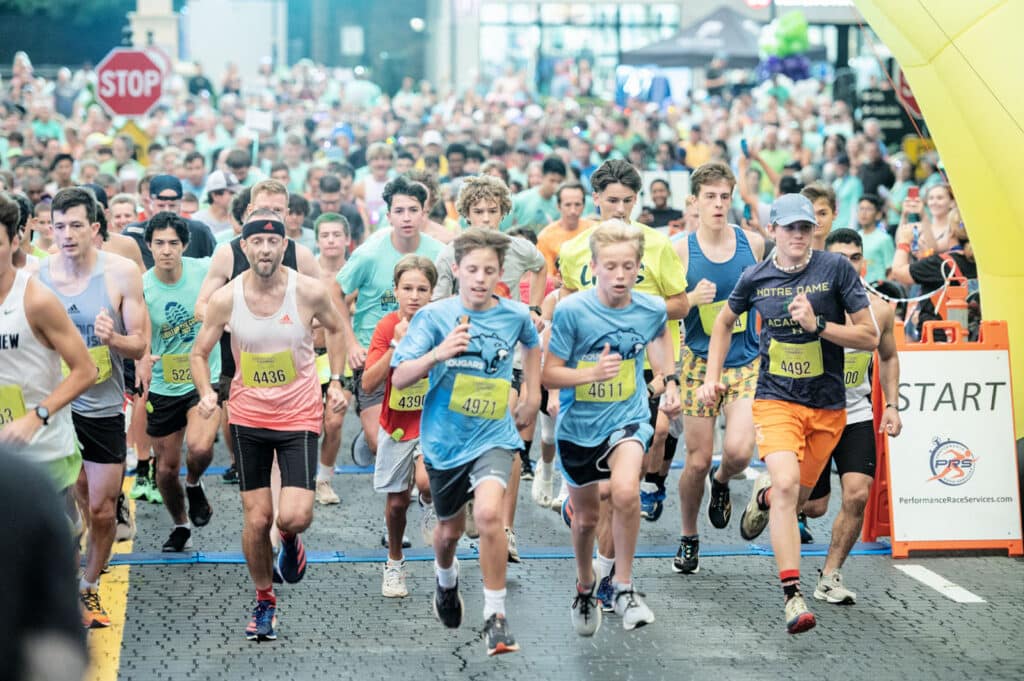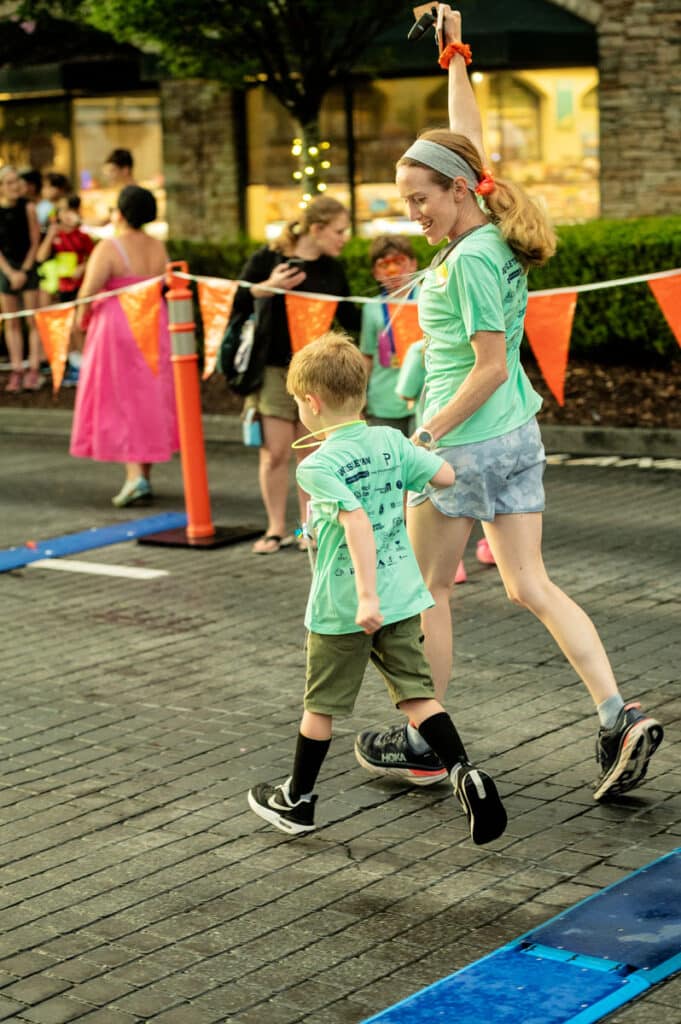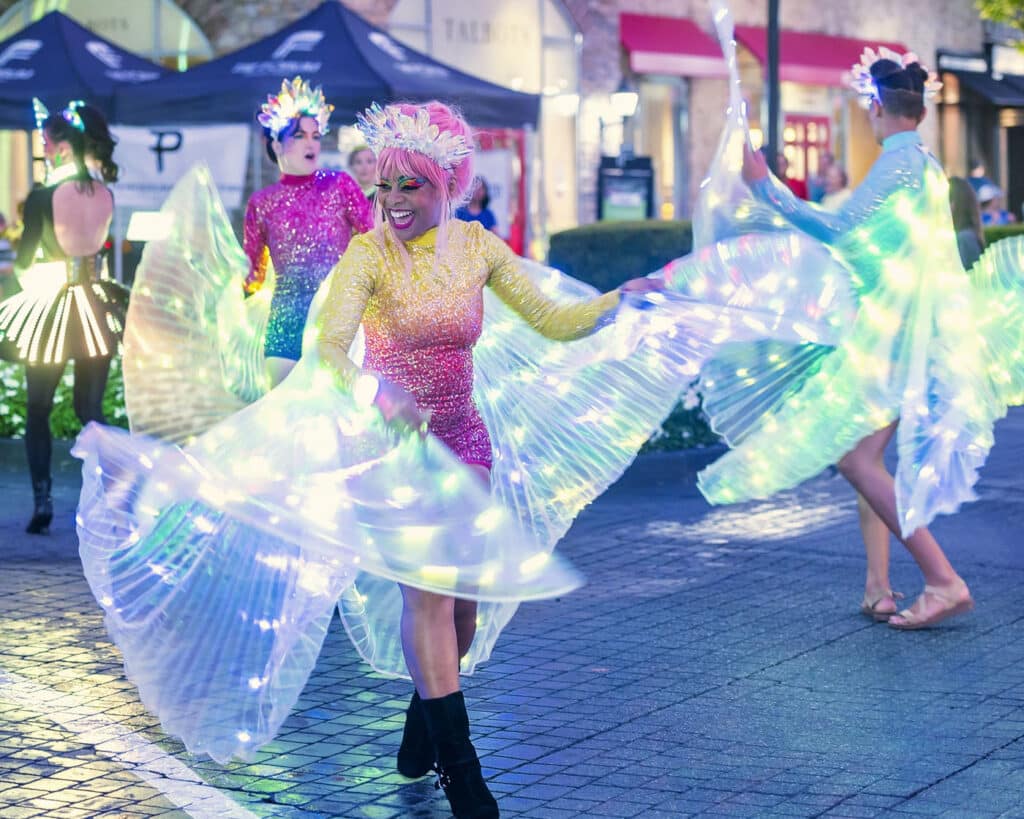 Guests from all across metro Atlanta gathered at The Forum at Peachtree Corners for the four-mile glow run and one kilometer twilight trot benefitting the Fowler Family YMCA. The evening raised over $60,000 for the local community center, according to organizers.
"This event has taken on a life of its own," said Light Up The Corners race organizer Amy Massey in a press release. "The run is less about competition and more about friends, neighbors and families coming together to participate in a healthy, family-friendly fun way to 'glow for the good' of the community."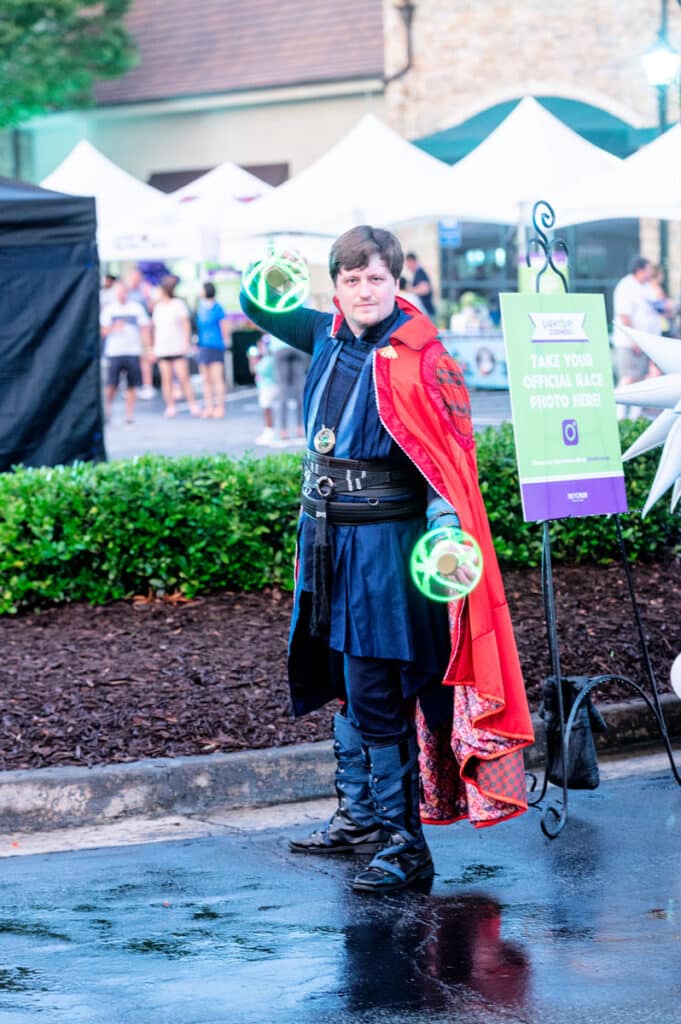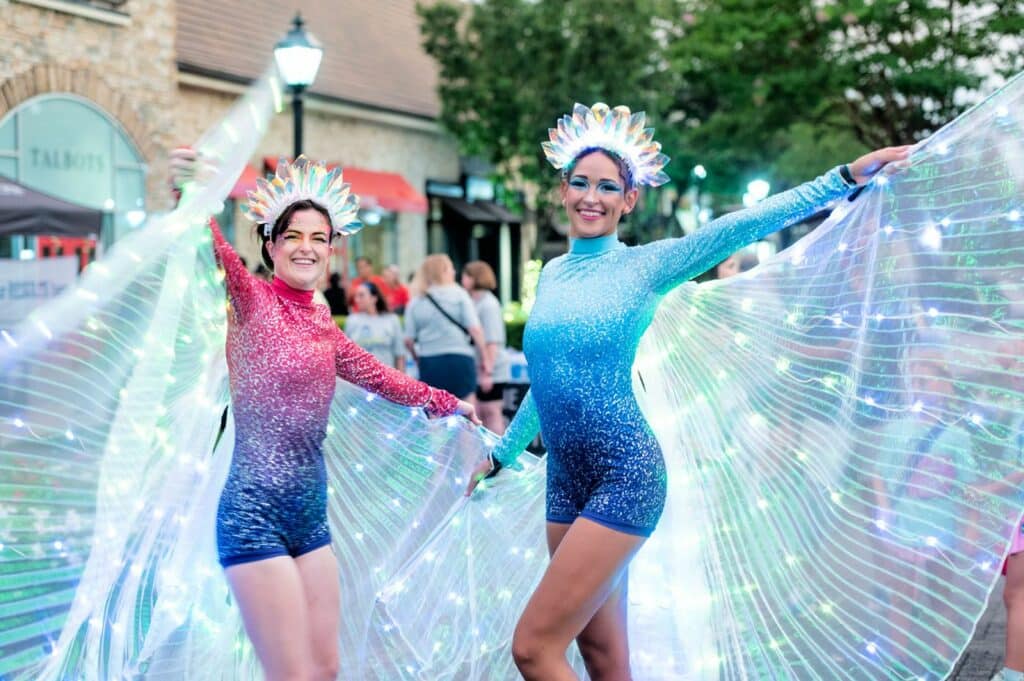 Despite the weather threat, this year's event attracted a record number of participants, sponsors and volunteers with more than 1,400 registered runners and hundreds of spectators cheering along the racecourse. Even if the physical activities weren't your thing, there were plenty of other attractions to keep one occupied.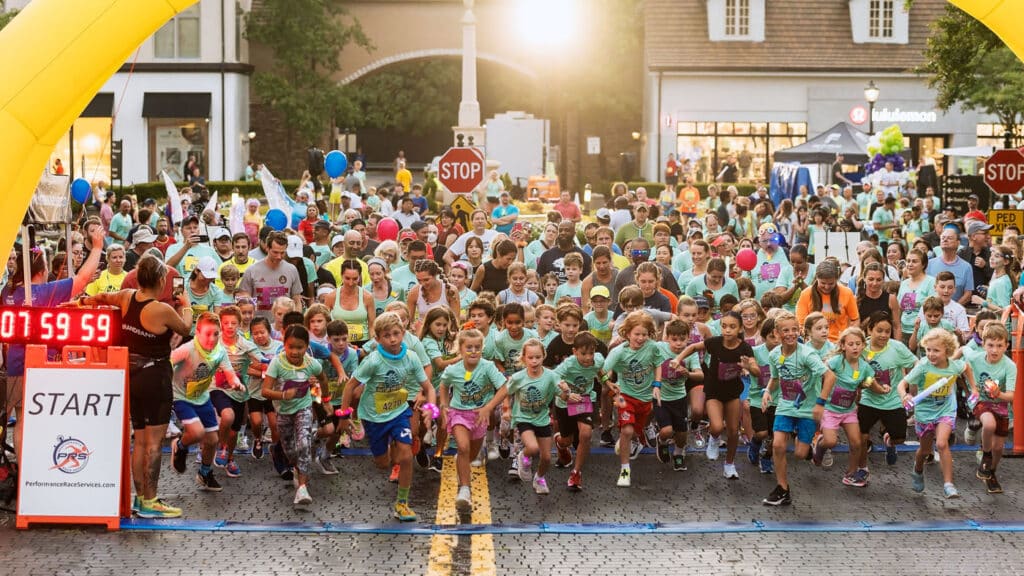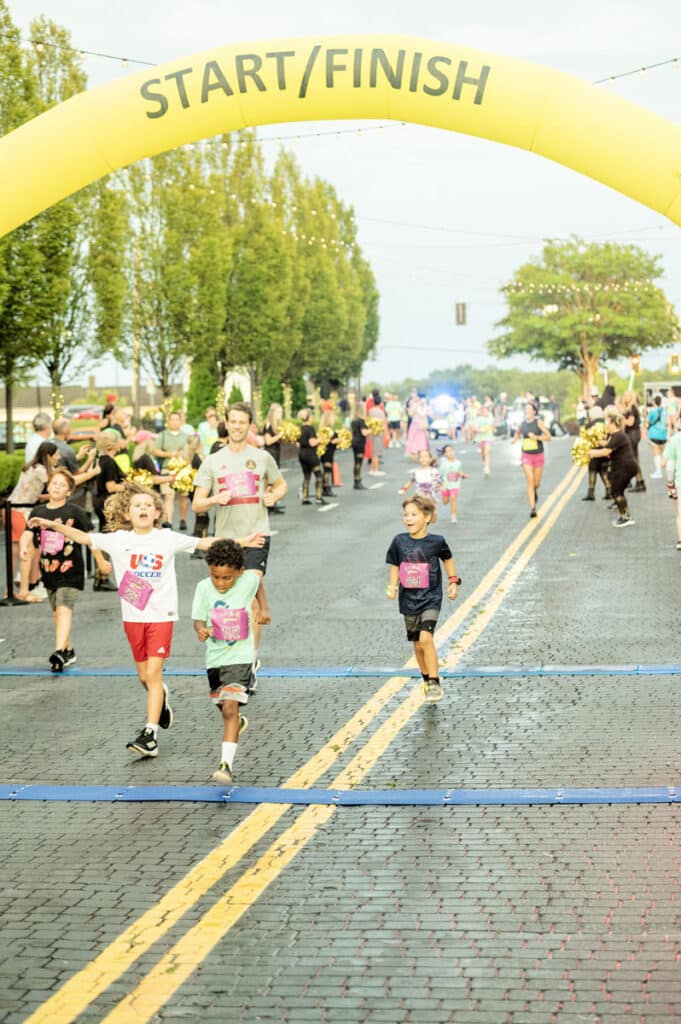 The festivities included activities for the whole family, a live DJ, roaming entertainment — one of the dancers was a dead ringer for Katy Perry — face painting, neon manicures, special prizes and awards for the runners. Light bites, beverages and giveaways were provided by The Forum retailers and restaurants, along with local schools, churches and businesses across the Peachtree Corners and metro Atlanta area.
"Light Up The Corners has become a truly beloved tradition not only for The Forum, but the entire Peachtree Corners community. Witnessing thousands of glowing runners is a thrill from start to finish, and we're honored to support our friends at the YMCA year after year," said Charlotte Hinton, The Forum marketing manager.
Since its inception, Light Up The Corners has raised more than $400,000 for the Fowler Family YMCA. To learn more, go to lightupthecorners.com.
Photos by George Hunter