Winter Break Camps for Kids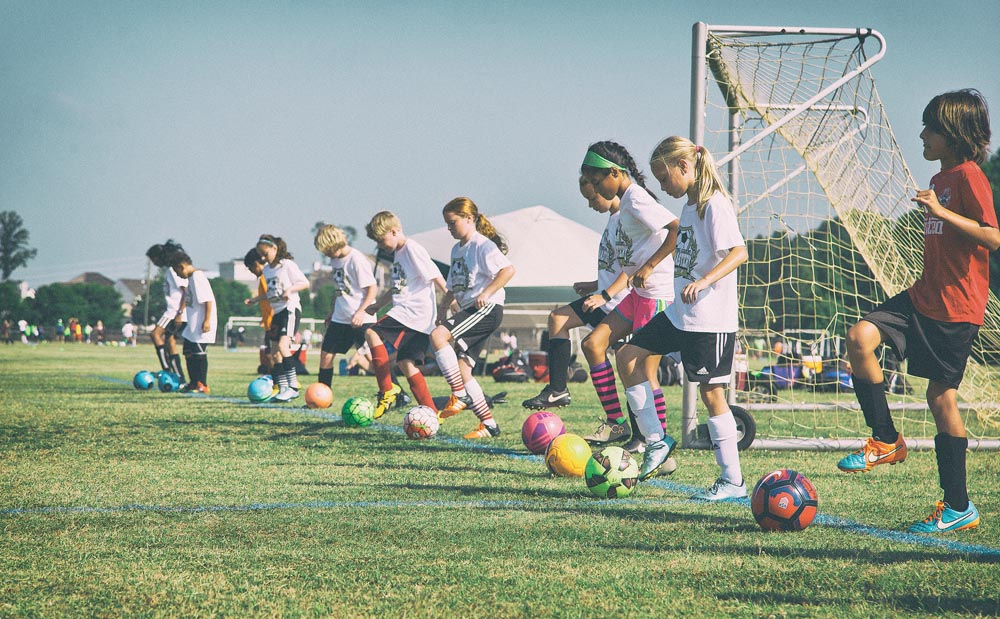 Making sure your kids stay happy, safe and active during the upcoming Winter Break can be a tough task to tackle. But this list of local camps has something for every kid to keep them entertained and to shake the snow out.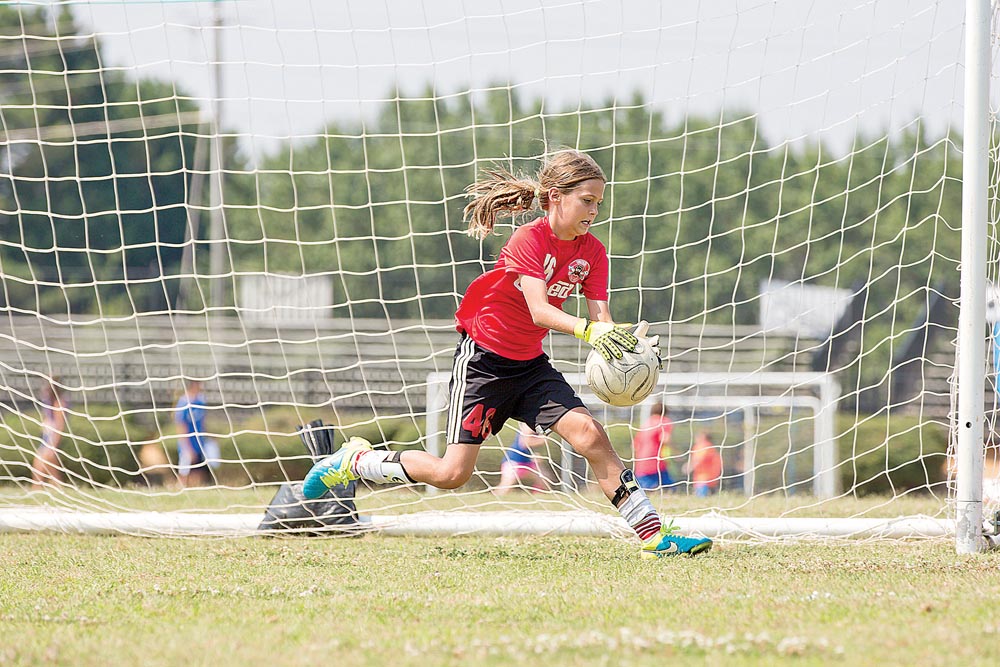 2020 High School Tryout Prep Camp (U15-U19)
Dates: December 15, 17, 19 and 20 and January 5, 7, 9 and 10
Times: Weekdays, 6:30-8 p.m.; weekends, 10-11:30 a.m.
Cost: $100 for all eight sessions
Registration deadline: December 11
UFA Norcross Academy coaches invite all players born from 2006-2002 to sign up for their 2020 High School Tryout Prep Camp, perfect for players wanting to prepare for high school tryouts.
This is a high school camp for all players wanting to make their Varsity or Junior Varsity teams. These sessions will cover conditioning, speed, agility and high intensity technical training for all positions on the field. Each session will be led by full time UFA staff who know what it takes to play at a high level.
All players will need to wear or bring their own ball and shin guards, as well as plenty of water.
Winter Ball Mastery Camp (U8-U14)
Dates: Tuesdays and Thursdays, January 5, 7, 12, 14, 19, 21, 26 and 28
Time: 5-6:30 p.m.
Cost: $150 for all eight sessions
Registration deadline: December 31
UFA Norcross Academy coaches invite all players born from 2014-2007 to sign up for their Winter's Ball Mastery Camp. This camp is a must for players who relish taking on defenders one-on-one, as well as twisting and turning to create scoring opportunities. This camp will work towards developing the confidence to be able to perform these skills in games.
The camp is designed to develop skills such as ball mastery and foot speed, one-on-one moves to beat players, stop and start moves to create space to pass, shoot and dribbles, as well as turns and disguise to speed away from defenders.
Location: Summerour Middle School, Norcross 30071
Info and registration: Contact Sam Helliwell at sam@unitedfa.org or visit norcross.unitedfa.org.
Scouts BSA Winter Camp Bert Adams Scout Camp
Scouts BSA and Venturers can attend Winter Camp with their Troop or Crew, or as individuals.
Dates: December 27-31
Cost: $200 for youth, $100 for adults. Troops/Crews of five or more youths will receive two adults at no cost. Youth attending without their Troop or an adult are $220. Camperships are available for scouts who cannot cover the full fee.
The Atlanta Area Council is proud to offer Winter Camp at for Scouts BSA Troops and Venturing Crews. For five days and four nights in December, Scouts BSA and Venturers will have the opportunity to camp and play at one of America's premier camps.
Their winter camp will introduce unique programs and merit badges that are not available at either of their summer camps. They pulled together the best of their summer camp staffs for an all-star leadership team. Activities include over 40 Merit Badges, games, Cracker Barrels, an epic Klondike Derby, cold weather camping activities and campfires.
Location: Bert Adams Scout Camp, Covington 30016
Info and registration: Contact Veronica Bramlett, Camping and Program Assistant, at 770-956-5687 or check out campbertadams.org/wintercamp.
Alpharetta Recreation Parks & Cultural Services Winter Camps
Atlanta Entertainment Basketball League (AEBL) Camp
A fun basketball camp open to all skill levels for ages 5 to 16.
Dates: December 21-23 and December 28-31
Time: 9 a.m.-3 p.m.
Cost: $125.00 for residents; $187.50 for non-residents
Location: Wills Park Recreation Center, Alpharetta 30009
Registration: bit.ly/AEBLWinterCamp
Gymnastics Camp
Explore bars, beam, trampoline and foam pit, as well as floor exercises. This camp is offered for kids ages 3 to 12.
Dates: December 21-23 and December 28-30
Time: 9 a.m.-12 p.m.
Cost: Priced per day
Location: Alpharetta Community Center, Alpharetta 30009
Registration: bit.ly/gymnasticswintercamp
Dance Camp
Campers ages 3 to 10 will enjoy learning new dances, playing games and doing crafts. Camp sessions vary in theme; see registration for details.
Dates: December 21-23 and December 28-30
Times: 9:30 a.m.-12:30 p.m. or 1-4 p.m.
Cost: $80 for residents; $120 for non-residents
Location: Alpharetta Community Center, Alpharetta 30009
Registration: bit.ly/winterdancecamp
Zoo Atlanta School's Out Virtual Sessions
When school is out, camp is in! Zoo Atlanta intends to engage and excite young learners ages 7 to 12 through interactive virtual camp sessions. These minds-on programs transport your children to the Zoo as we visit animals on grounds, explore biofacts and observe science experiments and demonstrations — all from the comfort and safety of your home.
Camp sessions are held on the Zoom platform, with engaging post-camp activities on Seesaw, an online learning management system. Each program includes an online parent meet-and-greet prior to the program. Internet access required.
Predators on the Prowl
From big cats to small invertebrates, predators are some of the most amazing creatures on the planet. Join in as Zoo Atlanta investigates the extraordinary hunting abilities of these animals, the reasons why they are critical to their environments, and ways we can protect them in their natural homes.
Dates: December 21-23
Time: 9:30 a.m.-12 p.m.
Cost: $25/day per family for members; $30/day per family for non-members
Info and registration: zooatlanta.org/program/schools-out-session/
To the Dismay of the Prey!
Watch out! While not always an easy job, being able to find food and avoid predators is essential for animals to survive. Young scientists will have a blast exploring the clever ways that prey animals outsmart predators.
Dates: December 28-30
Time: 9:30 a.m.-12 p.m.
Cost: $25/day per family for members; $30/day per family for non-members
Info and registration: zooatlanta.org/program/schools-out-session/
Winter Break Day Camps at Robert D. Fowler YMCA —Members Only
Spend your holidays at the YMCA! Holiday Camp offers a variety of activities for children 5 to 13 while they are off for the holiday break. Activities will be themed and consist of arts and crafts, swimming in a heated pool, cooperative games, sports and team building activities. Each camp day is individually priced, so a camper can come on selected days. Capacity is capped at 30 campers, so be sure to register early.
Dates: December 21-30 and January 4-5
Time: 7 a.m.-6:30 p.m.
Cost: $40 early registration; $50 late registration.
Info and registration: ymcaatlanta.org/ymca-locations/norcross/
2020 Winter Fencing Camp with Dunwoody High School Wildcats Fencing Club
En garde! The Dunwoody Wildcats Fencing Team invites you to join in for some winter fencing fun! The camp is open to rising 6th grade to 12th grade students. Coaching is provided by Dr. Kathy Vail, Head Coach of the Dunwoody Fencing Club. No experience is necessary, and all equipment will be provided for use during camp. Experienced fencers will improve their techniques and beginning fencers will learn about an exciting, new sport.
Dates: December 28-30
Time: 9 a.m.-12 p.m.
Cost: $200, includes provided equipment, t-shirt and snack
Info and registration: dhsfencing.org/2020-winter-fencing-camp/. Email questions to dunwoodyhsfencing@gmail.com.
Winter Camp Sessions at Chattahoochee Nature Center — Camp Kingfisher
Get your kids outside and unplugged! Camp Kingfisher offers an outdoor camp experience filled with hiking adventures, animal encounters and outdoor play on a 127-acre riverside campus. Campers grades K-7 learn about nature and understand the ecosystem of the Chattahoochee River area with hands-on science education.
Age groups are broken up to: current K to 2nd grade — Broad Winged Hawk; current 3rd to 4th grade — Cooper's Hawk; and current 5th to 7th grade — Red Tailed Hawk.
Dates: Winter Session 1 runs December 21-24. Winter Session 2 runs December 28-31.
Time: 9 a.m.-4 p.m. Camp ends at 2 p.m. on final day.
Cost: $248.68 for members; $292.56 for non-members. For the oldest group (Red Tailed Hawk): $301.96 for members; $355.25 for non-members.
Info and registration: chattnaturecenter.org/education/camp/seasonal/
Winter Break Camps at Tumbles Johns Creek
Prevent your little polar bears from hibernating during winter break with cool Winter Break Camps. They'll enjoy a four-hour camp filled with exciting activities for children aged 4 to 9 years old.
They will escape the cold weather with exciting specialties — Gym, Tumble Zone and STEAM (Science, Technology, Engineering, Art, Math). Campers will get to warm up in the Tumble Zone Indoor Playground, stimulate their brains with activities and experiments in our Santa STEAM room and then burn off their milk and cookies with fun exercises and obstacle courses in the gym. They're invited to wear their best reindeer or elf ears and enjoy a magical wintertime at Tumbles.
Dates: Camp 1 — December 21-23; Camp 2 — December 28-January 1.
Time: 8 a.m.-12 p.m.
Cost: $50 for one child; $40 for each additional sibling.
Info and registration: johnscreek.tumbles.net/camp
Peachtree Corners Deploys Cawamo's Industry-First AI Camera Tech For COVID-19 Safety and Security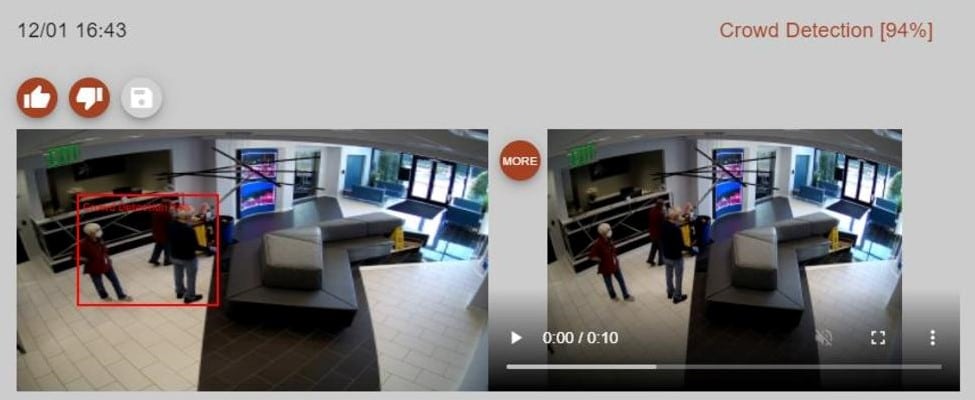 Peachtree Corners – the nation's first smart city environment powered by real-world infrastructure and next-generation connectivity – announced the addition of revolutionary artificial intelligence-powered camera technology from Cawamo at City Hall – aimed at increasing public safety and preventing the spread of COVID-19. The international firm's proprietary technology enables existing cameras to determine if someone is not wearing a mask or a group of people are not observing social
distancing guidelines, immediately alerting city personnel.
"As further reflection of our smart city leadership, our work with Cawamo to customize a COVID-19 monitoring system for City Hall shows how technology is helping to solve modern problems, while also prioritizing privacy," said Brandon Branham, chief technology officer and assistant city manager of Peachtree Corners. "Our highest priority, and the aim of a smart city concept overall, is the safety and security of our residents and we firmly believe this technology will help us maintain important public safety protocols as we work to slow the spread of the virus. Allowing us to instantly convert existing cameras into smart cameras also shows promise for wider deployment across the city, in addition to within workplaces in the near future."
Feature rich platform – combining artificial intelligence, cloud and edge computing
Accuracy: Combined onsite edge and cloud AI technologies work together to generate high-quality,accurate alerts with virtually zero false alerts
Universal: System can be installed on any existing camera or DVR/NVR
Privacy: Object detection done without facial recognition – no personal identifiable information used in COVID-19 monitoring
Cost-Savings for City Government: Cawamo offering municipalities free COVID-19 monitoring service with purchase of onsite equipment
"As the first cloud-edge video analytics company to develop mask and social distancing detection technology that connects with any existing security camera, we are thrilled to be helping the City of Peachtree Corners keep its citizens safe using the already-installed security cameras around the city," said David Yakov, CEO of Cawamo. "Peachtree Corners is a premier smart city known around the globe for its dedication to the development of emerging smart city technologies, so it was a no-brainer for it to be the first city in the United States to deploy the technology. We are honored to be providing mask and social distancing monitoring for the city and hope we can expand our footprint and help other municipalities, businesses and organizations with the same level of protection."
For more information or to schedule a briefing with city leadership, contact Judy Putnam, Communications Director at jputnam@peachtreecornersga.gov or 770-609-8821.
Source: City of Peachtree Corners and Curiosity Lab of Peachtree Corners Press Release
Recognition for Advancement in Homeland Security Technologies, for Peachtree Corners company and others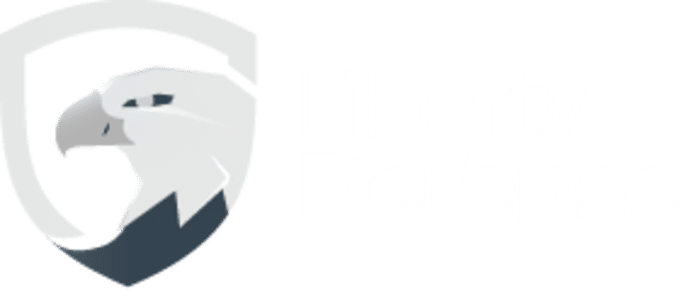 The Israel-U.S. Binational Industrial Research and Development (BIRD) Foundation is announcing awards for two collaborative projects totaling $1.5 million to develop advanced homeland security technologies in the areas of threat detection and 3D mapping. The BIRD Homeland Security (HLS) program is a joint initiative funded by the U.S. Department of Homeland Security (DHS) Science and Technology Directorate (S&T) and the Israel Ministry of Public Security (MOPS).
"The BIRD HLS program gives us the opportunity to bring some of the best U.S. and Israeli technology companies together to address our broad homeland security needs," said DHS Senior Official Performing the Duties of the Under Secretary for Science and Technology William N. Bryan. "These strategic partnerships will develop innovative solutions that will enhance safety and security around the globe."
The 2020 HLS awardees include:
Liberty Defense Technologies (Peachtree Corners, Georgia) and Levitection (Haifa, Israel) will develop a detection solution based on electromagnetic imaging and artificial intelligence to detect threats and concealed items in wide-open areas.
Hivemapper (Burlingame, California) and Ception Technologies (Jerusalem, Israel) will develop a fused air and ground 3D mapping system.
Dr. Eitan Yudilevich, Executive Director of the BIRD Foundation, said, "BIRD HLS attracts innovative American and Israeli companies and encourages synergistic partnerships to develop solutions that will fulfill critical homeland security needs in both countries. We look forward to continuing our work with DHS and the Israel Ministry of Public Security and to the next cycle in 2021."
Since 2016, DHS S&T has partnered with the MOPS on the BIRD HLS program to seek solutions to advancing first responder technologies. This year's call for proposals included six additional areas for U.S. and Israeli collaboration:
Cyber crime
Critical infrastructure and public facilities
Safe and secure cities
Border protection
Unmanned aerial systems
Advanced technologies for first responders
The BIRD Foundation is a unique U.S.-Israeli partnership that accelerates cooperation between U.S. and Israeli companies, academia and other research institutions in a wide range of technology sectors to foster strategic partnerships between companies in both countries for the purpose of joint product development.
DHS S&T focuses on providing the tools, technologies, and knowledge products the nation's Homeland Security Enterprise needs today and tomorrow.
Source: News Wise
January 2021- Message from Mayor Mike Mason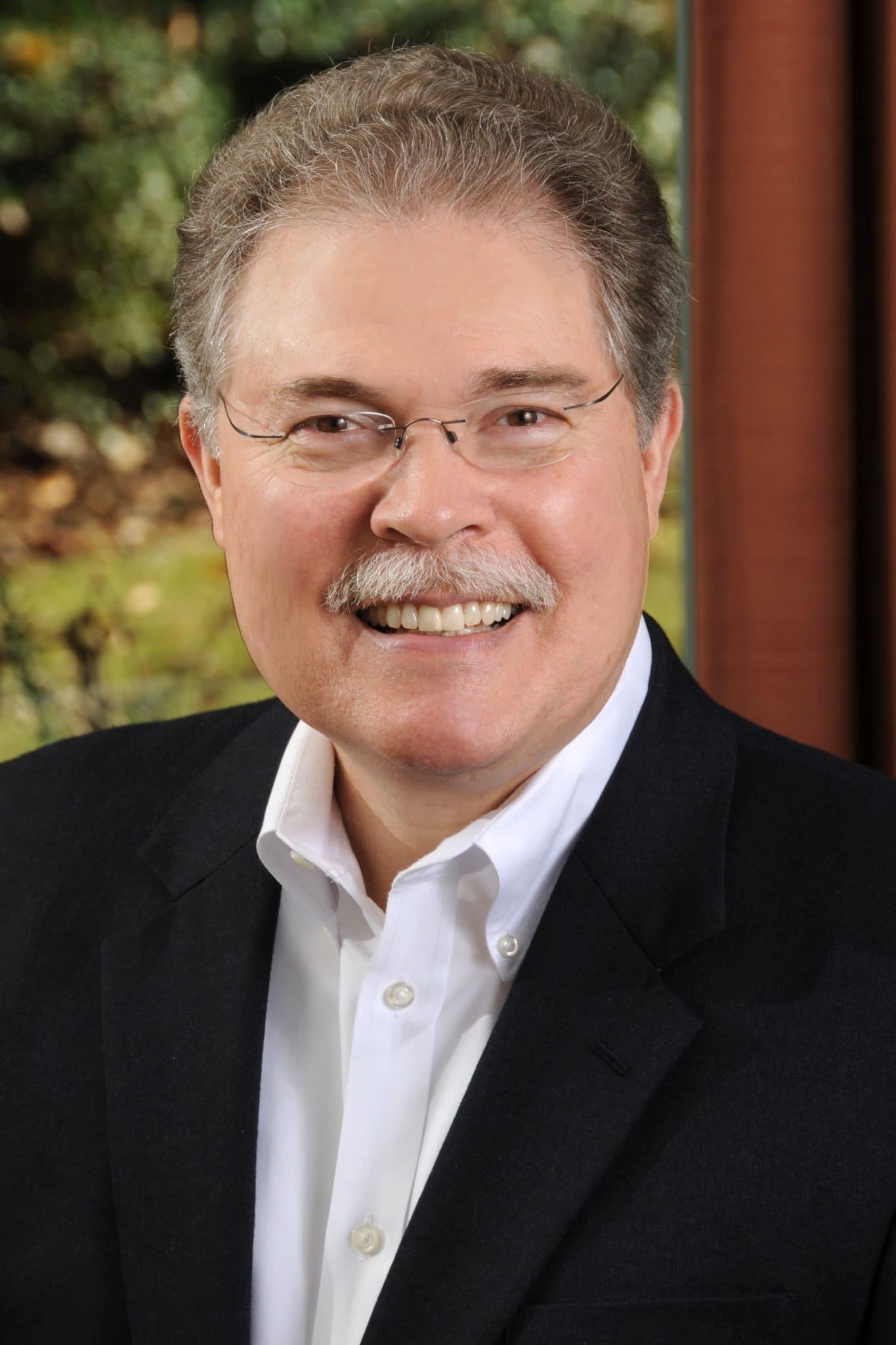 Looking Ahead to a New Year
2020 was tough. Who thought we would face a pandemic that virtually turned our lives upside
down? On one thing we all agree: we're happy to say good riddance to 2020! The new year
brings us hope with the release of the COVID-19 vaccine. We eagerly await news from the
Georgia Department of Health on when and where the vaccines will be available and will pass
along that information as soon as we can.
Despite the restrictions imposed by the coronavirus, the City accomplished quite a bit in 2020. We continued our efforts to keep you safe with the addition of 25 video cameras with license plate readers (installation to be completed in the first quarter of this year). For pedestrian safety, a bridge that carries walkers, joggers, and cyclists over Peachtree Parkway (S.R. 141) opened last fall. The bridge is part of the Corners Connector trail system that, when complete, will connect residents to shops, restaurants, and businesses around an 11.5-mile multi-use trail. In August we opened a new section of the trail that skirts Technology Lake in Tech Park. The scenic path winds along the lake's shore and will eventually encircle the entire lake.
On the business front, the city processed over 370 new business license applications in 2020. Additionally, CarMax announced an expansion last spring adding 200 additional positions at its location on Peachtree Parkway, and Soliant Health, a health care recruiting company, relocated to Tech Park bringing an additional 400 new jobs to our city.
In the fall, we were able to provide CARES Act funding to a number of small businesses that struggled to keep their doors open since the coronavirus struck. The city dispersed $2.66 million in small business assistance grants to 118 local businesses.
Additionally, at its December meeting, the council appointed board members to the city's new
Redevelopment Authority, that will provide renewed focus on reinvigorating the Holcomb
Bridge corridor and other areas of the city. The Authority can plan, administer, and implement
redevelopment and community improvement projects, as well as aid in identifying and obtaining public funding for industrial, commercial, or residential improvements or expansion projects. The Authority brings new tools which, we hope, will bring developers interested in investing in this highly visible and important gateway of our city.
The Authority board is made up entirely of Peachtree Corners residents who have broad backgrounds such as attorneys, real estate professionals, educators, and engineers. The members come from all geographic areas of the city and include men and women of different races. Councilmember Phil Sadd and Mayor Pro Tem Weare Gratwick will serve as ex-officio non-voting members.
Some of you have asked why much of the city's initial redevelopment efforts began with the
Tech Park and Town Center area instead of the Holcomb Bridge corridor. With respect to Tech Park, it is important to understand its role as the economic driver for our city which supports the quality of life and high home property values we all appreciate. When the city was founded in 2012, however, some of its anchor businesses had relocated to newer technology parks in the surrounding metro area and the office vacancy rate was skyrocketing. By focusing our efforts on re-invigorating Tech Park, it re-established our city as the technology hub that Paul Duke envisioned some 40 years ago.
The development of Town Center is a similar story of necessity reprioritizing your best intentions. The city had only been established for about 10 months, when news that the 21-acre property across from The Forum was destined to be a 263-garden style apartment development. I can tell you, buying this land had not even been on our radar when the news came out that this undeveloped property in a prime location had been sold to an apartment developer. If we had not acted swiftly and purchased this tract, none of us would be strolling along the Town Center sidewalks to take in the shops, restaurants, and outdoor concerts we've all come to enjoy.
When we became a city just a little over eight years ago, our first thought was to focus on reinvigorating the Holcomb Bridge corridor. However, the situations we faced required us to redirect our efforts. Now with Tech Park and the Town Center well underway, we are now eager to take full advantage of the tools that our new Redevelopment Authority has at its disposal to identify residential, recreational, business, commercial and industrial areas that may benefit from reimagined uses which will enhance the quality of life for each of us who call Peachtree Corners home.
Happy New Year, wishing you a safe and healthy 2021
Mike Mason, Mayor
Source: City of Peachtree Corners