Gov. Kemp Signs New COVID-19 Executive Order Today Governor Brian P. Kemp signed Executive Order 06.11.20.01 – Empowering a Healthy Georgia. The order addresses ongoing emergency response efforts for fighting the spread of COVID-19. Unless noted otherwise in specific sections, the order goes into effect at 12 AM on June 16, 2020 and runs through 11:59 PM on June 30, 2020.
Sports: Effective June 16, professional sports teams and organizations must follow the rules and guidelines set by their respective leagues. High school and collegiate teams and organizations must follow the rules and guidelines set by their applicable conferences or associations. Amateur sports teams and organizations must follow the criteria for non-critical infrastructure entities outlined in the order.
Sheltering in Place: Effective immediately, residents and visitors of Georgia who are sixty-five years of age or older are no longer required to shelter in place unless they meet any of the following categories:
Those persons who live in a nursing home or long-term care facility, including inpatient hospice, assisted living communities, personal care homes, intermediate care homes, community living arrangements, and community integration homes
Those persons who have chronic lung disease
Those persons who have moderate to severe asthma
Those persons who have severe heart disease
Those persons who are immunocompromised
Those persons, of any age, with class III or severe obesity
Those persons diagnosed with the following underlying medical conditions: diabetes, liver disease, and persons with chronic kidney disease undergoing dialysis
Gatherings: Effective June 16, gatherings of more than fifty people are banned unless there is at least six feet between each person. This rule does not apply to critical infrastructure entities, incidental or transitory groupings, or cohabitating individuals.
Drinking and Eating (effective June 16): In restaurants and dining rooms, there is no longer a party maximum for the number of people who can sit together. There is no longer a limit on the number of patrons allowed per square foot. Workers at restaurants, dining rooms, banquet facilities, private event facilities, and private reception venues are only required to wear face coverings when they are interacting with patrons. In a bar, now you can have fifty people – up from twenty-five – or thirty-five percent of total listed fire capacity, whichever is greater. For salad bars and buffets, a worker can use cafeteria-style service to serve patrons or the establishment can provide hand sanitizer, install a sneeze guard, enforce social distancing, and regularly replace shared utensils to allow patron self-service.
Overnight Summer Camps (effective June 16): Campers and workers may not attend an overnight summer camp unless they have received a negative COVID-19 test within twelve days – up from seven days – prior to starting camp.
Conventions: Effective July 1, a "convention" may occur if it meets twenty-one specific requirements in addition to the requirements for non-critical infrastructure entities. "Convention" means "an organized event of more than 100 persons that are required to register or obtain a license to gather for a common purpose at a single indoor facility or grouping of indoor facilities for more than four hours and in some cases for more than one day" and "shall include exhibitions, trade shows, conferences, and business retreats." The term "convention" does not include any regular operation of a business that occurs on property owned or leased for the exclusive operation of such business, nor does the term encompass regular religious services, business meetings, sports competitions, or events categorized by O.C.G.A. § 16-11-173(b)(1)(A).
Live Performance Venues: Effective July 1, a "live performance venue" may reopen for business if it complies with specific criteria based on whether it is designated Tier I, II, or III. There are certain exceptions in the order for drive-in performances; private recording sessions, livestream performances, practices, fanless events, and rehearsals; and non-ticketed or free events. "Live Performance Venue" means "any indoor or outdoor location that requires patrons to purchase a license to attend an event featuring live musical, dramatical, automotive, educational, or any other type of entertainment performed before in-person patrons." The term does not include restaurants and dining rooms, banquet facilities, private event facilities, private reception venues, weddings, drive-in venues, or events held as part of a convention, and the term does not include outdoor recreational fields used for amateur sporting events.
Effective June 16: At indoor movie theaters and cinemas, there is no longer a limit on the number of people who may sit together in a party. Walk-ins are now allowed at body art studios, barber shops, hair salons, their respective schools, massage therapy establishments, and tanning facilities subject to specific requirements.
Mandatory requirements for operating non-critical infrastructure businesses, for-profit corporations, non-profit corporations, and organizations are extended through the end of the month. Specific requirements for previously closed businesses remain in effect.
Source: Press Release from the Office of Governor Brian Kemp
2 New Executive Orders signed by Governor Kemp On June 29, 2020, Governor Brian P. Kemp signed two executive orders extending the Public Health State of Emergency and existing COVID-19 safety measures.
"As we continue our fight against COVID-19 in Georgia, it is vital that Georgians continue to heed public health guidance by wearing a mask, washing their hands regularly, and practicing social distancing," said Governor Kemp. "We have made decisions throughout the pandemic to protect the lives – and livelihoods – of all Georgians by relying on data and the advice of public health officials."
"While we continue to see a decreasing case fatality rate, expanded testing, and adequate hospital surge capacity, in recent days, Georgia has seen an increase in new cases reported and current hospitalizations. Given these trends, I am extending previous COVID-19 safety requirements and guidelines that were due to expire on June 30 at 11:59 PM. Dr. Kathleen Toomey and the Department of Public Health, along with our local public health partners, will continue to monitor ongoing cases and related data to ensure that we are taking appropriate measures moving forward. Together, we can win the fight against COVID-19 and emerge stronger."
Executive Order 06.29.20.01 extends the Public Health State of Emergency through 11:59 PM on August 11, 2020. The Public Health State of Emergency allows for enhanced coordination across government and the private sector for supply procurement, comprehensive testing, and healthcare capacity.
Executive Order 06.29.20.02 continues to require social distancing, bans gatherings of more than fifty people unless there is six feet between each person, outlines mandatory criteria for businesses, and requires sheltering in place for those living in long-term care facilities and the medically fragile. The order also outlines that the State Board of Education must provide "rules, regulations, and guidance for the operation of public elementary and secondary schools for local boards of education" in accordance with guidance from Dr. Kathleen Toomey, the Department of Public Health, and the American Academy of Pediatrics. The order runs through 11:59 PM on July 15, 2020.
Source: Press Release from the office of Governor Kemp.
Signs for the Frontlines: Wesleyan student leads effort to honor healthcare workers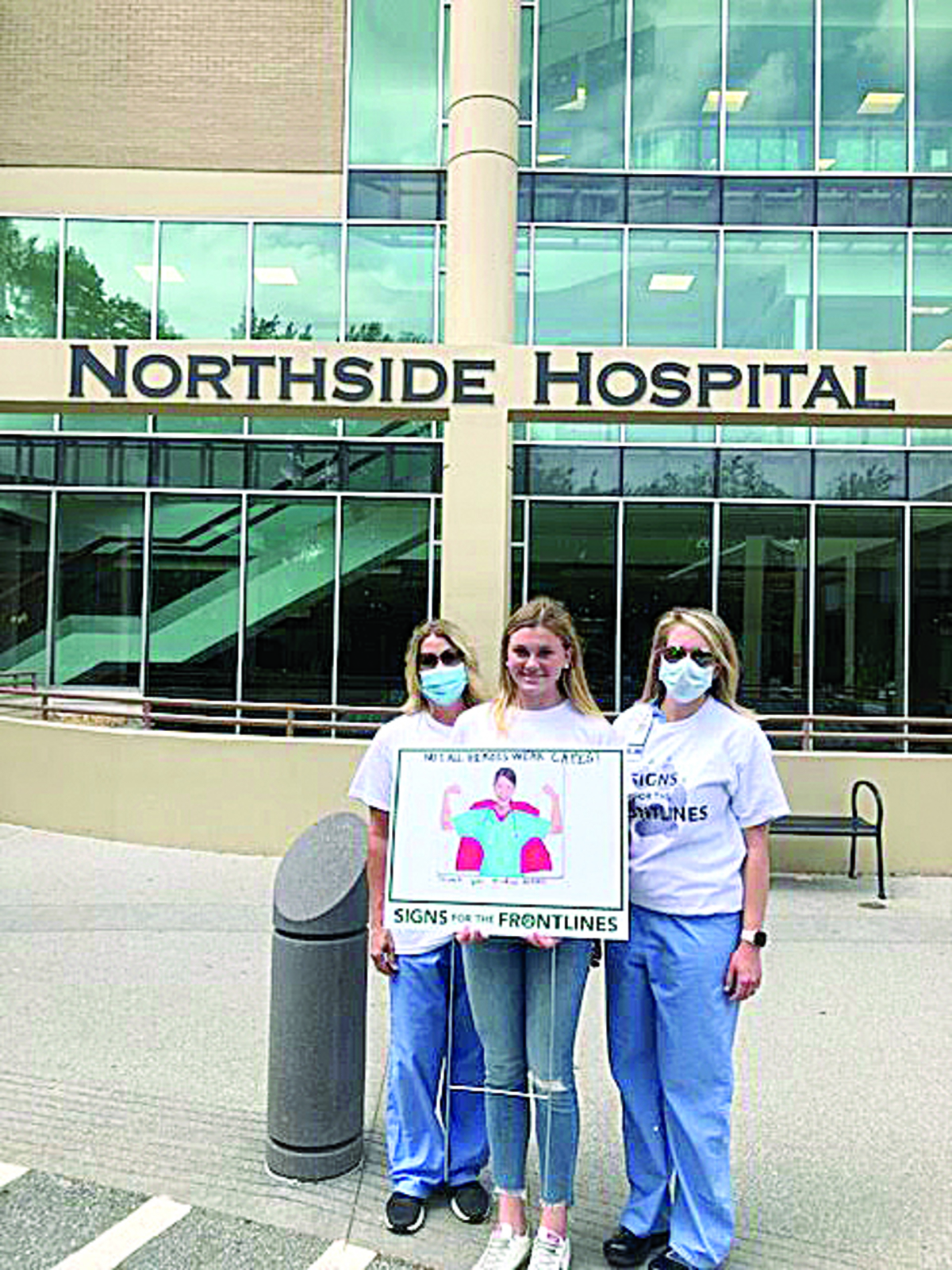 As COVID-19 began changing life as Americans knew it, Carson Schiller felt the need to act.
The Wesleyan School junior thought about the Northside Hospital nurse who's a longtime family friend and wanted to support her and other healthcare workers bearing the brunt of battling the global pandemic. She also wanted to help bring her Peachtree Corners community together during a time of uncertainty and to connect her fellow students who'd been separated by online schooling.
From those thoughts sprang a project — "Signs for the Frontlines."
Since May 5, the road Northside Hospital employees take to their parking area has been lined with 250 plastic signs on stakes. They display Wesleyan students' messages of inspiration, motivation and gratitude.
"The whole idea behind it was that as they're driving in, they would see that motivation on the signs and that would really push them through those front doors to keep on doing what they're doing," Schiller said.
All students in grades K-12 at her Christian private school were invited to participate with an email Schiller sent in mid-April. Some of the signs display Biblical passages. One features a T-shirt with a Superman-style "S" and the message, "Superheroes in scrubs."
Along with a "We love you" and a spray of hearts, Schiller's own sign features her favorite quote, from Mahatma Gandhi: "You must be the change you wish to see in the world."
She said her design was inspired by thinking about how healthcare workers are changing the world. Meanwhile, her project has left a mark on the world of its own.
'Encouragement and Hope'
Bethanie Dailey, Pre-Op Manager at Northside Hospital and Peachtree Corners resident, helped Schiller coordinate logistics with the hospital. She said Signs for the Frontlines is a source of daily inspiration for hospital employees.
"Carson's idea has given encouragement and hope to everyone at the Northside Atlanta campus as we continue to face the daily challenges of the COVID-19 pandemic. It is truly a group effort as we all face this pandemic together," said Dailey. "Northside Hospital sincerely appreciates Carson and the smiles she and her classmates' signs provide us every day as we travel Northside's campus!"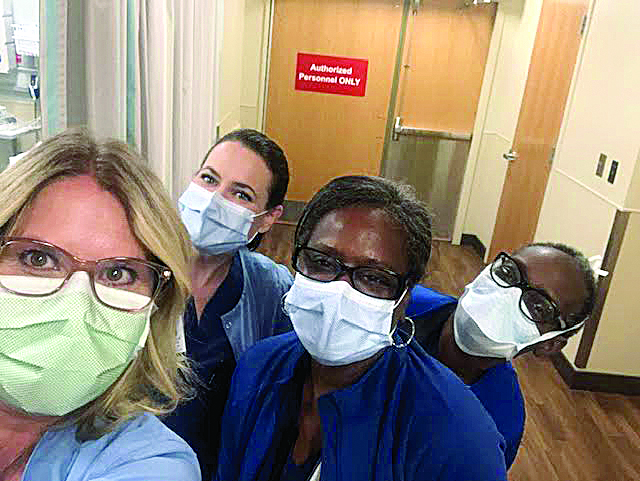 Schiller was connected with Dailey by Renee White, the family friend who inspired her project. White and her husband Tracy are longtime Peachtree Corners residents who lived across the street from the Schillers in Wellington for many years until the Schillers moved to Riverview.
White is also a Pre-Op nurse who has worked at Northside Hospital for 25 years. She's known Carson Schiller since she was born and praised her perseverance and care for others.
"Working at this time, there are just so many changes as they're learning more about [COVID-19]. … Every time we go into work it seems like there's a change in a policy or a procedure or how we're supposed to do something," White said. "It's also stressful and a little bit emotional because … we always incorporate the family with the patient. Now, families can't be there with the patient."
She looks forward to seeing the students' signs every time she passes them.
"It's so nice when you're arriving and when you're leaving to see how many people are praying for us and thinking about us and took time to make those little signs," she said. "And there's just so many of them! You just see their little personalities, from the younger ones who drew the little stick figures and then there are the ones that are just so impressive, that are just very artistic."
Getting It Done
After her project was approved by her school, Schiller was connected with Wesleyan's Dean of Student Life, Mary Stephenson. Stephenson said she was grateful for the opportunity to help but said Schiller deserves "100 percent of the credit."
"From the initial idea to the follow-through of actually putting the signs up, Carson showed tremendous initiative and gumption to turn her vision into a reality," Stephenson said. "I'm very proud of her and grateful to have been a part of it!"
Schiller worked with Stephenson and fine arts teachers Meagan Brooker and Heather Niemann to spread the word to all of Wesleyan's students. Niemann helped her learn to convert the students' designs into formats that would work for Global Signs, the company that donated the signs.
Wesleyan parent Gregg Stopher, owner of Global Signs, is a longtime resident of Peachtree Corners, with his wife, Flora, and sons, Trust, 12, and Greyson, 9, who participated in the sign project.
"When I saw [Schiller's] email, I thought, here is a teenager who felt compelled to 'do something … anything' to contribute in a positive way to this crazy period of time we are experiencing," Stopher said. "Great project initiated and executed by a fine young lady. Just thankful that we were in a position to help!"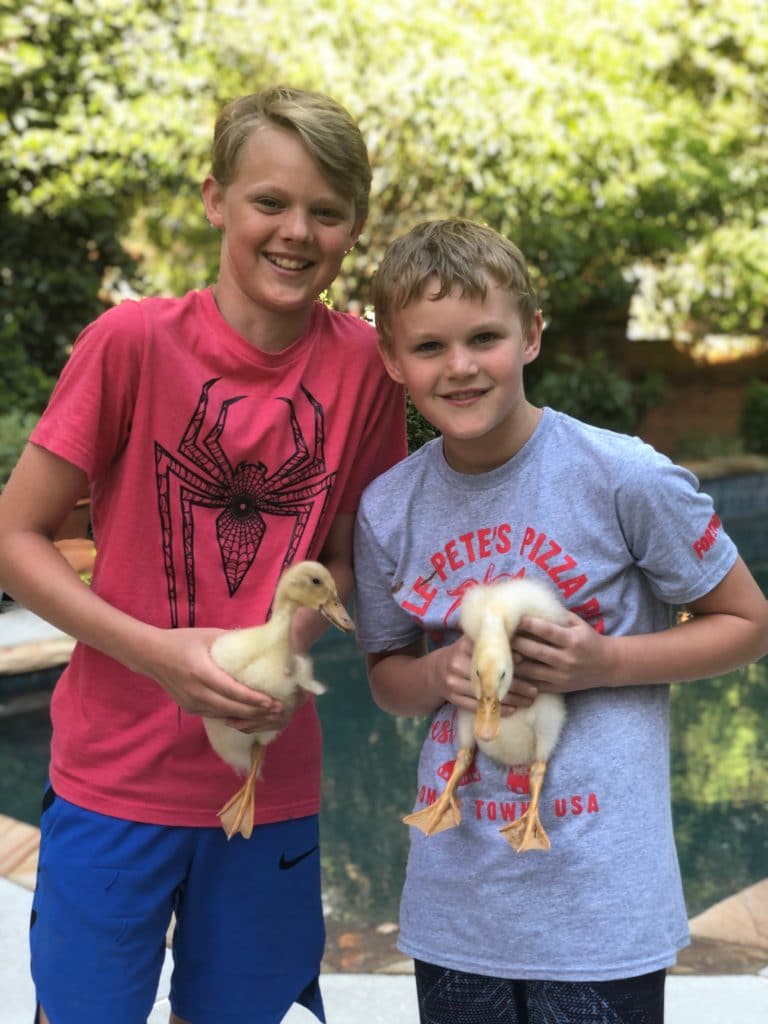 The signs were placed at the hospital on May 5 by a small team including Schiller and her parents, Derek and Kristin Schiller; Wesleyan's Stephenson; and Northside's White and Dailey.
"As I was putting them up, a lot of the nurses and doctors and scientists were actually going on their lunch break … and it was just such a cool experience when they rolled down their windows and would just be so grateful for us distributing these signs," Schiller said.
She thinks Signs of the Frontlines has changed her outlook on life by showing her what can happen when you work hard for something. "If I have an idea in my head, I can spark it into a fire, and I can get it done," she said.
"I'm just so grateful to have such an amazing community like Wesleyan to back me up on this idea. We executed it together as one community and as the community of Peachtree Corners," she said. "And I just am so grateful for everyone who helped me along the way, for all the students who submitted (artwork), because this wouldn't have happened without them, and the ability to show our appreciation to the hospital as a school was really amazing."
Schiller encourages Peachtree Corners residents to show appreciation for healthcare workers in their own ways.
As Georgia reopens, "We have to continue to thank those who have risked their lives and are allowing things to open up," she said.
Living the JOY
Jennifer Copeland, Wesleyan's Assistant Head of School for External Affairs, said Schiller did a "phenomenal job of uniting our community, organizing the entire project, and thinking through every detail. She even coordinated with the operations team at Northside Hospital for when the grass was cut to find the optimal time to put out yard signs!" Copeland said.
"At Wesleyan, our school motto is JOY – Jesus, Others, Yourselves. It is so special when we see students living out this concept of putting others ahead of themselves. Carson thought of others — and in this case those were frontline workers putting their patients ahead of themselves," Copeland said. "We are proud of Carson and all of our students who are using this unusual time to think of how they can support others."
Kristen Schiller is proud of what her daughter accomplished. What probably impressed her the most, she said, was Carson's "attention to detail, her leadership and communication skills, but most of all her compassion to bridge her school and Northside during this unprecedented time."
"I think because of Carson's Signs for the Frontlines project, it gave everyone who participated an opportunity to feel like they helped in some way," she said. "Hopefully, years from now, the Wesleyan students will reflect and remember that they brightened the Northside Hospital Campus and brought smiles to the faces of its staff." ■
Pen Pals in Quarantine: How a Peachtree Corners family and an Australian family connected worlds apart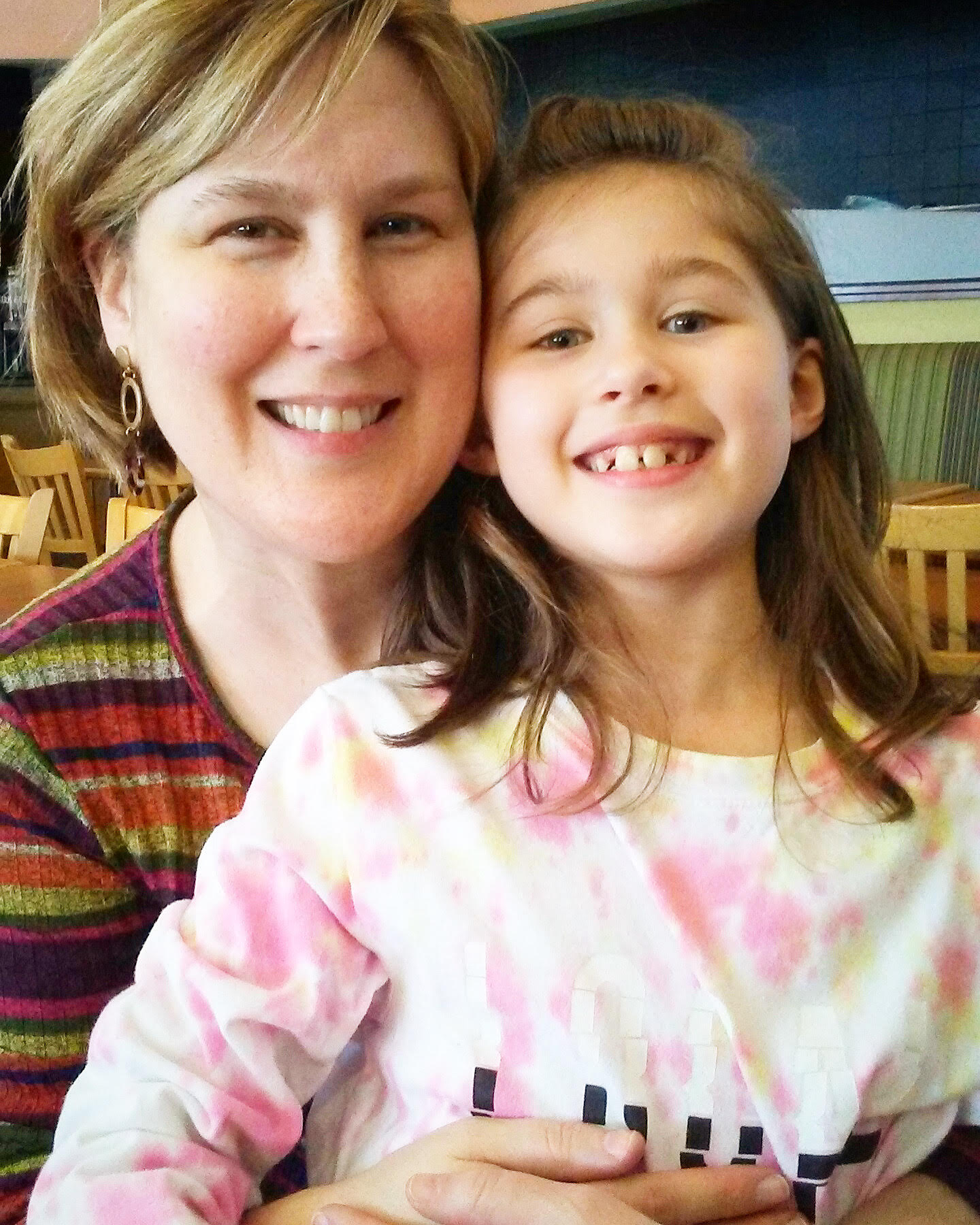 As the Coronavirus outbreak has seemingly closed the door to interpersonal interaction worldwide, it has left opportunity for new and old friends alike to connect through social media. One such example of online connection between friends is Jennifer Whiddon, Discipleship Assistant at Peachtree Corners Baptist Church (PCBC) and her Australian pen pal Sally Shaw who she has kept in touch with for over 40 years.
Their friendship began in the 1980s when Jennifer saw Sally's mailing address in a newsletter for a band they both shared a common interest in and decided to write to Sally about the music. From there, the friendship blossomed.
"At that time, we'd talk about anything from boys, school and pop culture. That's when she became more than just a pen pal to me, but really a very close friend," Jennifer explained.
Jennifer went on to say that their friendship is unique because they could go weeks without writing, but when they'd hear from each other again, they could pick up right where they left off.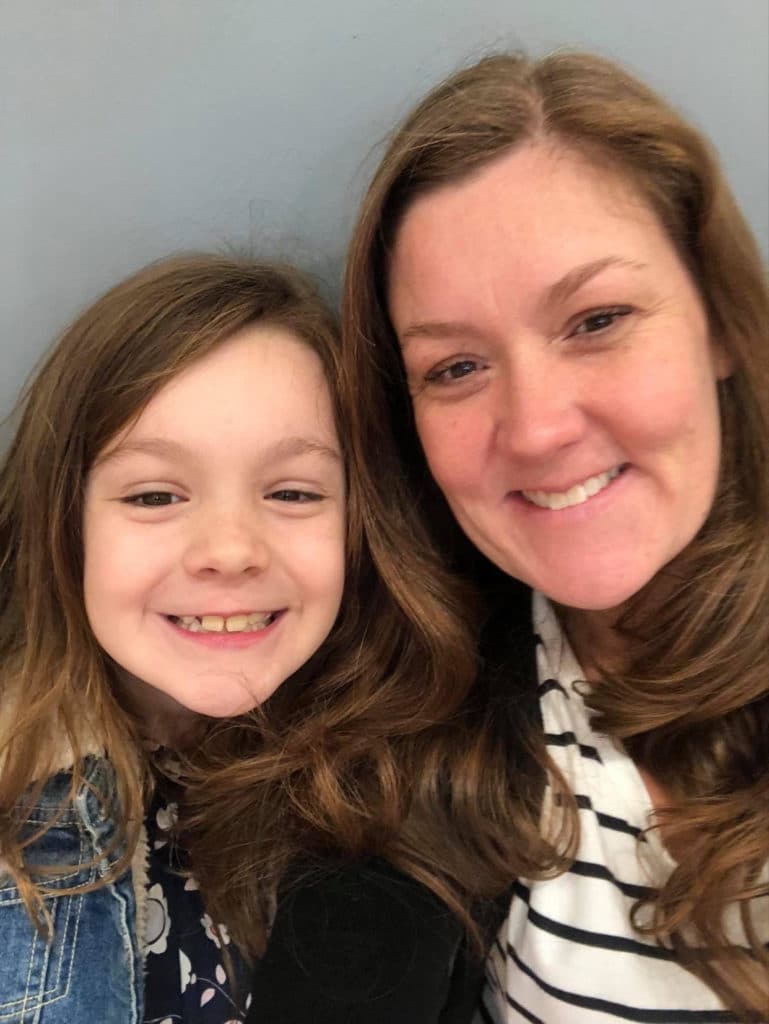 Growing up Together
As Jennifer and Sally began to mature, the pace of their conversations changed. Over the course of 10 years of friendship, they had gone from chatting about bands and boyfriends to work and kids. Luckily, as time progressed, new methods of communication became available. So the women began to use Facebook Messenger and started "pinging" each other and sending funny messages.
They even planned to meet up for the first time this spring in Melbourne, Australia, where Sally and her family live. The trip planning focused their conversations for many weeks as they worked out the details. Unfortunately, their plans would be interrupted with something unexpected: travel restrictions related to Coronavirus.
The pandemic and its effect on their individual families soon took hold of their daily talks. Jennifer said that, "We just decided to keep giving each other updates on how everything was going. The United States ended up being about two weeks ahead of Australia though, so when I started telling her about the shortages, she was really taken aback."
They also discussed how the virus affected their work lives. As a discipleship assistant at PCBC, Jennifer made it her mission to stay connected to the church and used her time off to assist in her daughter's digital learning assignments.
Meanwhile, Sally's position as a first responder began to intensify. Sally told Jennifer about her difficult experiences as Head Nurse at a hospital in Melbourne.
"The nurses and doctors started to talk about what they would have to do in worst case scenarios, like if ventilators began running short. It was really heartbreaking to hear," Jennifer said. "I just kept thinking about her having to deal with the stress of work and still having to be a mom and coming home and helping with homework or making dinner. It all just sounded impossible to me, but she's doing it."
The women have also discussed how their respective countries are responding to the crisis. In Australia, Jennifer said, "They have specific shopping hours for first responders and senior citizens so they can get what they need before the crowd rolls in. I thought that was really neat."
They talked about the differences in their daughters' schooling during the pandemic as well. Jennifer explained, "I told her about how we were doing school online and how we weren't sure if we'd even be starting back normally in the fall. They're doing things a little differently though. In Australia, school is going to start back up in June, and they'll be staggering school days between students."
A Legacy of Friendship
There is a bright spot in all the chaos. Amid all of this, a new friendship sparked between daughters Peggy and Maddie. Jennifer said she not only encouraged the correspondence between the girls, but insisted they do it the old-fashioned way.
"I thought it would be sweet if their friendship started out the way mine and Sally's did, through letter writing. Once it started, though, my daughter Peggy realized how much she loves getting things in the mail, so that's been really fun for her."
The girls play video games with each other online to stay connected, and use their moms' phones for weekly catch-up. They've also worked on planning activities for their trip once it's safe to travel internationally again. In quarantine, the girls have been able to research fun activities to do in Melbourne, like visiting the local zoo.
All and all, Jennifer said the friendship between her, Sally and their daughters is so special because, "You can be continents away from someone, but still feel so connected to them because of the technology available to us today."
She went on to say, "In times like these, when we feel so far apart, we can still make an effort to be close to someone through texting, calling or even Facetime, which is something special."