Beginning Aug 12, Gwinnett Schools Moves to All-Digital Learning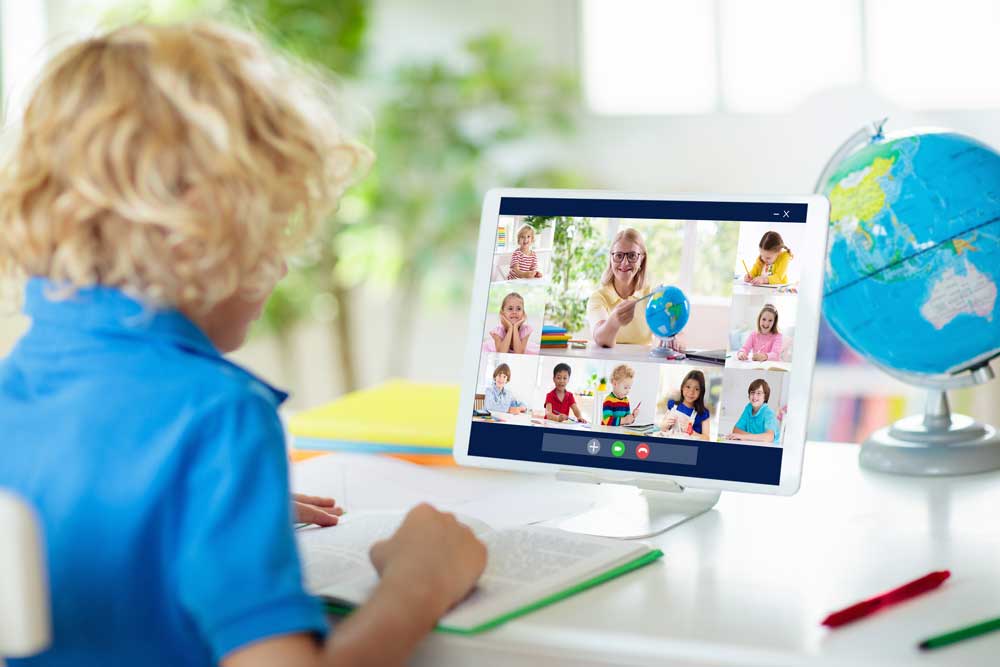 On July 20, 2020, CEO/Superintendent J. Alvin Wilbanks announced that Gwinnett County Public Schools (GCPS) will open the 2020-21 school year on August 12 with all students receiving digital instruction. Although the district had planned to begin with both in-person and digital instruction, the current COVID-19 situation required a change in those plans.
"There is no replacement for face-to-face instruction, and that was our preferred model for starting the school year," said Superintendent Wilbanks. "With that in mind, we offered parents an option between in-person and digital instruction in order to be responsive to their wishes for their children. However, out of an abundance of concern for our students, families, and employees, we made a very difficult decision based on the increasing number of COVID-19 cases we are seeing in our county, as well as the concerns that have been expressed by our teachers, parents, and others in the community."
GCPS leaders will continue to gather information from health officials and monitor the still-fluid COVID-19 situation in Gwinnett County. That information will help determine when the district can safely open for in-person instruction.
During the spring and summer, school system staff have worked diligently to improve the digital learning experience for students. Summer staff development has focused primarily on effective teaching in a digital environment. Content specialists created digital lessons and provided instructional resources to help teachers better serve students.
Digital instruction this fall will look very different than it did in the spring. Expectations for teachers and students will be consistent with those for in-person instruction. The digital school day will follow a daily schedule. School attendance will be expected and documented. And, students will receive grades and will take assessments to measure their learning.
Teachers will report to their schools to deliver their digital lessons, participate in staff development, and collaborate with their fellow teachers to make digital instruction more effective for their students. For some employees, reporting to school may be difficult for a number of reasons. Principals will work with the staff members at their school to address individual concerns and make accommodations where possible. Those who are allowed to work from home will be expected to come to the school periodically to work with other school staff and leaders.
With the move to 100% digital learning, GCPS leaders continue to address the challenges that we know exist in terms of student access to devices and reliable internet connections. The district will check out Chromebooks and internet hotspots to students, based on need, to ensure equitable access to quality digital learning.
"This is not the beginning of the school year we had hoped for; however, it was a possibility we planned for, knowing that keeping students and staff safe had to be a priority," said Mr. Wilbanks. "We are confident we can do digital learning well, thanks to the quality teachers and leaders we have in this district, the comprehensive preparation over the last four months, and our steadfast commitment to do what's best for Gwinnett students."
Details for the 2020-21 school year will continue to be shared on the district website and in SchoolMessenger updates, including plans for a return to in-school instruction once that is possible. Click here for more on digital learning in the fall.
Greater Atlanta Christian School Celebrates Homecoming 2020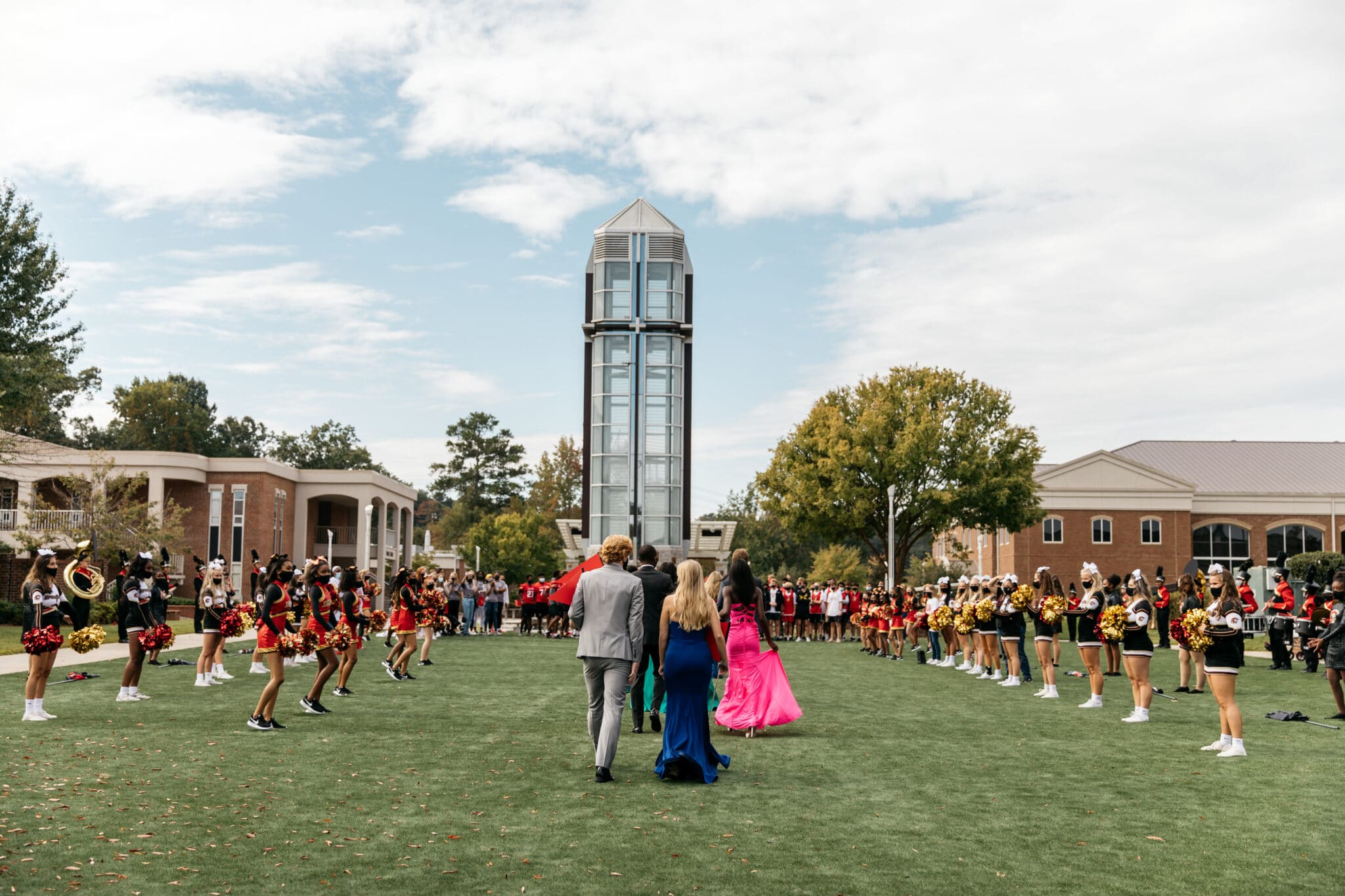 Greater Atlanta Christian School celebrated Homecoming on October 16 with an inaugural Homecoming Parade, football game, and half-time festivities.  "Homecoming is an important part of school life and most traditions need re-tooling in 2020. The parade brought our full K-12 student body enthusiastically together while being safely separated outside," said GAC President Dr. Scott Harsh.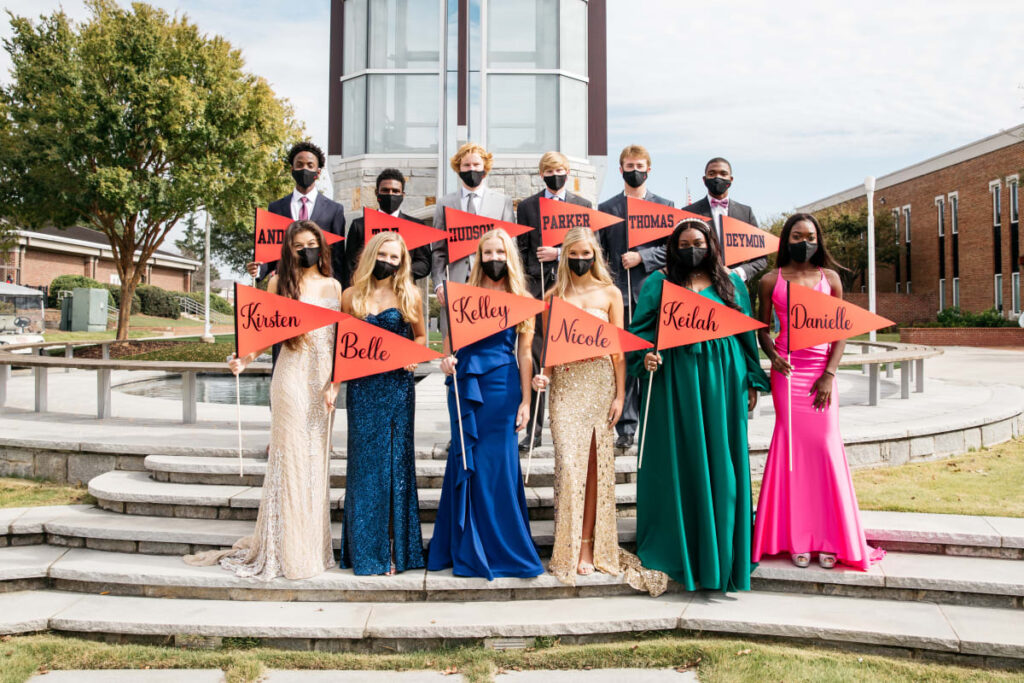 The parade curved through GAC's 88-acre campus amidst a cheering audience of students and faculty. Parade participants included the homecoming court, class representatives, band, flag line, football team, softball team, volleyball team, cross county team, cheerleaders, spartanettes dance team, and a homecoming float of the school's mascot.
The evening's football game increased the Spartan's season to 5-0 after a conference win against the Douglass Astros. The outstanding half-time band performance and homecoming court introductions culminated in crowning the GAC Homecoming King and Queen, Mr. Parker Hallock, and Ms. Danielle Jones. Danielle is the daughter of Andre and Carol Jones of Duluth. Parker is the son of Mark and Sarah Hallock of Norcross. Alumni events were scheduled virtually, with hopes for an in-person reunion in 2021.
U.S. Secretary of Education Announces Cornerstone Christian Academy as a 2020 National Blue Ribbon School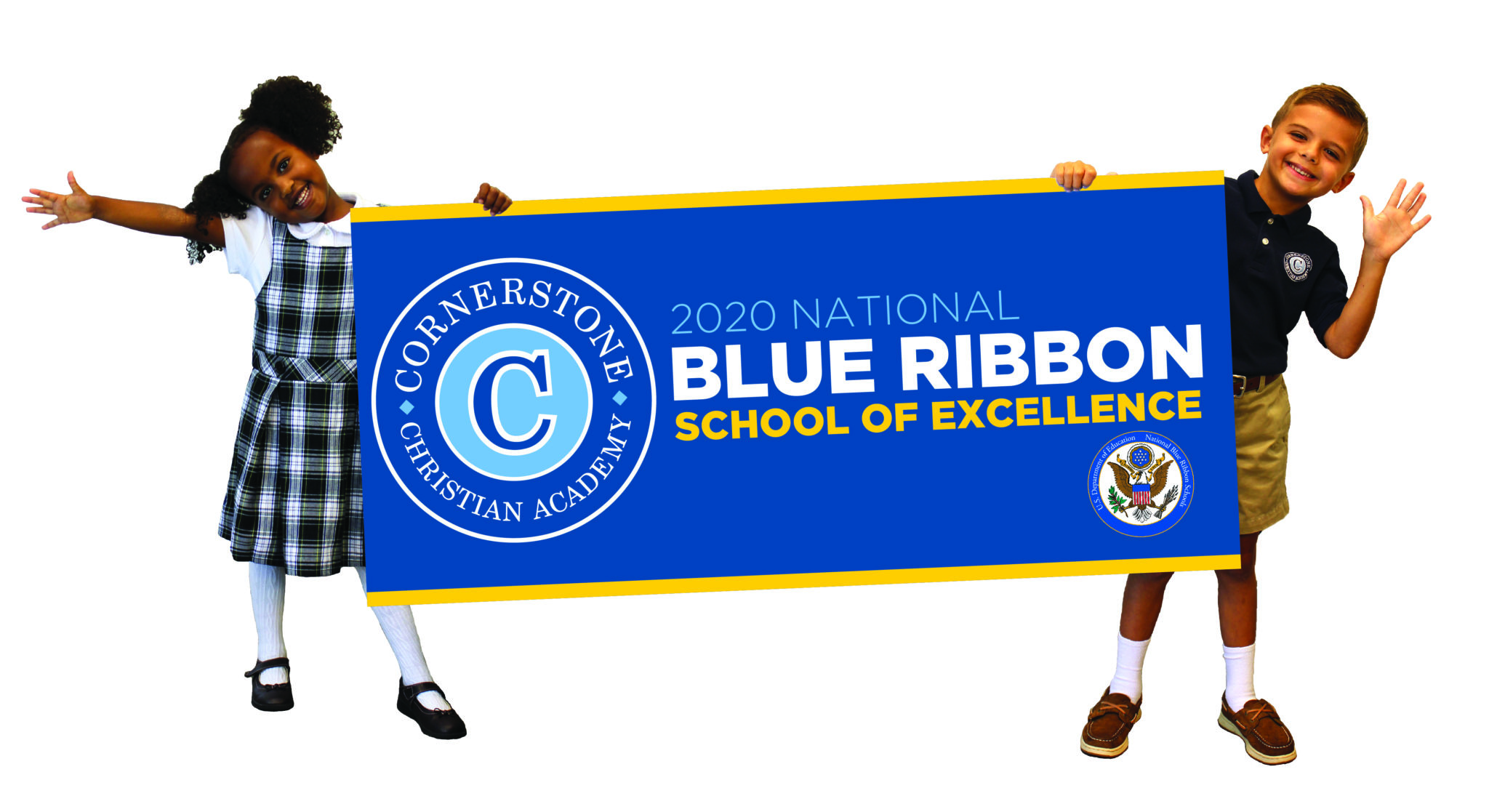 At 1 p.m. September 24, Betsy DeVos recognized 367 schools as National Blue Ribbon Schools for 2020. Cornerstone Christian Academy was recognized due to its exemplary high performance. This is the first time Cornerstone, located in Peachtree Corners, has submitted an application. After five years, schools are once again eligible for nomination if they so choose.
Cornerstone Headmaster Colin Creel said the following, "We are honored and humbled by this public acknowledgement of our community's effort. I say community because this was truly a team effort. Cornerstone's mission is to partner with parents to provide a quality academic education designed to develop students who will follow Christ, embrace biblical truth and live lives that glorify God. We are so thankful for the parents' trust to educate their children intentionally and thoughtfully. As an administrator and a parent, I am grateful that my children as well as many others are the beneficiaries of this truly exemplary staff.
Even though this is a team effort, I do want to acknowledge a few individuals who spearheaded the application process. A special thank you goes to Scheduling and Testing Coordinator, Terri Childers, for crunching all of the data and our division principals, Melissa Dill and Dr. Kevin Jenkins, for submitting the narratives and shepherding the two divisions well. In addition, I would also like to thank De Ann Crawford, former head of school and current Director of Admissions, and Theresa Tamel, former principal, who laid an excellent foundation for which the school to grow and thrive."
Cornerstone Christian Academy serves students kindergarten through eighth grade. For more information, please visit them at cornerstonecougars.org.
Nearly 2/3 of Cornerstone Christian Academy's 7th Grade Class qualified for Duke TIP's program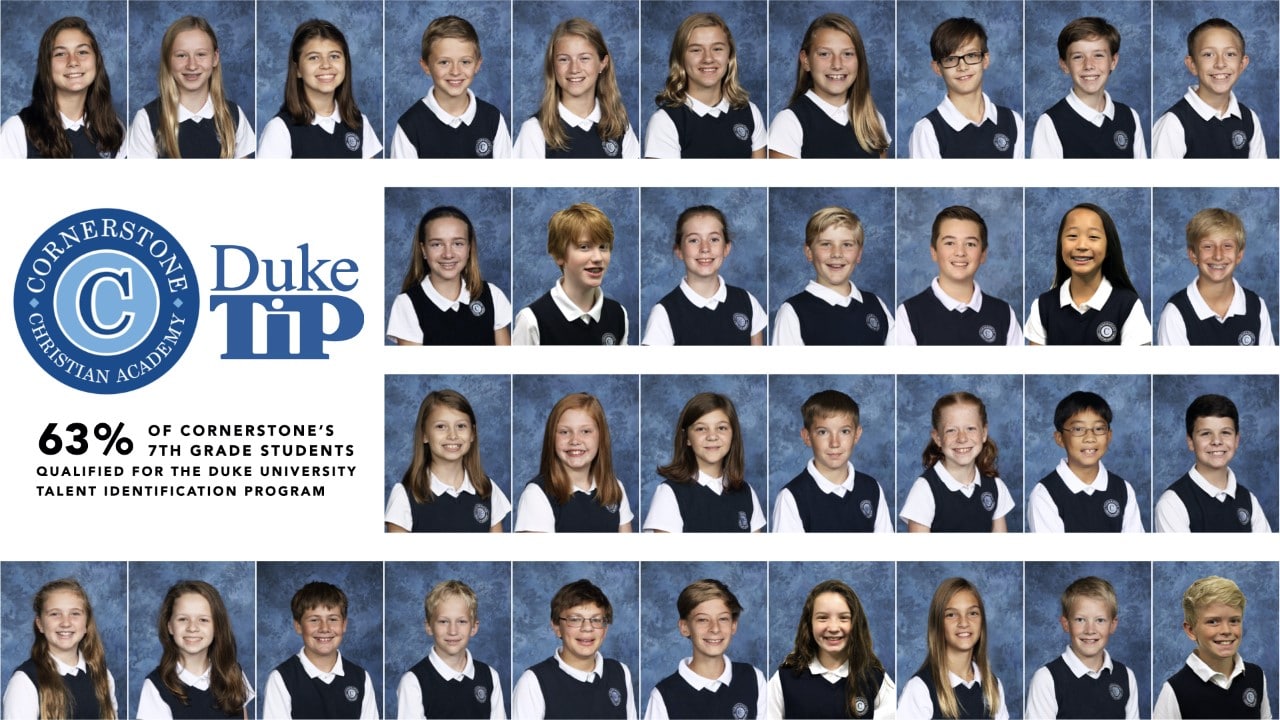 The Duke University Talent Identification Program (TIP) recognizes academically talented students, using scores on standardized tests at or above the 95th percentile as its criteria. This year, nearly 63 percent of Cornerstone Academy's current 7th grade students -the most in school history- qualified for the program. The students are as follows:
 Clara Allen, Sadie Archibald, Madeline Austin, Hudson Barrett, Katherine Beck, Kelsey Brown, Addison Brown, Rett Bush, Cole Creel, Jackson Dill, Juliette Dill, Jack Dowling, Callie Edwards, Charlie Frame, Will Hawkins, Gigi Gracie Henderson, Ben Hester, Hannah Hightower, Avery Hoffstedder, Ellie Hudgins, Ethan James, Lacie Jones, Derek Lee, Ryan Moleta, Kaitlyn Moss, Chloe Nylund, Eli Rickell, Hunter Rodgers, Spencer Schenke, Maddox Thomas, Abby Thorpe, Caroline Trice, Jackson Vanke, Cole Young