Greater Atlanta Christian School Student Selected for All-National Mixed Choir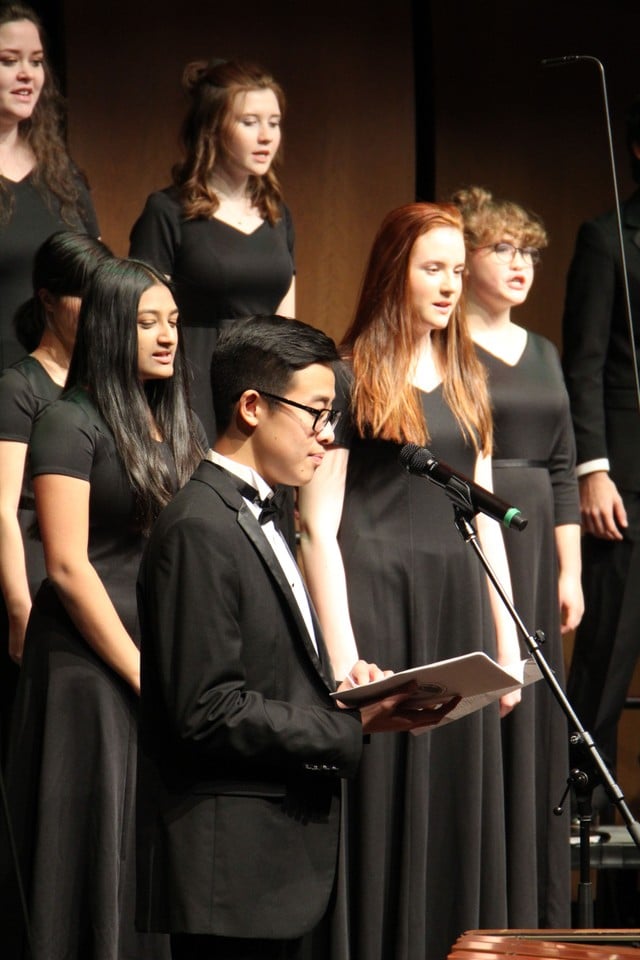 Greater Atlanta Christian School rising senior, Haotian (Bob) Yu, has been selected for the 2020 All-National Mixed Choir.  Bob entered GAC as an International home-stay student his freshman year and quickly gravitated to the offerings in the Fine Arts Department and onsite private music lessons.  "Bob has attained and displayed a level of mastery in this subject beyond most students in our country.  He successfully passed the two All State rounds of auditions (which required implementation of varied musical knowledge and skills) as well as the subsequent recorded vocal audition for All National," shared Dr. Marcus Miller, GAC Director of Choral and Vocal Activities.
The All-National Mixed Choir is chosen from high school applicants spanning all 50 states and is comprised of over 250 musicians.  The culminating program is expected to take place in at the Gaylord Palms Resort & Convention Center in Orlando, Florida, November 5-8, 2020. 
Bob is currently in his hometown of Shanghai, China, and was thrilled to hear the news. "Dr. Miller has impacted me the most throughout my time at GAC. He not only guided me through the process of studying music, but is also a mentor to me," he shared via email.
Bob is the son of Haiying Wu and is a part of GAC's International Homestay program, where students begin their high school education and graduate from GAC. 
For more information:  nafme.org/programs/all-national-honor-ensembles/2020-national-honor-ensembles-faq/
Peachtree Corners Library Programs, Activities and Hours of Curbside Pick up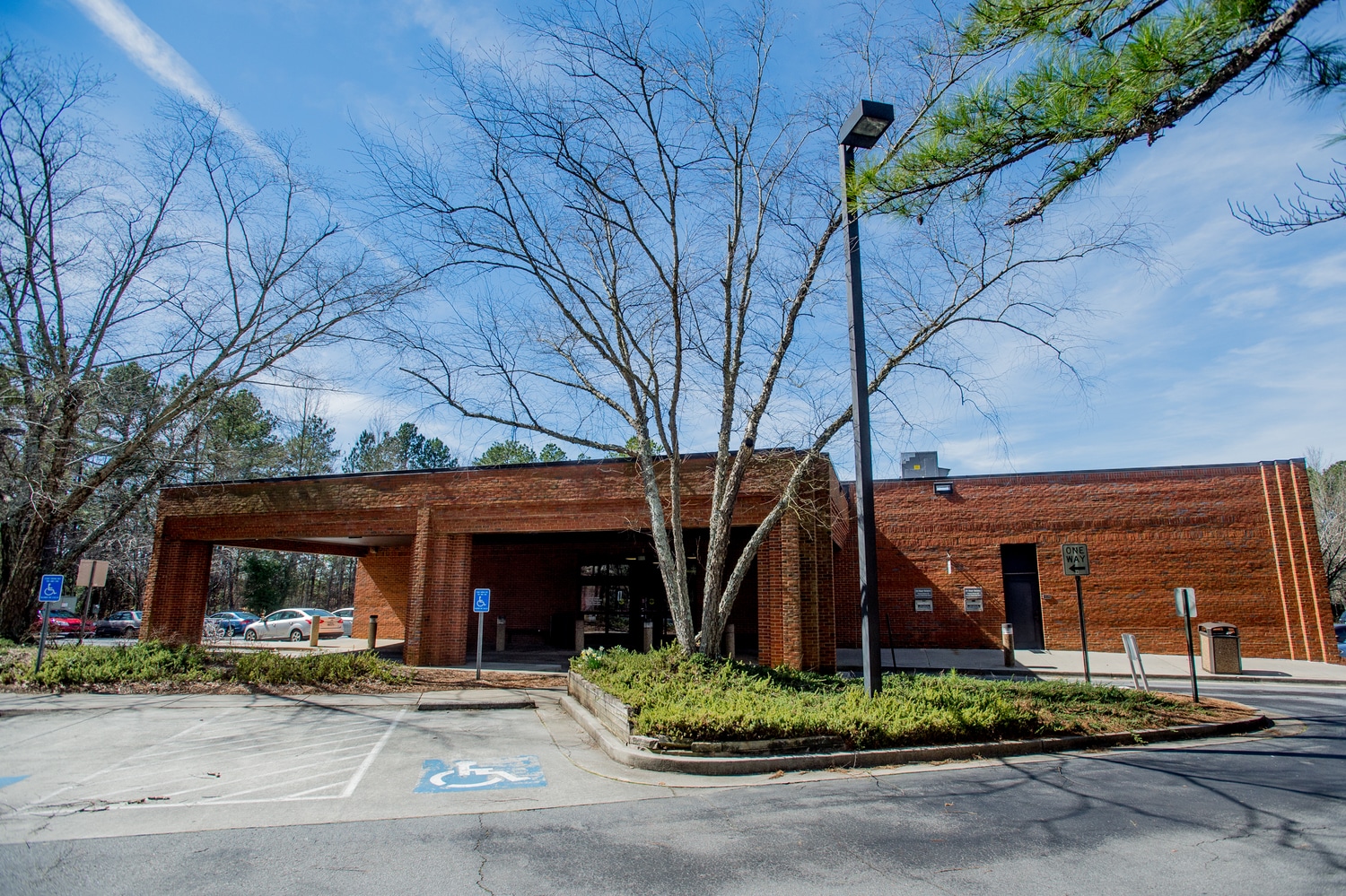 Curbside Pickup hours at the Peachtree Corners Branch are Mon-Sat. 10 am.-5 pm and Sun. 12-5 pm
Ongoing Peachtree Corners Branch Programs are the following: 
Virtual Common Threads 8/3, 8/10, 8/17, 8/24, 8/31, 9/7, 9/14, 9/21,28, 10/5 10/19; 10/26
Virtual Writers Workshop: 8/13; 8/27; 9/10; 9/24; 10/8 and 10/22
Teen Writers Workshop 8/13, 9/10, 9/24, 10/8; 10/22
Fiber Arts Workshop 8/7; 8/21; 9/4, 9/18; 10/2; 10/16, 10/30
Fake News 10/8 1:00p.m.
Virtual Peachtree Corners Book Club 8/4; 9/1 10/6
Virtual COVID-19 for Older Adults 9/3
Virtual Reading Rockstars for Middle Schoolers: 8/10, 10/5
Source:
Gwinnett County Public Library- gwinnettpl.org
High Museum of Art Commissions New Piazza Installation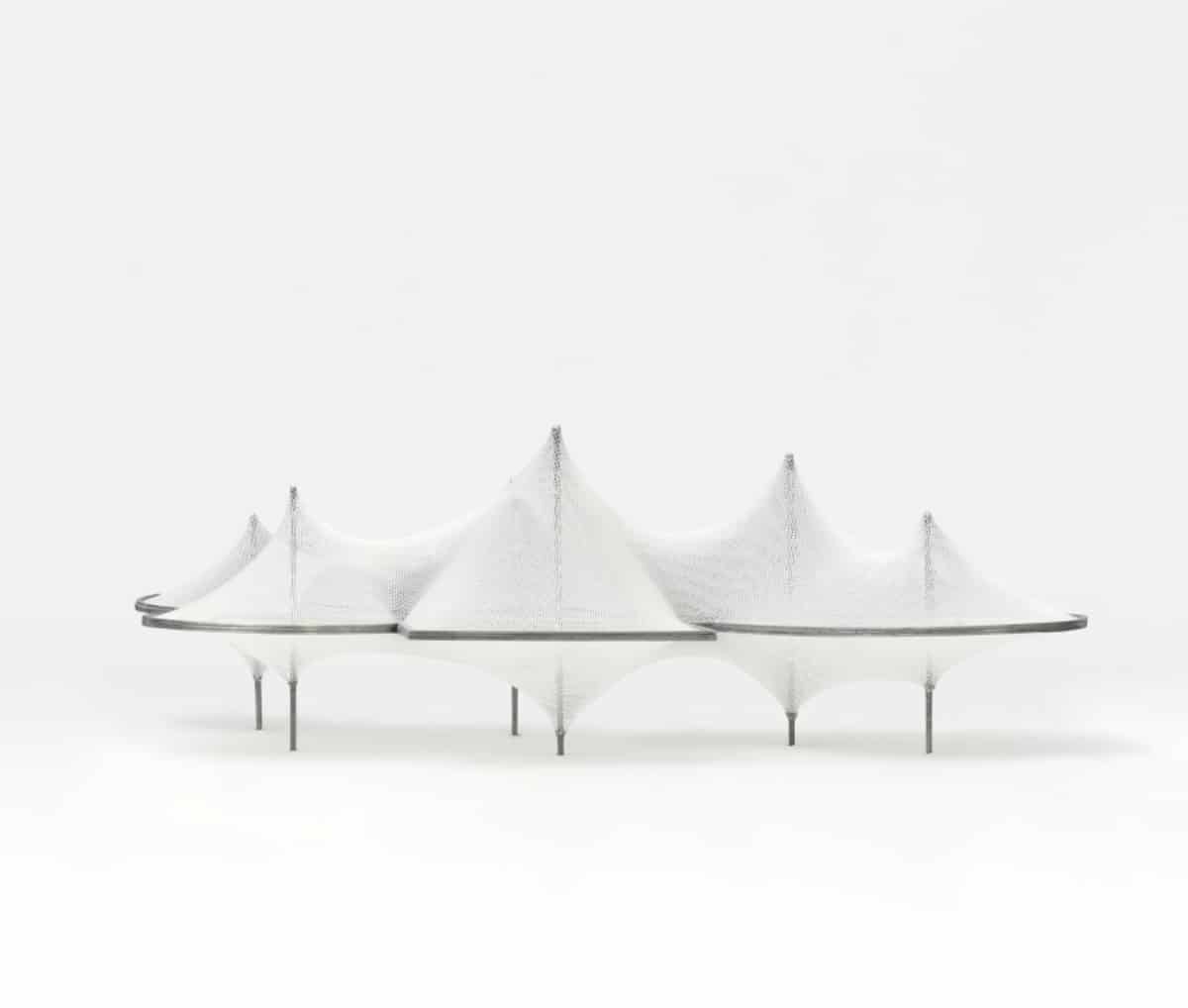 In July, the High Museum of Art will unveil "Murmuration," a soaring, stunning installation by the internationally renowned architecture and design firm SO – IL and partners Jing Liu and Florian Idenburg. Presented on The Woodruff Arts Center's Carroll Slater Sifly Piazza, the installation continues a multiyear initiative to activate the High's outdoor space with site-specific commissions that engage visitors of all ages.
On view from July 17 through Nov. 29, 2020, "Murmuration" speaks directly to the architecture of the Piazza and more broadly to the city of Atlanta and its relationships with the natural world as viewed through the lens of bird migrations. Featuring a foliage-filled mesh canopy suspended over the Piazza by a steel framework, the installation will envelop guests, evoking tree canopies throughout the city and region. SO – IL was inspired by Atlanta's reputation as the "city in a forest" and by the High's proximity to the city's largest greenspace, Piedmont Park, to guide the design of this installation.
Along with its many trees, the metro area is home to hundreds of bird species. The canopy's perches will aim to draw birds to the site. Beneath the canopy, guests can use the space as a shaded respite and participate in their own "nesting and perching" by using benches and "pods" suspended from the upper structure. "Murmuration" will serve as a welcoming atmosphere for rest and recreation, as well as a place for families to connect and create memories at the Museum.
"Our guests will enjoy the opportunity to relax and reflect as they lounge underneath the beautiful canopy of 'Murmuration','" said Rand Suffolk, Nancy and Holcombe T. Green, Jr., director of the High. "As with all of our previous Piazza installations, this latest project welcomes visitors of all ages to enjoy some fun, or take a quick break, in our outdoor space before heading into the Museum."
The installation's design is Atlanta focused but also explores broader themes related to nature, the environment and human-animal interactions.
"SO – IL's belief that connecting communities with their physical environment coupled with a thoughtful approach to engaging with the Museum's architecture, makes Murmuration relevant for our visitors and the community at large," said Monica Obniski, the High's curator of decorative arts and design. "It is incumbent on the art museum to create spaces that challenge traditional ideals of where art should be. SO – IL's socially-driven installation can help generate public discourse about the intersection of architecture and nature, but let's not stop there."
The project was originally slated to open in April but was delayed due to COVID-19. To ensure the safety of guests gathering outside under the canopy, the Museum will provide a hand-sanitizing station.
This project builds on the success of the five previous Piazza commissions: Japanese designer Yuri Suzuki's "Sonic Playground" (2018), Spanish designer Jaime Hayon's "Merry Go Zoo" (2017) and "Tiovivo" (2016) and 2014–2015's "Mi Casa, Your Casa" and "Los Trompos" ("The Spinning Tops") by Mexican designers Héctor Esrawe and Ignacio Cadena.
Source: Press Release by the High Museum of Art
Jennifer Sierra – Therapeutic Recreation Therapist / Art Teacher, Part of Five Stories to Brighten Our Spirits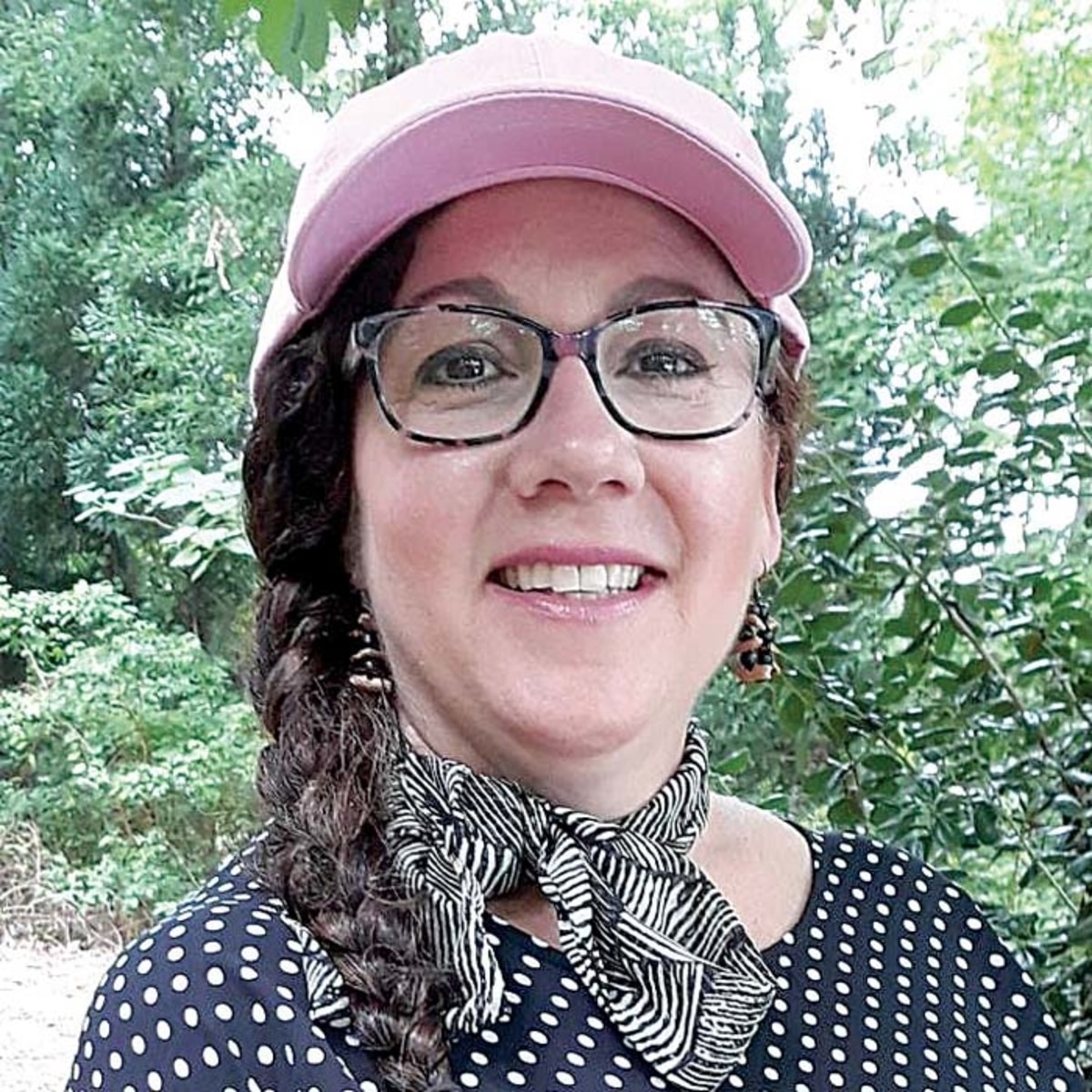 The Bright Side of Lockdown in Peachtree Corners
We can all relate to the surreal feeling brought on by the coronavirus as we struggled with being caught in this bizarre new world that was difficult to believe yet impossible to ignore. We couldn't help but feel shocked as it unfolded — it was unprecedented — although there had been a dreadful buzz in the air heading straight for us from miles away.
As our nation is sieged with controversy, climbing death rates, trepidation and uncertainty, I wanted to find some uplifting, local COVID-19 stories that would serve to brighten our spirits. This is part 5 of 5 stories to be posted.
In my quest to find uplifting stories amidst the COVID-19 wreckage of our 2020 dreams and aspirations, Jennifer Sierra was a beacon of light.
Pre-pandemic life for this industrious, Peachtree Corners mom was full. She owns and operates The Grateful Gourd, a company dedicated to providing art programs at assisted living, memory care and long-term care communities across Atlanta.
From Lithia springs to Cumming, Sierra shared her passion of 30 years — entertaining seniors, their caregivers and families with her "watercolor paint party on the go."
She also led field trips for Gwinnett County Parks and Recreation as a part-time educator at The Environmental Heritage Center. Wednesday nights were dedicated to teaching young children at First Baptist Church Atlanta.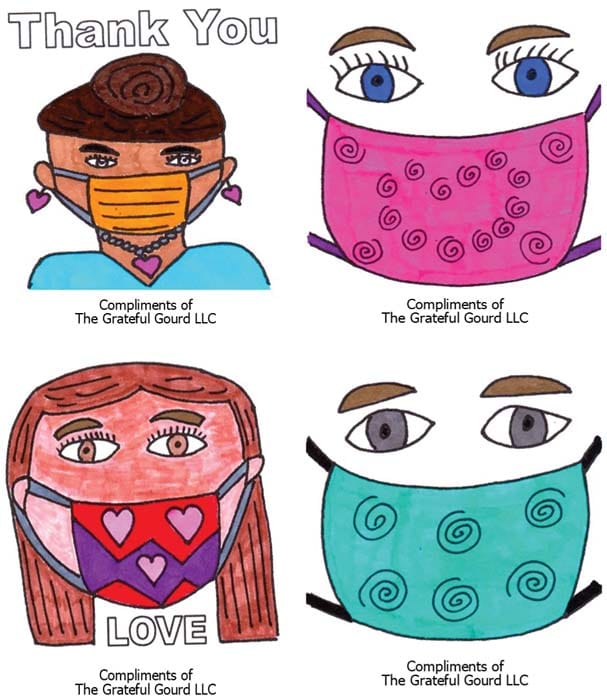 The Trifecta
When the pandemic touched our lives in Georgia, retirement communities, schools and churches shut down, leaving Sierra out of three jobs and in the same predicament as parents of school-aged children across the globe, propelled into the daunting new world of distance learning.
"It was really quite abrupt," she recalled. "I ran my last program on March 10, and shortly thereafter communities started to close their doors. When I showed up for my scheduled art class on the 12th, they said, "Sorry, we can't let anybody in,"" Sierra recounted.
On Pause
The Grateful Gourd business had been taking off for Sierra before things came to a screeching halt. "I was really kind of devastated. I was anticipating actually adding more communities. I had my calendar set through 2020 as many proactive vendors do," Sierra said.
She was frustrated and lost because she truly loves working with the seniors and had put a lot of effort into building her company, only for it to be put on "complete pause." Understanding the valid reason for this hiccup, Sierra still feels the sadness of uncertainty. "Is this going to be considered a phase 3 reopening? Nobody's really sure when the communities are going to open up. The only thing I know is that everybody is ready," Sierra said.
Change with the Times
Rather than dwell upon her own sorrows, Sierra thought of her senior friends. They'd regularly spend two hours together painting, laughing, exchanging stories about current events and memories of days gone by. She longed for them to have a positive experience even as they sheltered in place so they could remember their gatherings and maybe feel hopeful that her classes would soon resume.
"A few weeks in, something clicked inside of me and I decided to take initiative and do what I do in a slightly different way. I'd send my images to all of my staff contacts at these communities so the residents can continue to do what they love, even inside their individual rooms," Sierra said.
She now creates drawings, specifically to be printed on paper meant for colored pencils, to ease the burden of the clean-up and sanitation necessary when using watercolors.
"At this particular time, I don't want to give employees working in long-term care communities any more work because they have been working so unbelievably hard. They've even had the National Guard going in to clean. If you can imagine, they're working even harder now," Sierra said.
Free of charge, just to provide an activity for residents to pass some time and possibly recall the fun moments they've shared, Sierra mails her clients copies of her thoughtful drawings designed to conjure happy memories for the seniors who will color them.
"I knew that it would at least provide a smile. Just a smile, it's something very small that I could contribute to help people feel good for a little while. I know it's tough for them," she said.
Leisure Times to Beat the Lockdown Blues
To further entertain her senior pals, Sierra started curating and delivering a monthly pamphlet of activities to help cheer them up as they endure long days of social distancing from friends and family.
The Leisure Times packet includes an image she draws for coloring, a large word search and a complete-the-verse music activity.
"I wanted to incorporate music because it's so meaningful to people. You can be 80 and have some memory impairments, but some things — like music — stay. It's such a great tool for those with memory loss because it takes them back to a happy place, maybe to their first kiss," Sierra said.
The scrambled song lyrics are chosen with her audience in mind: "That'll be the day … That I die." "Sweet Mary Lou … I'm so in love with you." "I found my thrill … On Blueberry Hill." "They'll have a good time, spend some time racking their brains and figuring it out," she beamed.
Aware that some residents may be slightly confused, wondering why they can't leave their rooms, Sierra hopes her pamphlet will provide a little distraction. She described how they approached her during her group visits — visibly anticipating some fun.
"We really do have a good time. That's what I'm trying to create with Leisure Times. I hope it rings a bell for them and elicits that positive response," Sierra explained.
Meals on Wheels
When closed schools eliminated her job with the Environmental Center, Sierra was transferred and began delivering meals to homebound seniors. "Gwinnett is a huge county and does a tremendous job providing many services. It's really state-of-the-art," she said.
From leading students on field trips to helping with food distribution lines, meal packing and delivering meals in a refrigerated truck, Sierra did not miss a beat or an opportunity to be grateful.
"It's such a blessing. I got this job because of the coronavirus. I'm helping people and they're helping me. It's a symbiotic relationship," she said.
Contact Gwinnett County Senior Services
Anyone 60 or older is considered a senior. If you or someone you know could use help with meals during the pandemic, contact Gwinnett County Senior Services at 678-377-4150.
The Grateful Gourd
If you'd like to book an entertaining and therapeutic art class once the assisted living and memory care communities reopen, contact Jennifer Sierra at thegratefulgourd@gmail.com.
As we fumble through this time of history-in-the-making, sometimes feeling powerless, I hope this feature has inspired you and brightened your day.
"If I can do this, in this teeny-weeny way, anybody can," Jennifer Sierra said. "We all have certain gifts and you know what? All of the gifts that everybody on this planet has, are essential in some way."