International Charter Academy of Georgia Graduates Second Class of Students in Virtual Ceremony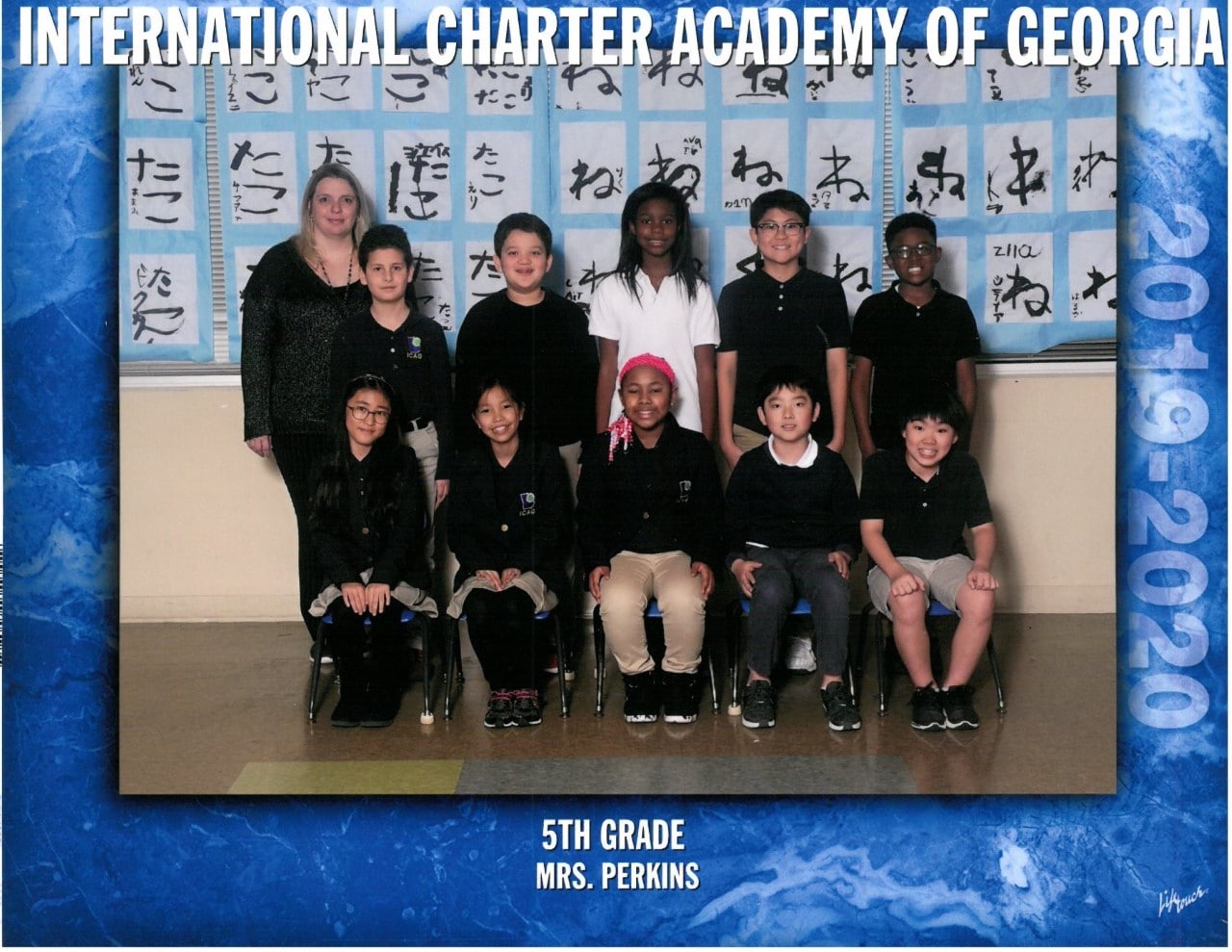 On May 8, International Charter Academy of Georgia (ICA Georgia), a Japanese-English dual language immersion charter school, graduated its second class of fifth-grade students.
Due to the COVID-19 pandemic, the graduation took place virtually via video conference. It featured a musical performance of the song "Carry You" by teacher Tomoko Hannah, followed by a recitation of the class motto, as follows, by graduates Hashi Friend and Haru Kaminomiya:
Consul General of Japan in Atlanta Kazuyuki Takeuchi gave remarks in Japanese and English in which he encouraged students to always remember the experiences they had in elementary school. He reminded the students to be kind to their neighbors, and to those who are facing difficulties.
School Founder and Governing Board Chair Minako Oki Ahearn asked the students to think about what they want to see 100 years from now. She quoted from Hyaku-nen-go no furusato o mamoru (Protect your hometown 100 years from now), a true story from the 1800s in which a man in Japan saved many lives from a large earthquake and tsunami and then led his community to plan against future tsunamis. She asked the students to return to ICA Georgia in 20 or 30 years and talk about their past experiences.
Principal Tara Ranzy spoke about the multi-linguistic, multicultural community that is ICA Georgia. She encouraged the student to "be present" and shared the idea of "ichi-go ichi-e," a Japanese concept that means treasuring the unrepeatable nature of a moment.
The virtual graduation concluded with a video of pictures taken throughout the school year and then a slide show of all the diplomas.
ICA Georgia has been holding classes virtually since March 16. Students have been logging in to online classes given in real time every morning. The school quickly overcame the huge challenge of transitioning the entire student body to online learning in just days. In fact, fourth grade teacher Felecia Tucker-Jones was recently presented with the Shining Star Award from the State Charter Schools Foundation of Georgia for her support of fellow teachers who struggled with new technology during the shelter at home order and for helping the school host events like the graduation online.
Furthermore, ICA Georgia was recently awarded a State Charter Schools Foundation of Georgia grant to provide remote tutoring for students in Japanese during the summer break. ICA Georgia teachers will meet with students for a minimum of two hours per week. Remote tutoring will help close the learning gap for at-risk new English and Japanese language learners, SST/RTI referrals and special education students.
Source:
Jessica Cork
404-520-5808
j.cork@internationalcharteracademy.org
For further details about the school, visit www.internationalcharteracademy.org, call 770-604-0007, or email info@internationalcharteracademy.org.
City Recognizes its High School Graduating Seniors with Special Video Tribute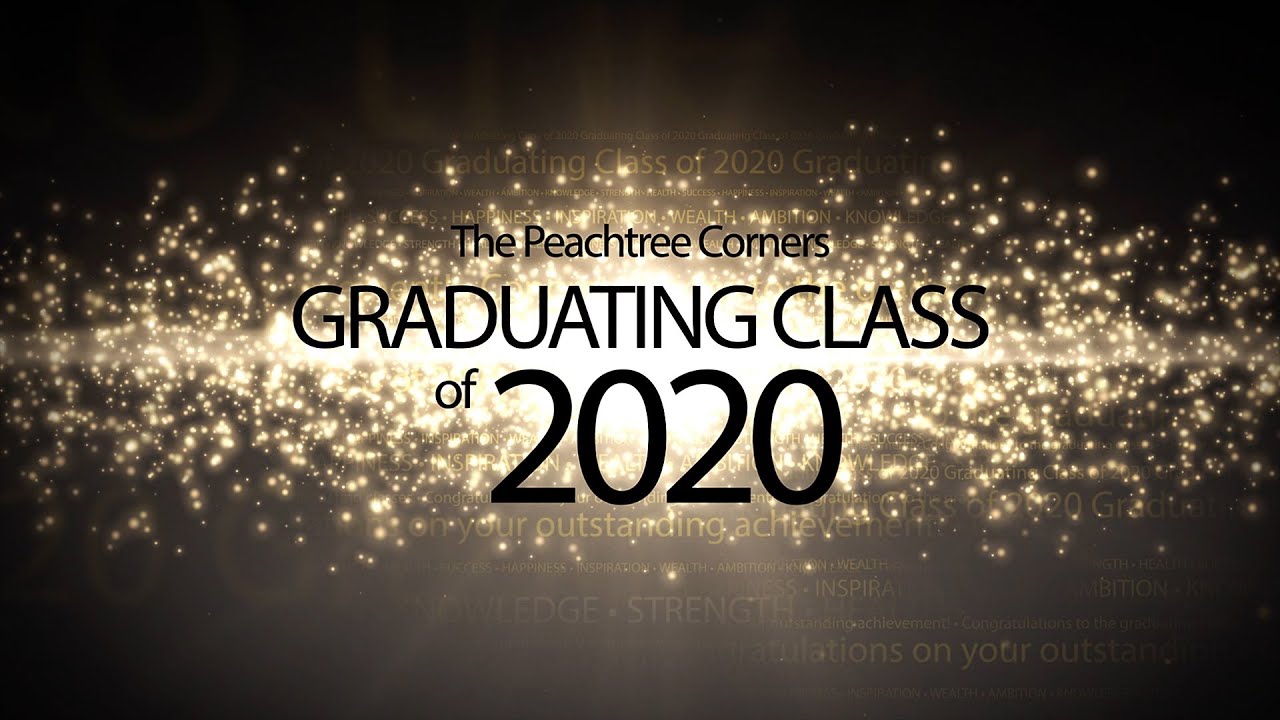 The coronavirus hasn't stopped this year's high school graduating seniors from making lemonade out of lemons, in this case the lemon was a virus pandemic that has virtually stopped the world in its tracks.
Though they didn't have the chance to be part of the traditional march to pick up their diplomas signifying the completion of 13 years of schooling, this group has learned there is more than one way to mark this annual rite of passage. Families have gathered remotely using technology to overcome the barriers of social distancing, and impromptu automobile parades were held as graduating seniors made the rounds in their cars waiving to neighbors, friends and supporters in celebrating their big day.
And the city of Peachtree Corners is also doing its part to make this a special moment – via a unique video highlighting the city's high school seniors. All Peachtree Corners graduating seniors who attended a public, private school – or were home schooled, had the opportunity to submit photos, videos and information which was used to create this special video.
"This year's high school graduates went from working in a classroom to working 100 percent online," said Mayor Mike Mason. "They watched their dreams of a traditional graduation vanish before their eyes. But history will prove that the 2020 High School graduates have learned to improvise. The world changed, and they changed with it.
"Each and every student can stand tall and be proud for they will forever be remembered as the graduating class who made milestones and history. We wish you great success."
The 2020 High School Senior Class video is available on the city's YouTube channel, PCN Network.
The video will also be shown Friday, Saturday and Sunday on the big screen at the Town Green.
City Releases Special Memorial Day Tribute Video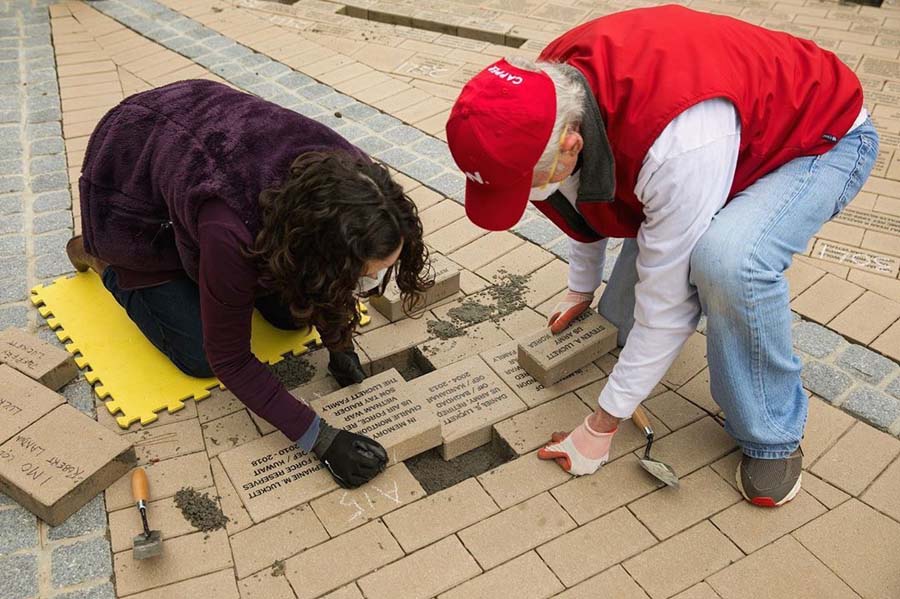 Due to the coronavirus pandemic, the City of Peachtree Corners and the Peachtree Corners Veterans Monument Association will commemorate America's fallen soldiers this Memorial Day with a special video tribute.
The special video features comments by Mayor Mike Mason and Retired Army Col. Bob Ballagh, a wreath laying by Councilmember Alex Wright, volunteers installing 48 new pavers and concludes with the traditional raising of the flags to full staff at noon.
Please use this link (or see the embedded video below) to view the city's video tribute as we remember the men and women who died while serving our country.  
The PCVMA would like to thank all who were involved in the making of this year's video:
Mayor Mike Mason, a veteran of the U.S. Navy
PCVMA Master of Ceremonies, Retired Army Col. Bob Ballagh
Councilmember Alex Wright, a veteran of the U.S. Navy
PCVMA Vice President, Retired Army Reserves Col. Doug Heckman
PCVMA Committee Member and Retired Navy Commander Tiffany Grave de Peralta
Assisting with flag raising PCVMA volunteer David "Doc" Hammer
Simpsonwood United Methodist Church Rev. John Purington
Bugler, Wesleyan Band Director Jeff Foster
Videographer Howell Upchurch, a veteran of the U.S. Air Force
Professional Photographer Jason Getz, a Peachtree Corners resident
And the volunteers who installed the 48 new brick pavers
Gwinnett Accepting Cares Act Grants Applications For Covid-19 Programs For The Needy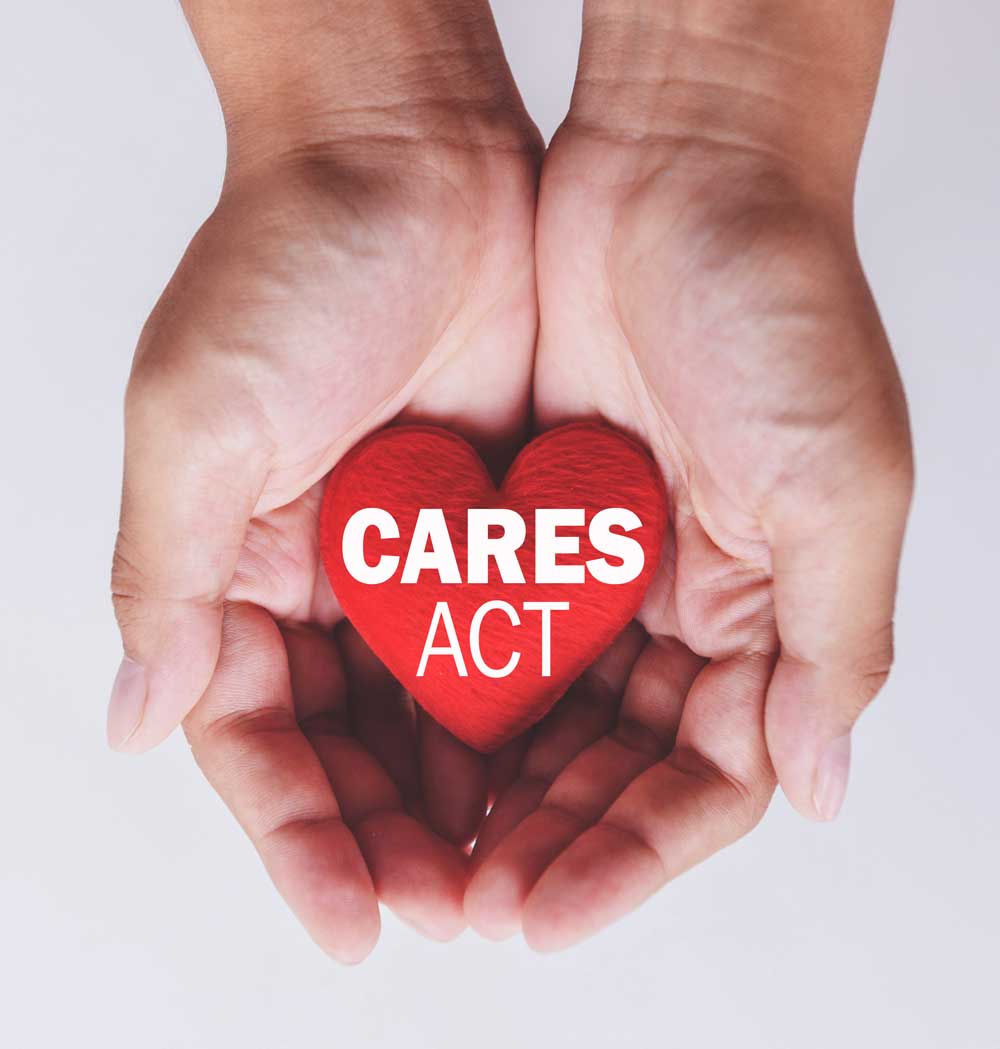 Gwinnett County is accepting applications from nonprofit and faith-based partners for round one of its federal CARES Act grant funding to serve Gwinnett residents most in need because of COVID-19.
All applications must be submitted electronically to the Community Development Program by June 4 for consideration.
Funding allocations will be made to qualifying nonprofit agencies providing eligible services in Gwinnett County. Applicants must be registered to conduct business in the state of Georgia and be designated as a 501(c)(3) organization.
The Gwinnett County Community Development Program will be hosting a Gwinnett COVID-19 Funding Webinar Friday at 11 a.m. The meeting can be accessed by computer, tablet or smartphone at global.gotomeeting.com/join/994133205 or by phone at 571.317.3112. The access code is 994-133-205.
CARES Act grant funds are reimbursable, so applicants must have the capacity and cash-flow to cover eligible costs. The County encourages collaborative submissions – especially those that use a strategic approach to address critical needs, such as emergency food assistance, housing and emergency shelter, childcare, transportation, and healthcare services.
Applicants will need to fill out the COVID-19 Statement of Need application at www.GwinnettCounty.com. The application can be found under Top Stories from the home page as well as under COVID-19 Resources for Nonprofits on the Department of Financial Services' Grants webpage.
The $2 trillion Coronavirus Aid, Relief, and Economic Security Act passed in March is intended to provide direct economic assistance for American workers, families, and small businesses, and to preserve jobs for industries. Gwinnett County manages CARES Act funding locally.
For more information, call the Community Development Program at 678-518-6008 or email gchcd@gwinnettcounty.com.