Successful Norcross High Cross Country Teams Bring Home High Scores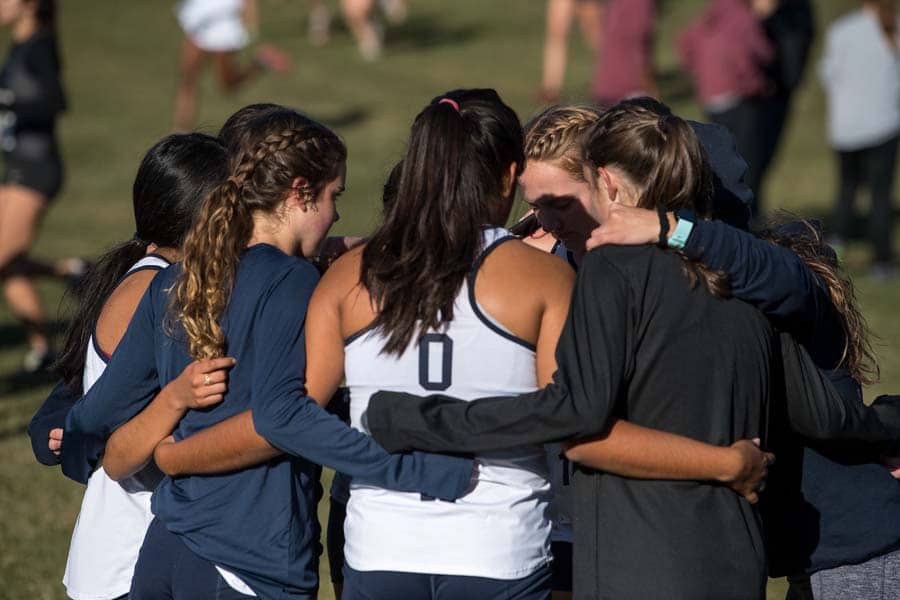 Everyone is invited to help support the team at the Blue Devil Run on February 8
The Norcross High School boys' and girls' cross country teams had significant success this season, making it a benchmark year for the Blue Devil runners.
The boys' team made waves by winning the 7A Area Four Championships, defeating powerhouse schools such as Brookwood and Millcreek, which Norcross High School hasn't done since 1982. The girls' team also scored well, placing 6th out of the 13 schools that competed there. Two of their runners, Merritt Blum and Claudia Gatti, placed in the top 12.
Nathan Brooks, who has been coaching the runners for three years, talked about how the experience brought the team closer as a whole. "We had to overcome a lot of different challenges, but the camaraderie and support that the seniors gave the rest of the runners will definitely be missed," he said.
Their journey didn't stop there. Winning at the regional championship was a stepping stone to the team's ultimate goal: competing at the Georgia High School Association (GHSA) state cross country championships in Carrollton, Ga.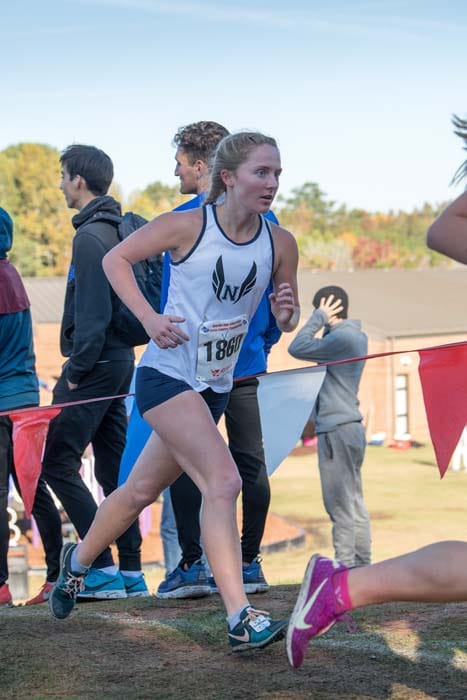 "Being able to take our boys' and girls' teams to the 7A state championships is a big accomplishment," said senior Merritt Blum. "You're going out there and running against the most competitive teams in the area, and by the end of the season, everyone is at their peak."
She added that despite the pressure, "…the chance to compete there gave us that second wind we needed to train ourselves even harder for the championships. Even though we work hard all season, knowing that we had the opportunity to go up against the best of all the cross country runners in Georgia gave us a new kind of motivation."
Their hard work paid off, and the boys' team placed 7th in the state. Four of the team's runners placed in the top 50 out of the runners who competed there: Miguel Schlicht (15th), Joseph Winters (33th), Gabriel Schlicht (34th) and Yonas Chimbanda (47th).
Gabriel Schlicht described his experience as something unforgettable. "It was very exciting. You could feel the energy as the 200-plus runners sprinted off the starting line—and the atmosphere was electric," he said. "My favorite part was the finishing downhill sprint because the spectators were going crazy."
The girls' team also performed exceptionally, and as a team ended up 14th out of the schools that competed. Junior Claudia Gatti finished 17th, and senior Merritt Blum rounded out the girls' score, placing 43rd.
The teams' accomplishments this season wouldn't have been possible without the support of their dedicated coaching staff: Nathan Brooks, Katherine Yost and Ken Almon.
Nathan Brooks said, "This year's team was a treat for me as a coach. We accomplished a whole lot winning the 7A area title for the first time in almost 40 years, and on top of that finishing 7th at the state meet. As an organization, we're looking forward to carrying that success into the track season and continuing the growth we have had this fall."
If you'd like to support the Norcross cross country team, you're invited to participate in the 10th annual Blue Devil Run on Saturday, February 8. The beloved community event is fun for the whole family. Proceeds of the race go towards funding Norcross's cross country and track teams.
You can register at bluedevilsrun.com to run or walk—or even to support the team as a phantom runner if you can't make it to the race. There'll be breakfast, coffee and sponsor tables for the runners to enjoy before and after the race, as well as a warm-up led by a YMCA instructor. The Blue Devil Run is a Peachtree Road Race qualifier.

GAC Announces New Head Volleyball Coach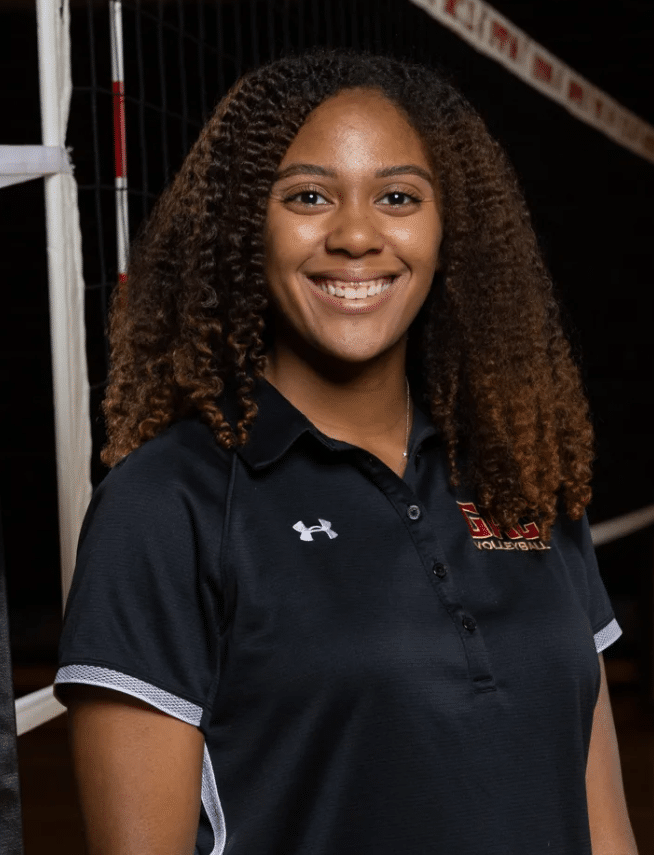 The Greater Atlanta Christian School (GAC) Athletic Department has announced that Crystal Lee will take the helm as the new Head Volleyball Coach at GAC.
"I am excited to announce that we have selected Crystal Lee as our new Head Volleyball Coach," said GAC Athletic Director Tim Hardy. "Crystal Lee embodies the characteristics we want in a head coach at GAC. First, she has a strong Christian faith that guides her daily life.
"Second, she has a natural ability to connect with student-athletes and foster trust through relationships. Third, she loves Volleyball and has a passion for using the game to develop her athletes as people, as well as players. Finally, she has a clear vision for the future of Spartan Volleyball."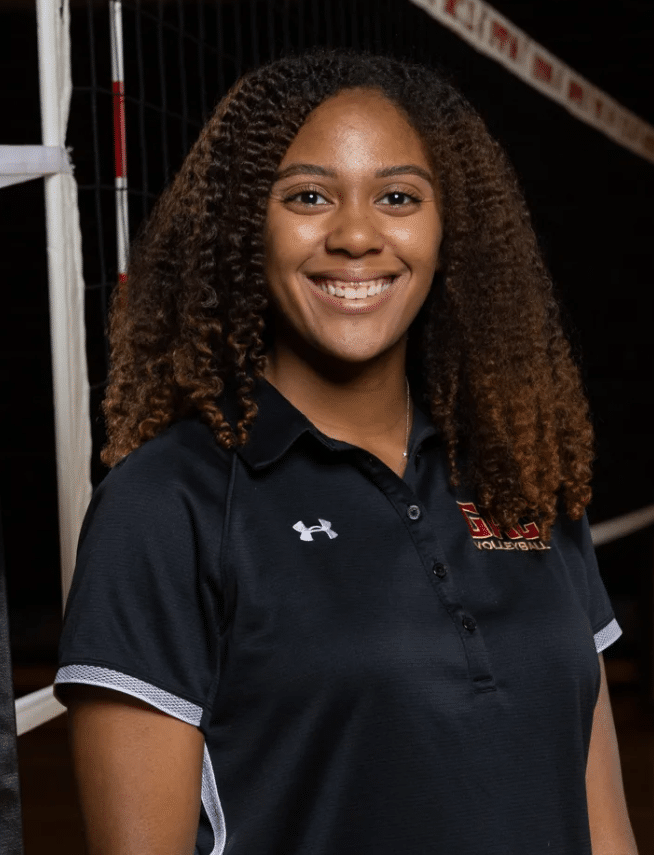 Coach Lee was a GAC Varsity Assistant Coach during the 2022 season and played an instrumental role for the Spartans' state championship team. She previously coached at Johns Creek High School from 2019-2021, and she coached club Volleyball at 575 Volleyball and A5 South as well. Coach Lee also played collegiate Volleyball at Georgia State University from 2015-2018.
"I am honored and privileged to serve as the head coach of this program, and I look forward to inspiring and developing these young women not only as exceptional athletes but also as outstanding members of the community. It is my prayer that these young women will be guided into successful lives after GAC, regardless of whether or not they pursue athletics," Coach Lee said.
"As an assistant last year, I witnessed the program's success, but I was most inspired by the guiding principles that embody GAC's mission. The rich tradition of academic, spiritual, and athletic excellence of GAC is a place that I am honored to be a part of, and I'm humbled to take on this role," she added.

Wesleyan's Druw Jones '22 Drafted by the Arizona Diamondbacks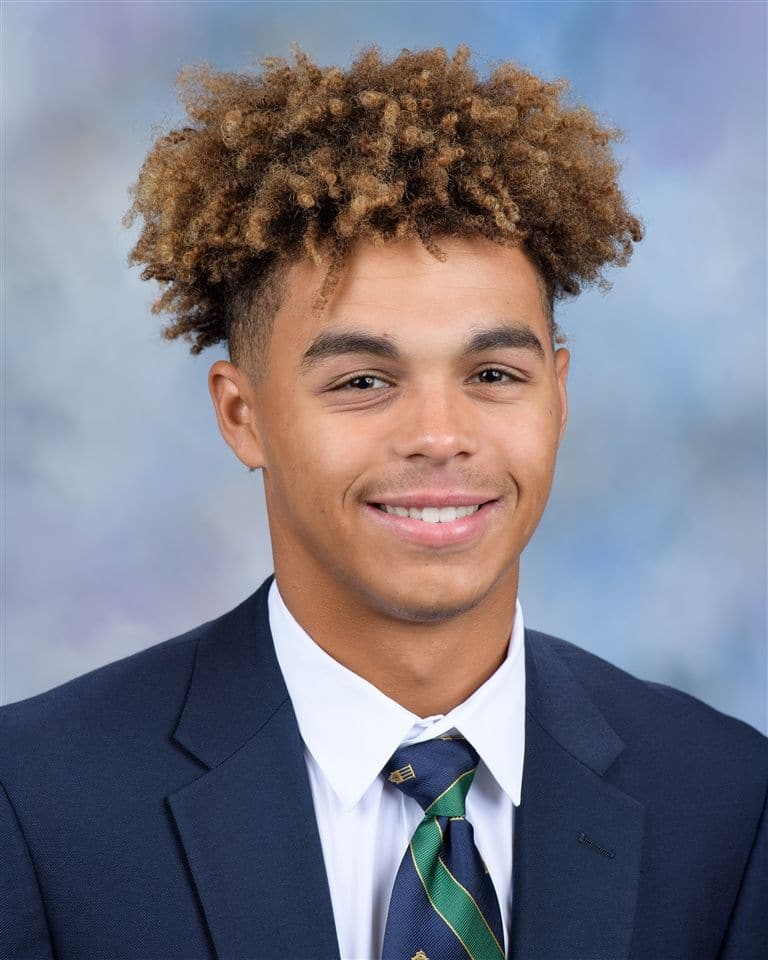 Wesleyan School graduate Druw Jones '22 was drafted by the Arizona Diamondbacks as the second overall selection in last night's Major League Baseball draft.
A Wesleyan evergreen who attended Wesleyan from kindergarten through twelfth grade, Jones completed his high school baseball career alongside his teammates and coaches when the team won the state championship in May of this year. This summer, Jones was named the Gatorade Georgia Baseball Player of the Year, and he is a two-time Gwinnett Daily Post high school baseball player of the year. Jones currently holds Wesleyan School records for career and single season batting average, as well as most hits."Coaching Druw in high school has been a delight," said Brian Krehmeyer, Wesleyan's varsity baseball coach. "Not only is he an incredibly gifted player, but he is also a great teammate. I could not be more thrilled for Druw and his family."
In his senior season, Jones finished the season with a .570 batting average, 13 homeruns, 72 runs, and 32 stolen bases.

A Look Back on the Year in Athletics at Norcross High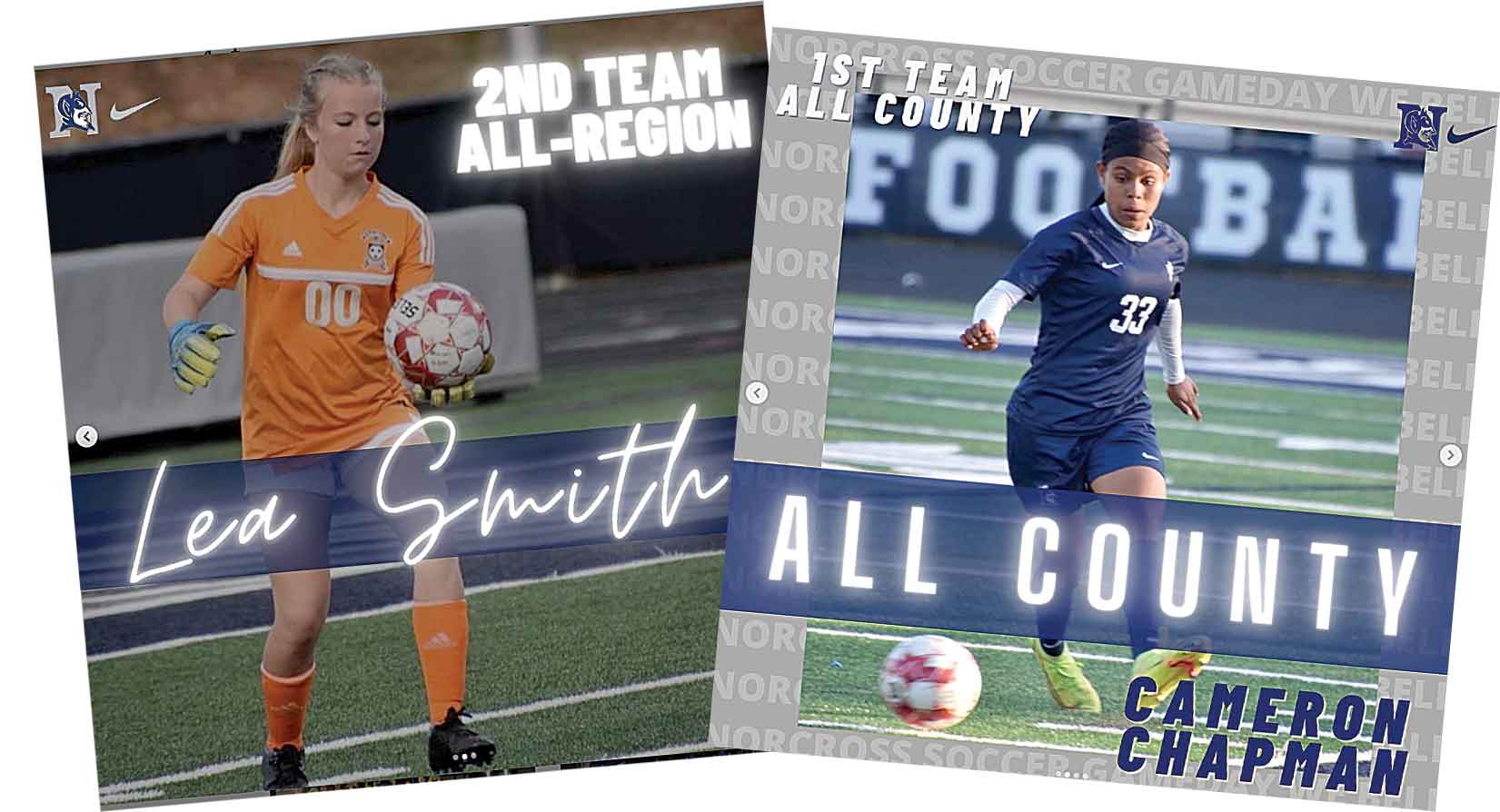 The Norcross High boys' and girls' basketball teams capped off another memorable year for Blue Devils athletics by winning state championships in March. The two programs have 10 state titles between them, all coming within the last 20 years, and this season was the third time both teams have won the title in the same season.
Boys' coach Jesse McMillan and girls' coach Ashley Clanton both said their teams came into the season with talent but not much experience. Both coaches watched their teams grow up quickly as they faced early tests in the first half of the season before hitting their peak in early February.
The boys' team won 11 of their last 12 games to close out the season, finishing with a 26-6 overall record and a 10-2 mark in Region 7-7A. The Blue Devils won the title game 58-45 against division rival Berkmar, a team that had beaten Norcross three times during the regular season.
The Blue Devils were led by junior guard London Johnson, who is ranked by 247 Sports as the 27th best prospect for the 2023 recruiting class and is the third-ranked player in the state. According to 247, Johnson has offers from 18 Division I schools, including Alabama, Clemson, Georgia, North Carolina, Southern California, Arizona State, Cincinnati, Auburn and Georgetown.
He averaged 18.7 points per game along with 3.3 assists and 1.8 steals. On the inside, Jerry Deng helped lead the Blue Devils with 14.7 points per game and 8.1 rebounds per game. Deng is a three-star recruiting prospect, according to 247, and has offers from Georgia State, Mercer, Georgia, East Carolina and Akron.
With a menacing defense, the girls' team finished unblemished in region play at 13-0 in Region 7-7A and 26-5 overall as they went on to defeat Harrison High of Kennesaw, Ga., 41-37 in the championship game. The Lady Blue Devils held their opponents to under 30 points nine times and gave up an average of 39.3 points per game throughout the season.
Senior forward Zaria Hurston propelled the Lady Blue Devils, averaging 18 points and 10 rebounds per game. She was named the 2022 Girls' Basketball Player of the Year by the Gwinnett Daily Post.
More sports success at NHS
The Norcross football team finished 8-4 in 2021 after going 13-1 and making the state semifinals in 2020. The Blue Devils made noise with a near upset of Lowndes, losing 35-34 in a thriller in the second round of the state playoffs. Standout junior receiver Nakai Poole averaged 58.6 receiving yards per game and hauled in 11 touchdown catches on the season. He has not earned a star ranking yet, according to 247 sports, but has early offers from 23 Division I programs, including LSU, Ole Miss, Georgia Tech, Auburn, Cincinnati, Virginia Tech and Virginia.
The girls' volleyball team won its fourth consecutive region title in Georgia's highest classification, earning a perfect 6-0 mark in Region 7-7A. The Lady Blue Devils came on strong in the second half of the season after an 8-15 start that included a six-game losing streak. But starting with a 2-1 win over Chamblee High on Sept. 9, the Lady Blue Devils reeled off 11 straight victories and defeated Dunwoody 3-0 in the region title game before falling to Roswell High in the first round of the state tournament.
The girls' soccer team also had a successful season, tallying a 13-5-1 record and finishing second in Region 7-7A at 9-3. The Lady Blue Devils won seven of their last nine games and earned a first-round playoff win over Milton before losing 3-2 to North Paulding in the second round. Cameron Chapman led the way with 23 goals and eight assists on the season, while goalkeeper Leah Smith made 81 saves.
The girls' and boys' tennis teams both made the state tournament, with the girls falling in the first round, while the boys made a run to the state quarterfinals before losing to North Gwinnett.
Featured in our June/July issue of Peachtree Corners Magazine