Wesleyan Varsity Football vs. Mount de Sales Academy [photos]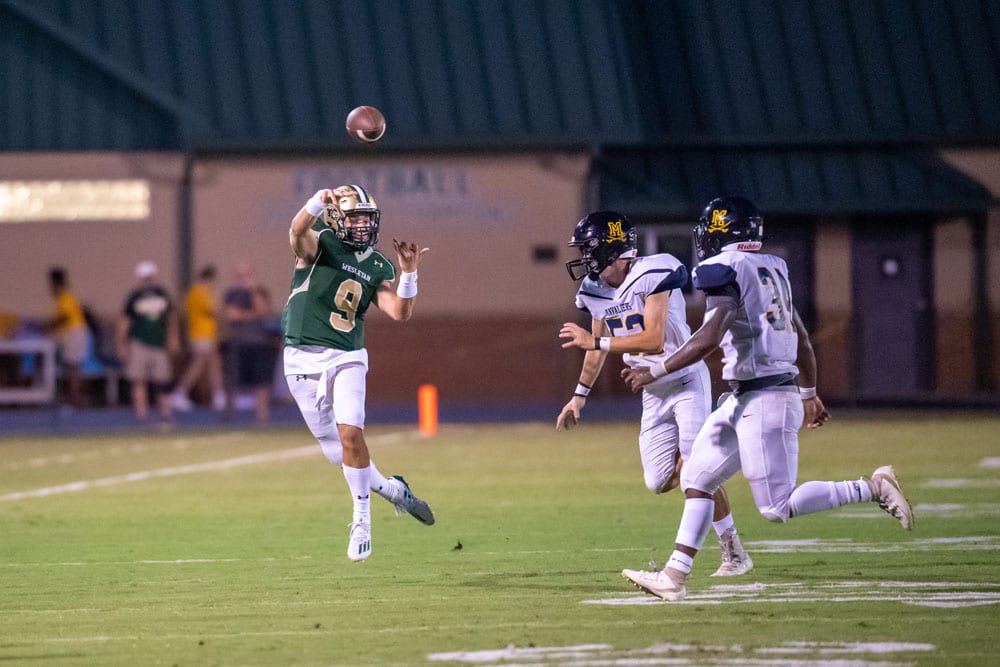 The Wesleyan School varsity football team won Friday's home non-conference game against Mount de Sales Academy (Macon, GA) by a score of 24-0.
Photo gallery courtesy of Brian Morgan, Wesleyan and Brianography.
Wesleyan Wolves Region Championship 24-0 win over Mt. Vernon [Photos]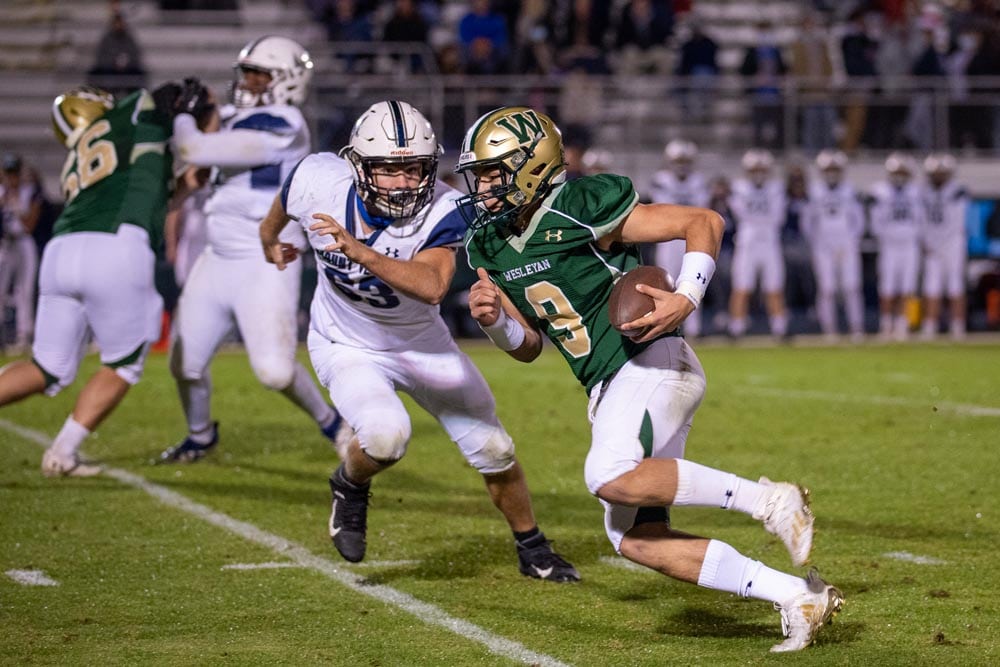 Wesleyan Wolves became the region champions last Friday night with a 24-0 win over Mt. Vernon.
The first round of football state playoffs will take place this Friday after Thanksgiving at home for Wesleyan as the #1 seed in the region.
Thanks to Brian Morgan (Brianography) for photos of the game.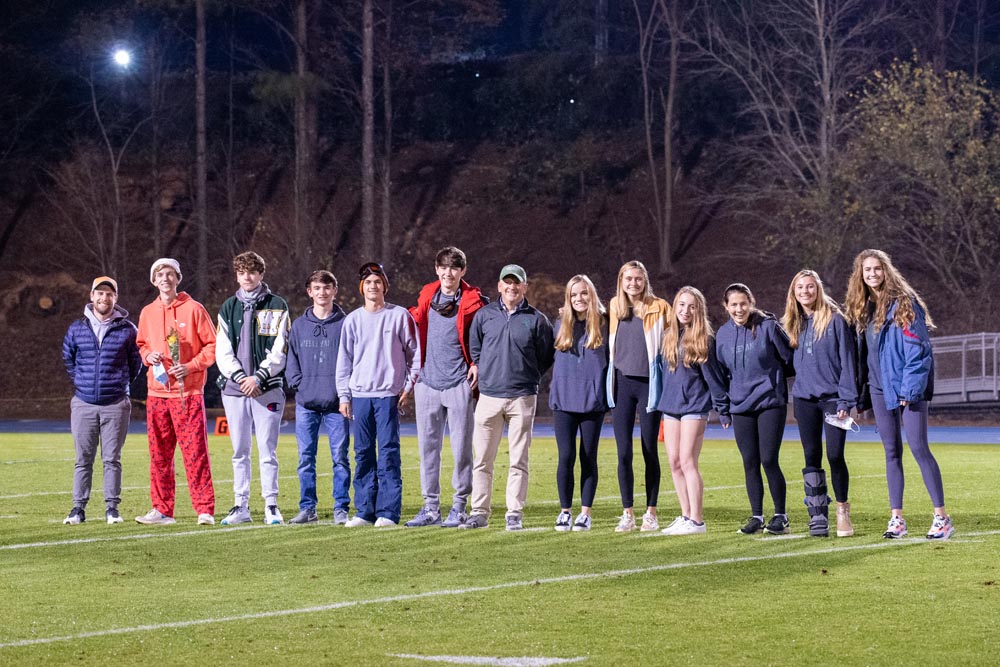 Wesleyan boys and girls state Cross Country team and Coach Chad McDaniel (coach of the year) that were celebrated at halftime.
Greater Atlanta Christian School Celebrates Homecoming 2020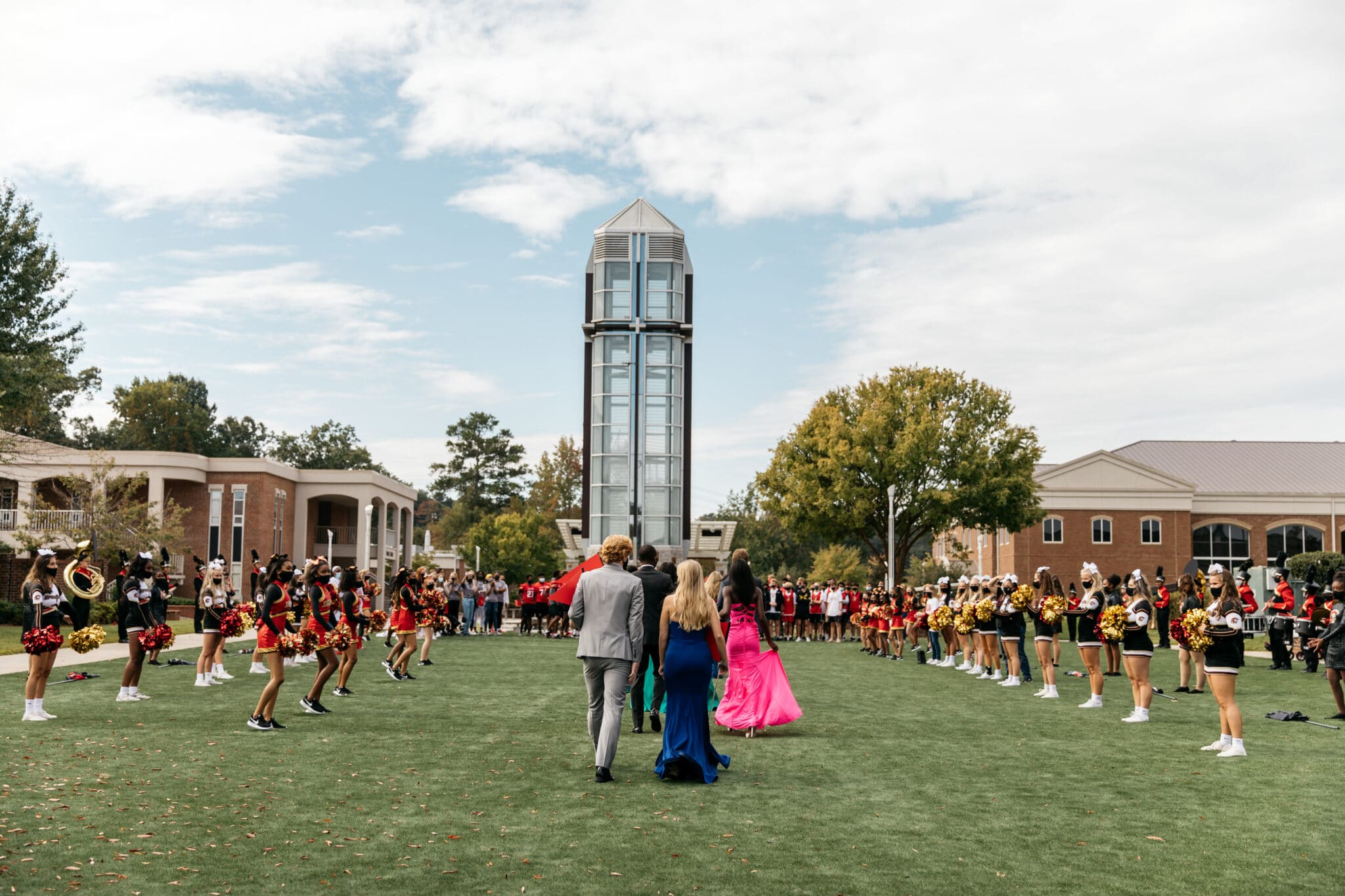 Greater Atlanta Christian School celebrated Homecoming on October 16 with an inaugural Homecoming Parade, football game, and half-time festivities.  "Homecoming is an important part of school life and most traditions need re-tooling in 2020. The parade brought our full K-12 student body enthusiastically together while being safely separated outside," said GAC President Dr. Scott Harsh.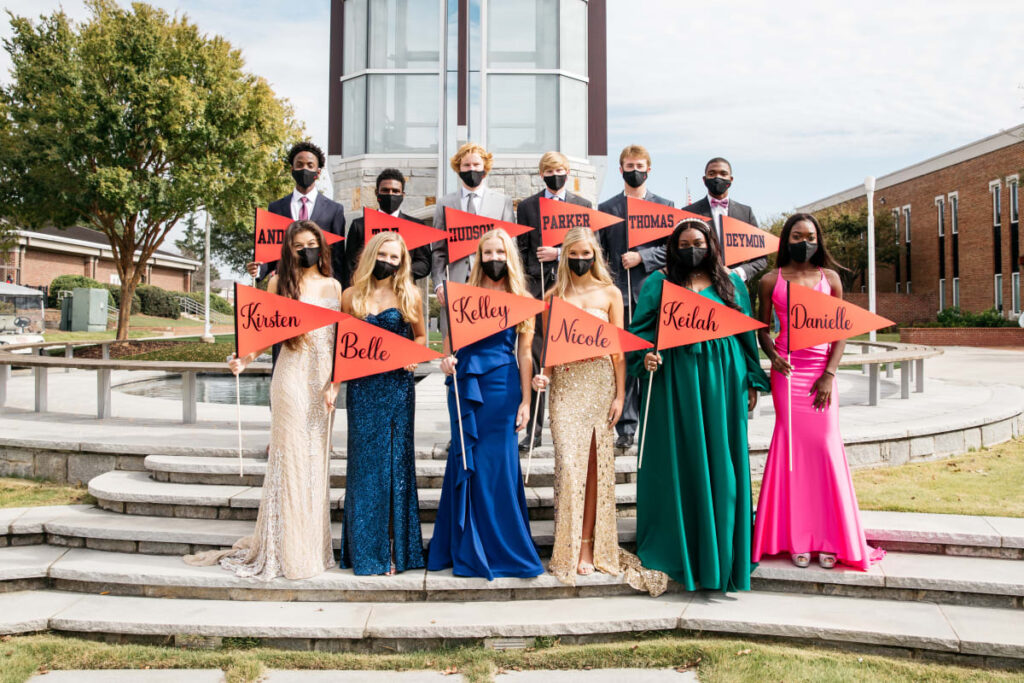 The parade curved through GAC's 88-acre campus amidst a cheering audience of students and faculty. Parade participants included the homecoming court, class representatives, band, flag line, football team, softball team, volleyball team, cross county team, cheerleaders, spartanettes dance team, and a homecoming float of the school's mascot.
The evening's football game increased the Spartan's season to 5-0 after a conference win against the Douglass Astros. The outstanding half-time band performance and homecoming court introductions culminated in crowning the GAC Homecoming King and Queen, Mr. Parker Hallock, and Ms. Danielle Jones. Danielle is the daughter of Andre and Carol Jones of Duluth. Parker is the son of Mark and Sarah Hallock of Norcross. Alumni events were scheduled virtually, with hopes for an in-person reunion in 2021.
Sports Turf Installs Three High-Performance Fields at Wesleyan School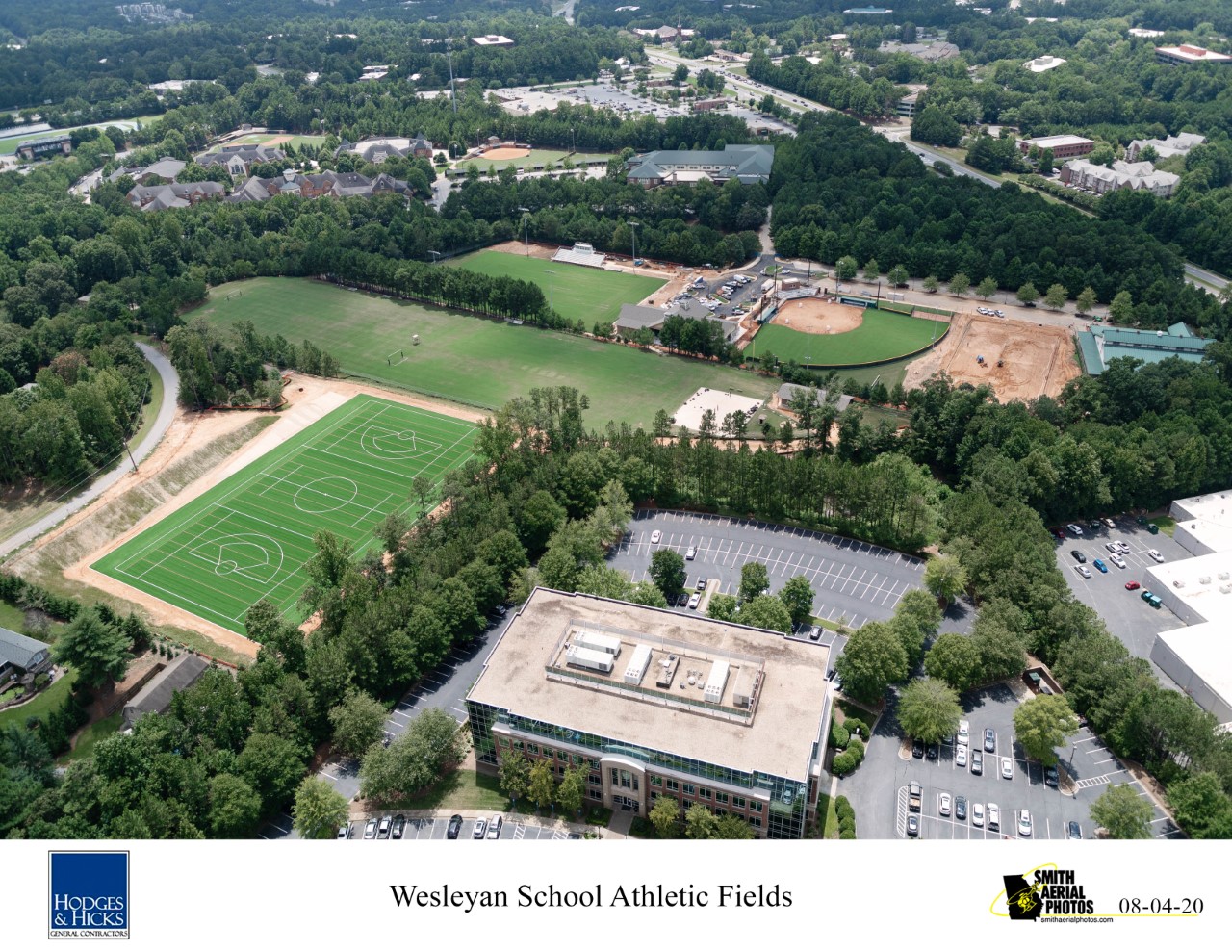 Sports Turf Company, a sports facility construction and specialty surfacing company, is excited to announce that it has completed the construction of three new fields on the Wesleyan School campus in Peachtree Corners, Ga. After the full renovation of Wesleyan's stadium field in 2019, Sports Turf was back on campus this year to construct a brand-new softball field, lacrosse stadium field and synthetic practice field.
The multi-field project through general contractor Hodges and Hicks involved first constructing a high-level natural grass softball field. Sports Turf installed a complete under-drain system in the outfield, an eight-inch USGA sand rootzone over lateral drain lines, and irrigation. The drought-resistant turfgrass, TifTuf Bermuda was installed to withstand high traffic and hold color late into the fall during softball season.
Along with the softball field, a high-performing natural grass lacrosse field was built to mirror the stadium field installed last year by Sports Turf. The field features an eight-inch USGA sand rootzone over a gravel blanket with lateral drain lines on 20-foot centers. TifTuf Bermuda was installed over the high-performing drainage layer, along with irrigation.
As a multipurpose practice field, the surface needed to stand up to high traffic year-round. AstroTurf's Rhino synthetic turf system was installed for maximum performance and durability on Wesleyan's practice field. The synthetic surface will allow the school's athletes to practice in unfavorable weather conditions without detriment to the surface. The field will primarily serve as a practice field for the lacrosse and football teams.
"The Wesleyan School has demonstrated a great commitment to providing the best facilities to benefit their students and athletes," said Sports Turf Company President Todd Wiggins. "We are excited to continue our relationship and to play our part in building high-level athletic facilities on campus."