ATP Cyber HealthTech Conference and Challenge Scheduled for August 2020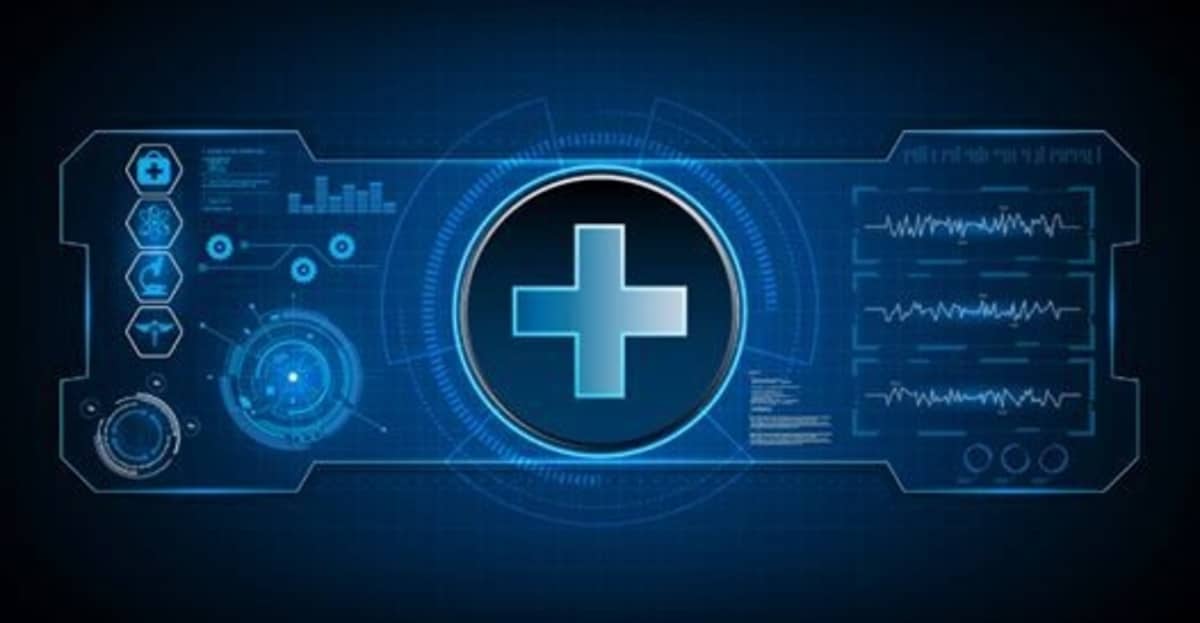 Atlanta Tech Park, the global technology accelerator in Peachtree Corners, will host the inaugural ATP Cyber HealthTech Conference and Challenge on Thursday, August 6, 2020. The event will be live-streamed via vLink Solutions, and it will feature keynotes from Dr. David Putrino and Dr. Mary Catherine George of Mount Sinai Health System in New York City. The goal of the conference is to highlight the disruptions occurring at the intersection of cybersecurity and medical technology. Tickets are $50 through the end of June and can be purchased atatpcyberhealthtech.com now.
While the HealthTech (MedTech) industry was changing before COVID-19, the pandemic accelerated vital disruptions happening within, such as TeleHealth, PPE manufacturing and distribution, sanitation formulas, and more. Data surrounding patient privacy and key information has also taken on greater value. So much so that there is a $10,000 Sertainty SDK developer challenge as part of ATP Cyber HealthTech 2020 as well.
Premier sponsors for #atpcyberhealthtech2020 include Sertainty and InterSystems. The steering committee consists of members representing brands such as Cox, Emory, Hargray, and Kennesaw State University.
GeneCure Biotechnologies launches first-in-human therapeutic vaccine to treat Covid-19 patients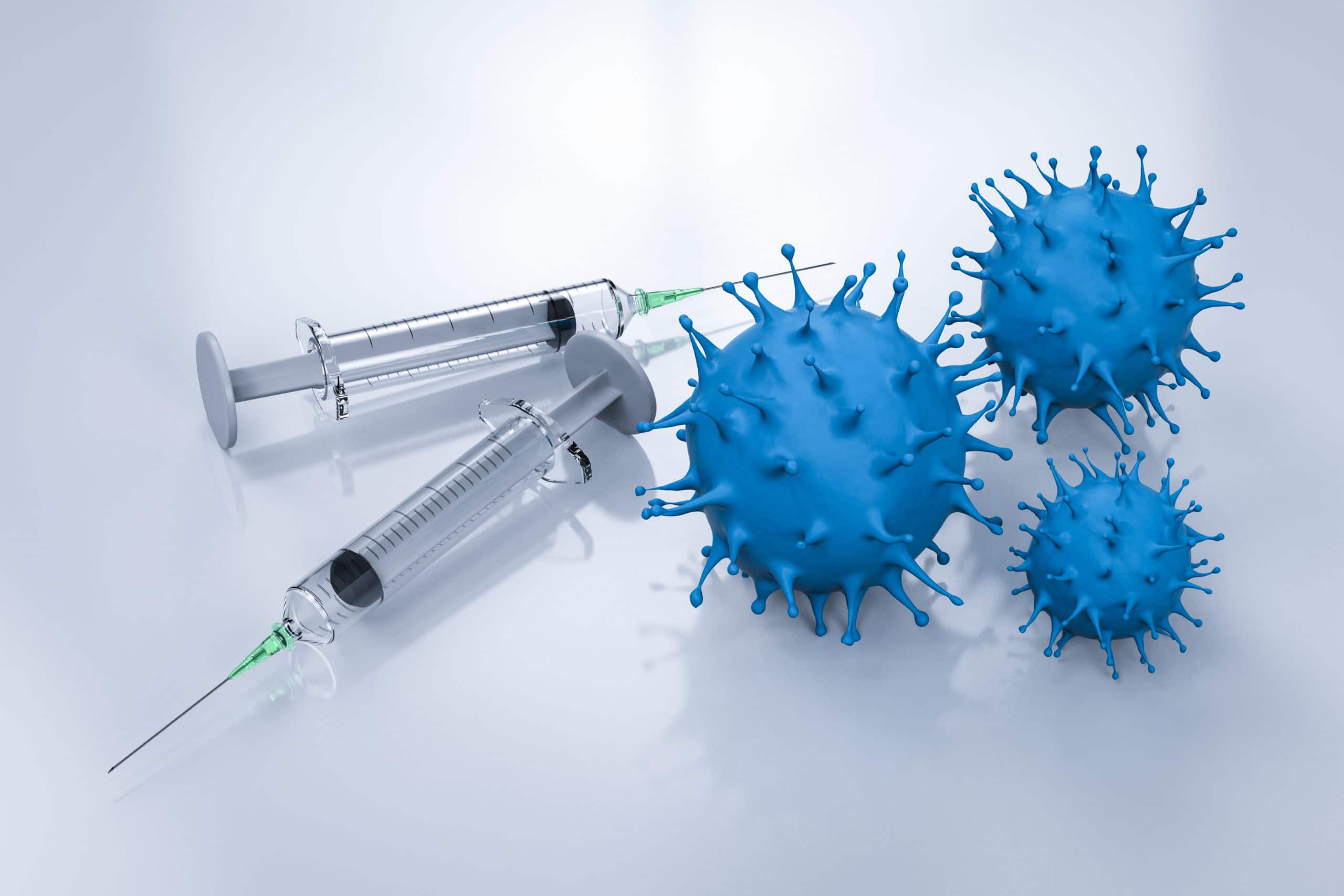 GeneCure Biotechnologies, a clinical stage biotechnology company located in Peachtree Corners and developing novel human vaccines based on its patented SimVec platform technology, announced August 10 that it has launched a therapeutic vaccine program for Covid-19 infection.
The outbreak of Covid-19 has spread to 5 continents and caused near 20 millions confirmed cases. Recent clinical evidences suggest SARS-COV-2 may have a long incubation period and infected individuals may take several weeks to develop symptoms or disease. After infecting with Covid-19, the majority of individuals develop mild symptoms, yet some still transmit virus to others even without clinical symptoms. The treatment option for patients with mild or no clinical symptoms is very limited at this time. This situation becomes a serious public health issue — community transmission.
Dr. Tung, CEO, stated "Traditional vaccines are given to healthy people to prevent infection. However, a therapeutic vaccine is given to infected or uninfected high-risk people to prevent disease and infection. A therapeutic vaccine aims to prevent severe complications of an infection by reinforcing or broadening defenses when specific immune responses are unable to do so during the natural course of the disease and when a conventional antiviral therapy is not sufficient."

GeneCure's therapeutic Covid-19 vaccine is based on the SimVec platform which has been utilized for therapeutic vaccines for HIV and HCV. The SimVec delivery platform elicits rapid and strong cell-mediated immune responses, which play critical roles in eliminating viral infected cells. Pre-clinical and clinical studies have shown that the therapeutic HIV vaccine was well tolerated and effective in boosting cell-mediated immunity in HIV infected patients. Durable control of viral load was seen after a 12-week treatment interruption in vaccinated participants. Furthermore, the markers of systemic immune activation/inflammation were also significantly reduced in vaccinated patients.
Dr. Tung also stated "We believe that an effective therapeutic vaccine will prevent disease progression in infected persons and reduce viral transmission which will not only be critical for people at risk for Covid-19 infection but also alleviate the excessive burden on our healthcare system."
Source
Press release from Genecure Biotechnologies.
The Art of the Pivot: Interactive Virtual Series from Curiosity Lab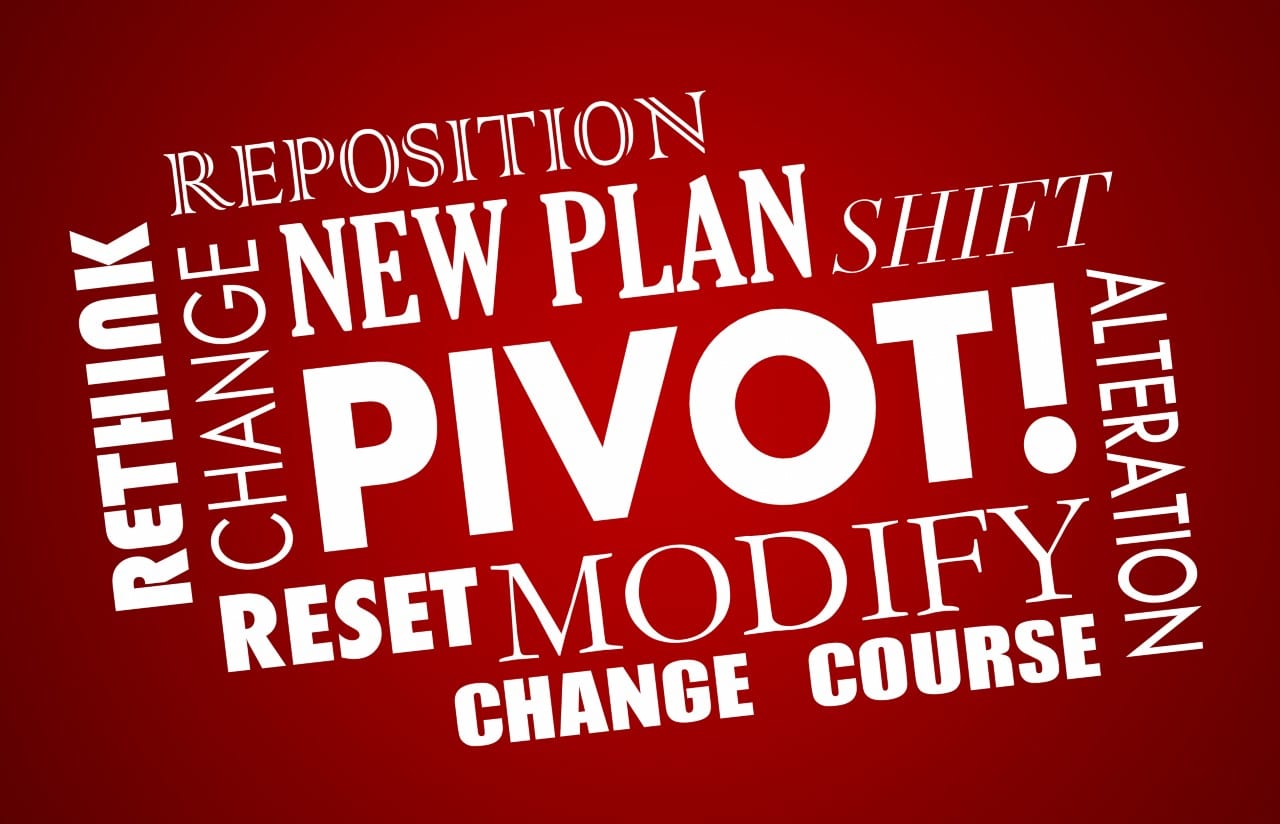 COVID-19 has created a whole new reality to doing business. Startups are uniquely positioned to be able to pivot and make the most of opportunities as they arise. But, how do you know when it is time to change your "north star" and pivot? What does a successful pivot look like (and how do you avoid the pitfalls)? Join us for this interactive virtual series, led by experienced inventor and Professor of Practice at Georgia Tech School of Industrial Design, Stephen Chininis, IDSA.
This class is appropriate for:
• Founders or startup leaders
• Product developers, inventors, designers
• Makers considering launching a business
This 3-part series is open; please feel free to join one or more that is of interest to you.
Wednesday, July 22nd – 6:00-7:00 PM – Creativity & Design Thinking– Register at this link for session 1
1. What is design thinking and how could it reshape your business or product?
2. How can you challenge yourself as a leader to expand your thinking?
3. Tips & Techniques for Creativity and Curiosity as essential business functions
Wednesday, July 29th – 6:00-7:00 PM – How to Pivot and When – Register online at https://tinyurl.com/CLPTCAP2
1. What are the different types of pivots?
2. When should a company choose to pivot their overall approach?
3. Challenging your own assumptions about the business and eliminate bias.
Wednesday, August 5th – 6:00-7:00 PM – Experts Share their Pivots – Register online at https://tinyurl.com/CLPTCAP3
1. Join us as we hear from other leaders who have pivoted products and businesses – what they learned, what they wish they knew, and what ultimately changed.
About the Speaker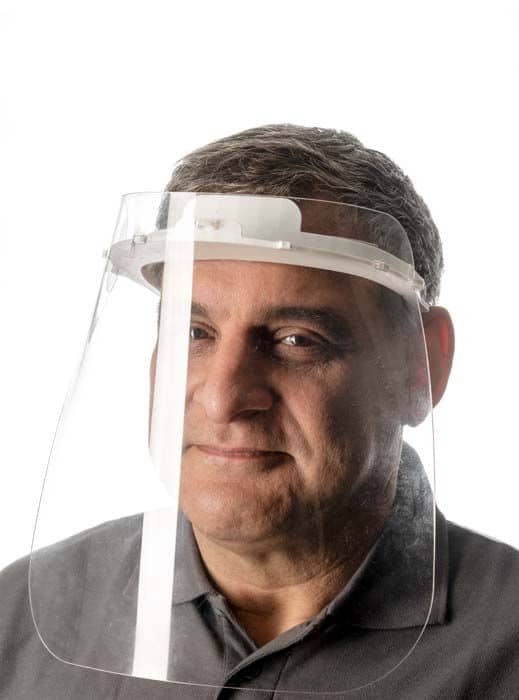 Stephen Chininis, IDSA, is a Professor of Practice in the School of Industrial Design at Georgia Tech and the principal of Chininis Product Development Group. He specializes in the integration of invention, innovation, and an entrepreneurial spirit in the work he does and the design studios he teaches.
His Make10 initiative at Georgia Tech, now in its 9th year, has grown into an exciting incubator environment for students to test new product ideas. He also is a coach and mentor for the CREATE-X program on campus. CREATE-X is a Georgia Tech initiative to instill entrepreneurial confidence in students and empower them to launch real startups.
Chininis' ongoing professional work includes developing products for the toy and housewares industries. With more than 30 patents, he has licensed more than 100 products. His designs have won several awards, including "Parenting Magazine's 10 Best Toys" and the "2001 Design Plus Award."
Recently, using 3D printing, Chininis has been working to develop a mashup of design, craft, and technology to explore the micro factory environment through his Etsy Store, as a means to launch new products. In 2017, Chininis and a few friends formed a startup to explore new product ideas called Block Party Games.
The New World: UAVs, IOT and AI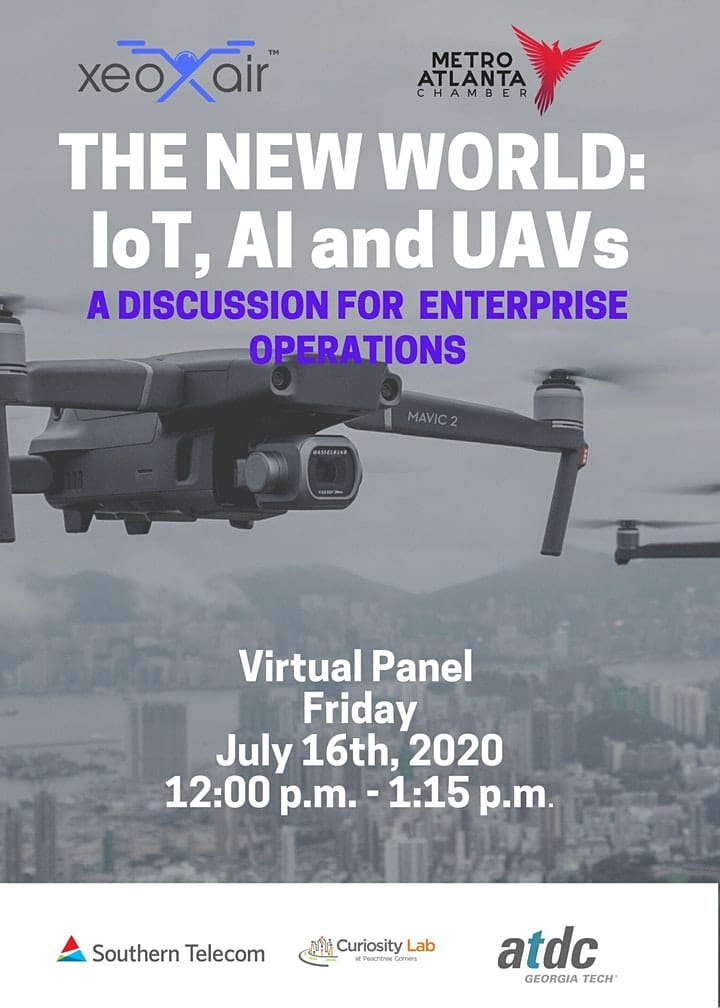 Industry leaders discuss the impact on infrastructure and smart cities, of drones, artificial intelligence, 5G, and the internet of things. The event is scheduled for July 16, from 12-1:15pm.
Tune in to a virtual panel with leaders from Xeo Air, ATDC (Atlanta Technical Development Center), Southern Telecom, and Curiosity Lab hosted and moderated by the Atlanta Metro Chamber of Commerce. Learn about how unmanned aerial vehicles (UAVs), internet of things (IOT), 5G, and artificial intelligence will transform work and home life.  Listen as they address some of the most transformative technologies impacting business and the infrastructure around how we work and live. A link will be sent to those registered here before the event.