Local Makers Find Success in Peachtree Corners, Part 3: "Continuing A Legacy — Geneva's Goodness"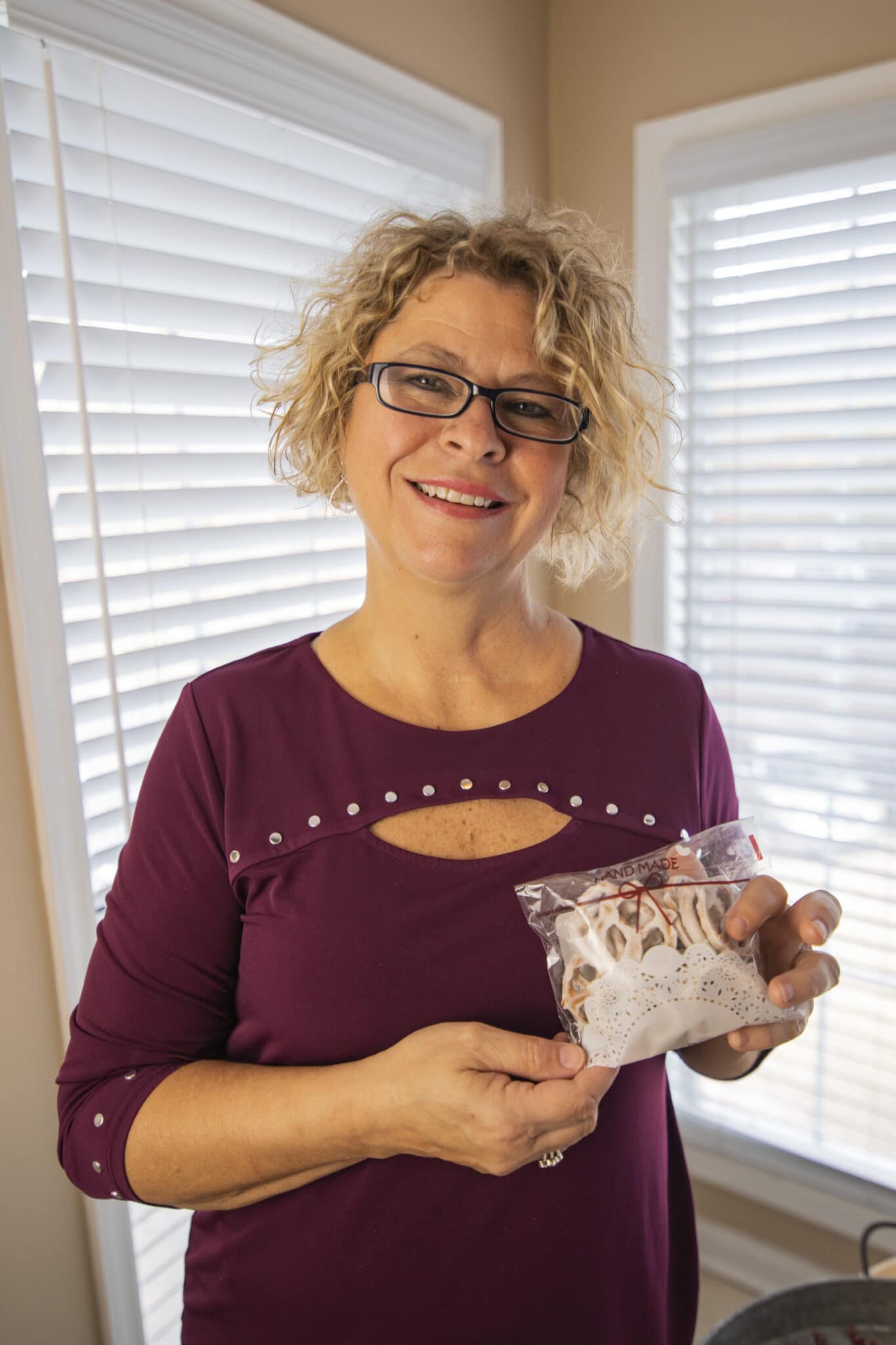 Sometimes it takes the unexpected to shake things up and inspire us to pursue our dreams. Whether it's our children growing up and needing less attention, a sudden job change or a desire to transform grief into growth, there are many reasons why individuals might seek out a career that sparks their passion and gives their life new meaning.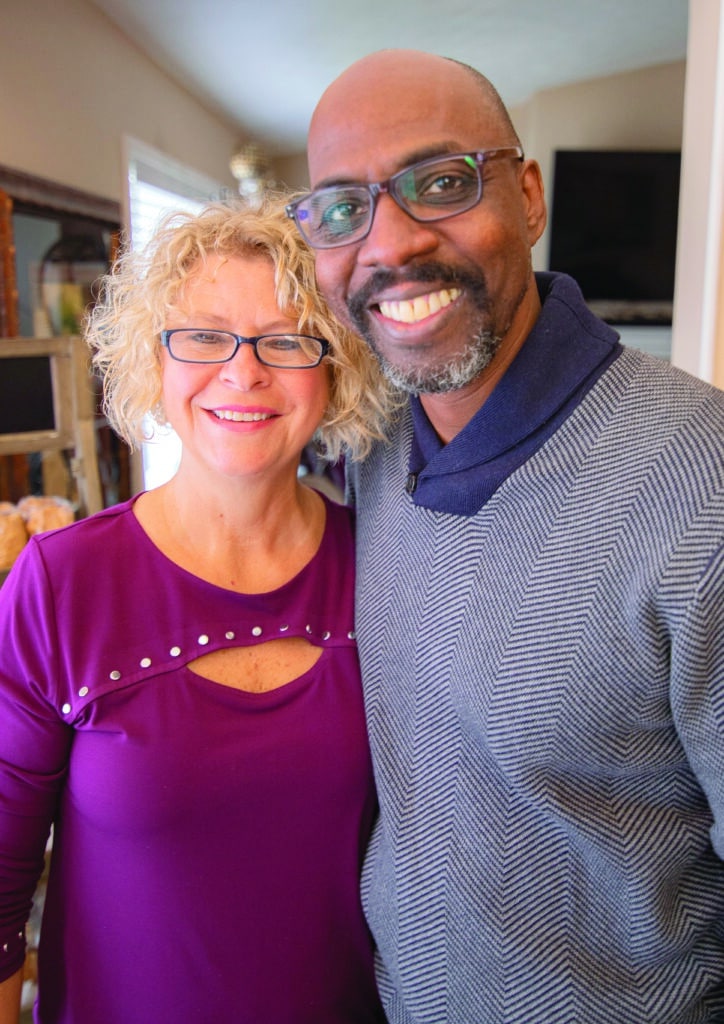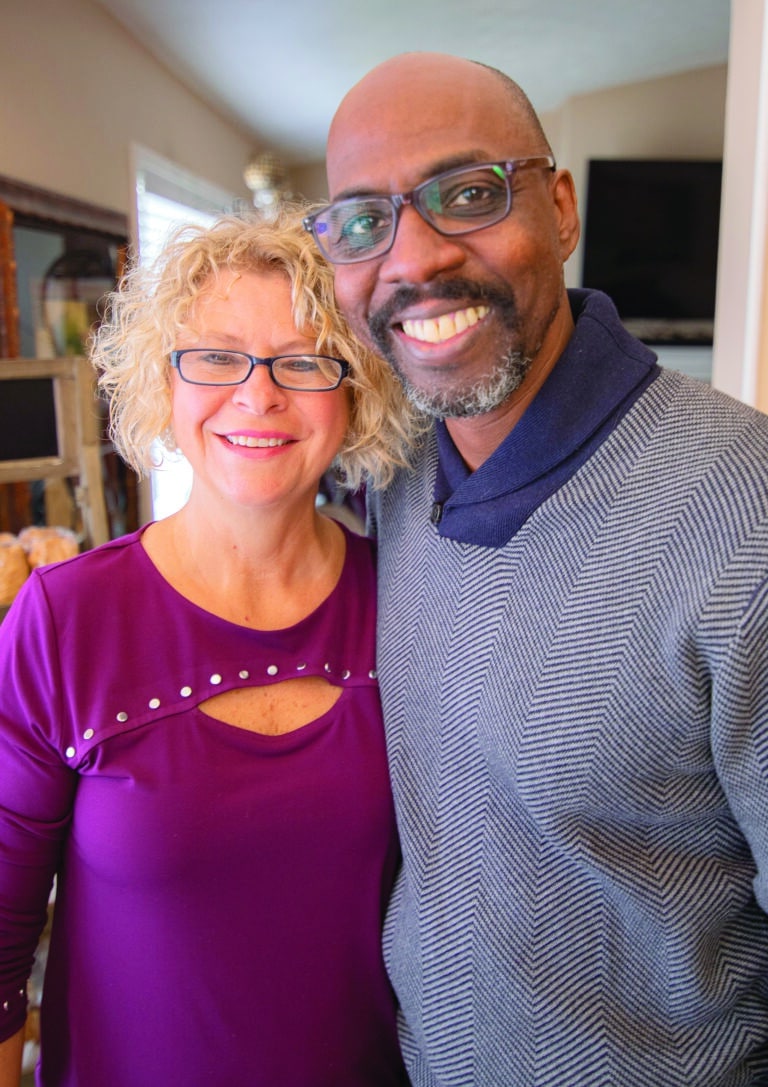 Certainly, the past two years of living through a global pandemic have presented unprecedented challenges and ample opportunities to reconsider the 'why' behind our daily lives. So what does it take for an individual to embrace their dreams and not only survive a pandemic, but also to thrive?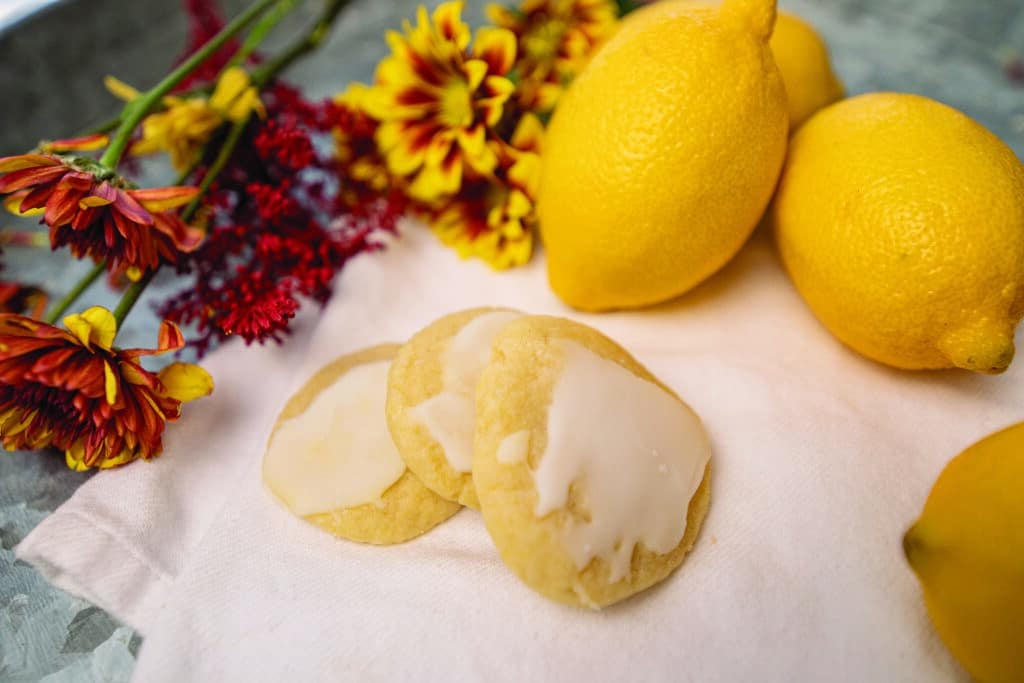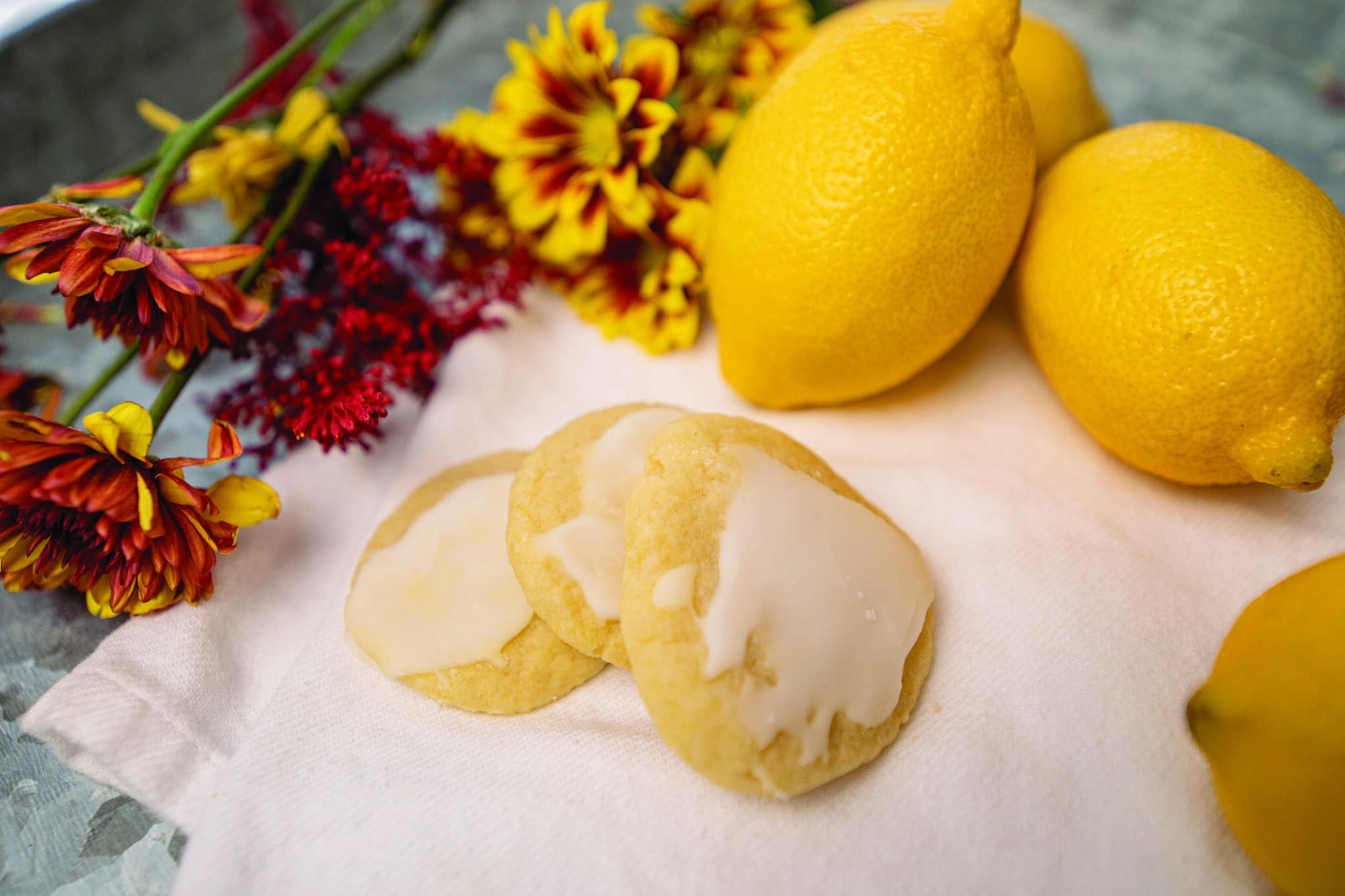 I'd like to introduce you to three such makers who have devoted themselves to their crafts, finding joy and meaning through transforming their ideas into products, and hobbies into livelihoods.
Continuing A Legacy — Geneva's Goodness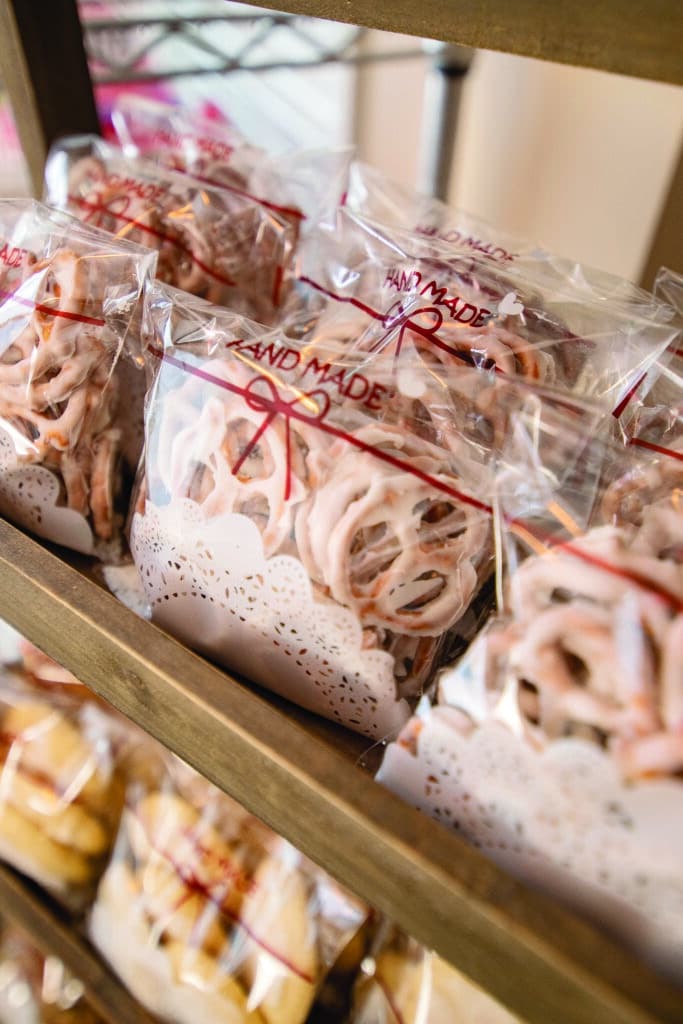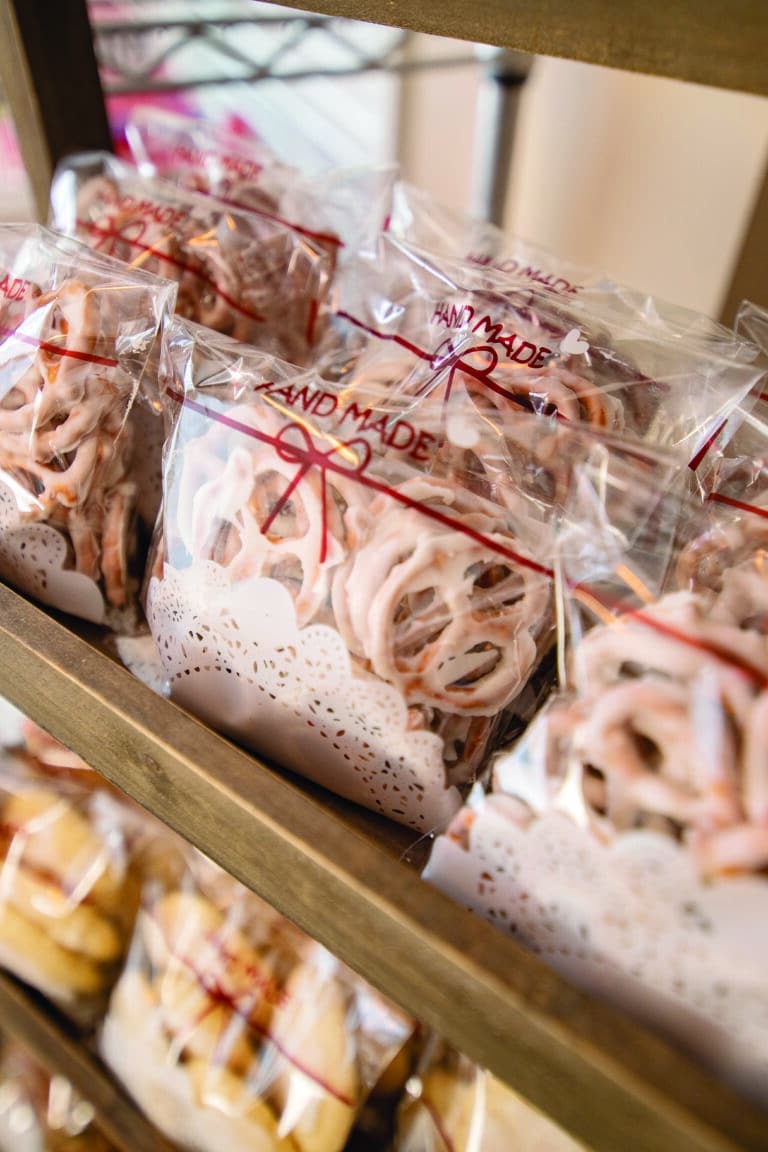 Faith, Family and Food. That's the motto that Susan and Jeff Moore have infused in their
newly minted business, Geneva's Goodness. Named after Susan's mother, Geneva, who passed away in 2014, the idea was sparked from a desire to continue her legacy. The beloved matriarch of the family, Geneva was known for crafting extravagant meals and desserts as her way of showering her family with love and warmth. Jeff, who has been married to Susan for 28 years, recalls those dinners he experienced at Geneva's table.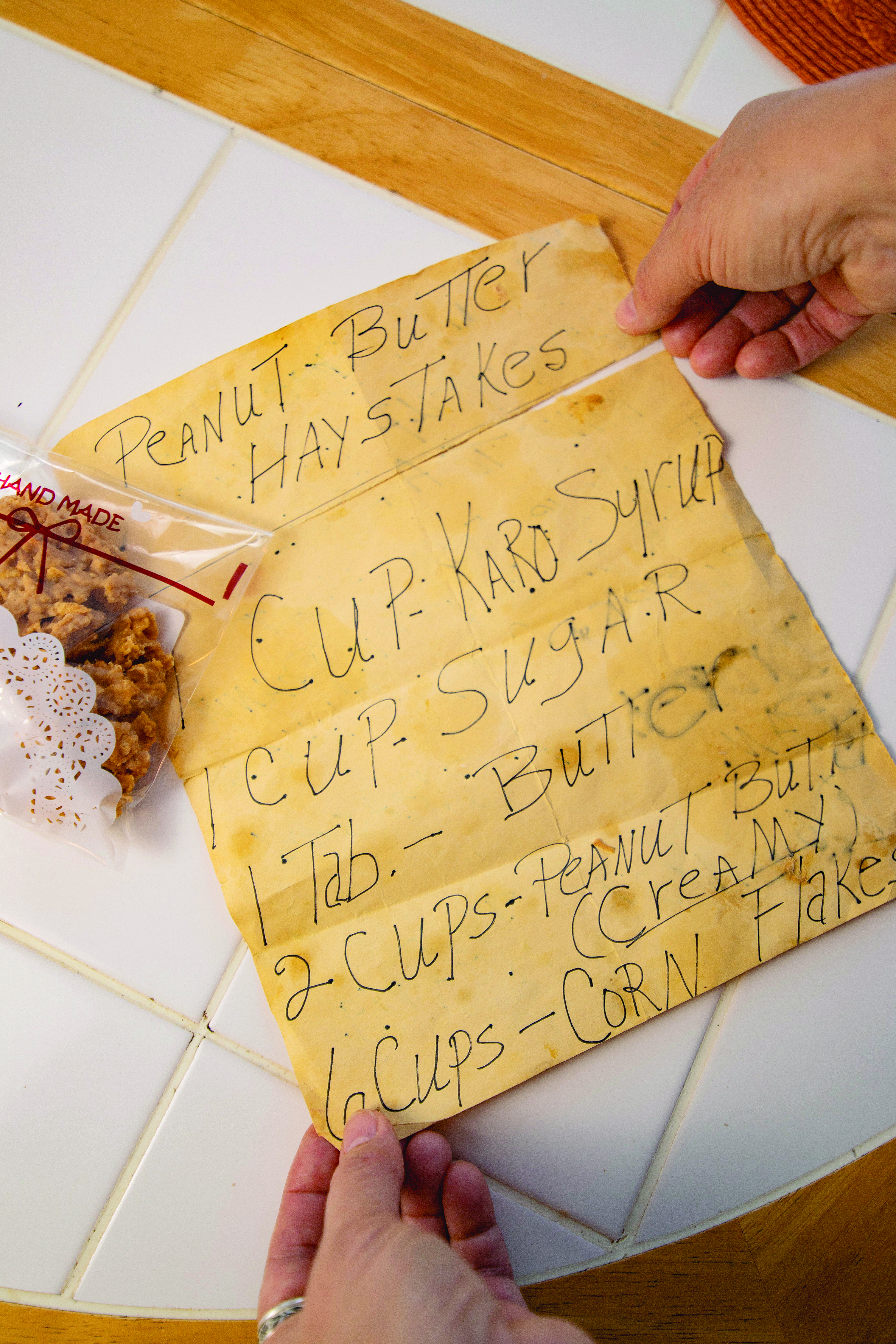 "I can remember the very first time I had Thanksgiving with Susan's family; it was a major event. It's an event that's designed for family to come together and eat and discuss and have a really good time, and usually the central focus is the food," said Jeff. "This was an event for Miss Geneva. It was a spectacle. She would never say that, but I'll say it. This was her thing; she didn't really want anyone to help, she just wanted to do her thing."
Even as Geneva's age made preparing those lavish dinners harder, she was never one to sit on the sidelines. In fact, she was known for making each guest their own dedicated pie in their personal favorite flavor. As Jeff puts it, these gatherings were not just a day, but often turned into a week-long celebration of food as they polished off the leftovers after the event. It was a tradition that not only fed the bellies of her loved ones, but also reminded everyone of the value of family and the strength of their faith.
Her mom was a pastor, so her faith was a central focus," explained Jeff. "She loved her family so much. And then there was the food. For her, it all connected; it wasn't like you could take one out – all three were woven into the fabric of who she was." Preparing food was Geneva's love language. And boy, did she love deeply.
In the wake of her mother's passing and as the grief of her mother's absence truly settled in at the communal meal following the funeral, Susan felt not only saddened but also inspired. "I just remember thinking that I want to be a better person because of her, and I want to do something for her, somehow. I just had that overwhelming feeling that because of her I wanted to be better."
Susan's journey with baked goods started back when she and Jeff first got together and he asked if she might try to make a 7-UP lemon pound cake that his own mother used to make for him when he was a child. She tried, and her initial attempts left room for improvement. In the years since, she has further developed her skills in the kitchen, mastering not only that beloved 7-UP lemon pound cake, but also a great number of other baked goods.
The Moores officially filed for a business license for Geneva's Goodness in September of 2021, following only a few months of discussion. "This happened really quickly," said Susan, who is grateful to have found a way to honor her mother and keep the tradition of cooking alive for both her family and her community. The duo has participated in one festival in Peachtree Corners already and at the time of our interview, they were gearing up for the Johns Creek Holiday Festival.
Geneva's Goodness offers an array of delectable treats including cream cheese, peanut butter, lemon 7-UP, coconut cream, and pineapple cream pound cakes, rum cake, shortbread cookies with rum icing, lemon iced cookies, granola, white chocolate covered pretzels, banana nut bread, pumpkin bread and Geneva's famous peanut butter haystacks. The original recipe for the haystacks, written in Geneva's own handwriting, is still pinned to Susan's fridge, serving as a constant reminder of why she is devoted to carrying on her mother's baking tradition.
"It's just continuing her legacy, really," said Susan. "I never felt like I could make the food as good as she could, but to carry on her legacy is important. And it's important for our family — our kids and grandkids — to show them this is what family is all about, and faith, too."
Follow Geneva's Goodness
Local Author Releases Children's Book: Billy the Blue-Stitched Baseball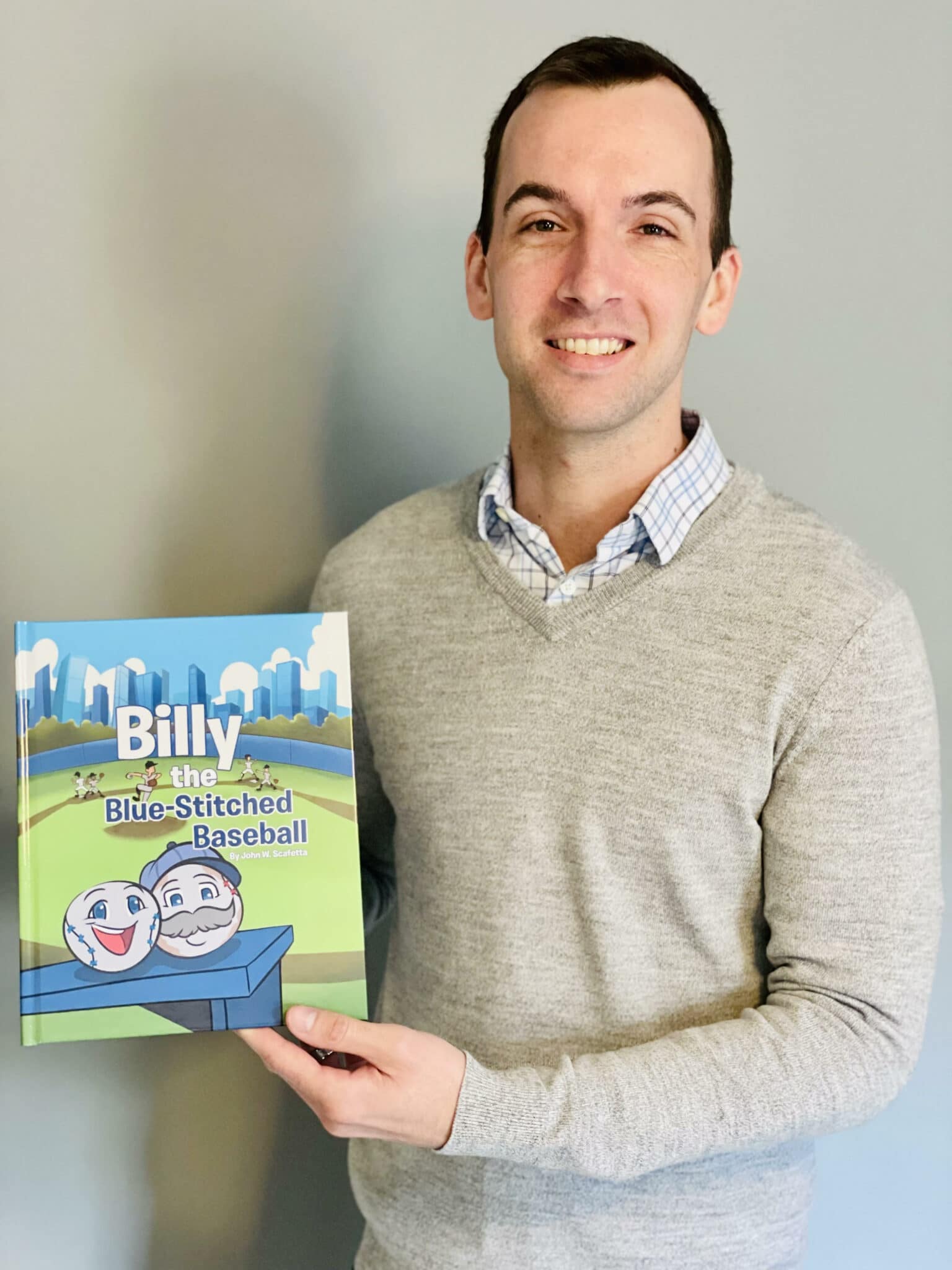 John W. Scafetta is a New York transplant who moved to Georgia in 2020 just prior to the pandemic, along with his wife Sarah and 13-month-old daughter Sienna. The family is pretty new to the area, living in Buckhead before calling Peachtree Corners home about a year ago. They have started to settle into the community by virtually attending services at the Christ the King Lutheran Church.
And Scafetta is already making a name for himself, publishing a debut children's book with Page Publishing titled "Billy the Blue-Stitched Baseball", a creative tale about a unique baseball who learns how to deal with being teased for not looking like the other baseballs due to his irregular blue laces.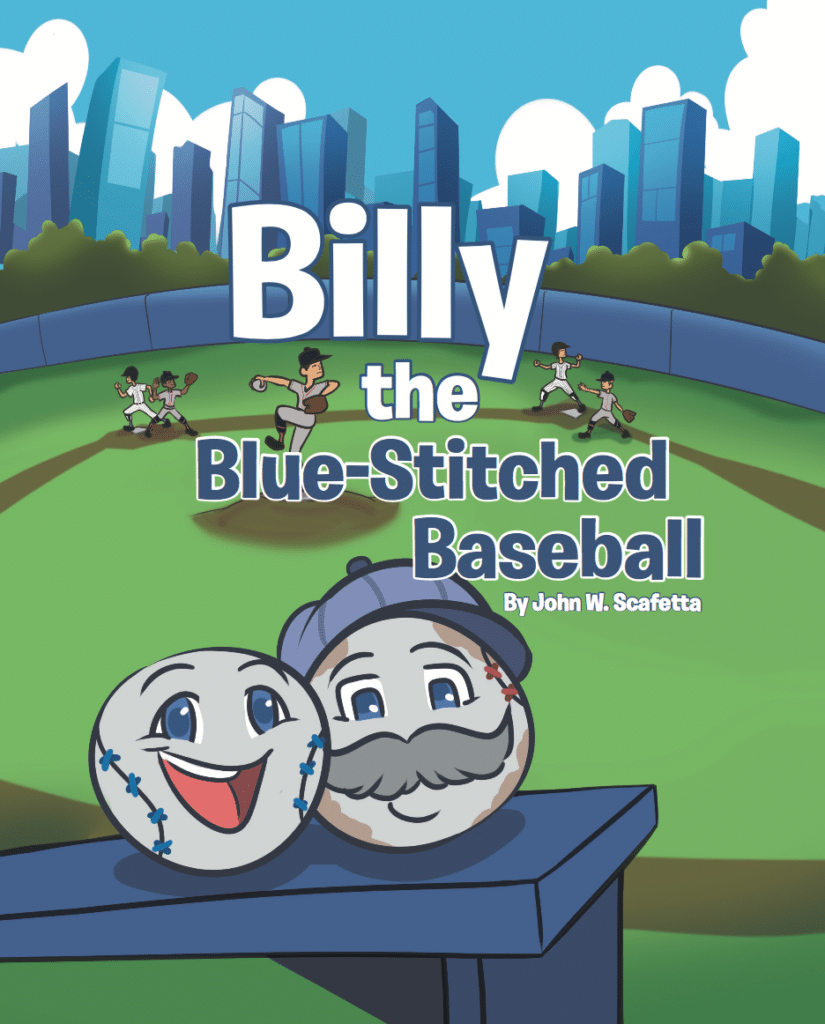 Scafetta currently works as a Senior Marketing Communications Specialist with Canon Solutions America, a branch of Canon U.S.A. But Scafetta's career started as a sports journalist, covering high school athletics and local colleges. Credit lines of note include articles for the Las Vegas Review-Journal, the Los Angeles Times, the Rochester Democrat & Chronicle, and many more before shifting to the marketing and corporate communications field.
Some fun trivia about Scafetta, given the recent Atlanta Braves World Series victory, is that despite growing up in New York, Scafetta is actually a die-hard Atlanta Braves fan. Prior to his grandparents passing away, they retired to Myrtle Beach, South Carolina. Between the proximity to Atlanta and TBS broadcasting games nationwide at the time, Scaffetta became a huge baseball and Braves fan from the age of four.
"Needless to say, us Braves fans have had an unbelievable year!" Scaffetta said.
So perhaps all that dreaming in the afterglow of the baseball diamond culminated in his latest writing project.
"I never envisioned writing a children's book, to be honest. As I was brainstorming ideas for my first non-fiction book, I began to think about why I first fell in love with baseball. My grandfather, who I previously mentioned above, got me into baseball. We would analyze stats, watch games together, discuss the strategy and history of the game," Scafetta said.
About the time that Scafetta pondered the question of a story worth telling, the birth of his daughter became a source of inspiration.
"As an anti-bullying advocate, I wanted to create something that would teach not only my daughter but other children the Golden Rule of treating others the way you want to be treated and following your dreams no matter what others might say," Scafetta said.
The charming story is currently available on all platforms, including Amazon and Barnes and Noble.
Keep an eye out for Scafetta's next creative ventures, as he's currently in the research phase of his next book, a non-fiction journalistic piece, tentatively titled "The Paper Chase." It will examine the impact print journalism's coverage has had on 20 specific events in baseball history.
He's also brainstorming his next sports-related children's book, as well as outlining a future novel in the thriller genre.
Tough-Love Teacher Preps NHS Drama Students for Stage and Life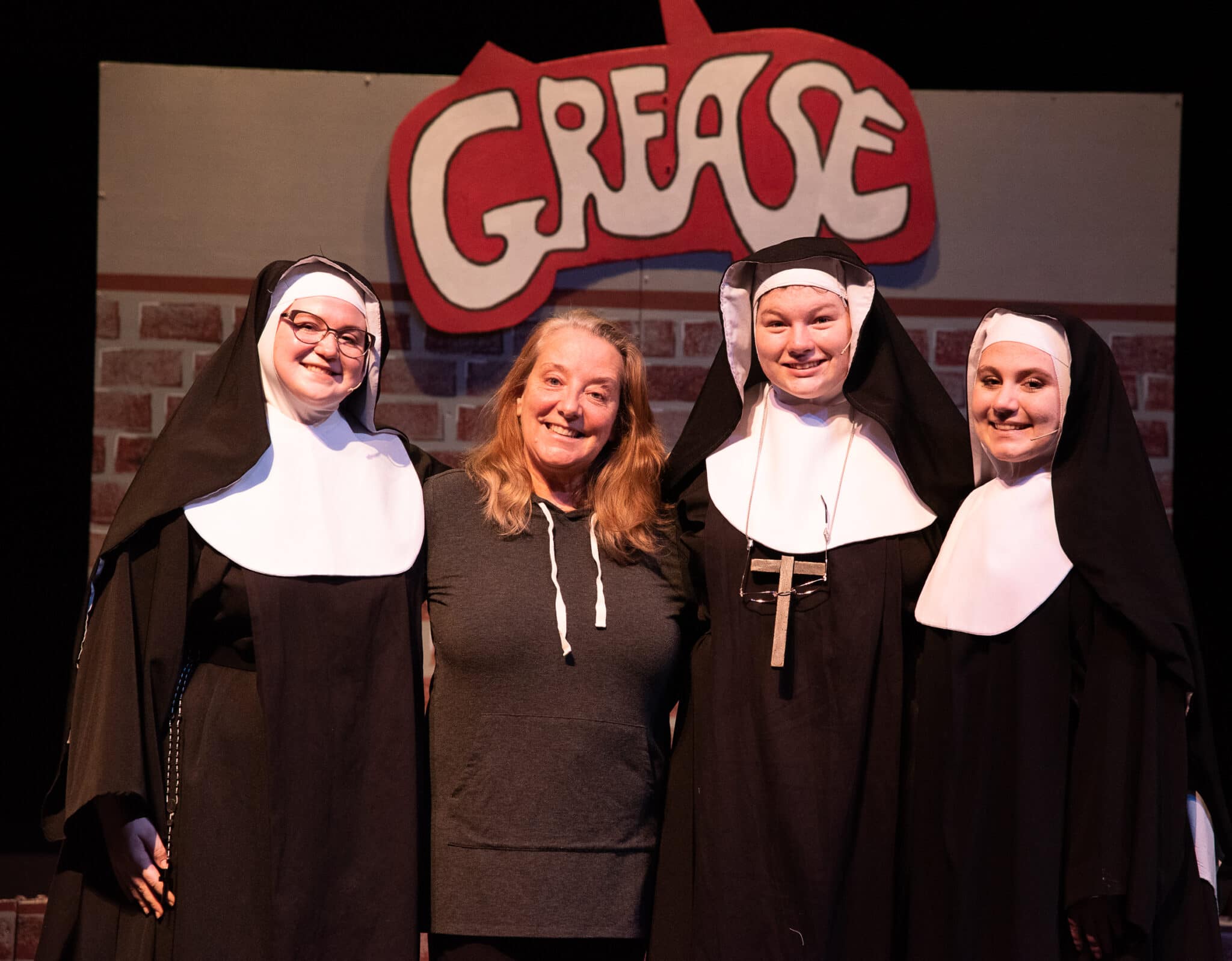 Photos by Richard Phillips.
Gina Peverley Parrish, Norcross High School (NHS) Theatre Director, is the first to admit it. She's strict. She doesn't coddle kids. She would never hand out a participation trophy.
Her Thespian Troupe members must become familiar with all aspects of theatre, from lighting to sound. They make their own costumes and build next-level sets. They're expected to show up for rehearsals after school and on weekends and to give every performance everything they've got.
"When a student who is thinking about auditioning for a show asks me if it is hard work, my response is, 'You bet it is,'" Parrish said. "Nothing makes me more proud than when someone says after a show how shocked they were that they were watching a high school show. It seemed so much more professional than they had imagined. In class and at rehearsal, we want to have fun, learn about theatre, and always demonstrate a strong work ethic."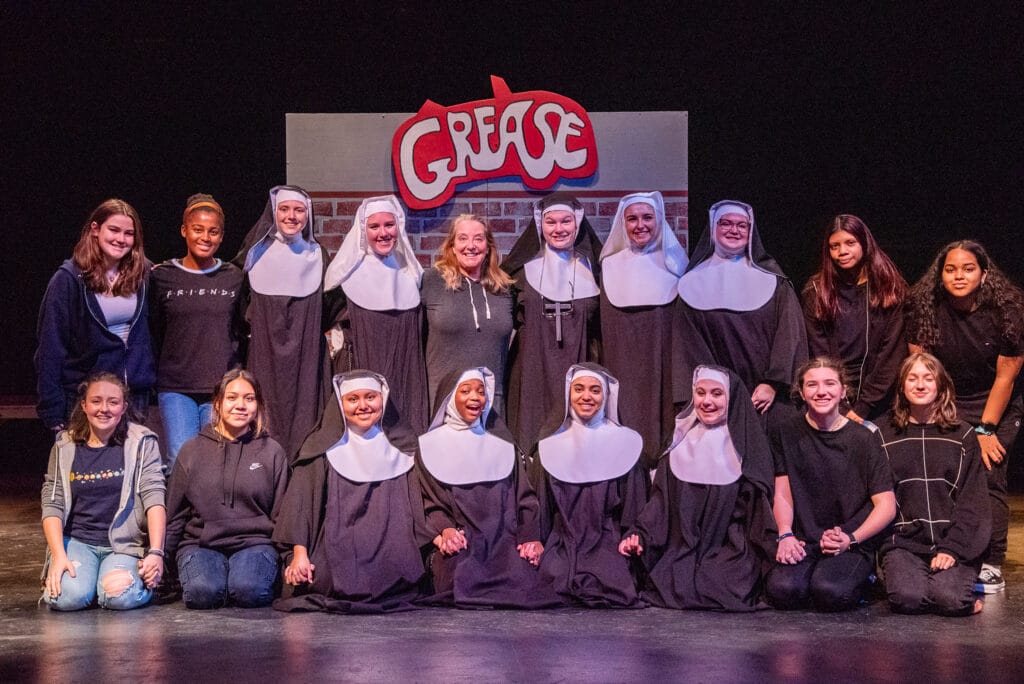 For Parrish, now in her 30th year of teaching drama at NHS, this has been a recipe for success. The NHS Thespian Troupe slayed at Georgia High School Association competition this fall, taking first place at the Region 7AAAAAAA One-Act Play State Championships with a performance from the musical comedy "Nunsense."
Claire Sauls, a junior, won Best Actress, and seniors Makena Hilsmier and Ella Bullock were named to the competition's All-Star Cast.
Earlier this fall, Claire was cast in the 2022 All State Theatre Opening Number Production for the Georgia State Thespian Conference.
While sweet, these victories are par for the course for Parrish, who was inducted into the national Educational Theatre Association's Hall of Fame in 2017 and who's seen some of her students become professional actors.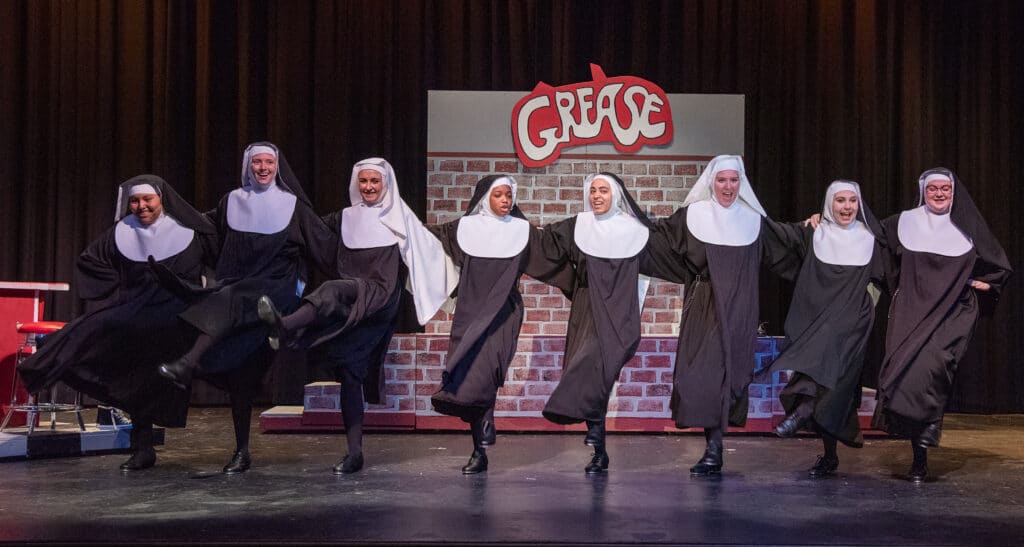 "We've won our region many times, been to state many times. We won one state championship, in 2009. For me, once we get to state, to be honest, it's not whether we win or not. It's that the kids get there, and they do the very best job that they can do," she said.
'You learn how to command a room'
Claire plans to go into an arts field after high school and enjoys the competitive aspect of theatre troupe. "You get the chance to feel what a true competition is like … which will be really helpful in the real world," she said.
Of the drama program, she said, "I love how many opportunities are given to me. There's always a chance to do better roles and learn fundamentals like dancing and singing."
Ella and Makena aren't planning drama-related careers, but they say theatre education has helped them in many ways.
For Ella, the program has been a great way to make friends and she said it has boosted her organizational skills. "You take on a lot of responsibilities in drama and I think that really prepares you for the outside world," she said.
Makena says the program "helped me come into my own as an actor, as a performer, and well, as just a person."
Drama is also helping her prepare to become a teacher, she said. "You learn how to be confident with yourself. You learn how to command a room. I'm one of the co-presidents of our troupe, so I'm really working on my leadership, work ethic and team-building skills," Makena said.
A family at school
The two seniors' mothers, Kristi Bullock and D'Anne Hilsmier, are Drama Booster Club co-presidents. "For the last couple of years, we have been joined at the hip, planning and organizing the needs for the drama department and students," Bullock said.
She credits the troupe's success in large part to Parrish's leadership, which she says goes well beyond what happens on stage.
"She's like a football coach. … She can be very direct. There's lots of tears and laughter and she doesn't hold back criticism. She's truly just trying to make them their best self on stage," Bullock said. "So it can be challenging, but the reward is when they get the standing ovations and they win the region competition and all that kind of stuff."
Claire appreciates the wealth of knowledge that Parrish, known by the nickname "Pev," shares with her students. As Makena puts it, Parrish is "just all around an amazing teacher."
After working in theatre in New York City and Virginia, Parrish decided she wanted to teach high school theatre and got her Master's in Education from the University of Virginia.
She taught in Orange, Va. for three years, moved to Duluth in 1992 and then began teaching at NHS.
"High school is a last chance for a lot of kids to do a little bit of everything," Parrish said. "I have a bunch of football players and water polo players that will be auditioning for our spring musical, 'Grease,' so that's kind of fun."
She's proud of NHS Drama "and the many graduates who have moved on and become productive members of society."
"Our theatre program, much like that of sports, band and others, gives students a family at school — an outlet and place to belong. For some, if it were not for their extracurricular activity, they might not have stayed in school," Parrish said. "That is one of the things I am most proud of, being a part of an amazing group of teachers who care so much about their kids and give all they have to ensure their success."
In Their Own Words
Actors Chandler Massey and Brad Benedict are both alumni of the NHS Thespian Troupe.
Massey, a three-time Daytime Emmy Award winner, is a regular on the soap opera "Days of Our Lives" and has appeared in several drama series. Benedict is an actor, producer and a regular on the prime-time series, "The Oval."
Peachtree Corners Magazine asked the actors to share a highlight of their time in the troupe and tell us how the drama program and teacher Gina Parrish impacted their lives. We also asked them for a message for current students.
Brad Benedict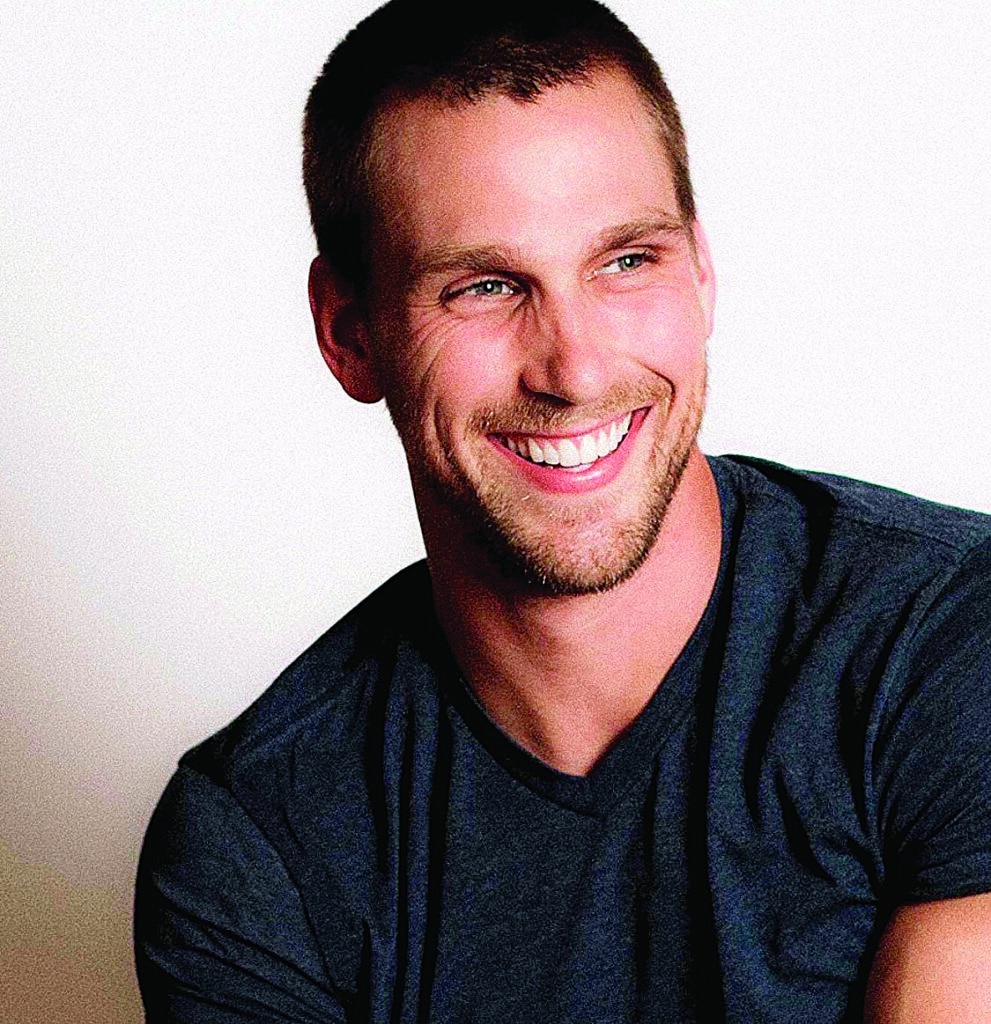 Participated in Norcross Theatre in the spring of 2003 and graduated from NHS in 2004.
The highlight of my time in Norcross Theatre was the spring musical my junior year, "Bye Bye Birdie." I had no formal acting experience going in, and ended up being cast in the leading role, Albert Peterson, with several song and dance numbers. A memory for a lifetime.
Benedict with Gina Parrish. Bye Bye BIrdie (NHS) 2003. OVAL on BET
Norcross Theatre changed my life forever. It was the first, and only time, I ever auditioned for any acting role before moving to Los Angeles to pursue a professional acting career. "Bye Bye Birdie" gave me my first real taste of the stage and performance, and I immediately fell in love. It was one of the scariest things I had ever done to that point, but also one of the most rewarding and character building.
I was a completely green actor who Ms. Pev, as we called her during my days at NHS, was willing to take a chance on and groom and believe in. In doing so, she had a hand in changing my life forever for the better. Her gamble on casting me, and willingness to help me grow, instilled a sense of belief in my soul that, by putting myself out there, and with a lot of hard work, I could achieve anything. She ignited a spark that I have carried with me ever since that has led me to take chances, bet on myself, choose the path less traveled, and, in turn, has brought overflowing fulfillment to my life. I am forever grateful.
OVAL on BET. NHS Drama, Bye Bye Birdie (NHS) 2003.
I'm currently living my dream as a cast member on a TV show, created and directed by Tyler Perry, called "The Oval," that airs on BET Networks. We just finished filming our fourth season last week. I also filmed a movie that will be released on Netflix in 2022 called "A Jazzman's Blues," where I play a small-town sheriff in the 1940s. 'Jazzman' is probably the project I am most proud to have been a part of to date.
To all those students with a big dream, I leave you with this quote by Theodore Roosevelt that has meant so much to me:
"It is not the critic who counts; not the man who points out how the strong man stumbles, or where the doer of deeds could have done them better. The credit belongs to the man who is actually in the arena, whose face is marred by dust and sweat and blood; who strives valiantly; who errs, who comes short again and again; … who spends himself in a worthy cause; who at the best knows in the end the triumph of high achievement, and who at the worst, if he fails, at least fails while daring greatly, so that his place shall never be with those cold and timid souls who neither know victory nor defeat."
Chandler Massey
Participated in Norcross Theatre from 2006-2009 and graduated from NHS in 2009.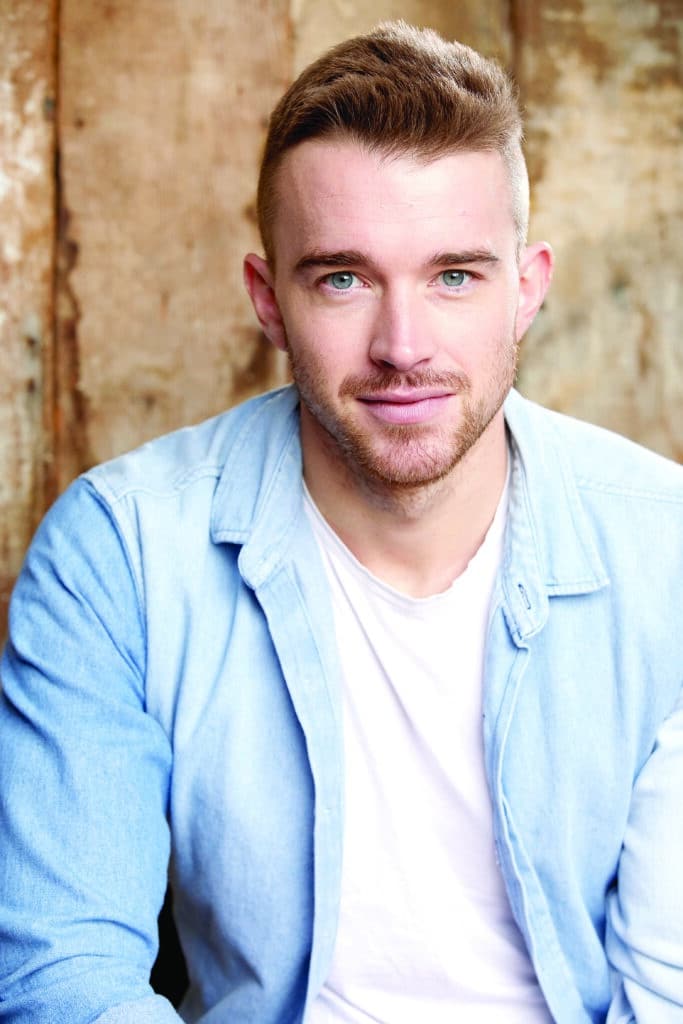 My favorite moment would probably be playing the lead in the musical "Little Shop of Horrors" my sophomore year. It was my first big role and helped me gain a lot of confidence.
It feels weird to type Gina Parrish, so I will just refer to her as Pev from now on (we all called her that).
Massey's time at Norcross High School.
If it weren't for Pev, I would be a financial analyst (or something similarly dry) right now. She gave all of us misfit theater kids a home, a place where we felt we belonged and could contribute in a meaningful way. She was a drill sergeant, and she cared more about us as individuals than any teacher I have ever had. She transformed me from a child with crippling social anxiety to a young man who didn't think twice about singing and dancing in front of hundreds of members of the community.
The Norcross Theatre wing felt like it existed on a different plane than the rest of the school, a consequence of the incredible environment Pev fostered. She demonstrated to all of us the value of developing a strong work ethic. She instilled in us a love of working together to create something bigger than ourselves. It wasn't even about acting, or singing, or dancing. It was about us, a group that for the most part didn't fit in anywhere else. She gave us a home, and thanks to her I had the resolve to pursue a career in the arts.
I'm not really good at giving advice, but I will say that at some point you will stumble upon something that makes hours feel like minutes. One sure path to a meaningful life is to pursue that thing despite the difficulties and obstacles that will inevitably rise up to challenge you.
Memorable Moments of Parrish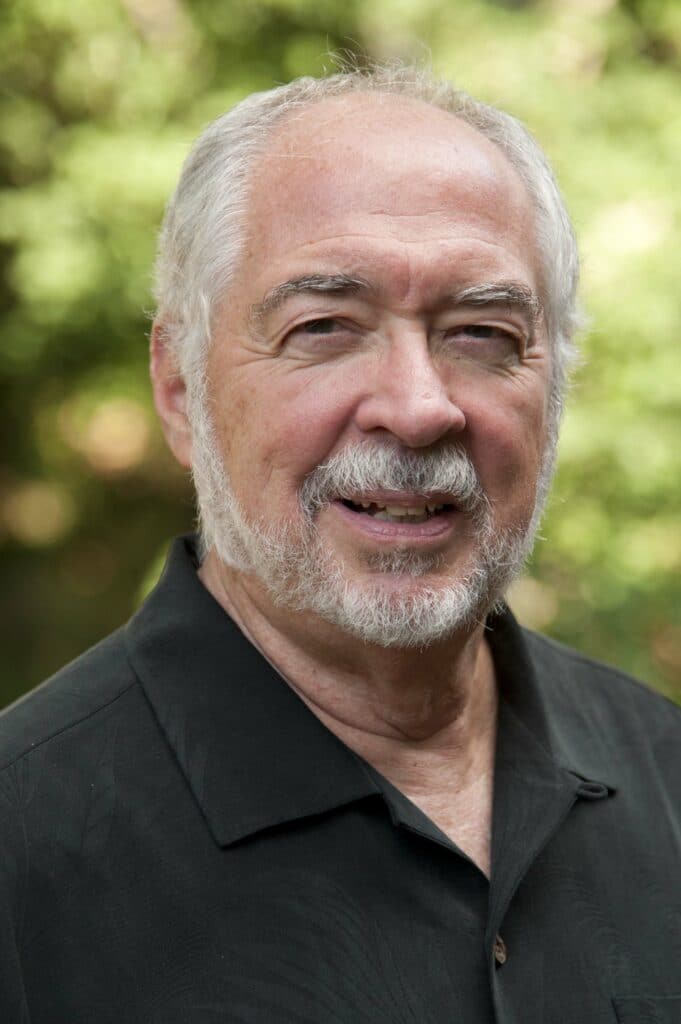 Gina Parrish is a very accomplished Drama Director and pushes her students to be the best they can be. I've seen her frustrated with them, yelling at them and at the same time loving them and encouraging them fully. That's the Gina Parrish I knew some 25 years ago when she did a Community Play inviting adult actors to be a part of the cast for "Fiddler on the Roof".
I happened to be one of those cast members who was given the role of "Lazar Wolf the Butcher" while my 10th Grade Daughter played the role of my "Dead Wife". Gina also cast some very accomplished local adult actors in that play along with parents such as myself. It was one of the most memorable experiences of my life.
When I walked into that Theatre yesterday and spoke to Gina and saw what she had done with these High School Thespians, the awards and fame they have received was noticeable immediately. I also saw many of the theatrical techniques she instilled and directed into some very talented youth, so much like I experienced 25 years ago.
I came to tears yesterday when Gina asked me to critique the play. I told them how much I appreciated their talents and saw so much of what I knew to be Gina's hand at making a memorable performance. I also told them that they will always remember their days at Norcross High School Drama and will always appreciate what Gina gives them in the way of encouragement to be the best they can be.
Support the Troupe!
A message from Kristi Bullock, NHS Drama Booster Club co-president
"First and foremost, come to our shows. We rely on ticket sales and there's nothing that makes a better show and experience for the students than to have a full theatre. That is why they exist!
Second, when at the show, buy concessions including fresh popcorn! All proceeds go to NHS Drama and fund future shows — the bigger the budget, the better the show."
The Booster Club also asks for donations to the Brady Bullock Memorial Scholarship Fund, which benefits NHS Drama seniors. The scholarship honors the memory of Bullock's son and his love for the drama program. Brady lost his battle with brain cancer in his junior year.
For more information, contact Bullock at kbullock@tropicalsmoothie.com.
Upcoming productions
The NHS Thespian Troupe typically puts on four shows each year. Their One-Act play has already been presented.
■ The musical comedy "Nunsense" will be performed Dec. 9-12.
■ "The Wizard of Oz: Youth Edition," runs March 3-6, 2022.
■ The musical "Grease" will be presented May 5-8, 2022.
Keep up with the troupe at nhs-drama.com and on Facebook, Instagram, Twitter and Snapchat.
Local Makers Find Success in Peachtree Corners, Part 2: For the Love of Wood — XOC Designs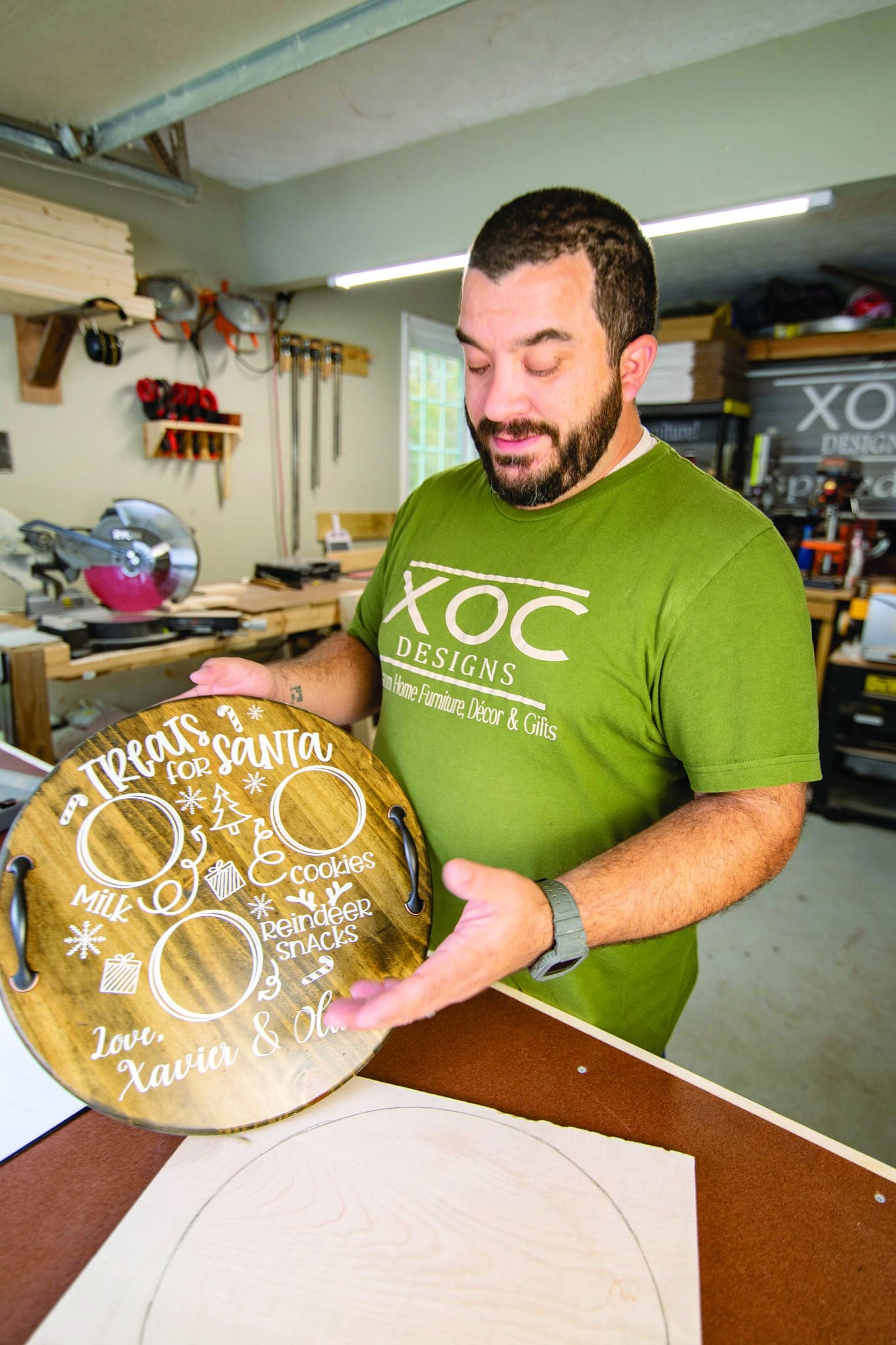 Sometimes it takes the unexpected to shake things up and inspire us to pursue our dreams. Whether it's our children growing up and needing less attention, a sudden job change or a desire to transform grief into growth, there are many reasons why individuals might seek out a career that sparks their passion and gives their life new meaning.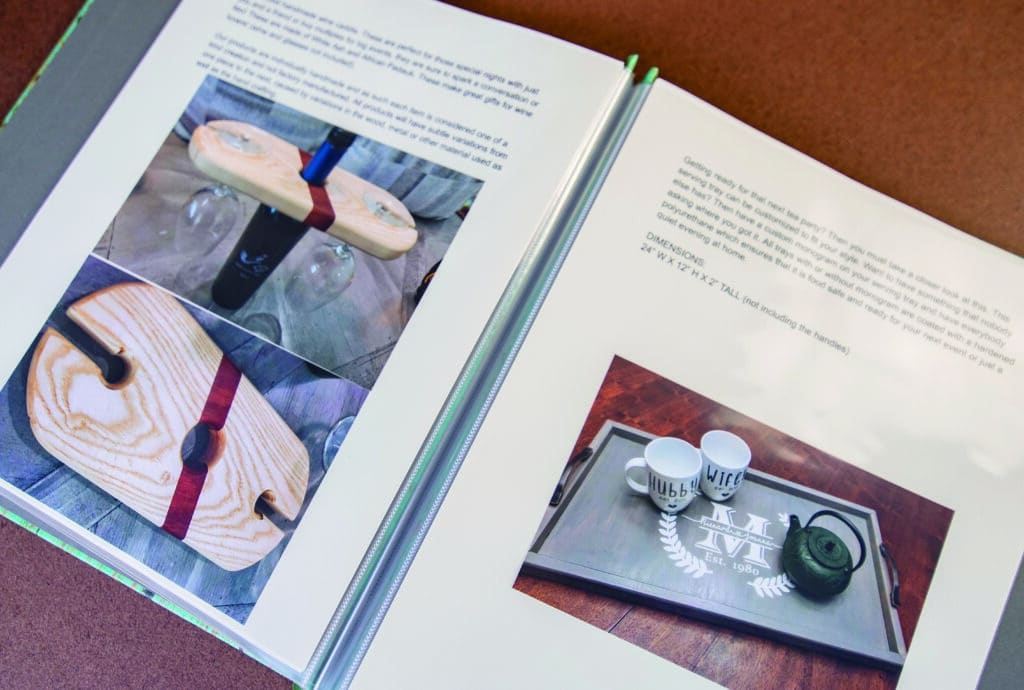 Certainly, the past two years of living through a global pandemic have presented unprecedented challenges and ample opportunities to reconsider the 'why' behind our daily lives. So what does it take for an individual to embrace their dreams and not only survive a pandemic, but also to thrive?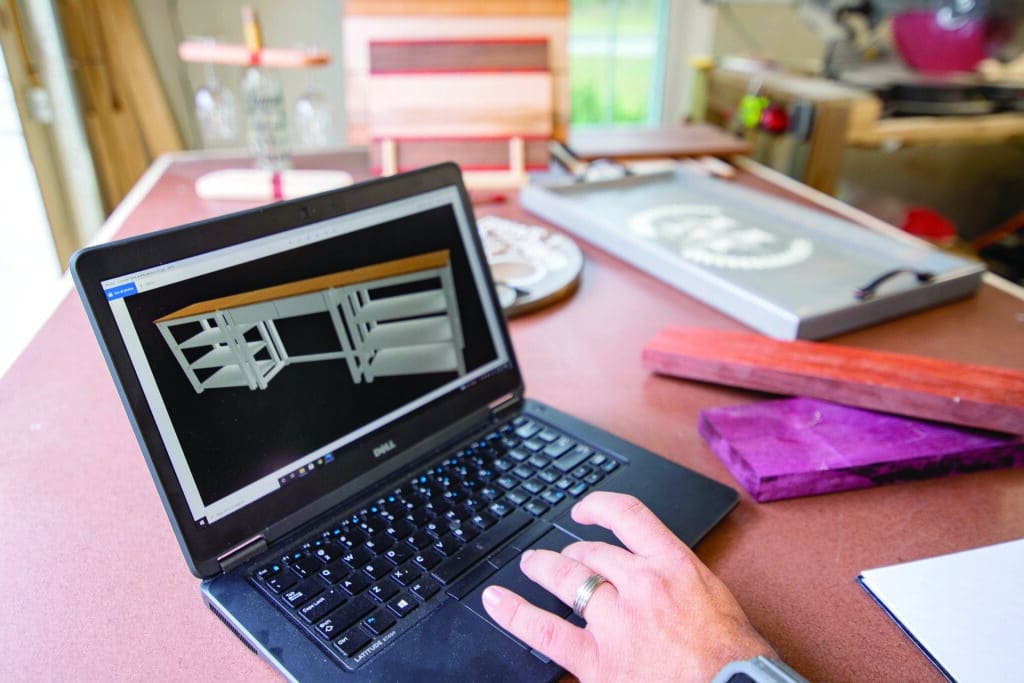 I'd like to introduce you to three such makers who have devoted themselves to their crafts, finding joy and meaning through transforming their ideas into products, and hobbies into livelihoods.
For the Love of Wood — XOC Designs
In early 2020, mere weeks before the COVID-19 pandemic ravaged the world, a stroke of bad luck shook things up for Russell Machan-Neathawk and his family when he was abruptly let go from his job working with an HVAC company. Faced with the uncertainty of this deviation from his career and coupled with the onset of lockdowns, Machan-Neathawk found himself in a unique position. At the time, COVID restrictions had essentially shuttered businesses and prevented him from finding new business opportunities. It was at this moment that he took a step back and reevaluated what he was doing with his life.
"It was stressful; it took a lot of prayer and really trusting God that he would take care of us and lead us through all of this. For me it was hard because I went from being the breadwinner to… not," Machan-Neathawk explained with a laugh. "Especially when I first started the company, I wasn't getting consistent sales. Now I'm constantly doing 10 or so orders a week, at least."
Machan-Neathawk has always been creative and good at working with his hands. He took animation design classes in high school, got a degree in Culinary Arts where he met his wife Amanda, and later used skills he learned from his father to complete woodworking projects around the house. Those early projects included designing and building a new mantle above their fireplace, installing a fence and crafting a mug shelf as a gift for his sister-in-law. Once he set up an Etsy shop and began getting orders, it all really started to come together.
The name of the company, XOC Designs, consists of the first letter of their sons' names — Xavier and Oliver — and the family dog Casper. This connection is fitting as Machan-Neathawk is a devoted family man. His wife has been by his side to support him every step of the way, even though starting something new in the middle of a pandemic carries inherent risk.
"It was scary for sure just because it was such a big shift, but he's got talent and I've known that since we met 17 years ago," said Amanda. "We had a lot of faith in God and prayed that it would all work out, and it has."
On top of the challenges facing the family in this crucial moment for Machan-Neathawk's career, the sudden cancellation of their sons' preschools meant that their entire home dynamic shifted on a dime. They went from two parents both working full time outside of the house with two kids in school to everyone being at home all the time.
In addition to starting this new business, maintaining Amanda's increased workload from her now fully remote job, they now had to find ways to keep the kids engaged and happy at home. Luckily, they were able to get some childcare help from their parents who live just down the road.
"So that was interesting as well. I was trying to start a business, trying to work, and entertain and take care of two little ones at the same time," said Machan-Neathawk. "I had a lot more flexibility with my job because I can do things when they go to sleep." Those late-night hours have paid off, and today he is consistently busy making pieces for clients from around the country and as far away as Europe.
Machan-Neathawk's most popular products include mug shelves, cutting boards, serving trays and holiday signs. All of his pieces are custom made, often incorporating beautiful and unique hardwoods such as Purple Heart, African Padauk and curly maple. Self-taught with the help of YouTube research, Machan-Neathawk especially loves learning about the materials, techniques and sourcing unique woods from salvage projects.
Able to craft designs both by hand on paper and in digital renderings, he says he especially loves the problem-solving he faces on a given project. "You'll either have a knot that's not really in a great place or you'll have a split down the middle of it that you need to work around, so there's more problem-solving than people realize. To me, it is therapeutic and soothing. Even being in the business world, I found out after I started this business just how stressed out I had been. Tapping into my creative side is very relaxing."
Over the next few years, Machan-Neathawk hopes to expand beyond the confines of his garage studio and into a dedicated workshop. He also hopes to showcase his works in more local shops and festivals and to expand his custom furniture offerings for larger home projects. Not limited to a certain style or aesthetic, he embraces each new challenge with optimism and a can-do attitude.
After all, for Machan-Neathawk, working with wood is living his dream. "It was a dream that I didn't know I had."
Follow XOC Designs