Local Makers Find Success in Peachtree Corners, Part 3: "Continuing A Legacy — Geneva's Goodness"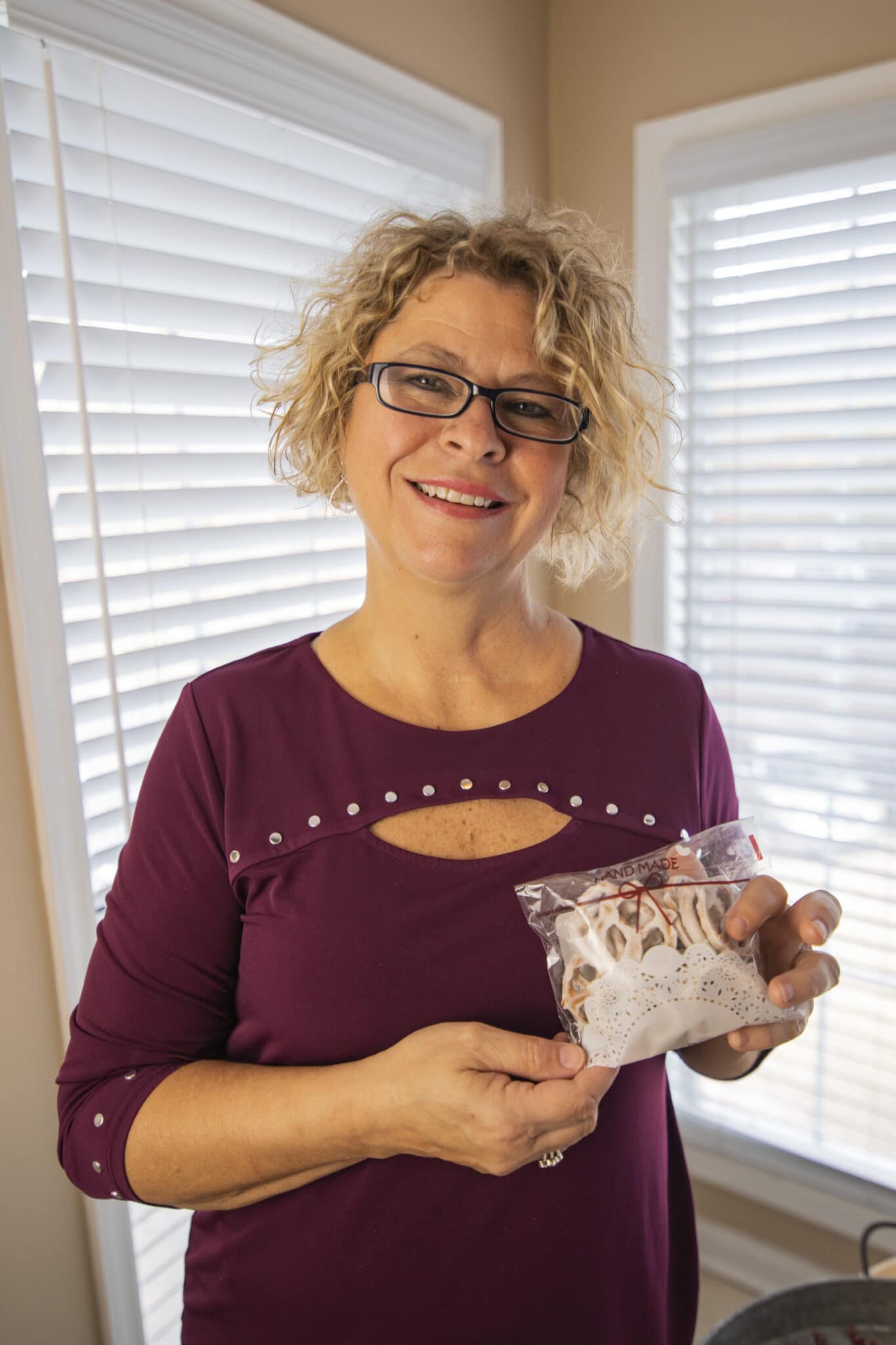 Sometimes it takes the unexpected to shake things up and inspire us to pursue our dreams. Whether it's our children growing up and needing less attention, a sudden job change or a desire to transform grief into growth, there are many reasons why individuals might seek out a career that sparks their passion and gives their life new meaning.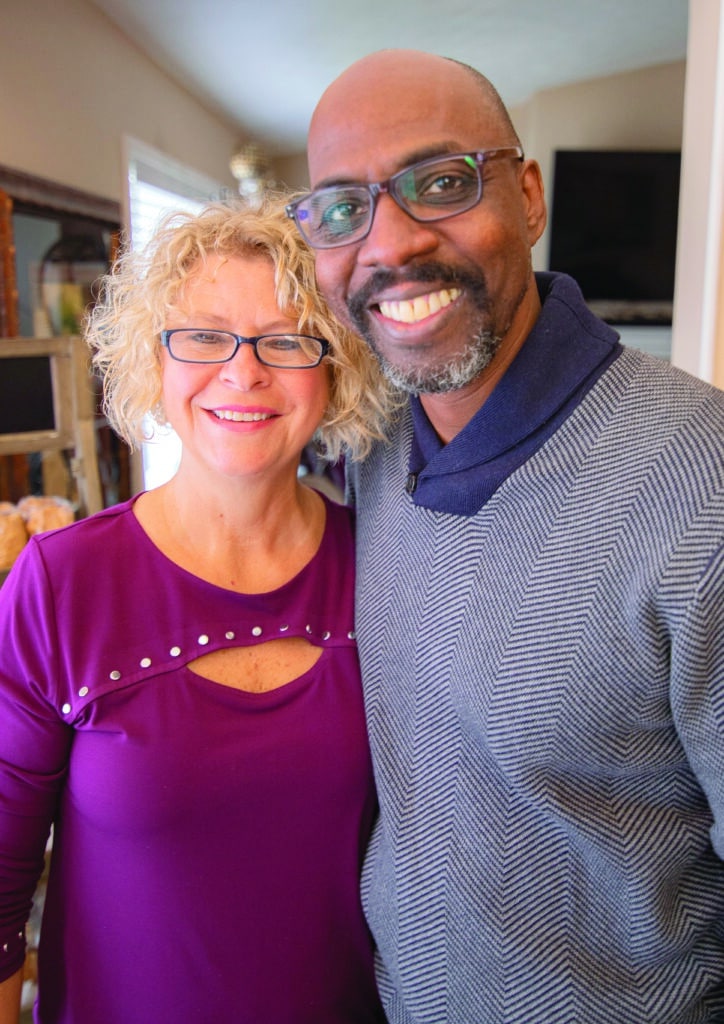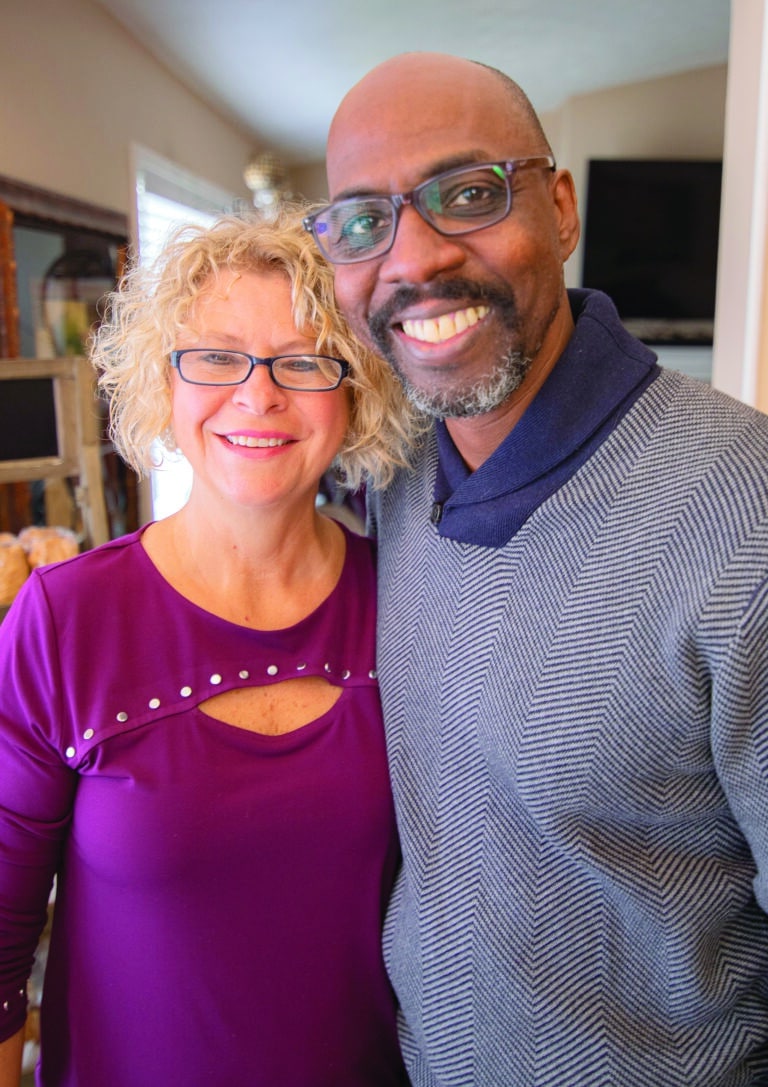 Certainly, the past two years of living through a global pandemic have presented unprecedented challenges and ample opportunities to reconsider the 'why' behind our daily lives. So what does it take for an individual to embrace their dreams and not only survive a pandemic, but also to thrive?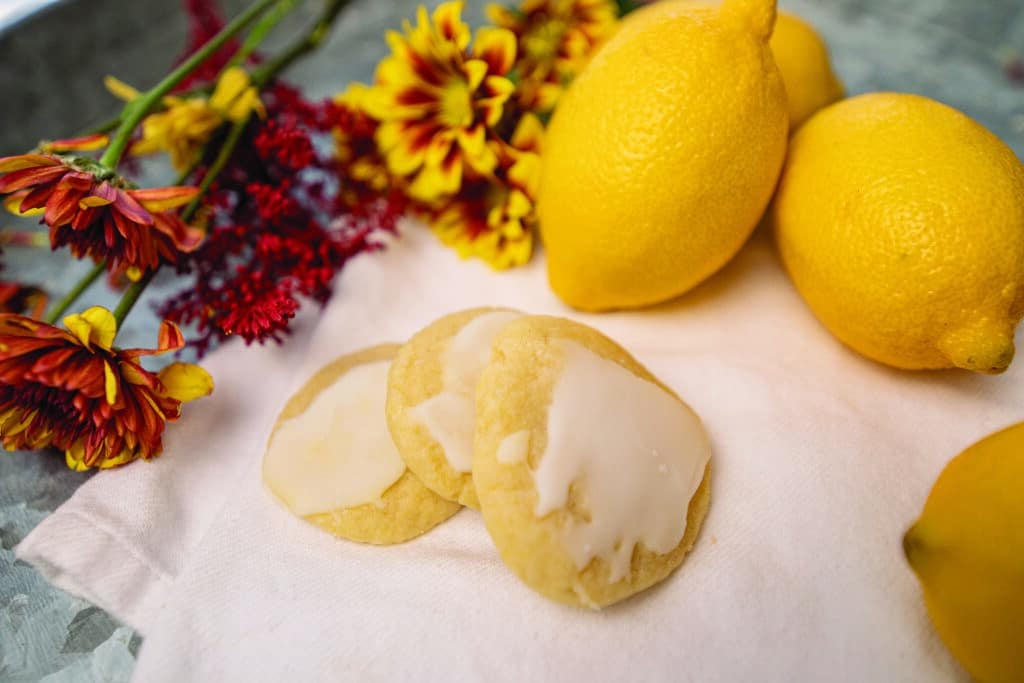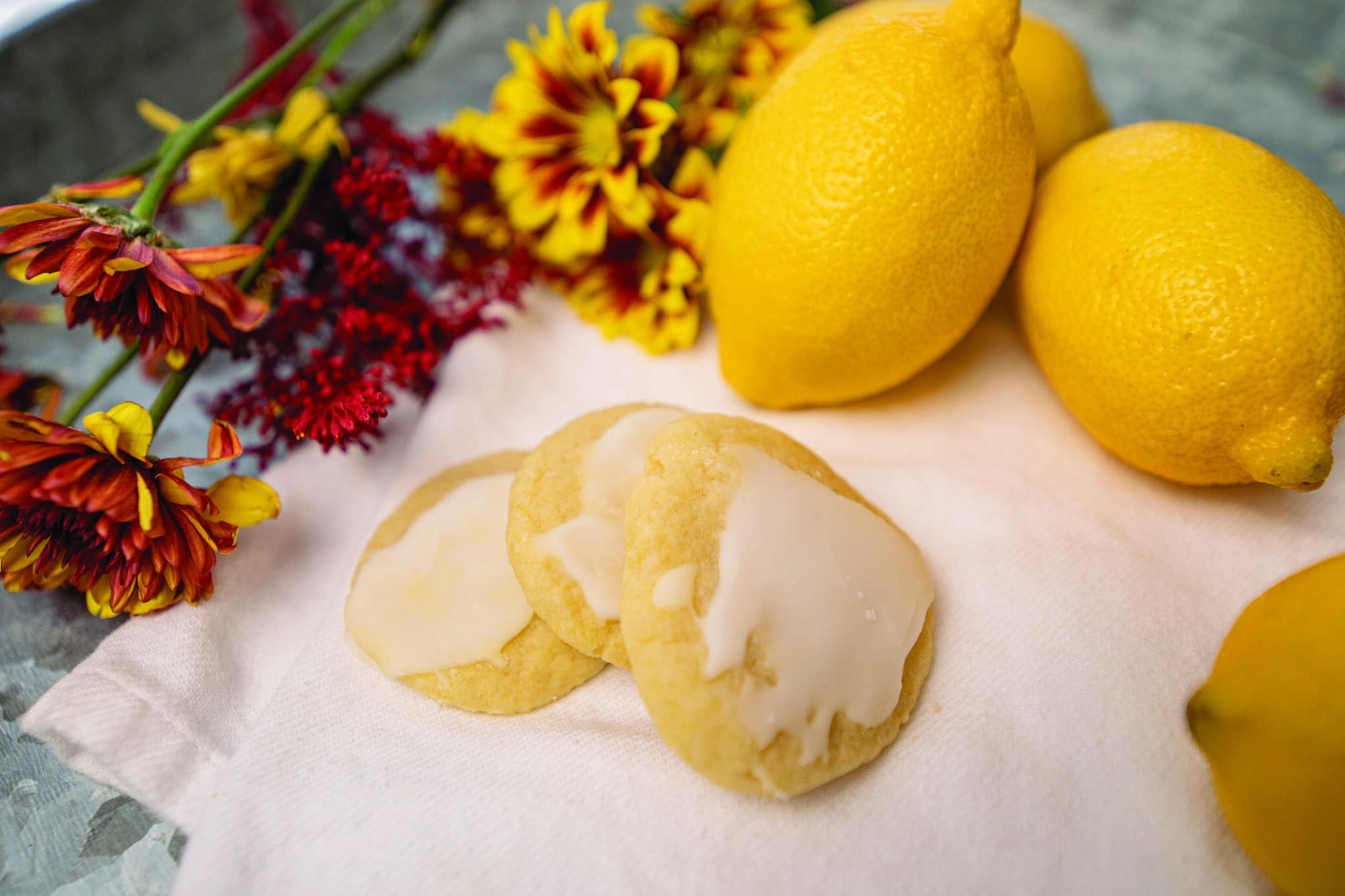 I'd like to introduce you to three such makers who have devoted themselves to their crafts, finding joy and meaning through transforming their ideas into products, and hobbies into livelihoods.
Continuing A Legacy — Geneva's Goodness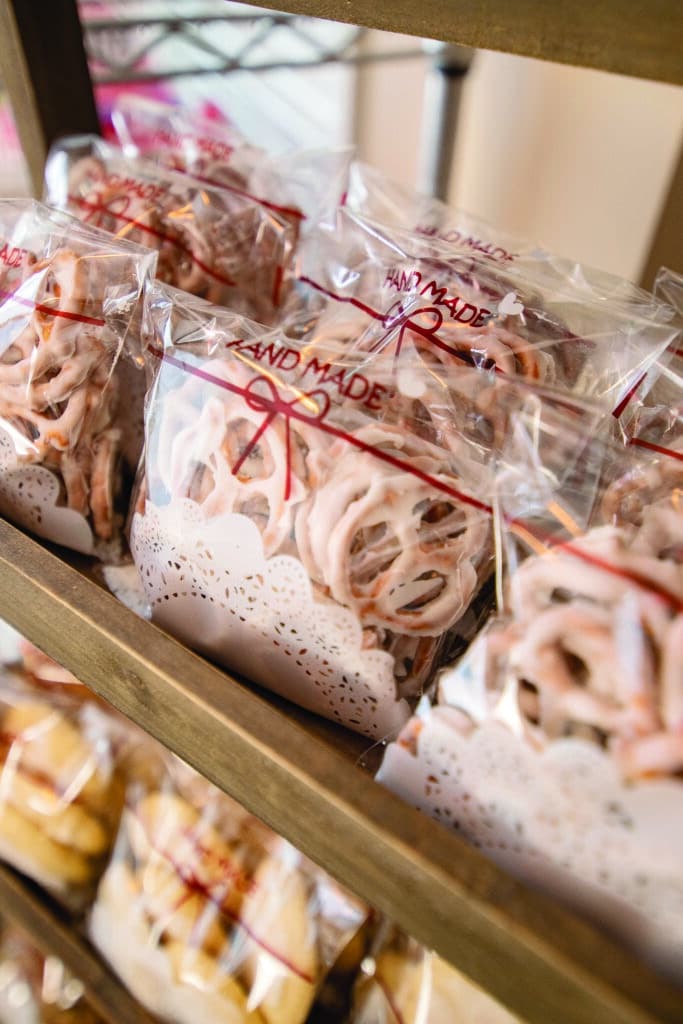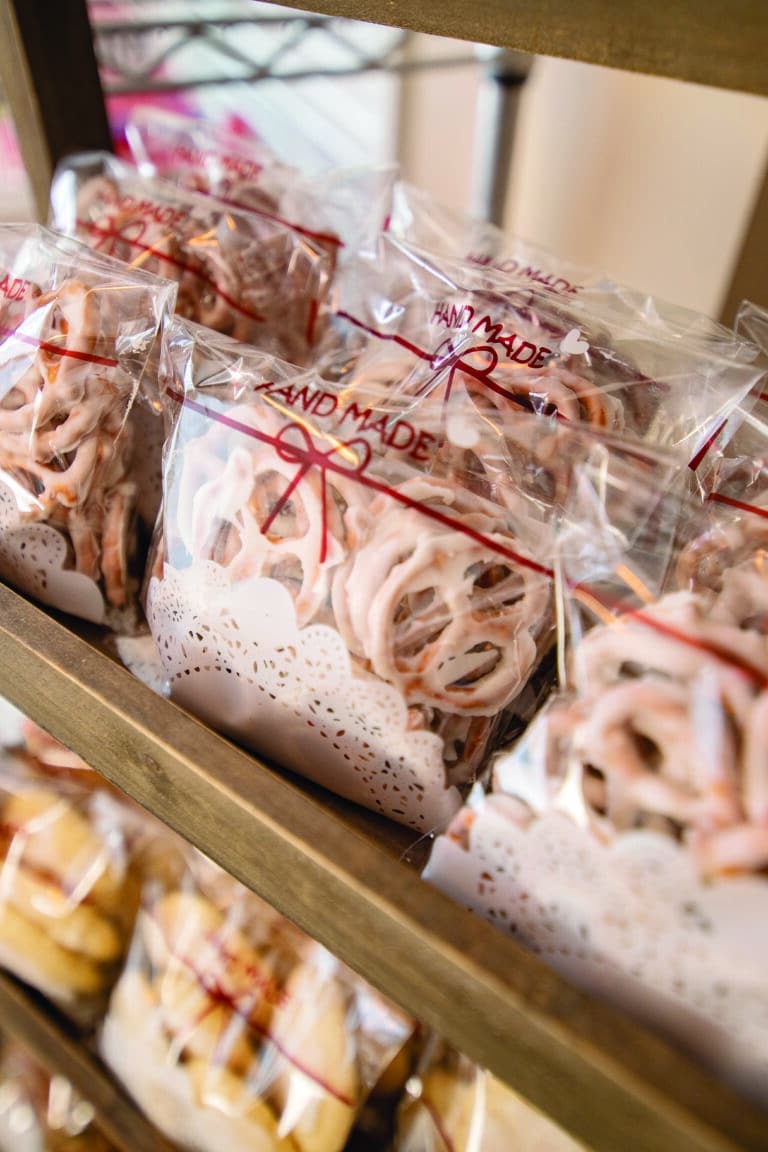 Faith, Family and Food. That's the motto that Susan and Jeff Moore have infused in their
newly minted business, Geneva's Goodness. Named after Susan's mother, Geneva, who passed away in 2014, the idea was sparked from a desire to continue her legacy. The beloved matriarch of the family, Geneva was known for crafting extravagant meals and desserts as her way of showering her family with love and warmth. Jeff, who has been married to Susan for 28 years, recalls those dinners he experienced at Geneva's table.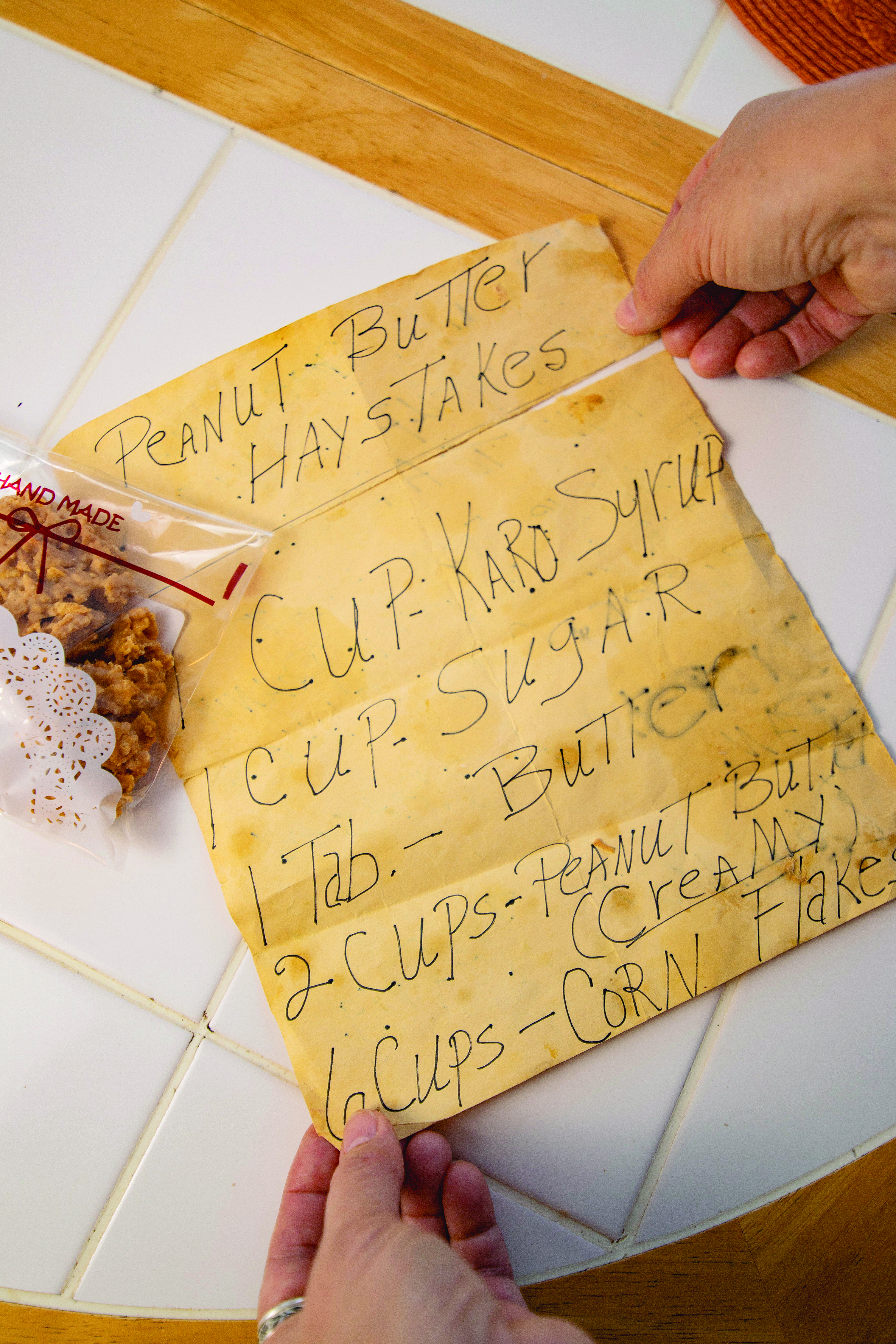 "I can remember the very first time I had Thanksgiving with Susan's family; it was a major event. It's an event that's designed for family to come together and eat and discuss and have a really good time, and usually the central focus is the food," said Jeff. "This was an event for Miss Geneva. It was a spectacle. She would never say that, but I'll say it. This was her thing; she didn't really want anyone to help, she just wanted to do her thing."
Even as Geneva's age made preparing those lavish dinners harder, she was never one to sit on the sidelines. In fact, she was known for making each guest their own dedicated pie in their personal favorite flavor. As Jeff puts it, these gatherings were not just a day, but often turned into a week-long celebration of food as they polished off the leftovers after the event. It was a tradition that not only fed the bellies of her loved ones, but also reminded everyone of the value of family and the strength of their faith.
Her mom was a pastor, so her faith was a central focus," explained Jeff. "She loved her family so much. And then there was the food. For her, it all connected; it wasn't like you could take one out – all three were woven into the fabric of who she was." Preparing food was Geneva's love language. And boy, did she love deeply.
In the wake of her mother's passing and as the grief of her mother's absence truly settled in at the communal meal following the funeral, Susan felt not only saddened but also inspired. "I just remember thinking that I want to be a better person because of her, and I want to do something for her, somehow. I just had that overwhelming feeling that because of her I wanted to be better."
Susan's journey with baked goods started back when she and Jeff first got together and he asked if she might try to make a 7-UP lemon pound cake that his own mother used to make for him when he was a child. She tried, and her initial attempts left room for improvement. In the years since, she has further developed her skills in the kitchen, mastering not only that beloved 7-UP lemon pound cake, but also a great number of other baked goods.
The Moores officially filed for a business license for Geneva's Goodness in September of 2021, following only a few months of discussion. "This happened really quickly," said Susan, who is grateful to have found a way to honor her mother and keep the tradition of cooking alive for both her family and her community. The duo has participated in one festival in Peachtree Corners already and at the time of our interview, they were gearing up for the Johns Creek Holiday Festival.
Geneva's Goodness offers an array of delectable treats including cream cheese, peanut butter, lemon 7-UP, coconut cream, and pineapple cream pound cakes, rum cake, shortbread cookies with rum icing, lemon iced cookies, granola, white chocolate covered pretzels, banana nut bread, pumpkin bread and Geneva's famous peanut butter haystacks. The original recipe for the haystacks, written in Geneva's own handwriting, is still pinned to Susan's fridge, serving as a constant reminder of why she is devoted to carrying on her mother's baking tradition.
"It's just continuing her legacy, really," said Susan. "I never felt like I could make the food as good as she could, but to carry on her legacy is important. And it's important for our family — our kids and grandkids — to show them this is what family is all about, and faith, too."
Follow Geneva's Goodness
Saturday Night Live Music at Town Green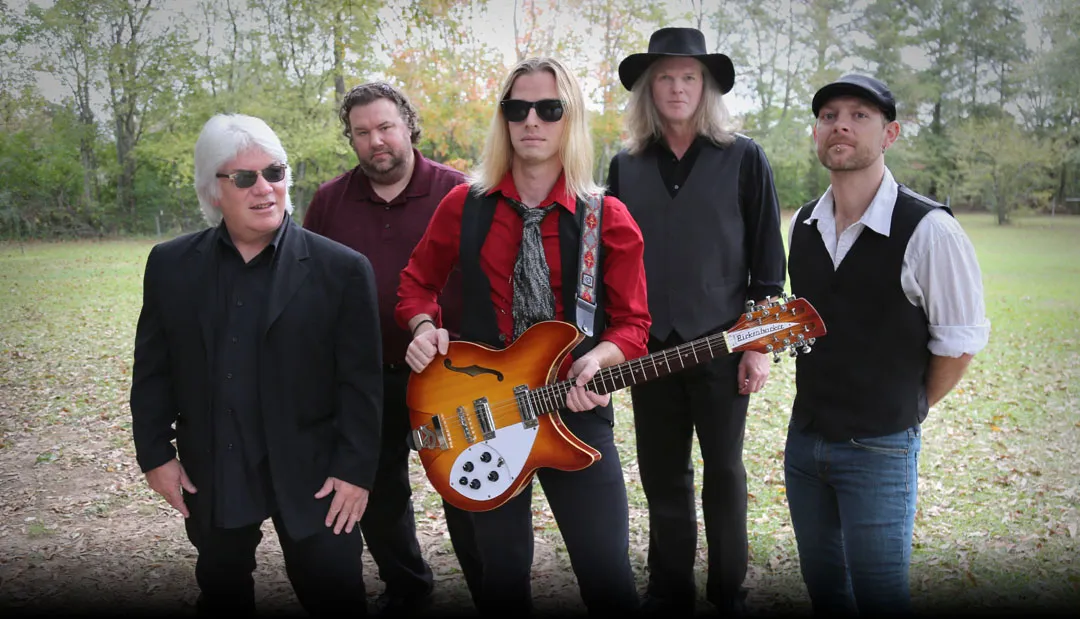 Saturdays, August 13, September 10 and October 8. 7 p.m.
Admission is free. Every month through October, bands and tribute take to the stage on Town Green.
August 13: The Wildflowers — The Wildflowers are America's premier Tom Petty & the Heartbreakers tribute band. With a passion for Petty's music, they bring music lovers the songs they adore. Be sure to go to peachtreecornersga.gov and click on the calendar for details.
September 10: The Artisanals! with Rosey — The Artisanals! are missionaries of rock and roll that bring their explosive live show to stages around the country. Rosey is a singer-songwriter and rock 'n roll soul siren who has toured with Morcheeba and Melissa Etheridge.
October 8: Anniversary Celebration with Marcy Playground — 90s alternative rockers Marcy Playground are most known for their 1997 platinum album that included the hit "Sex and Candy," but they also have noted songs on soundtracks for movies such as Cruel Intentions and Antitrust.
Major Rodin Exhibition at the High Museum of Art This Fall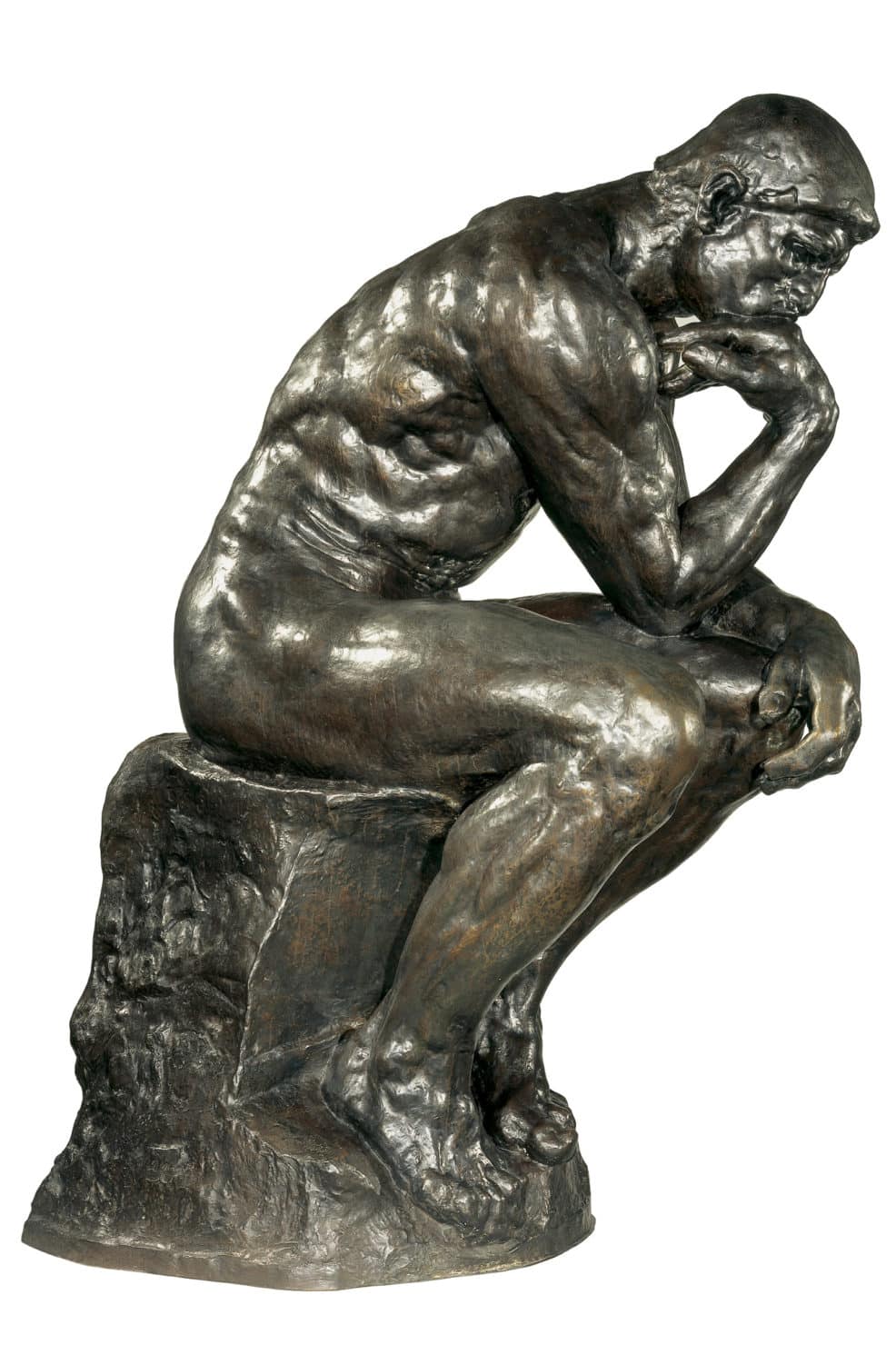 Auguste Rodin (French, 1840-1917) is one of the most celebrated sculptors of the modern age, represented in museums and private collections across the globe. However, this was not always the case. From his first sculpture to enter an American museum in 1893 and culminating with his popular revival in the 1980s, "Rodin in the United States: Confronting the Modern" — on view at the High Museum of Art Oct. 21, 2022-Jan. 15, 2023 — follows Rodin's rise to eminence in America due in large part to the collectors, critics and curators who helped make it happen. The exhibition will also reveal Rodin's incredible daring and inventiveness as he continually pushed against and beyond traditional notions of sculpture. 
"Though now holding pride of place in major American museum collections, and renowned for its distinctive aesthetic, it's perhaps only in the last 40 years that Rodin's work has become recognized as among the greatest achievements in Modern art," said Rand Suffolk, Nancy and Holcombe T. Green, Jr., Director of the High. "This exhibition takes the audience on a journey, as Rodin's reputation builds, declines and rises again. It's a fascinating story, illustrated by many of Rodin's most striking and beautiful works."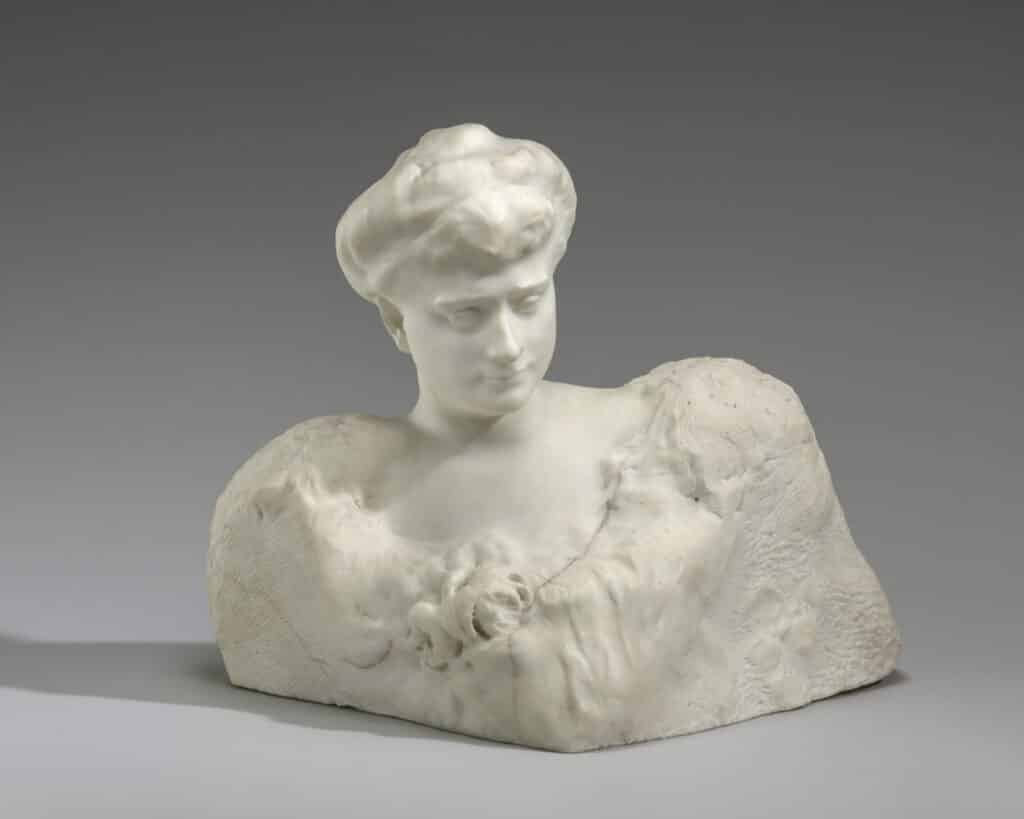 The 45 sculptures and 25 works on paper in the exhibition encompass many of Rodin's best-known compositions, including "The Thinker," "Monument to Balzac" and "The Kiss," as well as less-familiar subjects and an exceptional number of his expressive and probing drawings. The works show Rodin working across an array of media — from terracotta and plaster to bronze and marble — and illuminate his creative process, from studies and maquettes to completed works.
"All of us have stood awestruck in front of Rodin's more-than-life-size figures, like the 9-foot 'Monument to Balzac' or the massive, 2,000-pound 'Thinker'," said Claudia Einecke, the High's Frances B. Bunzl Family curator of European art. "But it is a testament to Rodin's unsurpassed power of evocation that even diminutive figures, such as the 5-inch 'Female Torso' or a 6-inch portrait head of the actress Hanako, can impress us with the same physical energy and monumental presence. Visitors will be delighted to see the breadth of Rodin's work in this exhibition and to learn how he came to be among the 20th century's most revered artists."
Rodin's path to acceptance in the United States was a complicated, winding one, and the stories of the collectors and institutions that embraced his work reveal a desire to look beyond the conventional to confront, and embrace, the modern.
Rodin first gained significant attention in the United States in 1893, when the Metropolitan Museum of Art made the first acquisition of his artwork by an American institution. That same year, he made his controversial debut at Chicago's World's Columbian Exposition with three marble sculptures, which were quickly judged too provocative and moved to a private space that was only accessible by request. As the exposition progressed, however, the censorship propelled public interest in his work.
This notoriety sparked an early-20th-century collecting frenzy, promoted by noted philanthropist Katherine Seney Simpson, avant-garde performer Loïe Fuller, and collector Alma de Bretteville Spreckels, among others. The exhibition details the intriguing confluence of these Rodin enthusiasts and the roles they played in generating interest in his art.
In the 1920s and 1930s, many American museums made important acquisitions of Rodin's work, further fueling avid interest in the artist. However, these institutions tended to display his more finished, narrative subjects. The majority of his seemingly unfinished, fragmented or more "erotic" works — appreciated today for their daring and modernity — were consigned to storage, where they languished for years. By the Second World War, enthusiasm for his work had waned and critical sentiment regarding his art shifted, leading museums to relegate his sculptures to less prominent places or remove them from the public eye.
In 1954, Museum of Modern Art Director Alfred H. Barr Jr. requested a bronze cast of Rodin's "Monument to Balzac" for the museum's collection, which spurred scholars and critics to reappraise Rodin's works. Nearly 30 years later, the National Portrait Gallery's 1981 exhibition "Rodin Rediscovered" ushered in a resurgence of appreciation for Rodin's art in the United States, which continues today.
"Confronting the Modern" traces these ebbs and flows of Rodin's American popularity and includes loans of key works from more than 30 museums and private collections across the country. These works include:
The Metropolitan Museum of Art's "Bust of St. John the Baptist" (bronze, original model 1880, cast 1883), the first Rodin work to enter an American museum collection.
The marble bust "Katherine Seney Simpson" (1903), which immortalized Rodin's early advocate, who was instrumental in developing the Met's Rodin collection and donated her private collection of his art to the National Gallery of Art upon her death.
Bronze sculptures "The Thinker" (cast 1928) and "The Kiss" (cast 1888) from the Baltimore Museum of Art's collection. "Rodin in the United States" marks the first time that the Baltimore Museum of Art has loaned "The Thinker" to an exhibition.
The Museum of Modern Art's "Monument to Balzac" (cast 1954), which instigated renewed interest in Rodin's work.
Drawings related to some of Rodin's most famous compositions, such as "The Thinker" and "Ugolino and His Sons."
A group of diminutive plaster studies exploring the expressive power of the human hand, which were gifts from the artist to the Met's Rodin Gallery, established in 1912.
"Rodin in the United States: Confronting the Modern" will be accompanied by a fully illustrated, 260-page catalogue edited by exhibition curator Antoinette Le Normand-Romain, with contributions by Christina Buley-Uribe, Patrick R. Crowley, C. D. Dickerson III, Laure de Margerie, Véronique Mattiussi, Elyse Nelson, Jennifer A. Thompson and Nora M. Rosengarten. The book is published by the Clark Art Institute and distributed by Yale University Press, New Haven.
The exhibition will be presented in the Cousins Family Special Exhibition Galleries on the Second Level of the High's Wieland Pavilion.
Exhibition Organization and Support
"Rodin in the United States: Confronting the Modern" is organized by the Clark Art Institute, Williamston, Massachusetts, and guest curated by independent scholar Antoinette Le Normand-Romain.
This exhibition is supported by an indemnity from the Federal Council on the Arts and the Humanities.  Funding for this exhibition is provided by Troutman Pepper.
High Museum of Art's Highball Cocktail Competition Fundraiser 2022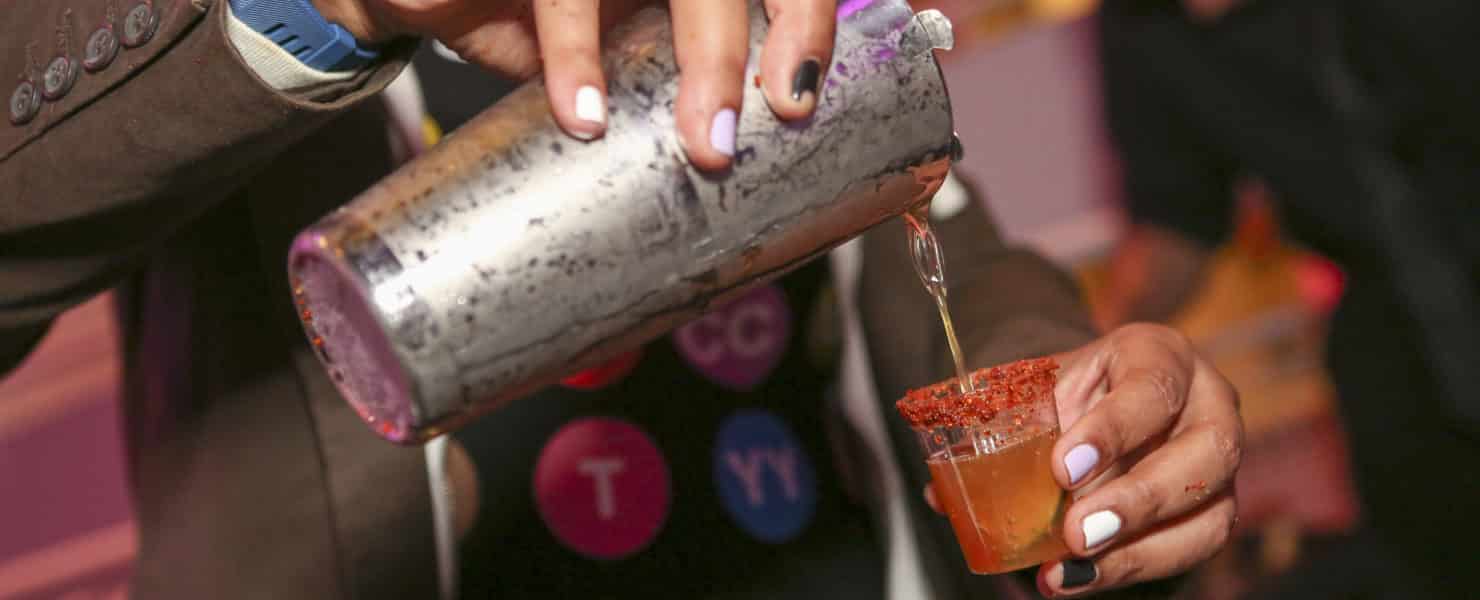 Toast to Fairy Tales and Storybooks at the 2022 Highball Fundraiser
The High Museum of Art will invite more than a dozen of Atlanta's most notable mixologists to compete at this year's Highball, an exclusive craft cocktail competition fundraiser featuring themed sips, delectable bites and lively music on August 14 from Noon to 4 p.m. at The Foundry at Puritan Mill, 916 Joseph E. Lowry Blvd NW, Atlanta, GA 30318 .
This year's theme is "Fairy Tales and Storybooks." Each mixologist is asked to create their best themed drink for judges and guests to vote on. Early bird and VIP tickets will be available on July 1, and general admission tickets go on sale July 14. Visit high.org/event/highball-2022 for more information and to purchase tickets while they're available.
"Highball is always a highly anticipated event for the Museum, not only because of the creativity presented by participating bartenders but also because of the community's enthusiastic support for the arts," said Allison Chance, the High's Director of Development. "We cannot wait to taste the imaginative concoctions competitors create while revisiting our favorite childhood tales with each drink."
The 2022 Highball will feature 16 of Atlanta's top bartenders, who were hand-selected by the event's host committee:
Each bartender will unveil an original cocktail recipe at the event to compete for Highball's top honors. Guests are invited to sip each cocktail and vote for their favorites. Local judges, talent agent Mara Davis, 2019 Highball winner Erika Moore and Thrillist writer Joshua Robinson will score each cocktail based on five categories: appearance, taste, complexity, balance and originality. They will then combine votes to select the winners: Luxury Mixologist, Top-Shelf Mixologist and Classic Mixologist. In addition to bragging rights, each winning bartender will receive a cash prize.
Guests will enjoy music by DJ Dmark and storybook-inspired bites by Dennis Dean catering throughout the afternoon.
Doors will open at Noon for VIP access, with general admission beginning at 1 p.m. Cocktail enthusiasts age 21 and older are encouraged to attend; all proceeds will benefit the High Museum of Art. Early bird tickets are $65 for High Museum of Art members and $85 for not-yet-members. Beginning on July 14, regularly priced tickets will be available at $75 for Museum members and $95 for not-yet-members. VIP tickets are $125 each. Tickets may be purchased online at high.org/event/highball-2022.
Guests are encouraged to flaunt their favorite Sunday brunch-chic attire for the occasion.