Tough-Love Teacher Preps NHS Drama Students for Stage and Life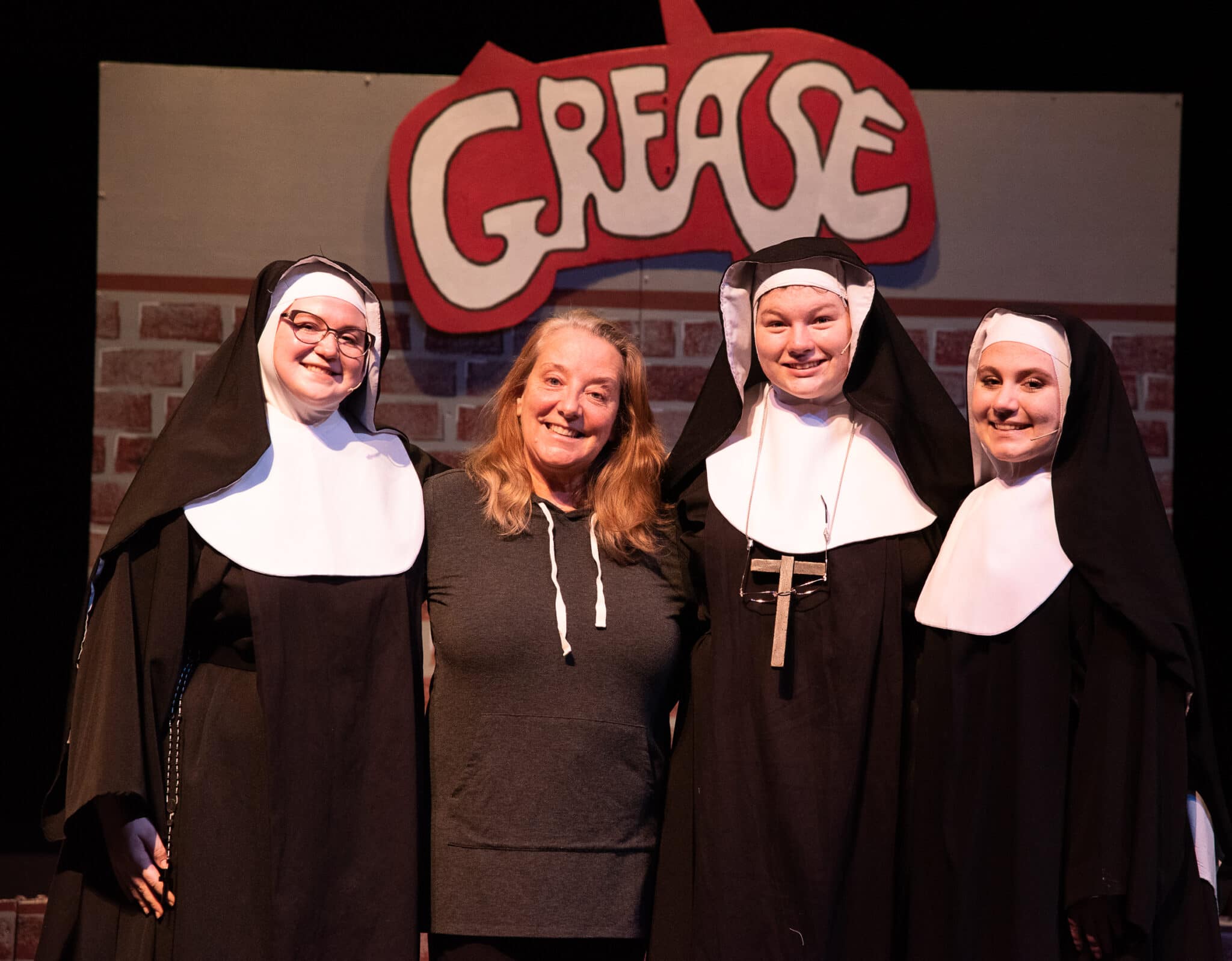 Photos by Richard Phillips.
Gina Peverley Parrish, Norcross High School (NHS) Theatre Director, is the first to admit it. She's strict. She doesn't coddle kids. She would never hand out a participation trophy.
Her Thespian Troupe members must become familiar with all aspects of theatre, from lighting to sound. They make their own costumes and build next-level sets. They're expected to show up for rehearsals after school and on weekends and to give every performance everything they've got.
"When a student who is thinking about auditioning for a show asks me if it is hard work, my response is, 'You bet it is,'" Parrish said. "Nothing makes me more proud than when someone says after a show how shocked they were that they were watching a high school show. It seemed so much more professional than they had imagined. In class and at rehearsal, we want to have fun, learn about theatre, and always demonstrate a strong work ethic."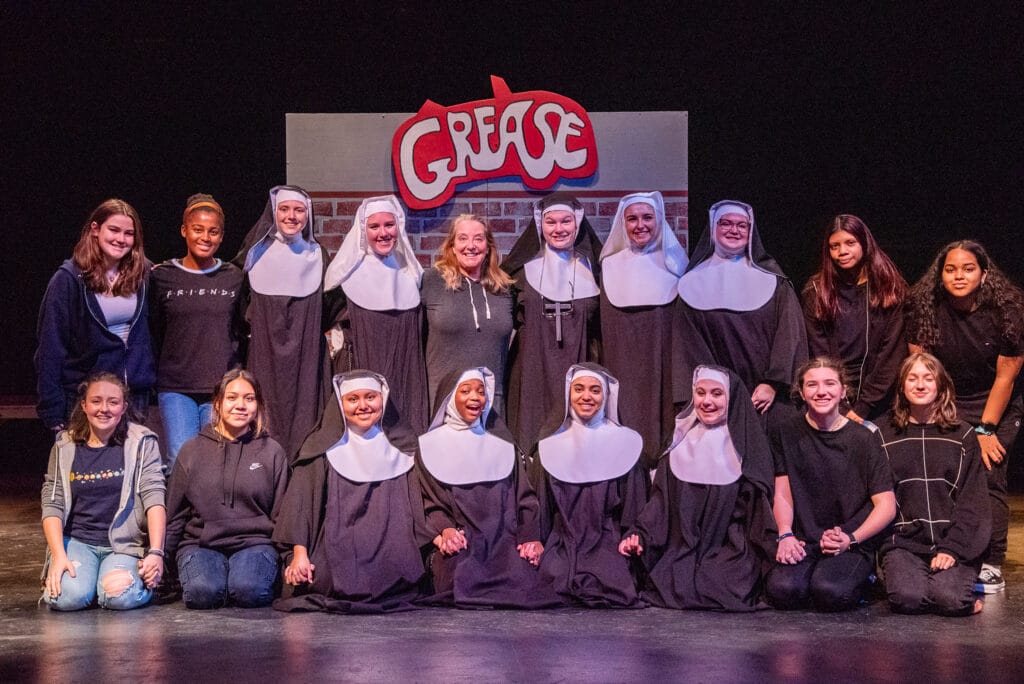 For Parrish, now in her 30th year of teaching drama at NHS, this has been a recipe for success. The NHS Thespian Troupe slayed at Georgia High School Association competition this fall, taking first place at the Region 7AAAAAAA One-Act Play State Championships with a performance from the musical comedy "Nunsense."
Claire Sauls, a junior, won Best Actress, and seniors Makena Hilsmier and Ella Bullock were named to the competition's All-Star Cast.
Earlier this fall, Claire was cast in the 2022 All State Theatre Opening Number Production for the Georgia State Thespian Conference.
While sweet, these victories are par for the course for Parrish, who was inducted into the national Educational Theatre Association's Hall of Fame in 2017 and who's seen some of her students become professional actors.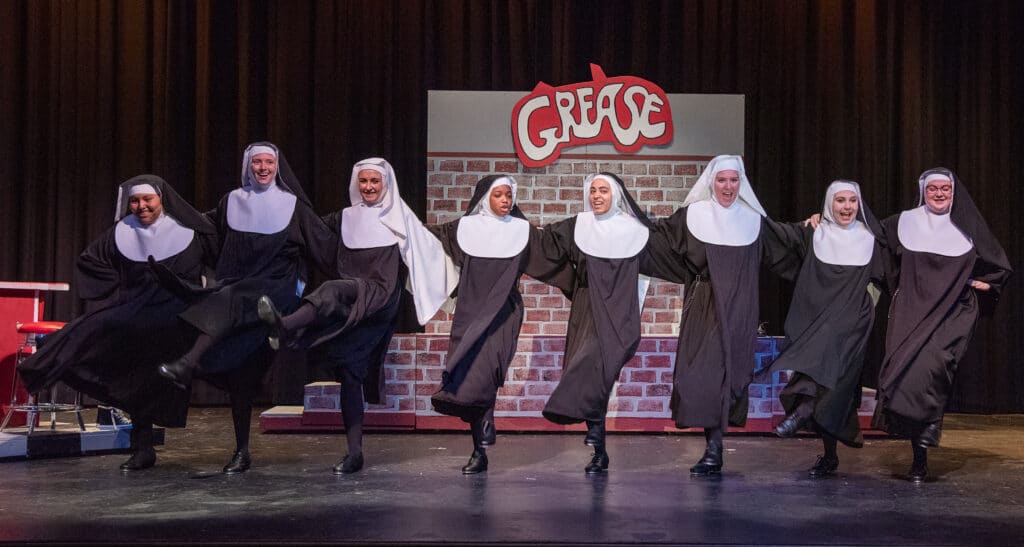 "We've won our region many times, been to state many times. We won one state championship, in 2009. For me, once we get to state, to be honest, it's not whether we win or not. It's that the kids get there, and they do the very best job that they can do," she said.
'You learn how to command a room'
Claire plans to go into an arts field after high school and enjoys the competitive aspect of theatre troupe. "You get the chance to feel what a true competition is like … which will be really helpful in the real world," she said.
Of the drama program, she said, "I love how many opportunities are given to me. There's always a chance to do better roles and learn fundamentals like dancing and singing."
Ella and Makena aren't planning drama-related careers, but they say theatre education has helped them in many ways.
For Ella, the program has been a great way to make friends and she said it has boosted her organizational skills. "You take on a lot of responsibilities in drama and I think that really prepares you for the outside world," she said.
Makena says the program "helped me come into my own as an actor, as a performer, and well, as just a person."
Drama is also helping her prepare to become a teacher, she said. "You learn how to be confident with yourself. You learn how to command a room. I'm one of the co-presidents of our troupe, so I'm really working on my leadership, work ethic and team-building skills," Makena said.
A family at school
The two seniors' mothers, Kristi Bullock and D'Anne Hilsmier, are Drama Booster Club co-presidents. "For the last couple of years, we have been joined at the hip, planning and organizing the needs for the drama department and students," Bullock said.
She credits the troupe's success in large part to Parrish's leadership, which she says goes well beyond what happens on stage.
"She's like a football coach. … She can be very direct. There's lots of tears and laughter and she doesn't hold back criticism. She's truly just trying to make them their best self on stage," Bullock said. "So it can be challenging, but the reward is when they get the standing ovations and they win the region competition and all that kind of stuff."
Claire appreciates the wealth of knowledge that Parrish, known by the nickname "Pev," shares with her students. As Makena puts it, Parrish is "just all around an amazing teacher."
After working in theatre in New York City and Virginia, Parrish decided she wanted to teach high school theatre and got her Master's in Education from the University of Virginia.
She taught in Orange, Va. for three years, moved to Duluth in 1992 and then began teaching at NHS.
"High school is a last chance for a lot of kids to do a little bit of everything," Parrish said. "I have a bunch of football players and water polo players that will be auditioning for our spring musical, 'Grease,' so that's kind of fun."
She's proud of NHS Drama "and the many graduates who have moved on and become productive members of society."
"Our theatre program, much like that of sports, band and others, gives students a family at school — an outlet and place to belong. For some, if it were not for their extracurricular activity, they might not have stayed in school," Parrish said. "That is one of the things I am most proud of, being a part of an amazing group of teachers who care so much about their kids and give all they have to ensure their success."
In Their Own Words
Actors Chandler Massey and Brad Benedict are both alumni of the NHS Thespian Troupe.
Massey, a three-time Daytime Emmy Award winner, is a regular on the soap opera "Days of Our Lives" and has appeared in several drama series. Benedict is an actor, producer and a regular on the prime-time series, "The Oval."
Peachtree Corners Magazine asked the actors to share a highlight of their time in the troupe and tell us how the drama program and teacher Gina Parrish impacted their lives. We also asked them for a message for current students.
Brad Benedict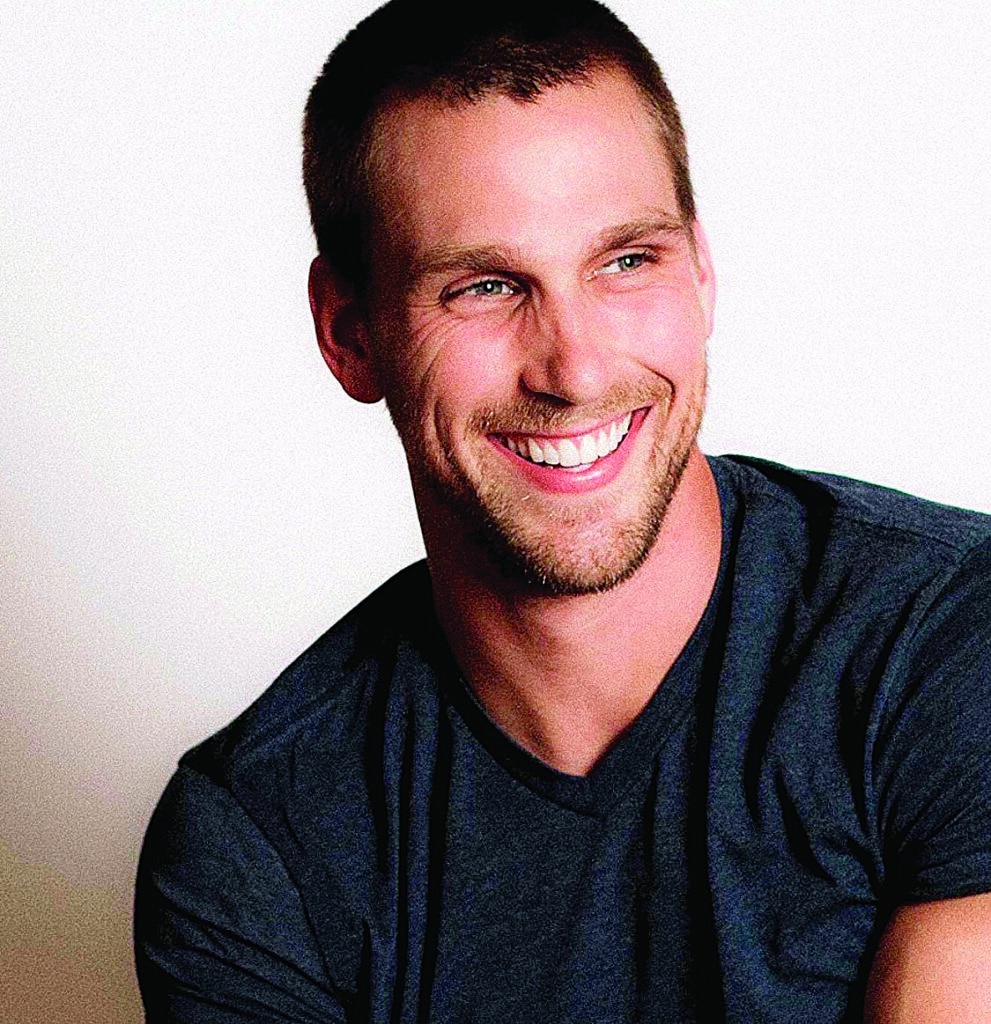 Participated in Norcross Theatre in the spring of 2003 and graduated from NHS in 2004.
The highlight of my time in Norcross Theatre was the spring musical my junior year, "Bye Bye Birdie." I had no formal acting experience going in, and ended up being cast in the leading role, Albert Peterson, with several song and dance numbers. A memory for a lifetime.
Benedict with Gina Parrish. Bye Bye BIrdie (NHS) 2003. OVAL on BET
Norcross Theatre changed my life forever. It was the first, and only time, I ever auditioned for any acting role before moving to Los Angeles to pursue a professional acting career. "Bye Bye Birdie" gave me my first real taste of the stage and performance, and I immediately fell in love. It was one of the scariest things I had ever done to that point, but also one of the most rewarding and character building.
I was a completely green actor who Ms. Pev, as we called her during my days at NHS, was willing to take a chance on and groom and believe in. In doing so, she had a hand in changing my life forever for the better. Her gamble on casting me, and willingness to help me grow, instilled a sense of belief in my soul that, by putting myself out there, and with a lot of hard work, I could achieve anything. She ignited a spark that I have carried with me ever since that has led me to take chances, bet on myself, choose the path less traveled, and, in turn, has brought overflowing fulfillment to my life. I am forever grateful.
OVAL on BET. NHS Drama, Bye Bye Birdie (NHS) 2003.
I'm currently living my dream as a cast member on a TV show, created and directed by Tyler Perry, called "The Oval," that airs on BET Networks. We just finished filming our fourth season last week. I also filmed a movie that will be released on Netflix in 2022 called "A Jazzman's Blues," where I play a small-town sheriff in the 1940s. 'Jazzman' is probably the project I am most proud to have been a part of to date.
To all those students with a big dream, I leave you with this quote by Theodore Roosevelt that has meant so much to me:
"It is not the critic who counts; not the man who points out how the strong man stumbles, or where the doer of deeds could have done them better. The credit belongs to the man who is actually in the arena, whose face is marred by dust and sweat and blood; who strives valiantly; who errs, who comes short again and again; … who spends himself in a worthy cause; who at the best knows in the end the triumph of high achievement, and who at the worst, if he fails, at least fails while daring greatly, so that his place shall never be with those cold and timid souls who neither know victory nor defeat."
Chandler Massey
Participated in Norcross Theatre from 2006-2009 and graduated from NHS in 2009.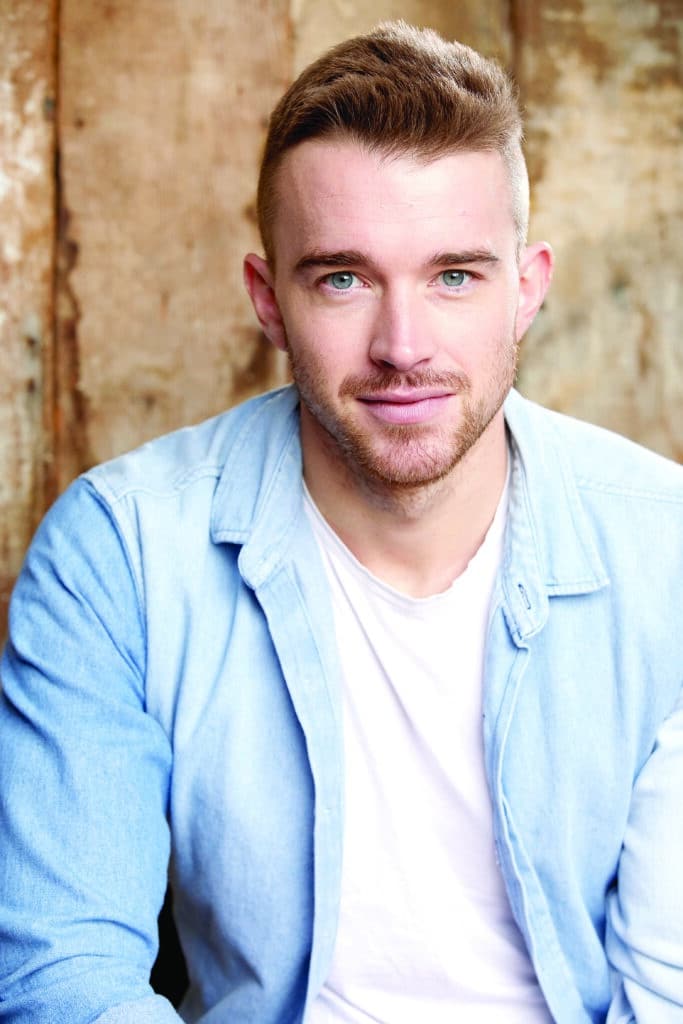 My favorite moment would probably be playing the lead in the musical "Little Shop of Horrors" my sophomore year. It was my first big role and helped me gain a lot of confidence.
It feels weird to type Gina Parrish, so I will just refer to her as Pev from now on (we all called her that).
Massey's time at Norcross High School.
If it weren't for Pev, I would be a financial analyst (or something similarly dry) right now. She gave all of us misfit theater kids a home, a place where we felt we belonged and could contribute in a meaningful way. She was a drill sergeant, and she cared more about us as individuals than any teacher I have ever had. She transformed me from a child with crippling social anxiety to a young man who didn't think twice about singing and dancing in front of hundreds of members of the community.
The Norcross Theatre wing felt like it existed on a different plane than the rest of the school, a consequence of the incredible environment Pev fostered. She demonstrated to all of us the value of developing a strong work ethic. She instilled in us a love of working together to create something bigger than ourselves. It wasn't even about acting, or singing, or dancing. It was about us, a group that for the most part didn't fit in anywhere else. She gave us a home, and thanks to her I had the resolve to pursue a career in the arts.
I'm not really good at giving advice, but I will say that at some point you will stumble upon something that makes hours feel like minutes. One sure path to a meaningful life is to pursue that thing despite the difficulties and obstacles that will inevitably rise up to challenge you.
Memorable Moments of Parrish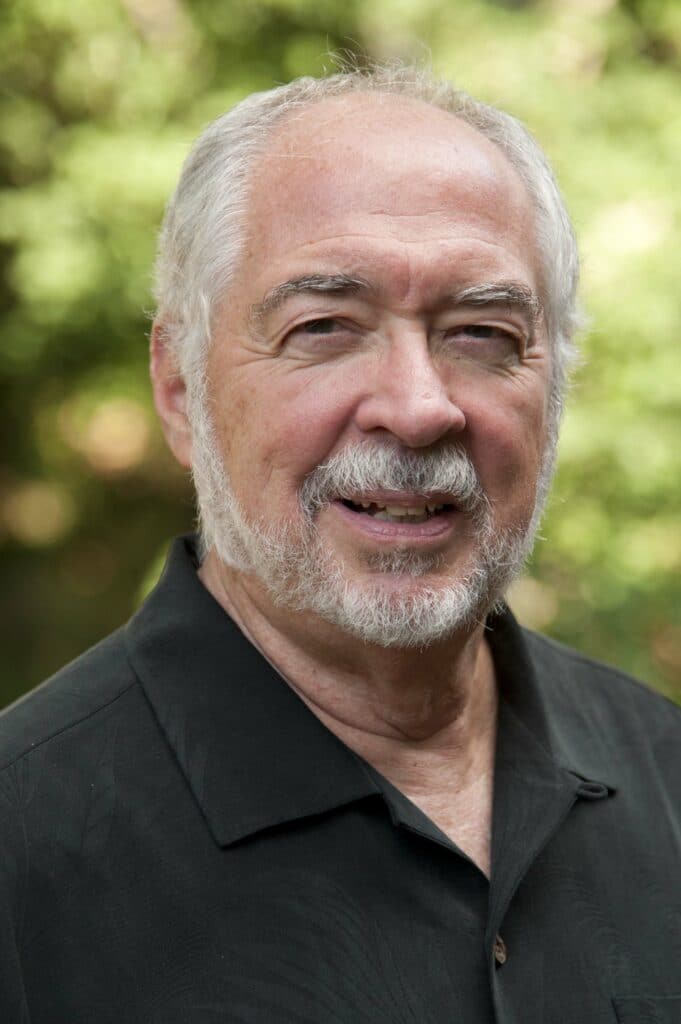 Gina Parrish is a very accomplished Drama Director and pushes her students to be the best they can be. I've seen her frustrated with them, yelling at them and at the same time loving them and encouraging them fully. That's the Gina Parrish I knew some 25 years ago when she did a Community Play inviting adult actors to be a part of the cast for "Fiddler on the Roof".
I happened to be one of those cast members who was given the role of "Lazar Wolf the Butcher" while my 10th Grade Daughter played the role of my "Dead Wife". Gina also cast some very accomplished local adult actors in that play along with parents such as myself. It was one of the most memorable experiences of my life.
When I walked into that Theatre yesterday and spoke to Gina and saw what she had done with these High School Thespians, the awards and fame they have received was noticeable immediately. I also saw many of the theatrical techniques she instilled and directed into some very talented youth, so much like I experienced 25 years ago.
I came to tears yesterday when Gina asked me to critique the play. I told them how much I appreciated their talents and saw so much of what I knew to be Gina's hand at making a memorable performance. I also told them that they will always remember their days at Norcross High School Drama and will always appreciate what Gina gives them in the way of encouragement to be the best they can be.
Support the Troupe!
A message from Kristi Bullock, NHS Drama Booster Club co-president
"First and foremost, come to our shows. We rely on ticket sales and there's nothing that makes a better show and experience for the students than to have a full theatre. That is why they exist!
Second, when at the show, buy concessions including fresh popcorn! All proceeds go to NHS Drama and fund future shows — the bigger the budget, the better the show."
The Booster Club also asks for donations to the Brady Bullock Memorial Scholarship Fund, which benefits NHS Drama seniors. The scholarship honors the memory of Bullock's son and his love for the drama program. Brady lost his battle with brain cancer in his junior year.
For more information, contact Bullock at kbullock@tropicalsmoothie.com.
Upcoming productions
The NHS Thespian Troupe typically puts on four shows each year. Their One-Act play has already been presented.
■ The musical comedy "Nunsense" will be performed Dec. 9-12.
■ "The Wizard of Oz: Youth Edition," runs March 3-6, 2022.
■ The musical "Grease" will be presented May 5-8, 2022.
Keep up with the troupe at nhs-drama.com and on Facebook, Instagram, Twitter and Snapchat.
Talented Artists Needed for 2023 Gwinnett Multicultural Festival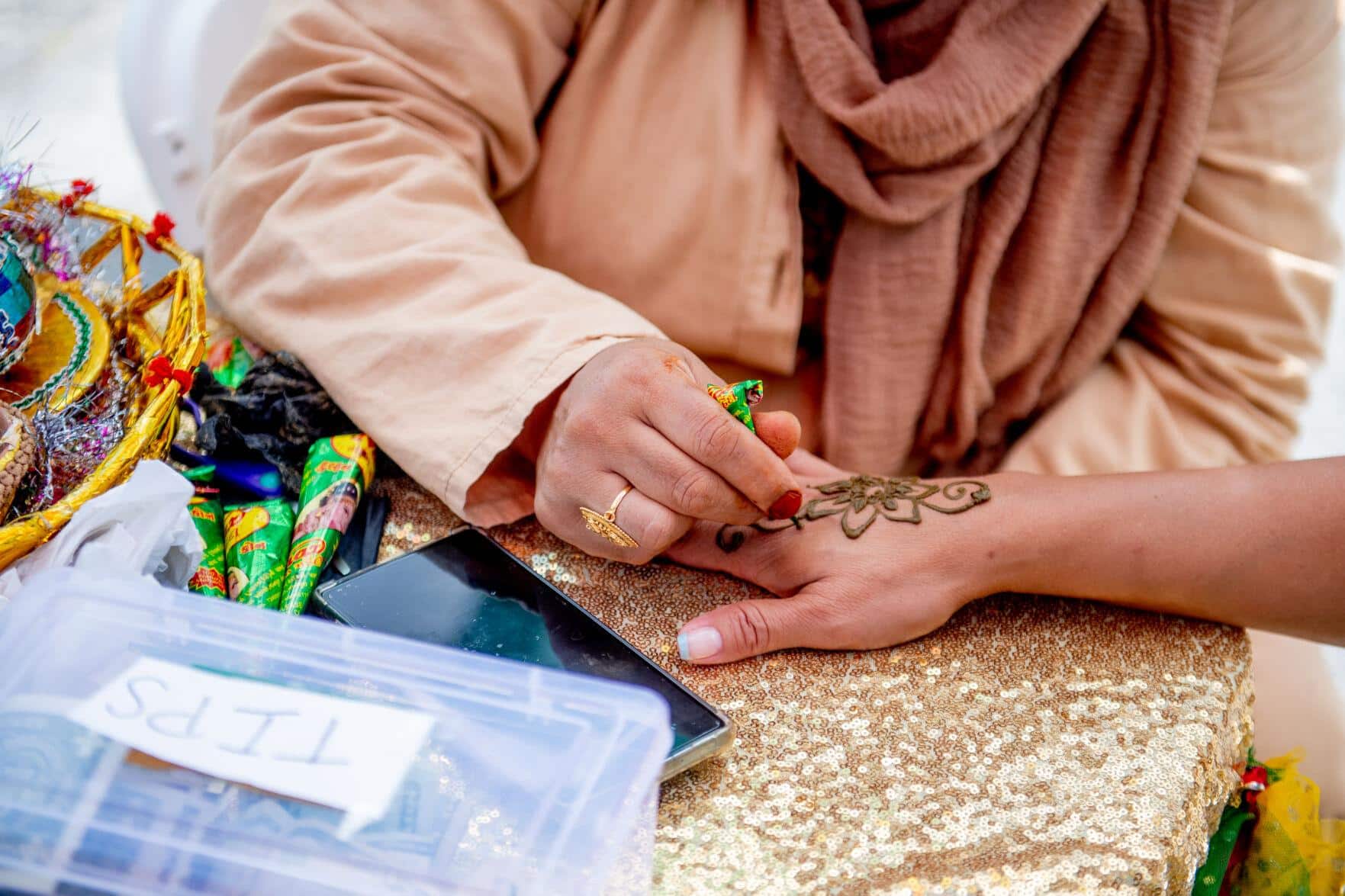 The 2023 Gwinnett Multicultural Festival is set for Saturday, May 13, 10 a.m.-2 p.m. Details will be released soon.
Photographers, painters, sculptors and artists are invited to exhibit their masterpieces at the 2023 Gwinnett Multicultural Festival. Performers — such as comedians, dancers, magicians, musicians and singers — are also invited to showcase their unique talents. 
Please note that while artists are welcome to exhibit their work, they will not be allowed to sell items at the event. However, they can let attendees know how and where to purchase the items at a later date.
Artistic exhibitors can access the festival performer application here. The deadline is Friday, April 14, 5 p.m.
Performers can fill out the performer application through this link. The deadline is Friday, March 31, 5 p.m.
Local businesses are also invited to support the Multicultural Festival with giveaways.
For more info, contact Outreach Manager Rachael Warnsley at Rachael.Warnsley@gwinnettcounty.com or call 770-513-5348.
High Museum of Art Announces 2023 Advance Exhibition Schedule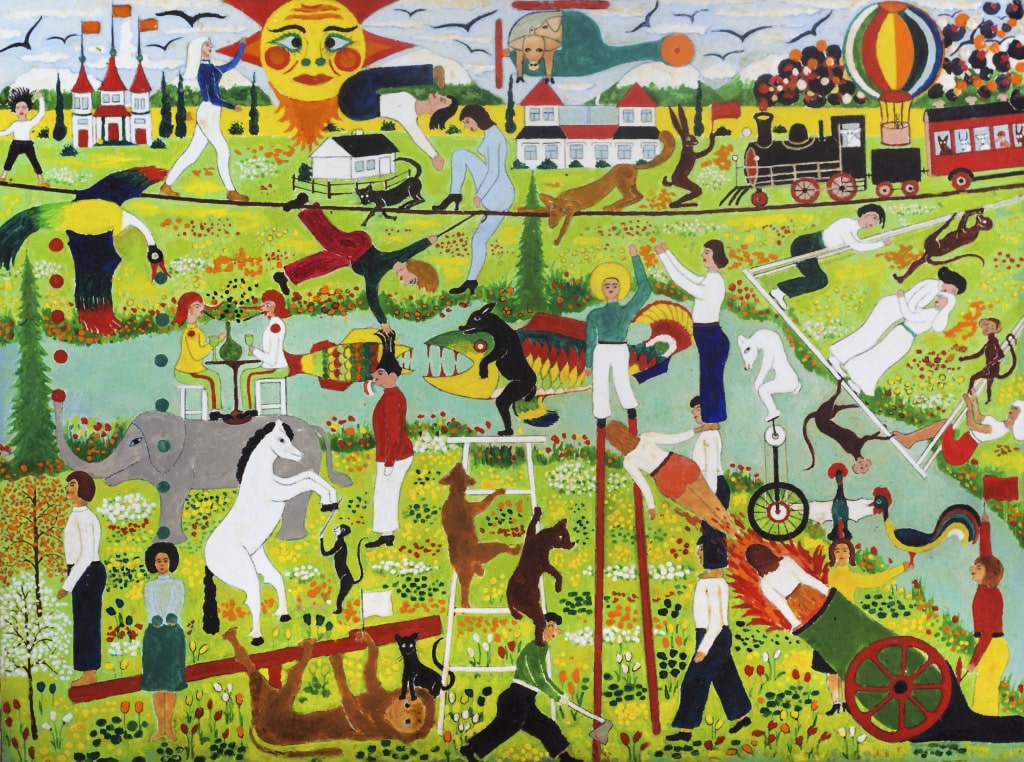 The High Museum of Art presents a rotating schedule of exhibitions throughout the year. Below is a list of current and upcoming exhibitions as of Feb. 28, 2023.
Please note that the exhibition schedule is subject to change. Visit high.org for more information or to confirm details.
Upcoming Exhibitions
March 24-August 13 — Evelyn Hofer: Eyes on the City
Evelyn Hofer was a highly innovative photographer whose prolific career spanned five decades. She made her greatest impact through a series of photobooks, published throughout the 1960s, devoted to European and American cities. Comprising more than 100 vintage prints in both black and white and color, "Eyes on the City," is organized around these publications. 
March 24-August 13 — George Voronovsky: Memoryscapes
This is the first major museum presentation of work by the late Ukrainian American artist George Voronosky. His paradisaical art installation included carved Styrofoam sculptures, cut tin cans and paintings on cardboard and canvas, melding his old-world memories and his present in Miami Beach. This exhibition will showcase approximately 40 of his paintings alongside sculpture he created from materials discarded along the beaches he frequented.
April 7-July 30 — Bruce Onobrakpeya: The Mask and the Cross
This is the first solo exhibition at an American museum for sculptor and printmaker Bruce Onobrakpeya, one of the fathers of Nigerian modernism and a founding member of the Zaria Art Society, an art collective that developed the "natural synthesis" aesthetic. "The Mask and the Cross" describes the artist's creative phase from 1967 through 1978, during which he created numerous works marrying Nigerian tradition, folklore and cosmology with Catholic motifs and stories from the Bible. 
May 14-November 26 — HAPPY JOYLANTA
This immersive environment within a monumental celebratory canopy by designer Tanya Aquiñiga is the High's eighth site-specific installation on the Woodruff Arts Center's Carroll Slater Sifly Piazza. The installation's massive canopy will comprise many layers, including custom papel picado (traditional crafts of cut tissue paper with global roots) designed by various people at workshops in Atlanta.
June 2-September 3 — Ancient Nubia: Art of the 25th Dynasty from the Collection of the Museum of Fine Arts, Boston
For more than 3,000 years, a series of kingdoms flourished along the Nile Valley south of ancient Egypt in the Nubian Desert of modern-day Sudan. This exhibition will feature more than 200 masterworks drawn from the Museum of Fine Arts, Boston's vast holdings, now the largest and most comprehensive collection of ancient Nubian art and material culture outside of Africa. 

June 23-September 17 — Samurai: Armor from the Collection of Ann and Gabriel Barbier-Mueller
The exhibition features one of the most important collections of samurai armor outside of Japan. It includes a dazzling array of more than 150 helmets, swords and other objects spanning almost nine centuries, including nearly 20 complete sets of armor.
September 1-December 31 — In the City of Light: Paris, 1850-1920
This exhibitionserves as an illustrated guide through the architecture, people and culture of the dynamic, visionary French capital during the latter half of the 19th century and into the 20th century. Théophile Steinlen, Henri-Gabriel Ibels, Edgar Degas, Édouard Manet and other artists explored Parisian life through their subjective lenses.
September 15-January 14, 2024 — A Long Arc: Photography and the American South since 1850
As the first major survey of Southern photography in 25 years, this exhibition will examine the South's complicated history and reveal its critical impact on the evolution of the medium. The exhibition will include photographs from the American Civil War, the 1930s to 1950s and the Civil Rights era as well as contemporary photography.

October 13-January 7, 2024 — Beatrix Potter: Drawn to Nature
This playful, interactive exhibition invites visitors of all ages to rediscover one of the most renowned authors of children's fiction in the 20th century. Visitors will explore the places and animals that inspired Beatrix Potter's beloved characters like Peter Rabbit, Mrs. Tiggy-Winkle and Squirrel Nutkin.
October 27-February 18, 2024 — "Sonya Clark: We Are Each Other"
For nearly 30 years, fiber artist Sonya Clark's work has explored the histories and legacies of racism and oppression in America and the potential of a collective approach to questions of equality for the future. "We Are Each Other" will be the first survey of the artist's work in Atlanta, New York City and Detroit and will present, for the first time, the artist's largest, multiyear participatory projects.

Currently on view
Through April 9 — Monir Farmanfarmaian: A Mirror Garden
This is the first posthumous exhibition at an American museum for Monir Shahroudy Farmanfarmaian, one of Iran's most celebrated and revered visual artists, known internationally for her geometric mirror sculptures that combine the mathematical order and beauty of ancient Persian architectural motifs with the forms and patterns of hard-edged, postwar abstraction.
Through May 21 — Joseph Stella: Visionary Nature
Co-organized by the High and the Brandywine River Museum of Art, this is the first major museum exhibition to exclusively examine the nature-based works of pioneering American modernist Joseph Stella. "Visionary Nature" features more than 100 paintings and works on paper that reveal the complexity and spirituality that drove Stella's nature-based works and the breadth of his artistic vision.
Norcross High School Students' Art to be Featured at Dogwood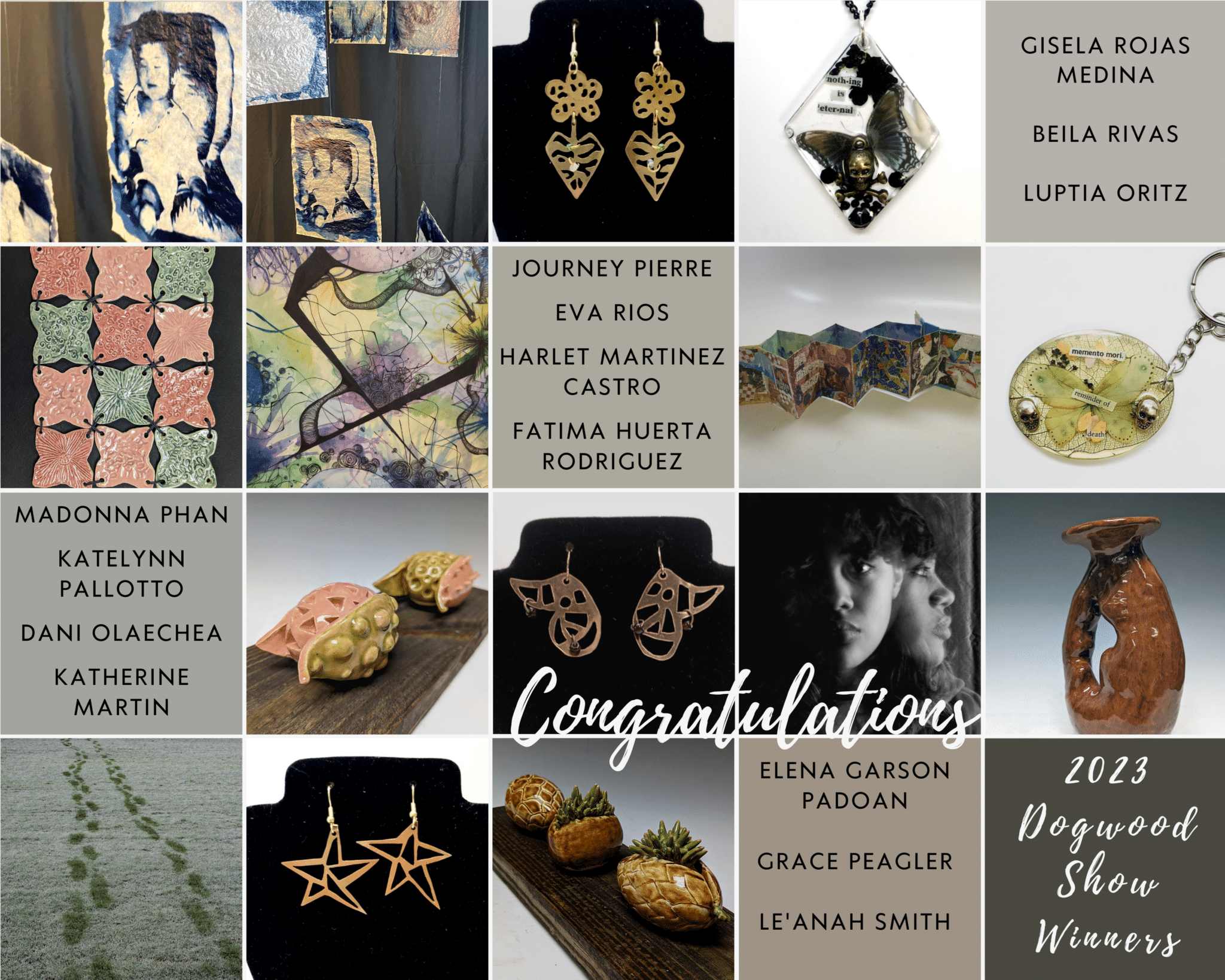 The Atlanta High School Art Exhibition has become a staple of the annual Atlanta Dogwood Festival at Piedmont Park. Every year, talented high school students from across Atlanta come together to showcase their skills and creativity in an event that celebrates the power of the arts.
The exhibition takes place over the course of three days during the Atlanta Dogwood Festival. One of the largest art festivals in the Southeast, the Dogwood Festival will run April 14-16 this year.
This year, 14 Norcross High School (NHS) students in grades 9-12 have works selected from among hundreds of submissions from high school students across the state of Georgia — Gisela Rojas Medina (11), Beila Rivas (12), Luptia Ortiz (12), Journey Pierre (12), Eva Rios (9), Harlet Martinez Castro (11), Fatima Huerta Rodriguez (11), Madonna Phan (11), Katelynn Pallotto (12), Dani Olaechea (11), Katherine Martin (12), Elena Garson Padoan (12), Grace Peagler (12) and Le'Anah Smith (12).
The students have the opportunity to display their artwork in a professional setting, connect with other artists and potentially win awards for their work.
The exhibition showcases the best in high school art and is highly competitive. The artwork on display includes drawing, painting, sculpture, photography and jewelry pieces. Not only does the event showcase the students' artwork, it also brings students together to create a community of young artists in the city.
Students explored a range of different art media and themes. Gisela Rojas Medina focused on creating work from photographs of herself as a child. She then printed them using cyanotypes and hung each faded photo to create a mobile reminiscent of childhood memories.
"This piece was inspired by my own faded and distorted memories," Medina said.
The Atlanta High School Art Exhibition is free and open to the public. A Satellite Show will be held April 2-30 at the Limelight Gallery at Binders, 3330 Piedmont Road in Atlanta.