Free Photo Classes Return – Topic: The Perfect Portrait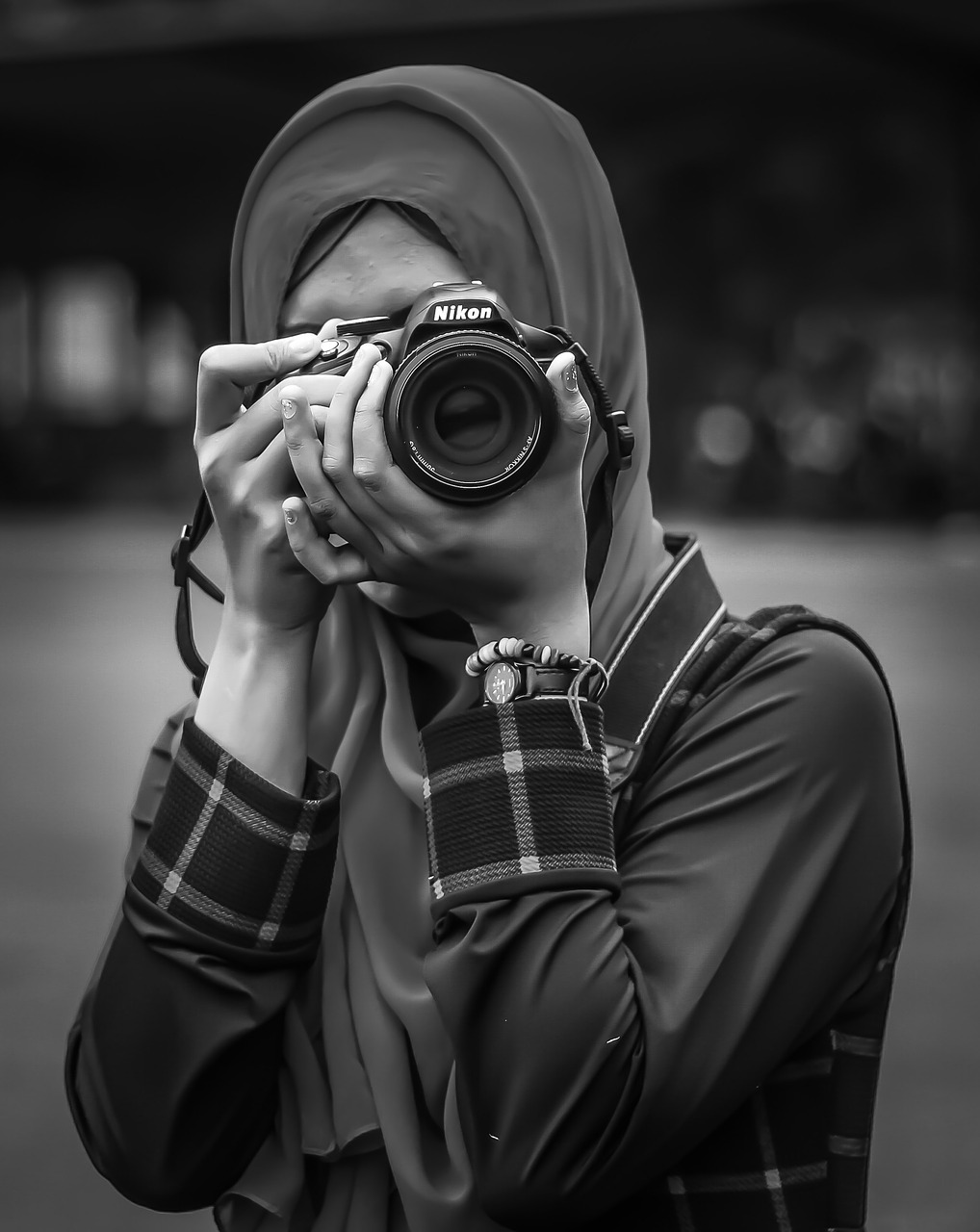 The city's popular photo workshop classes taught by Tytan Pictures' Jim Stone and his crew are back.
Date and Time: March 20, 4:30 PM – 7:30 PM  
Location: Community Chest
310 Technology Parkway
Peachtree Corners, Georgia 30092
Who can attend: The free classes are open to Peachtree Corners residents and anyone who works in the city.
The topic: the Perfect Portrait
What does the class cover: Camera settings, lighting and post production techniques that professional photographers use to create magazine quality images.
Professional models will be on hand for this class
Also included: How to set up lighting online meetings so you can look your best.
What to bring: Your camera and any lighting you may have. There will be a variety of cameras and different lighting equipment for use as well.
Reservations required: Due to COVID-19 safety protocols, the class is limited to 25 attendees.
No Walk-Ins permitted: You must reserve in advance.
Temperatures taken at the door. If you do not feel well, please stay home.
Face masks required
To register, send an email to Jim Stone at stone@tytanpictures.co
Please register early — and if you are unable to attend, notify Jim so he can open your spot to someone else.
Bill Gates Headlines MJCCA Virtual Book Festival

On Wednesday, February 24, 2021, at 8:00 pm EST, technologist, business leader, and philanthropist Bill Gates presents his new book, How to Avoid a Climate Disaster: The Solutions We Have and the Breakthroughs We Need, as part of the MJCCA's Book Festival In Your Living Room winter 2021 author lineup. Interviewed by Kristen Welker, co-anchor, "Weekend Today" and NBC News Chief White House Correspondent, the two will discuss his wide-ranging, practical, and accessible plan for how the world can get to zero greenhouse gas emissions in time to avoid a climate catastrophe.
Gates has spent a decade investigating the causes and effects of climate change. With the help of experts in the fields of physics, chemistry, biology, engineering, political science, and finance, he has focused on what must be done in order to stop the planet's slide to certain environmental disaster. In this book, he not only explains why we need to work toward net-zero emissions of greenhouse gases, but also details what we need to do to achieve this profoundly important goal.
Presented by the MJCCA; the National JCC Literary Consortium, which is made up of more than 80 Jewish Community Centers in North America; and two independent bookstores, A Cappella Books in Atlanta and Books and Books in Coral Gables, Florida, where the event will be live-streamed on Zoom. Advanced registration is required. Tickets, which include a hardcover copy of the book shipped to homes, are available here: showclix.com/event/bill-gates-climate-disaster
The full BOOK FESTIVAL IN YOUR LIVING ROOM! lineup. TICKETS ON SALE NOW:
Wednesday, February 24
Bill Gates, How to Avoid a Climate Disaster: The Solutions We Have and the Breakthroughs We Need
Interviewed by NBC's Kristen Welker
Thursday, March 4
Walter Isaacson, The Code Breaker: Jennifer Doudna, Gene Editing, and the Future of the Human Race
In Conversation with Holly Firfer
Sunday, March 7
Mark Gerson, The Telling: How Judaism's Essential Book Reveals the Meaning of Life
In Conversation with Rabbi Brian Glusman
Every registered ticket holder receives a complimentary copy of the book!
Thursday, March 11
Annabelle Gurwitch, You're Leaving When? Adventures in Downward Mobility
In Conversation with Dave Barry
Sunday, March 21 – NEW DATE!
Lisa Scottoline, Eternal: A Novel
In Conversation with Holly Firfer
Monday, March 22
Tim Shriver, The Time to Unite
In Conversation with Deepak Chopra, MD
Thursday, March 25
Sue Monk Kidd, The Book of Longings: A Novel
In Conversation with Greg Changnon
Wednesday, April 7
Brooke Baldwin, Huddle: How Women Unlock Their Collective Power
In Conversation with Holly Firfer
Sunday, April 11 – Special Yom Hashoah Event featuring Rabbi Brian Glusman
Daniel Lee, The SS Officer's Armchair
Click here for Tickets and registration
Source: MJCCA Press Release
Wesleyan School 'Wolf Players' perform Into the Woods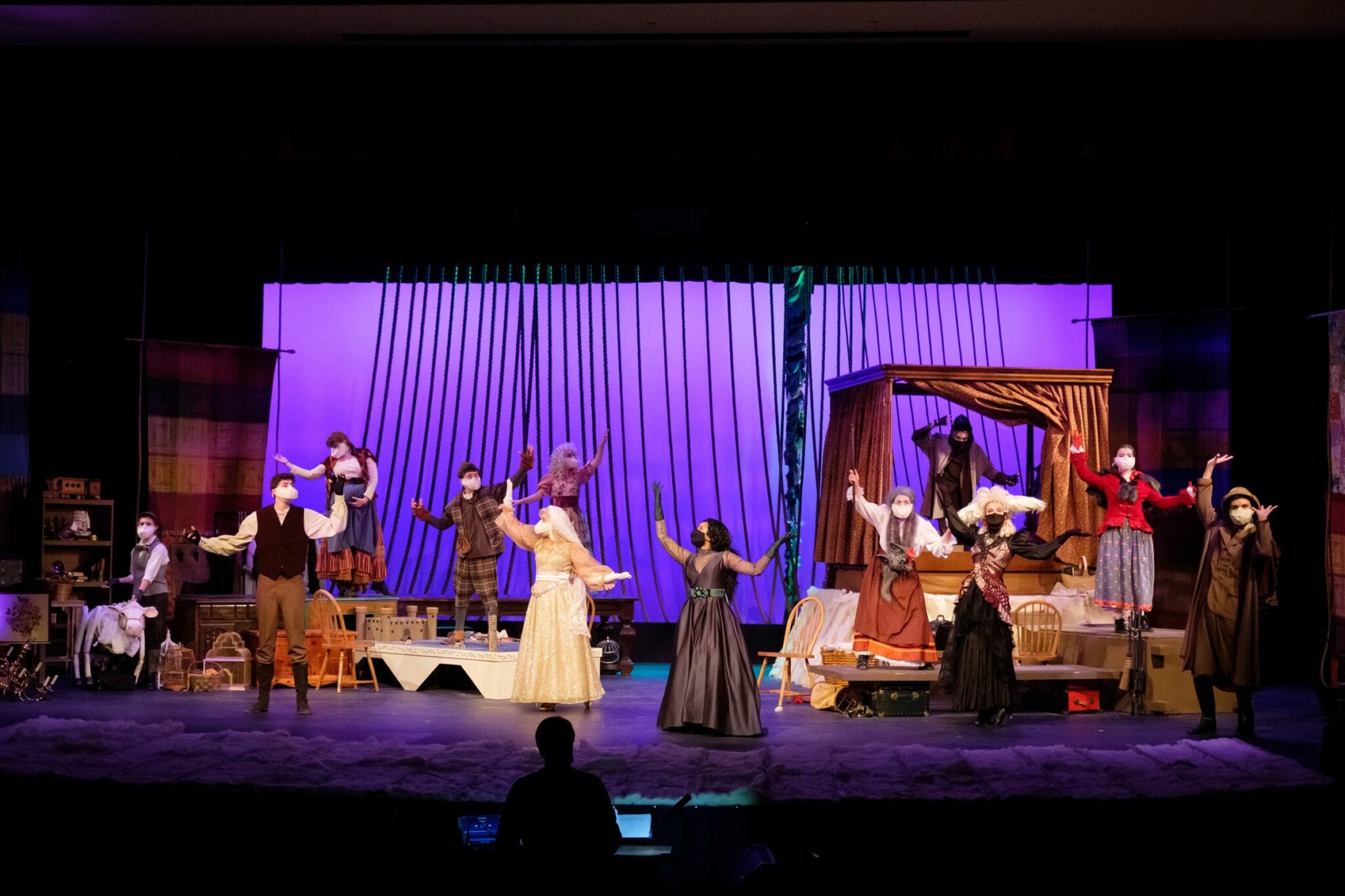 On February 3, the Wesleyan Wolf Players opened their production of Into the Woods, a musical that intertwines the plots of several Brothers Grimm fairy tales including Cinderella, Rapunzel, Jack and the Beanstalk, and Little Red Riding Hood.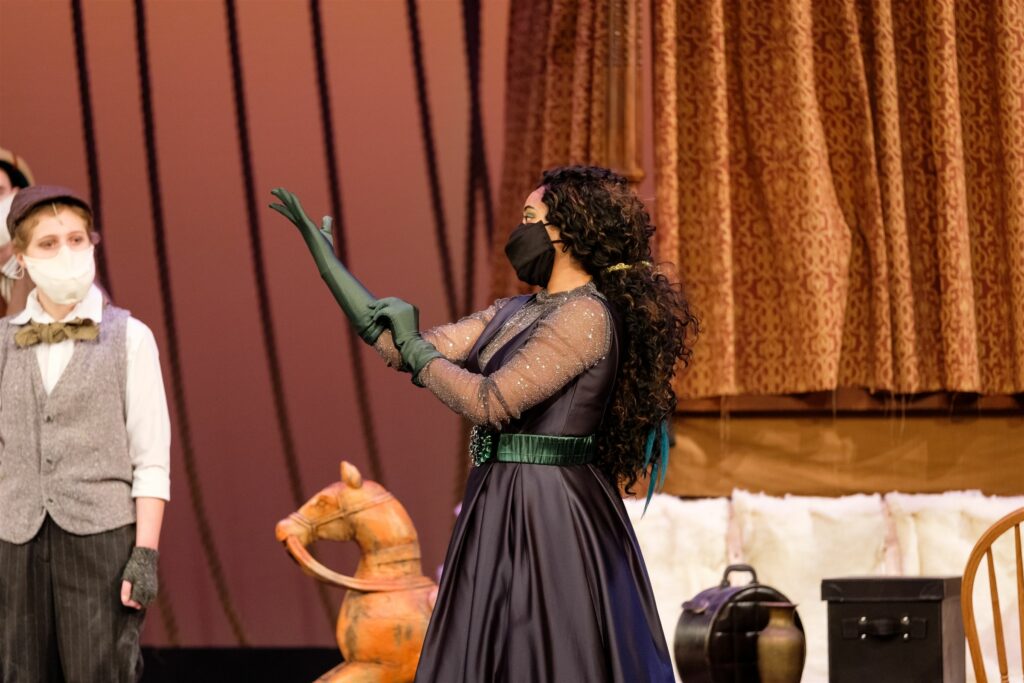 For several seniors, this will be their last opportunity to perform a musical in the Wesleyan fine arts program. The seniors in the musical are Matt Free, Constance Harris, Elsah James, Ally Jones, and Elizabeth Middleton.
Free decided to participate in Into the Woods because "I have grown to love the program and the people involved. Acting as another character is freeing for me. Most people believe that the more prominent roles get to have the most fun in acting their character, but I have always enjoyed being a nameless face in the ensemble, as you get to create your own character in how you move, speak, and sing."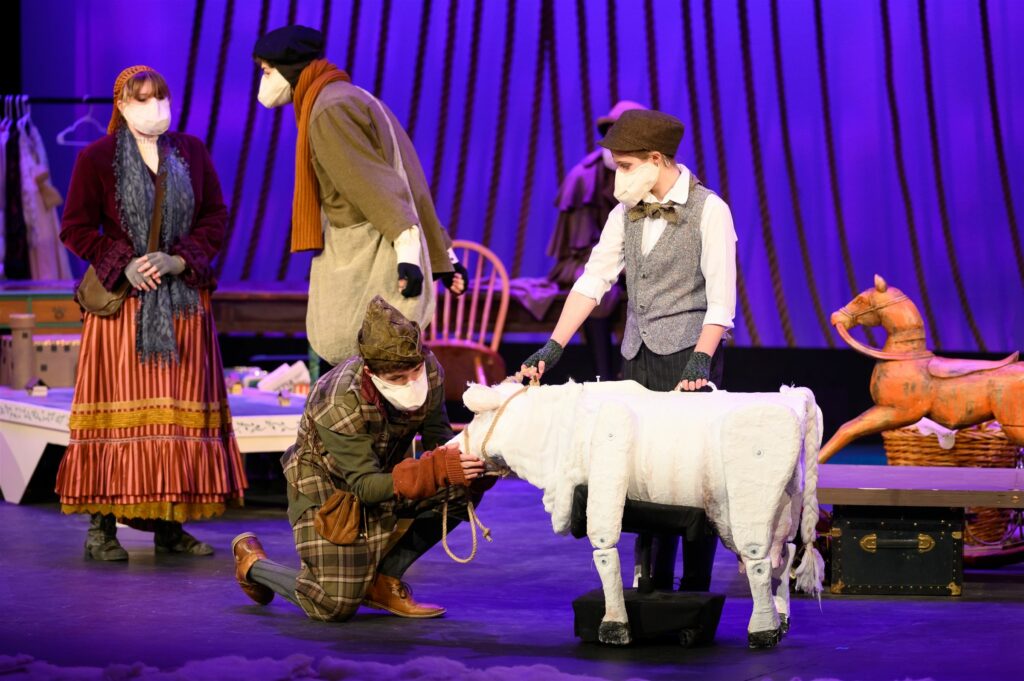 Harris echoed this by saying, "This was my last chance to be in a show at Wesleyan and this theatre department has been such a large part of my life for so many years. I wanted to have one last go and share this moment with some really great friends."
For James, she has auditioned for every production possible during her high school career. This year's performances have been different than any other, but has also led to learning different acting methods. "Because of the masks, the audience can't see our faces very well when we're on stage. I have had to learn how to act and show emotion with my body language and movement, instead of just using facial expressions."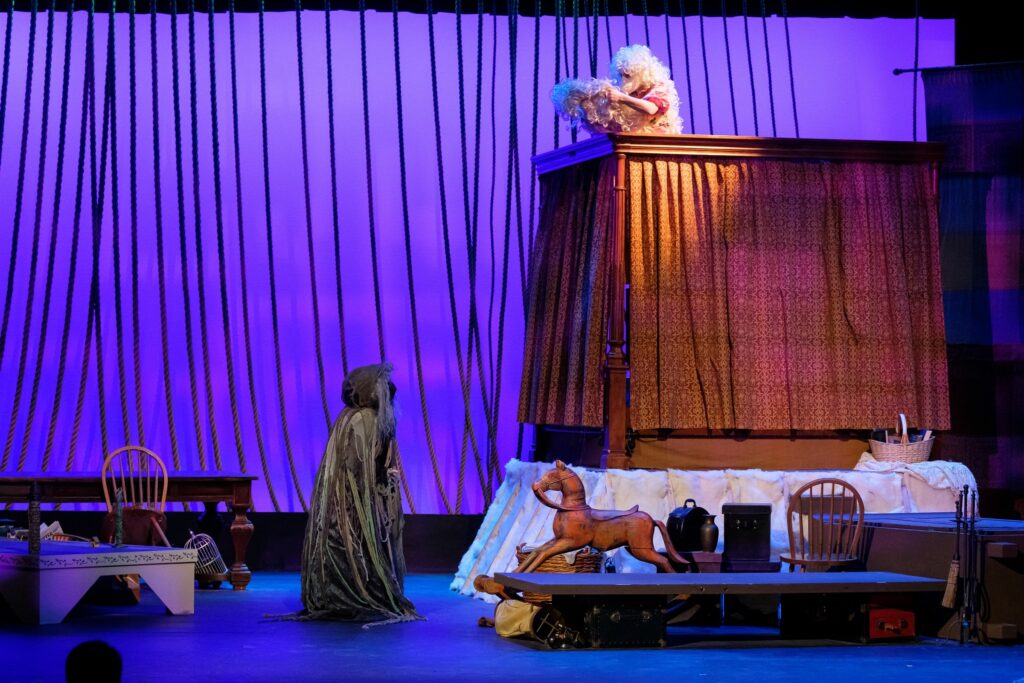 Middleton said, "I have always loved to sing and act, and since this is my final year of high school I thought I would finish strong by participating in Into the Woods despite the limitations and difficulties of blocking and acting."
The show runs through the weekend. Tickets are sold out and live streaming is not available for this production.
Source: Wesleyan school release
Announcing New Museum Director of Center for Puppetry Arts, Sarah Dylla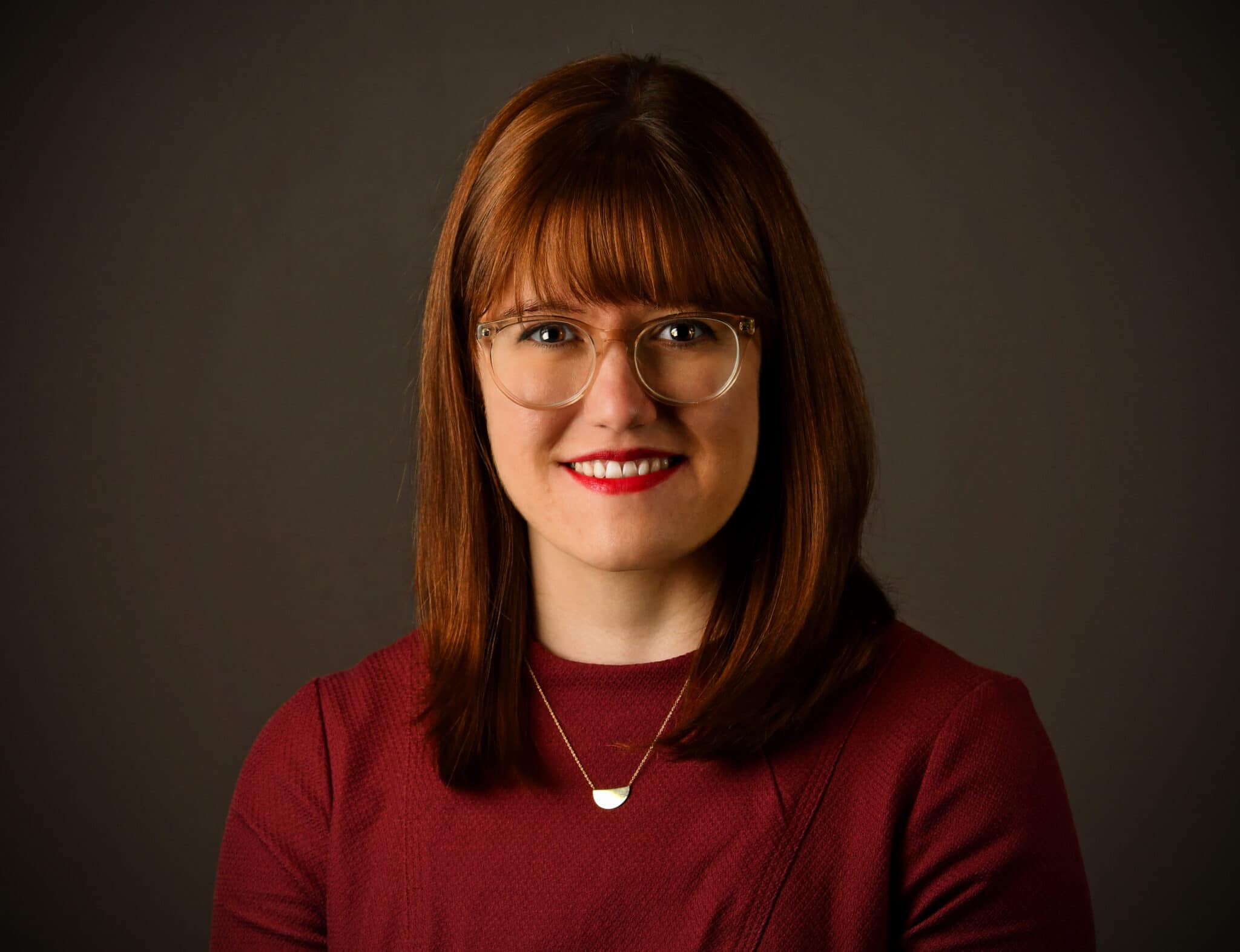 The Center for Puppetry Arts proudly welcomes Sarah Dylla as the new Museum Director. Sarah joins the Center for Puppetry Arts with over 11 years in the field of public humanities creating narratives about how history and the humanities intersect. 
"We are thrilled to welcome Sarah to the Center of Puppetry Arts, and her expertise in bridging education, historical research and the creative arts will enable the Center to design a rich diversity of experiences for our audiences in Atlanta and nationally during these unprecedented times," said Executive Director, Beth Schiavo.
Through her work and research in the public history field, Sarah Dylla aims to bring the history of puppets and puppetry to life for new audiences and shed light on lesser-known stories. Most recently, Sarah served as the Curator for the Atlanta History Center's current exhibition about the history and impact of the 1996 Olympic and Paralympic Games, now on view at the Atlanta History Center. Prior to moving to Atlanta, Sarah held positions in the special collections libraries at Rhode Island School of Design and Brown University, the Savannah Music Festival, and Virgin Islands National Park. Sarah holds degrees from the University of Virginia (B.A., Art and Art History, '09) and Brown University (M.A., Public Humanities, '16).
"We want our content to be as interactive and animated as the topic. Museums are places of fun, experimentation, and learning. Our goal is to bring in rotating content so visitors have new experiences every time they visit the Center. Whether it's a new exhibit, new web-based content, or another innovative way to connect theatre and education, puppetry offers an opportunity to enhance the ability to be experimental, creative, and imaginative" said Dylla.
Source: Center for Puppetry Arts press release