Gwinnett study to establish redevelopment plan of Gwinnett Place Mall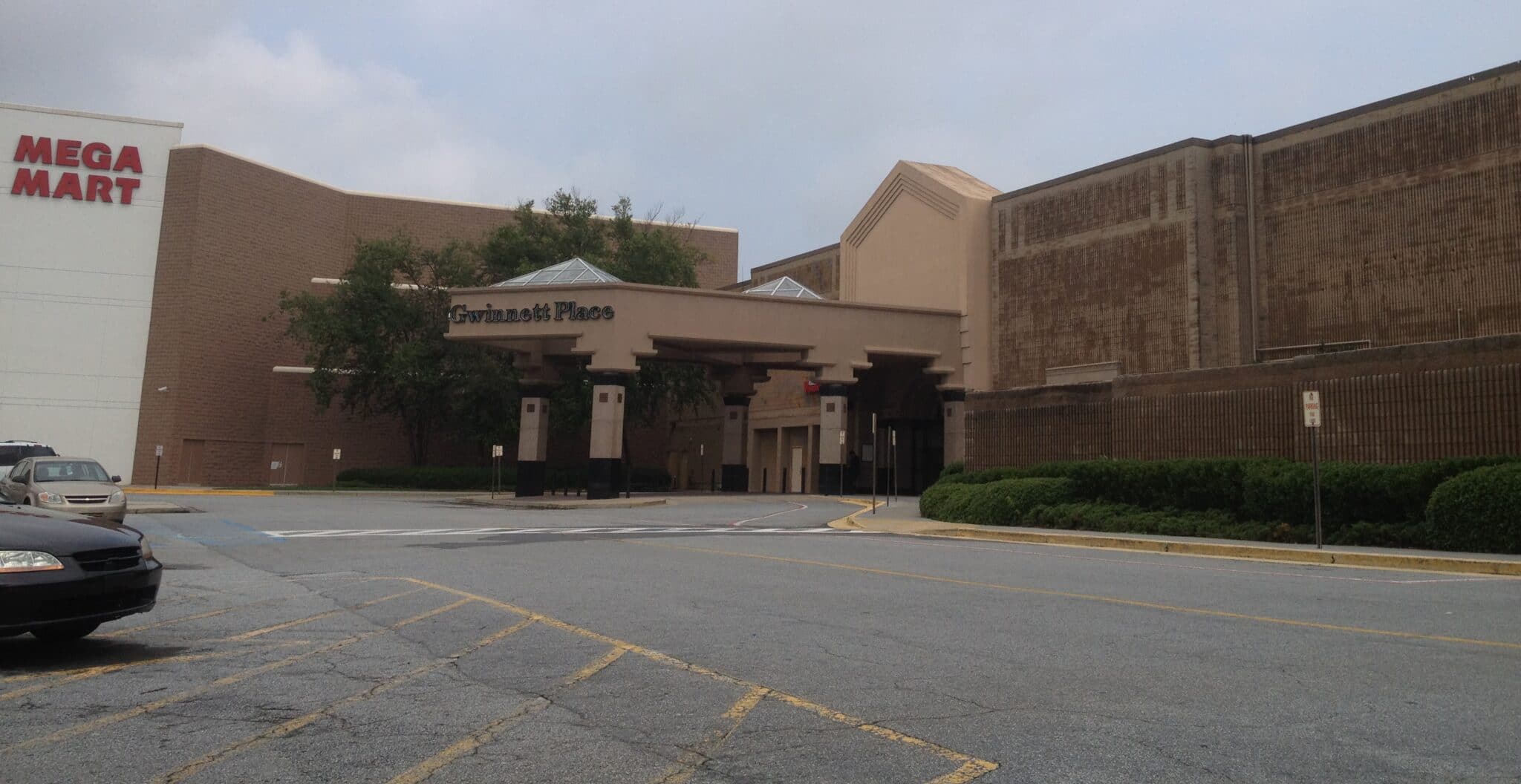 The Gwinnett County Board of Commissioners last week agreed to a funding agreement with the Gwinnett Place CID for a Livable Centers Initiative study of the Gwinnett Place Mall site and surrounding areas. The Community Improvement District has contracted with Vanasse Hangen Brustlin, Inc., to conduct the study.
The LCI study will establish a plan to guide the redevelopment of the Gwinnett Place Mall area. It will consist of public outreach, strategic development and preparation of final deliverables.
The LCI grant helps cities and communities with plans to connect residents to activities by walking and bike trails. The hope is to ease traffic on roadways.
The study is estimated to cost $275,000.00. The Atlanta Regional Commission awarded the Gwinnett Place CID an LCI grant for $220,000, with the estimated local match of $55,000 being split between the CID and the County. Each party's share of the local match will be reduced equally should the total study cost less than estimated.

ASHRAE Celebrates Grand Opening of New Global Headquarters Building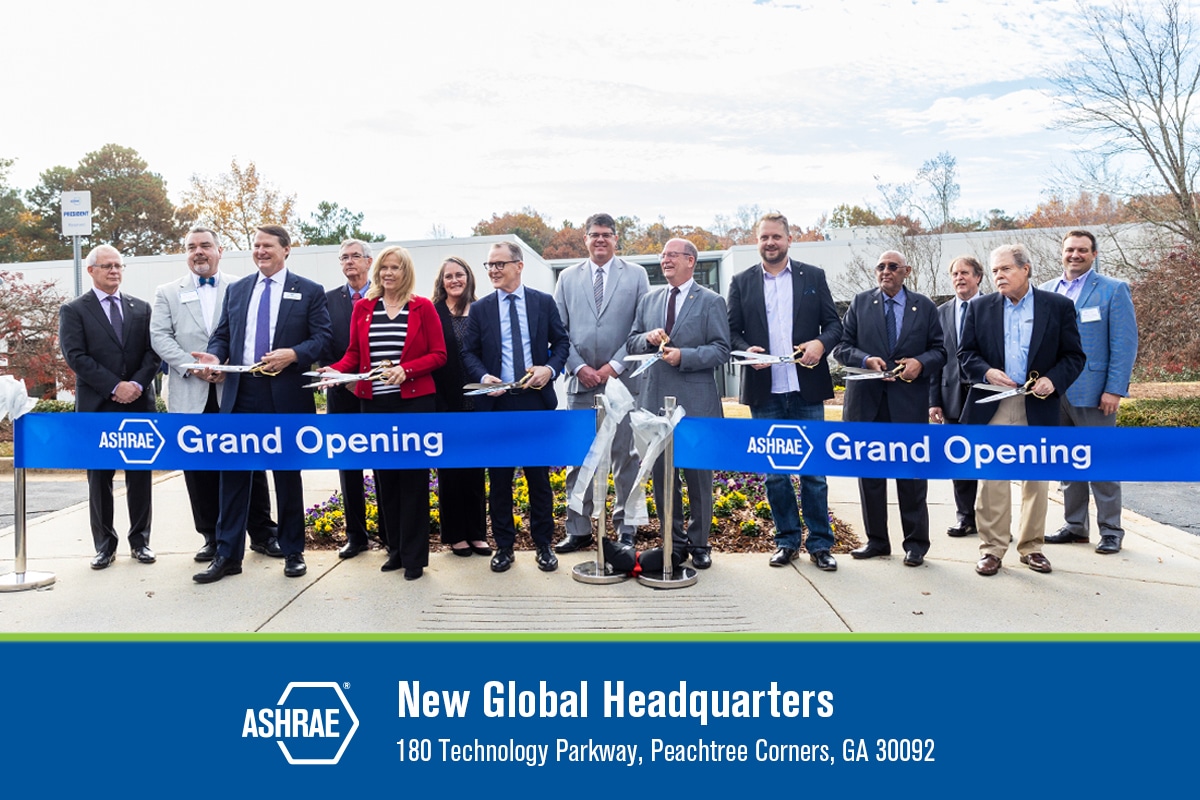 Focus on the economic viability of transforming existing buildings into sustainable, resilient and healthy operation.
ASHRAE formally opened its new global headquarters building on November 18, following a ribbon cutting ceremony, attended by its board of directors, top building campaign donors, elected officials and local guests. The Society completed a $20 million building renovation project intended to prove the economic viability of a fully net-zero-energy (NZE) operation.
"The completion of this project is an important milestone for ASHRAE as a professional society and for the built environment worldwide," said 2021-22 ASHRAE President Mick Schwedler, P.E., Fellow ASHRAE, LEED AP. "Our investments in energy efficiency and sustainability will boost innovation within the built environment and inspire others to replicate our headquarters' project model. Our Society reimagined a pathway forward for existing building stock and is pleased to provide an example of the future of high-performance buildings."
The renovated, 66,700 ft2 building, situated on 11 acres of land at 180 Technology Parkway in Peachtree Corners, Georgia, is the culmination of a 10-month project, completed in October 2020, during the height of the COVID-19 pandemic.
"One could make the assertion that constructing a new net-zero-energy building from the ground up would have been much easier than renovating an existing building," said 2021-22 ASHRAE Treasurer and Former Building Ad Hoc Committee Chair Ginger Scoggins P.E., Fellow ASHRAE, CEM, CxA. "We decided that ASHRAE could make the greatest impact by showing others how to renovate an existing building with net-zero-energy as the focus, using our own standards and guidelines. ASHRAE is making net-zero-energy the 'new norm' in sustainable design and construction. It has been an honor to lead this historic project."
The building's grand opening comes at the conclusion of highly successful building campaign that raised more than $10.3 million in monetary donations and contributions of equipment and services from multiple ASHRAE members and thirty-three corporate donors. Top corporate building donors NIBE and Cisco were represented at the ceremony.
"When NIBE was presented with the opportunity to be a part of ASHRAE's new headquarters, it was an easy decision to play a part in the growth and sustainability of the HVACR industry," said Eric Lindquist, CEO, NIBE Industrier AB. "Our U.S. brands are focused on continued promotion of systems and solutions that provide comfort, affordability, and betterment of the environment. We look forward to the new headquarters and what the future holds."
"When ASHRAE embarked on creating a workspace that reflected their organization's vision of advancing human well-being through sustainable technology, Cisco was ALL-IN on partnering," said Jeremy Witikko, Office of the Chief Technology Officer, Global Industry Business Strategy, Cisco. "Cisco is committed to power an inclusive future for all and were thrilled to be a part of that journey with ASHRAE. Together, let's continue to build a place where we can meet human needs and protect the planet though technology, our actions, our people and our intentions. An inclusive future starts with a livable planet where people and the environment can thrive together."
Although ASHRAE has occupied the building for more than one year, with limited onsite staff presence, the installation of a Photovoltaic (PV) solar array system was completed in October 2021, marking the beginning of the building's operation at fully net-zero-energy performance. The PV system is a combination of three sub-arrays totaling 332kW, mounted on the rooftop and in an unused section of the parking lot.
In addition to the PV system, other innovative approaches incorporated in the building include:
18 new skylights and reconfigured window/wall ratio.
Radiant ceiling panel system: This is used for heating and cooling & dedicated outdoor air system for outdoor air ventilation with enthalpy heat recovery.
Overhead fresh air distribution system augmented with reversible ceiling fans in the open office areas and displacement distribution in the learning center.
Six water source-heat pumps (WSHPs): There are four on basement level and two on upper level atrium that will be used to condition these spaces.
A robust Building Automation System with remote access.
Demand Control Ventilation (DCV): This will be used for high occupancy spaces in the meeting and learning center.
On-site electric vehicle charging stations available for guests and staff.
In attendance at the ceremony were representatives from the offices of U.S. Senators Jon Ossoff and Raphael Warnock and Congresswoman Carolyn Bourdeaux, along with county and city officials.
"We are very pleased that a professional association of ASHRAE's distinction selected Peachtree Corners as the site of its global headquarters," said Peachtree Corners Mayor Mike Mason. "Technology Park is a natural fit for an organization whose focus mirrors the city's efforts in technology innovation, sustainability and green living."
"The relocation of ASHRAE's global headquarters to Peachtree Corners further supports our goals for business and industry growth," said Nick Masino, President & CEO of the Gwinnett Chamber. "We are excited to have them in Technology Park and look forward to partnering with one another in the future."
The building renovation project was overseen by ASHRAE's Building Ad Hoc Committee and Technical Advisory Subcommittee comprised of Society volunteers. Partners involved in the design, engineering and construction of the building project include: Houser Walker Architecture, McLennan Design, Integral Group, Collins Project Management, Skanska, Shumate Mechanical and Epsten Group. The PV installation was completed by Creative Solar USA.
Tours of the building took place immediately following the ceremony. The event drew a large virtual audience via Facebook Live, representing a segment of the Society's 51,000 members around the world. For more information about ASHRAE's global headquarters, please visit ashrae.org/newhq

T-Mobile, Intel Among Sponsors of Inaugural V2X Live Conference – March, 2022 in Peachtree Corners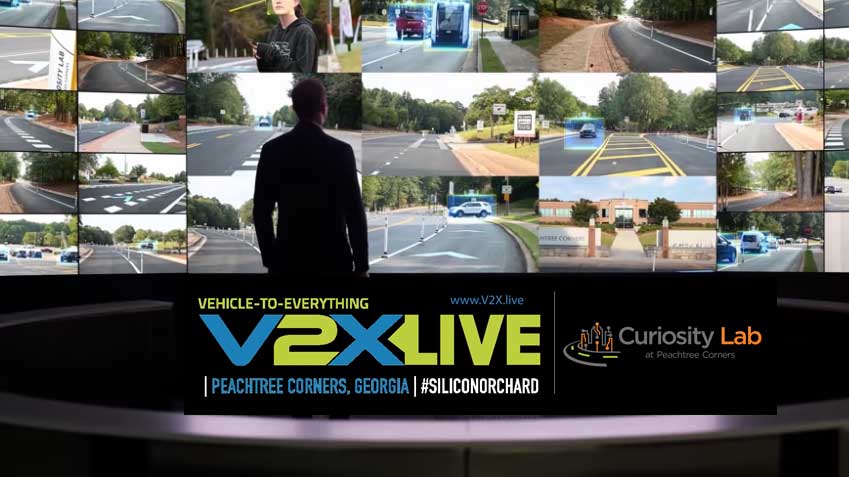 A new era in 5G, transportation infrastructure and innovation from vehicle connectivity is the focus of the V2X Live 2022 conference & exhibition, March 16 and 17, 2022 in Peachtree Corners – one of the nation's first smart cities powered by real-world connected infrastructure and 5G. The event, presented by T-Mobile and sponsored by Intel, is produced in partnership with Curiosity Lab at Peachtree Corners, a premier incubator and live technology proving ground in the Southeast of the United States.
"V2X Live is focused on the infrastructure to support a new era in transportation and vehicle connectivity. Attendees will look beyond connected cars and self-driving vehicles to important considerations such as 5G connectivity, infrastructure and investment to deliver high-bandwidth, low latency communications and computing to the cloud; to street infrastructure; and to other vehicles." – V2X Live Executive Producer, Tim Downs
Event organizers will showcase thought leaders from a wide range of technology ecosystems, including 5G mobility, cloud computing, software innovation, autonomous vehicles, smart city infrastructure and more.
Live tours of Curiosity Lab at Peachtree Corners, including the country's first "IoT central control room" implemented by a city (where data from all IoT devices across the city's smart infrastructure is managed, analyzed and acted upon through a single pane of glass), are included in the conference experience for attendees, sponsors, speakers and partnering organizations.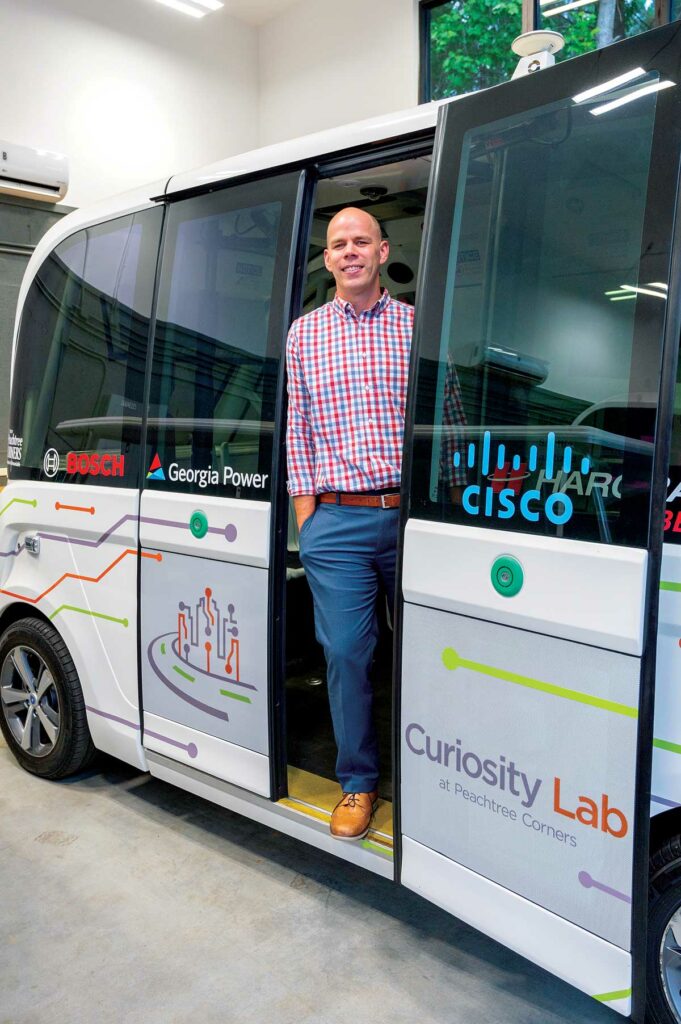 "Systems Integrators, technology innovators, automotive industry executives and government transportation leaders will convene in the heart of what's being called 'Silicon Orchard' to focus on investment, design and deployment of the next generation of connected vehicle infrastructure. This conference is a truly unique opportunity for solutions providers and experts to help forge a new digital architecture for communities and regions. At Peachtree Corners, connected smart city infrastructure isn't just a concept: it's a living reality that's experienced every day by our residents and some of the brightest technology developers in the world who are proving out emerging solutions in a real city that can't be replicated in a closed setting." –Peachtree Corners CTO and Assistant City Manager, Brandon Branham
Interested individuals can respond to the Call for Speakers and register for more information online at https://v2x.live/.
For more information on Peachtree Corners and the Curiosity Lab, or to schedule a briefing with city government officials, contact Peachtree@GoDRIVEN360.com.

Cutting Edge Firewood brings warm light to Peachtree Corners in a new location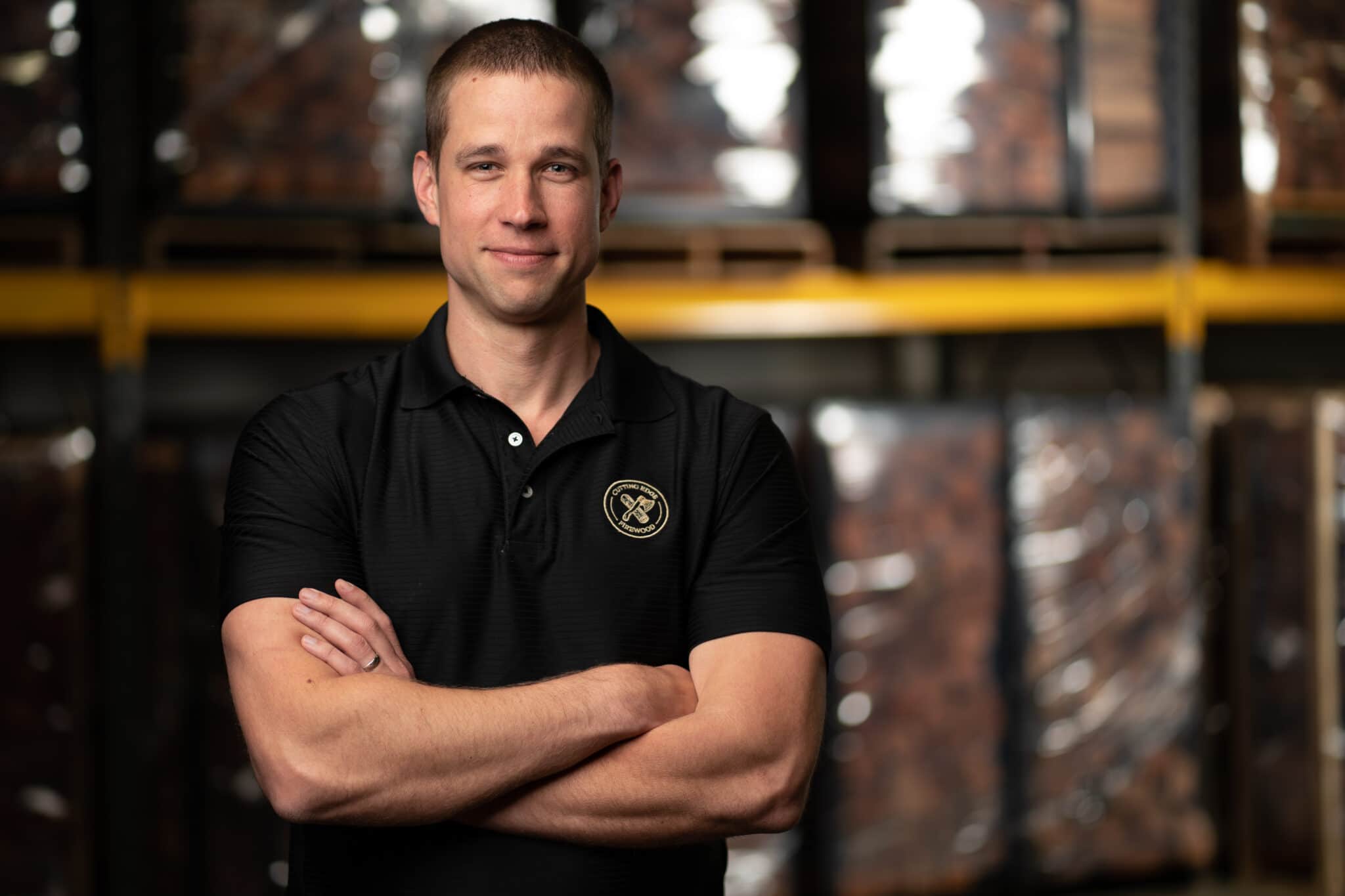 Leroy Hite is the founder and CEO of Cutting Edge Firewood and a Peachtree Corners resident. He and his wife Makaila live here with their three daughters, the youngest attending preschool at Peachtree Corners Baptist Church and the older two at Perimeter School.
Hite founded Cutting Edge in 2013 as the only firewood company that delivers and ships ultra-premium firewood nationwide.
"From my childhood to now, I have always loved building a fire. Fire is raw, beautiful and engages people in a very primal way," Hite said.
The newest company location is at 6540 Kingston Court in Peachtree Corners, expanding from its former 10'000 square-foot Peachtree Corners space to its new 40,000 square-foot space.
"The move will help us as we build more national reach and add customers. As we launch additional distribution outlets and centers in other cities, the expanded warehouse will help us improve shipping and delivery speed. As we grow, we create more jobs and offer people the opportunity to become part of a growing, dynamic, customer service-driven company," Hite said.
Cutting Edge is elevating the firewood game with hand-selected hardwood firewood and cooking wood. Firewood offerings include oak, hickory and cherry in a variety of cuts and sizes. Firewood boxes start at $49.
In the Metro Atlanta area, Cutting Edge offers same day delivery of firewood and cooking wood boxes and white-glove delivery service of its exclusive patent-protected airbrushed iron racks of firewood. Elsewhere in the United States, customers receive wood via shipping.
Cooking wood offerings include oak, hickory, cherry, pecan, maple and apple an come in a variety of cuts, including pizza oven cuts that are earning raves from customers with wood-fired pizza ovens. High-profile chefs use and love Cutting Edge cooking wood at their restaurants.
Hite's company has experienced tremendous growth the past three years, especially during 2020 with families and friends gathering outside around firepits and grills for socially distanced get-togethers. Cutting Edge was recently recognized as a Pacesetter by Atlanta Business Chronicle and designated as one of Atlanta's fastest-growing private companies.
Recently Hite had an in-depth conversation with The Capitalist Sage podcast hosts Karl Barham and Rico Figliolini as the featured guest in an episode titled Finding Growth and Success in Artisanal Firewood, through Mistakes, Testing, and Creating their Core Values.
"We've got so many great things happening here in Georgia and locally here in Metro Atlanta and Peachtree Corners. Not only do we have technology companies growing, we have large corporations moving into Peachtree Corners and the surrounding areas. We have entrepreneurs like [Leroy Hite] that are just innovating on industries and doing some really fun things," Barham said in the podcast.
Throughout the podcast Hite highlights the highs and lows that his company has survived to get to where they are today, figuring out how to compete and differentiate their product quality from what an average customer might find in a big box retail store.
"I love the experience aspect of it, and I love that it's something that nobody else has really treated it like a business. Much less a modern business with a lot of opportunity. And that's what drew me into it is the experience aspect," Hite said in the podcast.
To get an even deeper understanding of the passion that fuels this business, tune in on your favorite podcast streaming services, including Spotify, Apple Podcasts, and most other major formats. And to see what all the fuss is about for yourself, visit cuttingedgefirewood.com.