Raise a Glass to Peachtree Corners' Upscale Wine and Spirits Store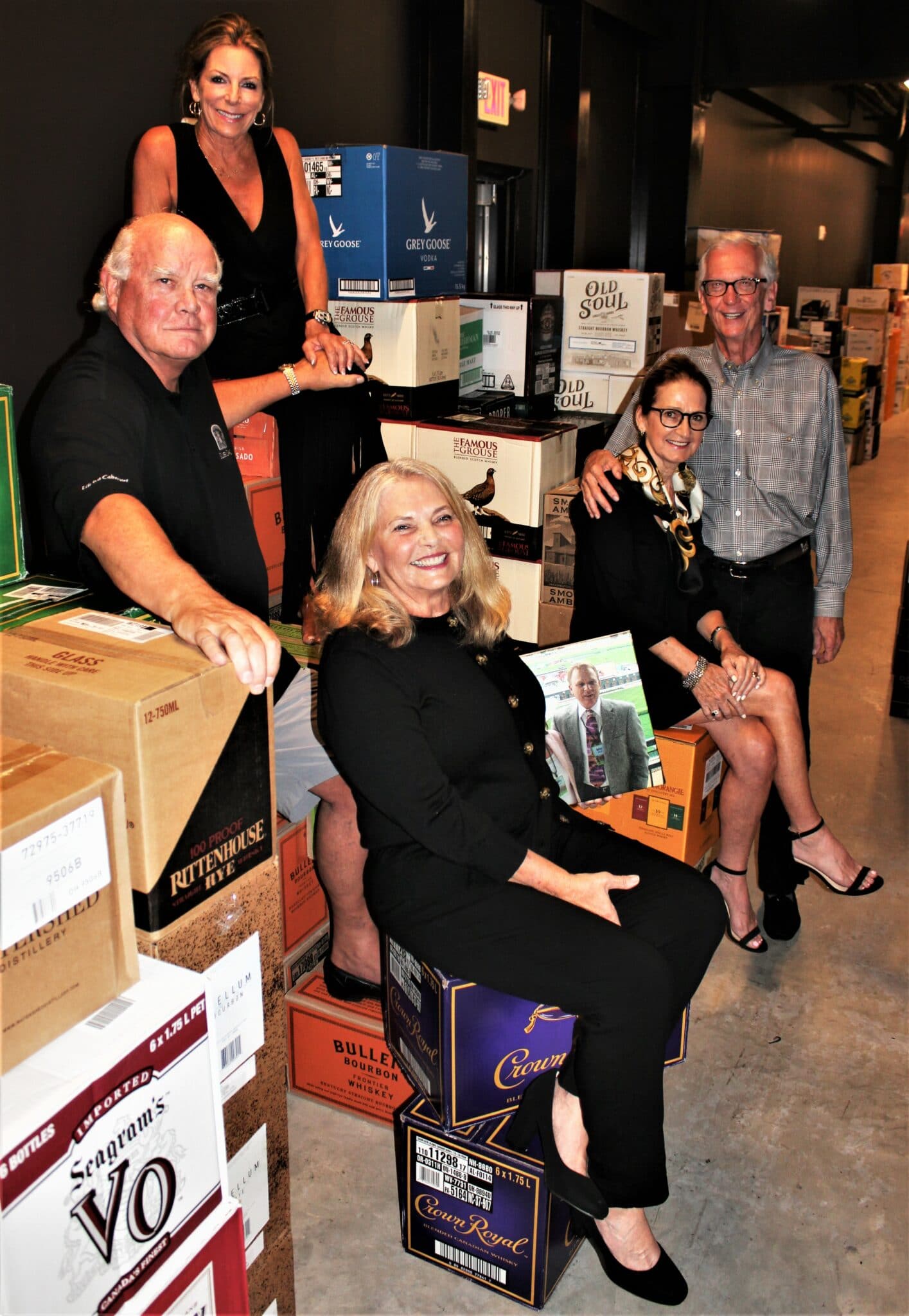 Uncorking Corners Fine Wine and Spirits
Eight and a half years of tenacity and a tremendous effort on behalf of three established Peachtree Corners families resulted in the opening of Corners Fine Wine and Spirits (CFWS) at 5730 Peachtree Parkway – the only store of its kind in the city. It was the news of Peachtree Corners becoming an incorporated city in 2012 that sparked the initial idea since only cities can permit such retail spaces.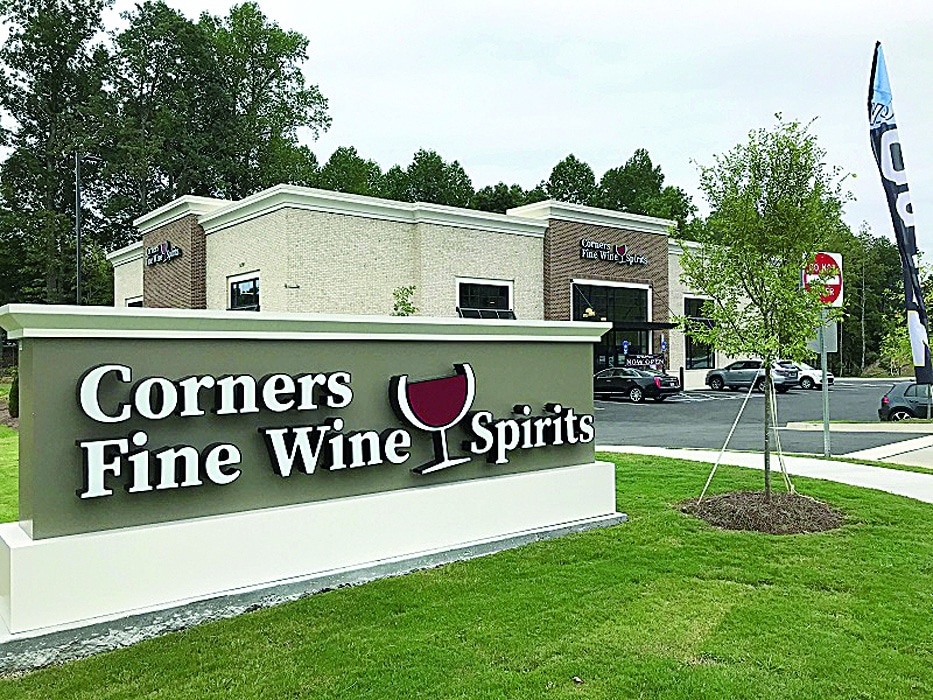 The vision was one of a refined store where people could enjoy tastings of an impressive selection of products and be guided in their choices by a friendly, knowledgeable staff and an in-house sommelier. With the celebration of their first-year anniversary just behind them, it's clear to see that although it wasn't easy, the store has more than met the criteria.
(Photos by Patrizia Winsper, Left to Right. General Manager of Corners Fine Wine and Spirits, Rob Ramos. Gerald and Virginia Davidson. Libby Curry holding a photo of her late husband, John. John D. Curry dedication plaque. Stu and Pat Cross)
Proprietors Gerald and Virginia Davidson, John and Libby Curry, Stu and Pat Cross — long-time residents of Peachtree Corners, friends and neighbors, each with unique aptitudes —were instrumental in the realization of Virginia's initial dream. With previous knowhow from having owned a store in Dawsonville, and the credit of having had the idea, the Davidsons hold controlling interest.
They invited the Currys to join their venture knowing their background in construction and marketing would prove invaluable. The Currys, in turn, offered the Crosses part of their share in 2019, in exchange for robust financial backing and years of business experience…and so the CFWS founders were born.
Liquor Is Not a "Bad Word"
Whether you enjoy alcoholic beverages or not, the fact remains that buying liquor in Peachtree Corners generates revenue for the city. "There are so many negative connotations associated with liquor stores. People picture icky, cheesy places. That was never what we wanted," Virginia said. She pointed out that plenty of residents do enjoy adult beverages, and those who purchase liquor locally are supporting our community rather than taking tax dollars elsewhere.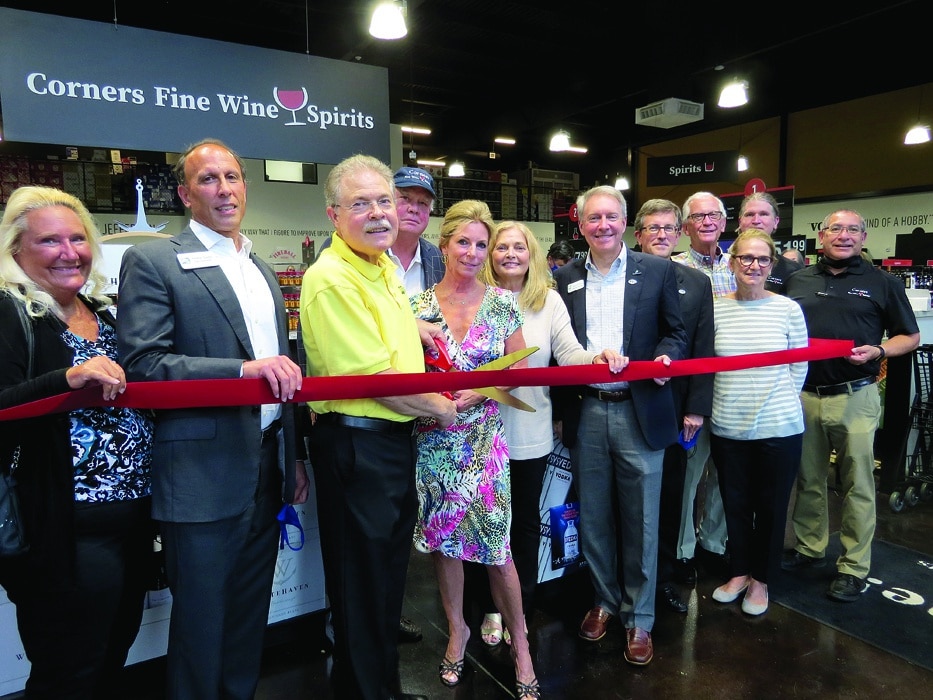 Yet before purchasing liquor in a Peachtree Corners package store even became an option, the assembled dream team had a long road ahead.
A Trek That Felt Like Eight Years in the Desert – Also Dave Phinney's Zinfandel
Smudge on the Dotted Line
When attorney Gerald, former homebuilder John, and retired Coca-Cola executive Stu started out, they quickly realized they'd need every bit of their specialized skills, as well as their personal strengths and resources to get the job done. The first order of business was obtaining the signatures of 35% of the registered voters in the new city (approximately 7,500 people) on a petition requesting that the mayor and council call a referendum allowing citizens to vote on an ordinance to allow for the sale of distilled spirits by the package within the city of Peachtree Corners.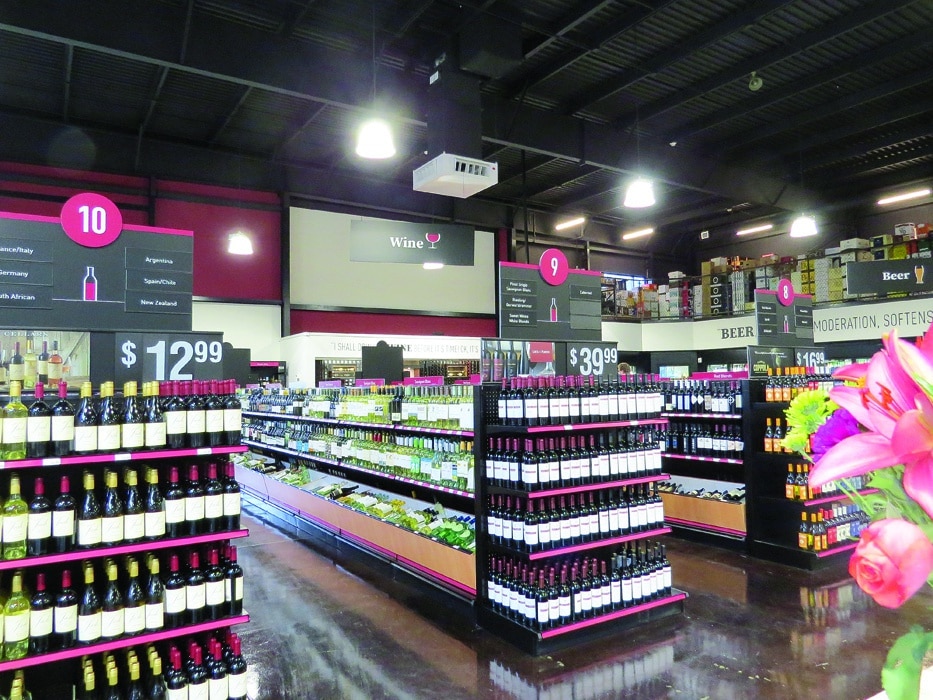 Gerald recalled, "We started naïvely thinking we could do it ourselves." They offered voters Dunkin' Donuts and coffee at polling stations around town during elections one year, collecting the signatures of registered voters going in and out. "It rained sideways — all day," recalled Libby.
In 2013, Gerald formed a committee called Buy Peachtree Corners First. They sought support for their petition at the Peachtree Corners Festival encouraging residents to buy locally to keep revenue within our city.
Even with the help of high school students hired to gather signatures, they were about 4,500 short of their target. The decision to hire National Ballot Access resulted in a skilled army that yielded more signatures than needed.
Impossible Mission – the Real Kind, Not the Drink
With a list of collected names, addresses and signatures, verifying the registered voters in support of the liquor store involved matching each signature with those on people's voter registration cards. How many of us sign our names exactly the way we did when we filled out our voter registration cards? How likely is a signature scrawled across a clipboard while standing in the elements to match a signature penned while sitting at a desk?
"We turned them in to the city, which did not have the personnel to count and cross-reference the signatures," Gerald said. The county board of elections was charged with the task; temps were hired to help.
After a long wait, it was determined by the county board of elections that CFWS was 168 signatures short. Gerald arranged a meeting with the county attorneys in which National Ballot Access was able to prove there were surplus signatures.
Success
With an adequate number of signatures confirmed, the Corners team was eager to hold a referendum, offering to pay for it themselves. The city council preferred to wait a few months for the 2014 general election in November. It passed with 74% voting in favor of distilled spirits being sold in Peachtree Corners package stores.
A New Ordinance to Regulate the Operation of Liquor Stores in a New City
Hoping to expedite the process, Gerald blazed a trail by studying the ordinances of surrounding cities in Gwinnett County and drafted a proposal, parts of which were adopted.
"Our original suggestion was not allowing a liquor store in a shopping center. Make it a freestanding building on a major thoroughfare, with at least 100 feet of road frontage. A minimum of 5,000 square feet and a maximum of 10,000 square feet in size," Gerald said. "As a citizen, I didn't want shabby little liquor stores with neon signs in the front windows cropping up in the city."
Liquor stores in Peachtree Corners must be zoned C2, with a special use permit. There is a plethora of strict requirements that must be satisfied. "I remember John with measuring tape in hand because you cannot have the shop within a certain distance of a school or a church. That's a state law: 300 yards door to door," Virginia said. Distance requirements certainly limit the places one can consider for such a store.
Location Selection — Not a Game of Spin the Bottle
"John was familiar with every square inch of the city after having scouted locations," Libby chuckled. The first location they considered is now Stäge Kitchen & Bar, formerly Noble Fin. Following numerous meetings and lease revisions prepared by Gerald, the property holder revealed an expectation of rent prior to occupancy, suspending discussions.
Next, they studied the lot between the former Black Walnut restaurant and Chase Bank. "We filed for rezoning and a special use permit on that property. We negotiated at length but couldn't make the deal work. The landowner wanted to dictate the store's appearance," Gerald said.
Though the third time may have been the charm, their current site was not acquired without a hiccup. Initially under contract with Tech Park Associates, as was RaceTrac across the street, a thorny rezoning and development process coupled with ecological issues caused Tech Park to reconsider.
From Stumbling Blocks to Stepping Stones
CFWS was happy to donate towards the walking trail from their property through Tech Park to the lake, as a condition of rezoning. "It's a wonderful amenity for the city," Gerald said.
With a mountain to be leveled on the RaceTrac side, a gaping hole to be filled and a creek on the CFWS side, it was challenging and costly to develop the land. "We had to go through all kinds of environmental stuff to pipe the creek. That was a setback," Gerald explained.
When Tech Park Associates determined the project was too prohibitive, the unrelenting CFWS crew approached RaceTrac. "You have deep pockets, you can do this," Gerald recalled telling them. RaceTrac agreed to purchase both corners and sell them their plot at a higher price once they had developed it. The CFWS building pad was delivered a year later as promised.
After a little tango with bureaucracy, they obtained a liquor license from the state Capitol.
Surviving the Storm
Construction of the store began in December of 2019. It rained incessantly causing delays and disruptions.
A crushing setback was suffered in April of 2020 when they lost John suddenly to lung cancer. He was the boots on the ground, sweat equity partner. Left with a stack of his handwritten notes, CFWS credits Ordner Construction Company with helping them overcome this major hurdle. COVID-19 didn't allow for a funeral but it did further compound lulls in building.
The Perfect Cocktail of People
General Manager Rob Ramos has 26 years of experience in the liquor industry. John recruited him six years ago. "I keep the original card he gave me in my wallet as a token of my appreciation. He shared the CFWS dream with me and stayed in touch all that time," Ramos said.
"The beer and wine buyers, Sean Whalen and Terrell Abney are in tune with the palettes of our regulars," Virginia said. Because they're so knowledgeable, they're given autonomy in their selections, provided they stay within budgetary parameters.
Ramos facilitated the store layout, the selection of software packages and refrigeration equipment. He hired staff and placed orders so they could hit the ground running. It's been over a year since they opened and CFWS has retained most of its original employees. "We're blessed to have such good people," Virginia said.
Opening During a Pandemic
CFWS opened on August 26, 2020, in the midst of the pandemic. It was not ideal, but it did not stop people from wanting to imbibe. "COVID was actually, sadly, a good thing for the liquor business. Especially when we could start delivering," Virginia shared.
There were merchandise shortages however. "It became a huge problem to get tequila because Mexico had shut down. It's still a challenge," Virginia said.
Ribbon Cutting
A ceremony the following month included the unveiling of a bronze plaque honoring John Curry who, unfortunately, was not able to share in the jubilation of that moment. Located on the building façade, it commemorates his tireless commitment to getting this venture off the ground. Patrons can read the touching tribute to the friend, husband and associate CFWS lost too soon.
Cheers to a Good Year!
The owners feel their concept has materialized perfectly with the first year of operation under their belts. Gerald appreciates the value in the extension of Engineering Drive. "It's a great asset for the community, allowing for better ingress and egress for those who live here," he said.
His dedication to serving the neighborhood he lives in is palpable. "Our pricing is very reasonable, even of our high-end bourbons. We don't want to gauge people. These are our neighbors; we want them to be happy," Gerald said. "We'll call regulars to tell them when hard to find things we know they like come in."
Virginia continues to boycott any tacky décor and create an elevated shopping experience for clients. "At the end of a very long road, it all paid off. The quote on the wall that makes the most sense for our journey, is "If you build it, they will come." That's what kept us going," she said.
Libby enjoys answering store reviews on Google and helping to plan and participate in events. "I know John would be very proud of the store," she said.
Stu joined the team later but rolled up his sleeves in full support of the mission. "Peachtree Corners deserves a store that has three things: a great location so you can get to it, the most amazing selection of products within 20 miles, and a friendly, customer-focused staff," he said.
"They worked like crazy to make this happen. It's another example of why Peachtree Corners is a very special place to live."
Here's to wishing CFWS many wonderful years of health and prosperity!
Insight Sourcing Group Commits to 100% Renewable Energy by 2030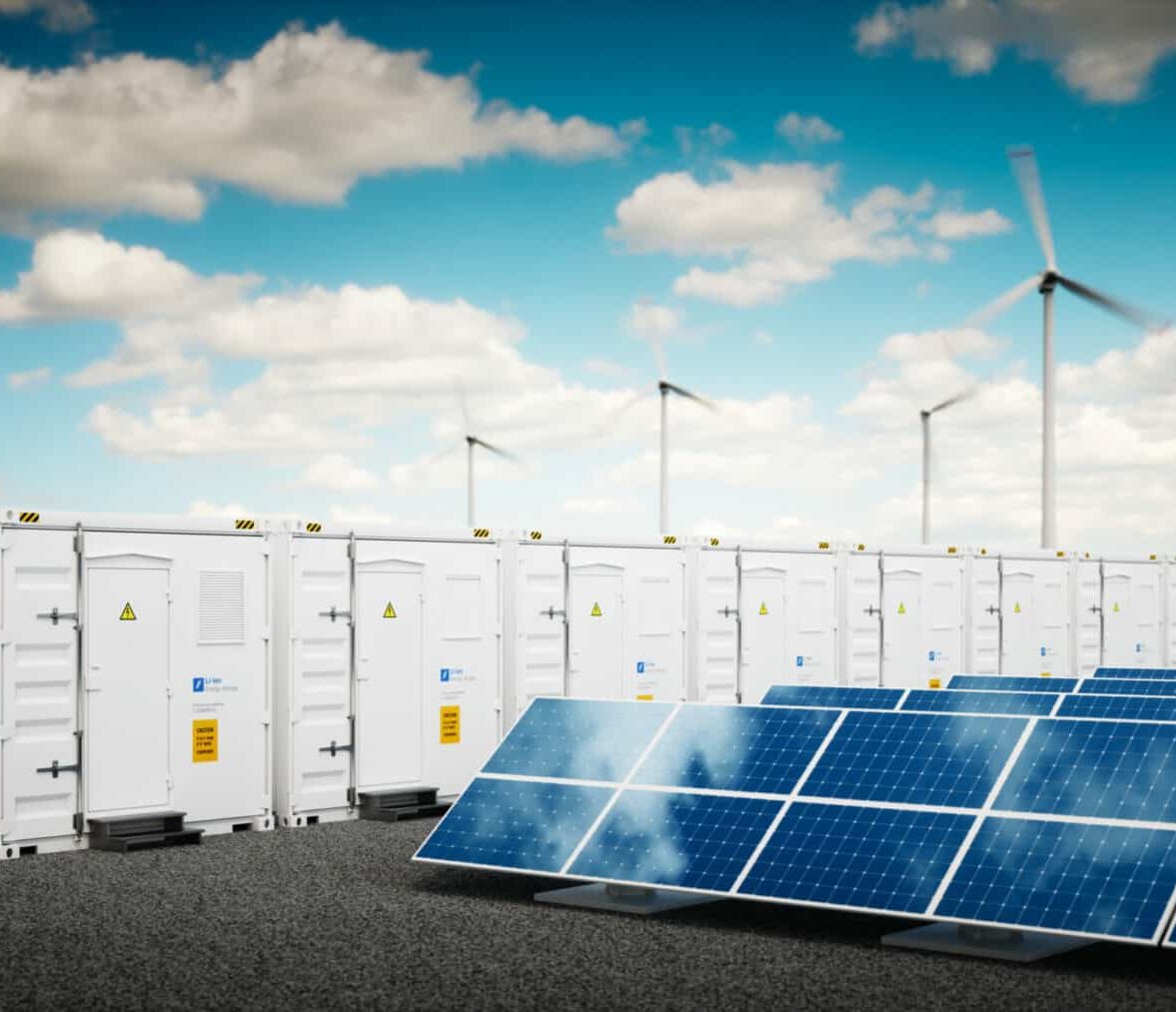 Sustainability initiative aligns with the same environmental standards it helps clients attain.
Insight Sourcing Group (ISG), a consulting firm located in Peachtree Corners, is focused on strategic sourcing and procurement-related services. Following a comprehensive analysis by Insight Energy, a subsidiary of Insight Sourcing Group that recently expanded, ISG set a 100% renewable energy goal for 2030.
The goal includes a commitment to sourcing its electricity from renewable sources at its Peachtree Corners headquarters beginning in 2022.
"Not only do we apply the same standards to ourselves that we help our clients achieve, but we also sought to pull back the curtain on this process and bring some transparency to this increasingly important service offering," said Brent Eiland, President of Insight Sourcing Group. "I commend the work of ISG's Internal Sustainability Committee led by Brandon Owens, Vice President of Sustainability at Insight Energy."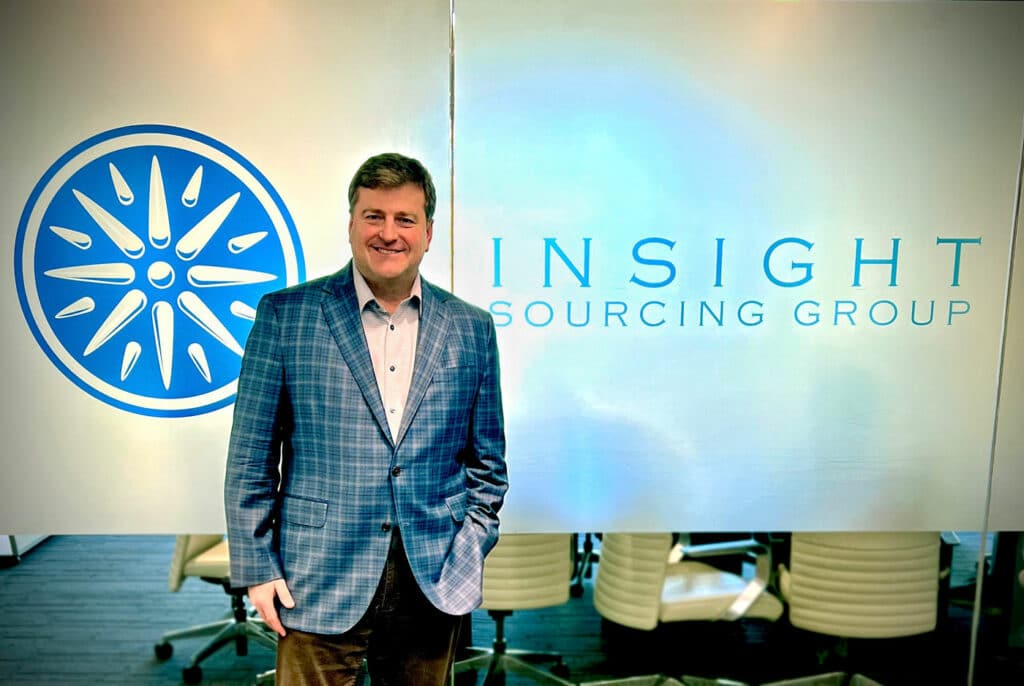 As part of the initiative, ISG conducted a measurement of its Scope 1, Scope 2 and selected Scope 3 emissions categories. Based on the findings, ISG developed a roadmap to achieve 100% renewable energy and established a plan to measure and reduce Scope 3 emissions, which are indirect emissions like business travel.
The Sustainability Committee also identified opportunities to reduce emissions from employee commuting via hybrid work models and a carpooling incentive program. Waste identification and reduction posed another opportunity to improve sustainability; internal audits revealed an opportunity to reduce the use of single-use paper cups.
Furthermore, ISG's procurement of Renewable Energy Credits (RECs) will certify the generation and consumption of renewable energy via wind or solar power.
Digital Technology Innovators Join Forces to Launch New Virtual Production Studio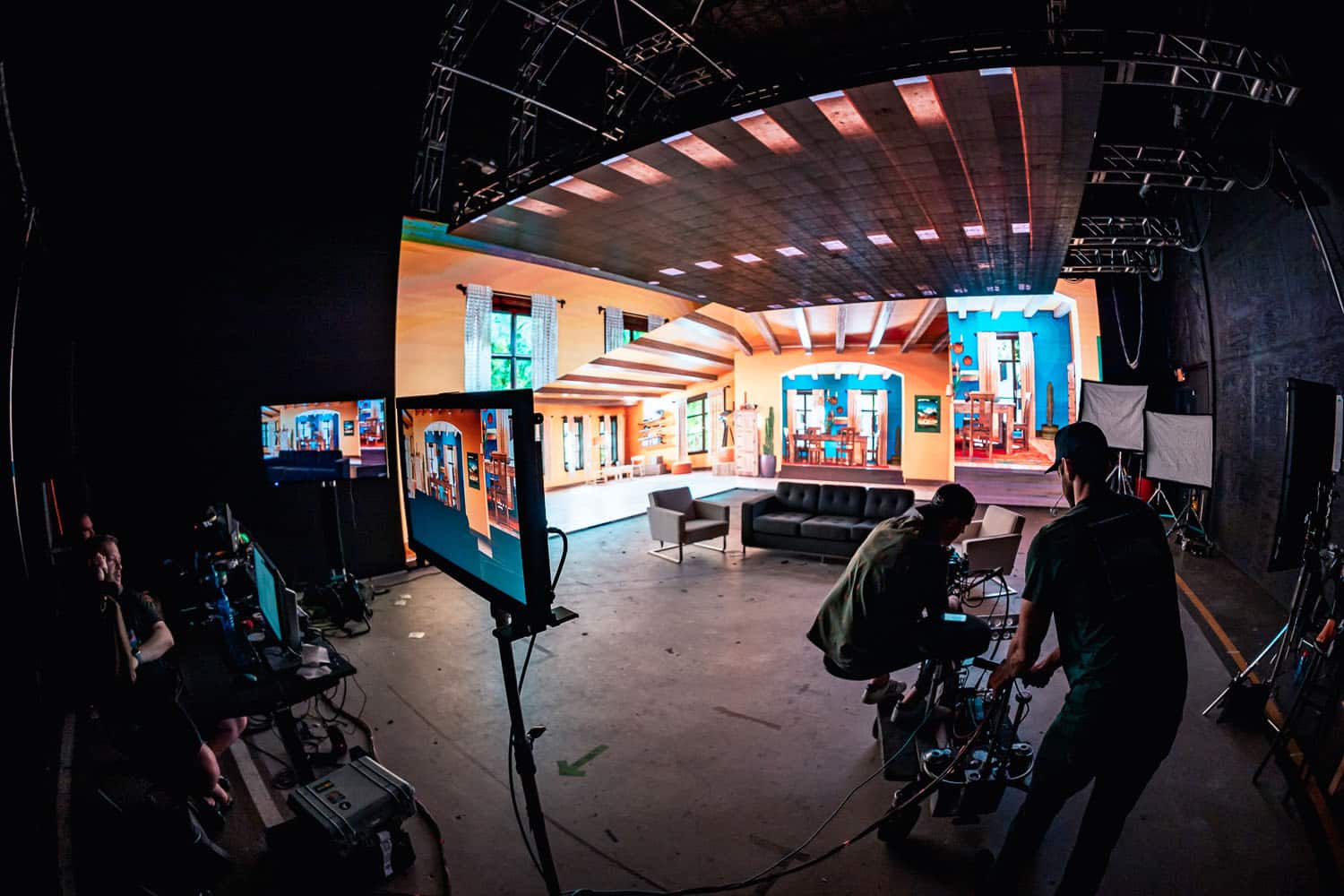 Everyone wants to have a taste of virtual reality. It can take you to far-away realms as you sit comfortably within your own room. Reveal XR, one of America's top virtual industries, provides this technology in its virtual production studios.
The company brought together Atlanta-based Music Matters Production and 3D animation and immersive content studio TRICK 3D to launch the newest Extended Reality (XR) studio in the state, Reveal XR — Atlanta, located at Eagle Rock Studios in Norcross, Ga
There has been a need for Virtual Reality (VR) and Augmented Reality (AR) in the area, so Chad Shockley, Aaron Soriero and Chad Eickhoff joined forces to meet the growing XR production demands.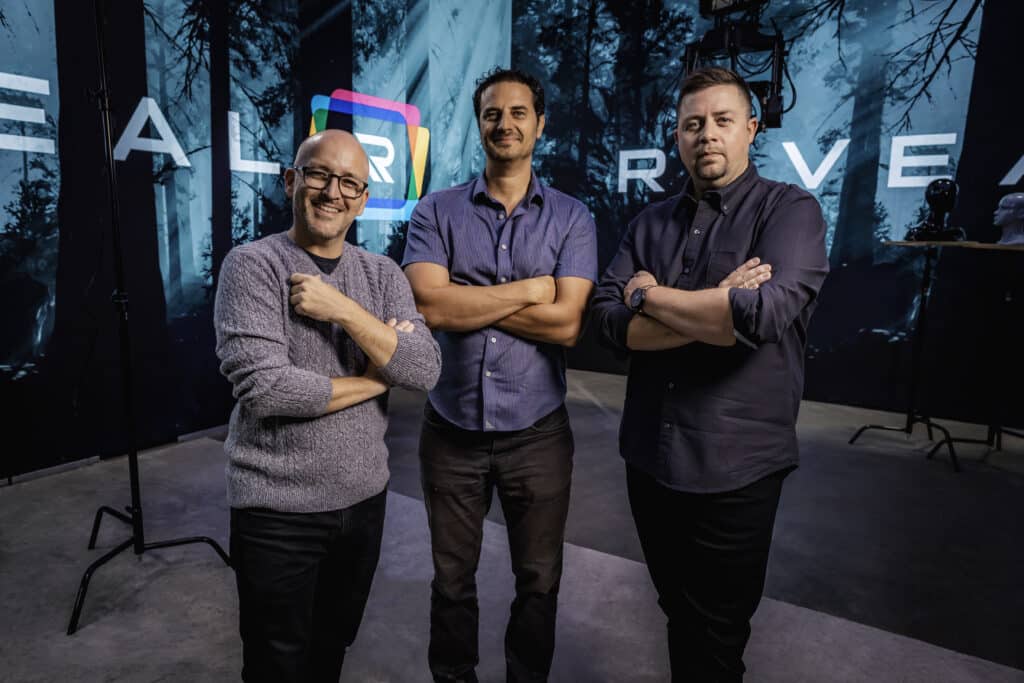 The three tech entrepreneurs opened Reveal XR — Atlanta, a highly accessible and multifaceted virtual production studio in Eagle Rock Studios.
Eickhoff said, "Today's brands need to connect with a digital-first generation of customers and, as such, the demands for creativity in content production is huge."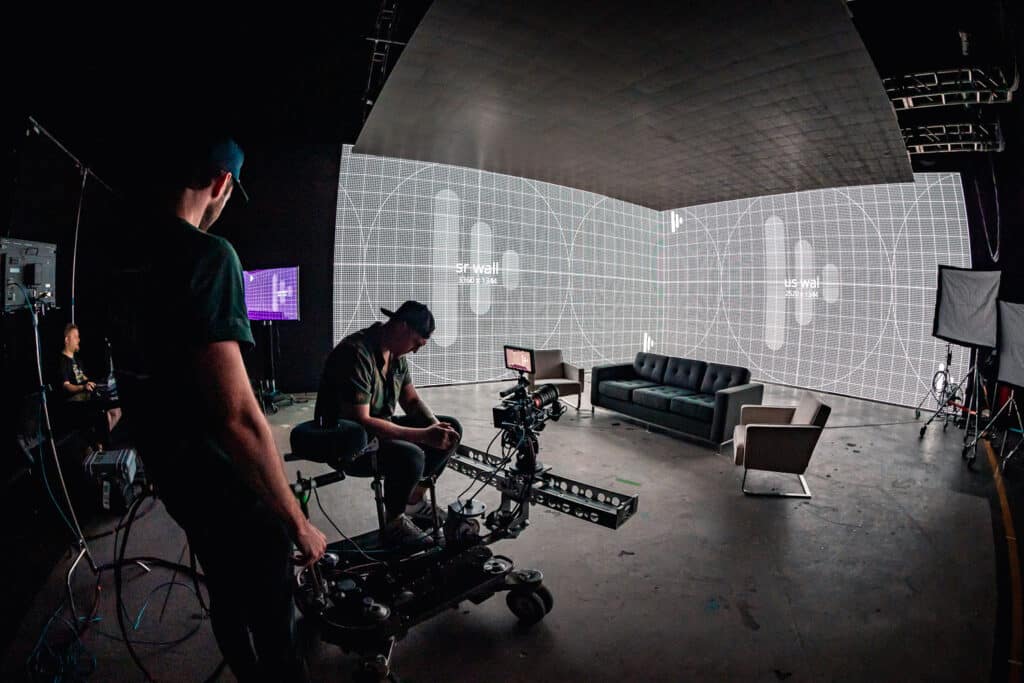 Some additional Facts and Specifications of the Studio:
As of the announcement, Reveal XR Atlanta is available for booking for brand, commercial, TV, film, and music productions.

Technical Specifications
● 35' x 75' sound stage at Eagle Rock Studios – full acoustic treatment and air conditioned
● 33' wide, 13' tall main LED wall, 25' wide, 13' tall wing LED wall, optional 3rd LED
wall up to 13' tall and 18' wide
● Absen PL 2.9mm pitch main walls – 90 degree configuration, next-generation Novastar
MX40 processing
● 18' x 20' LED ceiling, Absen X5 5.2mm pitch – high-bright, height adjustable
● Available ROE BM4 4.4mm Matte LED floor, 18' deep, 24' wide, high weight capacity
● Stype RedSpy Camera tracking system
● Disguise VX4+ for 4k 60fps compositing, RXII render nodes, uncompressed 10 bit video
workflow
● Available RED Komodo and RED Raptor camera packages
● Available Supertechno Technodolly automated telescoping crane
● Flexible staging and lighting options within the studio
● Full height truck docks and plentiful gear handling spaces
● Dedicated green spaces storage areas.

Names and Titles:
▪ Chad Shockley, owner Reveal XR
▪ Aaron Soriero, owner of Music Matters Productions
▪ Chad Eikhoff, owner of TRICK 3D

Location of Reveal XR Atlanta:
▪ At Eagle Rock Studios –
6269 Best Friend Rd, Norcross, GA 30071
Gate 4, E8
Cradlepoint, Bosch and T-Mobile Collaborate to Deliver IoT Solutions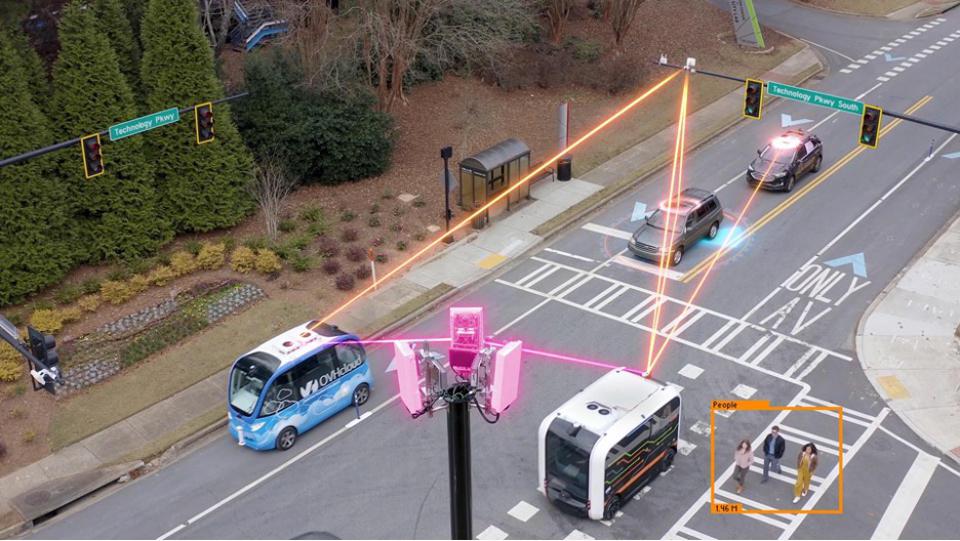 Advanced IoT Connectivity with 5G Wireless WAN Technology
Cradlepoint, the global leader in cloud-delivered LTE and 5G wireless network edge solutions, recently announced a collaboration with T-Mobile and the Curiosity Lab at Peachtree Corners to enable advanced IoT connectivity solutions, such as autonomous vehicles, robotics and AR/VR, using 5G Wireless WAN technology. The solution, developed by Bosch and Cradlepoint, leverages the high performance of T-Mobile's industry leading 5G network — America's largest, fastest and most reliable 5G network — with Cradlepoint's purpose-built wideband adapters and routers to facilitate near real-time parking and safety monitoring at Peachtree Corners, Georgia, one of the nation's first smart cities.
Companies and public sector entities are well positioned on the value of 5G cellular IoT connectivity, particularly when it comes to securing, managing and enhancing smart cities. Unlike traditional fiber connections that take months to deploy, cost thousands of dollars and have long-term commitment contracts, Cradlepoint's 5G Wireless WAN solutions enable an entire ecosystem of IoT partners to immediately deploy solutions with the security and remote management capabilities needed to support IoT deployments at scale.
"Real-world deployments of IoT are challenging the status quo of existing solutions. Couple that with the trend of businesses leveraging 5G technology to transform, and you'll see how this advanced connectivity is remodeling the enterprise," said Todd Krautkremer, Chief Marketing Officer, Cradlepoint. "Cradlepoint, T-Mobile and Bosch are at the forefront of this evolution, furthering IoT and 5G deployments for projects of all sizes."
"Improving safety, efficiencies and anticipating the needs of customers is what best-in-class smart cities can accomplish when powered by 5G and with innovators like Cradlepoint," said Chris Melus, Vice President of Product Management with T-Mobile for Business. "It's rewarding to see concepts from the Curiosity Lab, leveraging our 5G Advanced Network Solutions suite prove true value in the real world."
The solution uses near real-time IoT technology developed by Bosch in conjunction with T-Mobile's Ultra Capacity 5G network and Cradlepoint 5G hardware to assist Peachtree Corners shoppers and visitors in finding open parking as well as available charging stations for electric vehicles.
"In collaboration with T-Mobile and Cradlepoint, and our continued joint effort with the Curiosity Lab in the City of Peachtree Corners, we are demonstrating a scalable, affordable, adroit AIoT solution to serve the community," said Lewis Stallworth, Business Development, Bosch Security Systems, LLC. "The flexibility of this solution was only possible with this technology-forward collaboration and is changing the conversation of what is possible when there is a need for parking management, retail management, community safety and true community operational analytics."
In addition to improving the Peachtree Corners visitor experience, the technology also enables city planners to make real-time informed decisions on parking capacity, infrastructure planning, traffic management and security safeguards based on data around events happening throughout the city.
"Through our work with Cradlepoint, Bosch and T-Mobile, we are now able to better manage our public spaces. Cradlepoint devices having high-speed connectivity through T-Mobile's 5G is key – these devices now allow us to use smart parking applications through the Bosch cameras in our Town Center, while also providing a safety and security layer for our police department." said Brandon Branham, CTO and Asst. City Manager, Peachtree Corners. "The analytics these devices provide help us to better communicate with our residents about parking and safety in our downtown area."
To learn more about Cradlepoint's work with T-Mobile, Bosch and the Curiosity Lab at Peachtree Corners, please visit: https://resources.cradlepoint.com/success-stories/smart-city-uses-5G-for-connected-intersections-and-innovative-parking.