Building a Thriving Community through the Peachtree Corners Redevelopment Authority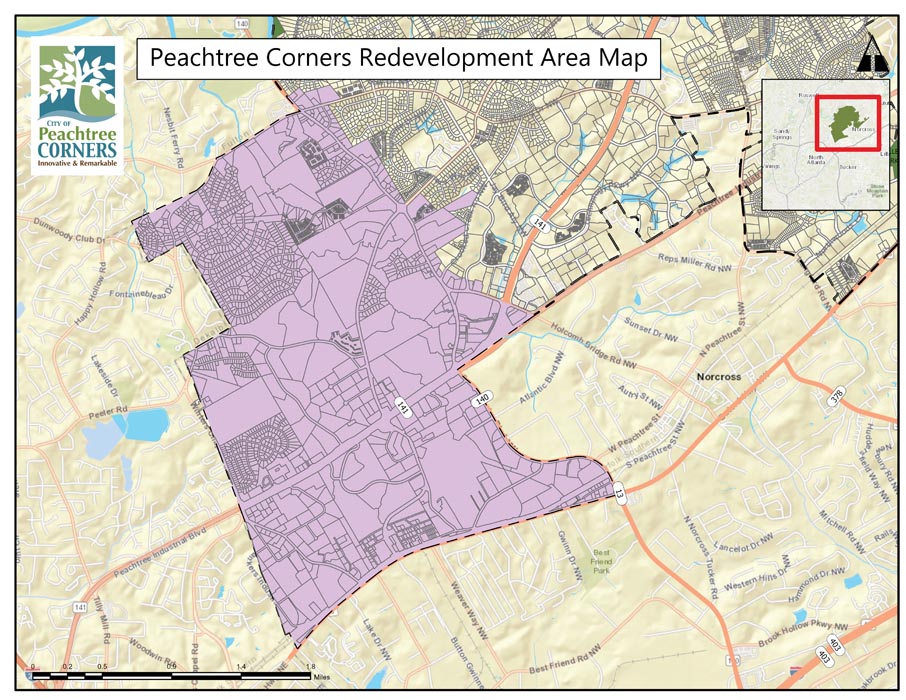 Driving along the Holcomb Bridge corridor in Peachtree Corners brings one up against a medley of sights.
Condos. Offices. Strip shopping centers. Apartments built well before the turn of the century, some showing their age. But not much freshly turned earth, construction equipment or framed skeletons of buildings.
City officials would like to see more of the last — quite a bit more in fact.
Why the Redevelopment Authority?
Superimposed on present reality is their vision of how the area could one day look — provided that a newly created quasi-independent authority can forge multiparty development deals involving itself, developers, landowners and city government.
That's why the Peachtree Corners Redevelopment Authority was created. Working within a general framework created by the state of Georgia, the mayor, city manager, planning staffers and council members spent months in meetings working to establish a local entity. The final step was appointment of nine members to the authority board at a Dec. 12 council meeting. Now it's time to turn what's been on paper up until now into a reality.
Look for a laser focus on the authority's zone of responsibility, encompassing roughly one-third of the city's footprint and centering along the Holcomb Bridge corridor.
City Manager Brian Johnson says zeroing in on that area simply makes sense.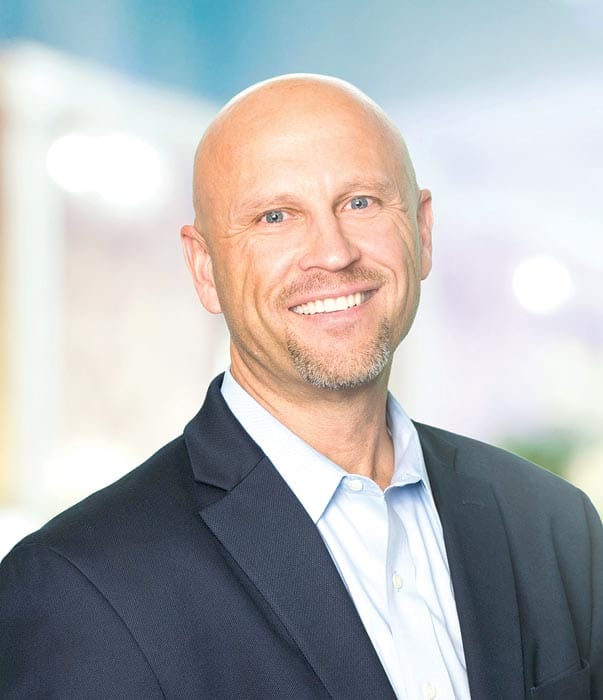 As he explained, "The southern portion of Peachtree Corners was developed first so the area we put into the redevelopment zone is the oldest part of the city. A parcel can be developed and over time the surrounding area can change its character."
That argues that the current best use of a property might be something different than how it was imagined decades ago.
One example: a commercial development such as a strip shopping center built with large parking lots and stores set well back from the street. Contrast that with the more modern approach to such commercial space — buildings set closer to the road and parking somewhat hidden. Another: a residential neighborhood where the surrounding turf has gone industrial.
Either of those, or other instances, could get a new lease on life.
How the Authority helps development
Community Development Director Diana Wheeler said creation of an initial citywide usage/development plan after incorporation in 2012 and a package of existing incentives (such as allowing variances on density) lured investment in other parts of the city — the Town Center development being a prime example.
But that didn't fly along the Holcomb Bridge Corridor.
"We actually had a developer run some numbers for us to see what the issues were," she said. "We found those numbers didn't work.
"From a developer's point of view, they'd approach a property owner and say they were interested in purchasing. The apartment owner would say it'll cost you such-and-such because we're making so much right now (due to high occupancy levels). So the developer is not only paying for the land but also buying out an existing business."
Enter the redevelopment authority, which has both some unique powers and more flexibility in making deals than the city at large.
"For one thing," said Johnson, "They can sole source and not have to bid out projects." With a city, for example, if it's a project above $50,000, they have to let it out for competitive bidding. That means an authority can go the distance with a private developer in consummating a development.
A redevelopment authority also has the power of eminent domain, can condemn property and abate nuisances. And it can cut breaks on property taxes.
"We're looking at a domino effect," said Wheeler. "If we get one or two under our belt, then the motivation will be to have things happen organically after that."
Not only will the authority be able to plan and implement brick-and-mortar projects, it can also have a hand in various community improvement initiatives, such as reducing crime and preserving open space, said city officials.
Challenges and assets
One possible hitch involves the authority's ability to get its hands on sufficient revenue to jumpstart development.
Johnson said such entities typically start out without revenue, so the city would have to pony up dollars up front. And since Peachtree Corners has no property tax, that shuts off one potential source of financing. Johnson said somewhat down the road, the authority could derive revenue in a number of ways, such as buying a building and leasing it out to tenants for steady rental income. In the early going, city officials said, selling bonds might well supply operating funds.
Shaun Adams, an attorney who has served with the United Peachtree Corners Civic Association, was among those appointed to the board in mid-December. He looks forward to delving into such details.
"I will want to dig into (the city's existing) plan in more detail and see if I can identify additional opportunities," he said. "I'm honestly excited to serve in this capacity."
Other board members include real estate, education and engineering professionals from different parts of the city who represent a variety of ethnicities, ages and genders.
City Council member Weare Gratwick said whatever happens in coming months, the recently constituted board is well up to the task. He's one of two council members who will exercise ex-officio oversight over the semi-independent entity.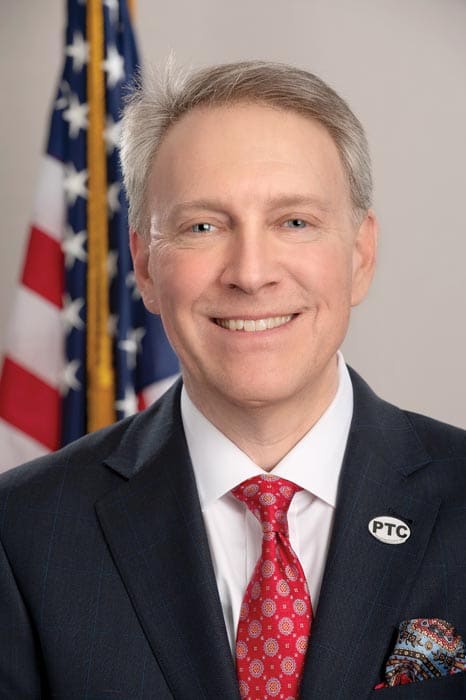 "We had over 30 applications from citizens to be on this board and all were good and well qualified. It was very difficult to choose," he said. He said the final compliment is a diverse mix that represents "the best and the brightest."
Johnson thinks the deals that emerge from the work of those bright minds will likely take one recurring form. "Mixed-use developments are mentioned more in connection with this because they work," he said. "You can prevent having too much of one thing in a small area by mixing uses and those uses can feed off each other. They are symbiotic."
Blending various types of housing with nearby restaurants such as a coffee shop is but one example, he said. But "what is more important is the highest and best use of a property," Johnson added. "Maybe a big industrial development could be in the works for the area or Amazon may want to create a distribution center."
Time to get moving
Now that the mechanism and its people complement are in place, he has a definite timeline in mind moving forward.
Johnson foresees the board taking three to six months to get comfortable in its role and become educated on the area within their jurisdiction and spending the second half of the year vetting details and doing due diligence.
"Just because something looks good from 30,000 feet doesn't mean it looks as good from 10,000 feet," Johnson warned.
He added, "Maybe by the end of this year, there's a vetted opportunity with a developer who would step forward and say, 'I'm interested in a certain location and want to do a specific deal. And I'm going to need help to make that happen.'"
The city manager hopes that would lead quickly to working on the hard-core details of turning a set of plans into brick and mortar. He said here are many combinations under which a development could come together, including dealmakers employing sub-developers who specialize in one specific aspect of design or construction.
In the context of a mature city running out of undeveloped land, city officials hope those high-fliers who make a cruise along Holcomb Bridge Road will get a much different visual experience in the months and years to come.
Think flying dirt, the roar of bulldozers and steel-framed skeletons.
American Rescue Funds coming to small businesses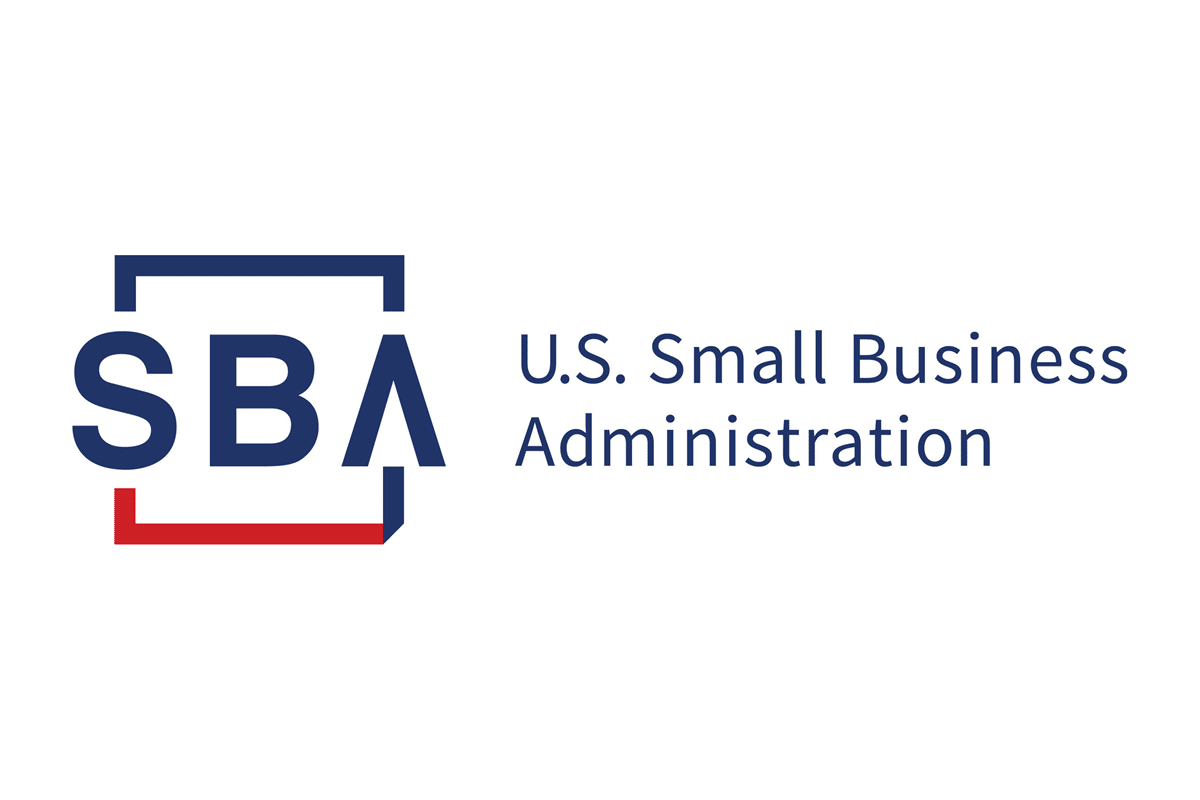 The American Rescue Plan Act (ARPA) is providing additional relief for the nation's small businesses and hard-hit industries. Applications for funding are currently being accepted by the Small Business Administration (SBA). Shuttered venues, like movie theaters, as well as restaurants, may be eligible for grants through the SBA. There is also another round of Paycheck Protection Program (PPP) funding and Economic Injury Disaster Loans (EIDL).  In a separate measure, ARPA funds are expected to trickle down through the state of Georgia to local municipalities around July 1. The monies will be disseminated in two allocations, with the second coming 12 months after the first. Peachtree Corners is planning to offer another small business assistance grant program. Specific details are currently being finalized. For more information about the American Rescue Plan Act of 2021, visit sba.gov
City in line for positive retail growth and activity: From the Mayor's Desk April 2021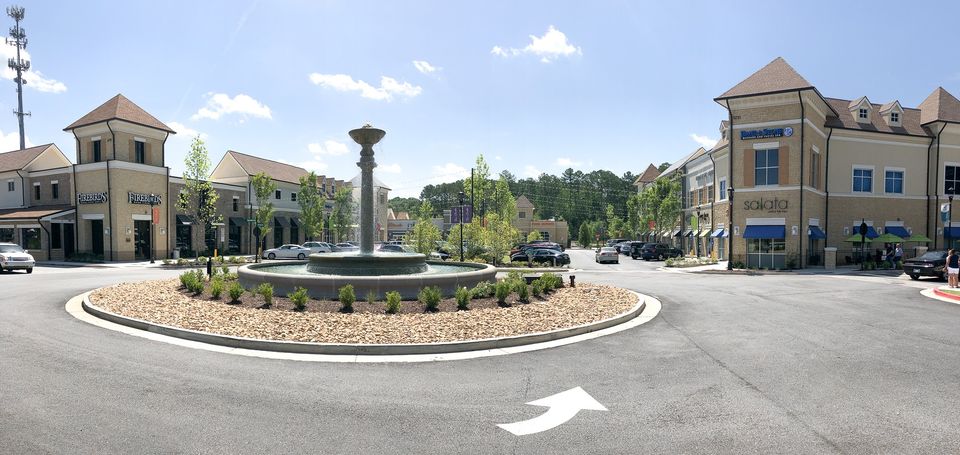 From the Mayor's Desk April 2021
Over the last year we have all seen how retail has been directly impacted by COVID-19. The pandemic acted as a closure catalyst for those retail and restaurant brands already struggling and put others at risk that run on thin margins. With that said, it is not all doom and gloom.
Peachtree Corners is fortunate to have two lifestyle centers in The Forum and Town Center along with other power centers anchored by Publix, Target, ALDI, and LA Fitness among others.
Categories like grocery, home improvement, general merchandise, pet supplies, and fast food all showed strong sales figures over the last 12 months. People were at home doing more DIY projects and buying more groceries to eat at home with their families. Take it from these headlines "Store openings are outpacing closures in 2020: Coresight", "Retailers Now Opening More Stores Than They're Closing", and CNBC's "Rent is Cheap, vacant space is everywhere: Retails seize the moment to open stores."
Some property owners weathered the storm better than others. Take Bayer Properties, the Forum's leasing and property management firm, for instance. Instead of taking below market rents and short-term leases during 2020, Bayer held out for stronger, higher-credit brands that will strengthen the center and give it long-term staying power which benefits Peachtree Corners. They could have easily signed a tenant at a lower rent to fill vacancies, but that would have had an overall negative impact to the health of the center. Bayer has done a great job at looking long-term while simultaneously riding out the pandemic.
Retailers put a pause on new store openings and many struggled to get their product as manufacturing and shipping came to a halt. With that said, the 2020 pipeline of new stores was pushed to this year while many tenant reps are being tasked as we speak to add new markets and spaces to the 2022-2023 pipeline. Peachtree Corners is well-positioned with the current real estate available to take advantage of the new brands looking to expand in metro Atlanta.
Retail is constantly changing and the brands that adapt will thrive. So, as we work to stay on top of the ever-changing trends, Peachtree Corners will be well represented as restaurants and retail make their comeback.
-Mayor Mike Mason
"Heroes Wanted: Why the world needs YOU to live your heart out" author speaks at May 7 SWGC Breakfast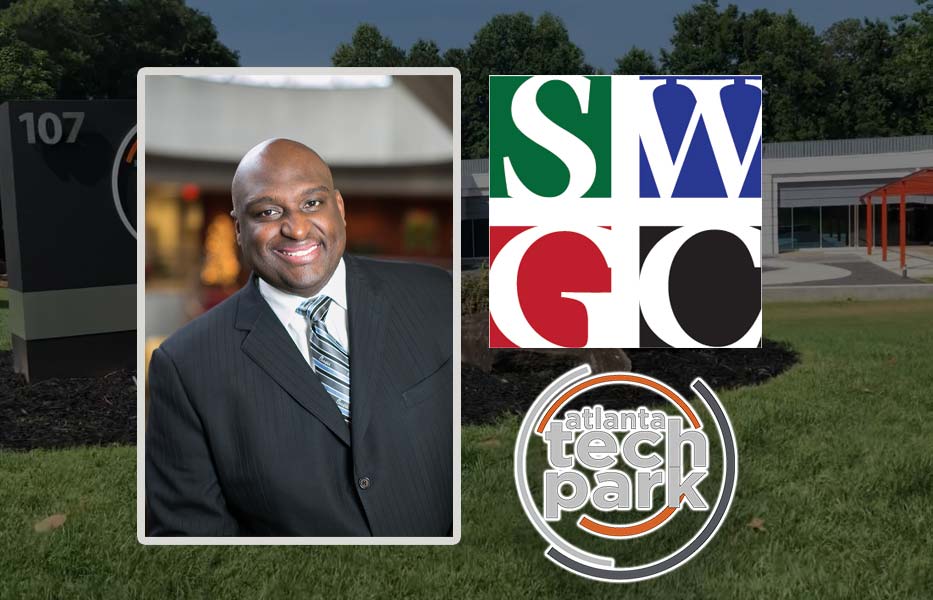 Southwest Gwinnett Chamber of Commerce First Friday Breakfast- May
Building Bridges… Connecting Businesses and Communities
About the speaker: Rodney Bullard
Vice President, Corporate Social Responsibility- Chick-fil-A, Inc. and Executive Director, Chick-fil-A Foundation
Rodney leads the company's corporate community and philanthropic strategy, which is focused on fostering youth and furthering education. Prior to Chick-fil-A, Rodney served as an Assistant United States Attorney prosecuting complex criminal cases. For his service, the United States Attorney General presented him with, one of the Department of Justice's highest honors, the Director's Award. Prior to this role, Rodney was selected as a White House Fellow, the nation's most prestigious public service Fellowship. As a White House Fellow, Rodney was placed at NASA working directly for the NASA Administrator. A decorated veteran, Rodney also served in the United States Air Force Judge Advocate General Corps eventually working at the Pentagon as a Congressional Legislative Liaison in the Office of the Secretary of the Air Force.

Rodney is a an alumnus of the United States Air Force Academy, Duke University School of Law, the University of Georgia's Terry School of Business and the Harvard Business School's Advanced Management Program.
Rodney currently serves on several national and local boards of directors to include: the Salvation Army National Advisory Board of Directors, the University Of Georgia Terry School Of Business Board of Directors, the Junior Achievement USA National Board of Directors, the Professional Association of Georgia Educators (PAGE) Foundation Board of Directors, The National Fellowship of Christian Athletes Board of Directors, and the Leadership Atlanta Board of Directors.
A few of Rodney's recent recognitions include: Recognition by the Atlanta Business Chronicle as one of Georgia's top young Business Leaders for 2013; by the Atlanta Business League as one of the 2013 Men of Influence; The University of Georgia's 2013 listing of the 40 alumni leaders under the age of 40; The Georgia Trend Magazine's 2011 listing of the 40 Best and Brightest Leaders Under 40; Leadership Atlanta; Leadership Georgia; and, as one of 10 Outstanding Young Leaders in Atlanta for 2010.
Location: Atlanta Tech Park– 107 Technology Parkway Peachtree Corners, GA 30092
Date/Time Information: Friday, May 7
7:30- 8:00 AM – Networking
8:00- 9:00 AM – Breakfast and Speaker
Fees/Admission:
Includes a Breakfast Sandwich, Coffee & Juice
Register Prior to noon Thursday, May 6 to reserve your seat. $15 Members, $20 Non – Members
Seating capacity will be limited. We will NOT be able to accommodate walkups and we will NOT be doing an online presentation of this event. When registering for this event please note if you are vegetarian to provide the appropriate quantities and selections for all attendees.
Cancellation Policy: You can cancel with a full refund by Wednesday noon May 5. After that date no refunds will be given, but substitution of an attendee is allowed if you are not able to attend the day of the event.