Building a Thriving Community through the Peachtree Corners Redevelopment Authority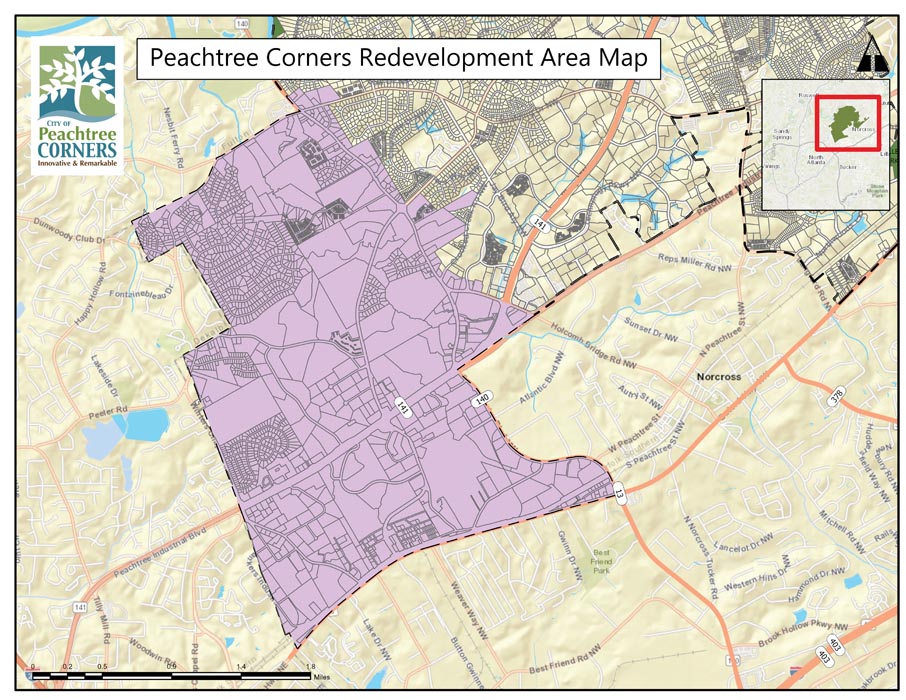 Driving along the Holcomb Bridge corridor in Peachtree Corners brings one up against a medley of sights.
Condos. Offices. Strip shopping centers. Apartments built well before the turn of the century, some showing their age. But not much freshly turned earth, construction equipment or framed skeletons of buildings.
City officials would like to see more of the last — quite a bit more in fact.
Why the Redevelopment Authority?
Superimposed on present reality is their vision of how the area could one day look — provided that a newly created quasi-independent authority can forge multiparty development deals involving itself, developers, landowners and city government.
That's why the Peachtree Corners Redevelopment Authority was created. Working within a general framework created by the state of Georgia, the mayor, city manager, planning staffers and council members spent months in meetings working to establish a local entity. The final step was appointment of nine members to the authority board at a Dec. 12 council meeting. Now it's time to turn what's been on paper up until now into a reality.
Look for a laser focus on the authority's zone of responsibility, encompassing roughly one-third of the city's footprint and centering along the Holcomb Bridge corridor.
City Manager Brian Johnson says zeroing in on that area simply makes sense.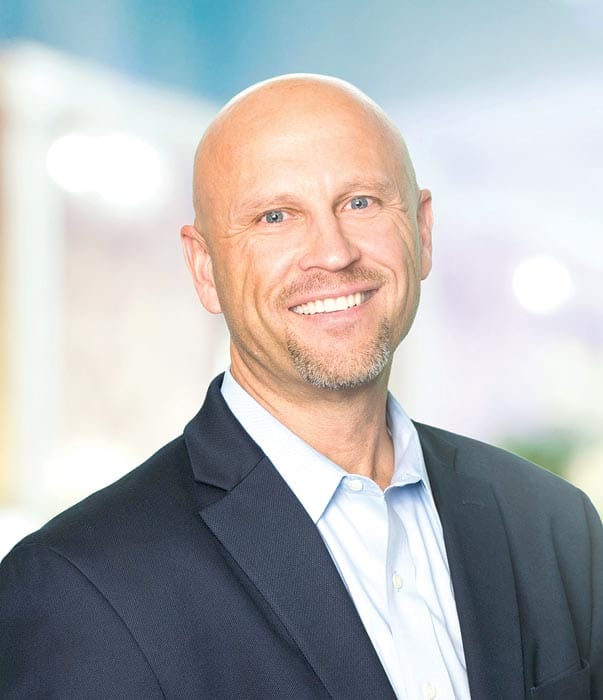 As he explained, "The southern portion of Peachtree Corners was developed first so the area we put into the redevelopment zone is the oldest part of the city. A parcel can be developed and over time the surrounding area can change its character."
That argues that the current best use of a property might be something different than how it was imagined decades ago.
One example: a commercial development such as a strip shopping center built with large parking lots and stores set well back from the street. Contrast that with the more modern approach to such commercial space — buildings set closer to the road and parking somewhat hidden. Another: a residential neighborhood where the surrounding turf has gone industrial.
Either of those, or other instances, could get a new lease on life.
How the Authority helps development
Community Development Director Diana Wheeler said creation of an initial citywide usage/development plan after incorporation in 2012 and a package of existing incentives (such as allowing variances on density) lured investment in other parts of the city — the Town Center development being a prime example.
But that didn't fly along the Holcomb Bridge Corridor.
"We actually had a developer run some numbers for us to see what the issues were," she said. "We found those numbers didn't work.
"From a developer's point of view, they'd approach a property owner and say they were interested in purchasing. The apartment owner would say it'll cost you such-and-such because we're making so much right now (due to high occupancy levels). So the developer is not only paying for the land but also buying out an existing business."
Enter the redevelopment authority, which has both some unique powers and more flexibility in making deals than the city at large.
"For one thing," said Johnson, "They can sole source and not have to bid out projects." With a city, for example, if it's a project above $50,000, they have to let it out for competitive bidding. That means an authority can go the distance with a private developer in consummating a development.
A redevelopment authority also has the power of eminent domain, can condemn property and abate nuisances. And it can cut breaks on property taxes.
"We're looking at a domino effect," said Wheeler. "If we get one or two under our belt, then the motivation will be to have things happen organically after that."
Not only will the authority be able to plan and implement brick-and-mortar projects, it can also have a hand in various community improvement initiatives, such as reducing crime and preserving open space, said city officials.
Challenges and assets
One possible hitch involves the authority's ability to get its hands on sufficient revenue to jumpstart development.
Johnson said such entities typically start out without revenue, so the city would have to pony up dollars up front. And since Peachtree Corners has no property tax, that shuts off one potential source of financing. Johnson said somewhat down the road, the authority could derive revenue in a number of ways, such as buying a building and leasing it out to tenants for steady rental income. In the early going, city officials said, selling bonds might well supply operating funds.
Shaun Adams, an attorney who has served with the United Peachtree Corners Civic Association, was among those appointed to the board in mid-December. He looks forward to delving into such details.
"I will want to dig into (the city's existing) plan in more detail and see if I can identify additional opportunities," he said. "I'm honestly excited to serve in this capacity."
Other board members include real estate, education and engineering professionals from different parts of the city who represent a variety of ethnicities, ages and genders.
City Council member Weare Gratwick said whatever happens in coming months, the recently constituted board is well up to the task. He's one of two council members who will exercise ex-officio oversight over the semi-independent entity.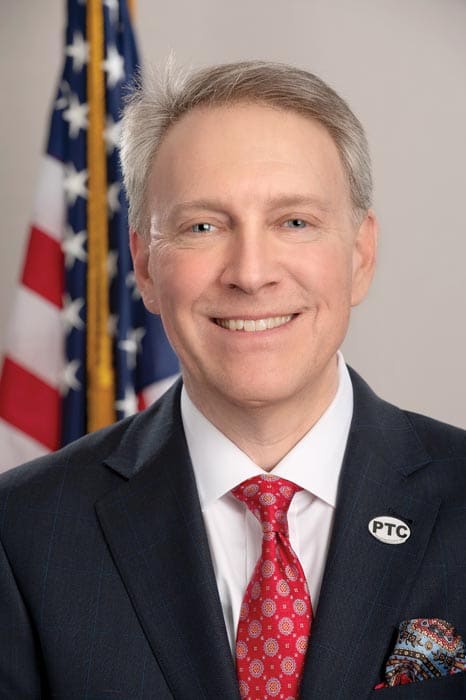 "We had over 30 applications from citizens to be on this board and all were good and well qualified. It was very difficult to choose," he said. He said the final compliment is a diverse mix that represents "the best and the brightest."
Johnson thinks the deals that emerge from the work of those bright minds will likely take one recurring form. "Mixed-use developments are mentioned more in connection with this because they work," he said. "You can prevent having too much of one thing in a small area by mixing uses and those uses can feed off each other. They are symbiotic."
Blending various types of housing with nearby restaurants such as a coffee shop is but one example, he said. But "what is more important is the highest and best use of a property," Johnson added. "Maybe a big industrial development could be in the works for the area or Amazon may want to create a distribution center."
Time to get moving
Now that the mechanism and its people complement are in place, he has a definite timeline in mind moving forward.
Johnson foresees the board taking three to six months to get comfortable in its role and become educated on the area within their jurisdiction and spending the second half of the year vetting details and doing due diligence.
"Just because something looks good from 30,000 feet doesn't mean it looks as good from 10,000 feet," Johnson warned.
He added, "Maybe by the end of this year, there's a vetted opportunity with a developer who would step forward and say, 'I'm interested in a certain location and want to do a specific deal. And I'm going to need help to make that happen.'"
The city manager hopes that would lead quickly to working on the hard-core details of turning a set of plans into brick and mortar. He said here are many combinations under which a development could come together, including dealmakers employing sub-developers who specialize in one specific aspect of design or construction.
In the context of a mature city running out of undeveloped land, city officials hope those high-fliers who make a cruise along Holcomb Bridge Road will get a much different visual experience in the months and years to come.
Think flying dirt, the roar of bulldozers and steel-framed skeletons.

Peachtree Corners Businesses Encouraged to Join Security Camera Registration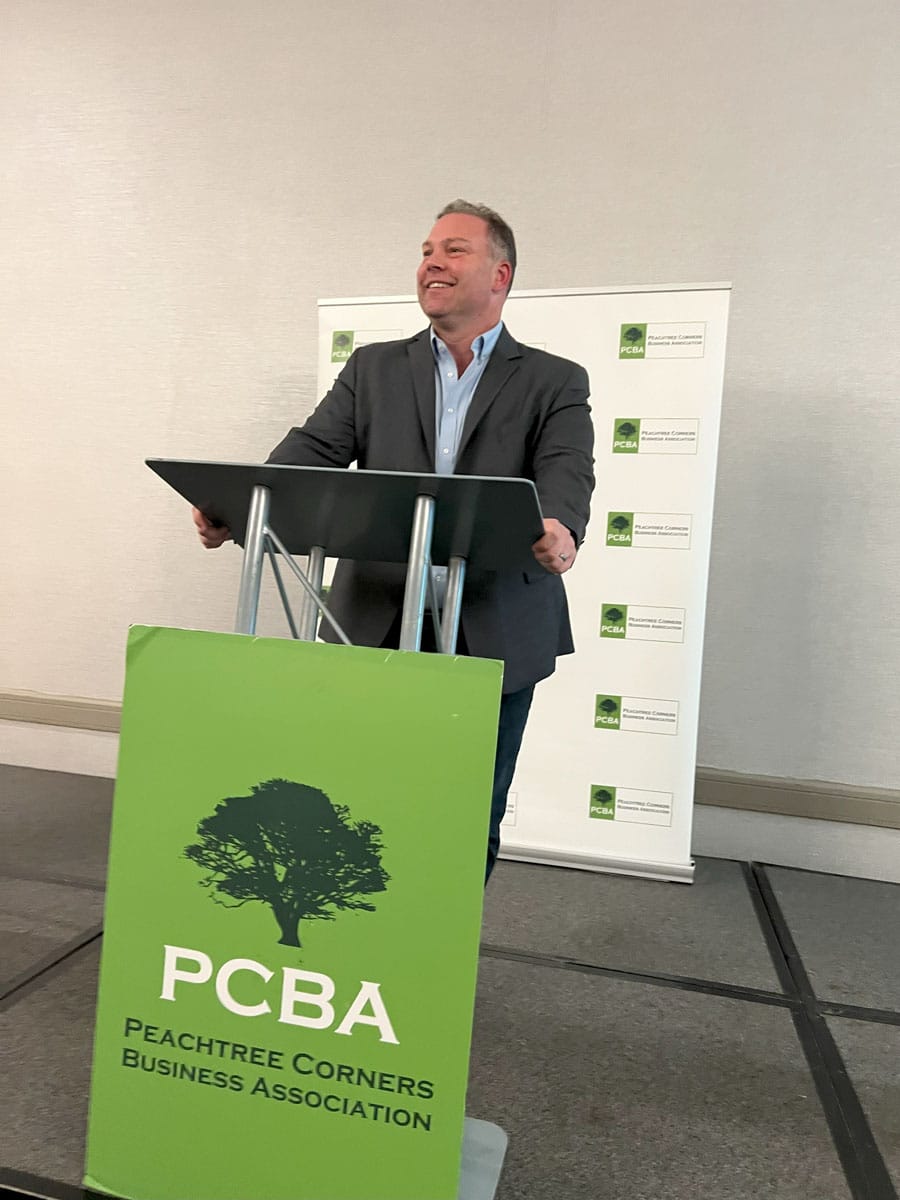 After spending years with the U.S. military and companies that develop safety systems, Chris Lindenau wanted to offer that same level of security to average citizens.
"I have been leading and serving a team of dedicated, brilliant professionals as we help communities, directors of security for businesses and public safety leaders establish interoperability between community and public safety camera, AI and alert assets at an unprecedented scale," Lindenau, CEO of Fusus, said.
He addressed an audience gathered on September 28 at the Peachtree Corners Business Association Business After Hours Speaker Series at the Hilton Atlanta Northeast.
The technology Lindenau's company has created, the fususONE ecosystem of software and hardware solutions, is the foundational platform for the world's real-time operations centers. It has helped hundreds of cities and businesses establish a unified security footprint unrestrained by proprietary technology limitations, according to the company's literature.
In order to make it work at its optimal capacity, however, it needs the community — especially business owners — to join in.
"As I understand from our friends at GCPD [Gwinnett County Police Department], you've got a success story recently utilizing the system to catch a homicide suspect — I think it was within 45 minutes from the time of the incident," Lindenau said. "This isn't something that just exists here in our backyard, it exists all over the country."
He encouraged everyone in attendance to sign up for Connect Peachtree Corners, a camera registration for businesses and homes. Right now, there are only 247 cameras registered within the Peachtree Corners city limits. Without interconnectivity, crimes that could have been solved in minutes may end up taking days or months — or may never be solved.
"That lack of information impacts the timeliness of response. It's not just about apprehending the suspects, it's also about bringing closure to families, because they are out on a limb until these people are apprehended," Lindenau said.
For more information, visit connectpeachtreecorners.org.

DW1 Unveils New Peachtree Corners Headquarters and Brand Identity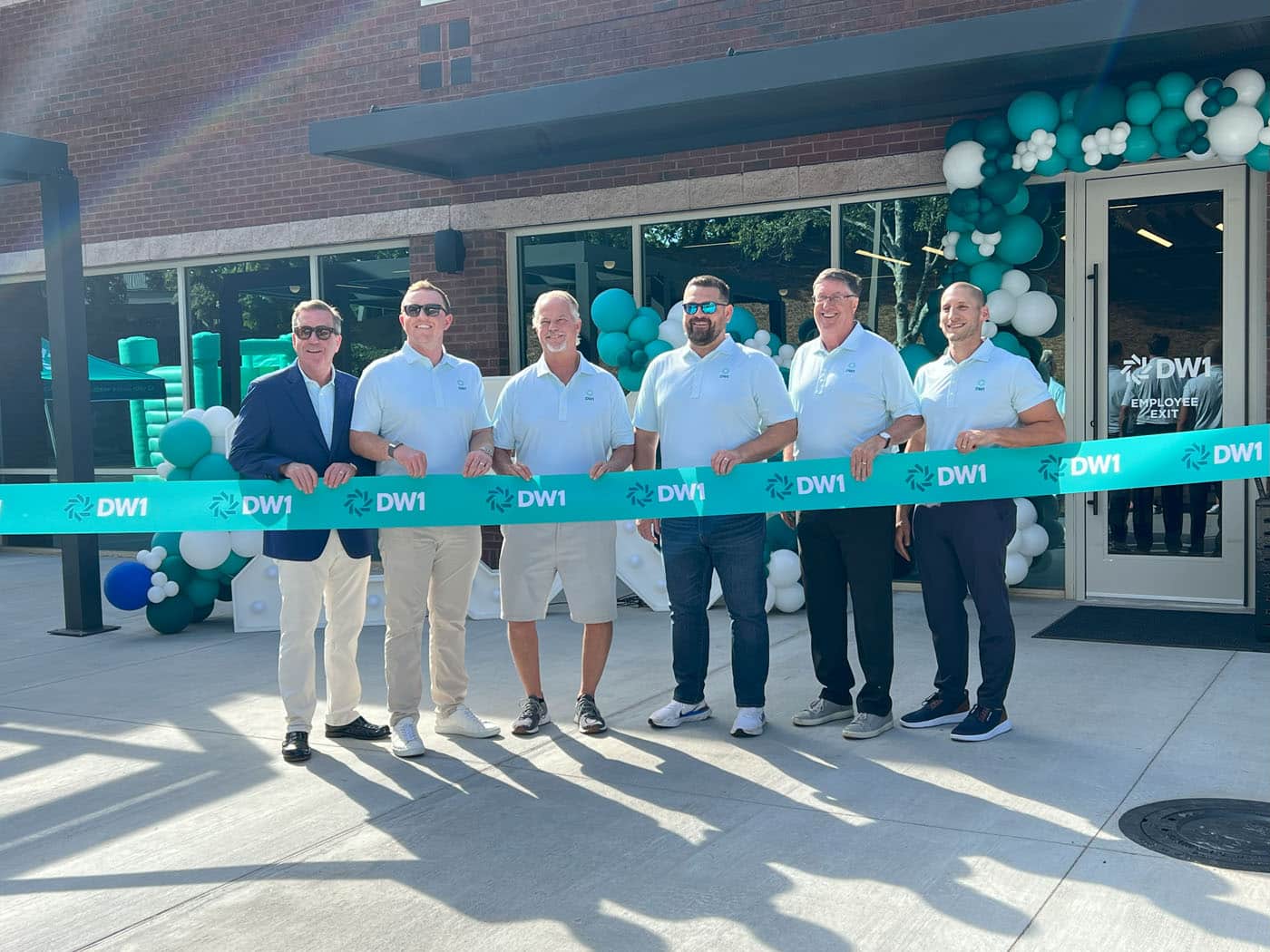 DW1, formerly known as Discount Waste, Inc., has now settled in its office in Technology Park. As Peachtree Corners sees a surge of development, DW1's move and rebranding stand out.
Situated at 250 Scientific Drive NW, the 45,000-square-foot building has 150 private offices and seven conference rooms. It also has an advanced training room and a "Town Center" designed for company lunches.
Additionally, the space doubles as an art collection that adds character to the workspace.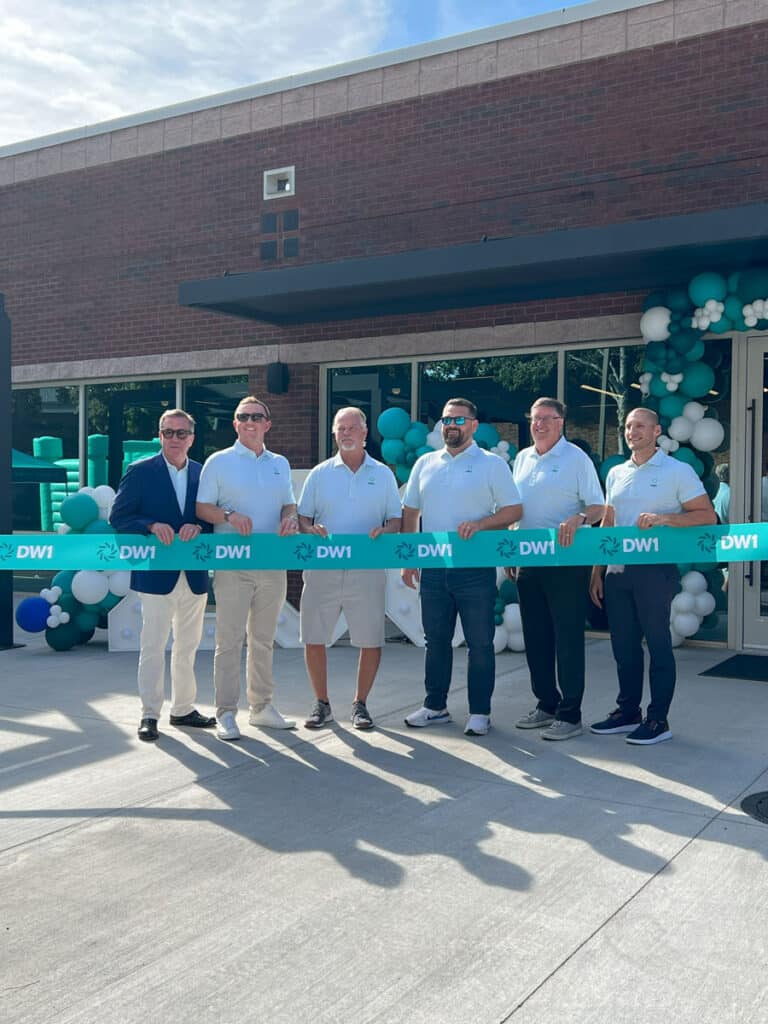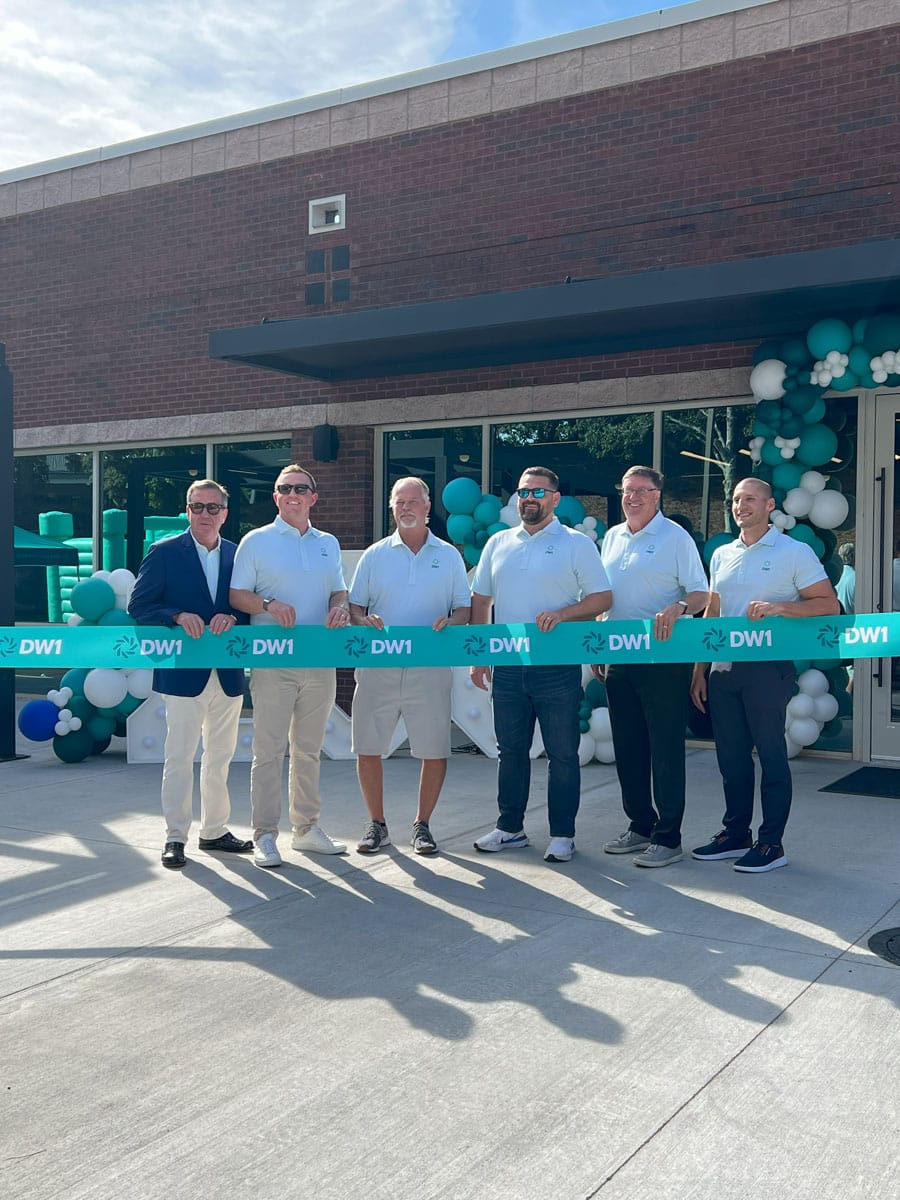 This move brings together their previous locations at Engineering Drive and Triangle Parkway. It consolidates over 100 employees who have been dispersed since 2019.
The inauguration event took place on September 28, 2023, with a ribbon-cutting ceremony. Vice Mayor Weare Gratwick, City Councilwoman Lorri Christopher, Southwest Gwinnett Chamber (SWGC) Chairman Bill Diehl and Executive Director Beth Coffey attended the event.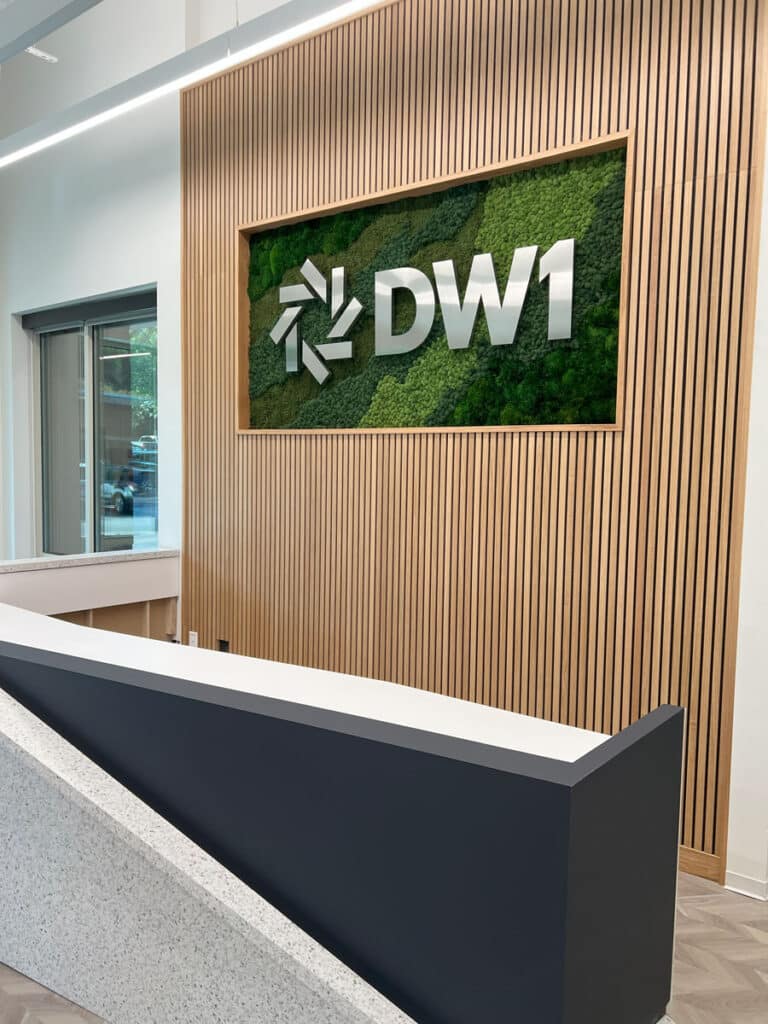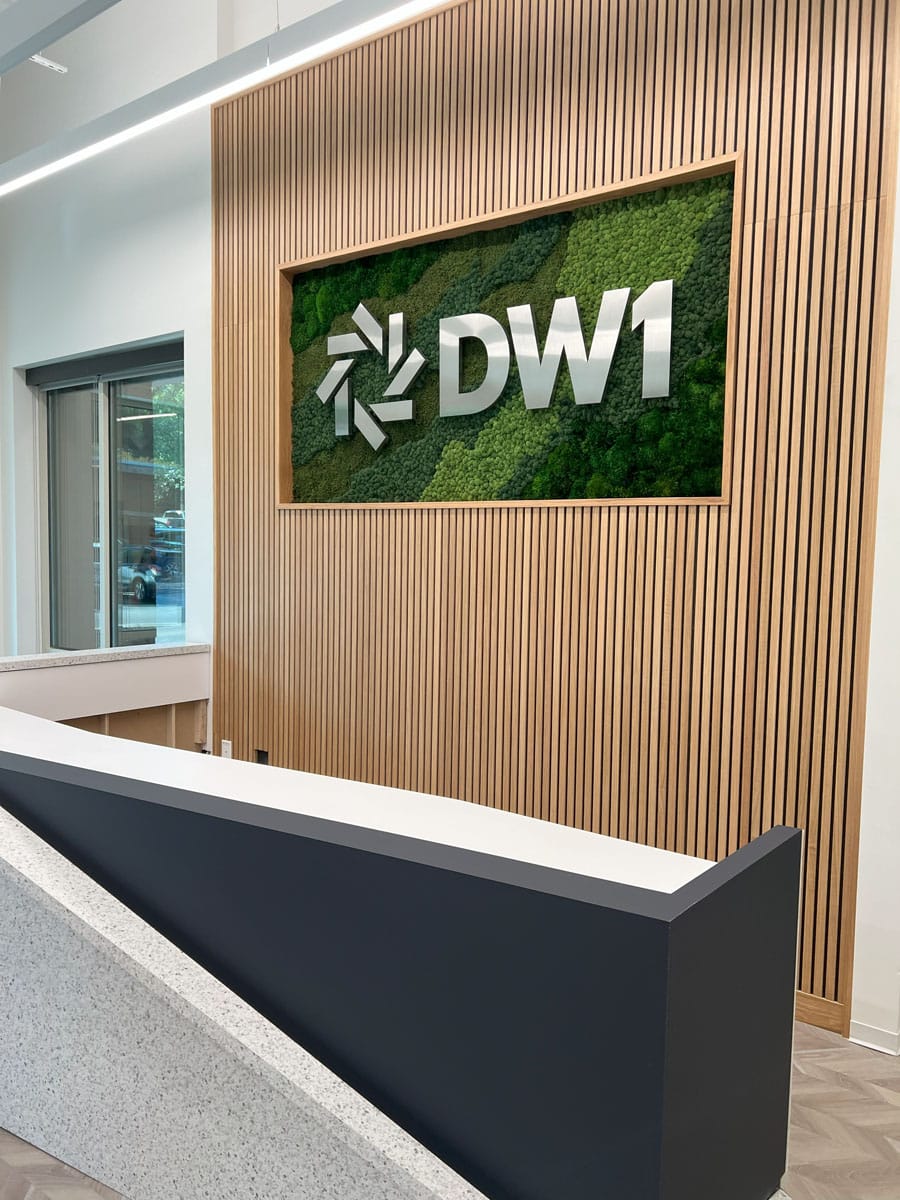 Board members Margie Asef, Larry Benator and Patty Thumann were also present.
Since its start in 1999, Discount Waste, Inc., now transitioning to DW1, has been a provider of waste removal and job site solutions.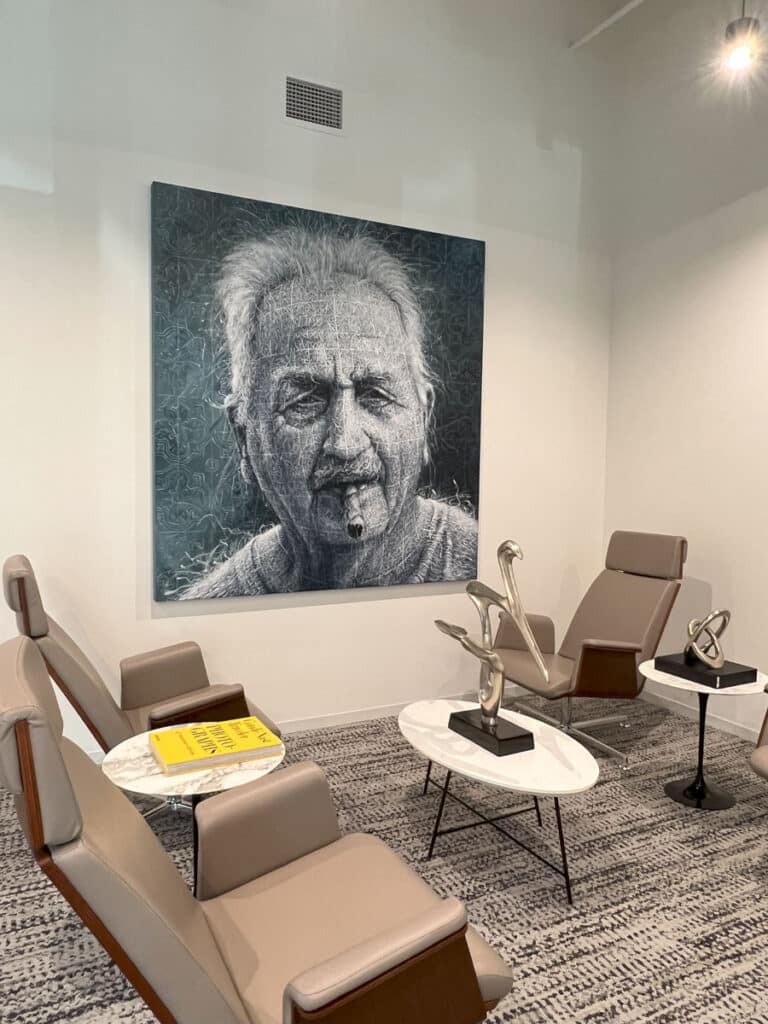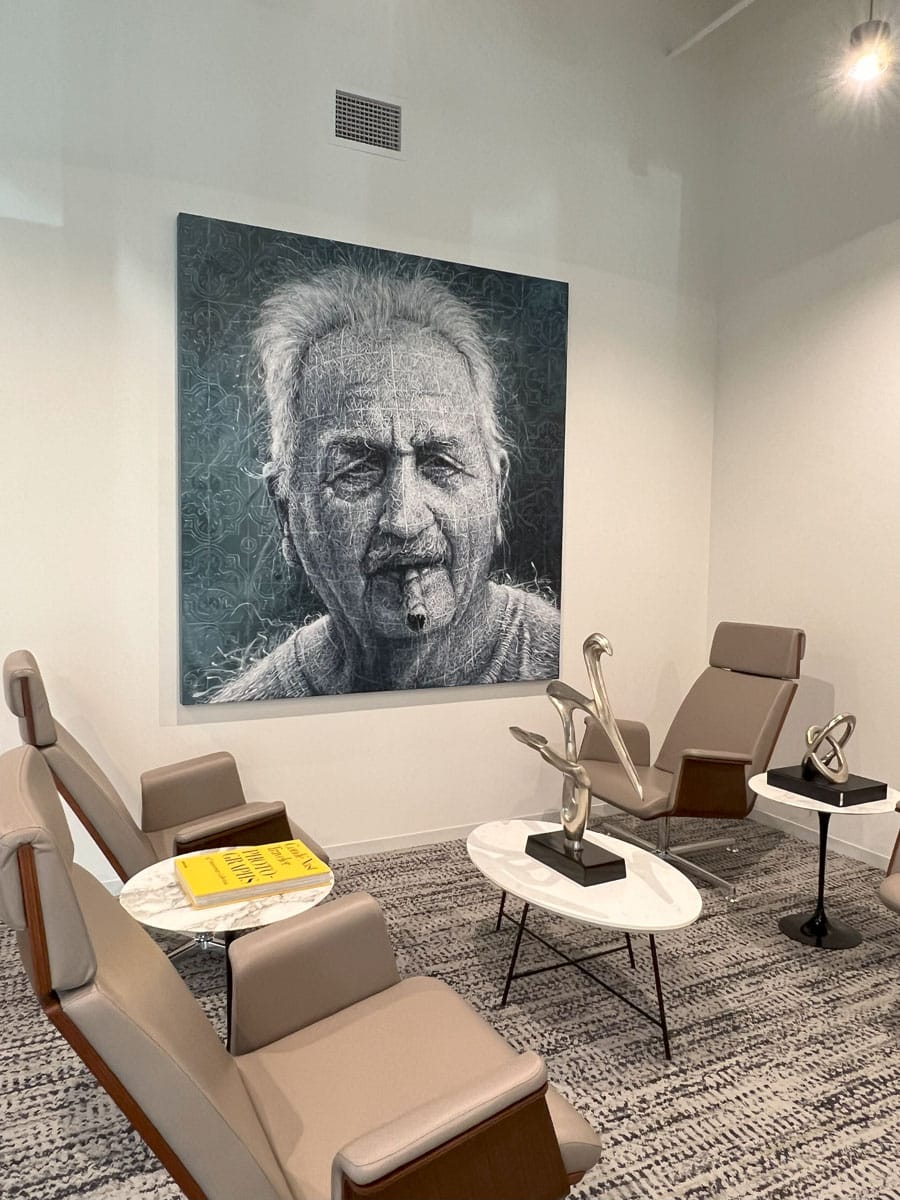 Serving a wide range of clients, from general contractors and retailers to commercial establishments, the company has always emphasized strong client relationships and service.
Outside of the business realm, CEO Ed Foye's commitment to societal change is evident with All Children, Inc. This initiative focuses on delivering essential resources, such as nutrition, education and shelter, to children with disabilities in developing countries.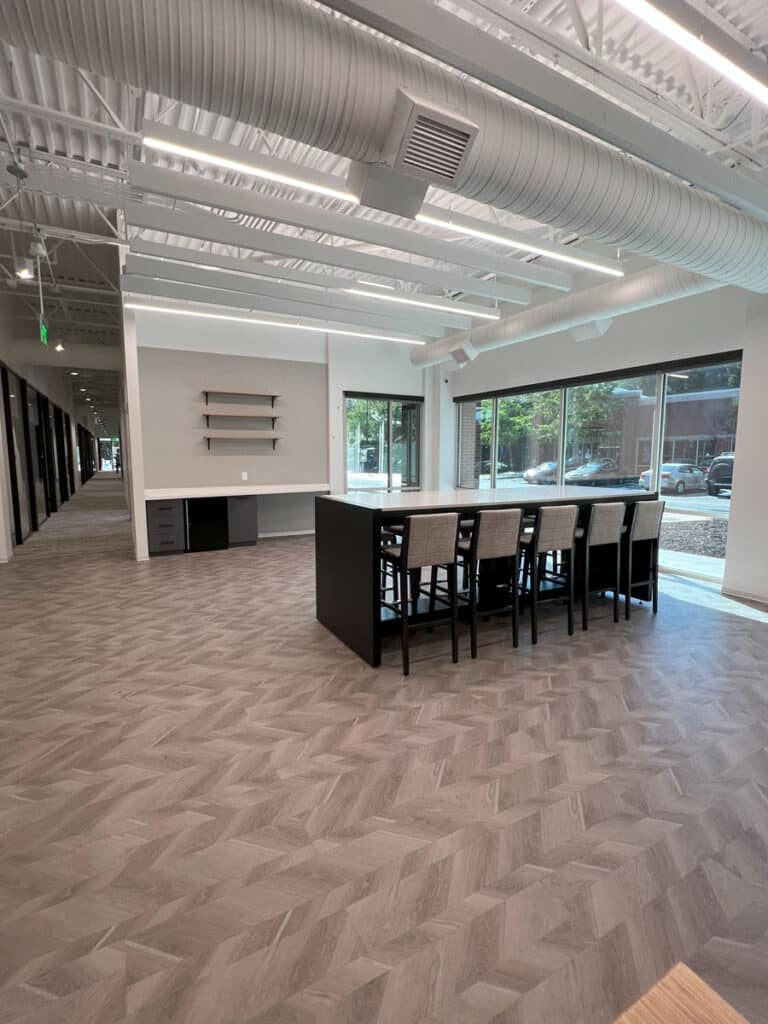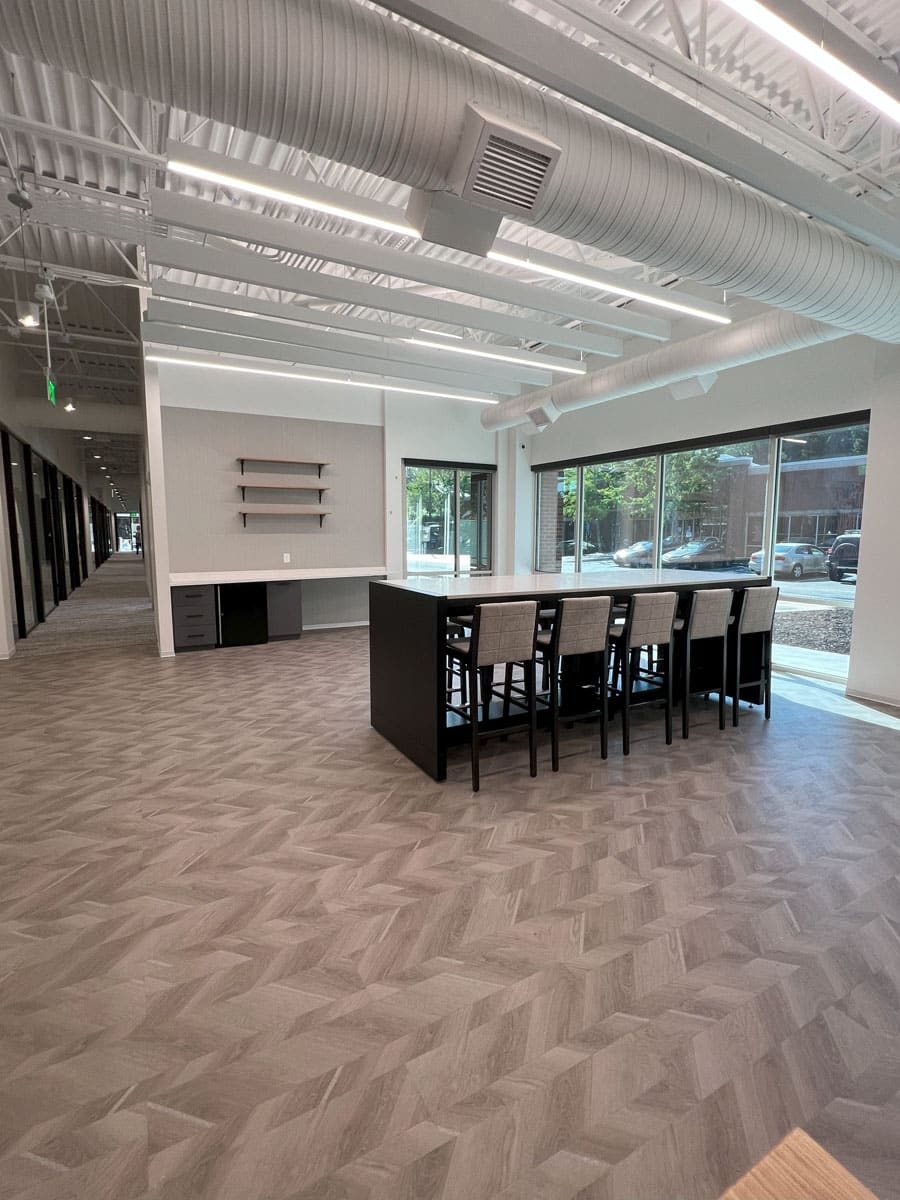 To know more about this effort, visit AllChildren.org.
A representative from DW1 shared, "We were thrilled to welcome our employees and their families to the new location on September 28. To learn more about our company's next chapter, please visit DW1.com."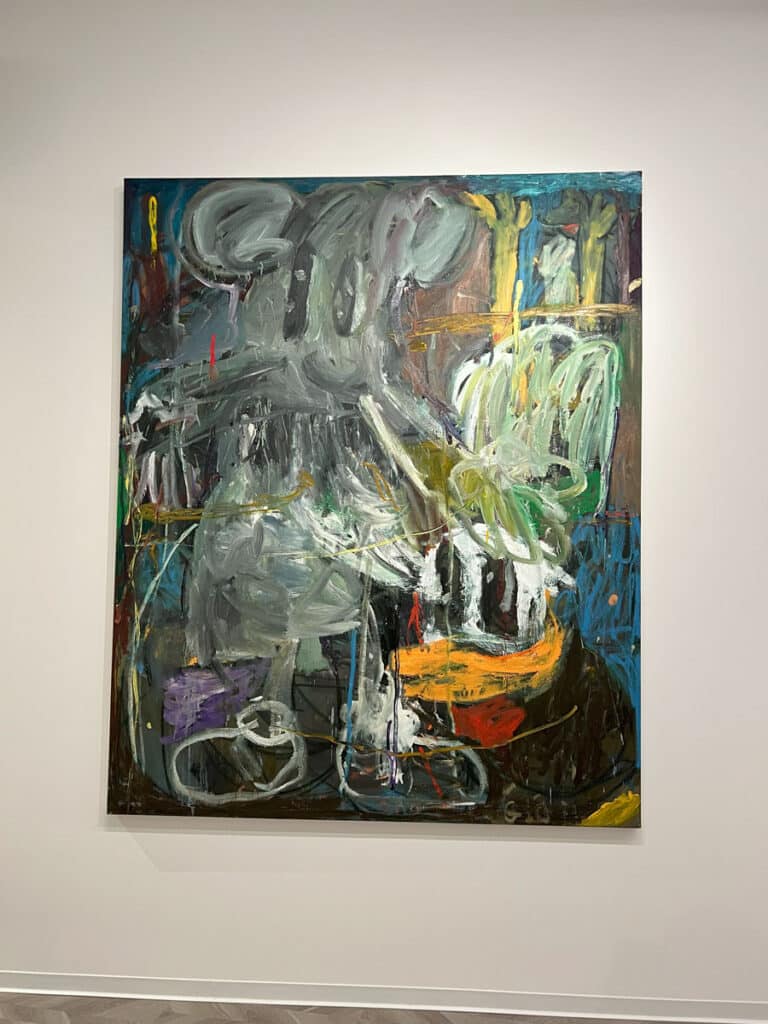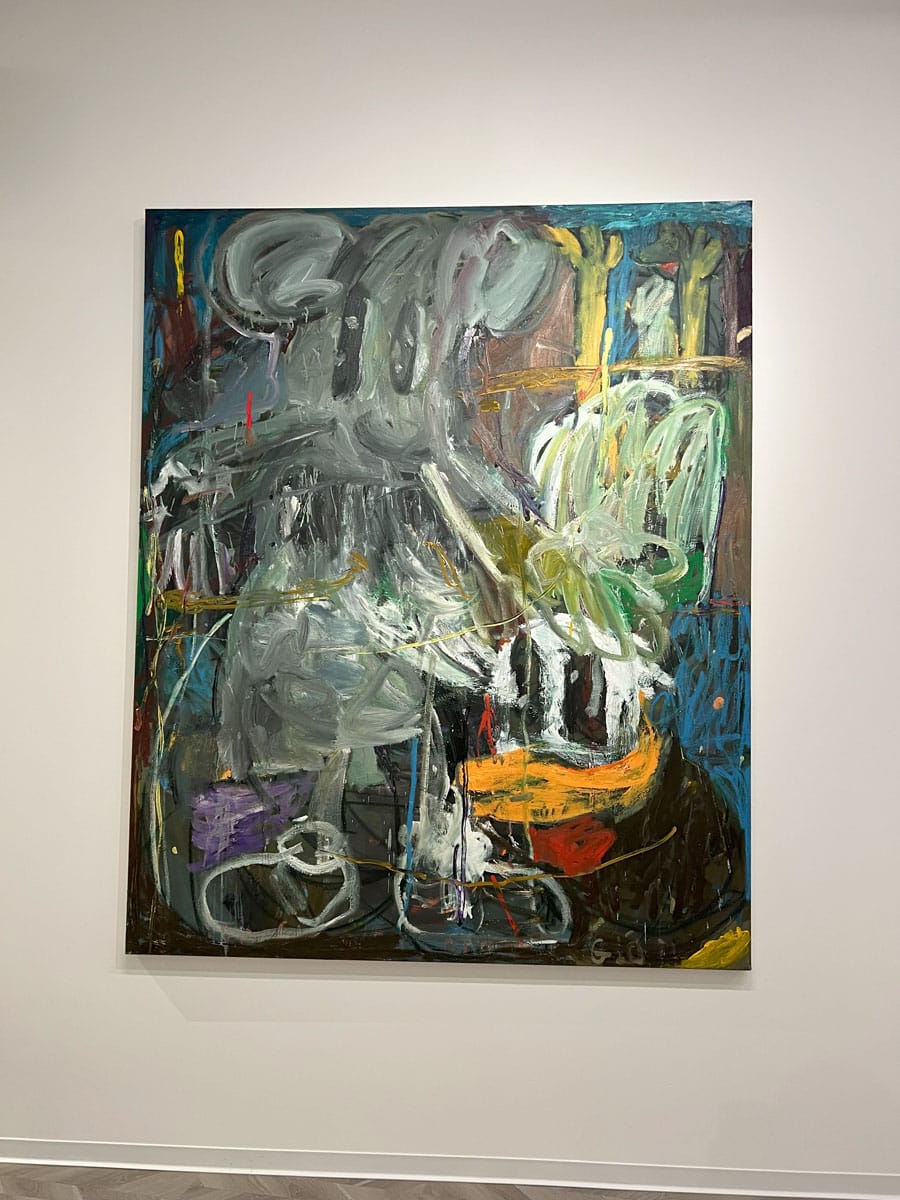 New Retail Concepts Join Merchandise Collection at The Forum Peachtree Corners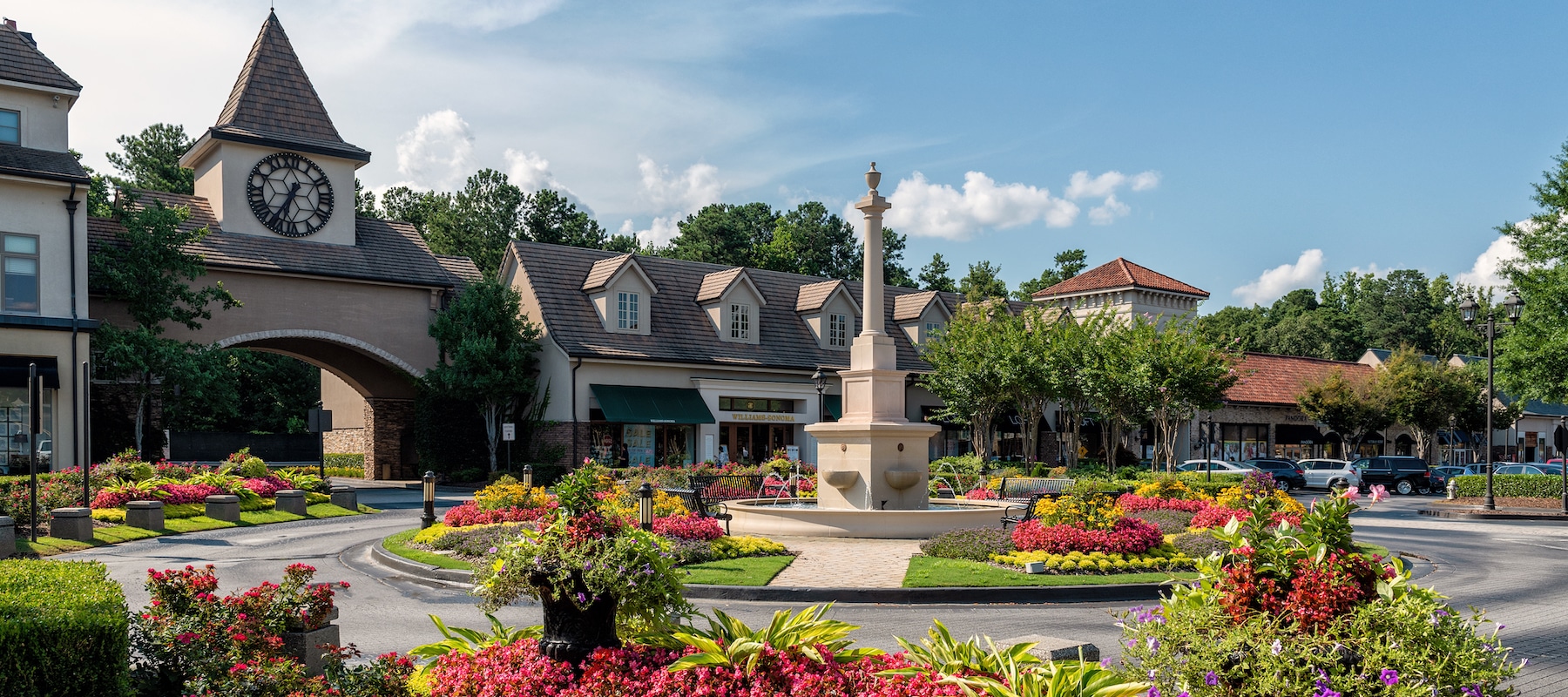 As North American Properties (NAP) and Nuveen Real Estate (Nuveen) transform The Forum Peachtree Corners into a mixed-use development, several new businesses are joining the merchandise mix. 
National retailers that signed long-term leases include Lovesac, Petfolk and Stretchlab. Temporary license agreements were reached with Auburn Candle Company, The Baby Nook and Girl Tribe Co.
Meet the retailers
Lovesac – This company designs, manufactures and sells unique furniture that's guaranteed for life. It offers modular couches called Sactionals, foam beanbag chairs called Sacs and associated home décor accessories, including home audio systems.
Upon opening next to Chico's in spring 2024, Lovesac at The Forum will be the ninth location in Georgia and fourth in NAP's portfolio.
Petfolk – Founded by vets with decades of experience in clinical practice, Petfolk is an animal hospital and pet care center built with pets and their owners in mind.
Veterinary services include exams, vaccinations, urgent care, nutrition, diagnostic testing, digital radiology and more.
The Forum location opens this October by Chipotle, marking the brand's second brick-and-mortar in metro Atlanta.
Stretchlab – Recognized for its customized, assisted-stretch sessions, Stretchlab is a wellness concept specializing in one-on-one routines led by nationally accredited flexologists.
Using a proprioceptive neuromuscular facilitation (PNF) approach, paired with dynamic and static stretching, the team is able to identify tightness and imbalances in the body. They then build a custom routine for each client to develop a wider range of motion and flexibility.
Stretchlab opens next to Club Pilates at The Forum this winter.
Auburn Candle Company – Established in 2020 and based out of Auburn, Alabama, Auburn Candle Company hand-crafts signature candles and fragrances, free from additives and dyes.
In addition to shopping for pre-poured candles as well as other bath, body and home goods, candle lovers can develop their own creations at the in-store pour bar.
Its year-long pop-up at The Forum, opening in October, will be the company's first venture in Georgia.
The Baby Nook – A haven for anyone seeking baby essentials and gifts, The Baby Nook will feature a select collection of baby items that combine functionality, safety and aesthetic appeal.
The year-long pop-up will open in October next to Soft Surroundings.
Girl Tribe Co. – NAP is expanding its existing relationship with Charlotte-based Girl Tribe Co. to bring a temporary store to The Forum from October 6 through December 31.
Created by childhood best friends and co-founders Sarah Baucom and Carrie Barker, the brand offers a collection of clothing, graphic tees, accessories and lifestyle products.
A combination of proprietary products and items made by local female entrepreneurs will be available for purchase in Suite 505, next to HomeGoods. Girl Tribe Co. also plans to host a series of events, workshops and networking sessions during its stay at The Forum.
The Forum's merchandise mix continues to grow
These forthcoming brands join KeenaBela, Gifts We All Want and Go! Calendars, Toys, and Games as the latest additions to The Forum's tenant collection.
KeenaBela, an Atlanta-based, eco-friendly sleep, lounge and resort-wear brand, officially opened its year-long pop-up at The Forum last month.
Additionally, specialty boutiques Gifts We All Want and Go! Calendars, Toys, and Games, have once again returned for the holiday season.
"We have seen a tremendous amount of interest from small, local business owners looking to grow their brands in a low-risk, incubator-style environment," said Emily Narchus, director of ancillary revenue at NAP.
"As our leasing and development teams continue moving forward on The Forum's renaissance, we are excited to play a part in upgrading the center's retail makeup."
NAP is nearing completion on the north end plaza and anticipates an early fall delivery of the 1,700-square-foot greenspace. This is the first, and smaller, of two community-driven spaces being adding to the property as part of its overall redevelopment.
Along with the ongoing retail improvements, renovations to the office lobby in building 5185, anchored by Trader Joe's, are now complete.
The Forum has partnered with the Peachtree Corners Photography Club to display and sell winning pieces from its first juried exhibition in the revamped entrance.
To stay up to date on the latest property news and happenings, follow The Forum on Facebook, Twitter and Instagram or visit theforumpeachtree.com.