Faces of Peachtree Corners 2021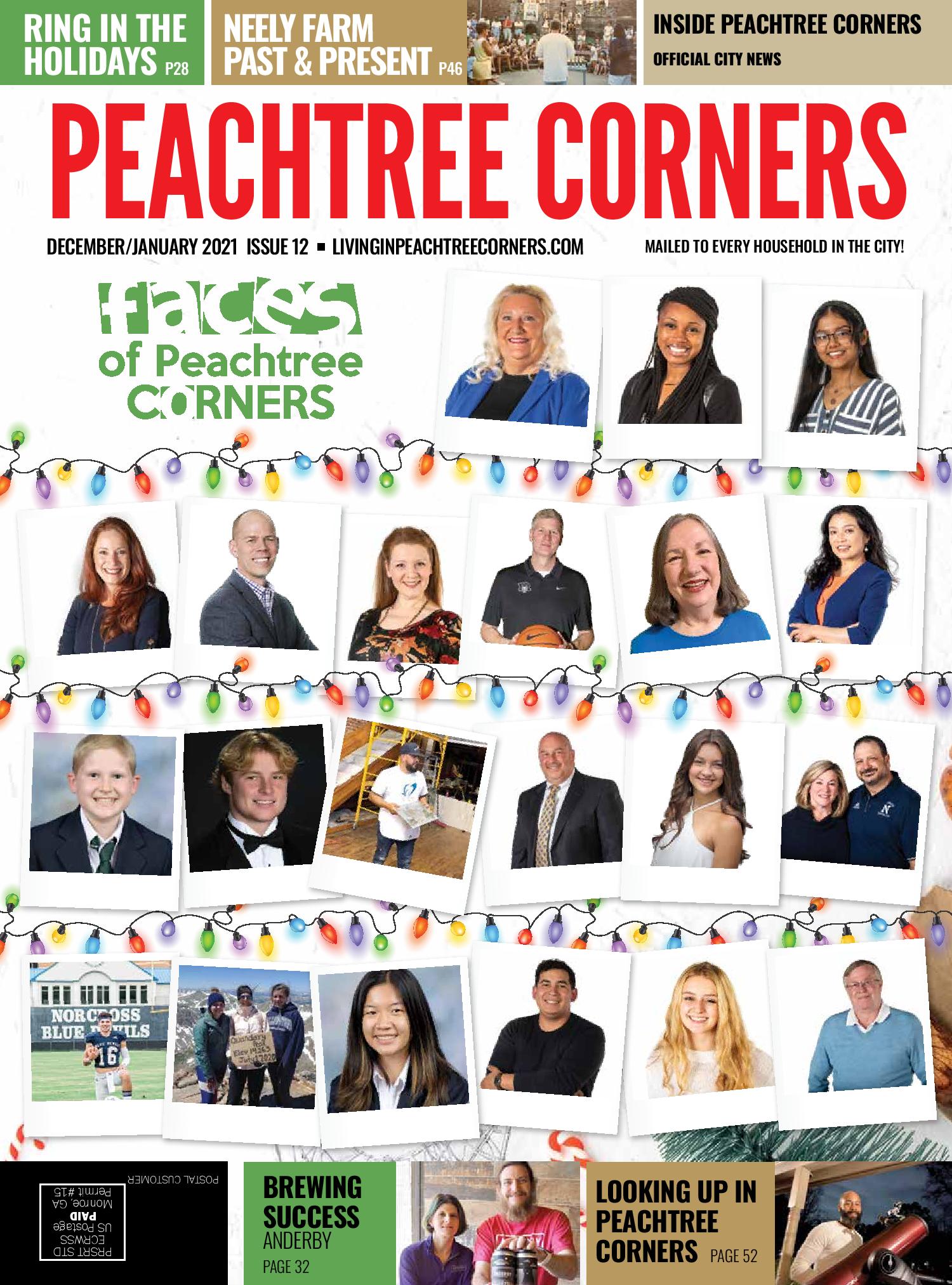 This year has presented unprecedented challenges, but it has also given citizens of Peachtree Corners time to reflect on past successes, moments of joy and the things that make this city great. The city has many wonderful features to offer, chiefly technological advancement, business development and scholastic excellence. Yet Peachtree Corners' most valuable resource continues to be the people that live, work and thrive within its borders.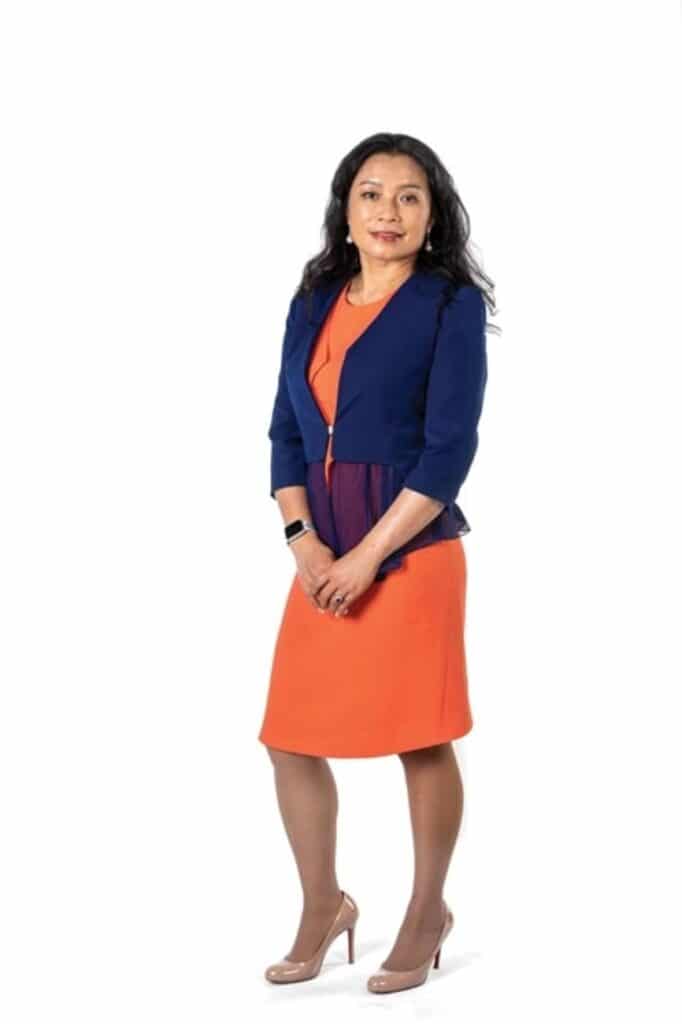 Jun Lin
Jun Lin calls Peachtree Corners home, along with her husband Mark Lerner and her daughter Ellen. Both her personal and professional activities have proven diverse and compelling. Highlights include working as a teacher, a newspaper reporter and even hosting for the Chinese Basketball Association (essentially China's NBA).
The team she worked with, Bayi Rocket, even won the championship! Wang ZhiZhi was a member of that 1997-1996 team, and he went on to become the first Chinese basketball player to play in the NBA.

Lin graduated from the Regional Leadership Institute in 2016 and attends the LINK trip every year; it's organized by the Atlanta Regional Commission and is designed to connect leaders from different metropolitan areas to encourage cooperation and progress.
In her free time, Lin devotes herself to many varied interests. She is a member of the Chinese Entrepreneur Club, as well as serving as vice president of the Linfield Homeowner's Association.
"I like to work and make friends, reading, playing badminton twice a week for doubles, pingpang and singing karaoke. I found myself so enjoying gardening and cooking when the pandemic time hit," Lin said.
When her daughter was a student at Northview Highschool, Lin was a dutiful supporter of its PTA as a vice president. She also assumed the VP role in the North Fulton Council PTA.
Though Lin is certainly well-traveled, she plans to continue to call this town home for a long, long time. "We won't move out because we don't want to leave our neighbors," she said. "They are caring, helping each other. And my husband loves to live in this beautiful city."
Bailey Lesko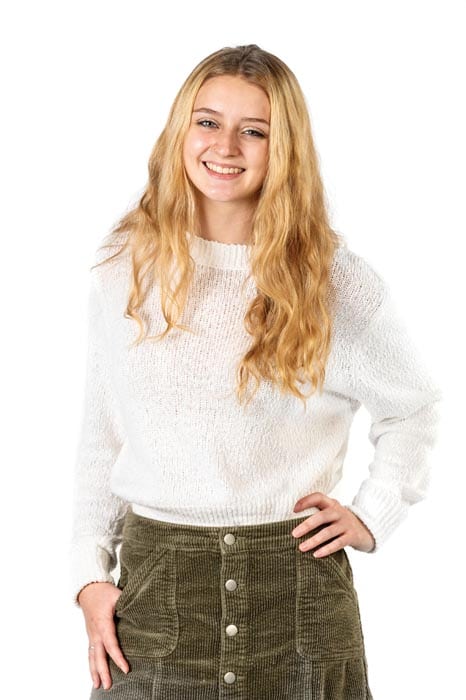 Bailey Lesko is a senior at Norcross High School who looks forward to the possibilities of college but is making the most of the remainder of her high school experience.
Her extracurricular resume is vast, spanning from Lesko's tenure as Spanish Honor Society Vice President last year and as current President, to leading the charge as the NHS Varsity swim team captain this year. She also was a Governor's Honors Program Finalist as a Drum Major for the last two school years, not to mention an All State Bassoonist in 2017, 2019 and 2020.
Her participation in the Norcross High School Band appears to be a particularly bright spot in her four years at the school. "The Norcross High School Marching Band has given me the opportunity to lead my peers, play great music and hopefully inspire younger musicians to continue playing into high school and beyond," Lesko said. "The program is a positive staple of Peachtree Corners, as we love to perform and bring joy to the community."
Her plans after graduation are ambitious and diverse, as she debates majoring in music education or biochemistry as a pre-med route to becoming a doctor, with a Spanish minor to boot. "I've been in band for seven years and involved in music for 12, and I would love to give back to students what my teachers have given me," she added. "Biochemistry serves as a great basis for medical school, and the way life can be sustained on a molecular level fascinates me. My dad was also a biochemistry major and he raves about it, so it's always been an influence in my life.
"I want to study Spanish because no matter where I go in my life, being bilingual will serve me well, and I love the language. And finally, I want to be a pediatric doctor with any focus because I love kids and want the opportunity to give them good and helpful experiences with doctor's visits, like I had growing up."
A.J. Boyd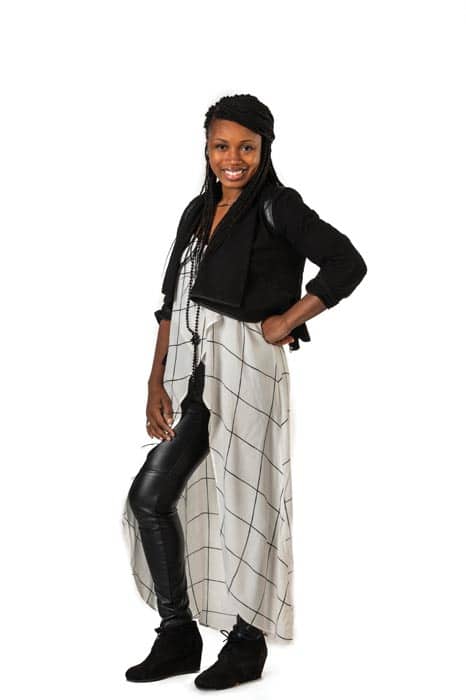 A.J. Boyd holds the title of Director of Business Development at Lakeview Behavioral Health. Her role is focused on marketing the business in a positive light and educating people on the importance of proper mental health practices. She has a genuine passion for helping people during these difficult times.
"I have truly enjoyed the opportunity to connect the community and different referral sources to the mental health resources that they need," Boyd said. "I hope to continue to be a part of bringing awareness to removing the stigma of mental health, so that more people see it's okay to ask for help and that ultimately lives are saved!"
Boyd lives in Peachtree Corners with her husband and her son Ezekiel. "My favorite thing is how community oriented and supportive the people of Peachtree Corners are," she said. "I love how much there is to do in this area and all the events hosted by Peachtree Corners. This is such a great community to raise a family in!"
Boyd has a strong Christian faith, which helps her to maintain a cheery disposition. "My keys to success are: number one, to lean on The Lord daily and allow Him to lead me in this life," she explained. "Once I have started my day out in prayer, then I move to my calendar and write out my daily to-do list from work items to personal chores."
Debbie Mason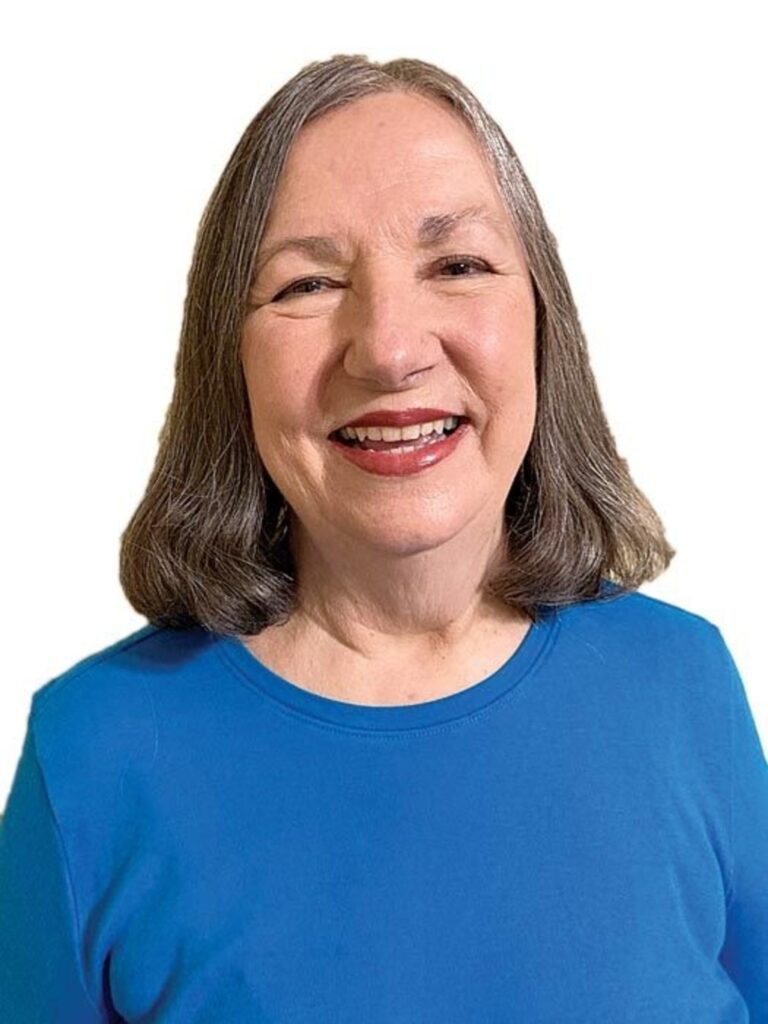 As the right-hand woman of her husband Mayor Mike Mason, "The First Lady of Peachtree Corners" Debbie Mason has an unparalleled perspective on the inner workings of our fair city.
"I have always been active in my neighborhood and community, and now I found it necessary to find my new place. My goal for Peachtree Corners as a new City was to make it a place for its citizens to make memories right here in their own City of Peachtree Corners," Mason said.
Her life has been full of proud points of note, many of a personal nature. "My proudest moment was becoming Mike Mason's wife 47 years ago, followed by the births of my two boys Matt and Nick, and most certainly, becoming grandmother to Clara," she said. "[Our sons] have grown into fine young men of whom I am proud."
Mason's professional and altruistic achievements are certainly worth mentioning as well. "I am very proud to have been part of the team that created the City of Peachtree Corners, one of the Founders of Peachtree Corners Festival, on the Board of Directors of United Peachtree Corners Civic Association which does great work in our City and I am proud to have been named to the Norcross High School Foundation Hall of Fame for my various activities," Mason explained.
On a lighter note, there is a more relaxed side to Mason that some may not have seen.
"I am from Indiana, I love Yorkies, I love to cook for those I love, and I absolutely live for gardening in the Spring by planting flowers in every corner of my backyard," she said.
Stephanie and Tye Hanna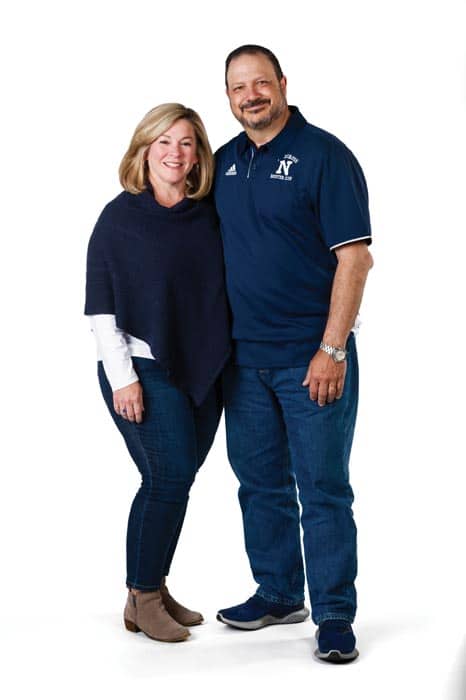 Tye and Stephanie have lived in the Norcross/Peachtree Corners area for 24 years and are proud parents to a daughter and son who graduated from Norcross High School. Both have contributed much of their time and financial support to many NHS programs. The couple is among the honorees of the NHS Foundation for Excellence Hall of Fame.
Over the past decade, Tye has served as President of the Soccer and Baseball Booster clubs and continues to serve on the Foundation Board. Stephanie spent three years on the PTSA Executive Board. They both continue to serve as officers of the Football Booster Club and contribute much of their time each week to the NHS Football program. They have also supported the Band, Cross-Country, Tennis, Lacrosse, Softball and Volleyball programs at NHS and were instrumental in procuring new scoreboards for the Football and Baseball programs.
"What we are most proud of at NHS is helping to establish and support the After-School Matters Program which provides after-school learning opportunities for at-risk students. To date, the program has assisted over 400 students to improve grades and graduation rate, with a long-term goal to prepare students for a career, military service or post-secondary education," Stephanie said.
Tye and Stephanie also give their time and financial support to other causes in the Norcross/Peachtree Corners community, including the Norcross Cooperative Ministry, where Tye has recently become a member of the Board of Directors.
The couple has also had a fair amount of professional success, as well. "We both started as CPAs, which gave us the financial and operational background to start and grow our own businesses," Stephanie explained. "As an entrepreneur, Tye has enjoyed the success of running his own businesses, which not only provided for our family, but also for the hundreds of employees that those companies had along the way."
Portions of this profile were adapted from norcrosshighfoundation.org/honoree/stephanie-and-tye-hanna/.
Dave Huffman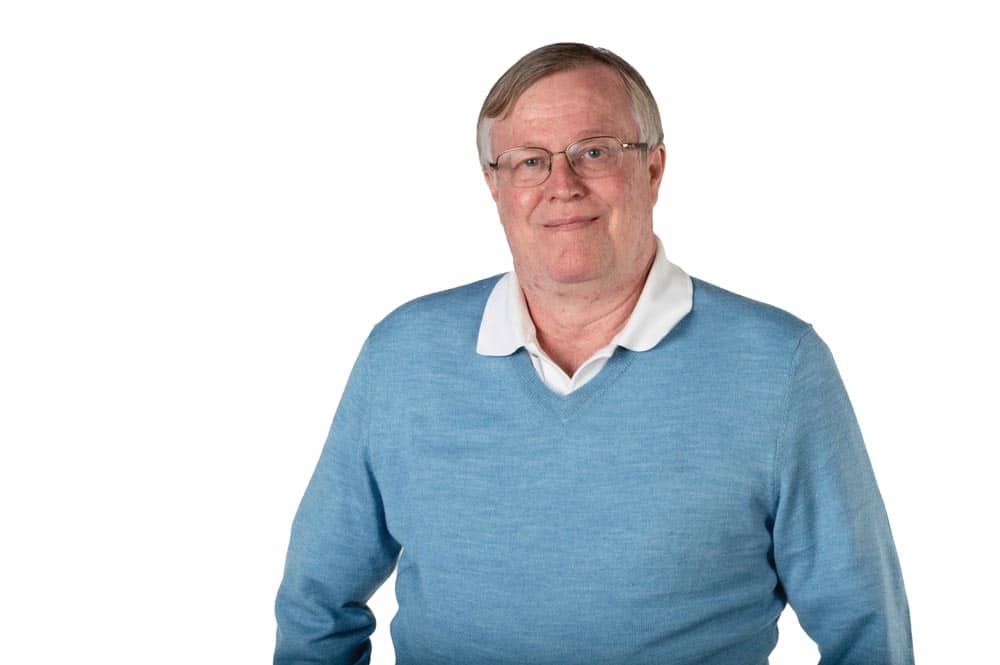 Dave Huffman retired in 2010 after a 30-year career as an electrical engineer with local defense electronics company L-3 Technologies Display Systems, specializing in aircraft displays. He had overseen research and development from the ground up. As groundbreaking and captivating as his professional endeavors were, his current interests and philanthropic efforts are equally so.
Working with his church, Pleasant Hill Presbyterian, and the World Relief Agency, Huffman has assisted in welcoming over 30 refugees from Myanmar as they resettled in Gwinnett County.
"They have all now bought houses, have good jobs and the kids are doing well (mostly) in school. We even have a couple of "our" kids now in college on their way to professional careers. These folks are living out the American Dream and it is inspiring to know them," Huffman said.
He has served as the president of the Peachtree Corners Festival committee, responsible for putting on community events like the summer festival and annual holiday parade. Huffman has also supported the community by being an involved parent at Norcross High School (NHS) while his son attended and beyond. His favorite experiences with the school include volunteering behind the scenes for the marching band.
In recognition of his dedication, Huffman is one of this year's honorees in the NHS
Foundation for Excellence Hall of Fame. For more information, visit norcrosshighfoundation.org/honoree/dave-huffman/.
Lex Stolle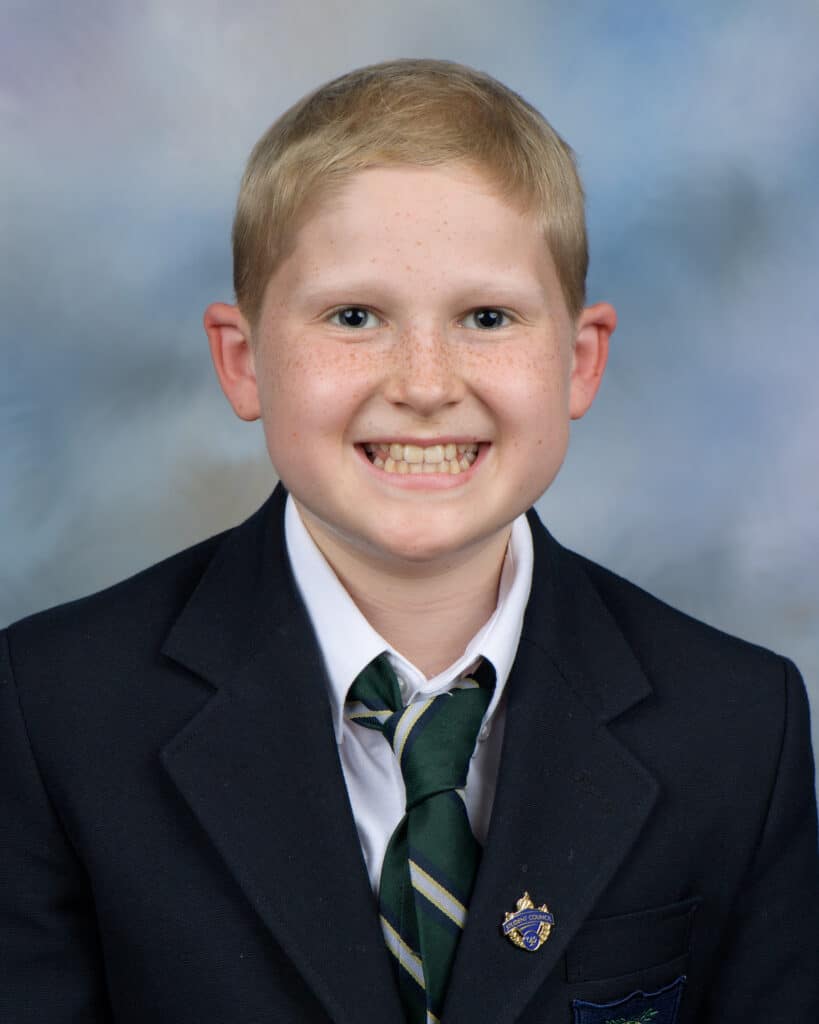 Lex Stolle is like many 6th grade boys at Wesleyan School, with a hunger to learn and a lively view on life. But his recent leukemia diagnosis and treatment has given him a maturity rare for his age — yet his outlook remains sunny and positive, in large part due to the support of his teachers and fellow students.
"I love my school! I have had so much love and support from my teachers, principal, counselors and all the students," Stolle said. "Last year, several of the teachers let me shave their heads after I lost my hair with chemotherapy. I even got to shave my headmaster's head! I was super nervous about that because I didn't want to cut him! I was really humbled that these men that I look up to would let me do that in front of the entire middle school. I also like how everyone is always praying and thinking of others."
Stolle's school pride is evident in all the activities he participates in. He made his long-awaited debut with the middle school's theater company at the end of October. To pay it forward, he works with the Rally Foundation to raise money and awareness for childhood cancer. And as a student council representative for his grade, he has helped organize food and hygiene drives for local charities throughout our community.
Khadijah Akbar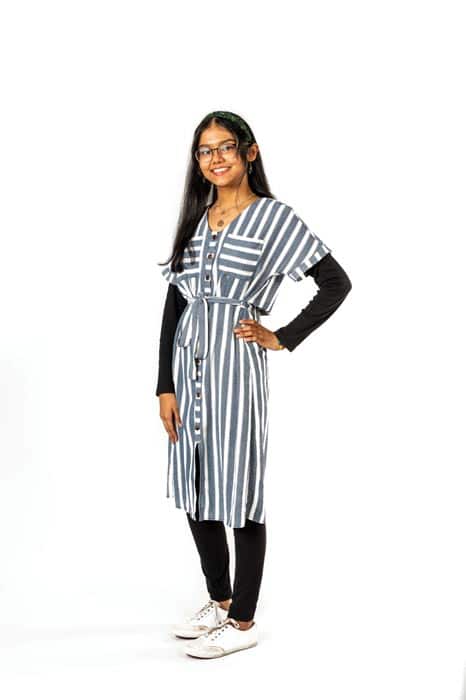 Khadijah Akbar is a senior at Norcross High Schoolwith ambitions to attend law school and become an intellectual property lawyer. "I want to be an intellectual property lawyer to protect the ideas of the individual," she explained. "After undergrad, I want to go to law school and study intellectual property law. I am very interested in law and computer science, and patent law incorporates both."
This intelligent young woman already has some educational experience in front of the bench as a veteran in the Mock Trial program. Akbar has competed as an attorney for four years, and as a lead attorney for two of those years. She has coached and assisted underclassmen in the "courtroom," and this past year, NHS advanced to the state competition for the first time.
Akbar has also been involved in High School Democrats of Gwinnett as a Norcross Representative. She taught students how to register to vote, collected and reported a political census of her school and campaigned for State House District 52-elect Shea Roberts.
Akbar's strong passion for justice presents itself in diligent service to the Peachtree Corners community. As a volunteer at the Peachtree Corners Library, she has assisted in shelving books, signing up library patrons for the summer reading program and answering questions about it, reading to children and organizing summer events.
"The Peachtree Corners Library has so many opportunities to help and be a part of your community; I think it is a part of the foundation that makes this city so great," Akbar said. "I hope I can be a part of a system that supports its community in the same way when I am older."
Other interests of Akbar's include the art of henna, the Science Honor Society and learning languages — both linguistic and programming.
Helen West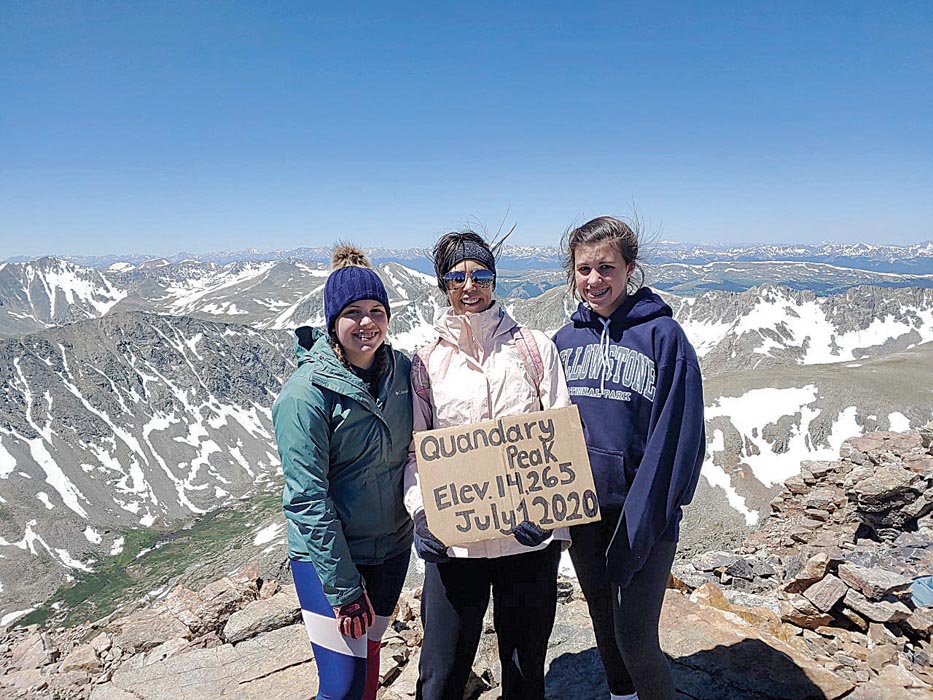 Helen West is a Middle School Writing Teacher, as well as Coach of Cross Country and Girls Soccer at Cornerstone Christian Academy. She takes great pride in her work there.
"With targeted instruction and personal feedback, the writing program at Cornerstone equips all students with the opportunity to improve and hone their skills," she said. "Cornerstone positively impacts the community through service projects and providing a high-quality education alternative for local families."
West also takes great joy in the everyday pleasures of her community, from hiking the Simpsonwood Trail to kayaking on the Chattahoochee and, most importantly, the people around her. Her keys to success are simple but profound — trust in God, quality friendships, habits that keep her on track and creating a supportive family environment.
That being said, not everything has to be quite so serious. Like most teachers, West bolsters herself with a healthy dose of coffee, and she also enjoys the occasional shopping trip around Town Center and other local shopping hot spots. When it comes time to make a meal or grab a bite, Trader Joe's and Taqueria del Mar are among her favorites.
And recently, she developed a new talent of sorts. "I started cutting my husband's hair during COVID, and it actually looks good!" West said.
Mason Kaplan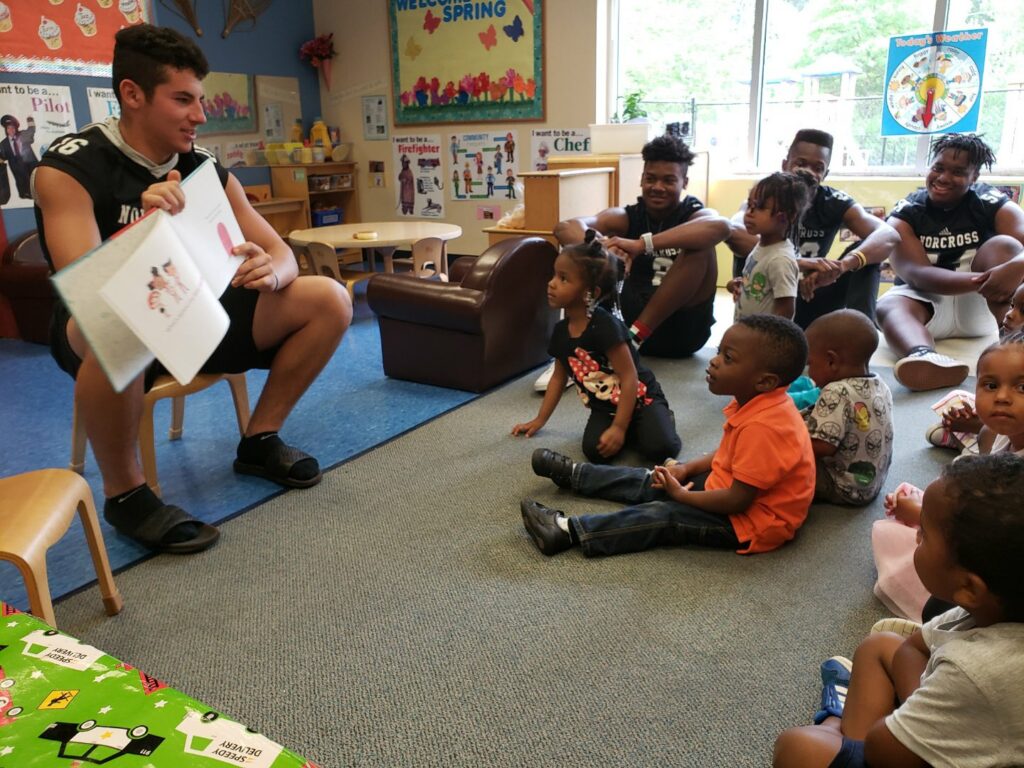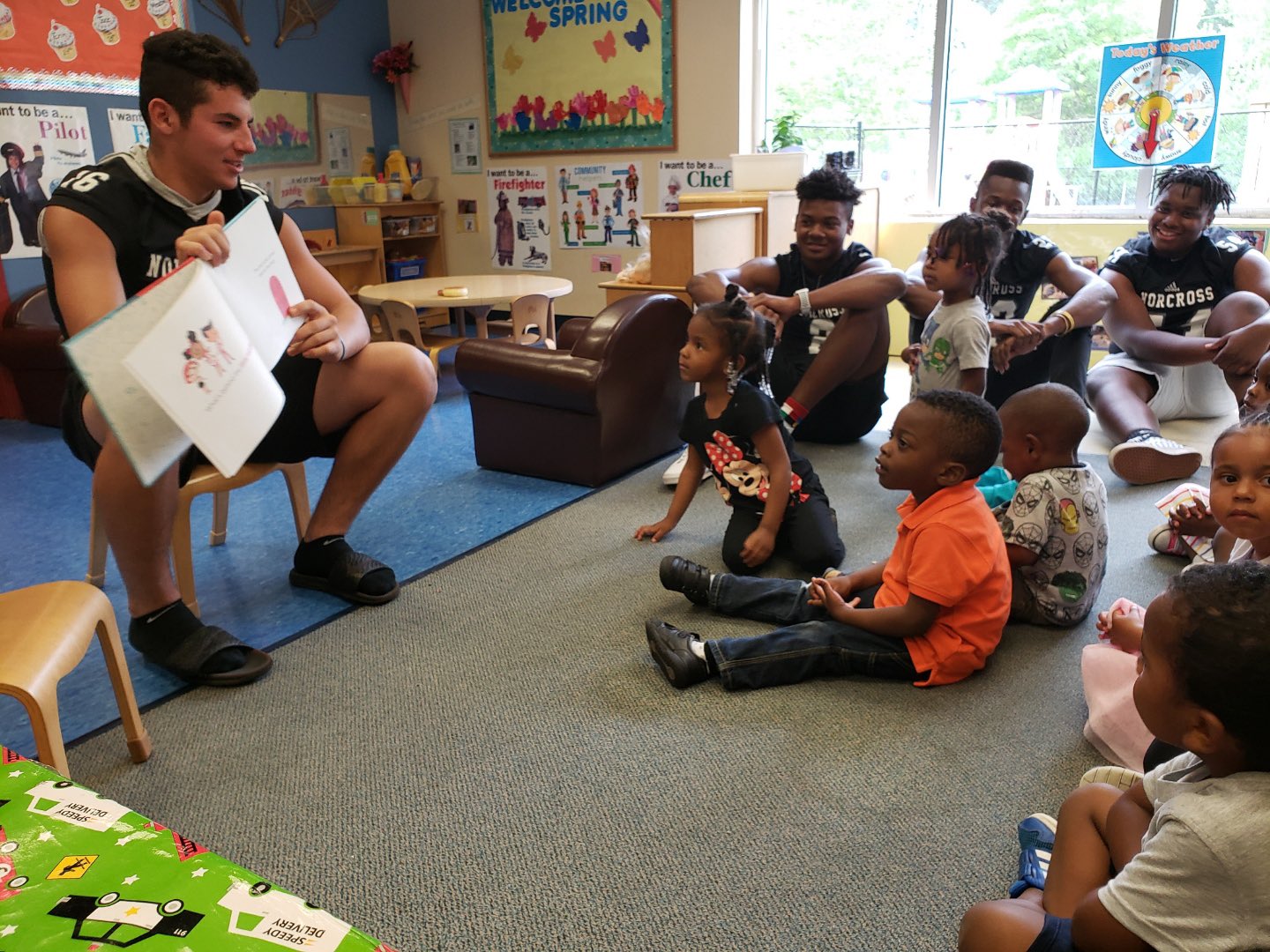 Mason Kaplan attends Norcross High School, where he is a senior and the quarterback for the football team. And he is a member of the National Honor Society, with an impressive 4.26 GPA.
Kaplan was recently featured on WSB Channel 2 News as their Scholar Athlete of the Week. The enterprising young man also earned the Captain Award, voted on by Norcross football teammates.
Additionally, he was selected by NHS to attend the IDEALS Leadership School program. This prestigious leadership program is run by a Peachtree Corners non-profit "designed to focus on high school student athletes who have shown the desire to better equip themselves to be positive leaders and who want to make a difference in their schools, their teams and in the lives of those they influence," according to IdealsLeadership.org.
Kaplan recognizes that he is in a position to be a positive role model for the kids growing up behind him, and he takes that responsibility seriously. "As representatives of the school and members of the community, my teammates and I love to help out the community whether it be by reading books to younger kids or helping the youth league sports teams with their practices and motivating them to be a positive members of and role models in the community as they get older," he said.
"Other kids from Norcross and I are given the opportunity through the [IDEALS Leadership] program to learn how to be better leaders and positive athletes in our community and can use those skills to help make Peachtree Corners as great as it can be."
Aidan Bailey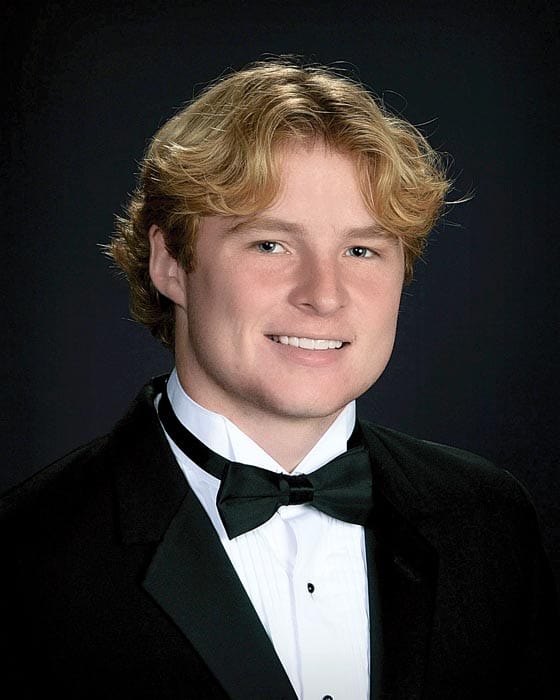 Aidan Bailey is a senior at Greater Atlanta Christian and lifelong Peachtree Corners resident who has made his mark through his dedication to lacrosse, football and public service. He has played lacrosse for 13 years and competed in the state championship. Bailey has also played in the state semifinals in AAA football and played on the winning region championship team every year he has played.
Other shining moments for Bailey include his induction into Beta Club, going to the Face-Off Academy national showcase and his selection as a Gwinnett Daily Post Fan's Player of the Week Nominee.
Despite his success, Bailey works to stay humble. "I have had a number experiences in my life that have taught me to keep a level head, treat everyone with respect and be the hardest worker in the room," he said. "A large key to success is my ability to handle and adapt to whatever life throws at me."
Brandon Branham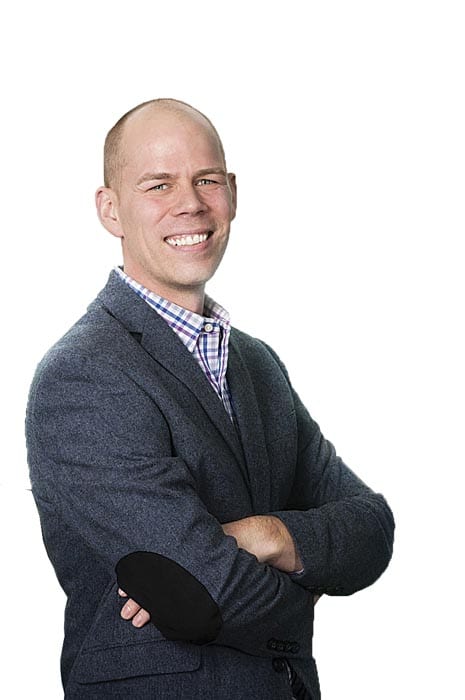 As the Assistant City Manager and Chief Technology Officer for the City of Peachtree Corners, Brandon Branham spearheads many key initiatives relating to economic development, technology deployment/development, community engagement and strategic planning.
He has proved instrumental in the launch of Curiosity Lab at Peachtree Corners, the world's first 5G-powered smart city and autonomous vehicle living laboratory.
"A lot of our residents may not know the full extent quite yet, but we're truly a model for the rest of the country on how government and the private sector best collaborate to advance the global smart city vision for the positive benefit of society," he said. "Some of the world's most prominent technology companies have their eyes on our city, as we are one of the first to have created a real-world smart city environment, complete with city-owned infrastructure, that is giving everyone a glimpse into how everyday life may look in the future."
Branham has made a cozy home here for his wife and two daughters, as he works to make sure that the city continues to be a great place to live and learn.
"Living in Peachtree Corners drives a lot of the decisions that I make, because it's not just a place or a job. It's my home, and I want what is best for my community," Branham shared. "I am truly honored to be able to serve this community and be a part of shaping the future of Peachtree Corners — while advancing efforts here that will have a positive impact on society, cities and business across the globe through the development of smart city technologies."
Brian Morgan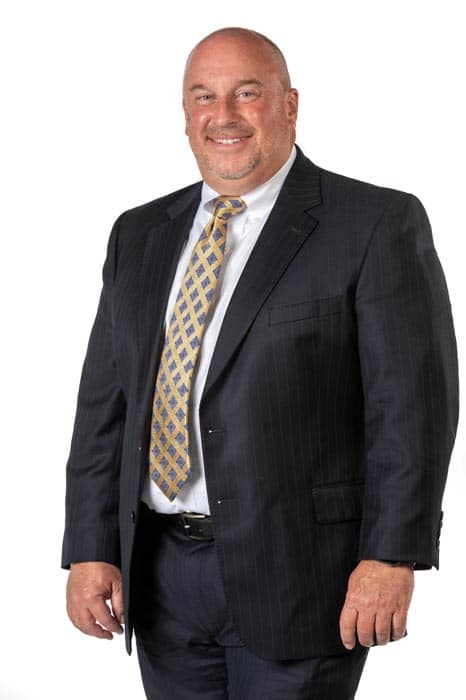 As a lifelong Peachtree Corners resident, Brian Morgan has roots deeply entrenched in this town.
"We love the location of Peachtree Corners. It's like its own little corner of the world for us. We have food, shopping, recreation, nature, services — all within walking distance or a short drive. The people are friendly, the area is kept well, it feels safe and it feels like it will always be our home," Morgan said.
"For many of my Microsoft years, when people would be moving to Georgia or metro Atlanta, I'd always tell them they needed to look in Peachtree Corners."
As Chief Operations Officer at Wesleyan School, he has been instrumental in overseeing its efforts to keep children safe through the pandemic.
"My wife and I have been a part of Wesleyan since the early 2000s. Both of our girls attended school and graduated from Wesleyan. We've always loved the school, what it stands for, the balance between a genuine Christian mission and high academic standards, the beauty of its campus and buildings, but most importantly, the genuine inner-beauty of the people that make up Wesleyan — teachers, staff, coaches, facilities workers, families and students," he explained.
Some fun facts about Morgan are that he has a passion for tennis, an interest in photography that has culminated in a side business and a long history of water skiing.
Lisa Proctor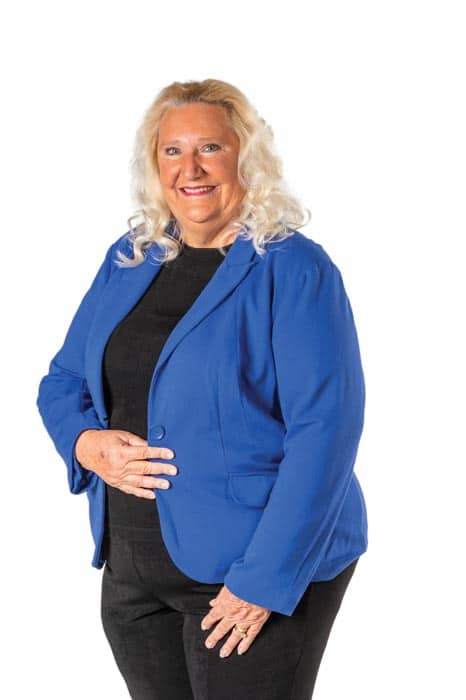 Lisa Proctor has made a point to contribute to her local Peachtree Corners community through her business experience, most notably through becoming one of the founding members — and current President — of the Peachtree Corners Business Association (PCBA).
The basic idea was to have a business counterpart to the United Peachtree Corners Civic Association, a platform for the residents and homeowners to have a voice in the community.
Similarly, PCBA provided a platform for businesses located in Peachtree Corners or that want to do business in Peachtree Corners to have an opportunity to network and share. "I am proud of the fact that the PCBA has donated over $88,000 to local non-profit charities and provided scholarships in our local community through the support of our members, sponsors and annual charity event," Proctor said.
Her professional achievements are remarkable. Proctor's experience as a CFO, Vice President of Operations and Director of National Recruiting for AXA Equitable prepared her for the opportunity to create her own firm, Sanford Rose Associates – Lake Lanier Islands. The firm is celebrating its 10-year anniversary this year.
Despite the demands of operating her own firm and working with the PBCA, this high-powered businesswoman understands the importance of taking time for family. "Personally, one of my proudest accomplishments is living an intentional life with my husband and best friend, James (Jay) Proctor," she said. "We have been married for 35+ years and enjoy taking this journey of life together."
Sarah Lim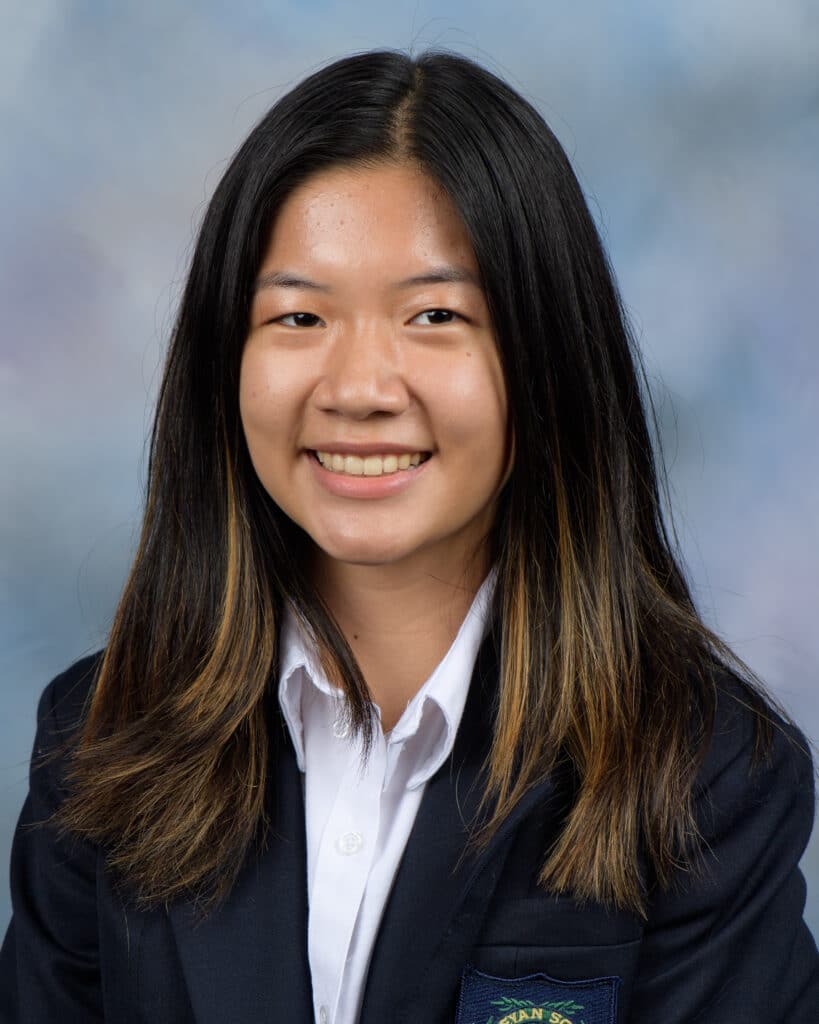 As an 11th grader at Wesleyan School and a Peachtree Corners resident, Sarah Lim brings a fresh perspective to the community.
"I am an Asian-American with Korean and Taiwanese heritage. My parents' stories of the discrimination and challenges they faced while growing up as second generation Asian-Americans inspire me to embrace the unique characteristics in each of us and make an impact in my community," Lim said.
She has grown up in this community and has a fond appreciation for all it has to offer. "Having lived in Peachtree Corners my entire life, I appreciate the resources and experiences this community has provided me, which includes the culture and sense of belonging," Lim explained. "I especially love the recently built Town Center, where I often meet friends, eat good food and witness our community joyfully gathering."
She has made a point to be active in her community and in her school by joining the Honor Council, the Chapel band, the golf team, Mock Trial and the high school theater program. She was part of the theater program's cast that placed second in the District One-Act competition.
Lim also participates in the school's No Place for Hate Initiative and Let's Do Better, a non-profit movement founded by an alumna and current junior at Wesleyan. These diversity initiatives focus on raising awareness of racial and social inequalities and fostering communities of unity, within and outside of Wesleyan.
Jennifer Jordan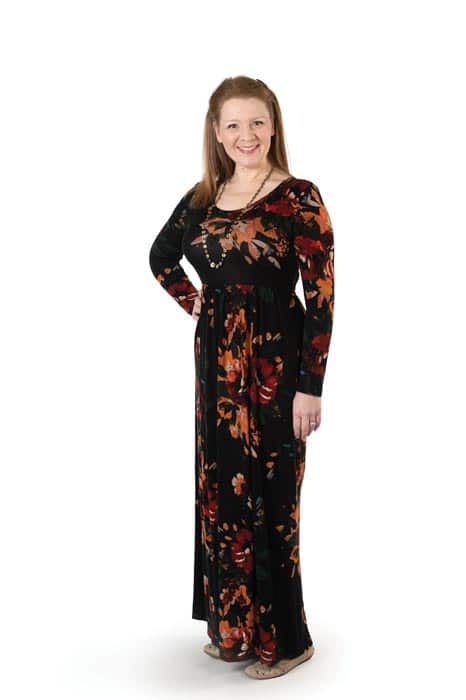 Jennifer Jordan has called Peachtree Corners home for 14 years. She has two sons with her husband Greg; the oldest, Will, is a junior at Norcross High School and the youngest, Charlie, is a 6th grader at Cornerstone Christian Academy (CCA).
Jordan considers herself blessed to be able to use her gifts and training in a variety of ways throughout this community. She currently serves as Director of Music and as Choral director at Christ Church Episcopal Norcross, as well as the director of the musical theatre program at CCA. Private voice lessons are another service she provides to CCA.
As if that wasn't enough, Jordan is also the Show Director and teacher for the Peachtree Corners branch of CYT Atlanta (Christian Youth Theatre).
Jordan spoke about the challenges of continuing with an active youth theatre program in the midst of the COVID-19 pandemic, but she confirmed that rehearsals and performances will continue to go on with appropriate safety precautions, such as face shields.
Jordan has an active private studio, teaching and coaching students in both the classical and musical theatre arenas, in addition her career as a freelance soprano. "The Peachtree Corners community is very supportive of the arts," she shared. "From schools to churches to the community at large, the arts are a huge part of the identity of our town. The vitality of the Peachtree Corners community provides a strong foundation for creative growth. I simply can't imagine a better place to do what I love."
Chris Ortiz Zamora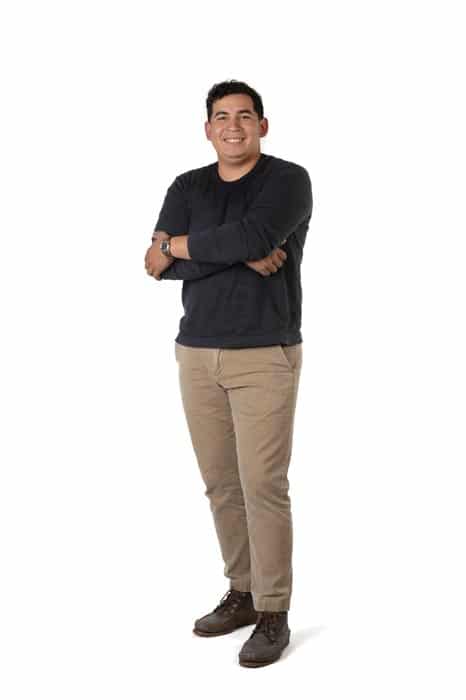 As part-owner of the family landscaping business, Zamora Landscaping, Chris Ortiz has made himself a valuable contributor to the Peachtree Corners community.
"I think my keys to success are mostly determination and discipline. Having your own company takes a lot of work but with the help of your customers, things become a lot easier and it makes you feel you've helped someone in the community," Ortiz said.
As a Norcross High School alum, he has grown up in the area appreciating all the opportunities he has had to learn, live and work.
"My dad started the business in early 2000s with not a lot, but with years and years of experience, it has grown to what it is today. He is very dedicated and definitely a hard worker," Ortiz said. "I owe it all to my dad. I started working with him during the summers and now I work full time with him, getting to know great people around Georgia and the Peachtree Corners Community!"
In his free time, Ortiz enjoys the finer things in life, like playing golf while enjoying landscapes on the course, collecting watches and rebuilding a 1985 Toyota Corolla. He said he also likes hanging out with his friends at the Forum, adding, "I love how we keep on growing, and I can't wait to watch my kids enjoy the Peachtree Corners community."
Jesse McMillan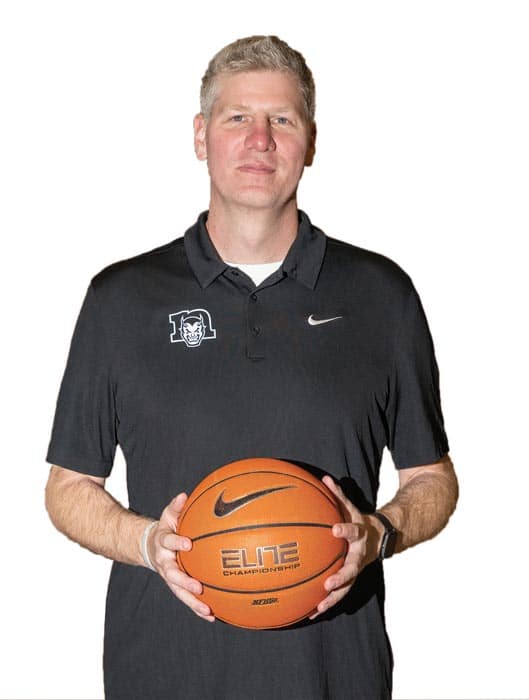 Coach McMillan, his wife Elizabeth, and two children — Elyse and Mason — are long-time Norcross and Peachtree Corners residents. McMillan has been Head Coach for Boys Basketball at Norcross High School (NHS) for 11 years, and a teacher and coach at Norcross for 20 years.
His Norcross teams participate in showcases and invitationals across the nation. During his time as head coach, NHS won two state titles (2011, 2013) and finished state runner-up in 2017 and 2018.
McMillan grew up in a family of educators and knew early on that teaching and coaching was something he wanted to do. He is successful, in part, because he holds the players to a high standard and evolves the program from being "coach-led" to "player-led", empowering the team to make suggestions and hold each other accountable. Coach McMillan has been recognized in the Gwinnett Daily Post as showing "a great ability to build chemistry [among the players]."
Of course, his greatest pride is not in the scoreboard or his own personal achievements, but the student athletes he mentors. I'm most proud of the young men who have come out of program to represent Norcross High School and our community," McMillan said. "We have alumni who have graduated from some of the most prestigious colleges and universities in the country. We have professional athletes, lawyers, ministers, educators, military personnel, etc. that have worn a Blue Devil jersey. Those young men mean more to me than any trophy or win."
His fondest athletics moments and most satisfying victories are Final Four and State Championship victories and memorable playoff wins versus Pebblebrook (2017), McEachern (2018) and Grayson (2019). Those games stand out because the team rose up against great odds and competed at the highest level.
He said he's also a bit superstitious; he makes sure to use his lucky pencil to fill out the scorebook at each game.
McMillian is one of four honorees joining the NHS Foundation for Excellence Hall of Fame this year. "When I was told of my selection, I really didn't expect it. Even though this is year 20 for me, it still feels like my first year. Time really has flown by and I think that goes to show how much I love my job and Norcross High School," he said. "To be included with so many wonderful people is a true honor and one that I will appreciate very much."
Portions of this profile were adapted from norcrosshighfoundation.org/honoree/jesse-mcmillan/.
Homero Lopez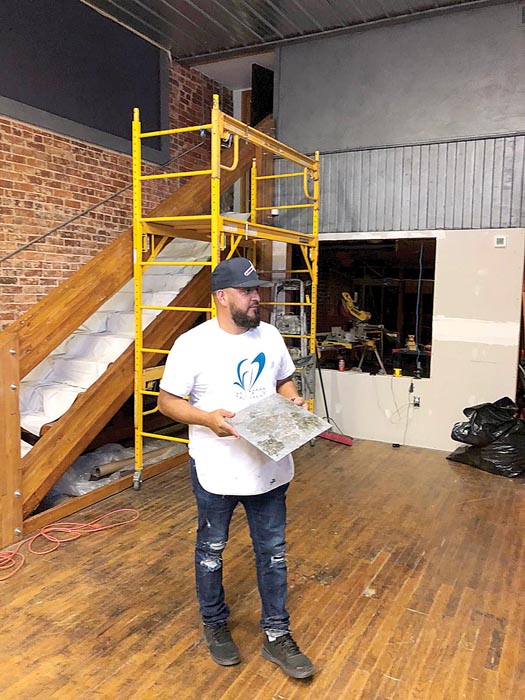 If you are looking for hard-working in the dictionary, you might find a picture of Homero Lopez next to the entry. As the owner and head painter for Lopez Painting and Remodeling, Lopez has made a name for himself in the highly competitive Georgia interior design market.
"My work has taken me to meet great clients, to the point of working with great interior designers and from there, the opportunity to even work with celebrities as my clients," Lopez said. "Also, I have had the opportunity to not only work in residential homes, but in hotels and restaurants as well.
"I enjoy that my clients are satisfied with my work. I enjoy making my clients happy and I always try my best to go above and beyond to ensure that happens," he continued.
The things that make Lopez happiest are life's simple pleasures. "I know how to sing and enjoy doing it on my free time. Also, I love baseball. It's my favorite sport and I enjoy watching and playing it when I can," he said.
Lopez also appreciates being part of the Peachtree Corners community. "My favorite things about the Peachtree Corners area are that it's really central, everything is nearby. It has great schools and a great community."
Erica McCurdy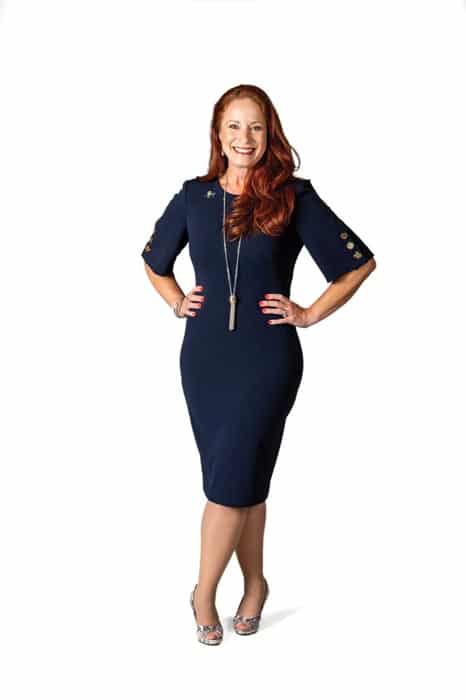 Erica McCurdy of McCurdy Solutions Group has made it her mission in life to help "people in transition and navigate those waters successfully." As an active part of the Peachtree Corners business community through involvement in the Southwest Gwinnett Chamber of Commerce, the Peachtree Corners Business Association and a Rotary board member, McCurdy has had a front-row seat to the professional growth of this area.
"McCurdy Solutions began when I was on staff at North Point Community Church," she said. "I have always mentored teens and adults who felt like they were at a turning point either personally or professionally. At North Point, I was introduced to the field of executive coaching. I achieved my certification and as demand for my services grew, I made the difficult decision to leave North Point to open my own practice."
Since that time, McCurdy has served as a go-to voice for publications when they wish to discuss topics such as employability, communication and transition. She has been featured in over 100 articles by Forbes, US News, Business News Daily, Recruiter.com, Entrepreneur.com, MSN and others.
After getting connected to Forbes, McCurdy became deeply interested in the work of the SEAL Future Foundation – a 501(c)(3) non-profit organization that helps career Navy SEALs transition to civilian life. This is a charity that McCurdy regularly supports.
Despite the many professional and altruistic endeavors she is involved in, McCurdy tries to stay grounded. "My family has always been my first priority — often making career decisions that pulled me away from the "corporate ladder" in favor of those that allowed me to be present in my children's lives as they grew up," she said.
Mitsue Ostapiuk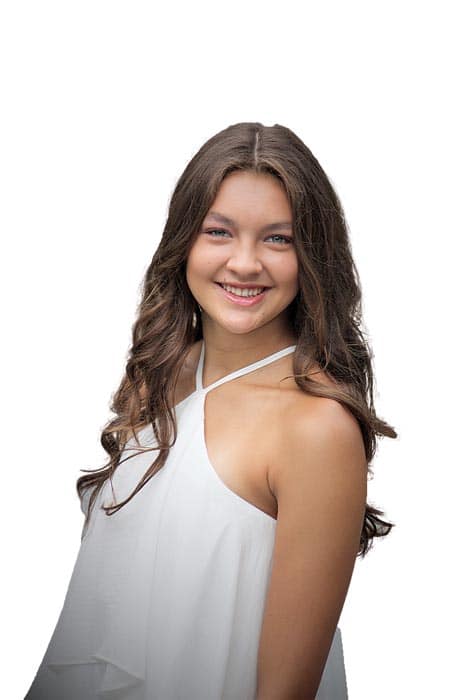 Mitsue Ostapiuk is a senior at Greater Atlanta Christian School (GAC) who lives in the Neely Farm neighborhood of Peachtree Corners. She is a lively contributor to her community, involved in charity work and the GAC Swim team.
In her sophomore year, Ostapiuk received the Bronze Presidential Volunteer Service Award. She has been involved in the National Charity League since middle school, which has allowed her to serve her local community and surrounding cities.
During the pandemic, she joined fellow students in packing goodie bags filled with crossword puzzles and health products for a retirement home. Through National Charity League, Ostapiuk has been able to work with foster care, the Children's Restoration network and more. Through GAC, she has volunteered her time for the Peachtree Corners Light Up the Corners benefiting the YMCA, as well as tutoring elementary school kids.
Ostapiuk shares her love of the water by coaching her neighborhood summer swim team, relishing the chance to meet new kids and teach them how to swim. During the school year, she spends almost as much time in the pool as out of it, which has helped her achieve numerous accolades in the sport, including an All-American distinction as a sophomore.

Peachtree Corners Installs Little Free Library in Memorial to Benjamin "Lloyd" Cloer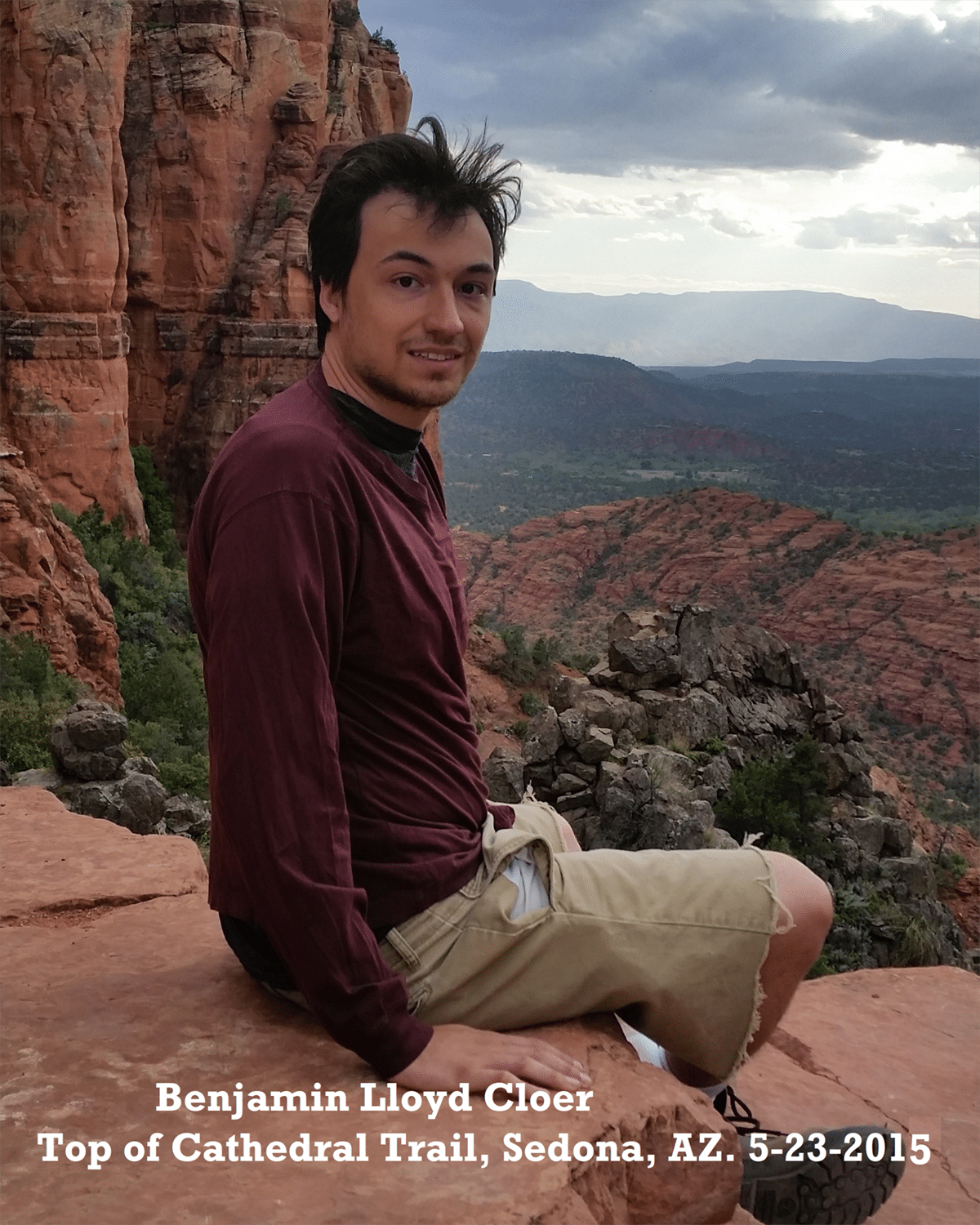 On May 17, the City of Peachtree Corners installed a Memorial Children's Little Free Library at the Town Green in the Children's Corner. The little library was donated by Steve Cloer on behalf of his son, Benjamin "Lloyd" Cloer.
The little free library encourages kids to take a book and leave a book to encourage increased literacy and the love of reading. The library was paid for with funds Benjamin had acquired during his lifetime and was designed and built by Benjamin's father. It will be registered as an official Little Free Library and will be part of a program that provides over 150,000 libraries in more than 120 countries. 
Benjamin, a Norcross High School (NHS) graduate in 2011, lost his life in an act of senseless gun violence on November 10, 2019. While at NHS, Benjamin was an Honor Student, President of the Science Club, Co-Founder and Co-President of the Philosophy Guild, a member of the Math Team and a violinist in the Orchestra. He earned numerous academic awards and achieved an SAT score that put him in the top 2% of students in the nation.
Following high school, Benjamin was awarded an academic scholarship to attend Pomona College in Claremont, Cal. In 2015, he earned a Bachelor of Science in Neuroscience with a minor in mathematics.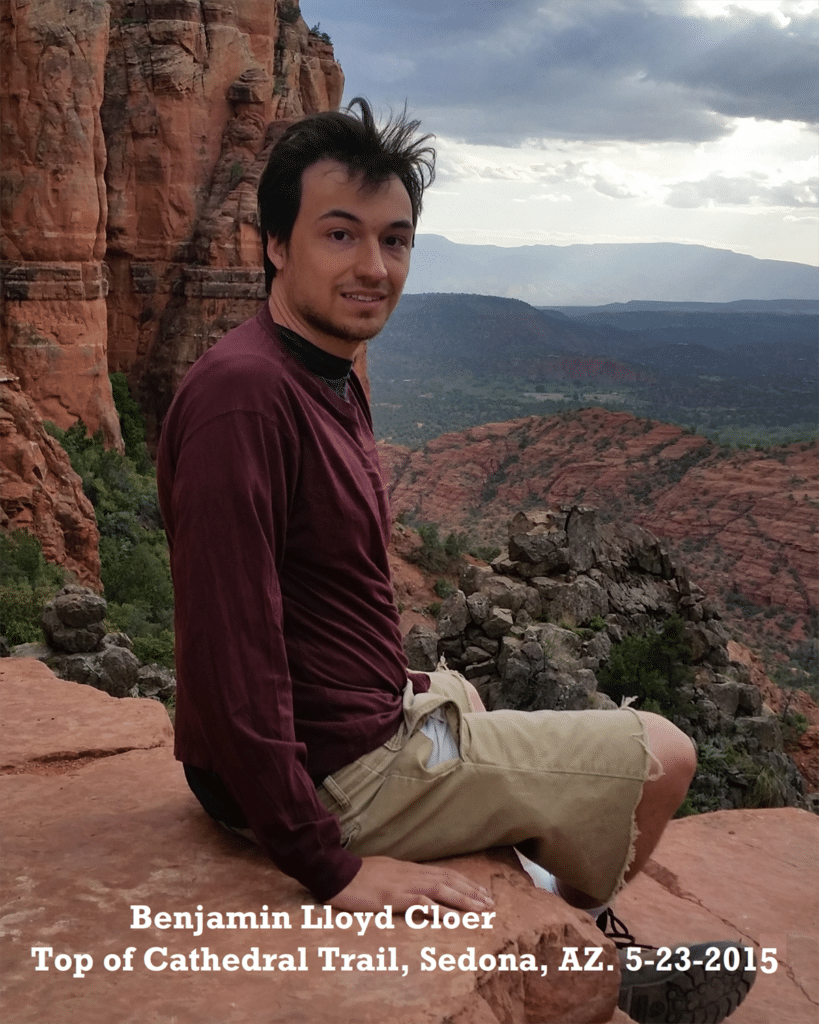 After completing his undergraduate degree, Benjamin continued to pursue his education at Georgia State University as a full-time student. In the fall of 2018, he entered the Master of Science in Artificial Intelligence (MSAI) program at the University of Georgia. In the fall of 2020, Benjamin was planning on attending Georgia Tech to pursue his Doctorate in Artificial Intelligence.
At 26 years old, a few weeks before he was to complete the requirements for his master's degree in AI at UGA, Benjamin's life was taken. Benjamin received his master's degree in AI from UGA posthumously in May 2020.
Benjamin is described by those who knew him well as someone filled with compassion and caring for others. He had an innate empathic ability to feel when someone was in need. Many people have described him as being "an old soul."
Friends of the Cloer family created an endowment, the Benjamin Lloyd Cloer Endowment for AI. Thanks to everyone who has or will donate, there will forever be a "Benjamin Lloyd Cloer Endowment for AI" at UGA. The endowment began offering grants in the fall of 2020 to students in financial need who are studying artificial intelligence.

Peachtree Corner's Goal: The Best Streets, Sidewalks, and Multi-Use Trail System in Gwinnett County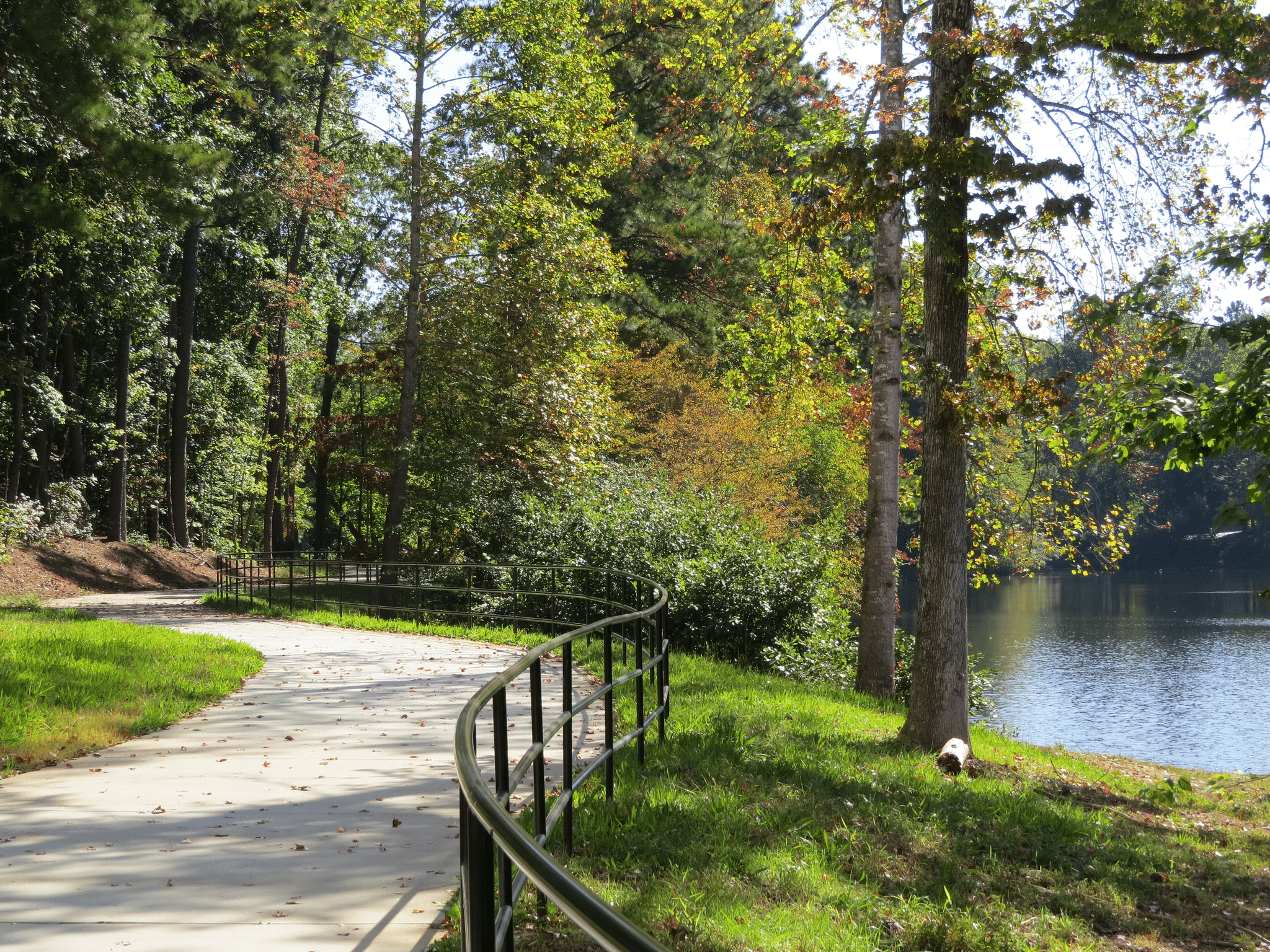 Since the City was founded in 2012, Peachtree Corners has taken these goals very seriously: One, we want our citizens to be safe driving on the best streets in Gwinnett County, and two, we believe in having a walkable community.  With this in mind, we have planned several projects for the creation of new sidewalks and multi-use trails.
To ensure that the City can provide the best streets for our residents, we have conducted a technical analysis of each street to prioritize the order in which those streets are resurfaced.  State-of-the-art imaging technology called Laser Crack Measurement is used to develop a Pavement Coefficient Index (PCI) for each street. Each neighborhood is given an average PCI for all its streets, and all neighborhoods are prioritized based on those averages.  The City performed its most recent analysis in October of 2022.   
In April of this year, the City began work on its scheduled 2023 Street Paving projects. The following neighborhoods are currently scheduled for paving in 2023.
Chattahoochee Station
River Valley Station
Spalding Hollow
Neely Meadows
Spalding Bluff
Holcomb Bridge Station
Spalding Chase
Peachtree Square Townhomes
These neighborhoods may not be paved in the order above, but Contractors will post signage in the specific neighborhoods before work begins.
In addition to roads, the City plans for the construction of more sidewalks and multi-use trails.
The location of new sidewalks and multi-use trails is based on the needs and gaps within our current network. We have been focusing on connections to businesses, schools, bus stops, and other public facilities as well as worn paths we have noticed throughout the city that show a clear need for sidewalks. 
Below is the list of sidewalks that will be under construction this summer:
Woodhill Dr
Meadow Rue Dr
Parkway Lane
Jay Bird Alley
Green Pointe Parkway
The Corners Parkway
Additionally, we have several sidewalks that are currently under design:
Jay Bird Alley
SR 141/Peachtree Parkway
Jones Bridge Circle
Multi-Use Trails that are currently under construction are in Technology Park, at Town Center, and the Riverlands Path, located on East Jones Bridge Road and Medlock Bridge Road.
In the future, the City will work towards the design and construction of the following multi-use trails:
Burdell Branch: This portion of the system will connect Engineering Drive south to Woodhill Drive. An existing segment of Corners Connector currently ends at Engineering Drive and Peachtree Parkway in front of the Corners Fine Wine & Spirits and RaceTrac. This project will extend that trail infrastructure south to the Chick-fil-A area and its adjacent shopping centers.
Farrell Creek: Will consist of approximately 2.13 miles of 10′ to 12′ concrete multi-use trail. It is proposed to run from Peachtree Corners Circle west of Peachtree Parkway to Engineering Drive. This trail would run around two water features along Triangle Parkway and an additional water feature north of Engineering Drive.
Crooked Creek Trail North: Crooked Creek Trail North is composed of 7 segments totaling approximately 4.04 miles. The segment is planned to run along Crooked Creek from the area around Peachtree Corners Circle to Spalding Drive. In addition to the planned 7 segments, there is one alternative segment (.17 miles) that may be constructed as part of the project.
Crooked Creek Trail South: Crooked Creek Trail South is composed of 7 segments totaling approximately 2.95 miles. The segment is planned to run from Peachtree Parkway West to Peachtree Corners Circle. It will be located along Holcomb Bridge Road from Peachtree Parkway to the intersection of Jimmy Carter Blvd. From that intersection, it will move along Crooked Creek to Peachtree Corners Circle.
That's a brief update on the status of paving, sidewalks, and multi-use trails in the City. Although there will be some delays and inconvenience, please bear with us as we complete our current paving schedules. We want our citizens to be confident that we are making progress on our goal of having the best streets, sidewalks, and multiuse trails in Gwinnett County.
Stay safe,
Mike

How will drones be used in the city, new City Budget is coming up and City Marshals are ready to be hired.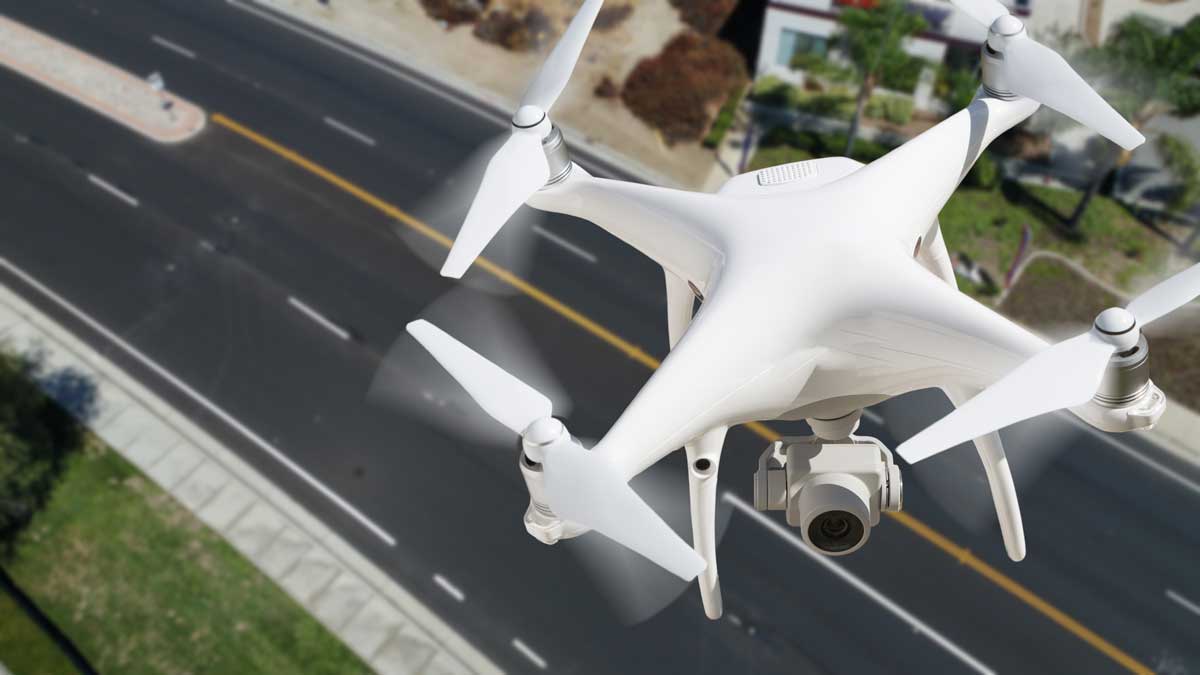 The city of Peachtree Corners, Georgia has been continuing to make strides in technology and community development. In the latest episode of "Prime Lunchtime with The City Manager," Brian Johnson shared several updates and plans for the city.
The Curiosity Lab Criterion Road Race
During the Curiosity Lab Criterion Road Race, Spoke Safety officially unveiled their new road safety technology. This device enhances safety for vulnerable road users by allowing for two-way communication between the device and automobiles, providing safety messages to drivers.
The event was livestreamed internationally, and Audi became an official partner in the project. The partnership will explore the enhancement of the vulnerable road user technology to make it better, easier to use and scalable.
Pickleball feasibility study
The city is considering building a 40-50 court pickleball facility and has commissioned a sports facility consulting firm to conduct a feasibility study. They will determine the market demand and economic impact. The study is expected to take a month, and results will be presented to the mayor, council and interested parties in early summer.
"Clearly there's a demand," Brian Johnson shared. "The question is, is it enough for the city to end up putting any time, energy and money into facilitating something? And we want to make sure that we are shooting at the bullseye that we need to."
The city marshal system
Additionally, the city is starting a city marshal program, which will begin with three post-certified marshals. The job announcement and requirements will be posted in May with interviews to be conducted in June. The program is expected to start in July, and the marshals will be based in City Hall.
The city marshals will have access to brand new hybrid vehicles, drones and the fūsus technology. The marshals will have the same authorities as any other police officer but be limited by policy. The Mayor and council will establish the policies and limitations on what the city marshals will be able to do.
Budget, housing, dog parks and more
During the May City Council Meeting, the budget for the upcoming fiscal year will be officially presented to the city. The budget includes increased funding for street resurfacing, multi-use trail activity and housing redevelopment in the south part of the city. The housing redevelopment project aims to acquire foreclosed and dilapidated properties and build affordable starter homes with equity control to make them accessible to more residents.
The city is using federal funds from the ARPA and will work with the Gwinnett Housing Authority for this project. The purchase price of these homes will be controlled through agreements with the building entity to prevent prices from getting out of hand. This will help fill the demand for starter homes in the area and remove squalor, vacant homes and foreclosed homes.
The city is constructing a dog park at the Town Center with two separate halves for big and small dogs. The park will be made of Astroturf to prevent dogs from digging and getting muddy. There will also be shade structures and seating areas for owners.
After the last event on the summer event calendar, the Town Center will undergo construction to relocate playground equipment and improve drainage. The playground equipment will be organized into two different areas for younger and older children.
North American Properties recently had the groundbreaking for the upcoming Forum redevelopment. The first section of the interior parking spaces will be removed to finish the Linear Park. In addition, there will be new outdoor seating and the parking deck will start construction in the late 2023 season.
FAA and drone programs
The city is working with the drone regulation team of the FAA to help create a local drone activity regulation. The FAA is interested in how it can handle multiple drones using the same wireless signal, even when beyond visual line of sight.
Peachtree Corners and the FAA will work with partnerships with T-Mobile and Deutsche Telecom to utilize the 5G wireless environment in the City. The City Marshals will also be working with projects related to law enforcement and the use of drones. The goal is to help the FAA issue regulations on private drones.
Overall, Peachtree Corners is a city that is making significant investments in technology and community development. With all of these upcoming plans, it is clear that the city is working to improve the lives of its residents.