Gwinnett Clerk of Court offers voters free paper copy of ID cards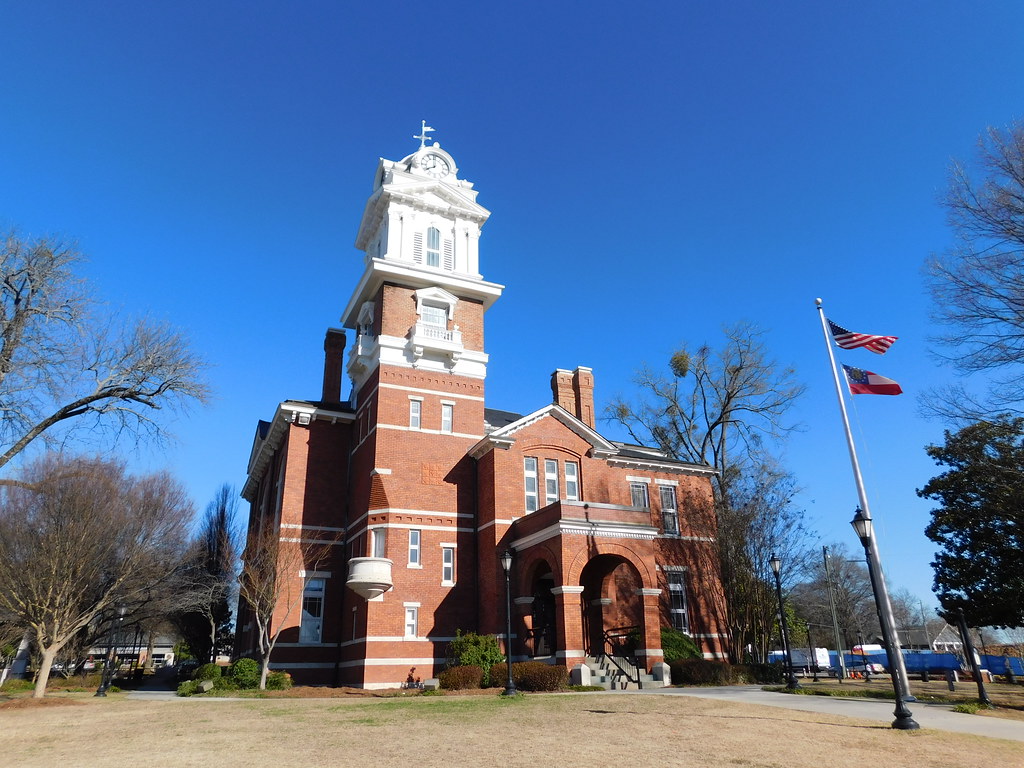 The Gwinnett County Clerk of Court will offer free paper copies of identification cards for residents who need a copy to cast their absentee ballot in future elections.
Last week, the State of Georgia enacted a law that, in part, requires proof of identification for voters who request an absentee ballot.
"The right to vote is of fundamental importance and critical to the survival of our democracy," said Clerk of Court Tiana Garner. "It is incumbent upon all of us to ensure that every eligible person who wants to vote is able to do so."
The new service offered by the Gwinnett County Clerk of Court will take effect immediately. Gwinnett residents may bring their identification to any Clerk of Court location during normal business hours, 8:30 a.m. to 5 p.m. Monday to Friday, to receive a free paper copy of their identification. The office locations are:
The Clerk of Superior and the State and Magistrate Court, located at 75 Langley Drive in Lawrenceville
The Gwinnett County Detention Center and the Magistrate Clerk's Office, located at 2900 University Parkway, Court Annex, second floor, in Lawrenceville
The Gwinnett County Juvenile Court Clerk's Office, located at 115 Stone Mountain Street in Lawrenceville
From the Mayor's Desk: Update on Public Works Projects in Our City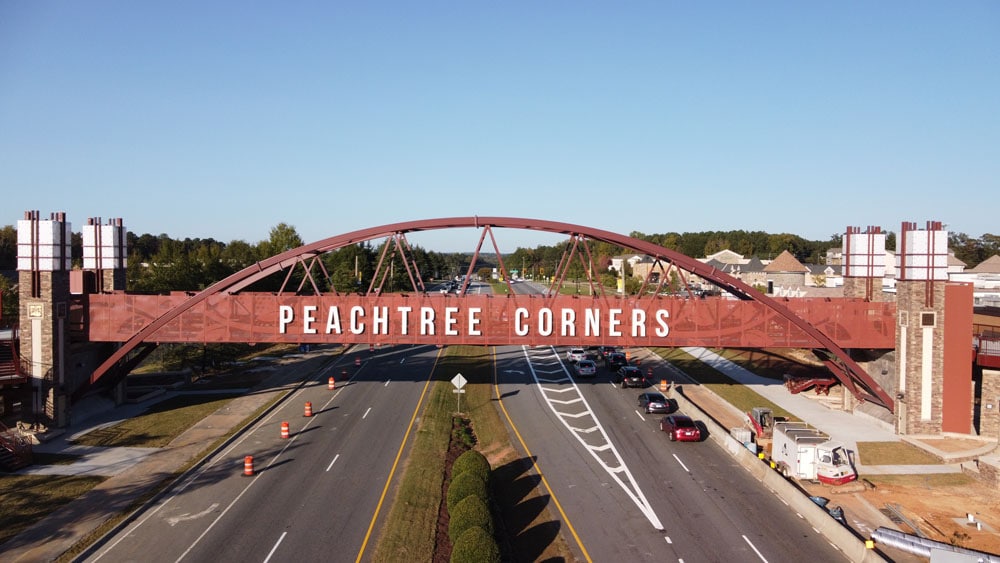 Since the city incorporated in 2012, we have focused on improving and repairing our city's
roads and intersections, maintaining and adding sidewalks, adding pedestrian safety feature
and constructing our multi-use trail which will eventually connect residents to restaurants,
shops and work.
Some of our ongoing and recently completed Public Works' projects include:
• Completed in 2020: A 1/3-mile section of the Corners Connector multi-use trail on
Technology Parkway that connects to the existing multi-use trail along Technology
Parkway and Technology Parkway South. The new 12-foot concrete greenway includes
three plazas which serve as resting spots, one overlooks Technology Park Lake.
• Pedestrian Bridge: Part of the Corners Connector multi-use trail, the bridge provides
safe access from The Forum to the city's new Town Center and ties into existing
sidewalks and businesses.
• Sidewalks: New sidewalks were installed along Spalding Drive from Peachtree Corners
Circle to Engineering Drive. The project ties into a larger sidewalk project on Crooked
Creek Road and Jay Bird Alley.
There are also a number of Capital Improvement Projects (CIP) scheduled for activity this year.
The CIP consists of survey, engineering, and construction projects that are funded by SPLOST,
GDOT and Federal grants.
• Spalding Drive Widening (between Holcomb Bridge Road and Winters Chapel Road) –
The project includes widening the bridge over Crooked Creek. Completion date is
projected for the Summer 2022
• S.R. 140 (Holcomb Bridge Road)/Spalding/River Exchange (Jug Handle Project) –
Completion date projected Spring 2023
• Bush Road/Medlock Bridge Road Intersection Improvement – The project consists of
traffic signal upgrades and operational improvements — Completion date projected for
November 2021
• Gunnin Road Sidewalks – Construction May – September 2021
• Corners Connector Town Center (multi-use trail) – Construction April – December 2021
When we think of Public Works, we generally think about roads and sidewalks. However, a big
part of the department's responsibility is maintaining the city's stormwater system which
includes maintaining, upgrading, and repairing the storm drains, pipes, and other stormwater
infrastructure that collects rain from roads.
This year alone, the Stormwater Department has inspected 146 structures, added 130
conveyances to improve stormwater runoff, cleared 5 ditches and stabilized 8 outfalls through
the use of bioengineering techniques. Other stormwater repairs included:
• Clearing a large culvert of tree debris in the Peachtree Plantation West subdivision
• Adding a new drainage system in front of a home on Winters Hill Drive which eliminated
the constant flooding that occurred after each heavy rain.
• Installing an 84" culvert under Research Court in Tech Park
• Adding new catch basins and curbing to remove standing water at Mechanicsville Road
and Peachtree Street
Our Public Works Department plays a vital role in supporting the quality of life in our
community. In Peachtree Corners we are fortunate to have some of the best in the business
working to ensure our community has the infrastructure necessary to greatly enhance our life.
You can view and keep up with the progress on these Capital Improvement Projects on the
city's website. Under the Government tab, select "Capital Improvement Projects" in the
pulldown menu. The page also shows the completed projects. As always, please let us know if
you see a problem we should address.
As your mayor, I will, along with the City Council, continue focusing on enhancing pedestrian safety, road resurfacing, intersection improvements and expanding the multi-use trail and other means to improve the quality of life here in Peachtree Corners.
Stay Safe,
Mike Mason, Mayor
Commissioner Kirkland Carden praises pass of SB201, reforms to Gwinnett Tax Commissioner's Office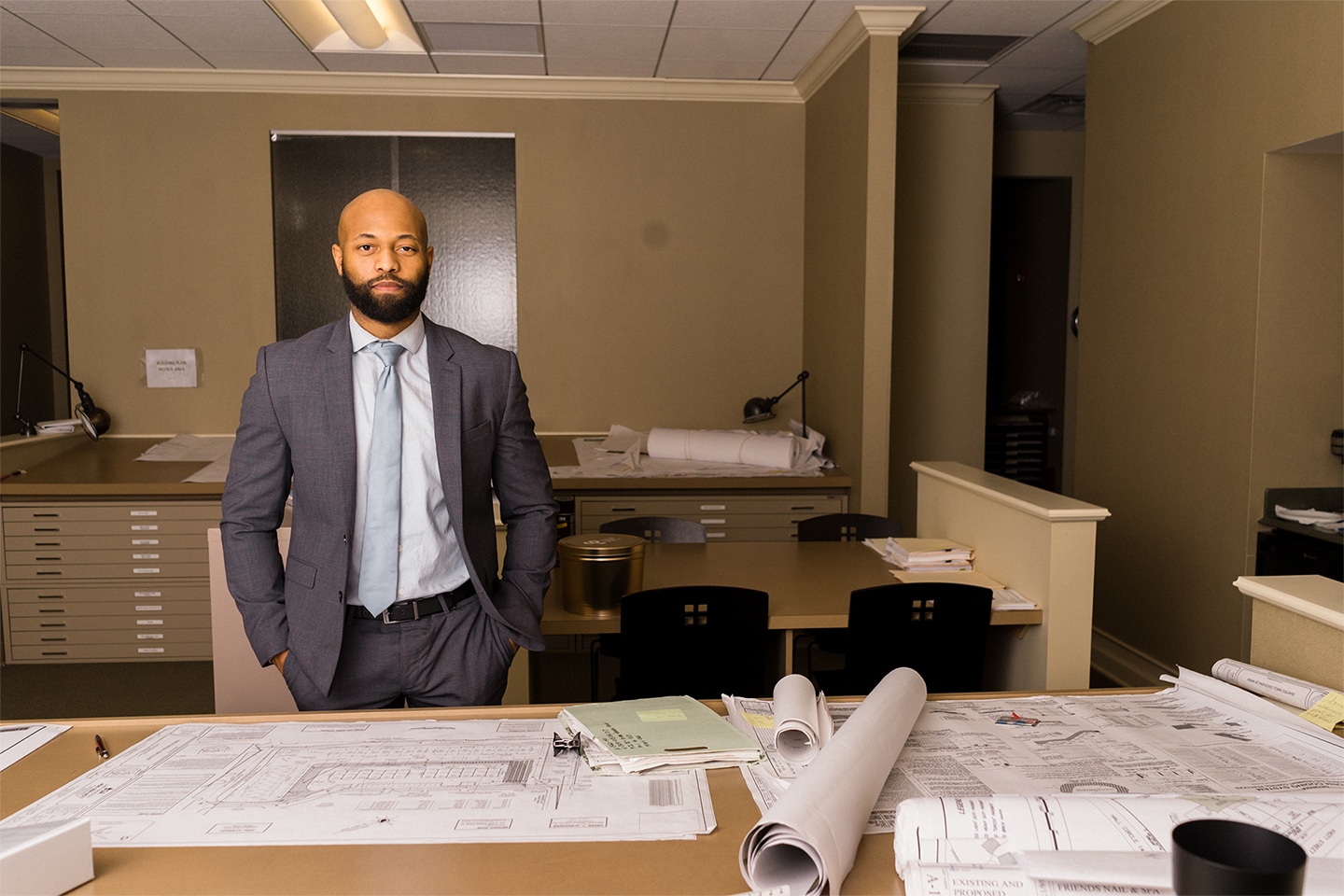 Last night, the Georgia General Assembly passed SB201 with broad bipartisan support. The bill's passage comes after Gwinnett County Commissioner Kirkland Carden's public dispute with the county's top tax official over her unprecedented proposal to personally pocket an estimated additional $110,000 in fees.
After the bill cleared both chambers of the legislature, Carden issued the following statement:
"The provisions in SB201 that prevent the Gwinnett County Tax Commissioner from negotiating contracts with cities to personally pocket huge sums of additional taxpayer money are a win for transparent governance and Gwinnett's residents. This bipartisan legislation brings an end to a loophole that allowed tax commissioners to use their public office for personal enrichment and financial gain. Now responsibility for city-county contract negotiations falls to the Board of Commissioners.
"Gwinnett's leadership at all levels and across party lines quickly stepped up to help the cities and the taxpayers of our county. Even in these divided times, we worked together to make sure the people we represent are getting transparent and high-quality government services. I hope this productive and bipartisan dialogue will continue as we move forward as a county."
Commissioner Ben Ku issues statement urging state legislators to eliminate fees that benefit tax commissioners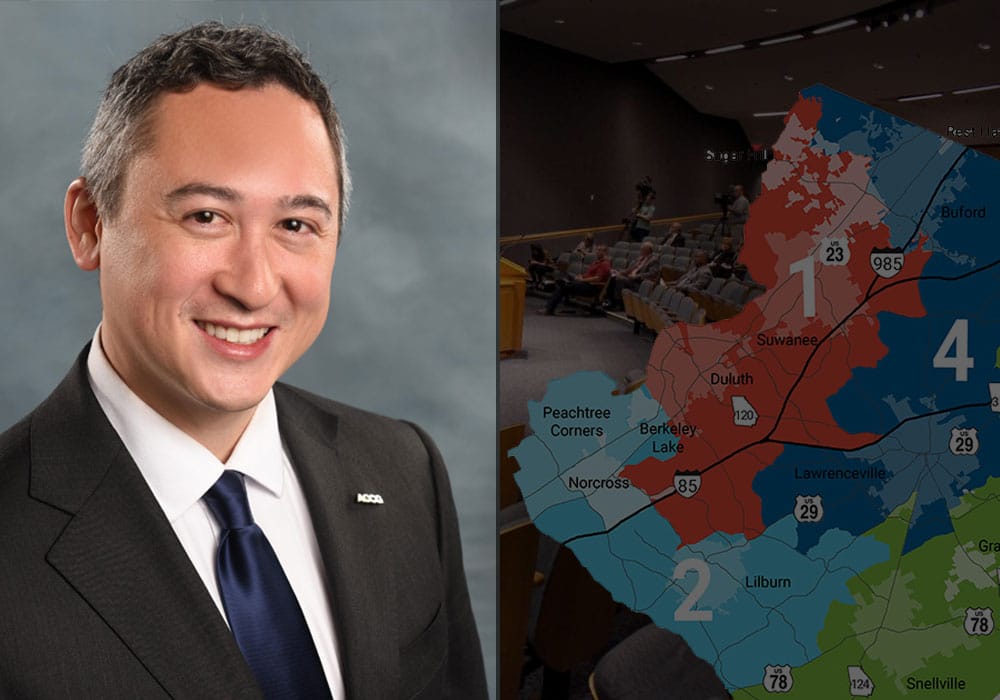 Gwinnett County Tax Commissioner Tiffany Porter is continuing the process of renegotiating agreements with eight municipalities (Berkeley Lake, Dacula, Grayson, Lawrenceville, Lilburn, Peachtree Corners, Snellville and Sugar Hill) to provide billing and collection services. The proposed changes to the agreements would charge the cities the cost of collecting their taxes and fees and would also charge a fee that would directly compensate the tax commissioner.
Commissioner Ben Ku issued the following statement regarding the matter:
"Our County Tax Commissioner already receives a very competitive salary and charges city property owners additional fees for collection services.
"I urge my colleagues in the General Assembly to pass legislation that addresses the practice across the state of allowing the Tax Commissioner to supplement their own salary.
"But if that is not possible at this time, I encourage them to at least address the practice in Gwinnett County.
"If legislation fails and the Tax Commissioner believes an additional supplement is necessary, I would ask that it be a fully transparent separate line item on the tax bills."
Source: Press Release from the office of Ben Ku