Judy Putnam Retires as Communications Director for the City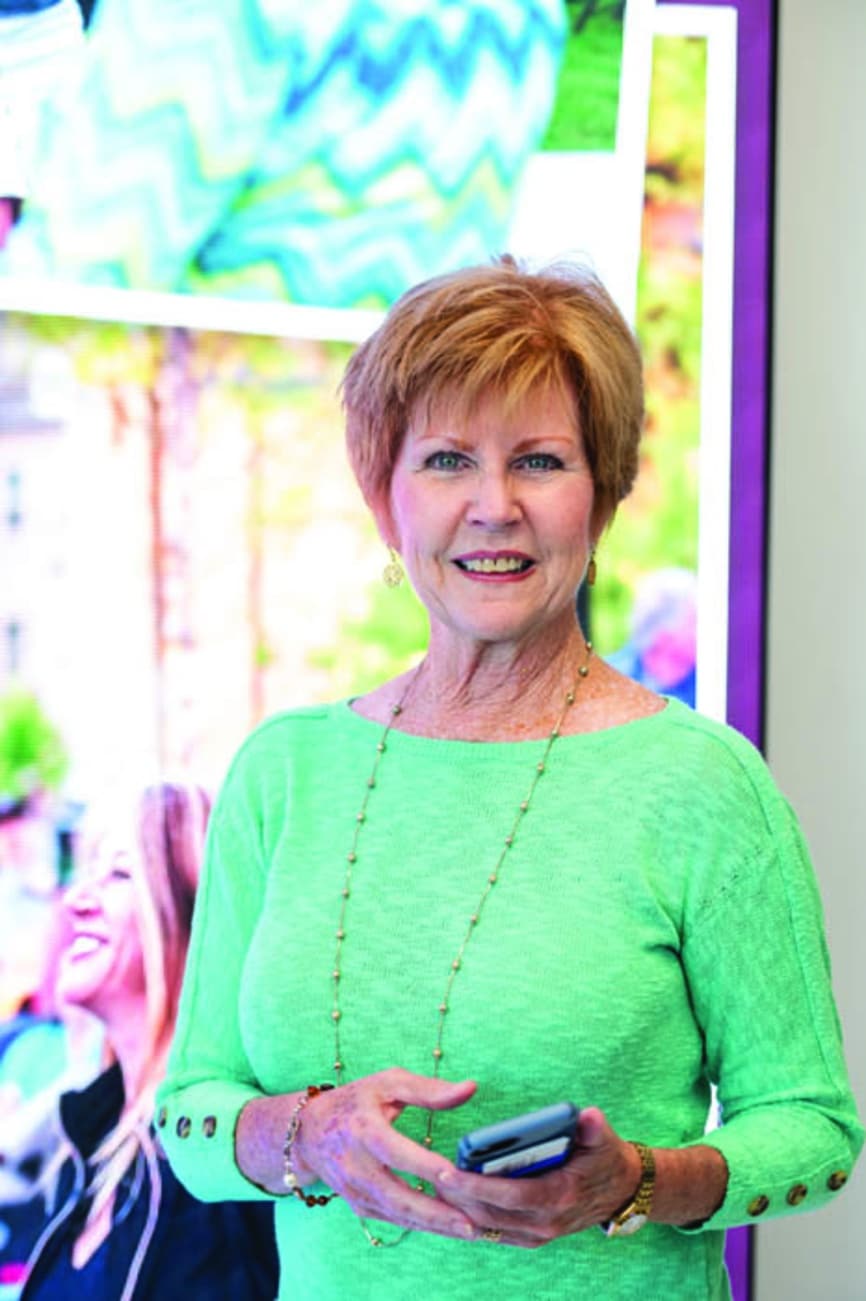 We have a good city council that is made up of intelligent and well-educated professionals. Even though none of them had held office before, they had a good understanding of it and have worked together to make the city what it is today.


Judy Putnam
Judy Putnam went from writing stories about golf to hitting metaphorical holes-in-one through shaping the voice and message of the city of Peachtree Corners. Now she is retiring after more than a decade of putting words to the keyboard, chronicling the birth and growth of Gwinnett County's newest and largest city.
Putnam first carved out a solid career in the news media. Yes, she covered golf throughout the state for two different publications. "Amateur, the pros, anything that took place in Georgia. I did golf course reviews," she reminisced.
"I have always loved writing feature stories," Putnam added. "That was my favorite thing" during a career spent mostly in magazine writing.
Her work with Patch, an online news service, marked a somewhat harder-edged tilt to her career arc. Putnam covered various aspects of Peachtree Corner's drive to become a city in 2012, along with its early buildup period that included election of a city council and establishment of departments and services. She established close relationships that proved key to her next phase.
The move to a city job
Then came a massive layoff in the early 20-teens, which put about 90 % of local community-covering Patch editors on the street.
Putnam rang up Mayor Mike Mason, saying, "I just wanted to let you know. There's this massive layoff and I'm gone."
She continued, "About two weeks later, he called back and said 'We're looking for a communications director. Would you like the job?' I said yes, of course. I didn't have to hesitate on that."
Putnam went from the more arms-length relationship of a journalist covering a community to becoming a spokesperson for a locality and shaping its message. She became Peachtree Corner's first communications director, supplanting an ad-hoc approach which had relied on outside vendors writing news releases on city happenings.
"I started March 1 of 2014 and sat down to a desk and a computer and had to create the department basically," she recalled.
Already in possession of good journalism and public relations skills, she said, it was a natural fit. "Initially when I sat down at the desk there wasn't a lot of news going on about the city," she said. "It was news, less than three years old, and they were still putting things together to make it run efficiently."
That changed after Peachtree Corners purchased the property across from the Forum for the Town Center development. It generated a lot of buzz and news, she said, as the city held a series of town hall meetings asking residents what they wanted in a community gathering place.
The Corners' decision to pursue a multi-use trail network was another rich source of content, she indicated. The push to establish the Curiosity Lab, provide incentives for developers and establish a redevelopment authority provided still more grist for the mill.
Looking backward and forward
The building of the city and its programs over the years has been handled well over the past nine years, Putnam thinks. "We have a good city council that is made up of intelligent and well-educated professionals," she said. "Even though none of them had held office before, they had a good understanding of it and have worked together to make the city what it is today."
She also gives high marks to city manager Brian Johnson, a boss who sets guidelines, then gets out of the way and doesn't micromanage.
Her job has been both fun and challenging, said Putnam. Fun in that when she's out about and interacting with people, she finds that her outreach and projects have found a favorable audience. Challenging in that the pace is quite rapid.
Putnam is looking to shift gears to a different pace and an altered roster of plans and priorities with her retirement while keeping busy. She plans to travel to visit family who live out of state, including a son who lives in Arkansas, family members in Florida she hasn't often gotten to lay eyes on and her grandkids, although she points out that with the pandemic, "there's an asterisk next to the travel category."
She also plans to help her husband in his business — he's a certified pickleball instructor — while playing the game herself and renewing her acquaintance with golf.
As she steps off the municipal stage, Putnam feels that the city is in good hands and well-positioned for growth and change.
"It' done remarkably well," she said, "and they've had good support from the community. Of course, there are always naysayers; you go to any community and you'll find that. But overall, we've gotten very favorable responses.
"There's been nothing boring about it, that's for sure."
Peachtree Corners Receives Sixth Straight Distinguished Budget Presentation Award
Temporary Closures of Portions of the Town Center Parking Deck Through Summer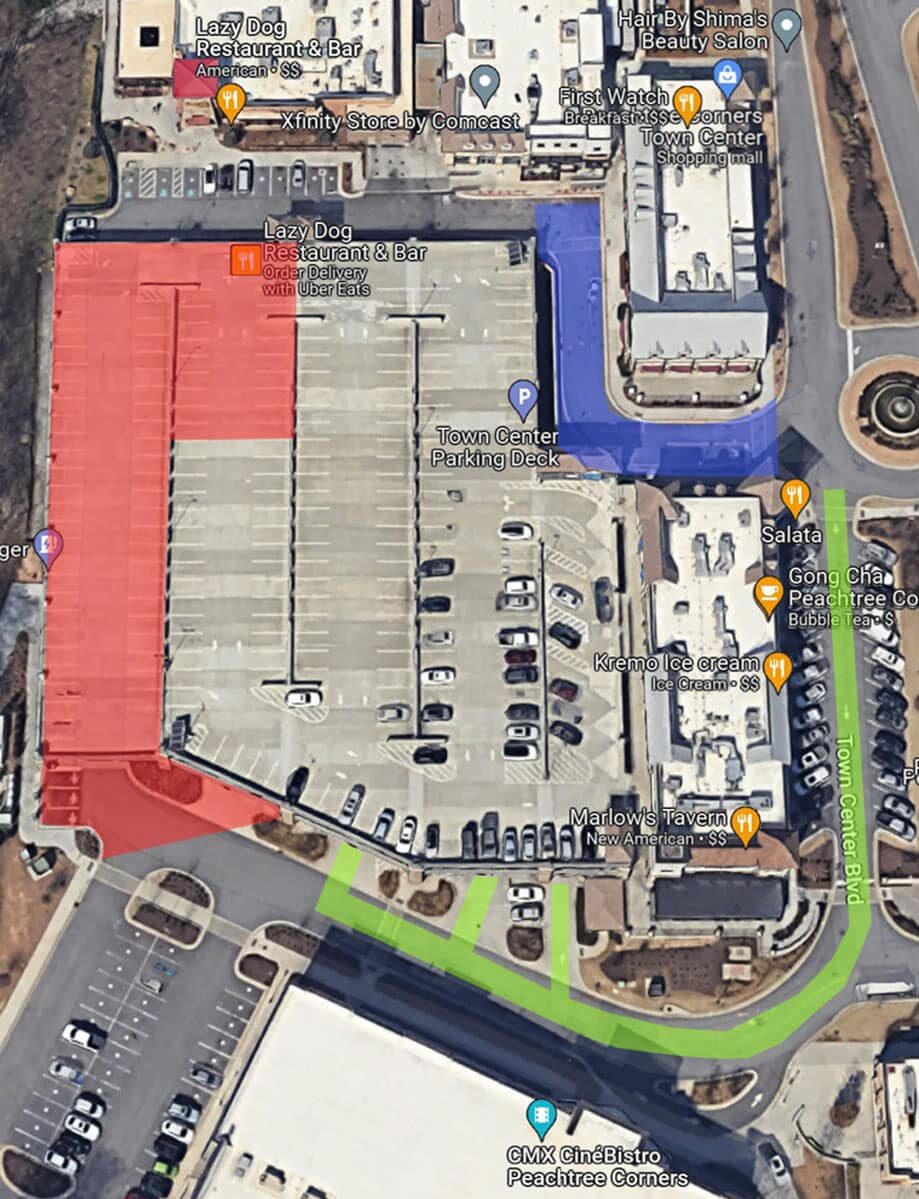 Beginning March 21, 2023, portions of the parking deck located in the Peachtree Corners Town Center will be closed to perform maintenance, repairs and area improvements.
These closures will affect the entrances immediately in front of Lazy Dog Restaurant, the entrance entering the lower deck closest to the CineBistro parking lot, and the southern ramp section in the area of the electric vehicle charging stations.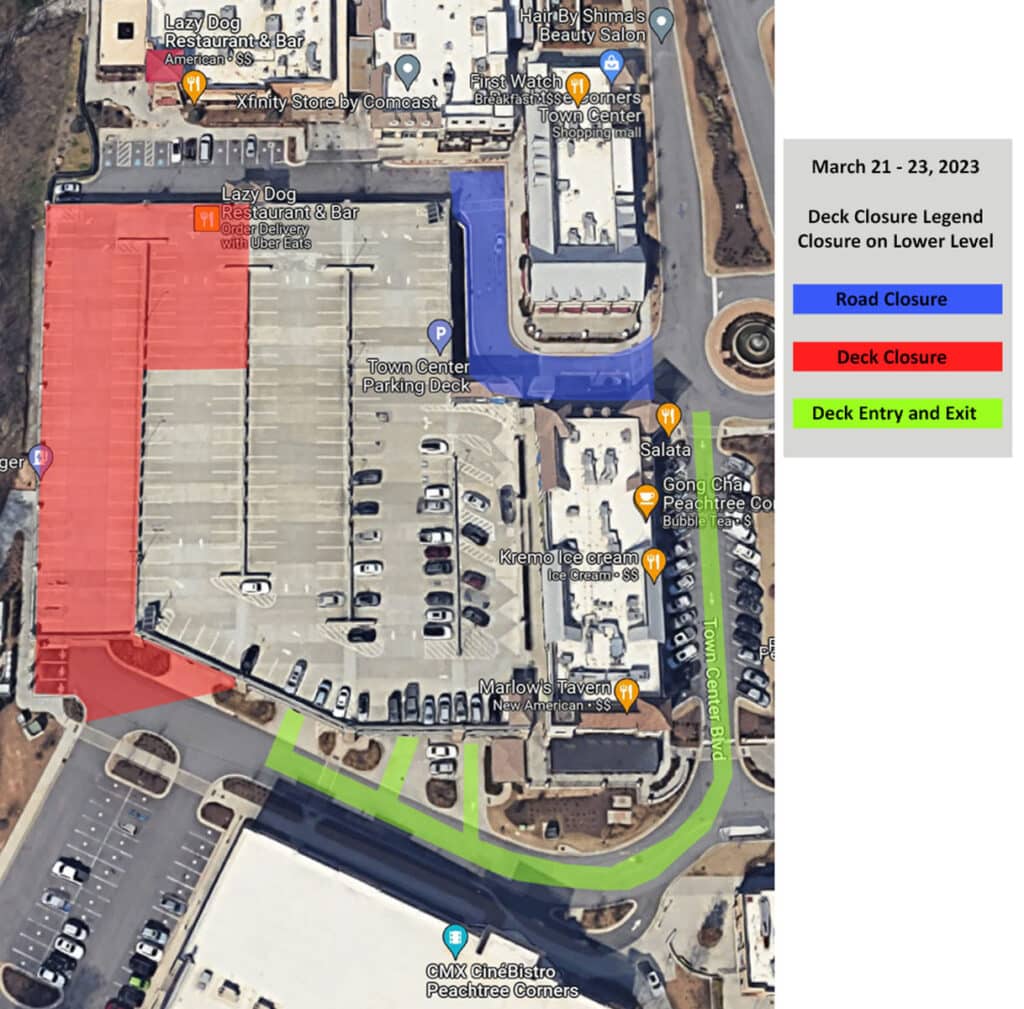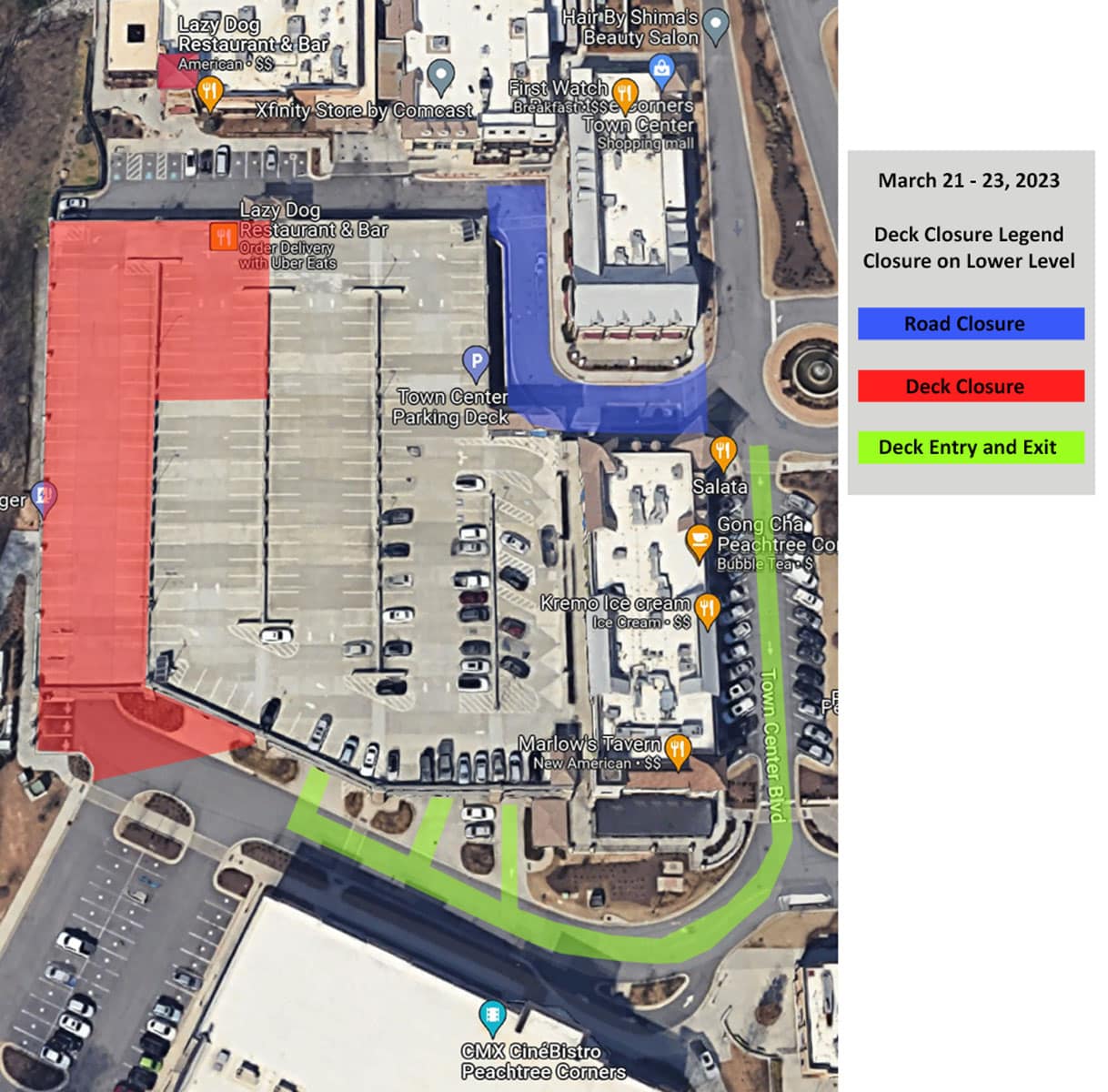 During the closures, from March 21 to March 23, all entry into the deck must be done through the lower deck entrances across from CineBistro.  The entrance nearest the traffic circle fountain will be temporarily closed to facilitate materials delivery for the project.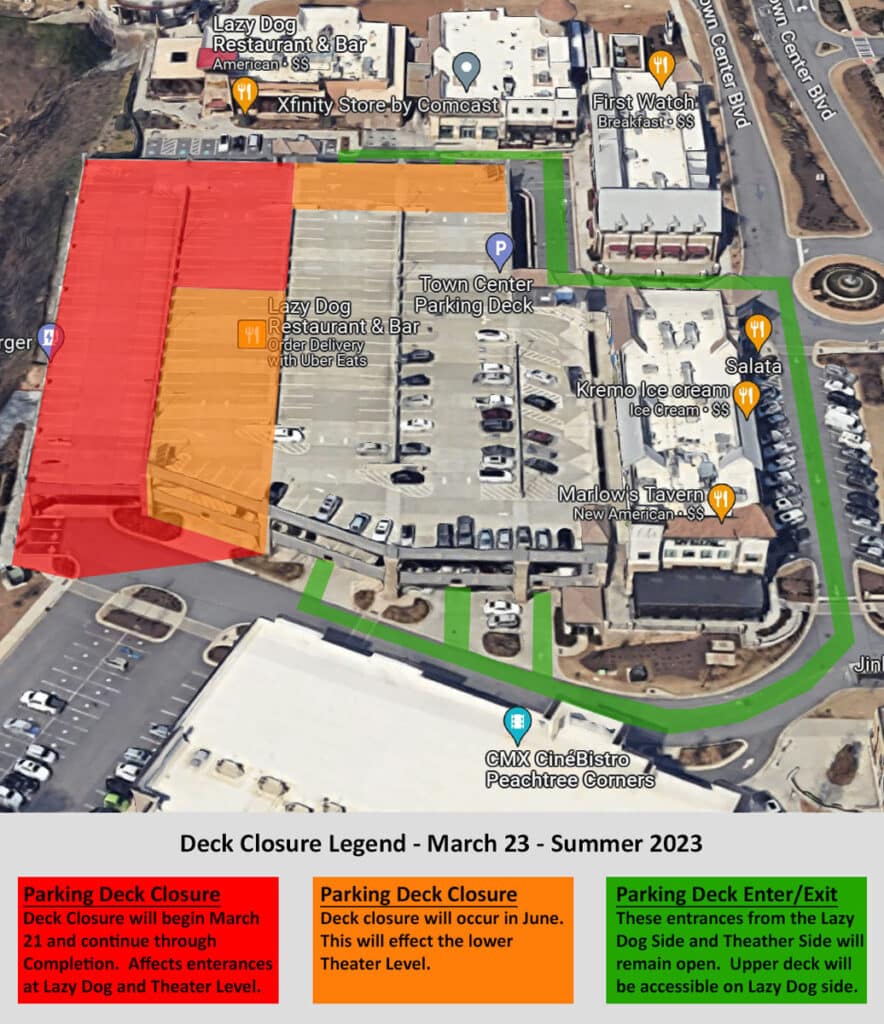 Following delivery, this entrance will be reopened for the duration of the project. Additionally, the ramp providing access to the upper level of the deck will remain open throughout the project.
During this time, the vehicle charging stations will also be inaccessible.
Peachtree Corners City Council Recognizes GCPD Officers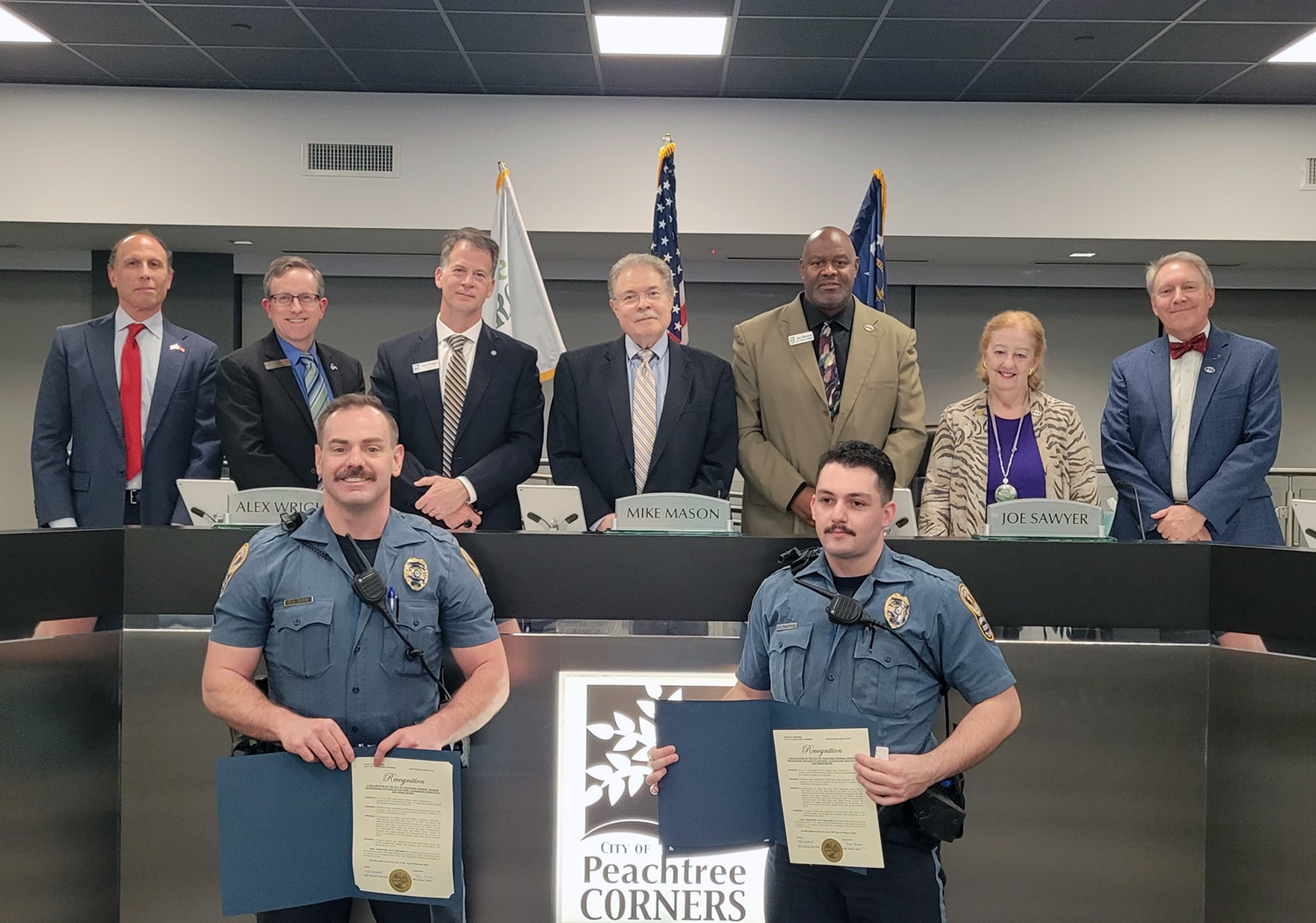 During the Council Meeting on February 28, the City of Peachtree Corners recognized three Gwinnett County Police Department Officers — Officers Dillon Burk, Aleksandar Panayotov and Amber Brown — for their actions last November.
The three officers worked quickly to stop alleged suspects involved in victimizing Peachtree Corners businesses.
City Manager Brian Johnson issued the following Proclamation:
A Declaration of The City of Peachtree Corners, Georgia Recognizing Officers Dillon Burk, Aleksandar Panayotov, and Amber Brown
WHEREAS, On Nov. 8, 2022 West Precinct officers were dispatched to a burglary at the SS Food Mart and Vape. A video was obtained showing four suspects smashing the front door.
WHEREAS, Detectives were contacted by Officer Burk, who recognized one of the suspects in the video as a juvenile he had previously been arrested on a shoplifting call alongside an adult.
WHEREAS, On November 12, Officer Burk and Officer Panayotov performed a traffic stop on a car with plates that did not match the vehicle. The driver was the adult female previously arrested for shoplifting with the juvenile. There was a book bag in the car that the officers recalled seeing in the burglary video. The female was taken to headquarters and interviewed by Officer Burk and Officer Brown. During the interview, the suspect disclosed her involvement in the burglary, as well as the location of the stolen goods, which were at the juvenile's home.
WHEREAS, A search warrant was obtained and stolen items were found. The female suspect was charged with burglary and contributing to the delinquency of a minor.
NOW, THEREFORE, BE IT DECLARED by the Mayor and Council of the City of Peachtree Corners that these officers be recognized for their good police work, for without it, the suspects would have likely continued victimizing businesses in Peachtree Corners.
SO DECLARED on this the day of 28th day of February 2023.