Judy Putnam Retires as Communications Director for the City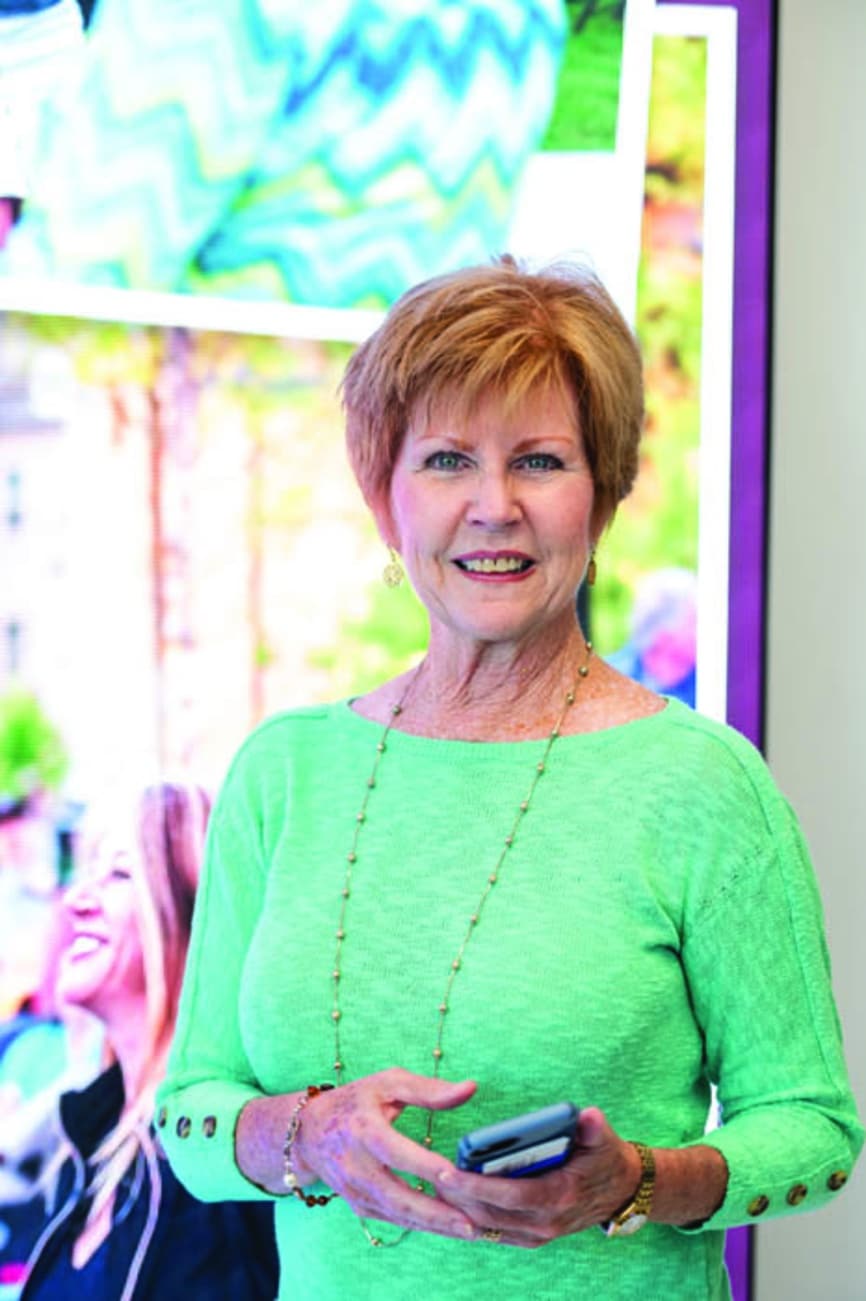 We have a good city council that is made up of intelligent and well-educated professionals. Even though none of them had held office before, they had a good understanding of it and have worked together to make the city what it is today.


Judy Putnam
Judy Putnam went from writing stories about golf to hitting metaphorical holes-in-one through shaping the voice and message of the city of Peachtree Corners. Now she is retiring after more than a decade of putting words to the keyboard, chronicling the birth and growth of Gwinnett County's newest and largest city.
Putnam first carved out a solid career in the news media. Yes, she covered golf throughout the state for two different publications. "Amateur, the pros, anything that took place in Georgia. I did golf course reviews," she reminisced.
"I have always loved writing feature stories," Putnam added. "That was my favorite thing" during a career spent mostly in magazine writing.
Her work with Patch, an online news service, marked a somewhat harder-edged tilt to her career arc. Putnam covered various aspects of Peachtree Corner's drive to become a city in 2012, along with its early buildup period that included election of a city council and establishment of departments and services. She established close relationships that proved key to her next phase.
The move to a city job
Then came a massive layoff in the early 20-teens, which put about 90 % of local community-covering Patch editors on the street.
Putnam rang up Mayor Mike Mason, saying, "I just wanted to let you know. There's this massive layoff and I'm gone."
She continued, "About two weeks later, he called back and said 'We're looking for a communications director. Would you like the job?' I said yes, of course. I didn't have to hesitate on that."
Putnam went from the more arms-length relationship of a journalist covering a community to becoming a spokesperson for a locality and shaping its message. She became Peachtree Corner's first communications director, supplanting an ad-hoc approach which had relied on outside vendors writing news releases on city happenings.
"I started March 1 of 2014 and sat down to a desk and a computer and had to create the department basically," she recalled.
Already in possession of good journalism and public relations skills, she said, it was a natural fit. "Initially when I sat down at the desk there wasn't a lot of news going on about the city," she said. "It was news, less than three years old, and they were still putting things together to make it run efficiently."
That changed after Peachtree Corners purchased the property across from the Forum for the Town Center development. It generated a lot of buzz and news, she said, as the city held a series of town hall meetings asking residents what they wanted in a community gathering place.
The Corners' decision to pursue a multi-use trail network was another rich source of content, she indicated. The push to establish the Curiosity Lab, provide incentives for developers and establish a redevelopment authority provided still more grist for the mill.
Looking backward and forward
The building of the city and its programs over the years has been handled well over the past nine years, Putnam thinks. "We have a good city council that is made up of intelligent and well-educated professionals," she said. "Even though none of them had held office before, they had a good understanding of it and have worked together to make the city what it is today."
She also gives high marks to city manager Brian Johnson, a boss who sets guidelines, then gets out of the way and doesn't micromanage.
Her job has been both fun and challenging, said Putnam. Fun in that when she's out about and interacting with people, she finds that her outreach and projects have found a favorable audience. Challenging in that the pace is quite rapid.
Putnam is looking to shift gears to a different pace and an altered roster of plans and priorities with her retirement while keeping busy. She plans to travel to visit family who live out of state, including a son who lives in Arkansas, family members in Florida she hasn't often gotten to lay eyes on and her grandkids, although she points out that with the pandemic, "there's an asterisk next to the travel category."
She also plans to help her husband in his business — he's a certified pickleball instructor — while playing the game herself and renewing her acquaintance with golf.
As she steps off the municipal stage, Putnam feels that the city is in good hands and well-positioned for growth and change.
"It' done remarkably well," she said, "and they've had good support from the community. Of course, there are always naysayers; you go to any community and you'll find that. But overall, we've gotten very favorable responses.
"There's been nothing boring about it, that's for sure."

Film Industry is Coming Back! Ozark, Disney and More Shot in the City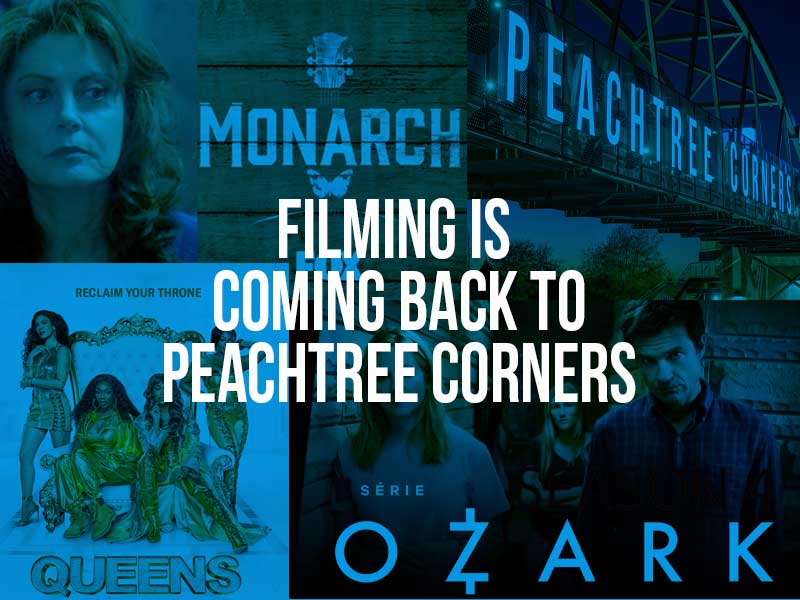 We are glad to see the film industry back up and running and, once again, filming in
Peachtree Corners. We have had 13 requests from production studios so far this
year, which is about the same as in 2019. Obviously, 2020 was a bust, with only one
Capital 1 commercial in January.
But the industry is winding back up, which is good to see. Blue Cat Productions
filmed in Peachtree Corners six times over the past year. You may know their work:
the series Ozark. The series Monarch also filmed in Peachtree Corners this past
summer, and most recently ABC Signature, a subsidiary of Disney Television
Studios, filmed some shots for the series Queens at The Forum shopping center.
A representative from Disney toured City Hall on Nov. 18 for another series.
Apparently, they are interested in filming a new series that involves an FBI agent.
They were looking for a meeting room with "gray government walls." It's called
Class of 09 and it's an FX/Hulu miniseries about the FBI that follows agents in the
years 2009, 2019, and 2065. It is under the Disney umbrella since they own Fox,
who owns FX. They need to make the front of City Hall look like Arizona, however,
which could be interesting.
We mentioned to the Disney folks that if they don't get exactly what they are
looking for, we do have an extended reality production studio in town that I'm sure
could give them a hand, Music Matters Productions. A lot of people know about
Eagle Rock Studios in Gwinnett County, near Norcross, but they may not realize all
the film activity taking place in Peachtree Corners.
We like to have film crews here because they often bring with them a lot of people
who need to eat and need a place to stay. This benefits our hotels and restaurants.
So, our city staff strives to review film permit applications the same day they are
received. Sometimes we have questions, like "Are you going to blow up any stuff?"
Ozark used some pyrotechnics a few years ago in Technology Park when they were
blowing the windows out of a building. Obviously, we don't want residents or
businesses to be disturbed, which is why we like the studios to let us know when
they are planning to do some filming here. In fact, we require it, actually. We
require that neighbors be notified and that police officers be on hand for any road
closures to help direct traffic. On occasion, we have had to say "no" because it
would be too disruptive to people or businesses or create safety concerns. But
overall, I think Peachtree Corners has a pretty good reputation for being
accommodating to the film industry.
If you have some vacant space in a shopping center or office building, the film
studios may be interested in renting it for a few months, perhaps longer. Our staff
can get you connected with the right people if you are interested in leasing space to
Disney or other studios. Just take some photos of the building, inside and out, and
send them to our economic development staff. Maybe the film studios will give
Peachtree Corners a mention at the end of the flick.
Stay safe, Mike Mason, Mayor
Source: Mayor's Letter

EV stations for business ready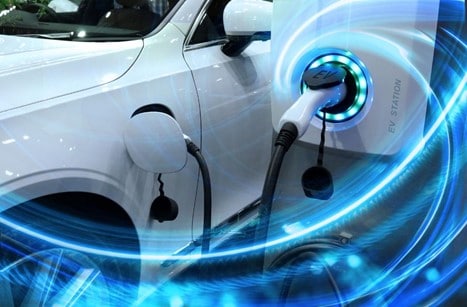 The City of Peachtree Corners is offering assistance to businesses in the city that are interested in installing electric vehicle charging stations.
As part of President Biden's $1 trillion bipartisan infrastructure bill, there are a number of incentives at the local, state and federal levels available to those looking to adopt electric vehicles. In addition, Georgia Power is also offering incentives as part of its Make Ready program.
For businesses, the first step is to determine what the stations need to do. Will they be supplying power to a fleet of vehicles, or enabling employees to charge vehicles at work? Perhaps the goal is to attract shoppers who want to park where they can get charged at the same time. Whatever the wish, the city of Peachtree Corners is available to help businesses determine the best arrangement for its needs and connect the people with the right resources.
There are a variety of cost off-sets currently available. Commercial property owners and businesses may set up a time to speak with experts who can help walk them through the process of installing EV charging stations on their property.
For more information, contact Jennifer Howard at jhoward@peachtreecornersga.gov

Construction Update: Bush Road at Medlock Bridge Road Project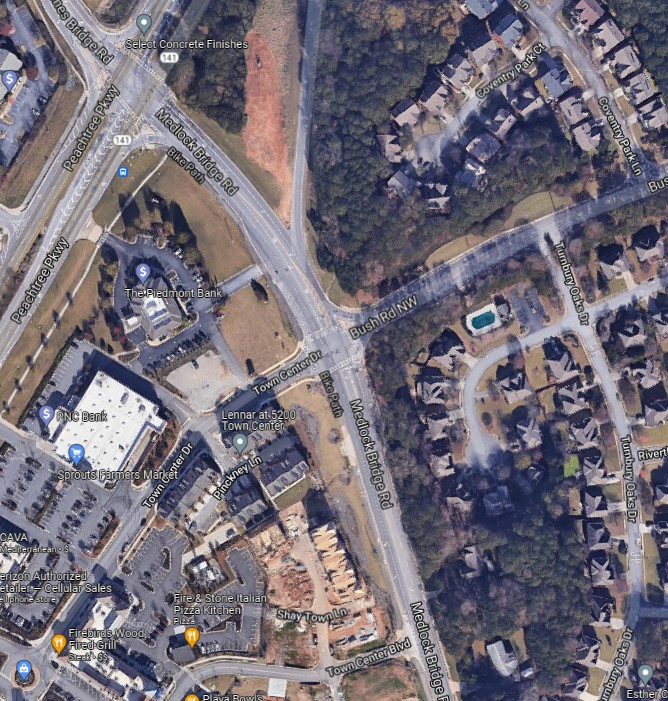 The City of Peachtree Corners is providing this information as a construction update for the Bush Road at Medlock Bridge Road project.  The goal of this project is to improve the intersection of Medlock Bridge Road, Bush Road, and the slip ramp to State Road 141. The project is currently under construction.
This project includes the following:
Two lanes added to northbound Medlock Bridge Road to accommodate a left turn lane
Through lane leading to SR 141 South
Through lane to East Jones Bridge Road
Through and right turn lane leading to both Bush Road and the slip ramp leading to North SR 141
Second right turn lane added to Bush Road that leads directly to the SR 141 slip ramp
New traffic signal installed to aid in the operation of these new lanes
Widening and traffic signal on Medlock Bridge Road and Bush Road
In addition, this project also includes a new concrete sidewalk, island, curb and gutter, asphalt paving, drainage improvements, modular block retaining wall, overhead signs, ornamental fence and ornamental trees.
Current Status of Project
Complete:
Drainage improvements, retaining wall, and general grading
Most concrete work
Base layer asphalt for the Medlock Bridge Road and Bush Road turn lane extensions
Remaining:
Overhead utility relocation
Traffic signal installation
SR 141 slip lane construction
Concrete island and ADA ramp construction
Final asphalt layer installation
Guardrail, sod, decorative trees, ornamental fence, signing and marking
Remaining Schedule/Milestones (estimated):
Georgia Power to set three joint-use poles and five utility poles – Mid December 2021
Traffic Signal Installation – January 2022
Overhead facilities relocated to new poles by Georgia Power, Comcast, AT&T, Zayo – February 2022
Existing pole removal by Georgia Power – February 2022
Guardrail, signs, fencing, trees, filling gaps in sidewalk, curb and gutter, sod, final asphalt paving and striping – March 2022