With the City Manager: The Forum sale and its impact, plus what is PadSplit?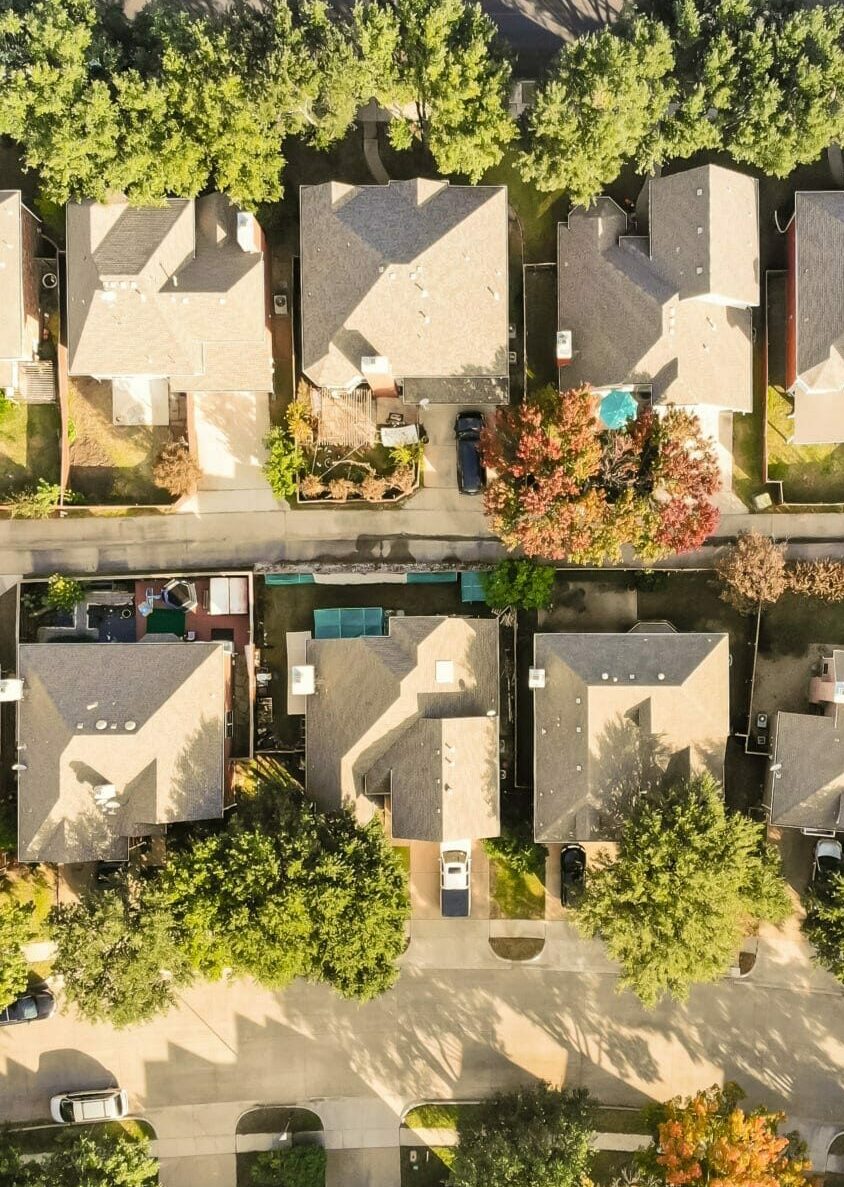 The Forum Shopping Center could be under new ownership soon, but the city of Peachtree Corners is determined to not let it become just another failing shopping mall.
City manager Brian Johnson said if the 500,000-square-foot mall does get a new owner, the city would like to work with them when it comes to any revitalization plan.
The Forum is currently managed by Bayer Properties, a commercial real estate firm based in Birmingham, Ala., which was granted third-party management rights in 2019. Its retailers include a Barnes & Noble, Trader Joe's, Old Navy, Home Goods and Pottery Barn, but there are plenty of suites open for new businesses, Johnson said.
"The Forum finds itself in a position where I think a new owner is going to do something beyond just becoming a new owner and just work hard to fill lease space," he said.
"Someone is going to buy this thing. When you add up all the lease revenue, it has to exceed their operating cost and the note they have on the property. To a degree, they are chasing numbers and they're not married to the community like us, and they'll fill space with tenants you just don't want to see at something like this. That's the first sign of a terminal illness."
The challenge will be coming up with ideas to make The Forum a place that is more attractive to young people, and the best way to do that is to utilize its 500,000-square footage and create a public gathering area that can be used as a venue for more events, Johnson said. He added that several proposals have already been made to do just that, including the construction of a two-story parking garage that will allow the current parking between facing stores to be converted into a large gathering space.
"Once you show there is a reason for people to hang out, there's something to do and space to do that, I think you're going to start seeing space get filled by tenants who cater to a younger crowd because now there's a reason for them to do it," he said.
"I think we can reinvent The Forum in such a way that we don't have such density that the parking is an issue and such density that the public space, there won't be such a crush of people that people will enjoy going there."
Another improvement Johnson wants to see is to make the Forum more accessible to nearby residents.
"On-site residential creates a stable customer base for the mix of uses that are there," he said. "If there's a boutique pet store that's within walking distance of where I live, I will shop there even if it's more expensive versus getting into my car to go some bigger pet place like PetSmart. The Forum doesn't have that."
With the success of the Peachtree Corners Town Center shopping mall on the other side of Peachtree Parkway, Johnson said the two shopping centers are the heart of the city, and he is determined to see both thrive.
"The Forum is an integral part of this community," he said. "It can't fail, and the city will not let it."
PadSplit 'problematic on a number of fronts.'
An Atlanta-based start-up that provides affordable housing has been running into legal battles as they've tried to expand.
PadSplit, founded in 2017 by CEO Atticus LeBlanc, has made its way into Peachtree Corners. The company allows landlords and property owners to rent out individual rooms within their homes to tenants, which means owners can rent out single-family homes to four or five (and in some cases as many as 10) tenants at a time, while each tenant pays a low weekly rent rate for a furnished room.
PadSplit does not own any of the properties listed on its website but is responsible for making sure all rooms are furnished. While the company's website states PadSplit conducts background checks on all its tenants and advertises high standards in terms of maintenance and furnishing, the company has run into legal trouble and backlash.
Last year, WSB-TV in Atlanta interviewed former PadSplit tenants as part of a seven-month investigation, and many of them complained about unsafe living conditions and violations of code enforcement. Johnson has concerns about those same issues arising in Peachtree Corners.
In Peachtree Corners, the city code prohibits short-term rentals of less than 31 days. Any property that provides less than 31 days of renting is considered a hotel and is subject to hotel code standards, Johnson said. Peachtree Corners residents cannot turn any property they own into an Airbnb for the same reason.
"We had a situation uncovered here in a neighborhood in which a property owner used a company called PadSplit," Johnson said. "It was brought to our attention that an owner there had been advertising for as many as 10 rooms in one house.
"There are those within the community who may have heard about this and are wondering what our stance is. We absolutely do not allow this kind of stuff to happen. We do not want our neighborhoods to end up getting into a situation where people are coming in and they're running some of these properties as investment properties."
City code also prevents more than six vehicles from being parked at a residence, and no parking on grass or dirt is allowed.
"It's problematic on a number of fronts," Johnson said. "Everything from, you know, where do you park all those cars?"
Johnson said the homeowner trying to advertise his home on PadSplit has already sparked action within city government.
"We're going to make our public code a little bit clearer so that if there is a homeowner digging into it saying, 'Hey, can I do this?' it will be clear," he said.
The article is in part based on a recent podcast episode of Prime Lunchtime with the City Manager.
Peachtree Corners Receives Sixth Straight Distinguished Budget Presentation Award
Temporary Closures of Portions of the Town Center Parking Deck Through Summer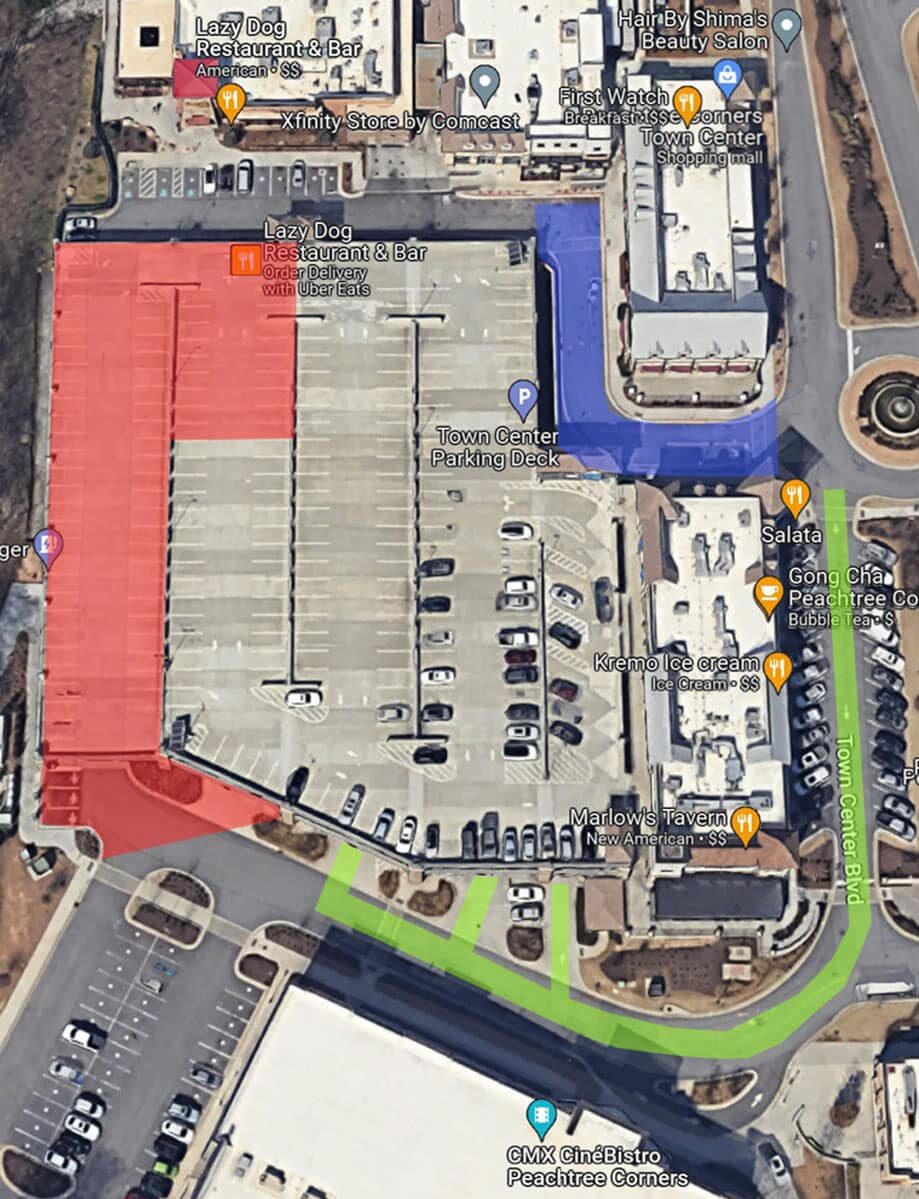 Beginning March 21, 2023, portions of the parking deck located in the Peachtree Corners Town Center will be closed to perform maintenance, repairs and area improvements.
These closures will affect the entrances immediately in front of Lazy Dog Restaurant, the entrance entering the lower deck closest to the CineBistro parking lot, and the southern ramp section in the area of the electric vehicle charging stations.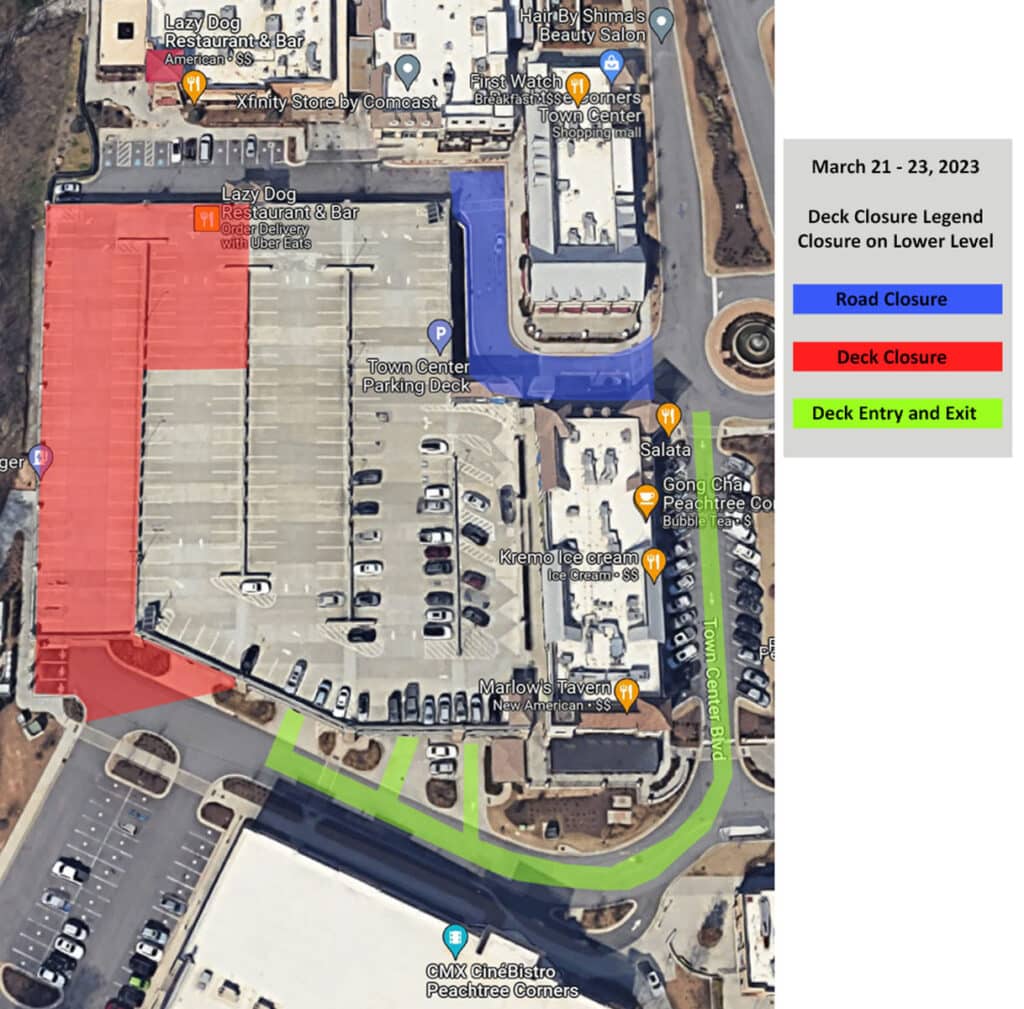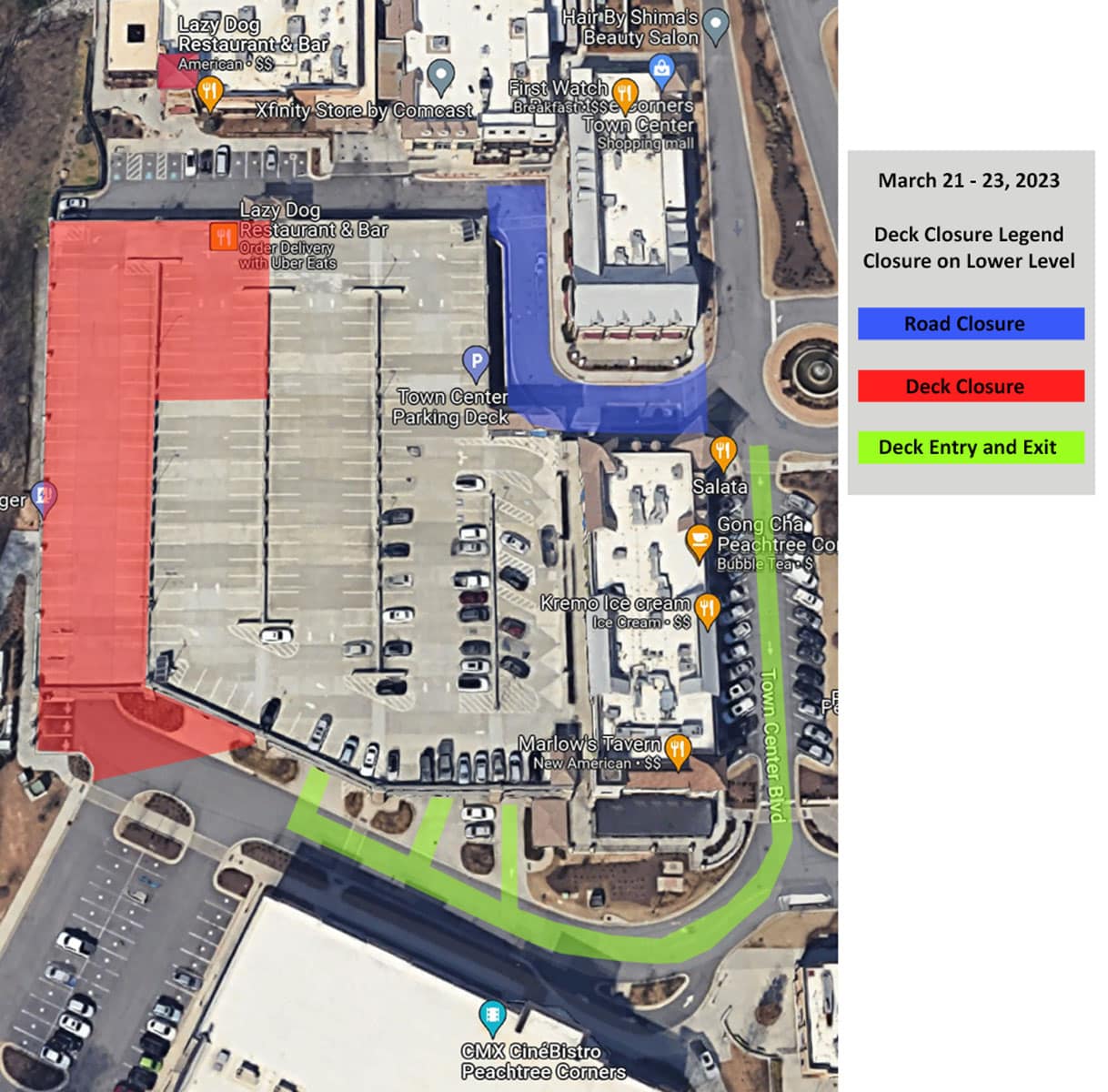 During the closures, from March 21 to March 23, all entry into the deck must be done through the lower deck entrances across from CineBistro.  The entrance nearest the traffic circle fountain will be temporarily closed to facilitate materials delivery for the project.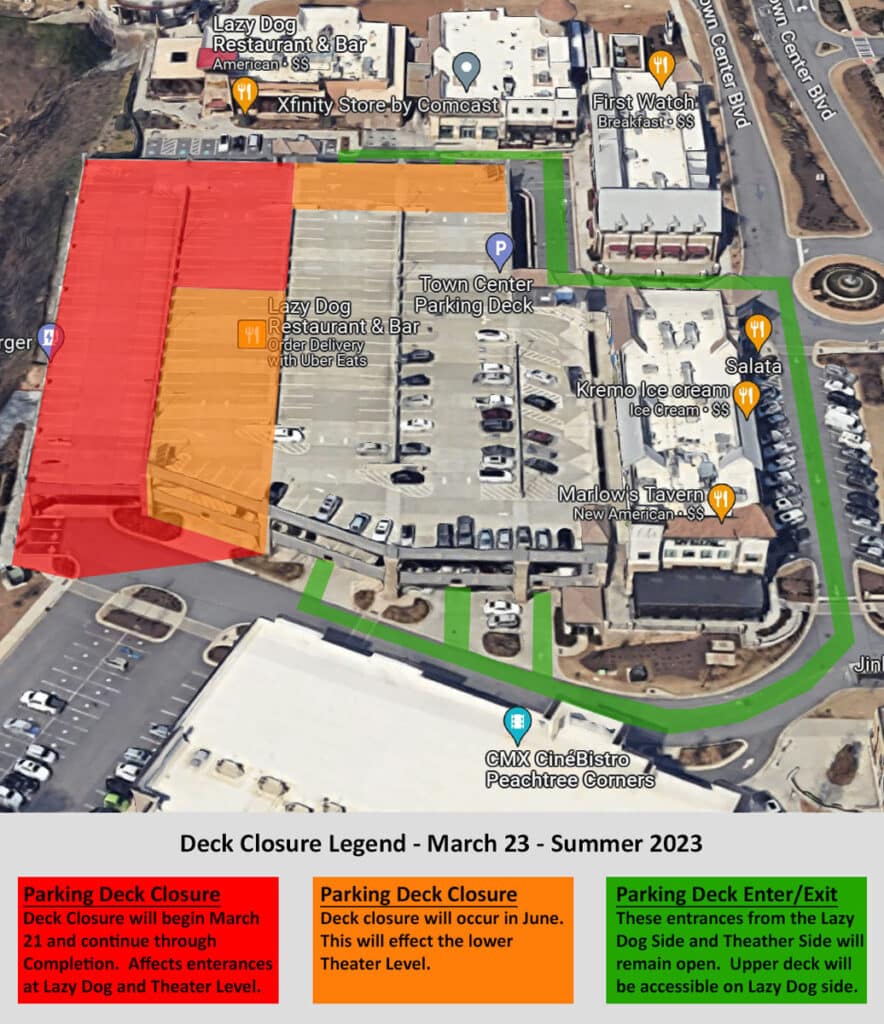 Following delivery, this entrance will be reopened for the duration of the project. Additionally, the ramp providing access to the upper level of the deck will remain open throughout the project.
During this time, the vehicle charging stations will also be inaccessible.
Peachtree Corners City Council Recognizes GCPD Officers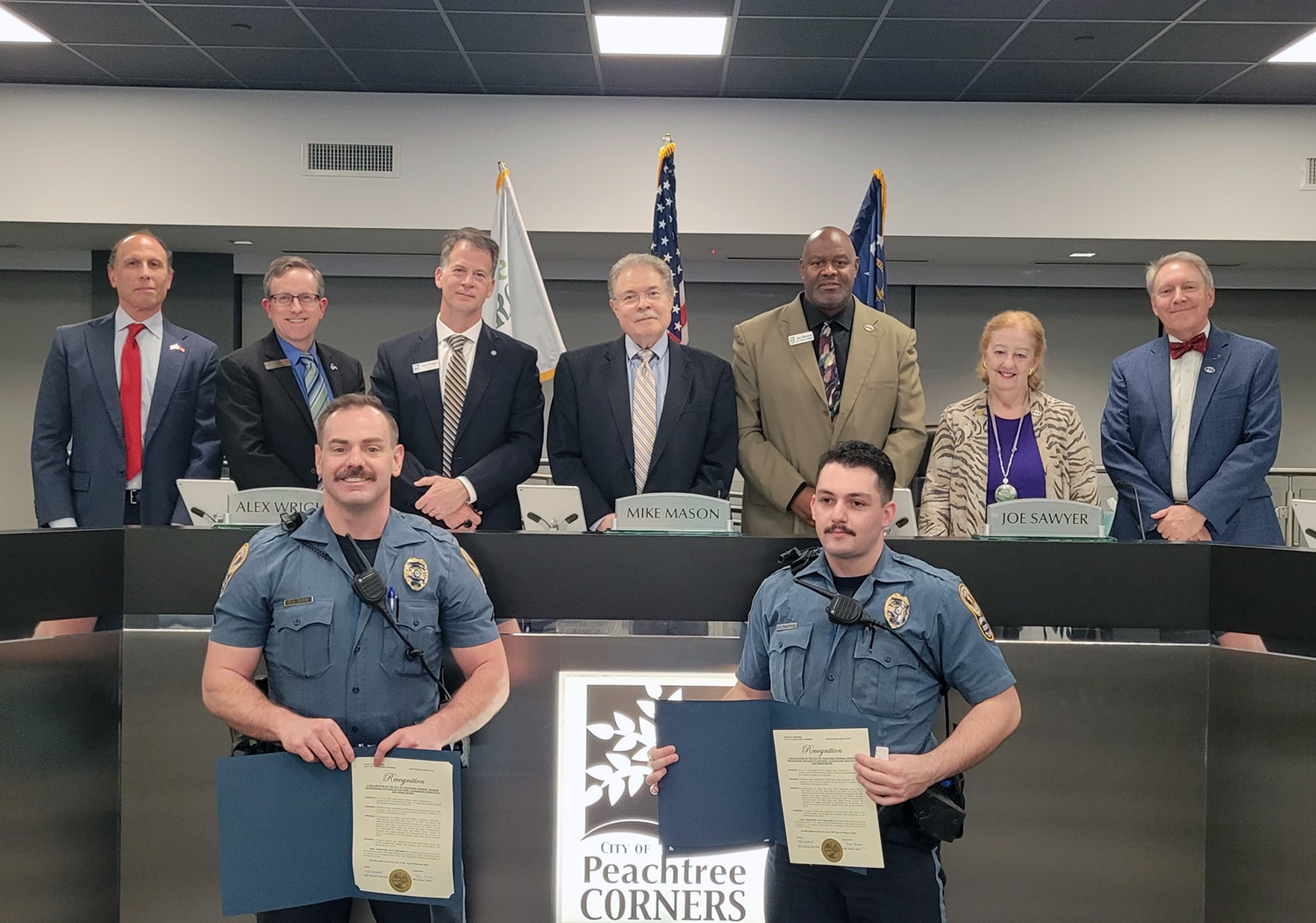 During the Council Meeting on February 28, the City of Peachtree Corners recognized three Gwinnett County Police Department Officers — Officers Dillon Burk, Aleksandar Panayotov and Amber Brown — for their actions last November.
The three officers worked quickly to stop alleged suspects involved in victimizing Peachtree Corners businesses.
City Manager Brian Johnson issued the following Proclamation:
A Declaration of The City of Peachtree Corners, Georgia Recognizing Officers Dillon Burk, Aleksandar Panayotov, and Amber Brown
WHEREAS, On Nov. 8, 2022 West Precinct officers were dispatched to a burglary at the SS Food Mart and Vape. A video was obtained showing four suspects smashing the front door.
WHEREAS, Detectives were contacted by Officer Burk, who recognized one of the suspects in the video as a juvenile he had previously been arrested on a shoplifting call alongside an adult.
WHEREAS, On November 12, Officer Burk and Officer Panayotov performed a traffic stop on a car with plates that did not match the vehicle. The driver was the adult female previously arrested for shoplifting with the juvenile. There was a book bag in the car that the officers recalled seeing in the burglary video. The female was taken to headquarters and interviewed by Officer Burk and Officer Brown. During the interview, the suspect disclosed her involvement in the burglary, as well as the location of the stolen goods, which were at the juvenile's home.
WHEREAS, A search warrant was obtained and stolen items were found. The female suspect was charged with burglary and contributing to the delinquency of a minor.
NOW, THEREFORE, BE IT DECLARED by the Mayor and Council of the City of Peachtree Corners that these officers be recognized for their good police work, for without it, the suspects would have likely continued victimizing businesses in Peachtree Corners.
SO DECLARED on this the day of 28th day of February 2023.