City Council Recognizes Norcross HS Senior for Earning Eagle Scout Rank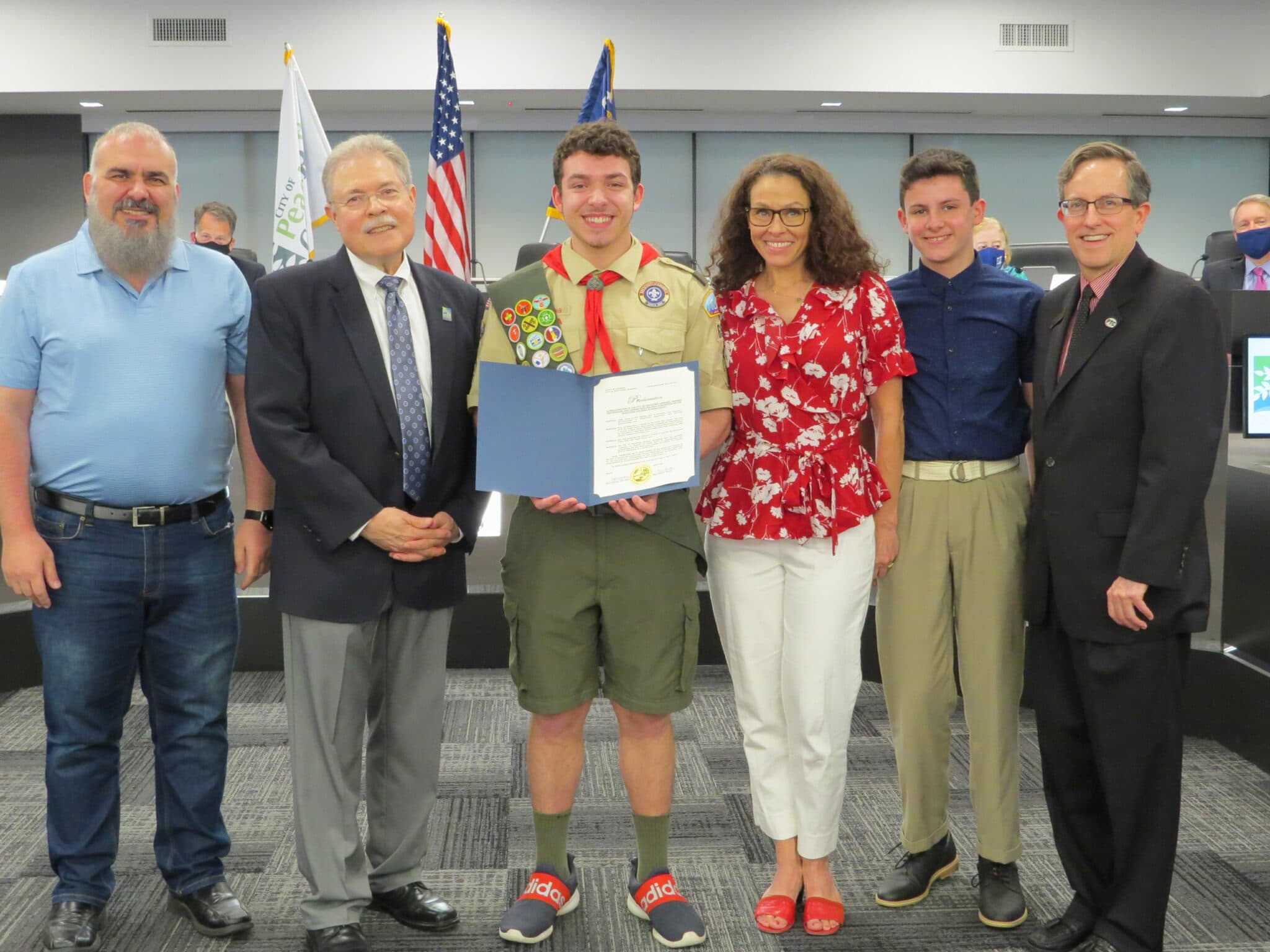 The Boy Scouts of America's highest rank is that of Eagle Scout. Achieving this prestigious milestone is considered Scouting's highest accomplishment. At its April 27, 2021 meeting, the Peachtree Corners City Council had the pleasure of presenting Peachtree Corners resident Niko Avradopoulos, a senior at Norcross High School, and member of Troop 650 with a formal proclamation in recognition of attaining the rank of Eagle Scout.
The requirements for achieving the rank of Eagle Scout, which are attained by only 8% of Boy Scouts, are numerous including earning at least 21 merit badges, demonstrating Scout Spirit, and demonstrating leadership in their troop.
One requirement for Niko's Eagle Scout award was to interview a member of the city council. City Councilman Eric Christ was selected because the Avradopoulos family lives in his district.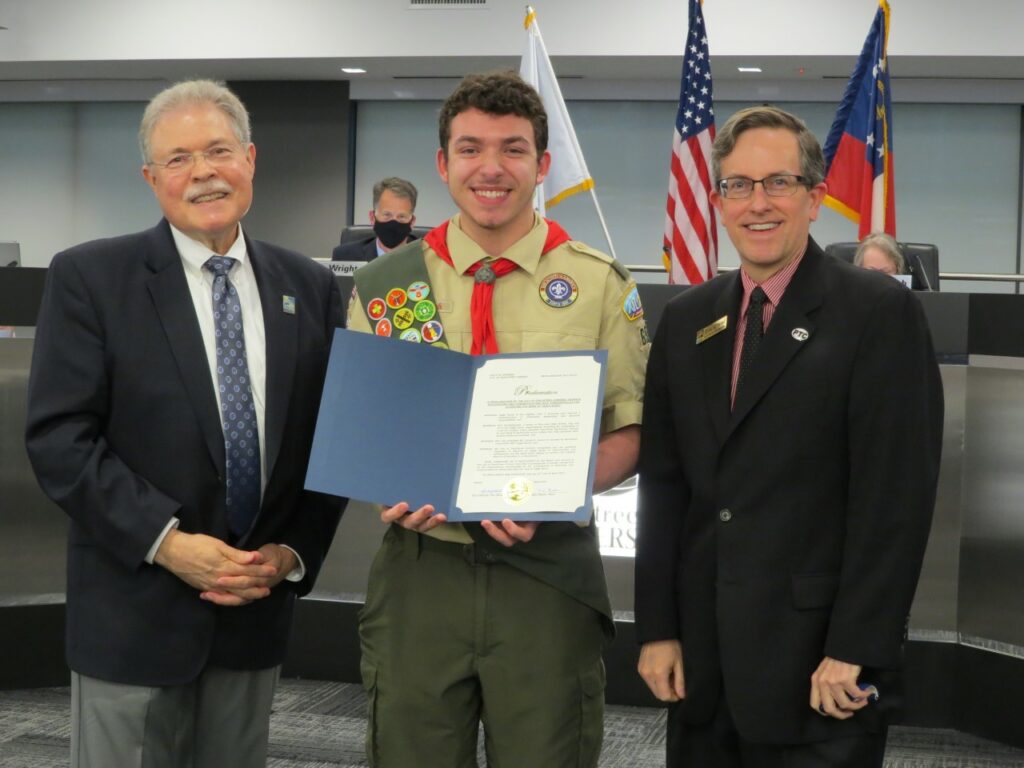 The final requirement requires the Scout to plan, organize, lead, and manage a community service project.
For his service project, the high school senior hand-built eight picnic tables for Peachtree Elementary School for the students to use so they could socially distance during lunches.
Niko became his troop's 80th Scout to attain the rank of Eagle Scout extending Troop 350's record of success. The troop meets at nearby Mt. Carmel United Methodist Church.
"The council and I are so pleased to have the opportunity to recognize Niko for his achievement," said Mayor Mike Mason. "The Eagle Scout badge is recognized as a mark of distinction; it signifies a dedication that few can meet. We are honored to be able to present the city's proclamation to this fine young man."
Gwinnett County Celebrates Freedom During Juneteenth Family Day Event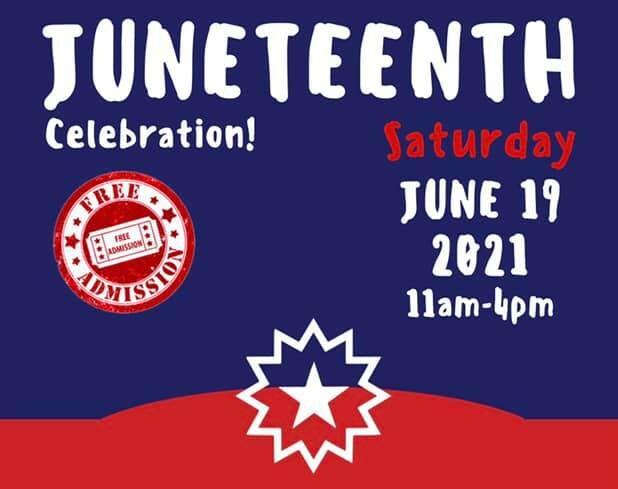 Gwinnett County and the United Ebony Society are teaming up for a national event right here in Gwinnett County.
The family-friendly Juneteenth Celebration will be held at Rhodes Jordan Park tomorrow, June 19 from 11 a.m. until 4 p.m. The fun event will include historical presentations, performances, music, vendors, games and food trucks.
"We're excited to partner with the United Ebony Society for this celebration of our vibrantly connected community," said Gwinnett Community Outreach Director Shaunieka Taylor. "Together, we can commemorate Juneteenth, not just for its impact on the lives of African Americans, but for its indelible mark on American history."
Juneteenth's legacy dates back to June 19, 1865. On that day, Union troops marched into Galveston Bay, Texas to announce an executive decree that all those enslaved in Texas were now free.
Rhodes Jordan Park is located at 100 E. Crogan Street in Lawrenceville.
The Juneteenth Celebration follows a soil collection ceremony hosted by the County, city of Lawrenceville, the Gwinnett Historical Restoration and Preservation Board and the Gwinnett Remembrance Coalition near the Gwinnett Historic Courthouse. The ceremony will honor the life of Charles Hale — a black man who in 1911 was kidnapped and lynched by a white mob in downtown Lawrenceville.
Attend a virtual lawn care and pest management workshop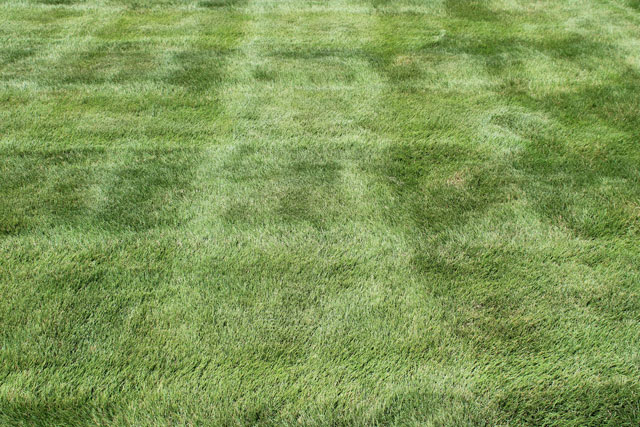 Learn to identify causes of common lawn and garden problems along with tactics to address these problems in an environmentally friendly way. A virtual Lawn Care and Pest Management workshop is being held on July 15 at 6 p.m. Register at Gwinnetth2o.com by sending an email with your name, address, and phone number to DWRWorkshops@GwinnettCounty.com; or by calling 678.376.7193
Memorial Day Services at Town Center [Photos]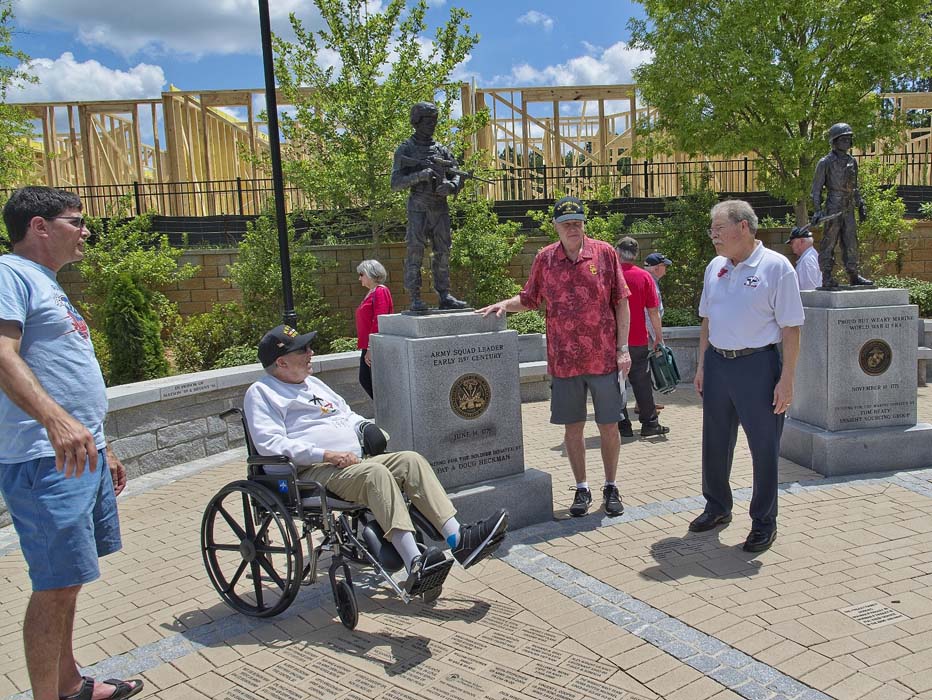 The city commemorated Memorial Day Monday with a ceremony at the Peachtree Corners Veterans Monument. Mayor Mike Mason, Bob Ballagh gave remarks, on behalf of Ms. Anne Harris, a Gold Star family member.
Photos courtesy of Ludwig Keck