Light Up The Corners Races Through Town Again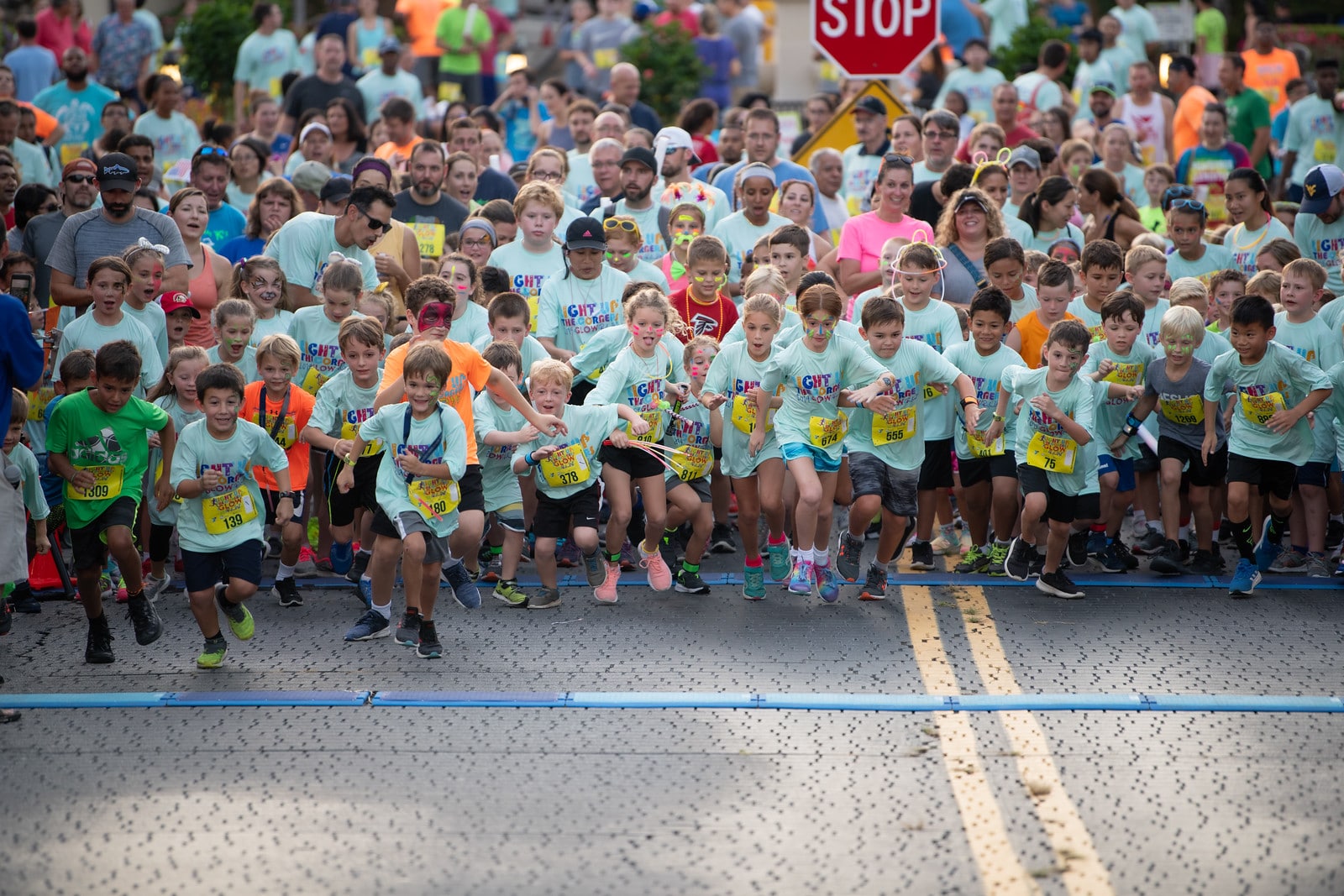 Coming just around the corner in The Corners is the much-anticipated Light Up The Corners Glow Run and Twilight Trot. The nighttime community race will be held Saturday, August 14.
This lighthearted fundraiser race benefiting the WHY IT MATTERS campaign for Robert D. Fowler YMCA kicked off its first year in 2012 with a couple hundred participants and rose to over 1,200 in 2019. Light Up the Corners took a hiatus last year for obvious safety concerns, but now people are lacing up their running shoes and itching to put rubber soles to pavement.
"First of all, coordinating a race of this magnitude takes the assistance of many people and the Light Up The Corners race committee is made up of some awesome volunteers who — like me — are running/fitness enthusiasts and also fans of the Fowler YMCA," said Race Coordinator Amy Massey.
Massey served on the board of the Fowler YMCA for a decade; therefore she "understood their mission and how important their annual campaign [WHY IT MATTERS] is to achieving that mission of enriching the lives of people in the community regardless of ability to pay for their life-changing programs and services." Massey's passion for running and compassion for the local community to have access to healthful resources made Light Up The Corners a serendipitous venture.
Putting together a program of this magnitude takes more than glow powder and willpower. There are many facets required to ensure a smooth and successful race day, such as soliciting sponsors to offset the costs, designing and ordering T-shirts, purchasing glow items, coordinating music, food and drink, course monitoring and ensuring the safety of participants. But like anything worth anything in life, the behind-the-scenes effort it takes to make it happens makes it that much more worthwhile.
Race and post-race info
This race is a great introduction for those new to public races, as well as a unique challenge for veteran runners. Festivities are divided into two main events, a 4-Mile Run and Twilight Trot 1k. This one-of-a-kind nighttime experience is less about how fast people can run or walk and more about much fun they can have!
The Forum at Peachtree Parkway is not only a proud sponsor but also serves as the location for the occasion. The course will be lined with blinking lights to illuminate the path and participants will be given glow sticks, a glow necklace and other glow bling to light up the course.
After the race, everyone is invited to stick around for the Post-Race Party, bursting with live music and free food and drink from generous sponsors: Grace 1720, Teds Montana Grill, Mojitos Bistro, Black Walnut Cafe, PokeWorks, Taqueria Tsunami, Press Blend Squeeze, Trader Joe's and Ingles.
There will be contests and prizes for the "glowiest" men, women, boys, girls and teams. Gift certificates will be awarded from many Light Up The Corners sponsors, such as Spa Sydell, Gigi's Cupcakes and California Pizza Kitchen.
Registration Information
Online Registration can be completed through lightupthecorners.com or directly at runsignup.com
Race Weekend Schedule
Saturday August 14, 2021
Twilight Trot 1k (6/10 mile) Start: 8 p.m.
4 Mile Run Start: 8:30 p.m
Location: The Forum on Peachtree Parkway, 5155 Peachtree Pkwy
A few things to keep in mind
■ Parking is limited so race coordinators suggest walking, running or carpooling to The Forum. If driving is necessary, please plan to park at one of the following locations: Fowler YMCA, Ingles Shopping Center, Peachtree Corners Baptist Church or Technology Business Park. There will be some spaces in the lots in front of Moe's/Yogurtland, and behind Trader Joe's off Peachtree Corners Circle.
■ This is a rain or shine event; but should there be lightning or thunder in the area at the time of the event or in the immediate forecast, the start may be delayed until it has passed.
■ Unfortunately, due to lack of insurance coverage for pets, dogs aren't allowed.
■ Currently Gwinnett County does not allow road closures for this race. That said, there will be a coned-off lane for the race as well as 20 police officers and many more volunteers on the course patrolling to keep cars at a distance.
■ The cost of both the 1k run and the 4-Mile run are the same, though 1k runners also receive a t-shirt, additional glow swag, a glow toy and a finisher's medal at the end.
So pick out a colorful neon workout shirt, throw on a pair of shorts and join in the fun! Visit the race website, lightupthecorners.com, for schedule updates and additional details.
Police Citizens Advisory Board to host first Town Hall on public safety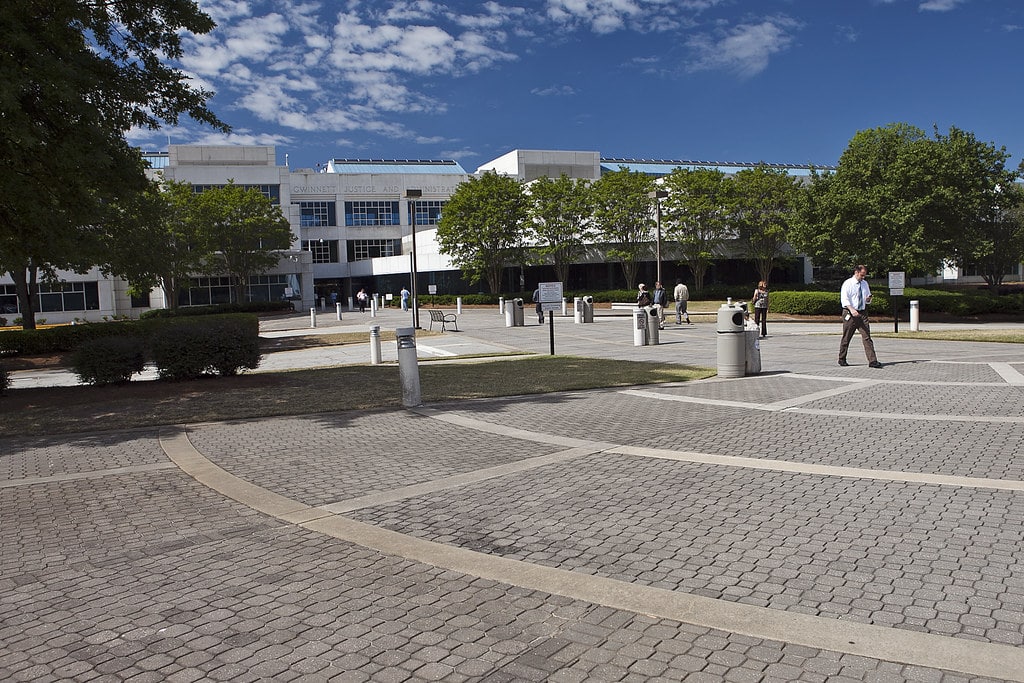 The Gwinnett County Police Citizens Advisory Board will hold its first town hall meeting Tuesday, Sept. 21 at 6 p.m. to give residents an opportunity to meet board members, hear from the chief of police and make their voice heard about public safety in Gwinnett.
The advisory board was established earlier this year to act as a liaison between the Gwinnett Police Department and residents to enhance public safety within the community.
The board also serves as a vehicle to help residents stay informed and involved in public safety by providing recommendations related to law enforcement policies, procedures, practices and training.
Residents are invited to submit comments for the meeting in person or online by visiting GCGA.us/PCATownhall.
The meeting will be held in the Gwinnett Justice and Administration Center Auditorium, located at 75 Langley Drive in Lawrenceville. For more information about the Police Citizens Advisory Board, visit GwinnettCounty.com
Councilmember Wins Two Civic Awards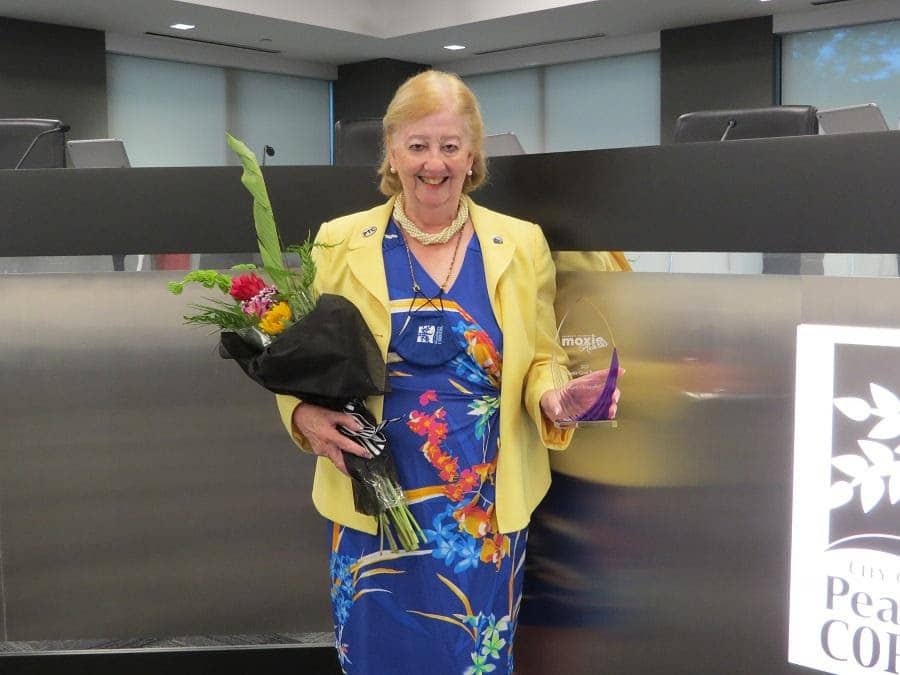 August was a banner month for Councilmember Lorri Christopher! The long-time Rotarian received the "Rotarian of The Year Award" for exemplifying this year's theme for the international organization, "Rotary Opens Opportunities" on August 18.
Then the following week, she was one of seven winners (out of 90 finalists) named in this year's Gwinnett Chamber's annual Moxie Awards. Lorri received the "Greater Good Award" from the chamber on Aug. 27.
The Greater Good Award recognizes a woman championing her community. Her innovative
ideas reach all members of her region and make her community an ideal place to live, work and play.
The Moxie Awards recognizes both individuals and organizations. Individual awards honor
those who are trailblazers in a male-dominated field, Gwinnett County champions, emerging
leaders, professionals who are at the peak of their career and those who are generous with
their time, talent, or resources.
Another Peachtree Corners citizen, Judge Kristina Hammer Blum, Chief Magistrate for Gwinnett County was part of event, participating in a panel discussing "Turning Your Obstacles into Opportunities."
Ms. Christopher has served on the Peachtree Corners City Council since the city was founded
July 2012.
Read more on the Gwinnett Chamber website: gwinnettchamber.org
Neighborhood Cooperative Ministries Celebration featuring Coach Mark Richt

October 5, 6 P.M. Atlanta Tech Park. Tickets on sale now. $100 for Individuals, $1000 for Table of 8. Register at ourncm.org/celebration/.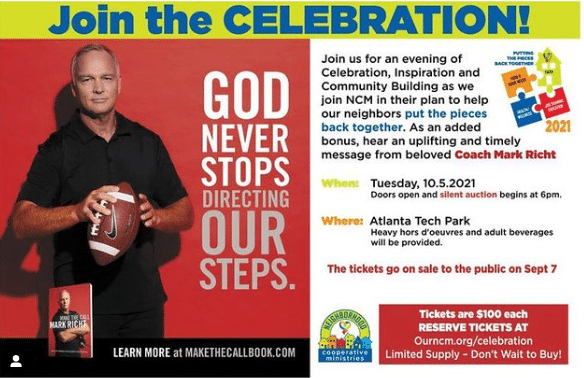 Join Neighborhood Cooperative Ministries for a fun and festive evening of good food, drinks, a silent auction and great people as they highlight the heroes of the last 18 months, celebrate how far the community has come and articulate their plan to walk alongside our community as they help "put the pieces back together". As an added bonus, hear an uplifting and timely message from beloved Coach Mark Richt. He is a retired head football coach for University of Georgia and University of Miami, an author, and current sports analyst for ACC Network and ESPN.
Thank you for joining this effort to make a difference in our neighborhood, one family at a time!