Wesleyan School Faculty Members Recognized for Distinguished Service by GISA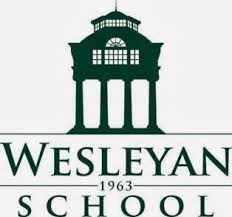 The Georgia Independent School Association (GISA) has recognized four Wesleyan employees for twenty-five years of service in independent school education.
Becky Cardwell (head of school's office); Billy Coxhead (business office); Sylvia Pryor (admissions office); and Guillermo Vallejo (high school Spanish) have each worked in independent schools for a total of 25 years.
"The GISA Distinguished Service Award honors professionals who have served twenty-five years in independent schools," remarked Chris Cleveland, Head of School. "This career milestone is one that demonstrates an unyielding commitment to students and families. We are thankful for the investment Becky, Billy, Sylvia, and Guillermo have made in countless lives both at Wesleyan and in other independent school communities during their careers."
Wesleyan School is a Christian, independent K-12 college preparatory school located in Peachtree Corners, Georgia. At the start of the 2020-2021 school year, Wesleyan enrolled 1,193 students from throughout the metropolitan Atlanta area. To learn more about the school, visit wesleyanschool.org.
GCPS transitions to digital learning Jan. 19-22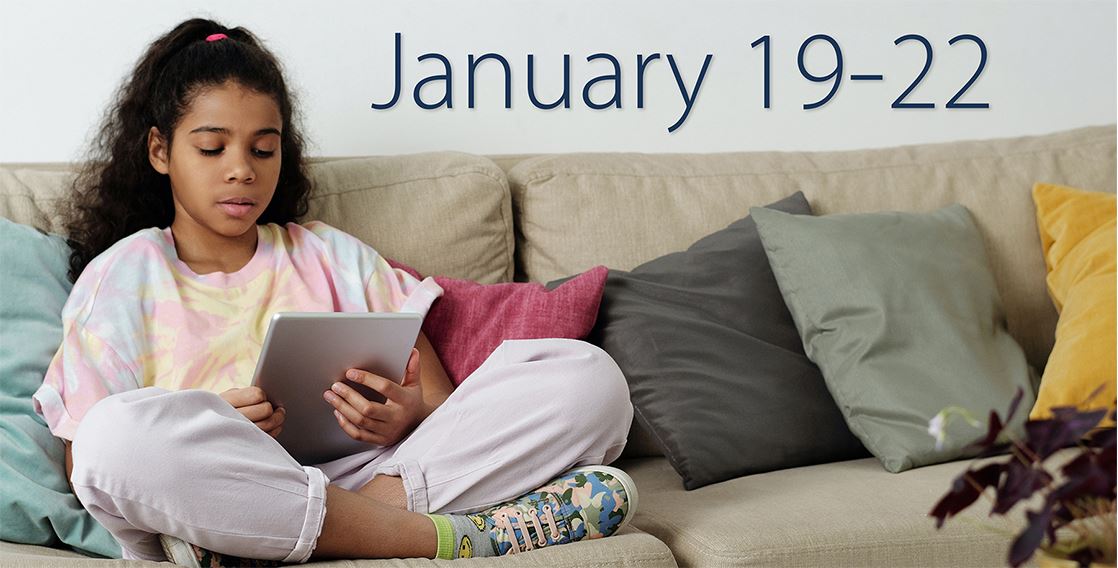 Gwinnett County Public Schools (GCPS) announced that it will temporarily transition all in-person learners to digital instruction beginning Tuesday, January 19. (Monday, January 18, is a school holiday.) District leaders will monitor the COVID situation and its effects on staffing to determine its ability to resume in-person instruction on Monday, January 25.
In making this decision, CEO/Superintendent J. Alvin Wilbanks said "As students returned to in-person and digital instruction this semester, we acknowledged the need to monitor the impact the rising COVID numbers within our community might have on our schools. The reality is that our school system—like our community and the state— is feeling the results of the holidays and winter break. We are experiencing higher numbers of cases, suspected cases, and close contacts among our in-person students and staff. The move to 100% digital learning for the coming week will allow us to effectively serve students while also doing what is best for our students and staff given the current situation.
"The decision to shift to digital is not one that is made lightly," he said. "However, it is a possibility we have planned for, knowing that the safety of students and staff and our ability to effectively serve students are priorities. While we fully intend to honor the choices our families made for their children in regard to receiving instruction in-person or digitally, the bottomline is that we must have the staff on hand in order to be able to do so."
Mr. Wilbanks noted that the post-break impact on the district's ability to effectively staff schools and serve students is a concern. On January 12, GCPS experienced 125 new reports involving employees who tested positive, were suspected of having COVID and were being tested, or had been identified as close contacts. These new cases brought the district's total number of staff out of school or work to 785, with 460 of those being teachers. This issue is compounded by the shortage of substitutes available, an issue that school districts across the nation are experiencing.
The shift to digital learning next week for all students, coupled with the observance of Dr. Martin Luther King, Jr. Day (Monday, January 18), will provide the time needed for many of our employees who are currently quarantined to return to work. "We understand that the move to 100 percent digital may create hardships for families. That said, we do feel that this is a necessary measure that will provide time for ill employees to get well and for those who are quarantined to be cleared for return to school and work," Mr. Wilbanks said.
Students will be expected to complete their lessons digitally each day and attendance will be documented. Teachers will report to their schools to deliver their digital lessons. As was done last spring, teachers who have school-aged children will be allowed to bring them to school.
GCPS will offer meal service during this transition to digital learning (Jan. 19-22). Meals will be available for curbside pick-up at schools, and, the district will deliver meals along all bus routes countywide during this time. Families should expect buses to run their routes from approximately 10:45 a.m. to noon, beginning at the first stops on the route.
Updates regarding the return to in-person learning on Monday, January 25, will be shared on the district website and through SchoolMessenger messages.
Source: GCPS release
Greater Atlanta Christian School Bolsters Salvation Army's Annual Can-a-Thon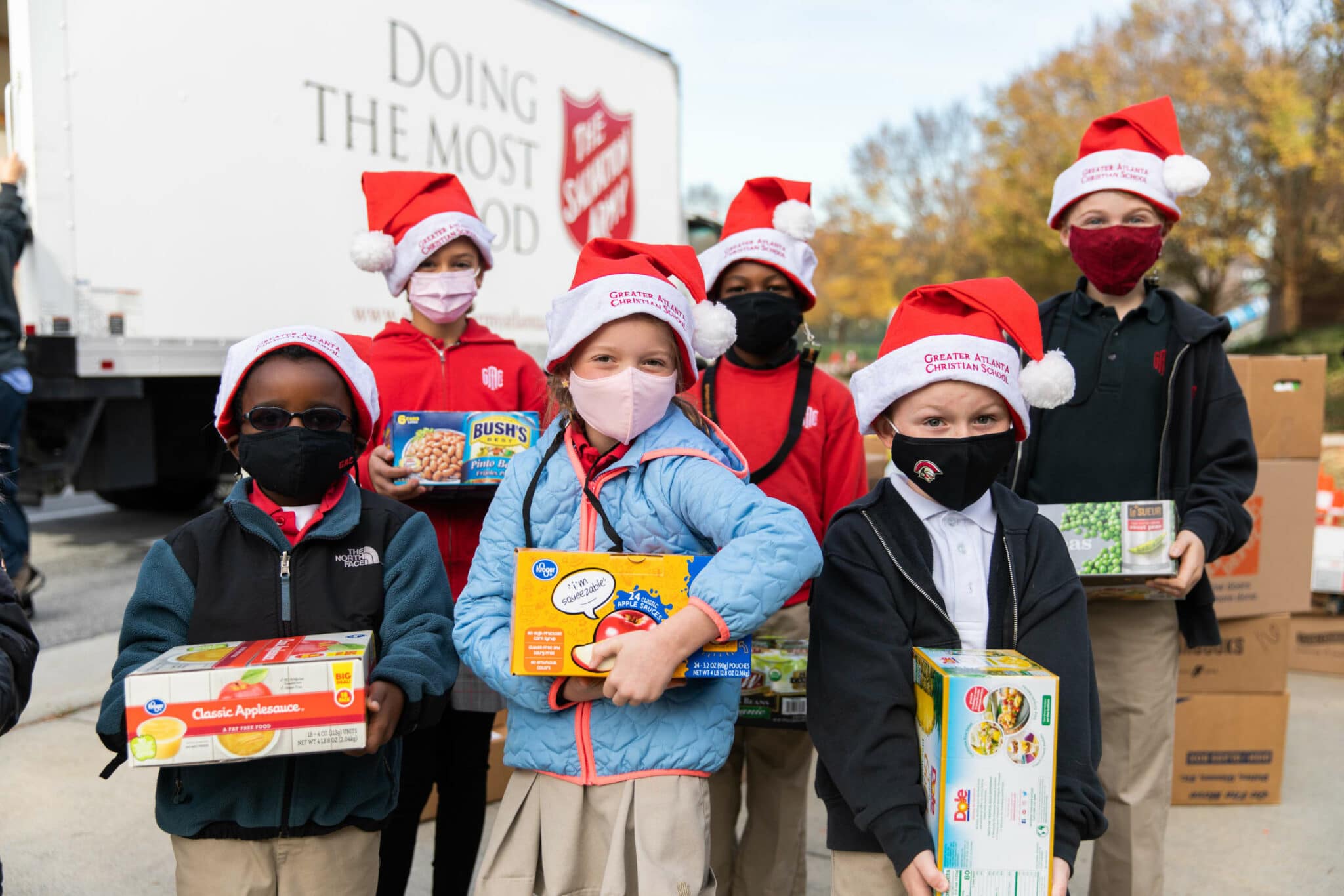 Greater Atlanta Christian School's community outdid themselves this year, rising to the challenge of providing non-perishable food items in a more significant way than ever before. Already a community leader in the Salvation Army's annual Can-A-Thon, this year the school collected a record 27,000 cans, surpassing last year's record of 20,000 cans.
Captain Paul Ryerson of the Gwinnett County Salvation Army spoke in chapels to the GAC students and shared how the pandemic has created food insecurity for many families globally and locally.  In response, the parents, students and faculty/staff rolled up their sleeves with determination to make their collections an even more meaningful impact during this difficult year.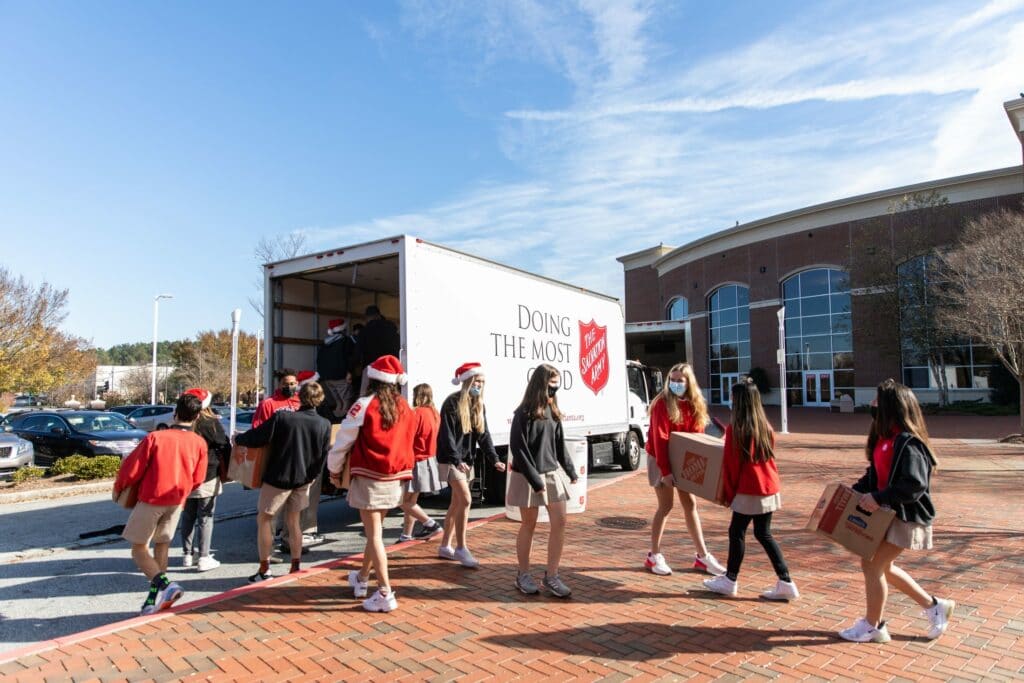 GAC President Dr. Scott Harsh was on hand to help students load the 1,200+ large boxes into two box trucks, and he noted the significance of the day. "It's incredible to see what our families have done and to see the leadership of our students. In a year when many are focused on what we can't do, I love seeing our community focused on what we can do. Our students really latched on to the reasons why this help is needed. It's been such great joy in coming together to give this donation."
Student -leader and senior Deymon Fleming Jr., son of Deymon and Alesia Fleming of Stone Mountain, added that "GAC does a great job instilling a sense of serving in all the students. Can-A-Thon is a natural extension of how we can have a positive effect despite the challenges of 2020." Senior student -leader Sydney Deardorff, daughter of Burt and Sherri Deardorff of Buford, heads up service projects for the High School. She said, "It's been super uplifting and encouraging to see our school come together and collect cans to make a difference in our community."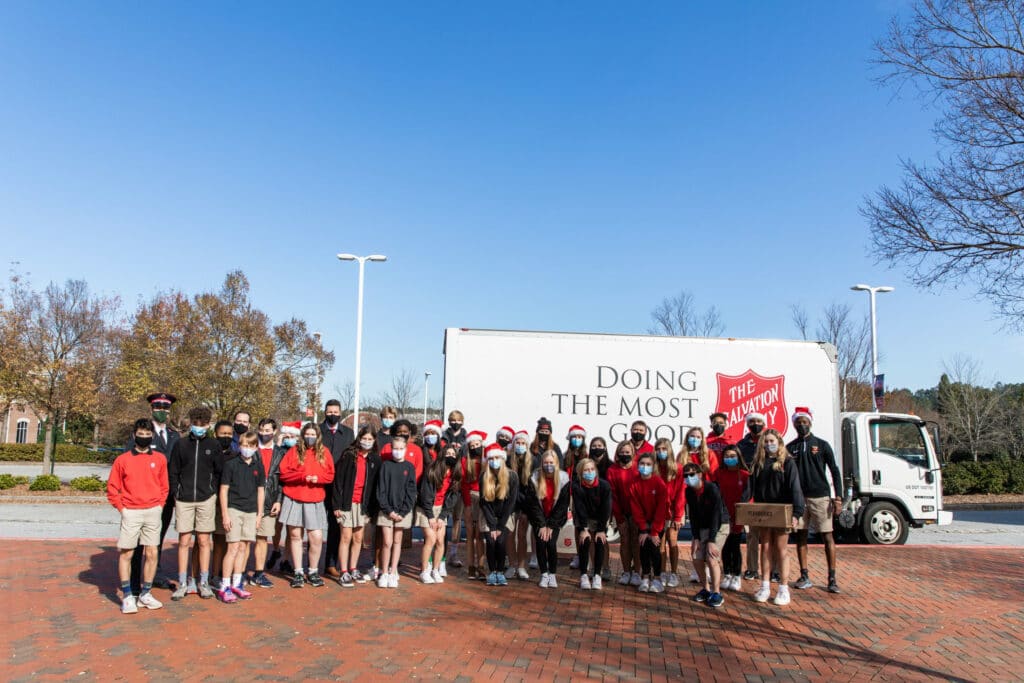 GAC's strives to instill a heart for serving in each of its students throughout the year. The annual Can-a-Thon food drive is unique since it includes the efforts of the school's entire student body, from GAC's very youngest to its oldest Spartans. What began as a challenge from administrators to collect 20,000 cans turned into a school-wide determination to make the greatest impact yet to the metro Atlanta community. The record-setting collection surpassed the goal by 35% by donating over 27,000 cans.
The annual Can-A-Thon is sponsored in the Atlanta Area by Publix and 11Alive and is active through December 31st.  GAC challenges all readers to donate a dozen cans: salvationarmyatlanta.org/
Source: Greater Atlanta Christian School Press Release
Spreading Holiday Cheer at Peachtree Elementary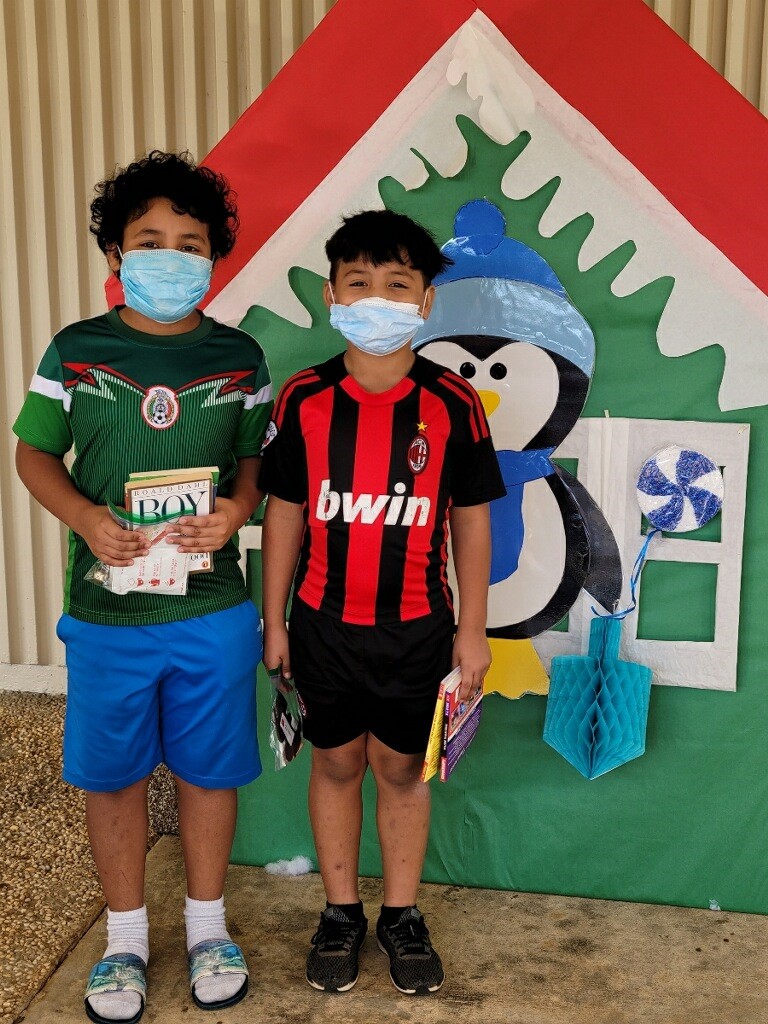 This school year has been full of interruptions and confusion, but kids in Gwinnett County and beyond keep on smiling behind their masks and make the most of the 2020-2021 school year. On Friday December 11, Peachtree Elementary School (PES) took an opportunity to spread some "Holiday Cheer" at their annual holiday celebration, adapted to include in-person as well as virtual students.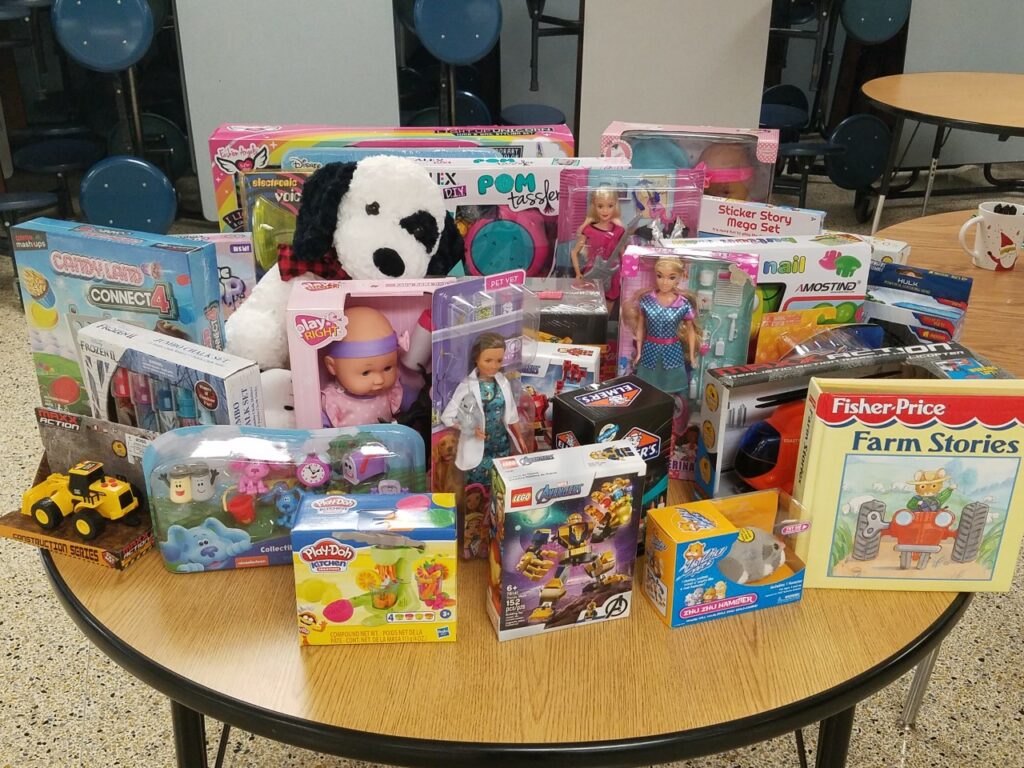 An overflowing table of goodies straight from Santa's sack (a.k.a Santa's PES teacher helpers) awaited eager boys and girls in need, who were allowed to select one toy each and also received either library books or donated book materials. They also received a holiday cheer gift bag. This was done during the standard schoolwork pickup that occurs on Friday afternoons for virtual students, as they receive paperwork for the following week's class.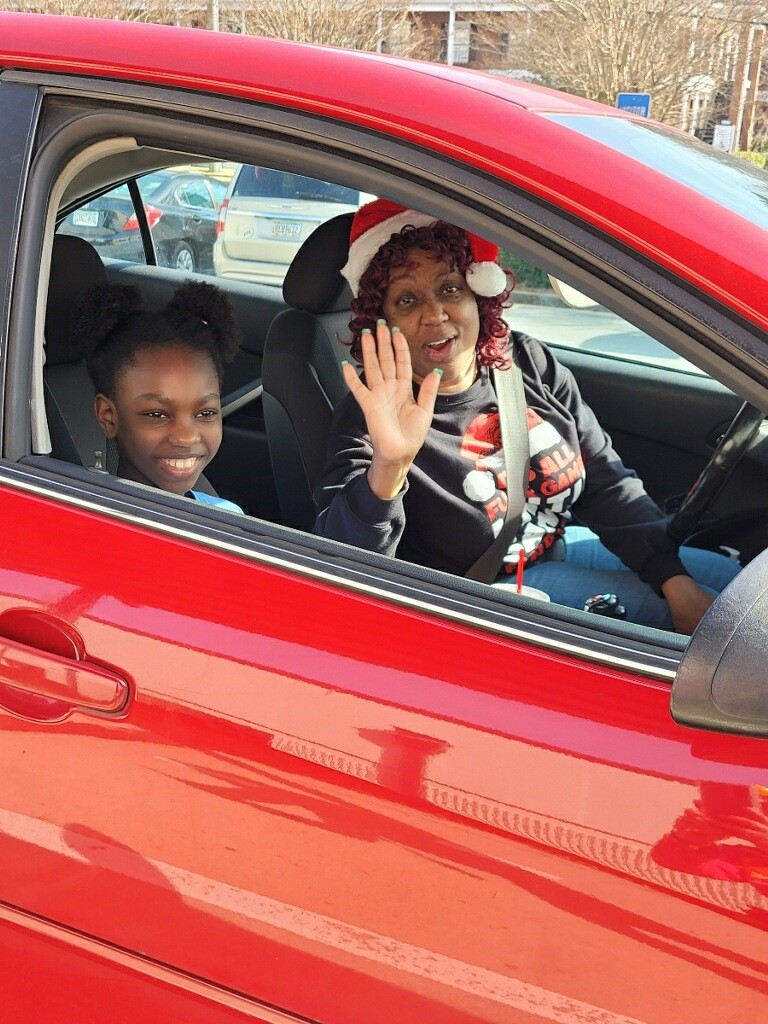 "Teachers dressed up and they dressed up the whole outside of the school. The line just went down the street. It was just so much fun and exciting and great participation, with all the kids showing up because of the holiday cheer. I think they had the best participation that they have had,"said Lynette Howard, former County Commissioner.