Paul Duke STEM student Teams Up with KSU & Curiosity Lab to Advance V2X Technology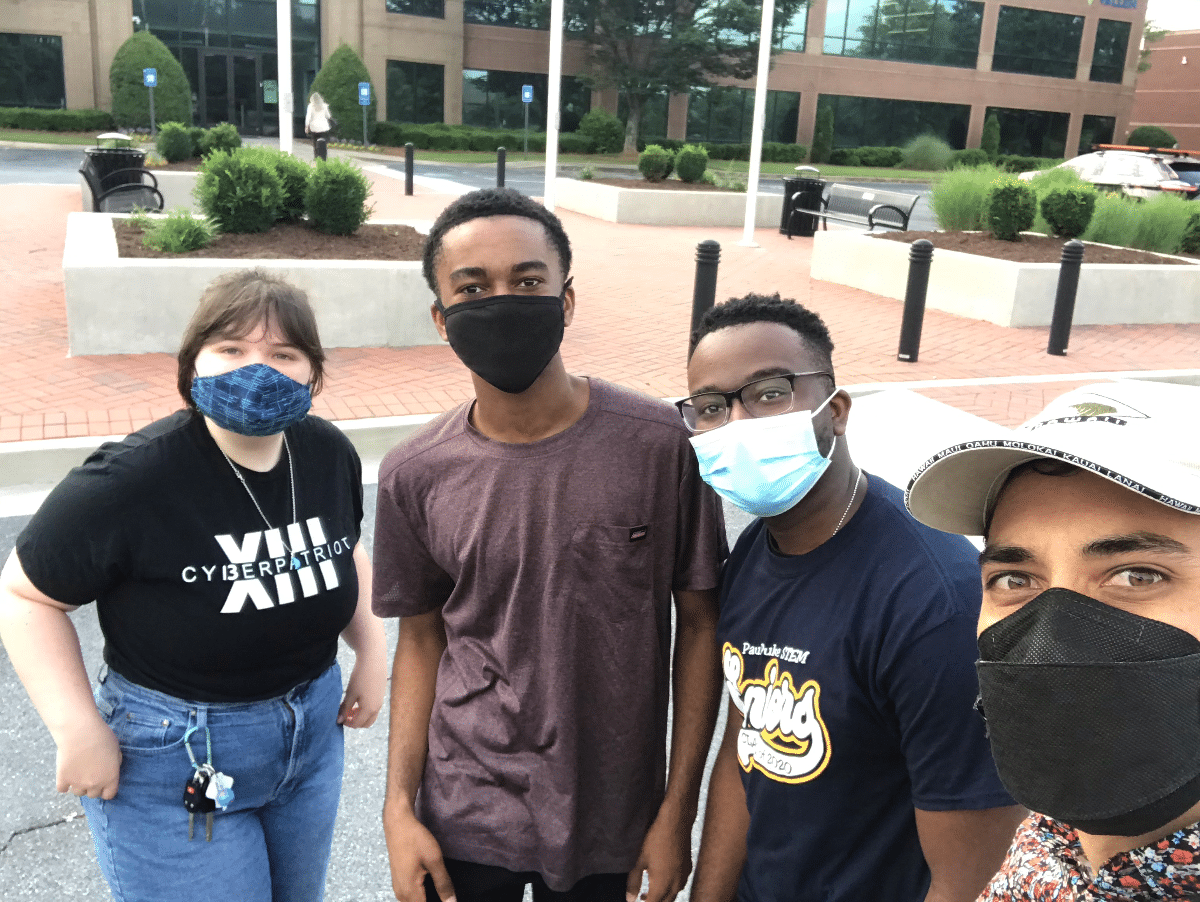 Last year, Curiosity Lab and Kennesaw State University (KSU) entered a strategic partnership to advance research in vehicle-to-everything (V2X) technology applications. Led by KSU assistant professor of computer engineering Billy Kihei, the first collaboration focused on open-source Dedicated Short-Range Communications Units (DSRC).
Nicknamed the "Owl Box," these DSRC units can track data such as how fast vehicles are moving, roadway specifications, GPS data and much more, creating opportunities for startups, entrepreneurs, and municipalities/road authorities to test and explore emerging V2X technologies.

KSU selected Curiosity Lab as one of its primary test locations for the Owl Boxes due to the Lab's autonomous vehicle test track and commitment to supporting and facilitating innovation.

While Dr. Kihei's research team has primarily included KSU undergraduate students over the last year, Curiosity Lab also connected a Paul Duke STEM High School student with Dr. Kihei. Paul Duke is Curiosity Lab's STEM partner and is just a mile from the living lab.

Last year, at the start of her senior year of high school, Jordan McEntyre started working with Dr.Kihei. Jordan was taking an AP Research course and reached out to Curiosity Lab to find a research mentor as part of her coursework. Curiosity Lab connected her with Dr. Kihei, who served as her mentor in V2X technology.

Dr. Kihei sent Jordan an Owl Box to configure and tasked her with writing applications for the Owl Box to solve a specific problem. After months of development, Dr. Kihei and Jordan then took her Owl Box on the road at Curiosity Lab to test her applications in a real-world environment. 

"The Owl Boxes allowed me to work with open source technology and make a functioning product out of it, which is an extremely useful experience to have," said Jordan. "Field testing at Curiosity Lab proved that my program works, but certain factors that came up while testing in this environment gave me ideas to improve my program. I would love to implement those ideas and test it again in a real-world environment."

Dr. Kihei applauded Jordan's work as she learned the values of patience and planning.

"It was a long and challenging process for Jordan working with open source technology, but it is important for researchers to be exposed to and work through those types of real-world problems," said Dr. Kihei. "For example, while a researcher may have an idea to implement, your technology doesn't always play nicely. It's not always straightforward."

Dr. Kihei and Jordan plan to publish a paper together soon, and Jordan plans to start at KSU this year as a computer science major, concentrating on cybersecurity and software development.

"It is crucial for today's technology leaders to support the education of the next generation of innovators," said Betsy Plattenburg, executive director of Curiosity Lab. "Through our partnership with Paul Duke, Curiosity Lab is committed to providing Peachtree Corners' youth with exposure to real world testing of intelligent mobility and smart city technology."
Source: Curiosity Corner Newsletter
2021 Gwinnett County Teachers of the Year, including Paul Duke HS teacher for HS TOTY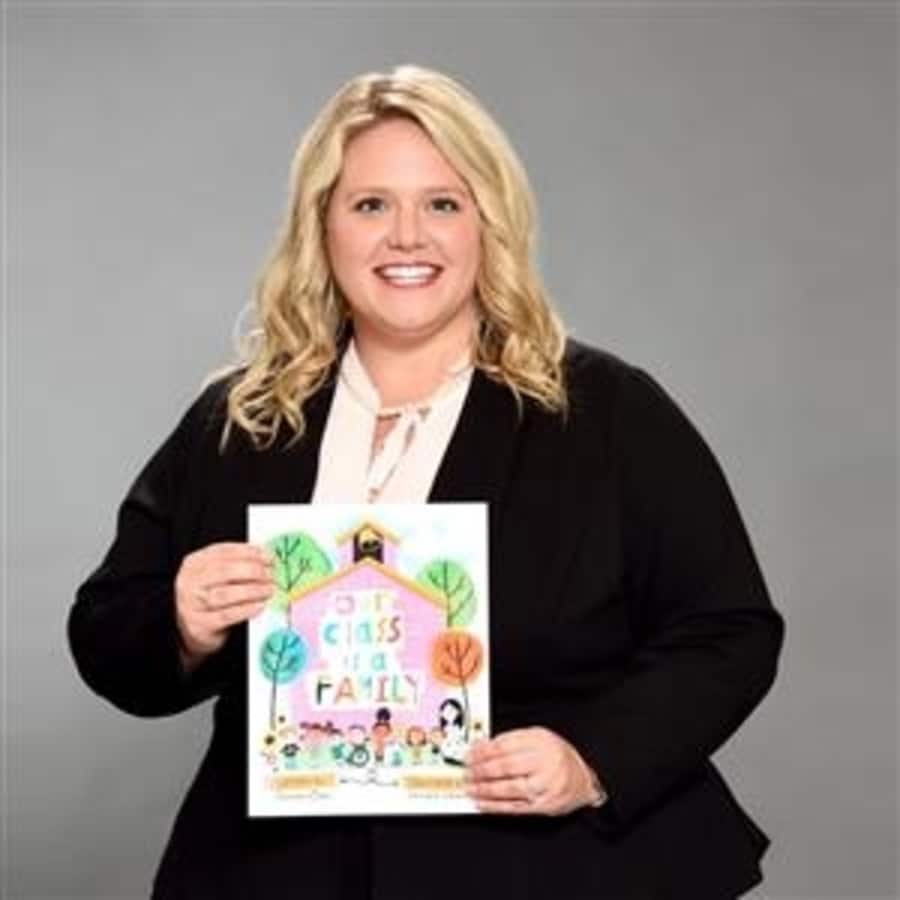 During the annual Gwinnett County Teacher of the Year program on December 10, 2020, Gwinnett County Public Schools (GCPS) CEO/Superintendent J. Alvin Wilbanks announced Katie Blum of Sugar Hill Elementary School as the recipient of the school system's highest teaching honor. Due to pandemic restrictions, the celebratory event for the six TOTY finalists, their guests, and a small audience took place at the school district's Instructional Support Center. While the event—which recognized all 139 local school Teachers of the Year—was live streamed, a recording is available on the GCPS website and via the GCPS TV app.          
Prior to earning the school system's top honor, Blum was first named the 2021 Gwinnett County Elementary School Teacher of the Year. She was selected as Gwinnett's top teacher from a group of six finalists, which had been narrowed to three level winners. Kelley Donovan of Coleman Middle School is Gwinnett's 2021 Middle School Teacher of the Year and Philip Peavy of Paul Duke STEM High School is Gwinnett's 2021 High School Teacher of the Year.
The TOTY selection process began at the start of the school year when thousands of teachers from throughout the district nominated and selected 139 teachers to represent their local schools. A selection committee later narrowed the group to 25 semifinalists, and finally to the six finalists. In addition to the three level winners (Blum, Donovan, and Peavy), the other three finalists were Lena Alonso of Lilburn Elementary School, Julianne Purnell of Five Forks Middle School, and Danielle Swaby of South Gwinnett High School.
High School Teacher of the Year- Philip Peavy, Cyber Security and Game Design Teacher at Paul Duke STEM High School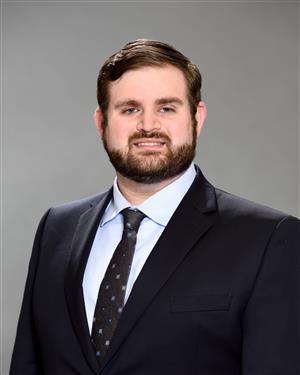 As a Cybersecurity and Game Design teacher at Paul Duke STEM, Philip Peavy is in uncharted territory and he loves it. He explains, "The 'Cable Unit' in Introduction to Cybersecurity is unique to my classroom because it is not done anywhere else in the state or country. Cybersecurity is a new subject around the nation so I develop my entire curriculum. I make the content relevant by providing [students with] skills that are authentic to real-world experience." As a lifelong learner himself, Peavy is committed to professional development, attending monthly GCPS Career and Technical Education professional development as well as industry conferences to stay on top of the latest industry trends, and to sharpen his teaching skills and methods. 
Source: GCPS
Paul Duke STEM HS, one of Six Gwinnett schools to receive Bosch STEM Grants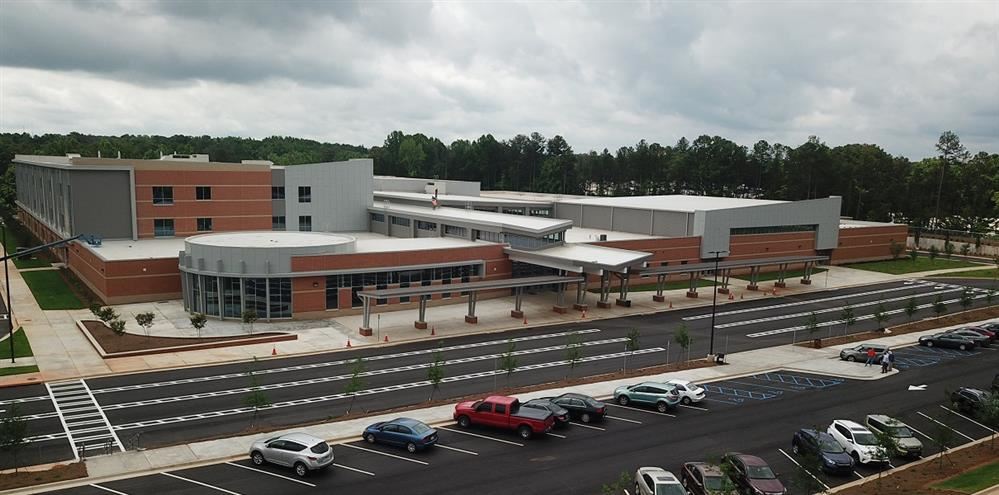 Alcova Elementary School, Jackson Elementary School, Northbrook Middle School, Osborne Middle School, Mill Creek High School, and Paul Duke STEM High School have been awarded a combined total of nearly $50,000 by the Bosch Community Fund (BCF). The six Gwinnett County schools were selected as grant recipients based on their commitment to and excellence in STEM education. The schools will use the grants to fund STEM-related projects. This is the fifth year that schools in the Gwinnett district have been the recipient of BOSCH grant funds.
The BCF, the corporate foundation for Bosch in North America, was established in 2011 to provide community engagement and philanthropic support. It seeks to support STEM education with a focus on three goals:
Support the talent pipeline and address the science knowledge gap
Support environmental education with stewardship
Support conservation and restoration of natural resources
The grants provide educational resources for teachers and increase student access to hands-on STEM and environmental sustainability programming.
The BCF awards up to $3 million in grants annually to projects with a science, technology, and environmental focus.
| | | |
| --- | --- | --- |
| School | STEM Focus of Grant | Grant Award |
| Paul Duke STEM HS | STEM Team's Hoop Dreams—This grant will support the construction of a hoop house and associated costs including hoop house building supplies, aquaponics supplies, water filtration supplies, water reclamation supplies, a wind turbine, and a solar energy collection system. | $8,000.00 |
Wesleyan School Senior Named National Merit Semifinalist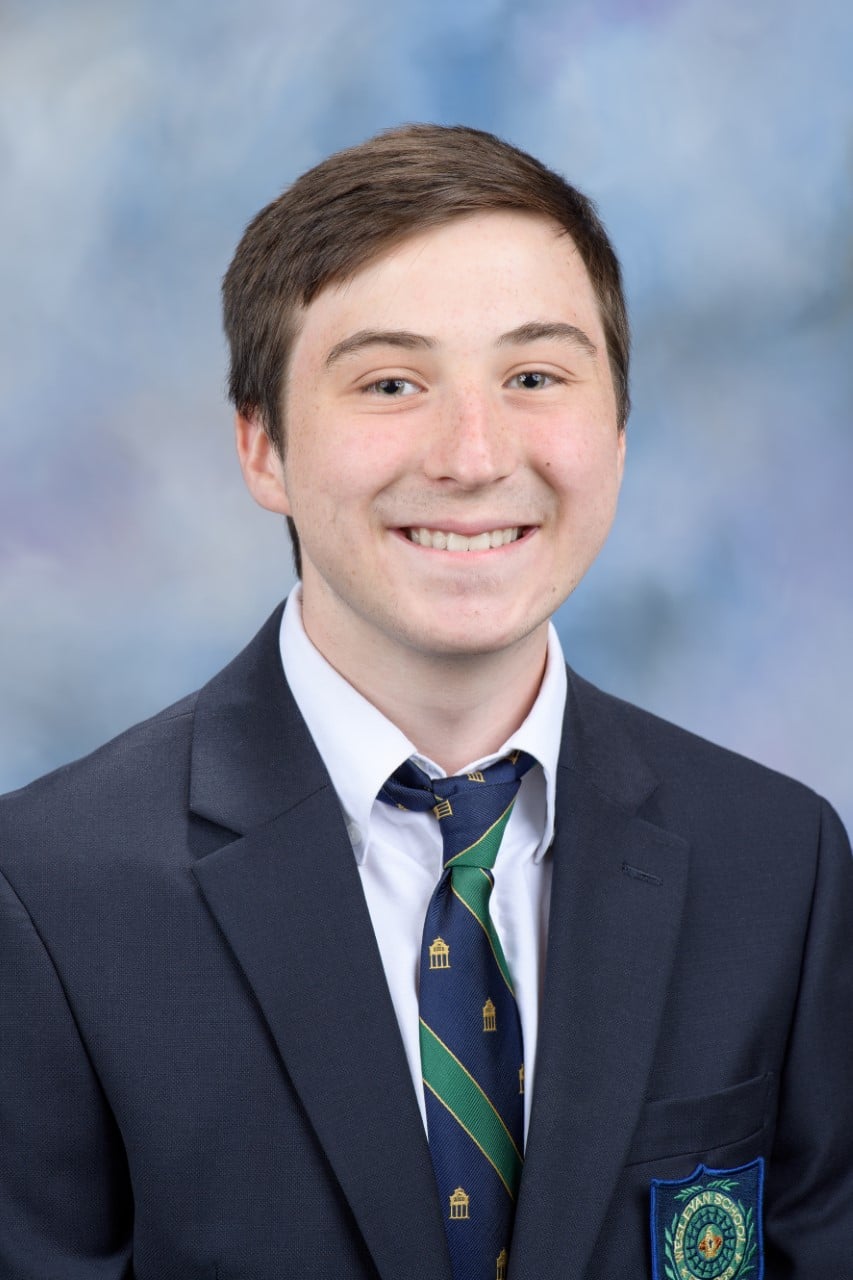 Wesleyan School is pleased to announce that the National Merit Scholarship Corporation has named senior Alexander Thorne a National Merit Semifinalist. This honor is extended to only 1% of seniors (approximately 16,000 total) nationwide receive based on their PSAT scores. Thorne will now submit an essay in the hopes of becoming a finalist and earning scholarship money. The finalists will be announced later this school year.
National Merit Scholarship Corporation, a not-for-profit organization that operates without government assistance, was established in 1955 specifically to conduct the annual National Merit Scholarship Program. Scholarships are underwritten by NMSC with its own funds and by approximately 400 business organizations and higher education institutions that share NMSC's goals of honoring the nation's scholastic champions and encouraging the pursuit of academic excellence.
High school juniors entered the 2022 National Merit Scholarship Program by taking the 2020 Preliminary SAT/National Merit Scholarship Qualifying Test (PSAT/NMSQT®), which served as an initial screen of program entrants. The nationwide pool of Semifinalists, representing less than one percent of U.S. high school seniors, includes the highest-scoring entrants in each state. The number of Semifinalists in a state is proportional to the state's percentage of the national total of graduating seniors.
Wesleyan School is a Christian, independent K-12 college preparatory school located in
Peachtree Corners, Georgia. At the start of the 2021-2022 school year, Wesleyan enrolled 1,193
students from throughout the metropolitan Atlanta area. To learn more about the school, visit
wesleyanschool.org.