Wesleyan School Celebrates 25 Years in Peachtree Corners- Binion Family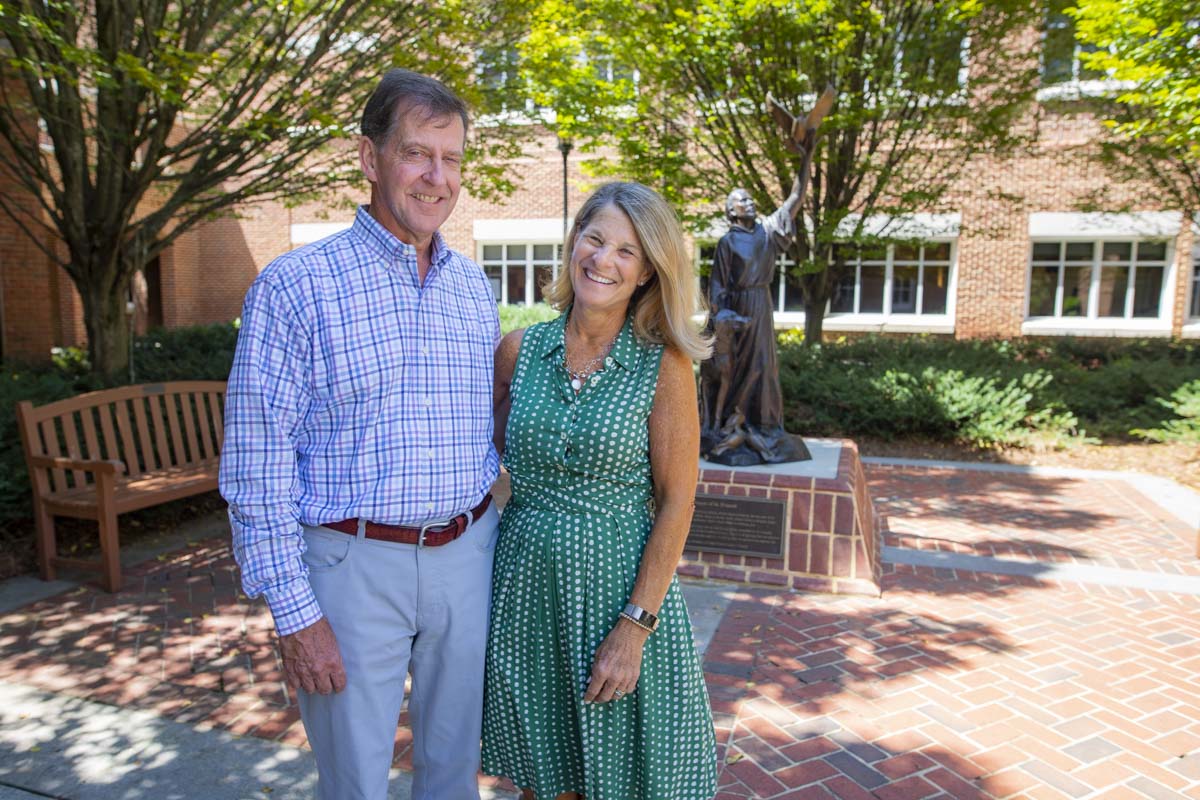 Four families share their stories
Walking through the grounds of Wesleyan School, it feels more like stepping onto a college campus. For those unfamiliar with the school, it may be surprising to learn that Wesleyan is actually a K-12 private college-preparatory nondenominational Christian school with an enrollment of 1,171 students.
Chris Cleveland, who has served as Head of School for nearly 20 years, describes Wesleyan as many do — a family. The Wesleyan family is made up of teachers, community members and, of course, students and their families.
The Binion family
Rob Binion and his wife Cathy had been sending their children to Wesleyan since 1990 when their eldest was only 3 years old. Back then, they were living in Roswell and commuting daily to Wesleyan. In 2002 they decided they would relocate to Peachtree Corners, followed shortly thereafter by Rob's father and brothers.
"For us it became just…" said Rob. "Our home," added Cathy, finishing his sentence. "It became our home," continued Rob. "Even though I worked here, I'm not sure we would have ever moved here without Wesleyan moving here. It was just a perfect fit for Wesleyan in the beginning and has continued to be a good fit once the city was formed."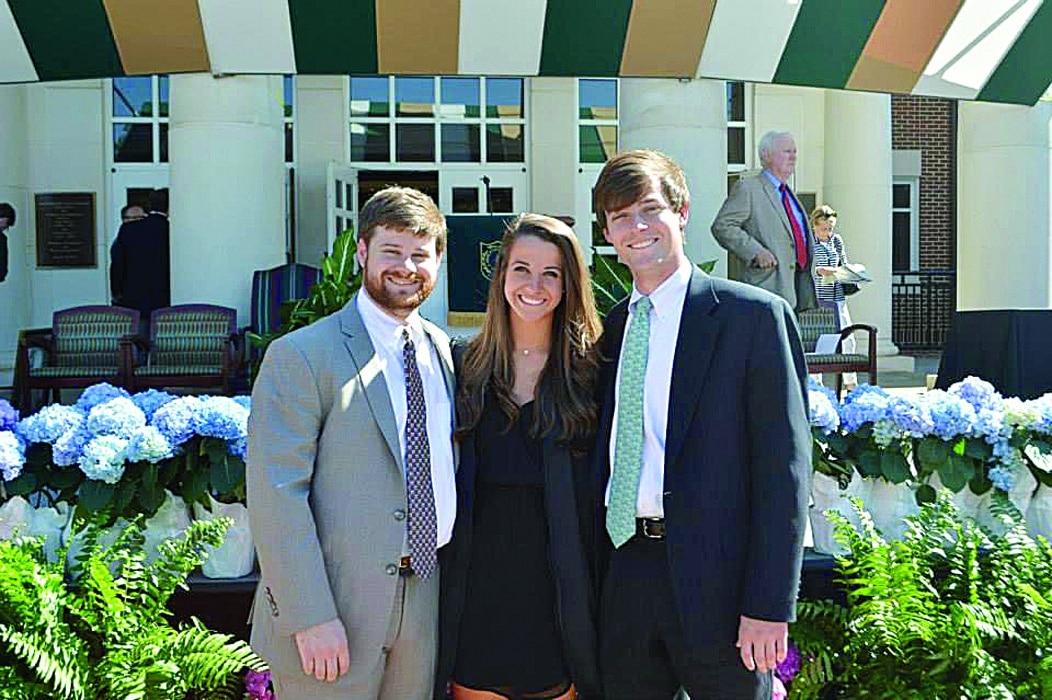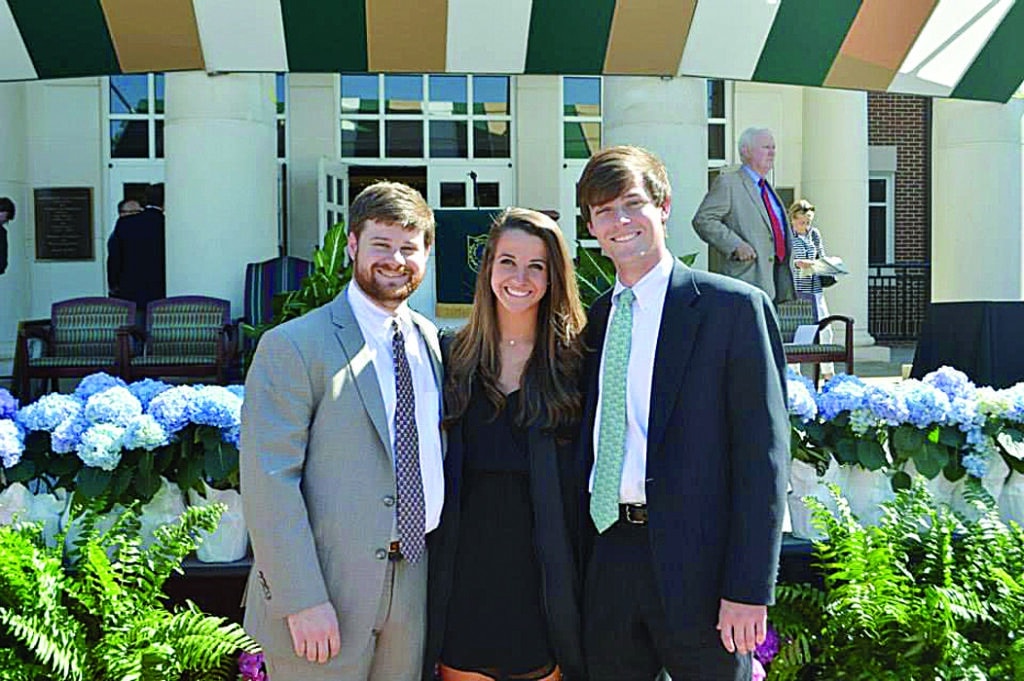 Due to the spread of their children's ages, Rob and Cathy Binion were Wesleyan parents for a total of 26 consecutive years. All of their kids are considered "Evergreen," a term given to children who attend Wesleyan for all 13 years from kindergarten through 12th grade.
Today, Rob and Cathy are still active parts of the Wesleyan community. Rob is Vice Chairman of the board and served as Chairman for about 20 years. Cathy is the manager of the Spirit Shop, an on-campus store that offers Wesleyan merchandise, school supplies, snacks and even sells Starbucks and Chick-Fil-A. She has been managing the shop since 2015.
"I won't leave; I know they wish we'd leave," said Cathy with a laugh. Always an active volunteer, it was a natural fit for Cathy to run the Spirit Shop once her kids had all moved on from the school.
"It was a collaborative effort with my college roommate [Erika Laughlin] who is also on the board and acts as my mentor. She has owned a retail store in Buckhead for over 20 years," she said. "When the concept came about to bring the store on campus and for the school to own it — it was always operated by a third party prior to that — it just seemed like it was a good fit."
It's not just material goods and munchies that can be found at the Spirit Shop. Cathy has also found herself in the position of being a sort of unofficial counselor and surrogate mother figure for the students who frequent the shop. She gets to know the kids and can provide unique insight into their home lives, offering yet another connection between the students and faculty that might otherwise go unnoticed in a traditional classroom setting.
Cathy described the Wesleyan experience and the immeasurable impact it has had on her life and that of her family. "It provides a cornerstone, not just for us but for the students and families. It is a community-centered, faith-filled, caring community that provides — in addition to those things — an incredible education. With all the things you see in the hard middle and high school years, at the end of the day, invariably, it produces an incredible young adult. It might have a lot of bumps in the road, but the seeds are planted really deeply."
"When they will bloom, you just don't know. But you know you've planted a seed. And you've shown them that somebody cares," Cathy explained.

Pinecrest Academy Named to AP School Honor Roll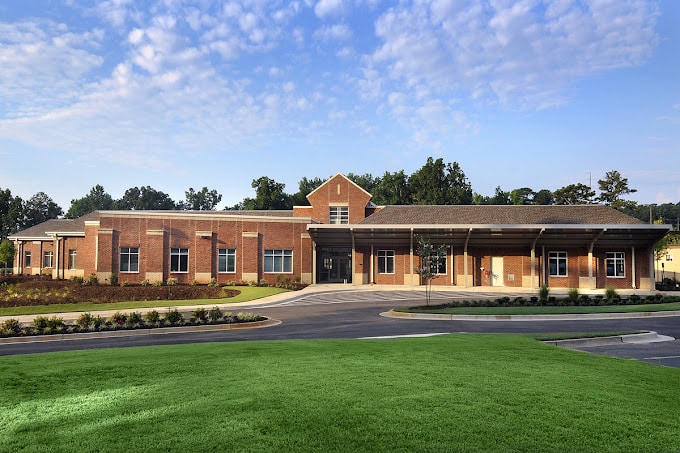 College Board has announced that Pinecrest Academy has been named to the Advanced Placement® Program (AP®) School Honor Roll, earning Platinum distinction.
The AP® School Honor Roll recognizes schools whose AP programs are delivering results for students while broadening access.
Schools can earn this recognition annually based on criteria that reflect a commitment to increasing college-going culture, providing opportunities for students to earn college credit and maximizing college readiness.
Pinecrest had 87% of seniors who took at least one AP exam during high school. 78% of seniors scored a three or higher on at least one AP exam, and 74% took five or more AP exams.
Twenty-two AP courses were offered during the 2022-2023 school year, representing 21 sections taught by 12 high school teachers.
"We are so honored to have received this AP Honor Roll Award, as we strive each year to provide every student with a college preparatory experience, which includes the successful completion of challenging AP courses," commented Amy Bowman, Pinecrest Academy High School Principal.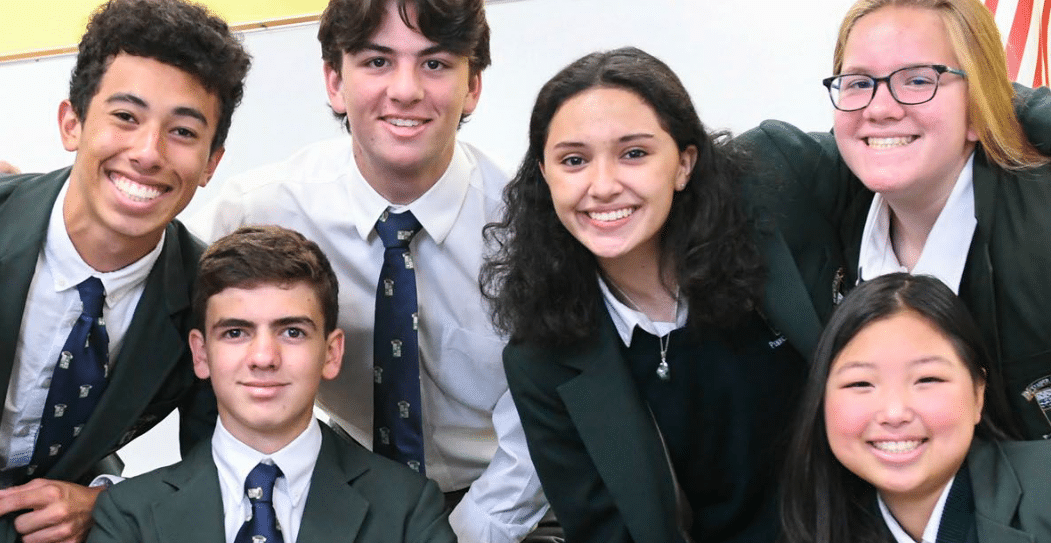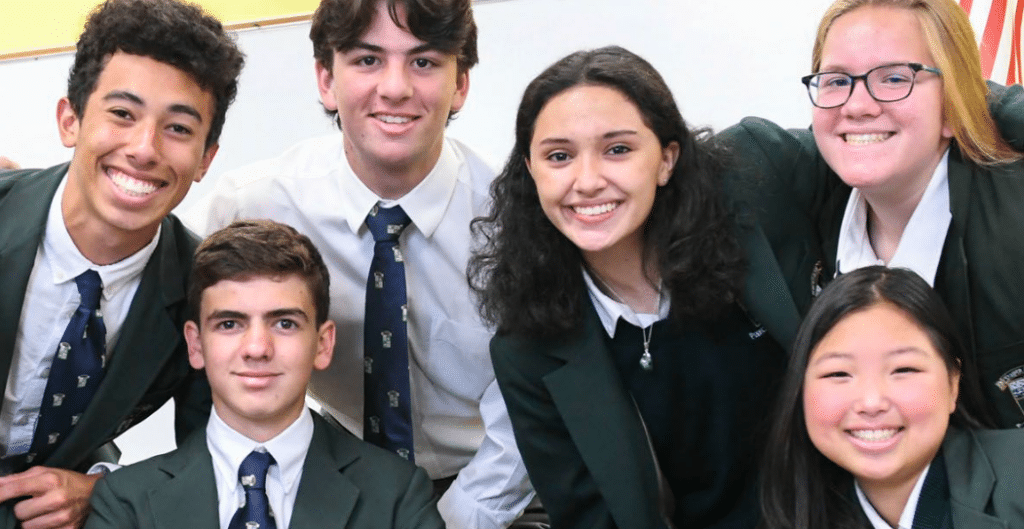 "The Platinum designation from AP speaks to the excellence that our faculty strives for in delivering challenging content that prepares our students for college," she added. 
"AP represents an opportunity for students to stand out to colleges, earn college credit and placement, and potentially boost their grade point averages," explained Trevor Packer, head of the AP program.
"The schools have shown that they can expand access to these college-level courses and still drive high performance – they represent the best of our AP program," he said.
Pinecrest Academy was also awarded the AP Access Award. The AP Access Award recognizes schools demonstrating a clear and effective commitment to equitable access to advanced coursework. In addition to these honors from the College Board, Pinecrest Academy's Class of 2023 earned a 100% acceptance rate into The University of Georgia. Since the school's first graduating class of 2007, Pinecrest's high school has maintained a 100% graduation rate every year.
Click here for more Peachtree Corners education news.

Greater Atlanta Christian Seniors Named National Merit Scholarship Semifinalists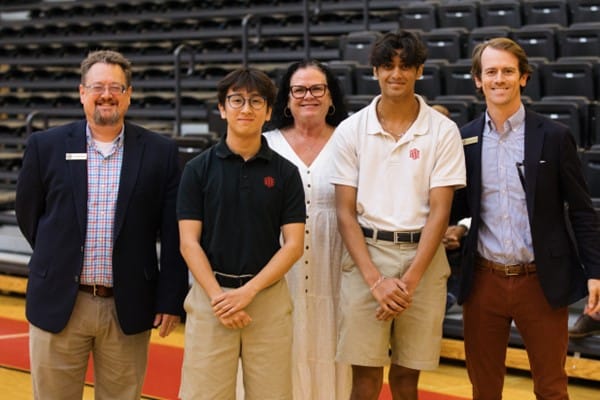 Earlier this October, Greater Atlanta Christian School (GAC) seniors Kevin Liu and Akhil Sarikonda were named National Merit Semifinalists in the 2024 National Merit Scholarship Competition. 
Liu and Sarikonda are among over 16,000 Semifinalists in the 69th annual National Merit Scholarship Program.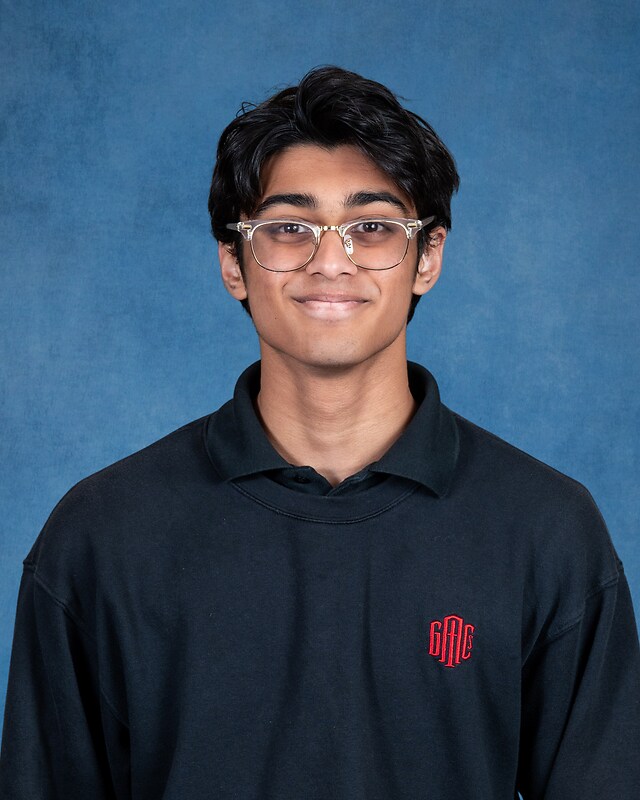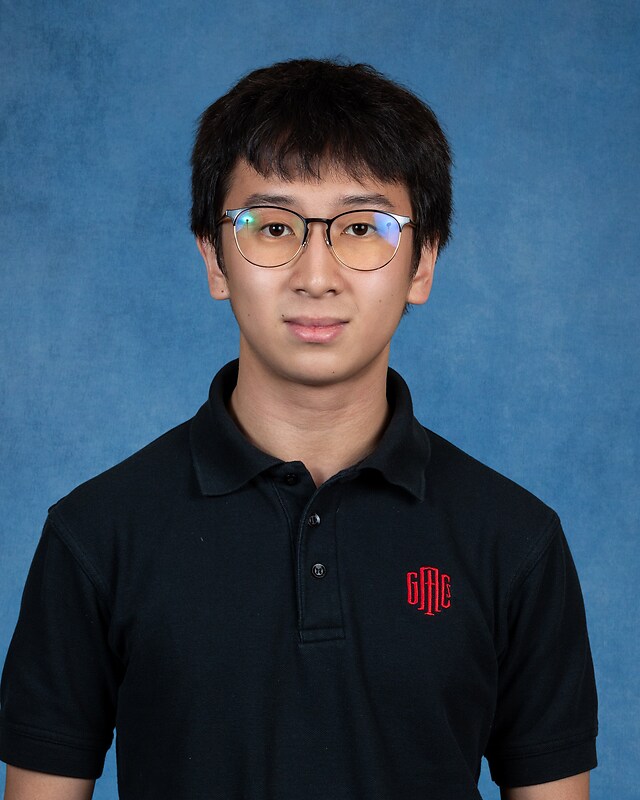 Semifinalists must have outstanding academic records, a recommendation from a high school official, an essay submission and SAT or ACT scores that confirm the student's earlier performance on the qualifying PSAT test.
Semifinalists are chosen from 1.3 million high school students who took the 2022 Preliminary SAT/National Merit Scholarship Qualifying Test (PSAT/NMSQT) during their junior year.
These semifinalists are competing for 7,140 National Merit Scholarships worth nearly $28 million. Winners will be announced in the spring of 2024.
To be considered for a Merit Scholarship award and advance to the competition's final level, semifinalists must submit a detailed application.
This application includes the student's academic record, participation in school and community activities, demonstrated leadership abilities, employment and honors or awards received.
"Kevin and Akhil are dedicated to their academics and pursue excellence both in the classroom and in their many activities within GAC and out," Dr. Paul Cable, GAC High School Principal, said.
"We couldn't be prouder of their accomplishments and eagerly anticipate the bright futures ahead for these exceptional students," he added.

National Merit Scholarship Corporation Recognizes Eight Wesleyan Seniors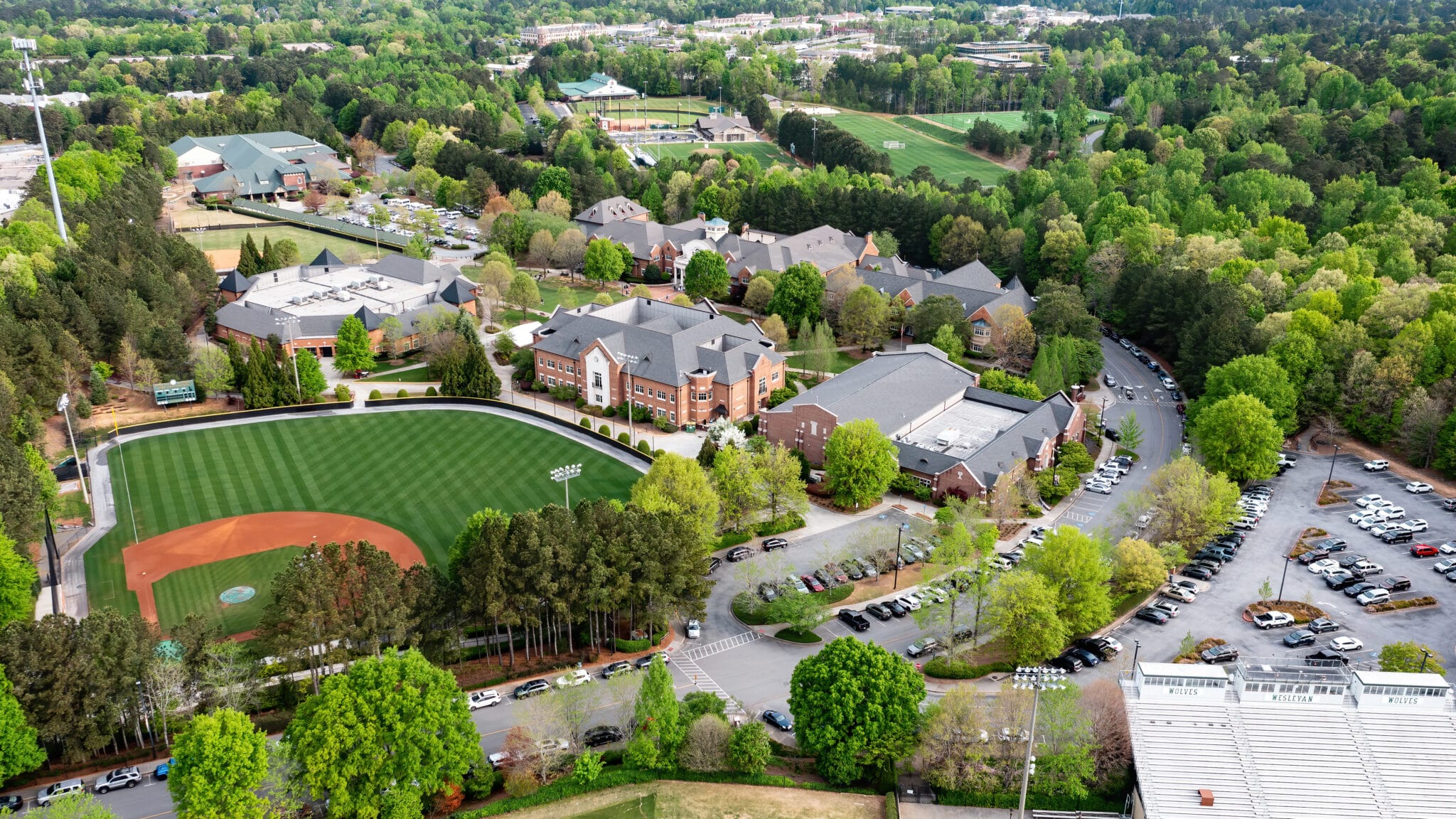 The college advising office at Wesleyan recently announced that eight of its high school seniors were recognized by the National Merit Scholarship Corporation for exceptional academic achievement.
The National Merit Scholarship Program is an annual academic competition that recognizes a student's outstanding performance on their junior year PSAT.
Seniors Josh Kavel and Dina Samson were named National Merit Semifinalists, an honor that only 1% of seniors (approximately 16,000 total) nationwide, receive based on their PSAT scores.
These seniors will submit essays, hoping to become finalists and earn scholarship money from the National Merit Scholarship Corporation. Finalists will be announced in February.
Additionally, seniors Alex Ebert, Kallaghan Freeman, Daniel Lim, Papa Ohemeng-Mensah, Junie Shin and Tengle Wang were named National Merit Commended students. Approximately 2% of seniors nationwide receive this recognition.
Congratulations to these seniors and their families.