Where to Order or Eat Holiday Feasts, Foods and Treats
If you are like many of us, the idea of hosting everyone for a festive holiday dinner fills you to the brim with equal parts cheer and existential dread. Why? Because how are you going to feed all these people without completely losing your mind?!
Have no fear with your cheer this year. Local Peachtree Corners restaurants are here to help feed your multitudes, so everyone has a full belly and a happy heart.
Firebirds Wood Fired Grill
5215 Town Center Boulevard, Peachtree Corners
peachtree-corners.firebirdsrestaurants.com
Holiday Feast and Gift Cards
Order a fully prepared holiday meal for the whole family — no fuss, no muss. Pre-order by December 20 and pick up December 23 or 24.
PRIME RIB FEAST (Serves up to 6: $199.95)
Uncooked 4lbs. Hand-cut, Herb-Rubbed Prime Rib with Au Jus and Horseradish Sauce
Parmesan Mashed Potatoes
Cornbread Dressing
Asparagus with Roasted Garlic Thyme Butter
Broccoli-Cheddar Casserole
Apple Cinnamon Bread Pudding
Panella Bread and Whipped Butter
Otherwise, you can give the gift of a delicious meal by purchasing $100 in gift cards, then receive a $20 bonus (for a limited time). More info at peachtree-corners.firebirdsrestaurants.com/promotions/.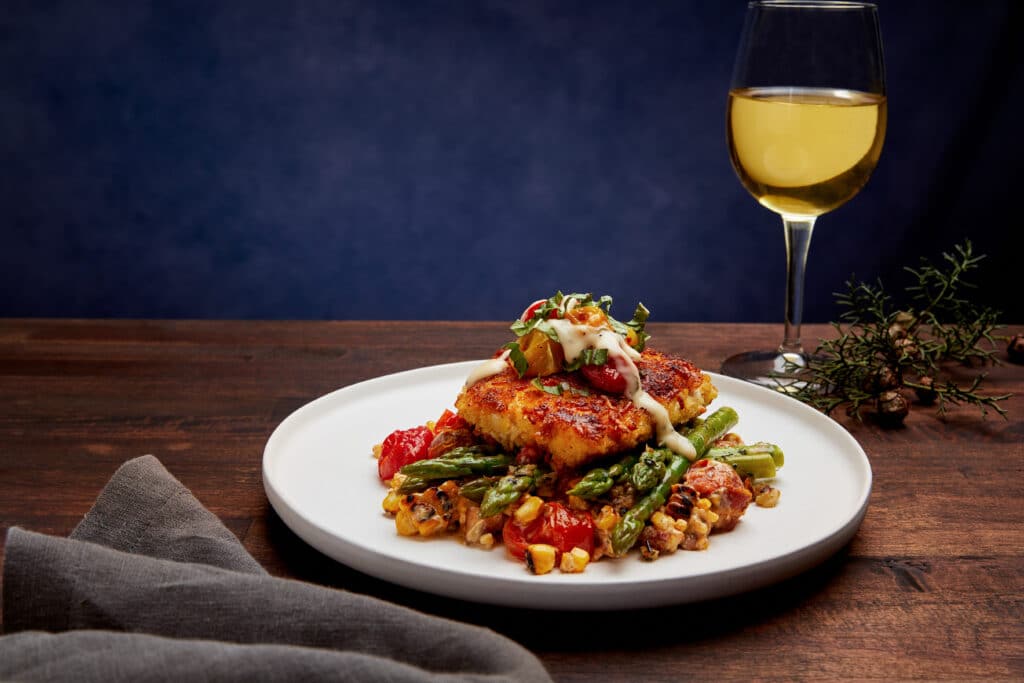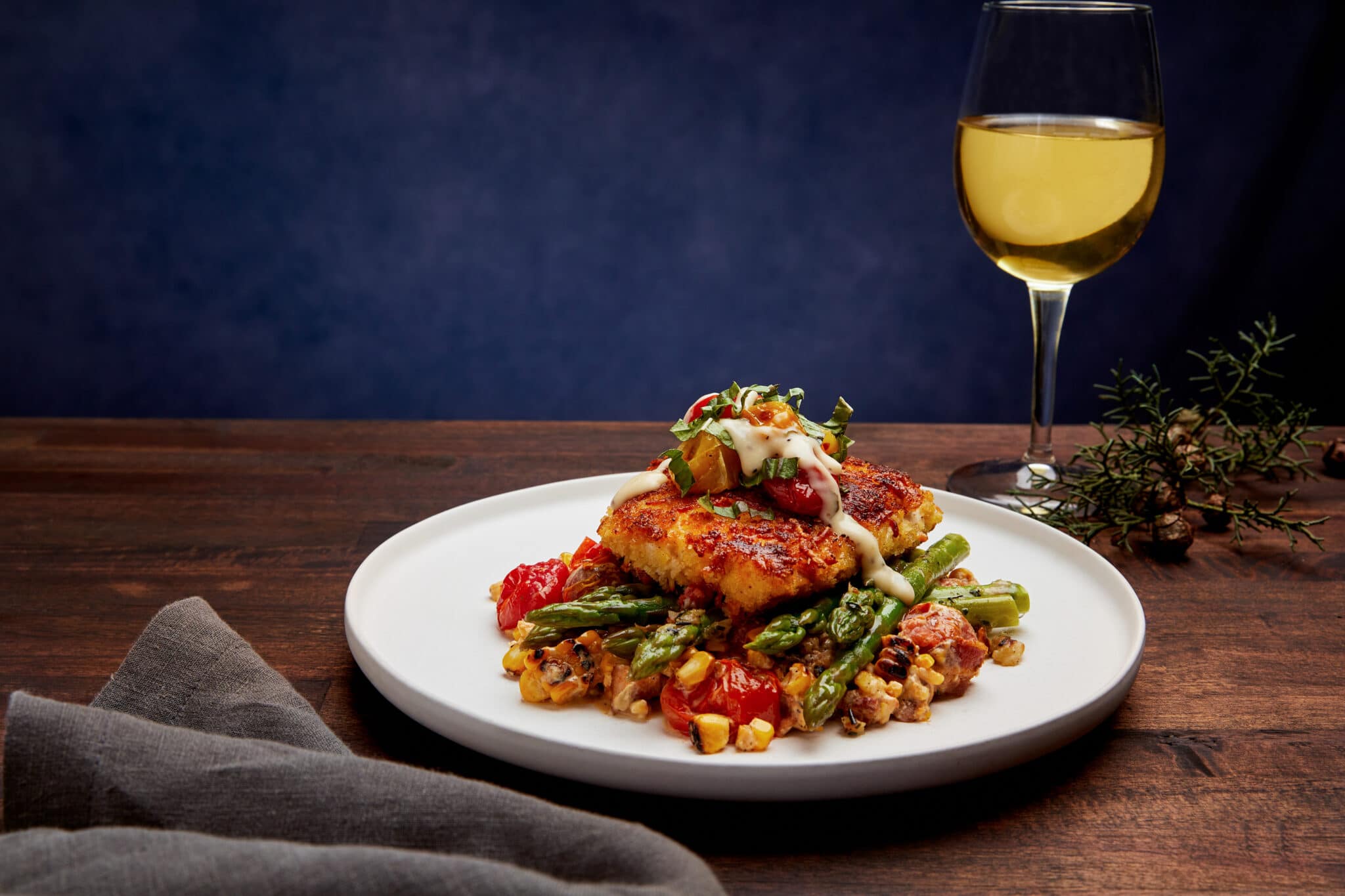 Winter Features
Firebirds Wood Fired Grill's Winter Features menu is set to impress this holiday season and will be available through January 4. The contemporary restaurant is known for its wood fired grilled steak, seafood, chicken and ribs. Firebirds' lunch and dinner entrées feature seasonal, fresh ingredients.
Shareables
• Fresh Burrata — a variety of fresh, ripe tomatoes, basil oil, balsamic reduction, smoky hot honey drizzle and charred bread.
• Bananas Foster Bread Pudding — vanilla bean ice cream, spiced pecans and crispy cinnamon-sugar tortilla.
Lunch
• Smoked Sea Salt-Crusted Grilled NY Strip (10-ounce or 16-ounce) — topped with Merlot-shallot butter and served with five-cheese killer mac and cheese.
• Lobster Fondue Salmon (8-ounceo) — wood grilled salmon topped with lobster and spinach fondue, served with Parmesan mashed potatoes.
Dinner
• Parmesan Crusted Red Snapper — served with "loaded" ember-grilled corn, fresh asparagus and topped with coal-roasted tomato-basil sauce.
• Smoked Sea Salt-Crusted Grilled NY Strip (10-ounce or 16-ounce) — topped with Merlot-shallot butter and served with five-cheese killer mac and cheese.
• Lobster Fondue Salmon — wood-grilled salmon, topped with lobster and spinach fondue, served with Parmesan mashed potatoes.
Eating Americana
5450 Peachtree Parkway, Suite 7A, Peachtree Corners
eatingamericana.com
Christmas Dinner Special for Four — oven-roasted tenderloin, scalloped potatoes and sautéed green beans, garnished with red bell peppers and complimented with Chef's demi. The cost is $120 per package, tax not included. Packages can be picked up on or before December 23 by noon, as the restaurant will be closed for a private catered event. The restaurant will be closed for the holidays on December 24-26.
Peterbrooke Chocolatier at the Forum
5135 Peachtree Parkway #930, Peachtree Corners
peterbrookeatlanta.com
Do you have a sweet tooth, or a loved one who dreams in chocolate? Then you better make a stop at Peterbrooke this holiday. The selection is endless, from irresistible popcorn trio tins and assorted chocolate gift boxes to office party platters, caramel apples and chocolate covered strawberries. Willy Wonka's got nothing on these guys.
Marlow's Tavern
5210 Town Center Boulevard Suite 260 Peachtree Corners
marlowstavern.com/locations/peachtreecorners
Buy a $50 gift card and get a bottle of Michelle Brut sparkling wine OR purchase a $100 gift card for a complimentary bottle and a bonus $20 gift card. Promotion through December 31. More information at marlowstavern.com.
Lazy Dog Restaurant and Bar
5224 Peachtree Parkway Peachtree Corners
lazydogrestaurants.com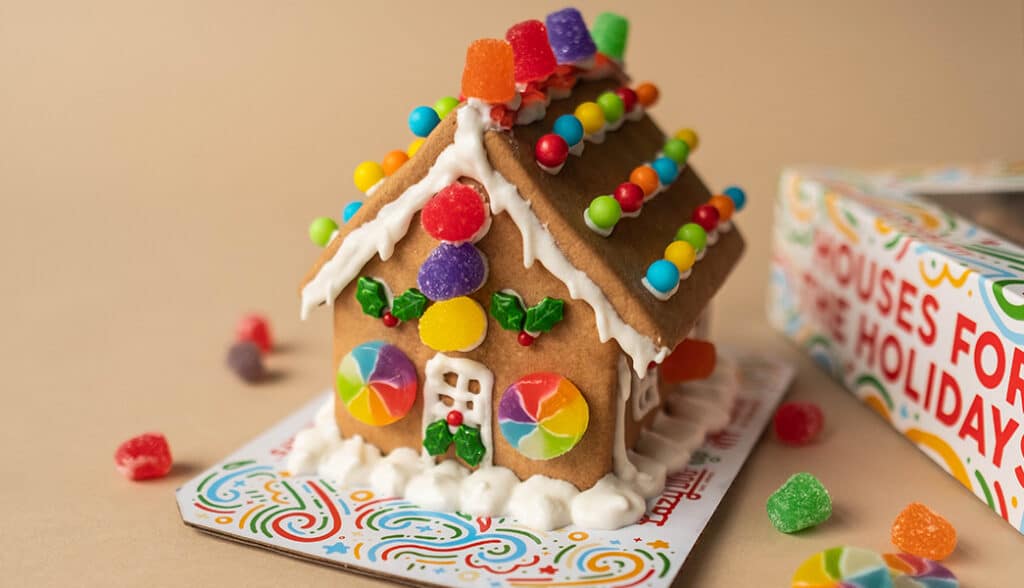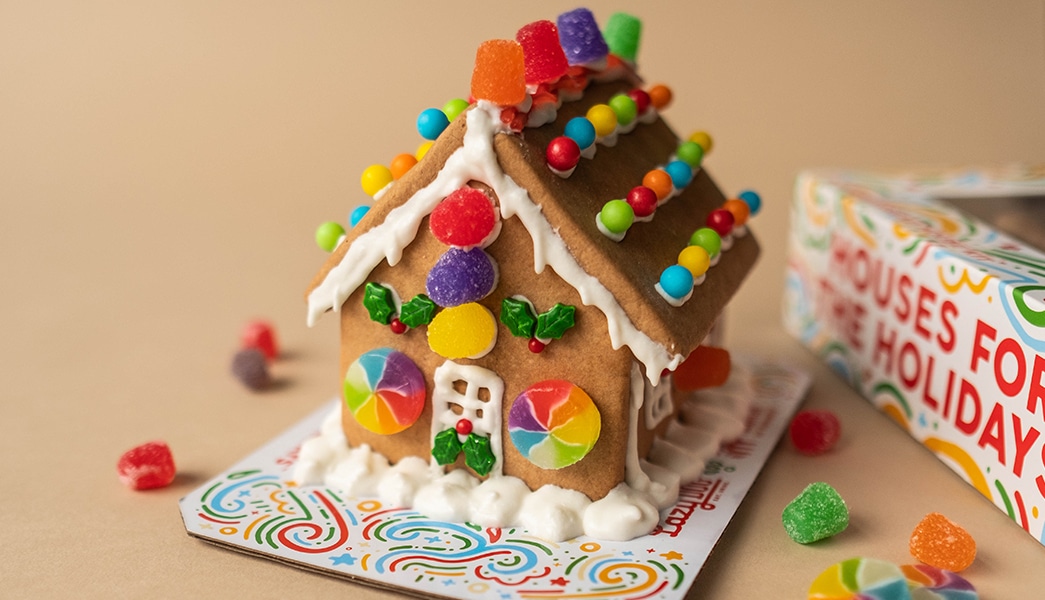 Houses for the Holidays —DIY Gingerbread House Kits, benefitting Habitat for Humanity, are available for $6.95 each.
Have memorable fun with the family by building a colorful home for a gingerbread family and help a real-life family at the same time. Lazy Dog is proud to support Habitat for Humanity this holiday season with a commitment of $100,000 through December 31. The net proceeds (sales price less cost of goods) of $2.12 per kit will be donated. Learn more at the Lazy Dog website.
Uncle Jack's Meat House
5222 Peachtree Parkway, Suite 920, Peachtree Corners
unclejacksmeathousepeachtree.com
Hosting a holiday party and need a nice location? Uncle Jack's Meat House in Peachtree Corners can accommodate groups of 15 to 200. The restaurant has three lovely settings to choose from: the Main Dining Room, The Ric Flair Suite and the Fire Pit Lounge and Patio. For reservations, call 470-532-1010.
New Restaurants in Peachtree Corners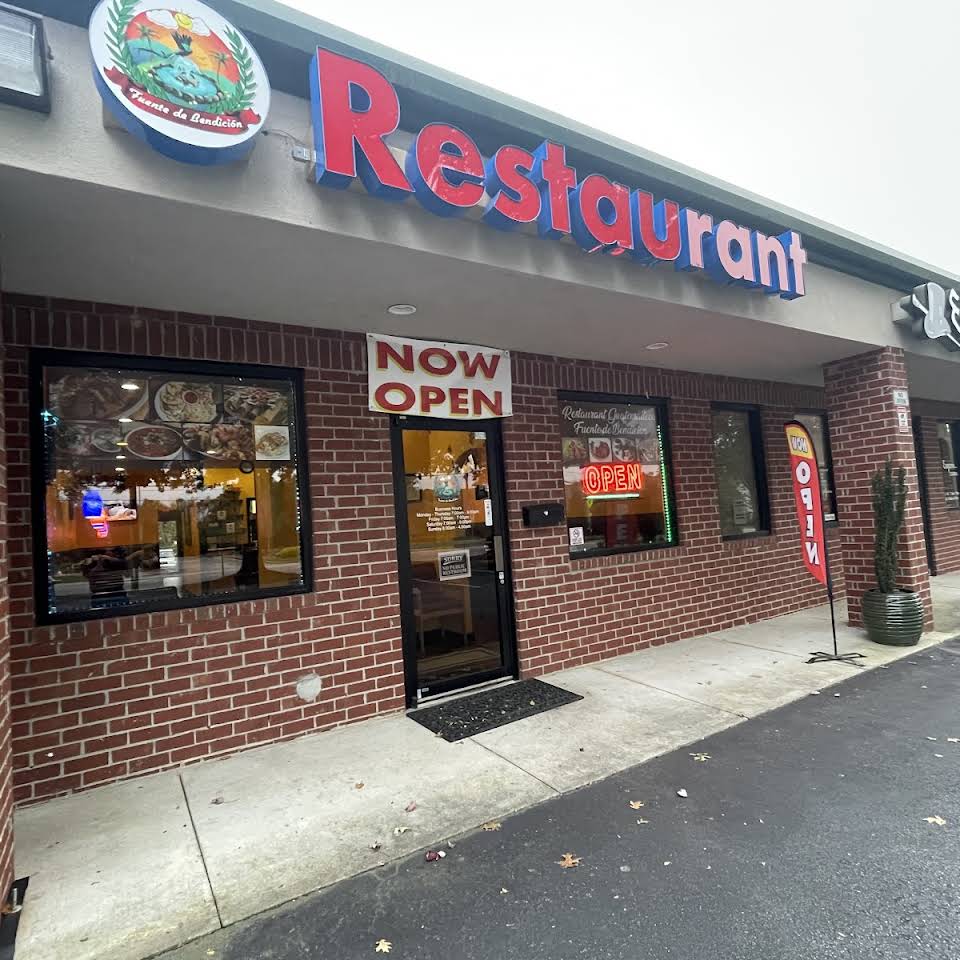 New Guatemalan Restaurant in Peachtree Corners: Fuente de Bendición (Fount of Blessing)
In the mood for a taste of something different? Give Fuente de Bendición (Fount of Blessing) a try. Fuente de Bendición opened its doors in early October of this year, and they are eager to serve the needs of the community. This new venture, located at 5510 Spalding Drive in Peachtree Corners, hopes to revitalize a business location that has hosted a few different Mexican restaurants over the years.
If you aren't familiar with Guatemalan food, it is a varied cuisine with indigenous, Mexican and Spanish influences. The menu is varied with fish, pork, beef, chicken and seafood items. You'll find stews, soups, empanadas, pupusas and more.
Restaurant hours are 10 a.m. to 9 p.m. every day. For more information, call 470-359-5170 or follow them on Facebook and Instagram.
CAVA Comes to Peachtree Corners

Located in 5150 Peachtree Parkway Suite 100 (formerly Zoe's Kitchen), Mediterranean restaurant CAVA offers flavorful grain bowls, salads and pitas to pair with house-made juices and other treats.
CAVA is open 10:45 a.m.-10 p.m. For the full menu and more information, visit cava.com or call 470-740-5432.
Time for Tea at the Unbelibubble Tea House in Peachtree Corners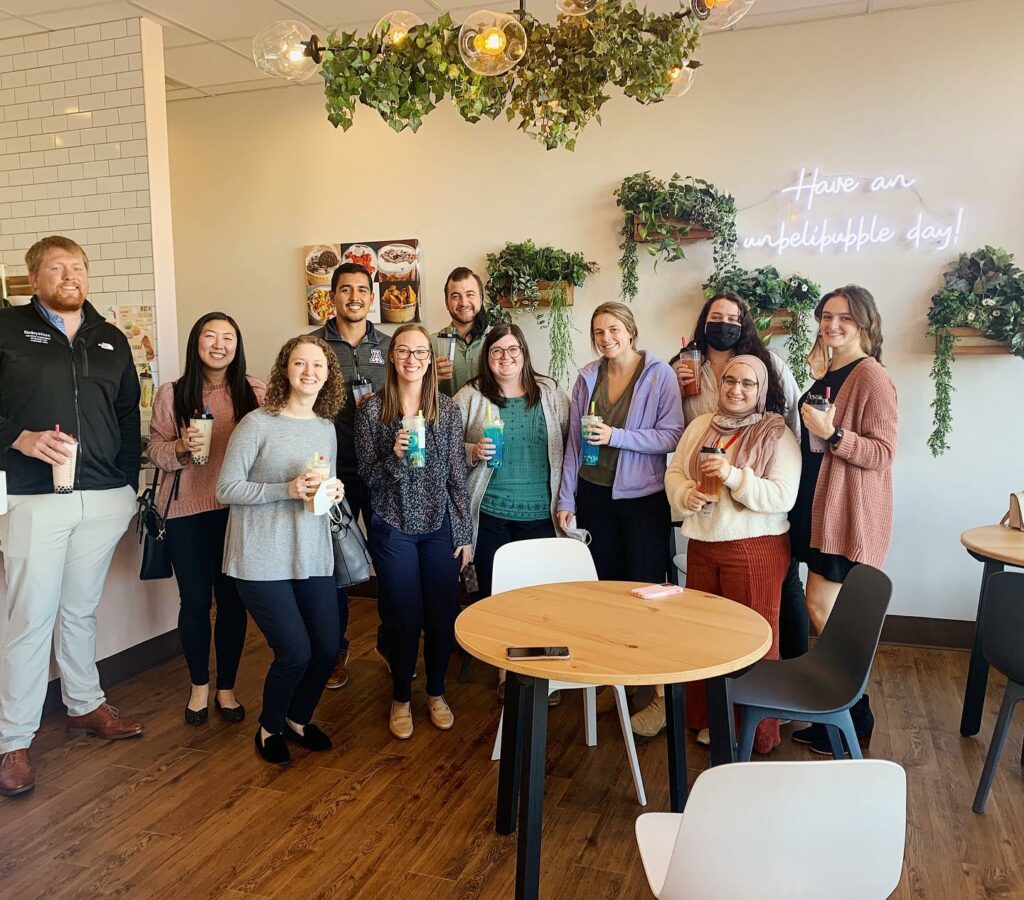 Located at 5270 Peachtree Parkway, Suite 118-A in Peachtree Corners, Unbelibubble Tea House offers a tempting range of brewed teas, milk teas, matcha and ice blended drinks. Their grand opening was held October 23, where they offered a buy two, get one free special.
This location is one of several located throughout the state, with the flagship store located in Duluth.
"Unbelibubble is committed to using high-quality, organic ingredients and offers close to 50 varieties of drinks," said CEO of Unbelibubble Yoon Soo (Alex) Kim. "What makes our brand different from other bubble tea brands is that we offer unique drinks that can only be found at our store. We are committed to bring a trendy and fun experience by allowing our customers to customize and personalize their bubble tea order."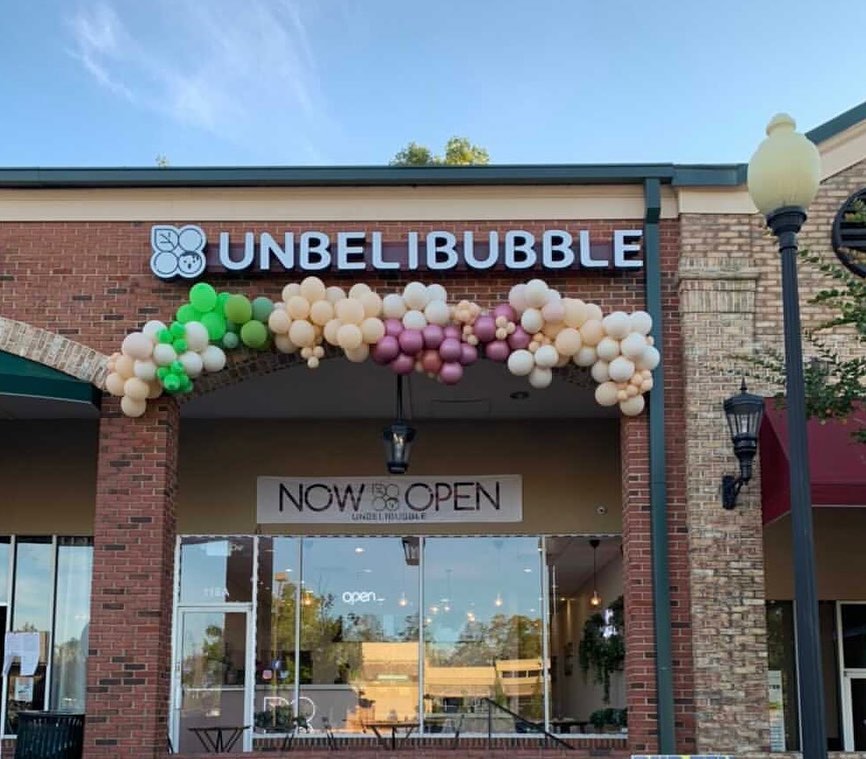 Normal operating hours are Sunday-Thursday, 11 a.m.-8 p.m. and Friday-Saturday, 11 a.m.-8:30 p.m. For more information, visit unbelibubble.com, call 470-299-5257 or follow them on Facebook, Instagram or Twitter.
Noodles for Noodles! Pho Viet Number One Opens 2 New Local Locations
For local residents who enjoyed the delicious Vietnamese dishes that were once on offer at Ba Bellies, it's time to let the noodles fly once again as the renamed and reopened Pho Viet Number One now has two nearby locations. The Peachtree Corners location is at 6025 Peachtree Parkway, Suite 9. In Norcross, the restaurant can be found at 4650 Jimmy Carter Blvd, Suite 133B.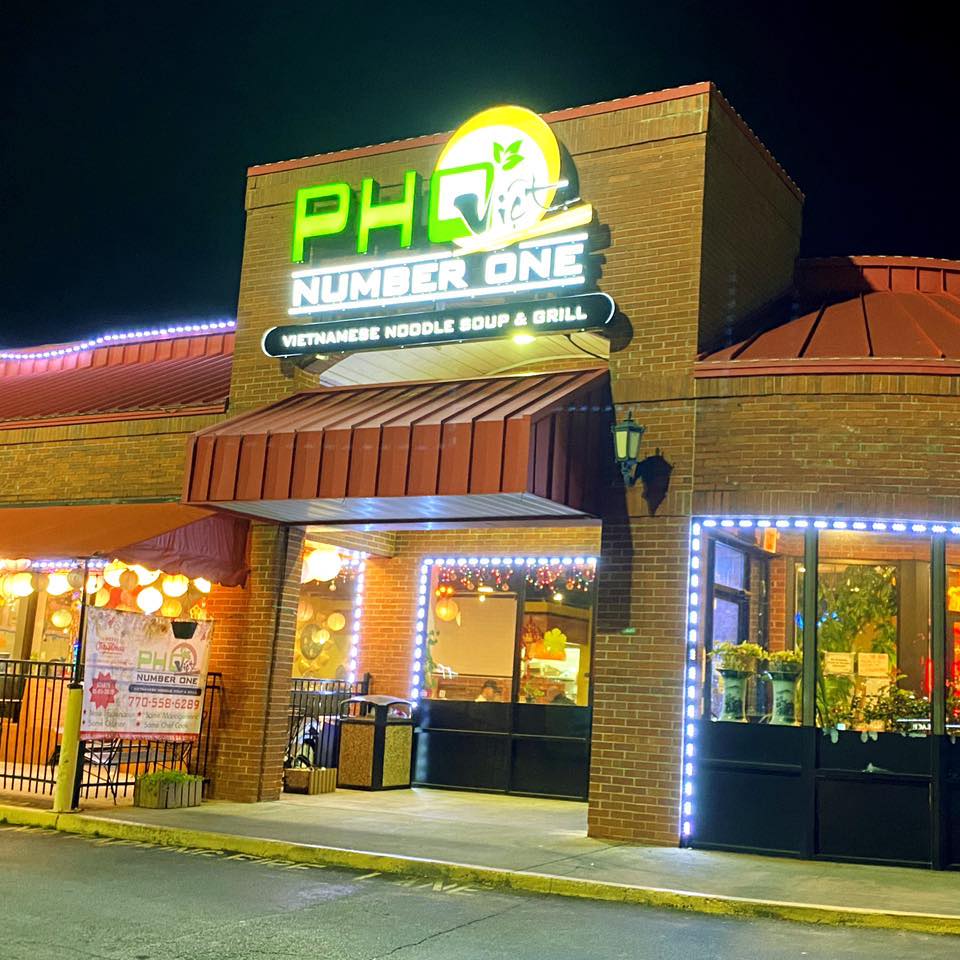 The Peachtree Corners location held its grand opening on October 9, with free pho, a traditional lion dancing, discounts and a raffle drawing for two iPhone 12 Pro Max. The Norcross location opened on November 6.
For more information, call 770-558-6289 or follow Pho Viet Number One on Facebook.
Taqueria Del Mar to serve free Thanksgiving meal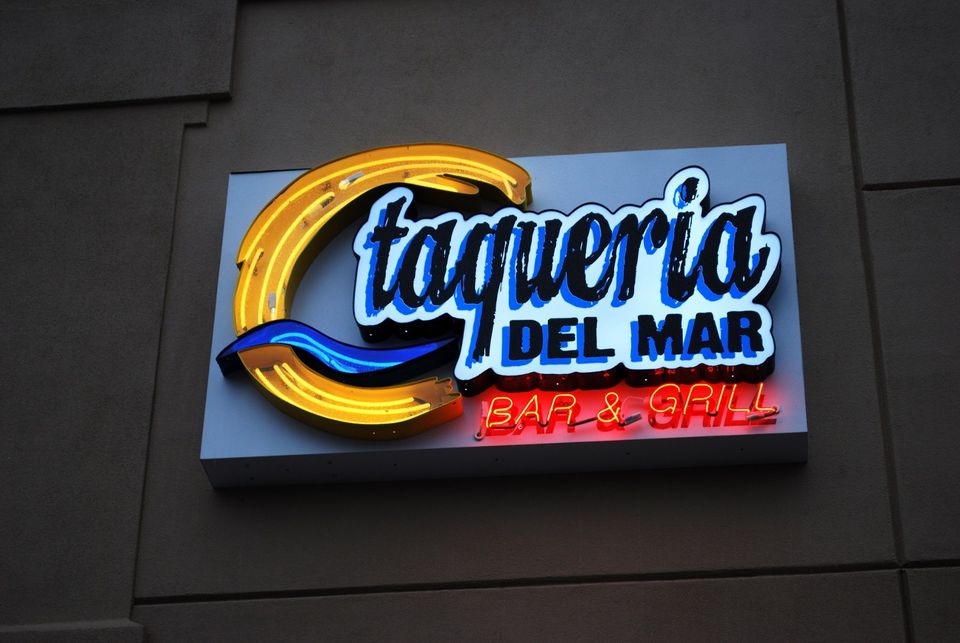 As Thanksgiving approaches, normally many people would plan to gather with friends and
families to celebrate the bountiful life most are blessed with. Yet there are millions of
others who go without on Thanksgiving Day. Taqueria del Mar has decided to forgo
Tacos and Tostadas on Thanksgiving 2021 and instead turn to Turkeys and togetherness.
This year, Taqueria del Mar will be offering a free traditional Thanksgiving dinner! The Thanksgiving buffet will be available from 2– 4 p.m on Thursday November 25, 2021. This is
open to everyone and anyone that may not have the means to celebrate Thanksgiving. The staff wants to give back to the community.
If you or anyone you know is in need, please come on in on Thanksgiving between 2 – 4 p.m. As always, Taqueria Del Mar operates under the "Pay what you can" and "Pay it forward" principles – so if you can not afford to pay, we will not turn anyone away. And of course, if you can "Pay it Forward" your generosity is most appreciated. All proceeds will be donated to our ]sister charity, the Renewed Hope House of Wellspring Living, located in Duluth .
Taqueria del Mar is locally owned and operate for 9 years in Peachtree Corners. Tripadvisor.com currently ranks Taqueria del Mar as the highest-rated Mexican Restaurant in our city (with over 214 reviews.)
City of Peachtree Corners Welcomes CrabsRUs at PCBA Ribbon Cutting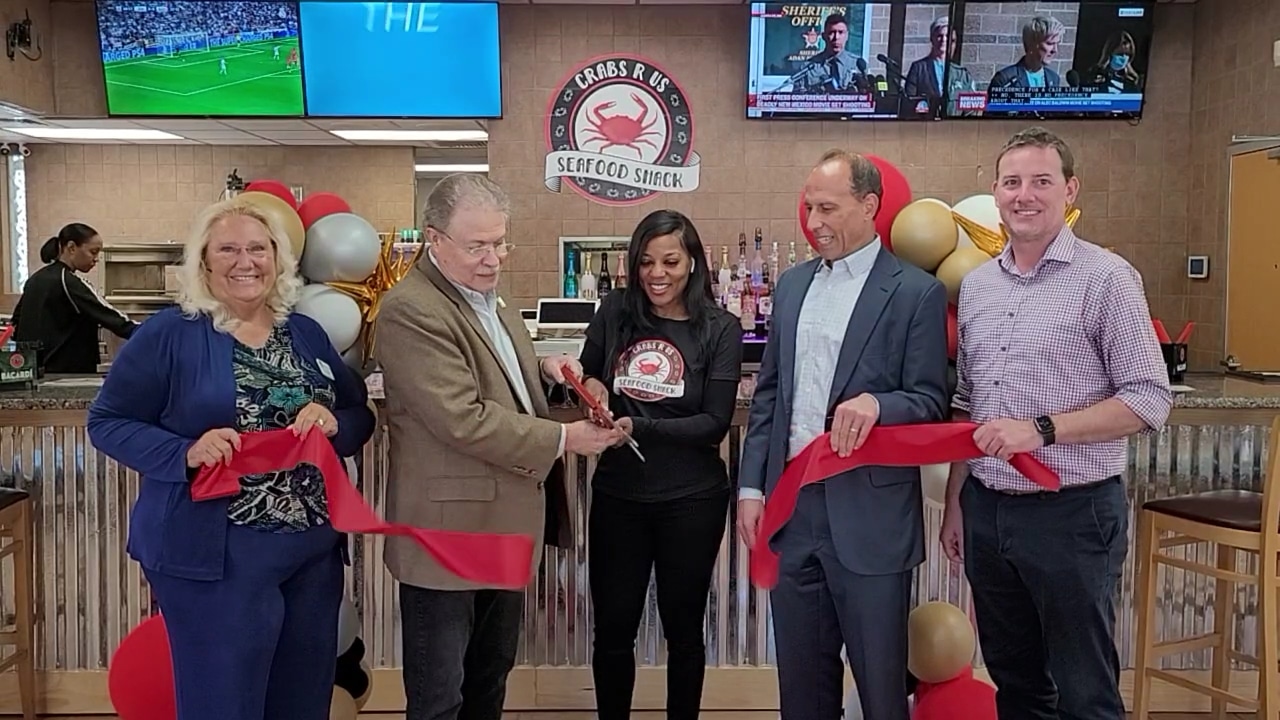 On October 27, representatives of the City of Peachtree Corners officially welcomed CrabsRUs to the city's offerings of locally owned and operated restaurants.
Mayor Mike Mason and Councilman Phil Sadd attended the official ribbon cutting for the event that was hosted by the Peachtree Corners Business Association (PCBA) at the restaurant's location at 7140 Jimmy Carter Boulevard in Peachtree Corners.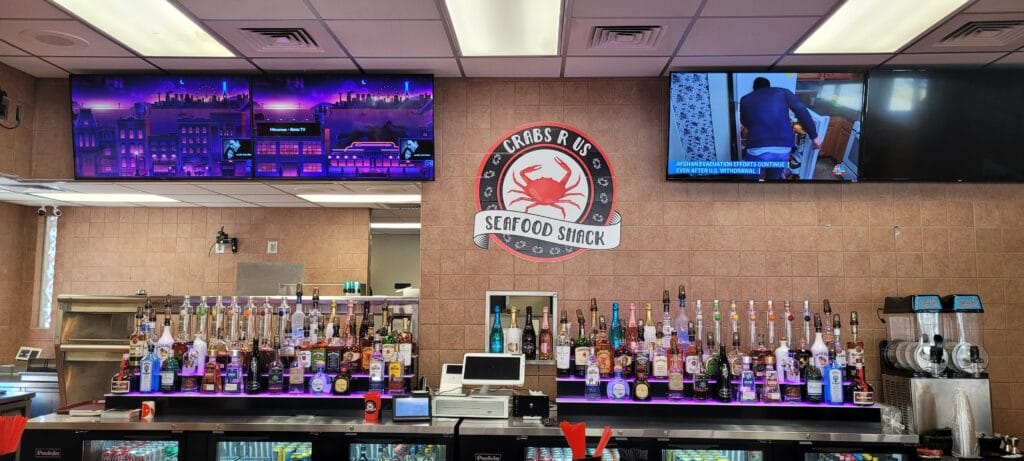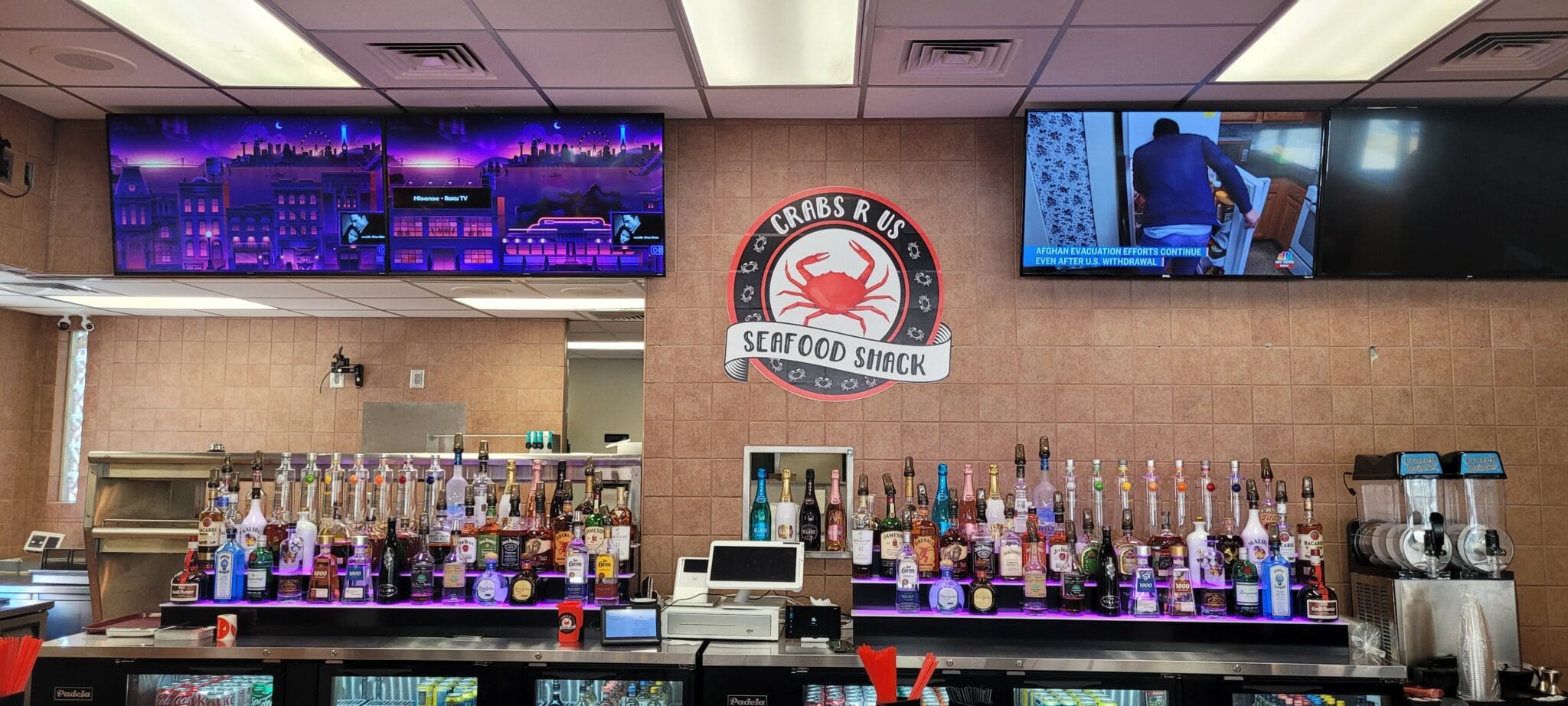 CrabsRUs is a new seafood offering that has been opened in Peachtree Corners by city resident Princess Lomax. Lomax is a native of Chicago and has been living and working in Peachtree Corners since 2019. In addition to being a restaurateur, Lomax is a Nurse Practitioner and is dedicated to giving back to her community through nonprofit service that includes feeding the homeless during the holiday season.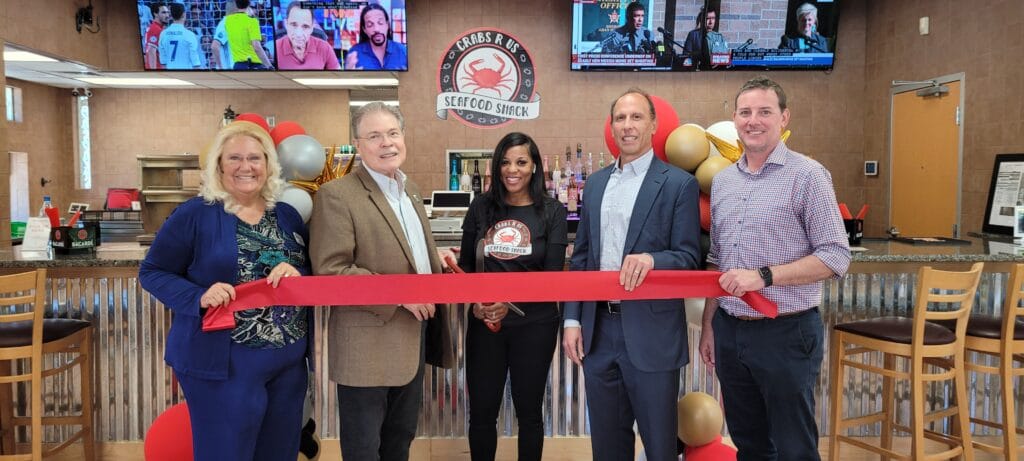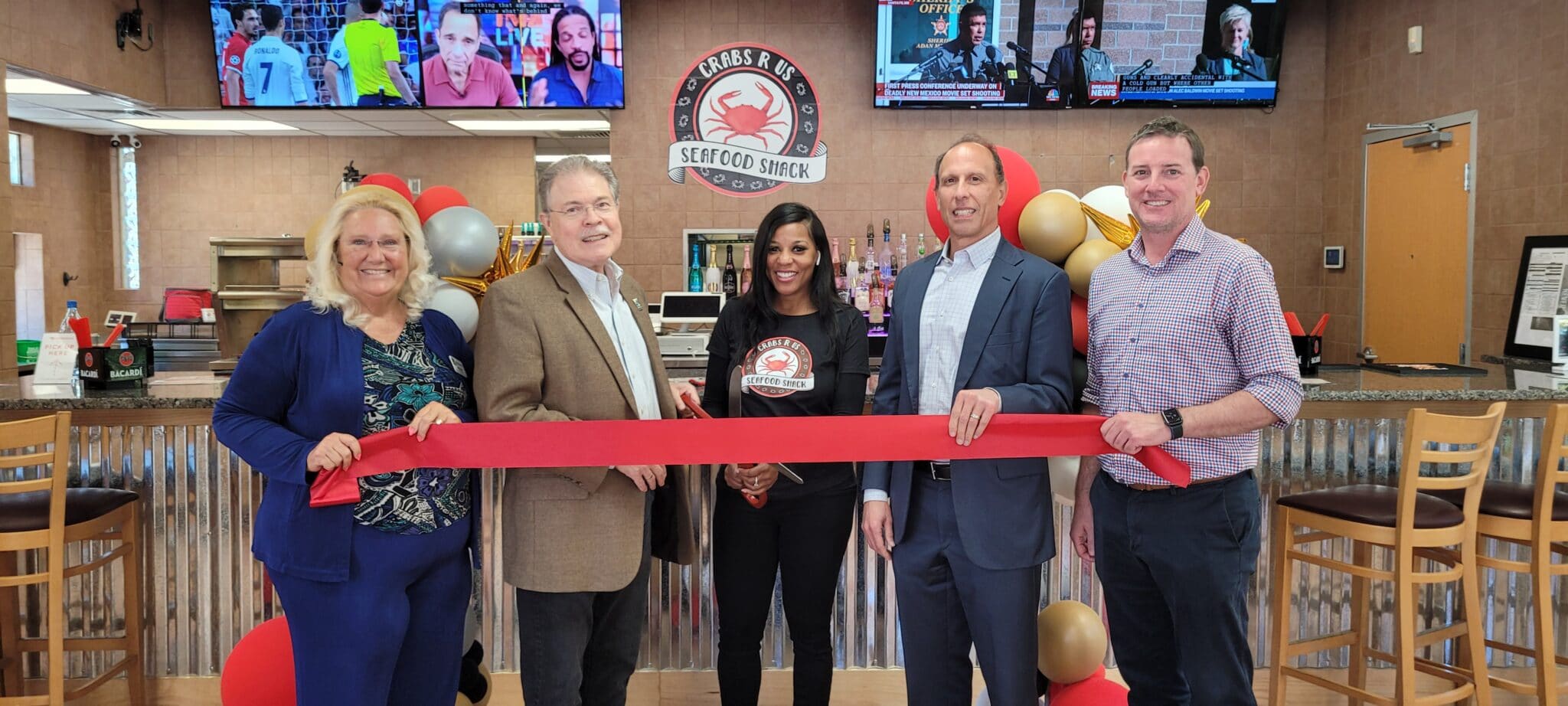 Lomax believes in creating a menu that highlights the best local ingredients available during each season. CrabsRUs offers a variety of menu items other than its namesake crab including wings, po'boy sandwiches, lobster, shrimp, crawfish, chicken and a vegetable-only option as well as flavorings including garlic butter, jerk and hot and spicy. In addition to their food options, the restaurant features a full bar that includes mixed drinks, beer and wine.